Marketing automation has reached maturity over the past few years, allowing businesses in every industry to do more for less. Here at Venture Harbour, we've transformed the way we operate thanks to automation and now we're doing the same for our clients using the technology to boost productivity and reduce expenses.
With a relatively simple combination of 12 different automation tools, we're saving more than £155,000 every year on wages alone.
That's not all, either. Aside from saving us money, our automation system allows us to generate more business and turn over, boosting our profit margin while also saving us a healthy sum in the same process.
ActiveCampaign is a powerful marketing automation tool that helps us nurture leads and keep our customers happy. This takes a huge chunk out of our sales and marketing workflow – to such an extent we don't even need a sales team and roughly half of the marketing personnel we would normally need to hire.
WebinarJam allows us to fully automate our webinar marketing strategy, one of our most important lead-generation tactics. By creating evergreen webinar content and automating both the sign-up and screening processes, we can generate leads around the clock without doing anything after the initial setup. Better yet, we can integrate this with ActiveCampaign to automate our follow-up responses for different audiences: those who attend our webinar, those who sign up but don't attend and those who don't watch it in full, for example.
How much can WebinarJam save you?
WebinarJam saves us from having another sales and marketing team member from managing our webinar marketing strategy and handling the leads it generates. Actually, ActiveCampaign also helps us out here as well but we're talking about another £25,000 saved every year in wages whichever way you look at it.
Social media is important to every modern brand and Ventrue Harbour is no exception. The problem is managing social media accounts is time-consuming and it requires enough personnel to keep all of your networks running -especially when you need to respond to user posts and comments.
Unless you use a tool like Edgar to automate your social media activity. With Edgar, you'll never need to repeat or schedule posts again and you can even use this tool to post updates for you based on websites and blogs on your RSS feed.
Essentially, you're creating a library of content in a folder where you can bulk edit, and delete things as they become irrelevant. Edgar automatically schedules these posts across your networks to make sure every piece of content goes as far as possible.
While Edgar takes the initiative and schedules your social media posts for you, there are times when you want control over when certain pieces of content. This is where Buffer comes into our social media automation strategy. With Buffer we can schedule posts across all of our social media accounts and analyse performance. This means we can identify which days and times our content is most effective on each network and automate posts to suit.
How much can Buffer save you?
Buffer gets credit for saving us the other half a social media manager's wage which means it's also trimming a good £14,250 from our annual expenses.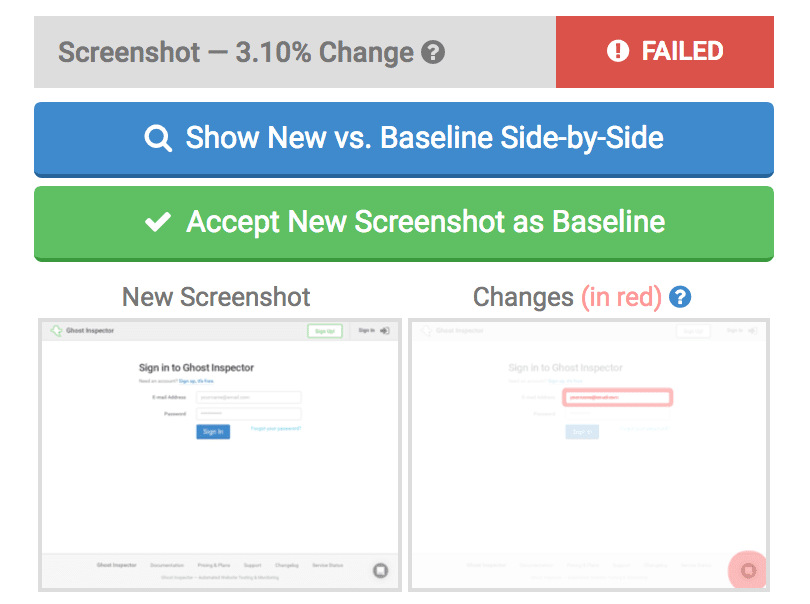 Every brand with a website, application or bespoke software needs to run user tests to identify bugs and improve the user experience. GhostInspector automates a number of tests, including a visual editor so you can create your own tests without coding everything from scratch. You can also record these tests in-browser, continuously monitor the functionality of your website or app and set up notifications when issues are detected.
How much can GhostInspector save you?
Our combination of debugging tools saves us from hiring at least one extra software QA team member, which earn an average of £35,504 every year in London. GhostInspector deserves credit for a quarter of the credit for this, which means we're saving almost £9,000 every year by using this tool.
Sentry is an open source error tracking system that helps developers to monitor and fix crashes in real time, rather than wait for users to report a problem. Sentry provides all the details you need regarding errors during a user session (e.g.: browser versions, version of your software, error type, operating system, etc.) so you don't need to waste time asking users for the same old information – you can focus on fixing problems faster.
How much can Sentry save you?
Sentry is our second of four software QA tools and this means another £9,000 or so saved from our annual wage bill.
Codacy is a code review and debugging platform that helps you detect problems and iron out creases before sending applications or updates live. You can apply code standards across each project and Codacy will analyse your files to highlight any inconsistencies and obvious errors. It also grades the code of your programmers and helps them to improve their skills, stick to your style guides and give them a gentle nudge if they head off in the wrong direction.
How much can Codacy save you?
That's right, we're looking at another £9,000 saving every year thanks to Codacy.
CircleCI helps the likes of Spotify, GoPro and our team at Venture Harbour to automate development processes and turn great ideas into quality code faster. It allows you to create config files that control the way your software and updates are deployed across every channel. When you have multiple websites, apps or other platforms spread across different channels, this is an invaluable automation tool for new releases, updates and bug fixes.
How much can CircleCI save you?
CricleCI is the last software QA tool in this list but the £9,000 it saves us every year means it's just as valuable to us as the rest of them.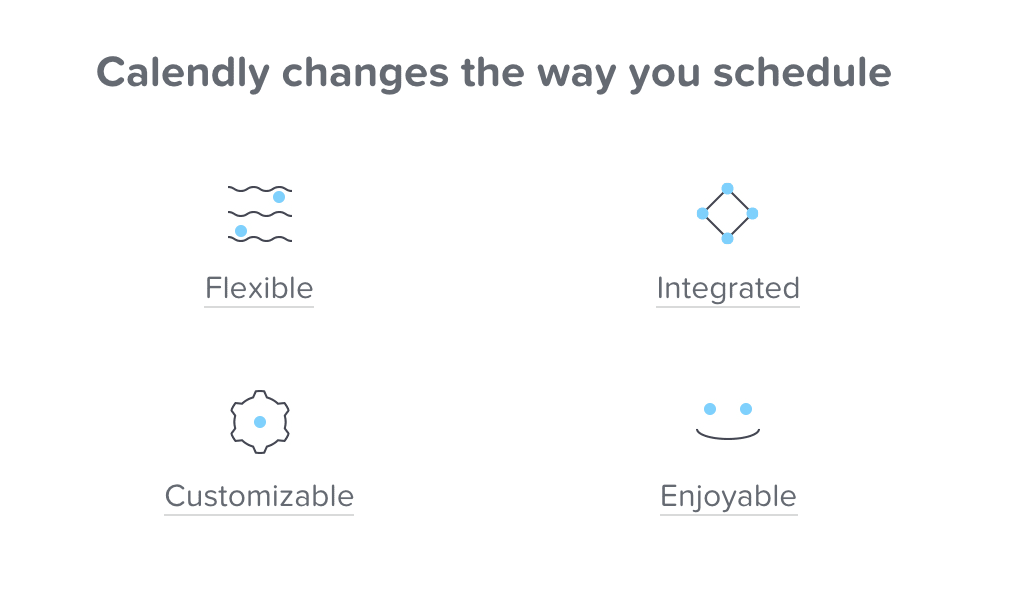 Calendly is one of those simple yet wonderful productivity tools that just about everyone should be using. No more bouncing emails back and forth to arrange meetings, confirm details or get teams together – Calendly takes care of all of this for you and invitees simply click to confirm or suggest an alternative. This is ideal if you have large teams working on projects or international workforces where time zones and national holidays make it difficult to ensure everyone is available at the same time.
How much can Calendly save you?
Calendly is one of four tools we use that saves us from hiring a part-time administrator.
Admittedly, Calendly probably doesn't deserve an equal share of this saving but we're more interested in how much all 12 of these tools have saved us in total, so we're not going to get too stingy with our maths.
Zapier is another relatively simple productivity tool but it packs a serious punch when it comes to basic automation between different apps. For example, you can create a workflow that detects new emails landing in your Gmail inbox, copies all attachments to Dropbox and then alerts the relevant people on Slack about the new Dropbox file. There's an almost limitless amount of workflows you can create across thousands of the most popular applications for businesses and developers, saving all kinds of time on repetitive tasks so you can concentrate on more important things.
How much can Zapier save you?
Zapier's share of what we would have to pay for a part-time administrator means it's saving us another £4,000+ every year.
Hiring great staff can be a time-consuming process and a difficult one t0 manage and Breezy aims to make this easier for you. Breezy allows you to create pipelines for different positions so you can monitor and manage candidates at different stages of the application process. You can create detailed profiles, score candidates, pre-screen them, manage interview guides and move your most promising candidates to the next stage using Breezy's drag-and-drop pipelines.
How much can Breezy save you?
As the third of our four admin tools, Breezy also saves us more than £4,000 per year on wages.
Accounting might just be the worst of all admin tasks for small businesses that simply want to concentrate on what they do best. We get it, believe me. But, sadly, there's no getting away from the need to manage your books and Xero does its best to take as much of the pain out of accounting as possible. This cross-device platform allows you to manage accounts on the go, create and send invoices faster and deal with discrepancies in one place.
How much can Xero save you?
You guessed it; Xero also knocks a minimum of £4,000 off our annual expenses.
Total saved: £155,000+ every year
By using these 12 automation tools we're saving at least £155,500 every year on extra staff and freelancer fees. Let's keep in mind that the marketing automation tools are also making us money while our software QA tools are helping us improve our products and user experiences.
These tools are all adding something to Venture Harbour and saving us a good chunk of money while they're at it. Our staffing needs are relatively modest, too, which goes to show how much larger businesses can save by using automation to improve business performance and reduce wage expenses.