I have a love-hate relationship with WordPress slider plugins. On the one hand, they're great for adding flare and displaying extra content without having to give away extra real estate on your home page.
At the same time, most slider plugins are slow, clunky, and just a pain to work with. Over the years, I've tried dozens of slider plugins available to WordPress, and there are only a small number that are well-coded, fast, visually attractive, and highly customisable.
Below, in descending order, is a list of the best WordPress slider plugins, ordered from best to worst.
After trying all of the options in this post and many more, Soliloquy is my go-to slider plugin. It's coded incredibly well and makes the least HTTP requests out of all the sliders I've tried (reducing the impact on page speed). It's responsive, really easy to use, and has lots of flexibility to customise how you use it.
What's most impressive about Soliloquy is how they've thought about everything you could ever want from a slider – and built it. Not only have they nailed the basics, such as being able able to edit the slider size, ensuring it's SEO friendly, and accepting multiple formats for the image captions. They've also made sure that everything in the slider is translation ready, compatible with touch-swipe enabled devices, has API support for embedding videos directly from Vimeo and YouTube, and much more.
Price: $19
Download
I use Revolution Slider a lot, just because most of the websites I build use WordPress themes from Themeforest – and they often include this plugin. It's hard to say anything bad about it – while not quite as heavily customisable or well-coded as Soliloquy, it's still very good compared to most of the buggy free and cheap sliders.
Revolution Slider's compatible with most plugins, including WPML (a translation plugin), WPMS (WordPress Multi-Site), and more. This plugin is also available in jQuery-only, Prestashop, and Concrete5 versions for those not using WordPress.
Price: $19
Download
Smart Slider 2 is another good responsive WordPress slider – and is what we used to use on the Venture Harbour home page. This plugin is well-coded and is compatible with most browsers, including IE7. The customisation options on Smart Slider are very powerful, and include hundreds of Google Webfonts, and more transitions and styles than you could ever need.
Smart Slider 2 is also one of the few slider plugins that also works with Joomla and Magento sites. It's also extremely good value at just $19 for a one-off license.
Price: $19
Download
Meta Slider is a beautiful WordPress slider plugin with a really easy to use backend. At $19 per license, it's an affordable option with lots of customisability. As you'd expect, it's fully responsive, optimised for SEO, and enables HTML overlays. This is also one of the best options for video integration.

Price: $19
Download
The selling point of the Nivo Slider is how beautiful it looks. If you want incredible transition effects and retina-ready display, while remaining lightweight and well-coded, this is the option to go for.
This slider is completely open source, meaning that it's been developed on by a whole community of developers who've contributed to iron out as many bugs as possible. What's left is a near-immaculate slider that's fast, secure, and beautiful.
Price: $29
Download
SlideDeck is one of the most popular WordPress sliders, and has some of the most attractive 'lenses', making it really easy to get whatever look and feel you're after from your slider.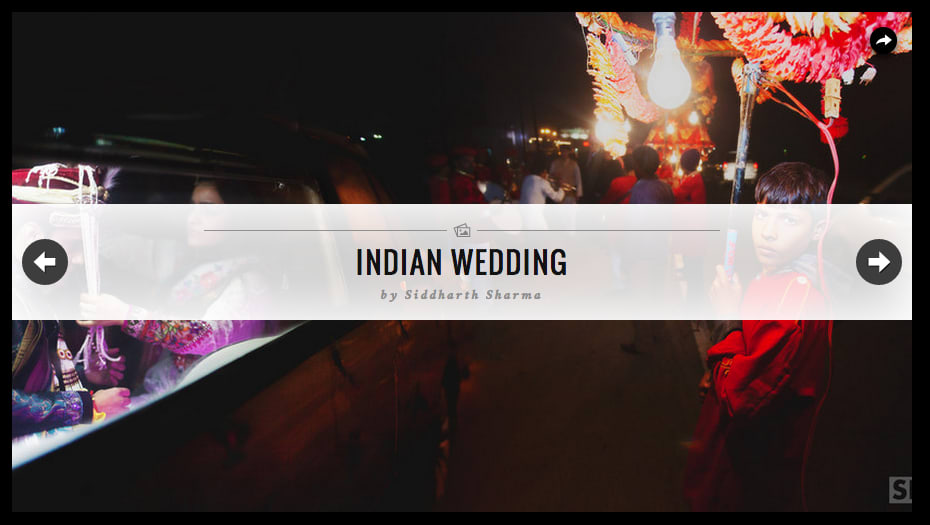 SlideDeck supports dynamic content sources, so you can automatically pull in frehs content from feeds and APIs of sites including Flickr, YouTube, Pinterest, and more. You can, of course, also add content manually through the visual WordPress editor, or using shortcodes.
SlideDeck costs $49 for installation on one site, which is a tad on the pricey side for a WordPress slider, but might be worth it for some.
Price: $49
Download
Easy WP Parallax Slider is a beautiful slider built with CSS3 and jQuery. While not the fastest or best coded slider featured here, the parallax feature is what sets it apart. If you're looking for a parallax effect and don't want to pay for Revolution or Smart Slider, then this is a good option – but it's not nearly as well-built as those above.
Price: Free
Download
WP Orbit is a jQuery Slider that uses custom post types and taxonomies to display content in a slider. This isn't the fastest or most customisable slider, and it also hasn't been updated for a long time, so I'd only recommend this one if you must use jQuery – and if none of the other jQuery-based sliders work for you.

Price: Free
Download
Responsive 3D Slider isn't the most attractive WordPress slider out there, but it does the job. Fully compatible with all major browsers and devices, this slider is a good choice from a technical perspective. Installation and integration is based on shortcodes, making it easy for non-coders to add it to their site.
Price: Free
Download
Easing Slider is a premium WordPress slider with a free 'lite' version. While the lite version is limited in terms of customisability, it's a nice lightweight slider that won't impact your page load speed (the slider adds a total 16kb to your page size once minified), thanks to the use of CSS3 transitions and efficient use of Javascript.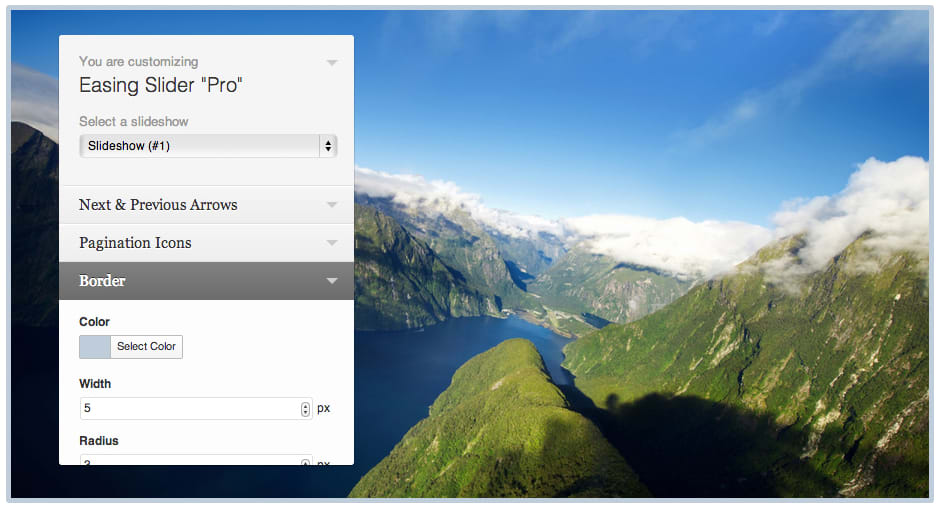 Price: Free
Download
Smooth Slider is an image and content slider with customisable slide intervals, transition effects, and support for displaying recent posts using featured images. The slider has an intuitive user interface that requires no knowledge of PHP, CSS, or HTML. That said, there is the option to add custom stylesheets if you do know a thing or two about CSS.
Price: Free
Download
WOWslider's selling point is that it's a slider designed for non-coders. With a drag and drop interface, this fully responsive slider is really intuitive and has a good variety of transitions, and image effects. While nowhere near as fast or well-coded as some of the premium ones listed above, it does the job and won't kill your page load time.
Price: Free
Download
If you're looking for a free WordPress slider that hosts an unlimited number of image sliders, then the VibeThemes slider is a good pick. This slider gets a lot of good feedback, and is generally one of the faster and better quality free image sliders.
Price: Free
Download