According to the State of PPC report from Hanapin Marketing, 79% of brands say paid advertising is a major driver for their business. Search ads remain the biggest source of inbound traffic for a lot of brands and advertisers although social advertising has made big strides over the past five years or so.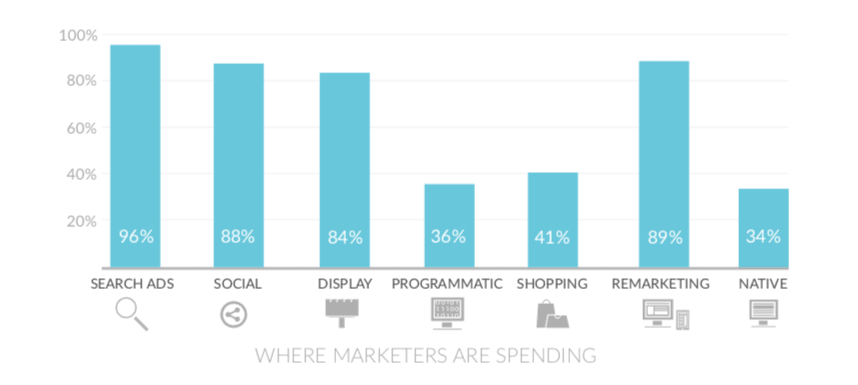 The biggest benefit of PPC advertising is you can start getting results right away but maximising performance is a little more challenging – something that will take a bit of time.
To help make this easier, this article packs 50+ of the best PPC tools to help you nail paid advertising this year and beyond.
What's in this article?
In this article, I've broken down the list of tools in eight different categories, covering just about everything you need to run an effective paid advertising strategy across multiple channels.
Here they are:
You can click on those links to navigate directly to each section and it might be worth bookmarking this article if you want to come to it again later. With these eight categories covered', you'll have all the PPC tools you need to maximise performance, no matter how demanding your paid advertising strategy is.
Choose the right ad platforms
In this section, we're going to look at the key PPC advertising platforms at your disposal and what each of them is good for.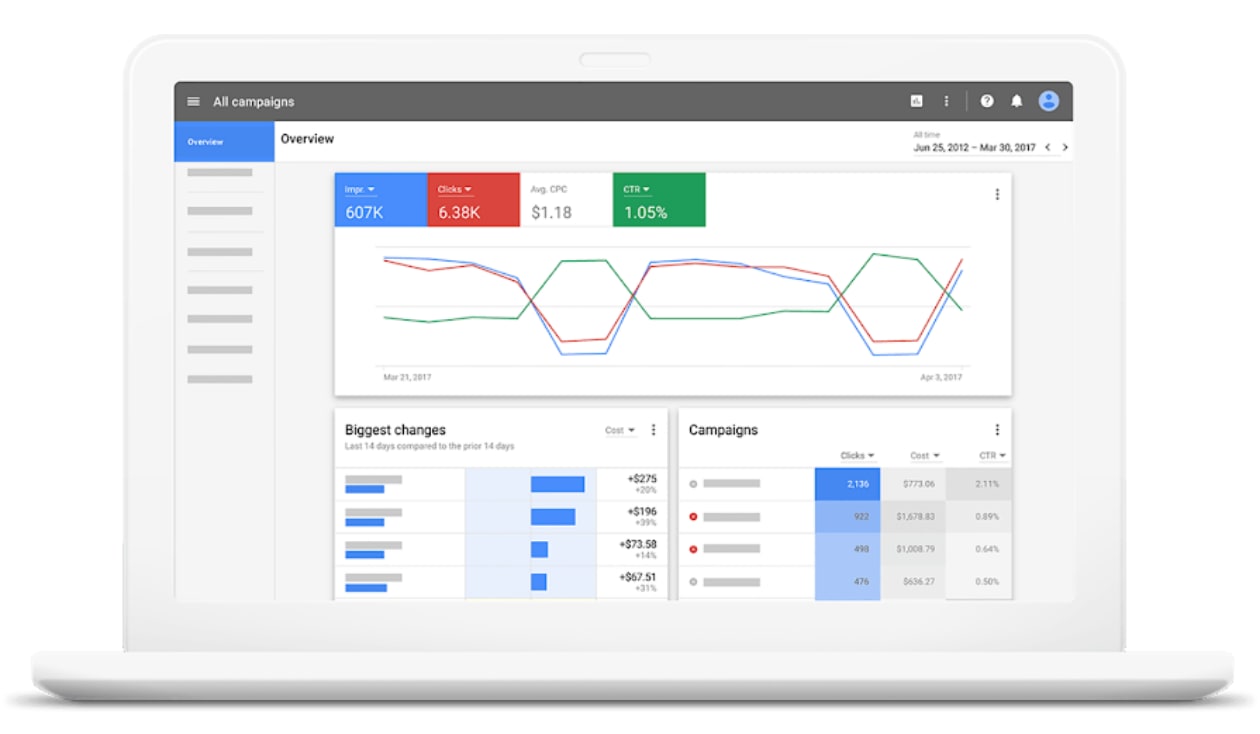 First off, we've got Google Ads which is probably the place you want to start with paid advertising. Good for B2C and B2B marketing alike, Google Ads allows you to pinpoint specific users intents by targeting keywords – something social platforms like Facebook and LinkedIn lack.
Creating Ads on Google's platform is also generally less demanding as it mostly revolves around text ads.
Microsoft Advertising is basically the new name for Bing Ads, which also serves ads on Yahoo's search engine. The platform is almost a direct copy of Google Ads and you'll have no problems managing advertising strategies on both networks.
A lot of marketers write off Bing as it doesn't have the same massive user base Google offers but you're still looking at more than 400 million monthly searches on desktop alone – an audience no business should be overlooking.
While Google dominates social search, Facebook is the undisputed leader in social advertising and it's equally powerful for both B2C and B2B advertising. The thing is, Facebook should be at a disadvantage because ads are interrupting the user experience, but the platform's excellent targeting options mean you can pinpoint users with a genuine interest in your offer.
Facebook's hoard of personal user data makes it possible to pinpoint highly-specific audiences.
It doesn't really matter what line of business you're in, Google Ads and Facebook are both powerful and diverse enough to deserve a place in your PPC strategy.
#4: B2C social PPC platforms
While Google and Facebook are flexible enough to cover all types of advertising campaigns, there are some networks that are better suited to B2C. Instagram (owned by Facebook) is killing it in the B2C advertising space – especially for brands with a strong visual offer.
If you're in fashion, travel, food or any other industry that engages with consumers on a visual level, Instagram the network to look at – and it comes with all of Facebook's excellent targeting options.
Alternatives: Pinterest, Snapchat, Twitter, YouTube.
#5: B2B social PPC platforms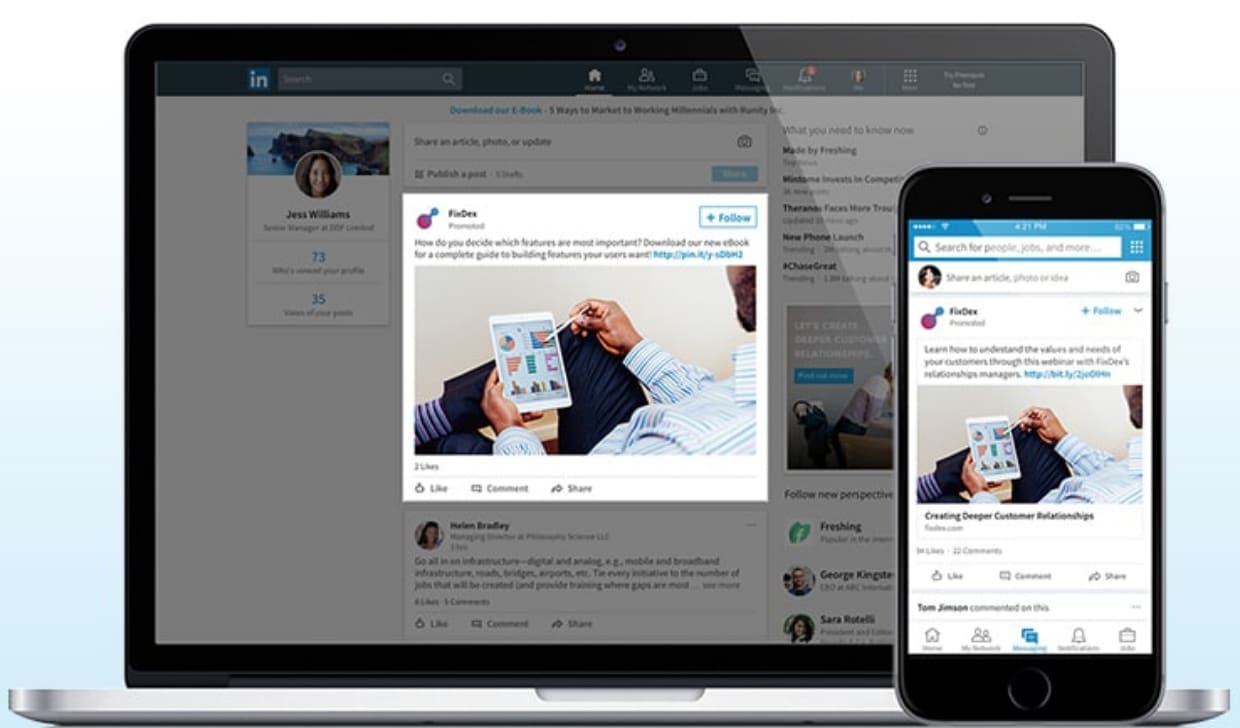 In the B2B arena, LinkedIn jumps out as the obvious choice and it's a great platform for this niche, as long as you're happy to pay for its relatively expensive ads. Don't rule out Twitter as a B2B marketing channel, though. It's a great place to engage with business minds and the cost of ads is generally cheaper – although its targeting options aren't quite as strong.
PPC management tools
With your advertising platforms chosen, it's time to think about the tools you're going to use to help you manage your advertising strategy across multiple networks.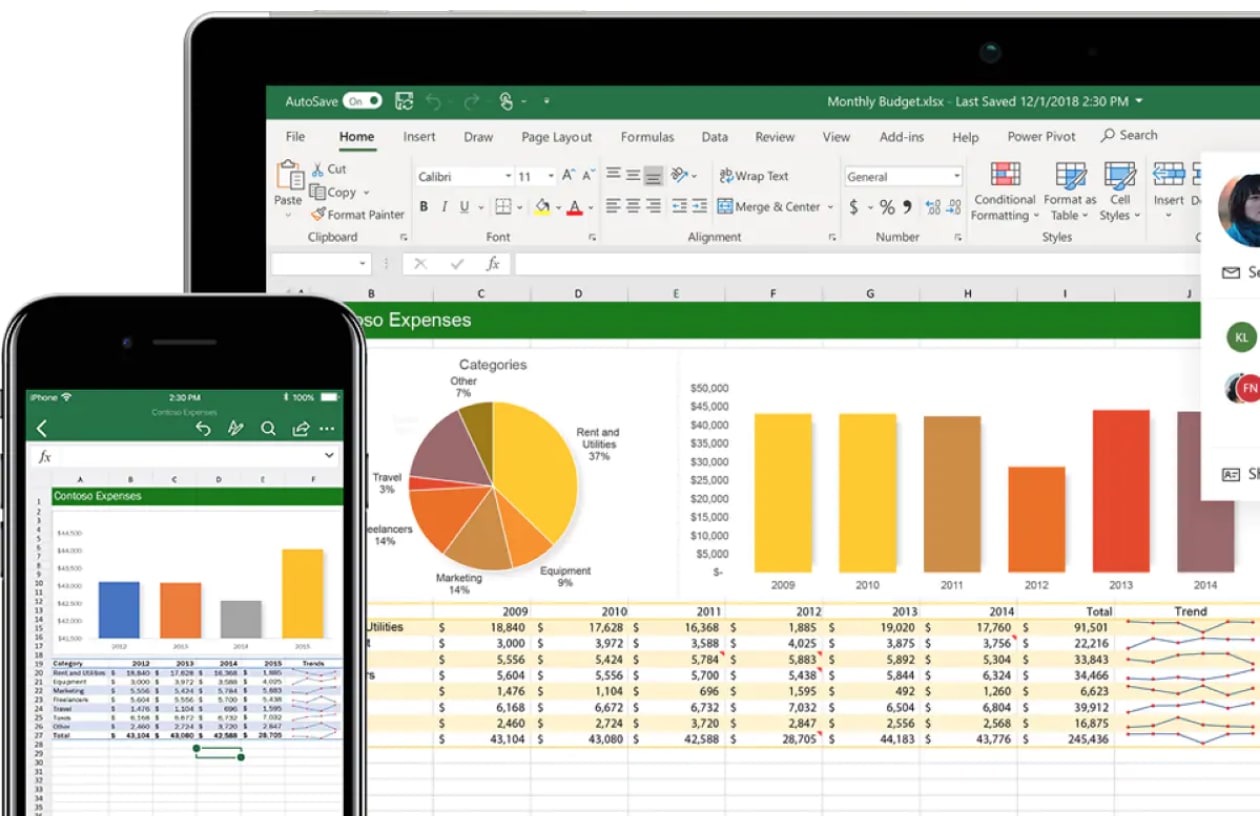 The first PPC management tool in any advertisers kit will normally be Microsoft Excel. It might be hard to believe if you're new to the game but this spreadsheet app is going to help you plan account structures, manage keyword lists, manage bids and create reports.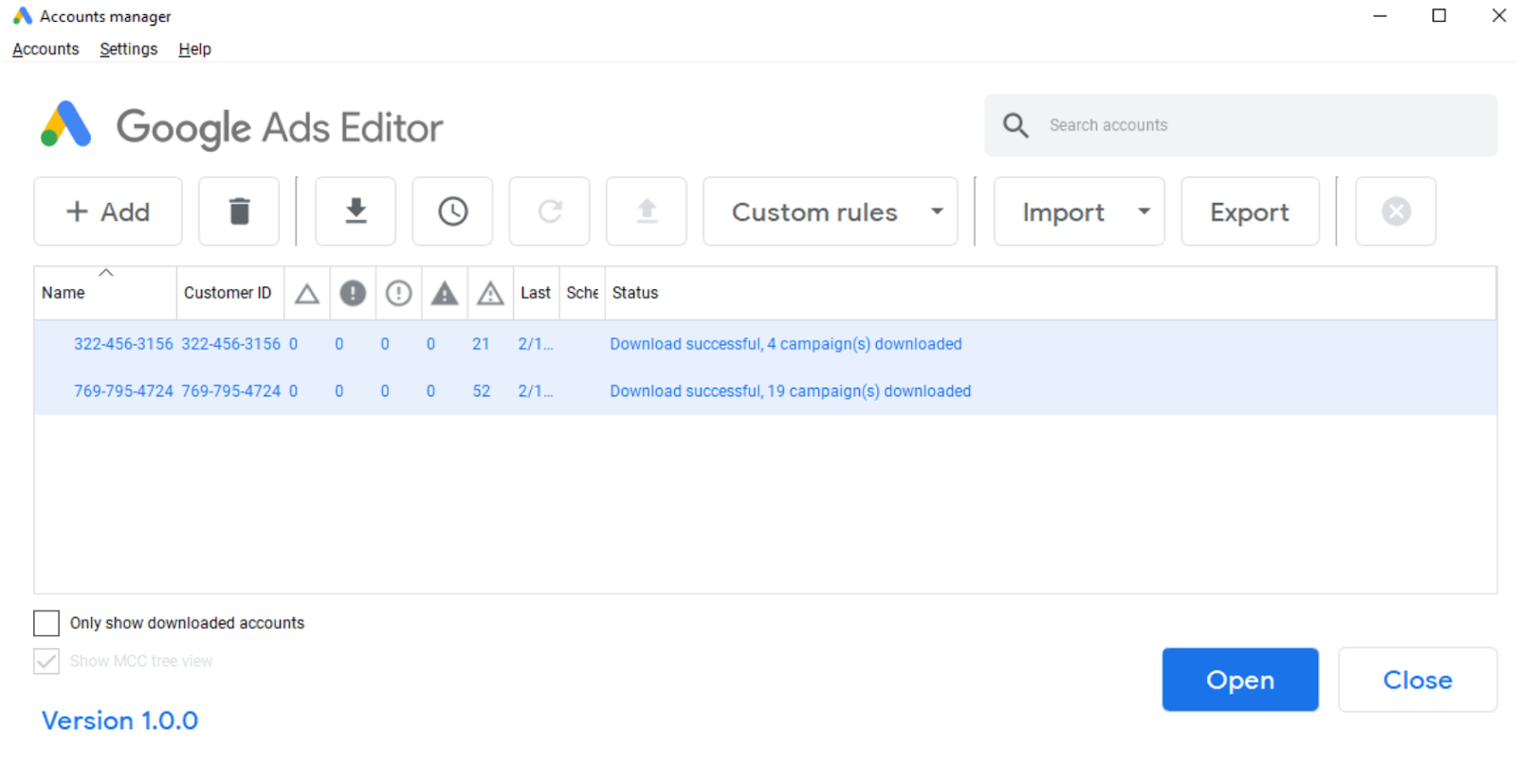 Google Ads Editor allows you to edit multiple campaigns at the same time, drastically cutting down your workload if you want to make bulk edits. For example, if you want to pause multiple ad groups at any one time, view statistics from multiple campaigns r apply global changes to select ads, this is the place to do it.
Optmyzr is a complete PPC management platform that helps you manage your advertising strategy across each network in a single place. You can create campaigns, optimise ads and view reports without having to go into each individual ad account.
Facebook Power Editor used to be a separate tool that offered more power than the networks Ads Manager interface. However, Facebook merged the two tools together in 2018, meaning all of the Power Editor features can now be found in Ads Manager.
Facebook's video creation kit is a relatively new tool from the social giant that helps you to create videos in different sizes easily – a great tool if you're advertising on visual networks like Facebook and Instagram.
Opteo is a PPC management suite for Google Ads (formerly Google Ads) that allows you to manage your account, optimise campaigns and automate a whole bunch of advertising processes all from a single piece of software. It's just a shame Opteo doesn't do the same for Facebook advertising and your other PPC networks.
PPC performance & optimisation tools
Next up, we've got a bunch of tools that are going to help you optimise your PPC strategy and improve performance.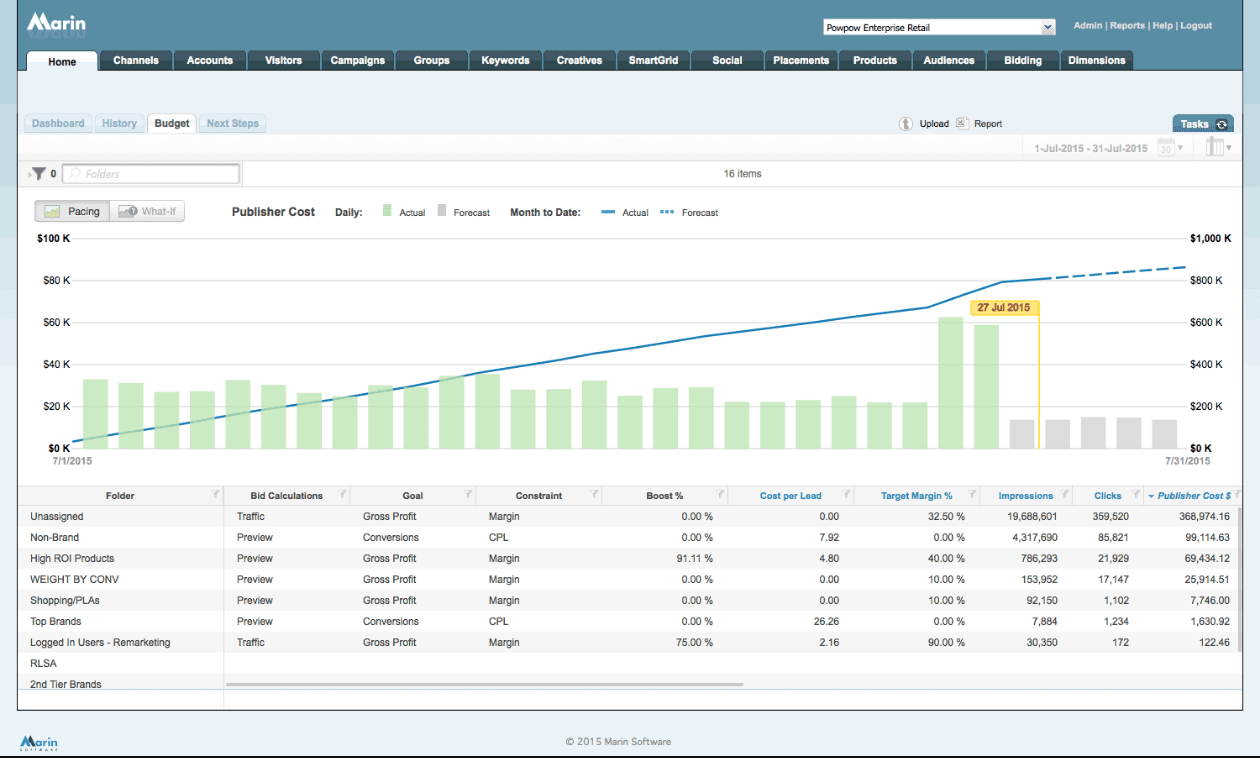 Marin is a comprehensive piece of marketing software designed for multi-channel strategies. Its Search + Social product gives you a bunch of tools to manage and optimise your advertising strategies across Google Ads, Facebook Ads and your other networks.
AdEspresso is a multi-channel tool for Google Ads, Facebook Ads and Instagram, providing a single platform where you can create and manage campaigns, compile reports, and optimise strategies for better results.
If these are your three ad networks of choice, AdEspresso will help you get better results, faster.

Adalysis makes it easier to manage advertising strategies across Google Ads and Bing. Due to the similar nature of these two platforms, replicating campaigns across both can be a real chore, but Adalysis cuts out the extra workload for you. It also brings some PPC automation, optimisation tools and testing features to the table.
WordStream Advisor is a relatively basic but easy-to-use PPC performance tool that works for Google ds, Bing Ads, Facebook Ads and Instagram. It's not as sophisticated as some of the more advanced tools we've looked at in this article but you get a decent set of features for free and the paid version is very budget-friendly for smaller business.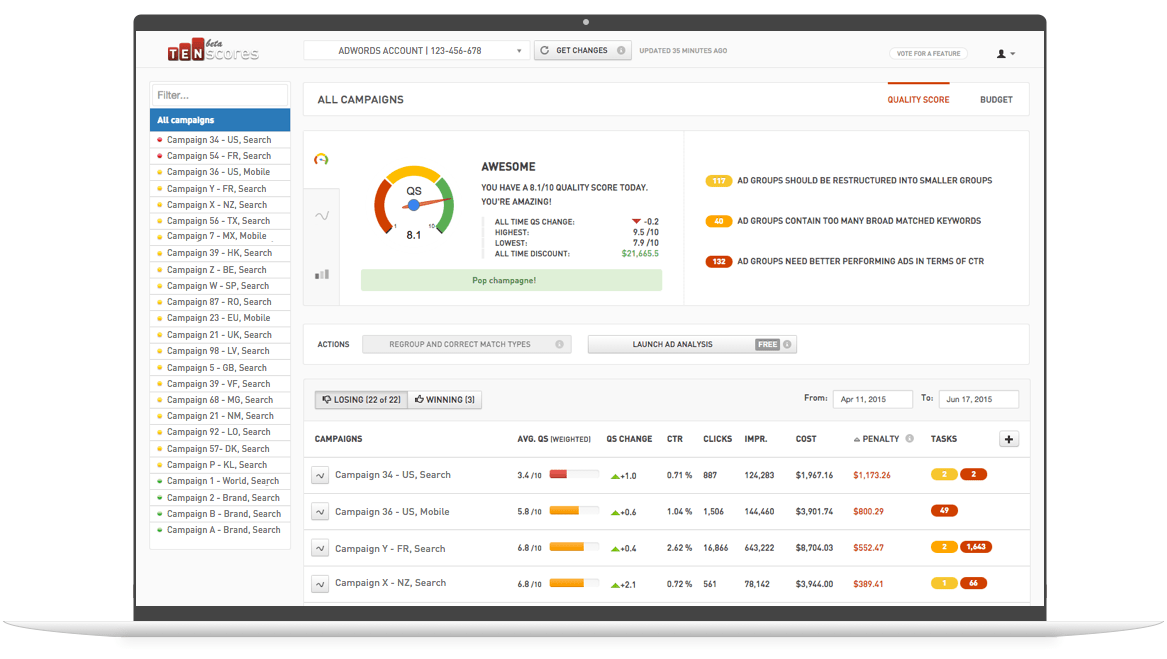 Tenscores is specifically designed to help you achieve higher Quality Scores in Google Ads. Quality Scores are one of the most important performance indicators on the platform, affecting the amount you need to pay for your ads to show for keywords.
High Quality Scores are one of the best ways to maximise your Google Ads performance and jump ahead of the competition. Tenscores will help you increase your Quality Scores by diagnosing issues and making recommendations on what to fix.

Ad variations is a feature in Google Ads that allows you to test different versions of the same ad against each other. This basically gives you a free ad A/B testing tool, which you can use to refine your ad messages and increase click-through rates.

When a user clicks on your ad, the first potential issue they're going to face is slow loading times – something that can kill conversion rates before the page even appears in their browser. Page speed is one of the most important factors in any inbound marketing strategy and Google's PageSpeed Insights tool will help you create faster landing pages.
Loading times are even more important on mobile devices but there are all kinds of other factors you need to address for mobile users. From responsive layouts and scalable text to compressed files and optimised images, Google's Mobile-Friendly Test will help you diagnose issues killing the mobile experience.
Keyword & competitor research tools
Two of the most important PPC tools in your kit are keyword and competitor research. This is especially true for paid search on platforms like Google Ads and Bing where the right tools can give you the edge on your competitors.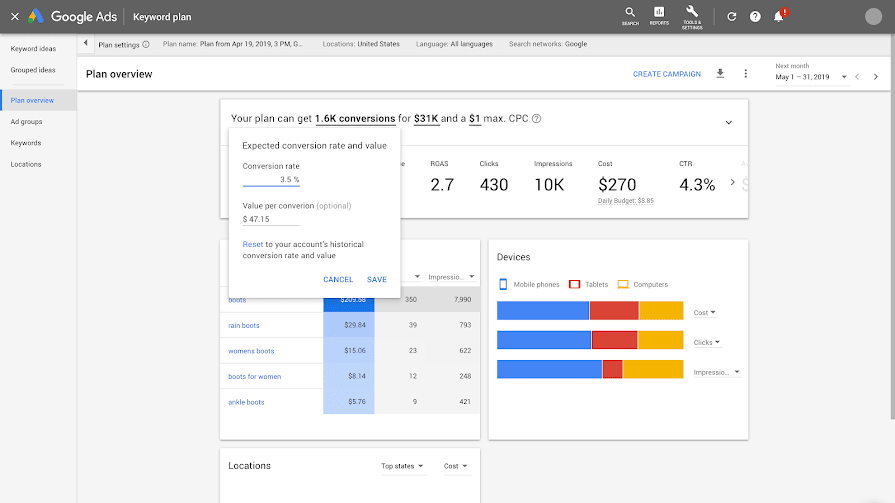 The first keyword research tool you'll probably come across will be Google's own Keyword Planner, which you'll find in the Google Ads dashboard. While it's not the most in-depth keyword research tool, it's completely free to use as long as you're running campaigns on Google Ads.
Microsoft (Bing) also has its own keyword planner tool, which plays the exact same role – the only difference is it works with Bing data rather than Google's.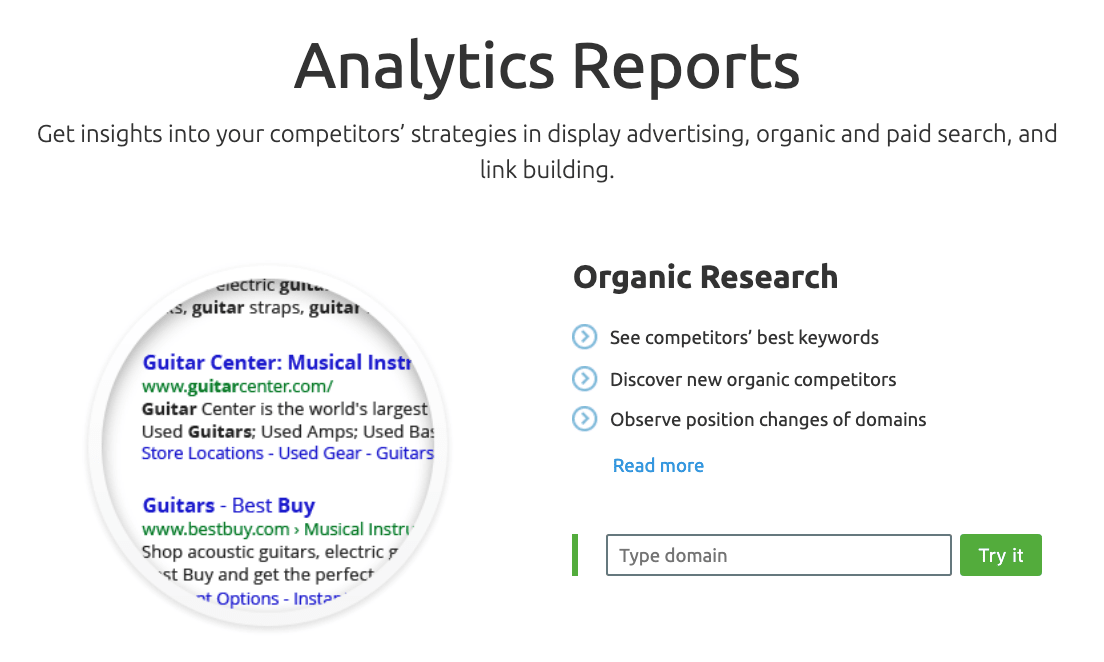 SEMrush is a comprehensive SEO and paid search optimisation tool that combines analytics reports, keyword research, website audits and a bunch of other key functions into a single tool.
However, one of its standout features is its competitor research tool that allows you to compare your own domain against your closest rivals. This reveals the keywords you have in common and the ones you don't, which you can use to discover new keyword ideas and see where you're being beaten.
SpyFu is another SEO and PPC tool that combines keyword and competitor research into a single tool. You can see how much traffic your keywords lists are expected to generate, find new keyword ideas and check out what your competitors are bidding on in Google Ads.
crucially, SpyFu allows you to segment data by US and UK, which can make all the difference if you're focusing on the UK market.
iSpionage is a pure competitor research tool designed for agencies and marketers, as well as individual businesses. It comes with a white hat option, which removes all branding for agencies that want to use the platform as a reporting tool for their clients.
You're not limited to competitor keyword research either. iSpionage packs a landing page research tool that gives you access to the best landing pages in each business category, which you can use to benchmark against your own pages.
Data can also be segmented by US, UK, Canada and Australia – a great option if you're targeting international English-speaking markets.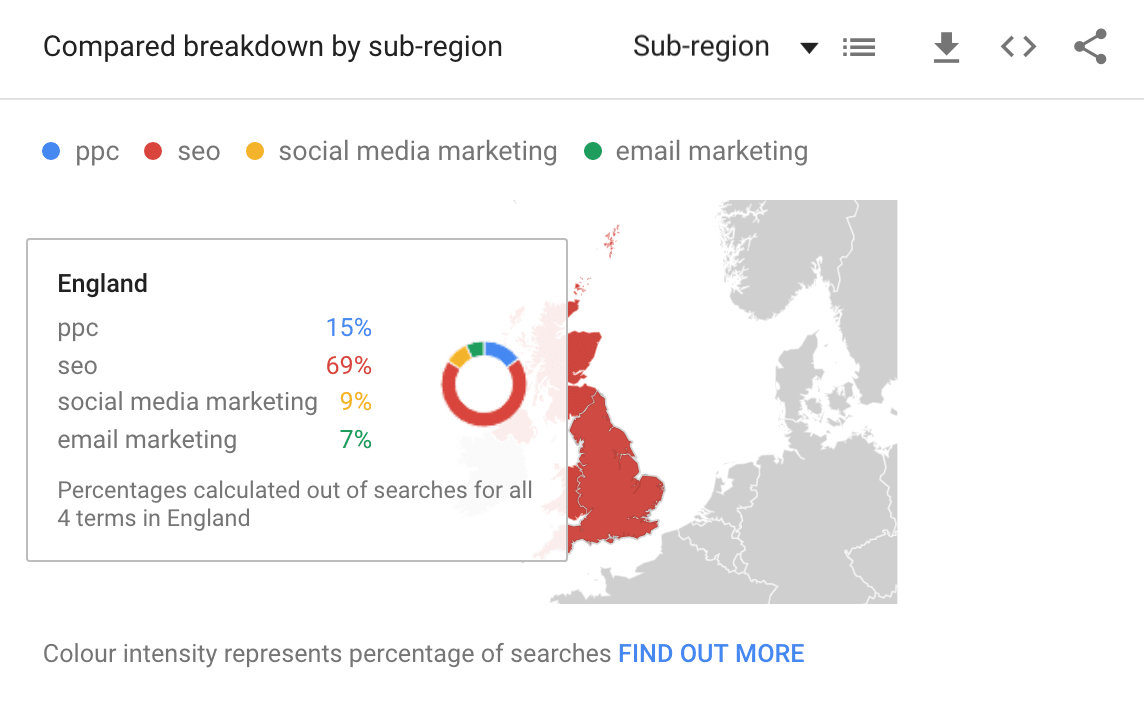 Google Trends is a free tool that allows you to see how much search interest there is in specific keywords and topics. Unlike most keyword research tools, Google Trends shows give you search volumes for right now and you can compare search volumes all the way back until 2004.
You can use this to discover immediate search trends, content ideas, how search interest changes across the year and see whether any keywords are simply experiencing a temporary flux in popularity.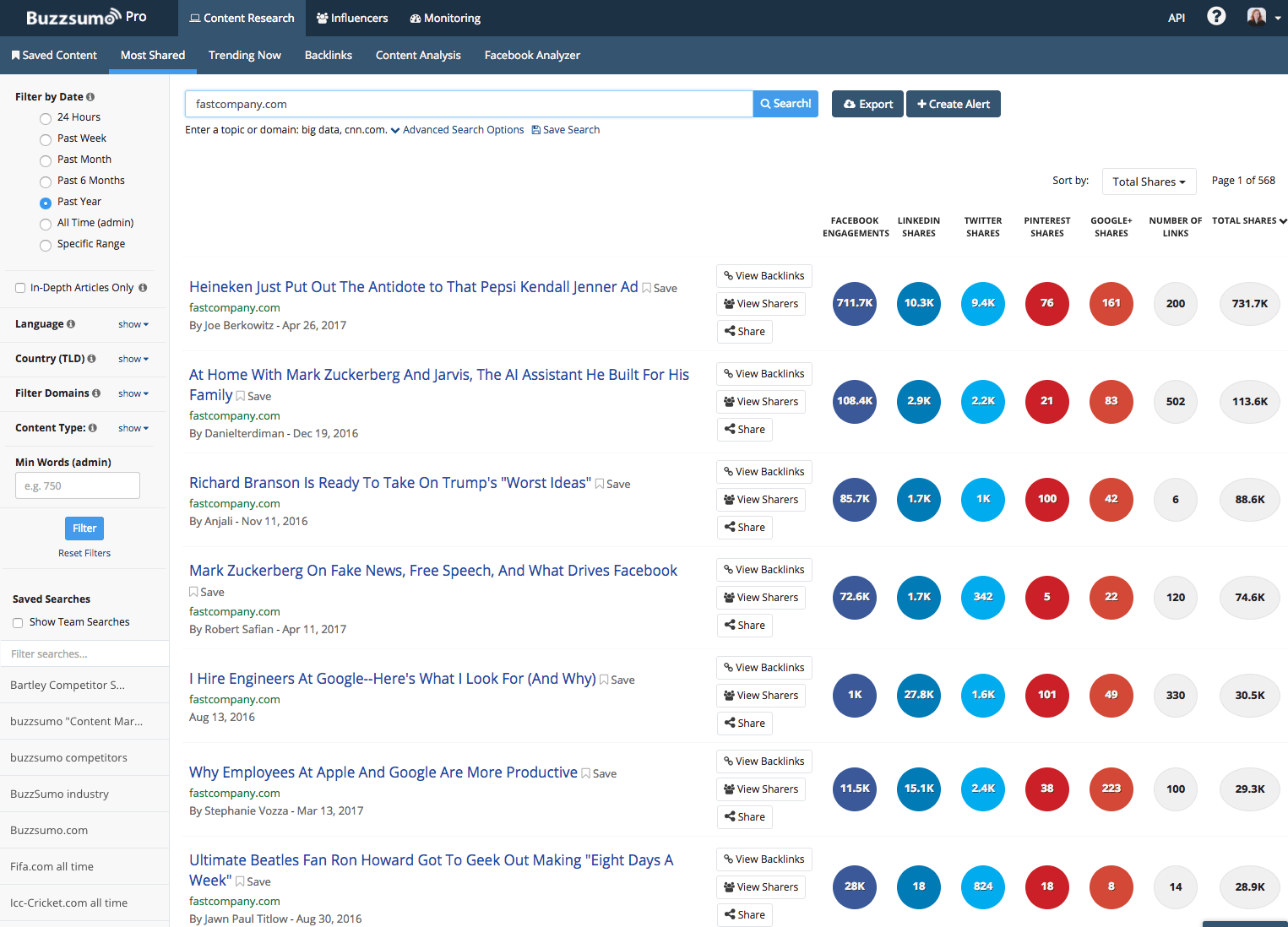 BuzzSumo is a tool designed to help content creators discover what people are engaging with, sharing and discussing most online. However, you can also use the platform to gain insights on the most common user intent behind search terms – something that will help you create better ads.
Answer the Publis is a visual keyword and content ideas tool. Aside from using it to find new keyword opportunities, there's also a great feature that compares keyword data over time – so you can check how your keywords' performance has changed, as well as look back at keywords that weren't performing too well in the past.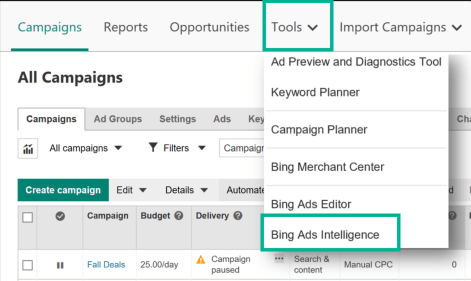 This is Bings Ads' answer to Google's Keyword Planner but the Microsoft-owned search tool has a real trick up its sleeve. With Bing Ads Intelligence, you can build your keyword lists in the Excel, which saves a whole bunch of time when you're doing manual keyword research.
PPC lead generation
Getting traffic onto your site is great but your PPC strategy is only going to be profitable if you're converting those visitors into valuable leads and customers. So let's turn our attention to the best tools for PPC lead generation.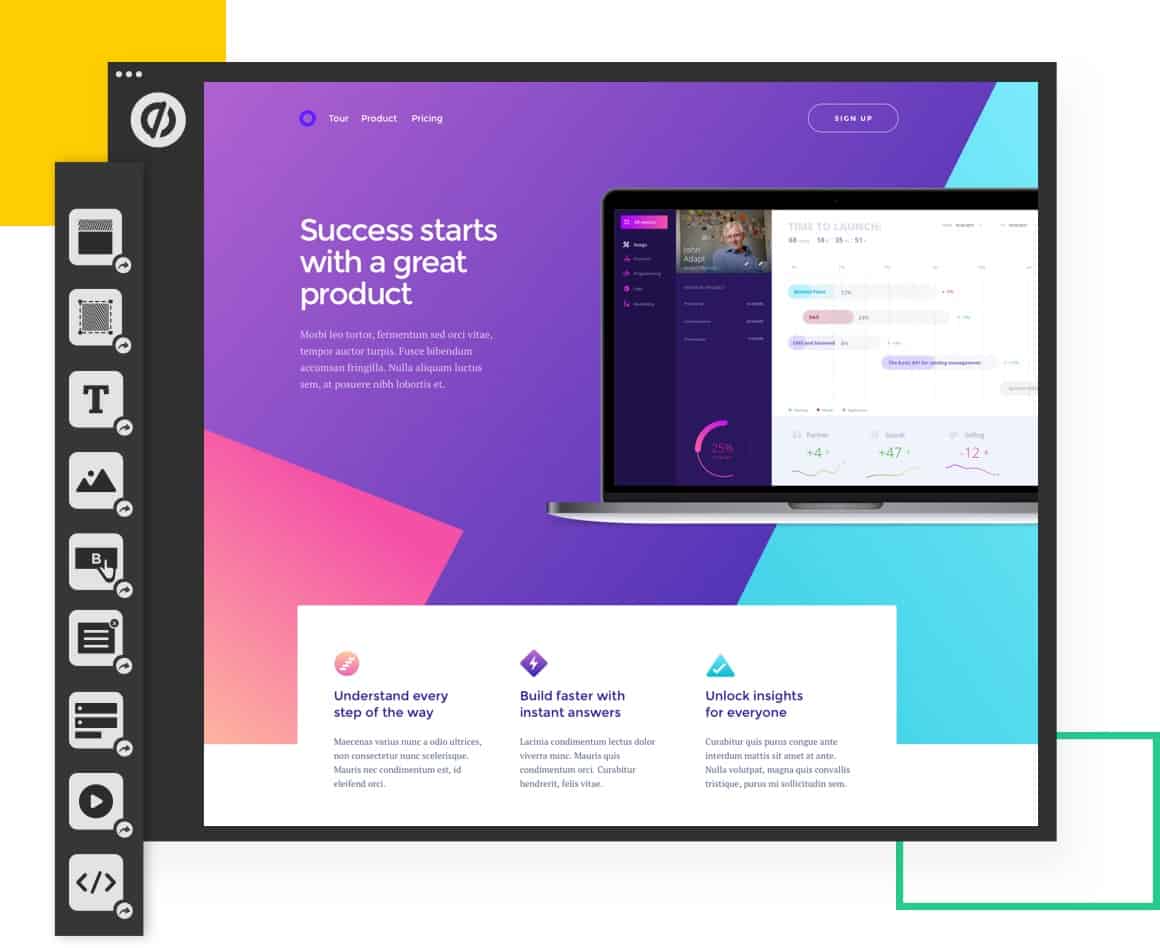 First up, you're going to need a landing page builder so you can create new pages for each campaign and test new variations. There are plenty of landing page builders on the market but Unbounce is the best one we've used and the tool we're still using to build our landing pages today.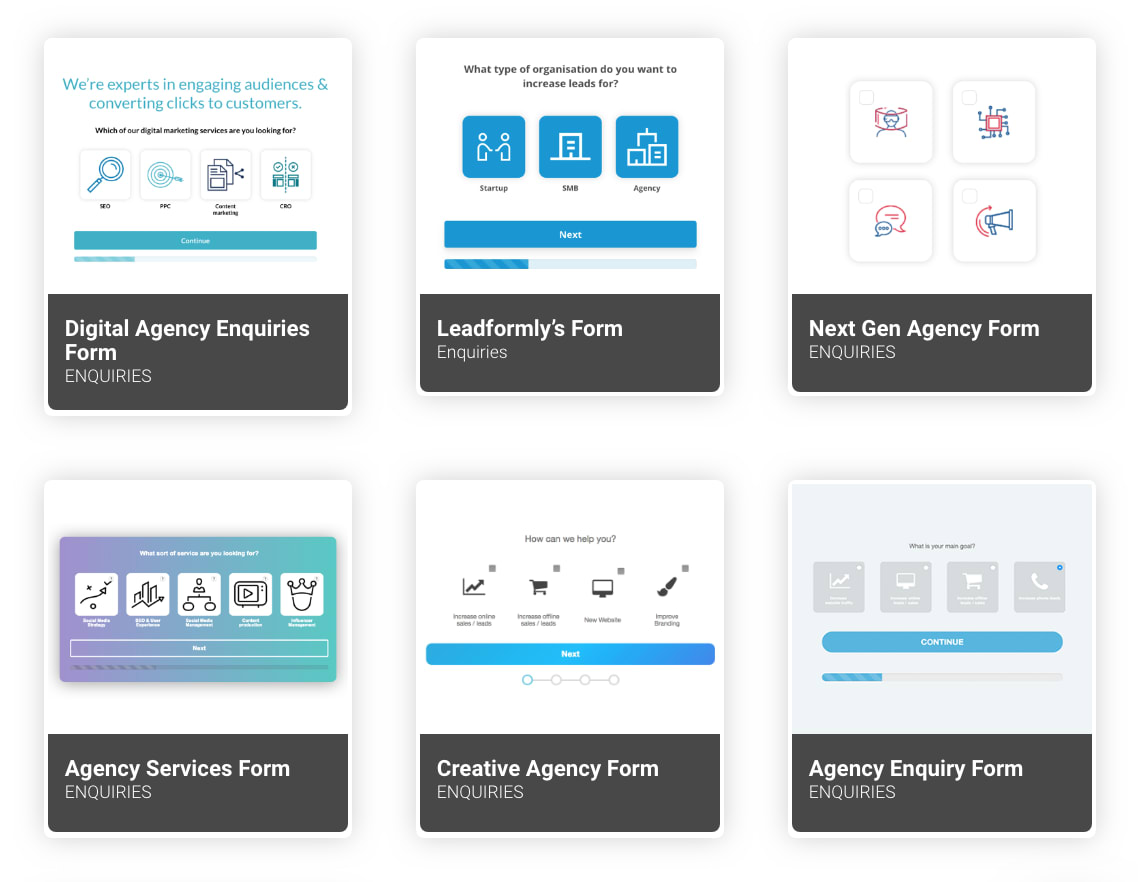 Landing pages are a good start but you can't convert users without web forms. Leadformly is a dedicated form builder and optimisation tool that gives you high-converting forms, which you can embed on any page without writing any code.
It also gives you in-depth analytics and optimisation tools to improve conversion rates and reduce friction. It's multi-step form designs use conditional logic to guide users through a more engaging conversion process, which we've found to increase conversions by as much as 743%.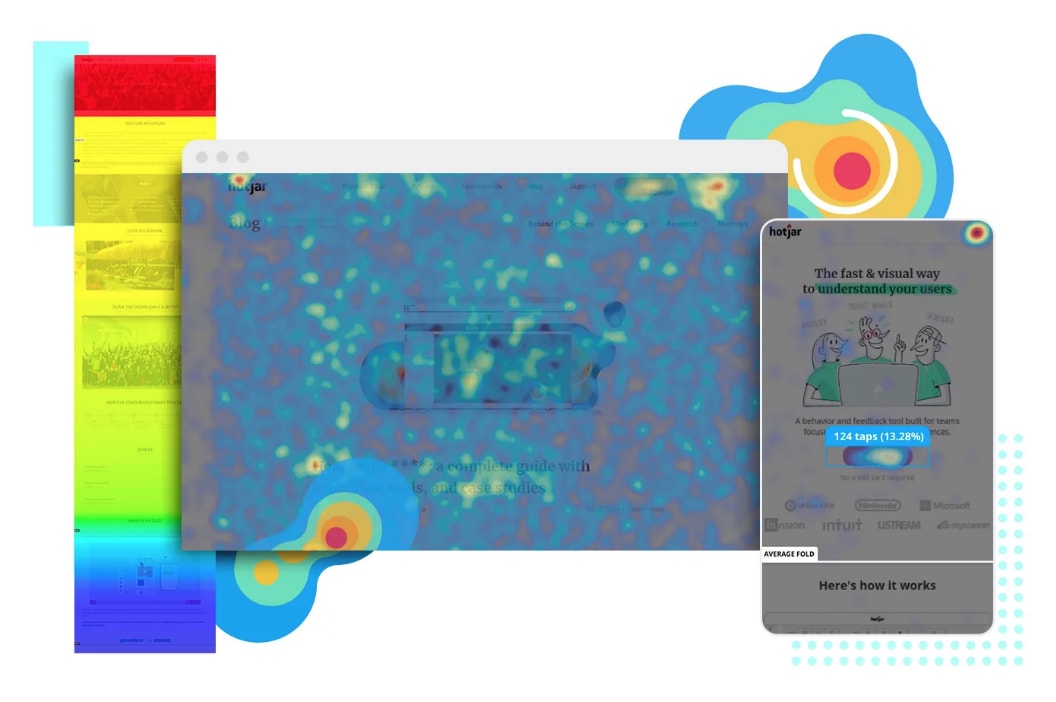 Hotjar is a conversion optimisation tool that makes a real difference to your landing page performance. With heatmaps, you can see what users are clicking on, scroll maps show you what users are seeing and its user feedback features are excellent as well.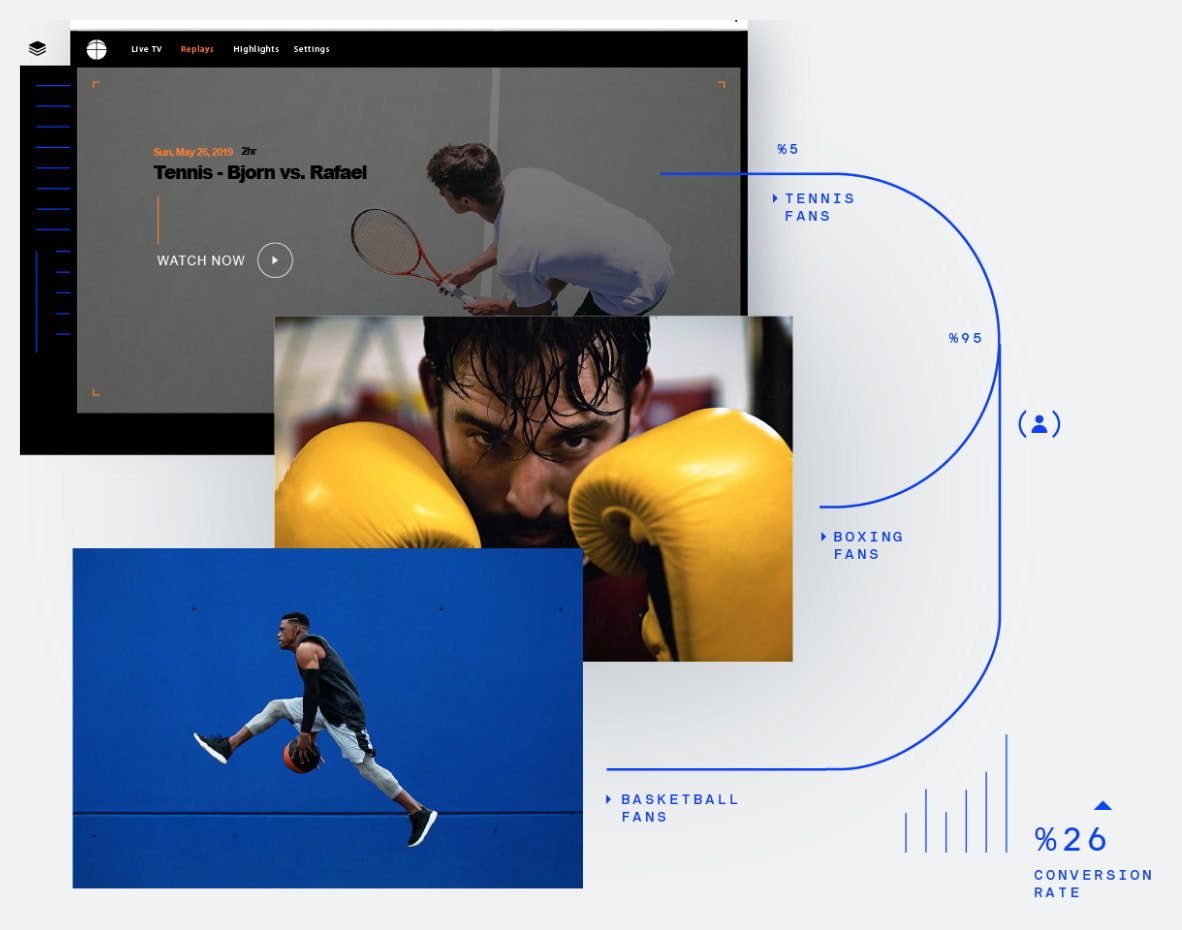 Optimizely is one of the biggest names in conversion optimisation software and it's an incredibly powerful tool for getting the best performance out of your landing pages. You can use A/B testing to determine which variations convert the most users and implement personalisation to create a more convincing experience for individual users.
#32: Exit-intent pop-ups
Unbounce comes with pop-up features built into its platform and you can apply them to any page of your site, not only the landing pages you've built using Unbounce. This means you can stop traffic leaving your site and present users with a final offer to grab that conversion.

Adroll is a PPC, social and email marketing platform that helps you attract more leads, convert more of them into paying customers and optimise your advertising strategy. It comes with dedicated solutions for sB2C and B2B brands to increase traffic, conversion rates and PPC performance.
PPC lead nurturing
You can't expect people to buy into your products or services the first time they land on your website (the vast majority don't), but you can turn these visitors into genuine leads with softer conversions and then guide them towards the finishing line.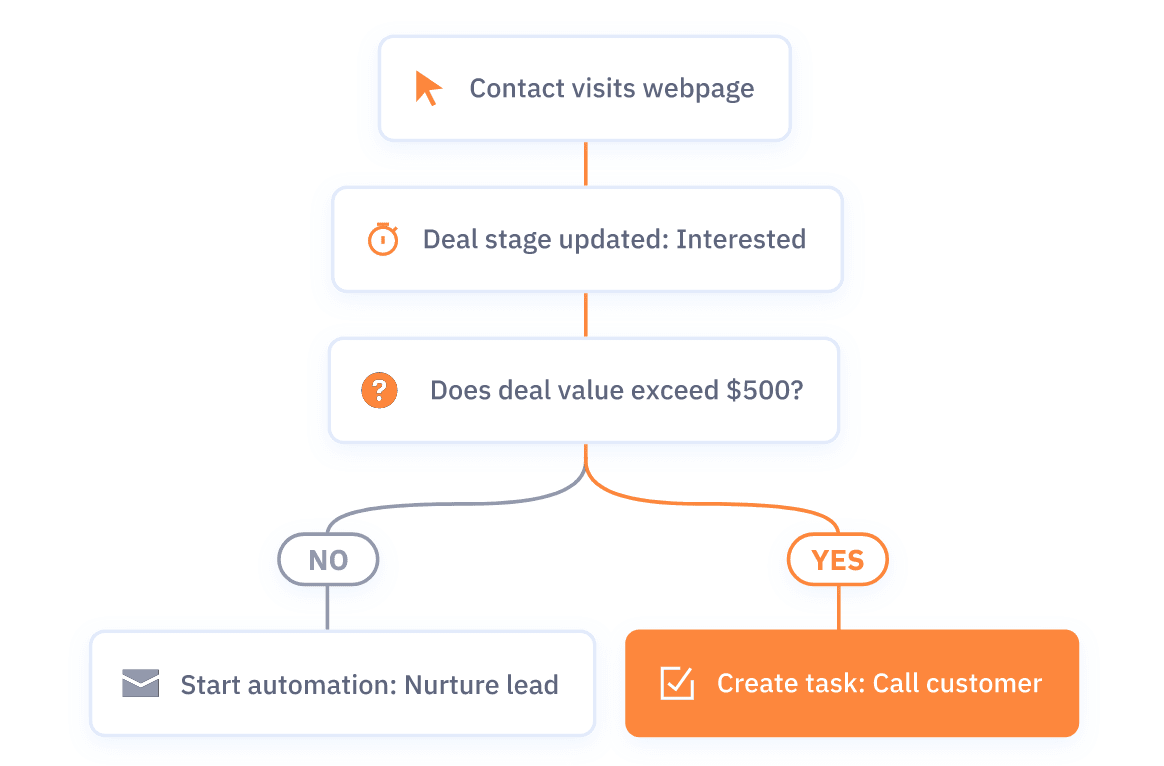 The first thing you're going to need is a customer relationship management (CRM) platform that allows you to track leads along the buying process and send them relevant messages at every stage of the sales funnel. ActiveCampaign is a fully-featured CRM, marketing automation and email marketing platform that acts as the centre of our lead nurturing efforts.
We've been using it for more than five years now and we're always happy to recommend it.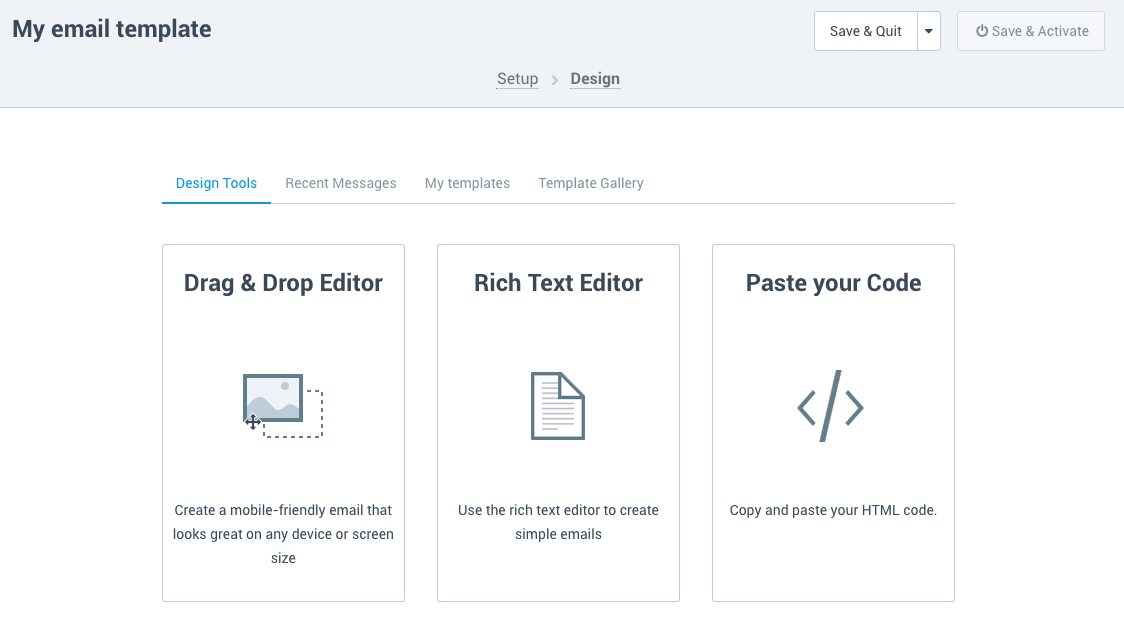 Sendinblue is an email marketing platform that also offers a CRM and automation features. It's not quite as comprehensive as ActiveCampaign but its transactional emails are excellent and this is precisely what we use the platform for here at Venture Harbour.
#36: Remarketing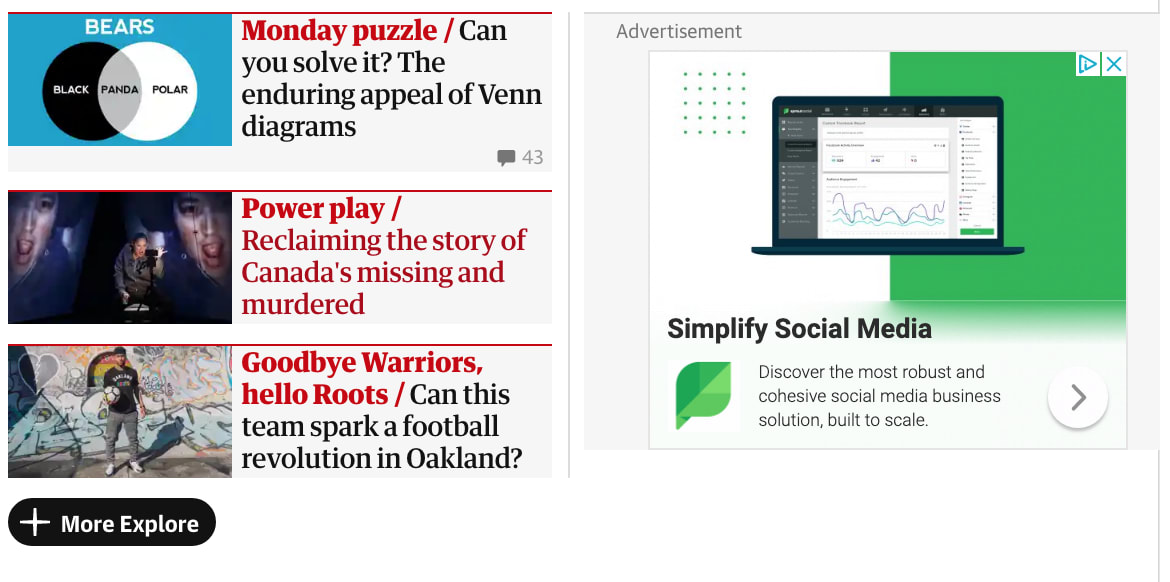 Remarketing is a feature you'll find in Google Ads and most other PPC platforms that allows you to target users who visit your site but don't convert. You can target these visitors with visual ads as they continue to browse the web and the key thing to know about remarketing in Google Ads is that you can use it to target organic traffic, too.
That's a big deal.
#37: Remarketing lists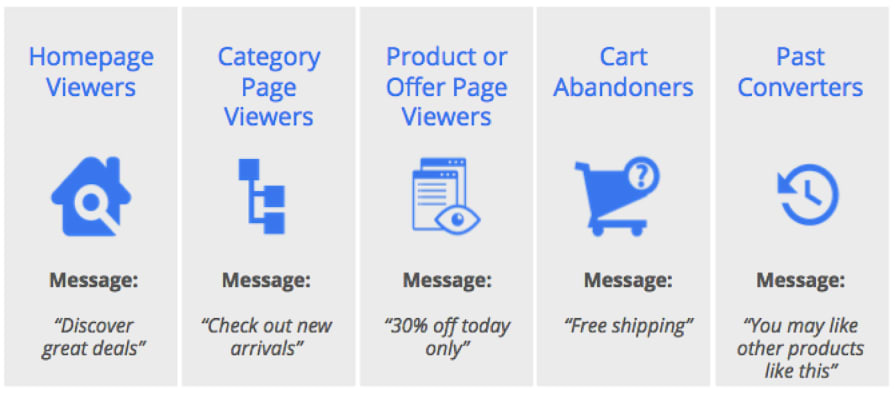 Remarketing lists, as the name suggests, allow you to create segmented lists for different types of users and target them with remarketing ads. This means you can target previous visitors with different messages, based on where they are along the sales funnel and encourage them to take the next step.
Combine Google Ads remarketing lists with events tracking in Google Analytics and you can assign users to lists based on the specific actions they take on your website. You can set this up so that users will be moved from one list to another as they complete actions and automatically targeted with remarketing ads to encourage them on to the next stage of the buying process.
Dynamic Text Replacement is a simple but powerful landing page personalisation feature for Unbounce landing pages that matches the copy of your pages to the text of the ads users clicked on. This feature works incredibly well with Google Ads' dynamic keyword insertion which essentially matches the text in your ads with users' specific keywords.
Combine these two features and you can have highly-relevant messages across your ads and landing pages – all of which is automated and personalised.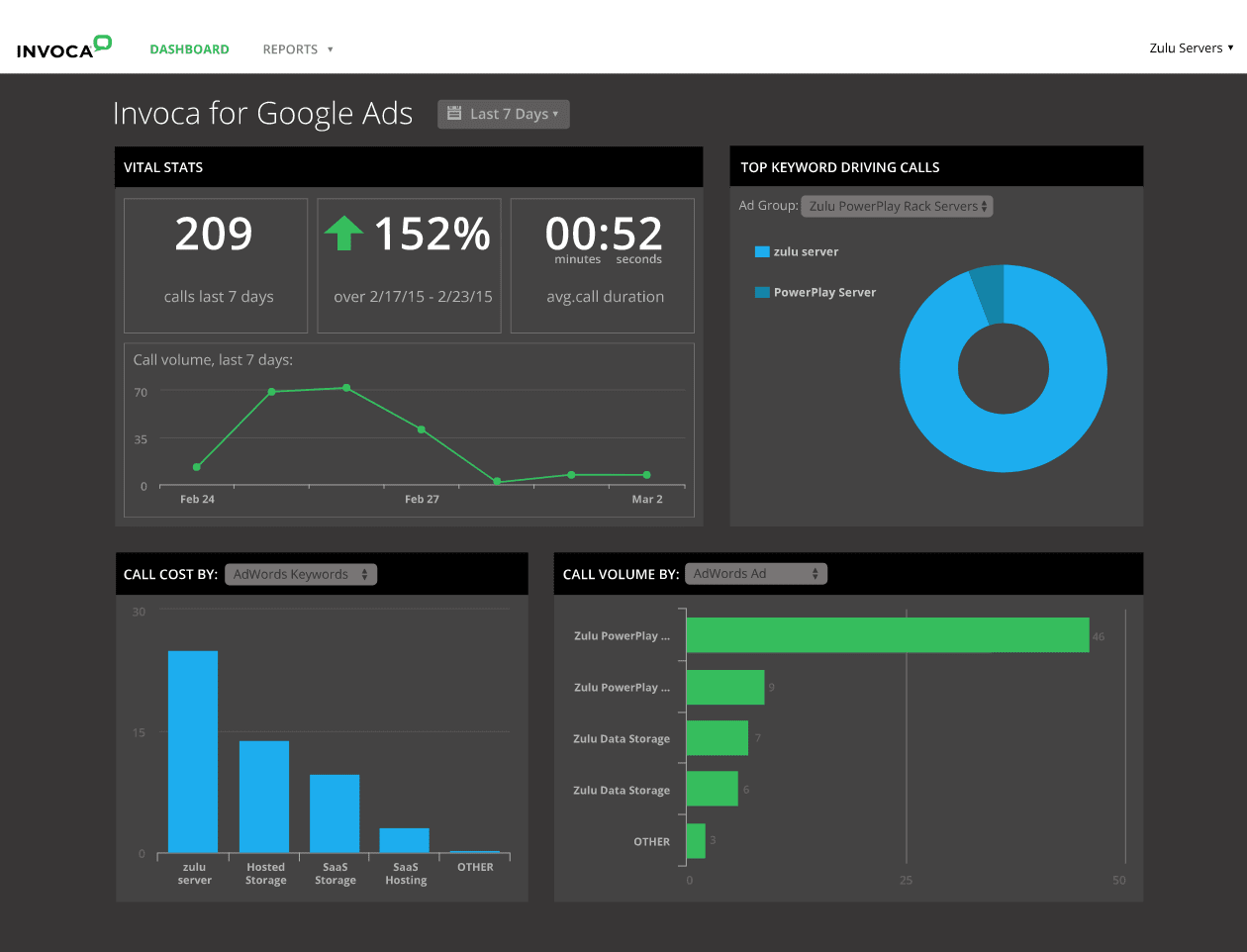 Invoca is a call tracking and analytics solution that means you can attribute calls to digital campaigns and get a better understanding of which ads are driving phone call leads. This is a great call to implement alongside a CRM platform like ActiveCampign to bring your advertising and sales processes closer together.
PPC automation tools
Managing a PPC strategy across multiple platforms is a real challenge and you're never going to maximise results by doing everything manually. To get the best performance you're going to need the right PPC automation tools.
Google provides its own set of automated features and you can even run fully automated campaigns, called Smart Campaigns. You also have a bunch of automated bidding strategies – suitably called Smart bidding – that adapt your bids based on certain conversion goals, using Google's masses of user data.
However, I would only ever recommend these features for very small businesses or advertisers who don't have the resources to handle Google Ads themselves or get an agency in to do it for them.
There are some scenarios (e.g.: branding campaigns) where experienced advertisers and agencies might use Smart bidding but, in general, you don't want to hand over control of your budget to Google.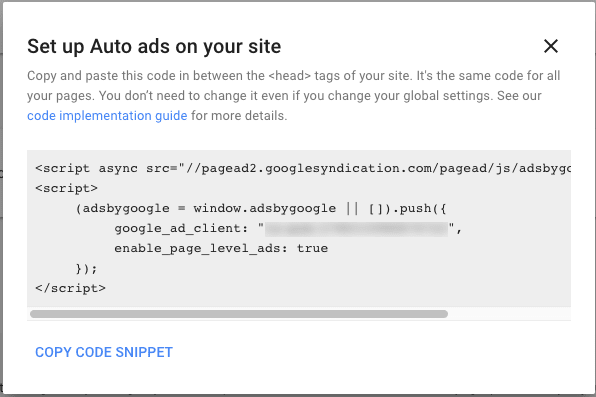 Google Ad scripts give you the freedom automate all kinds of features and functions. For example, you can add your own bidding rules, detect low-performing keywords, track Quality Scores across all of your campaigns and generate custom reports.
#42: Build your own bidding algorithm
With the latest advances in machine learning, an increasing number of advertisers and agencies are building their own bidding algorithms. This gives you the complete freedom to adapt bids based on real-time consumer habits and real-world events that impact buying decisions – anything from the latest economic headlines to the weather in your target areas.
With platforms like ML.NET Model Builder from Microsoft, machine learning algorithms aren't reserved for the big names in tech anymore.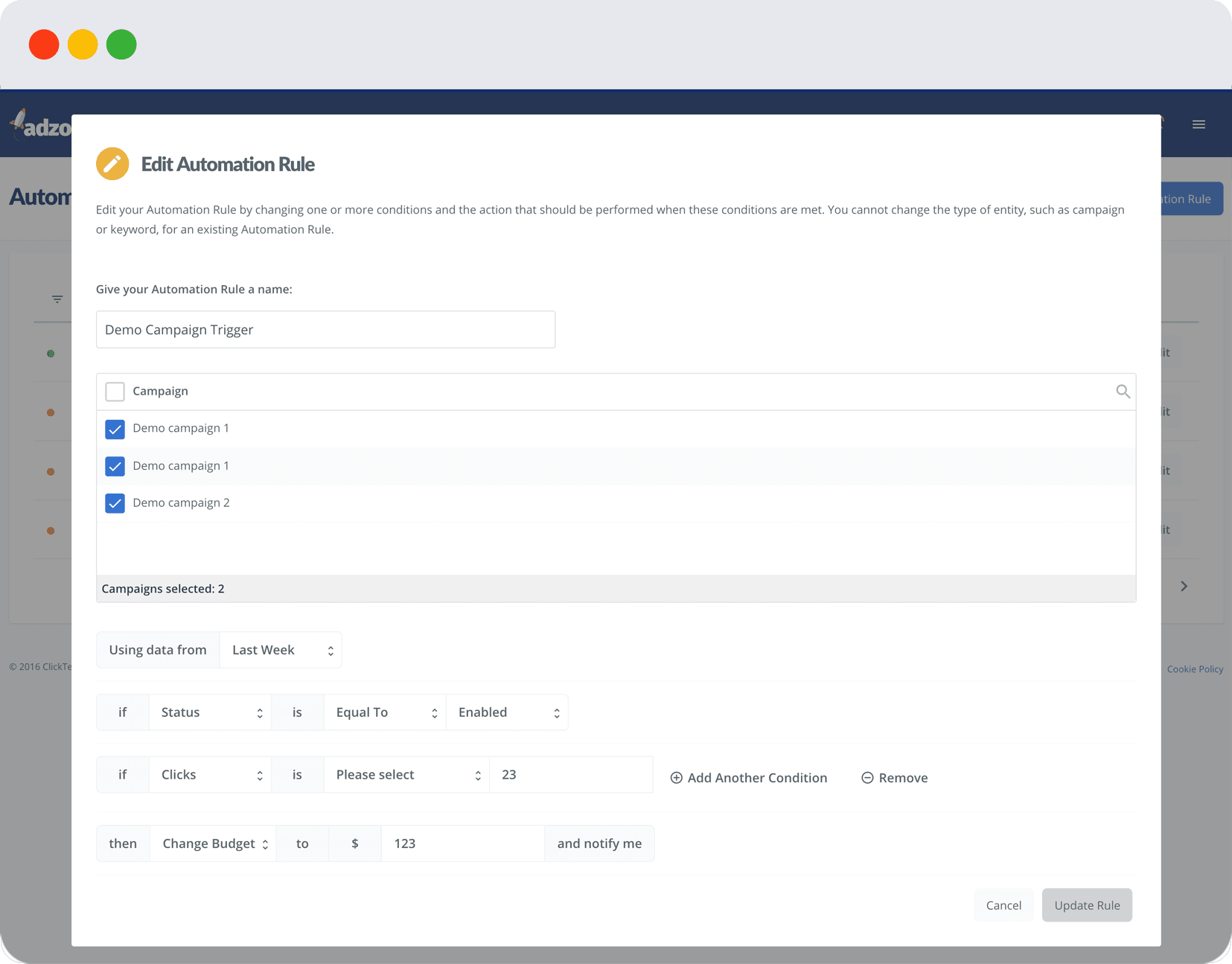 Adzooma is a Google Ads and Facebook Ads management, optimisation and automation platform that uses its own machine learning powers to improve performance. Its insights help you discover new opportunities, automate bids, discover performance issues and optimise improvements.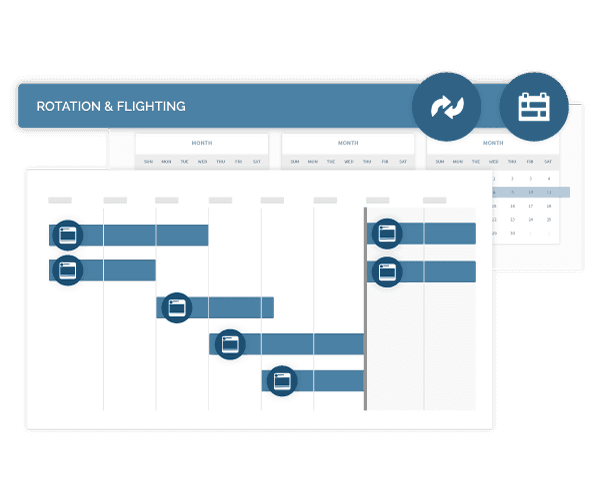 AdStage is a cross-channel reporting and optimisation platform that packs some powerful automation features. You can manage campaigns across Google, Facebook, Instagram, LinkedIn, Twitter, Bing Ads, Yahoo, YouTube and Quora Ads.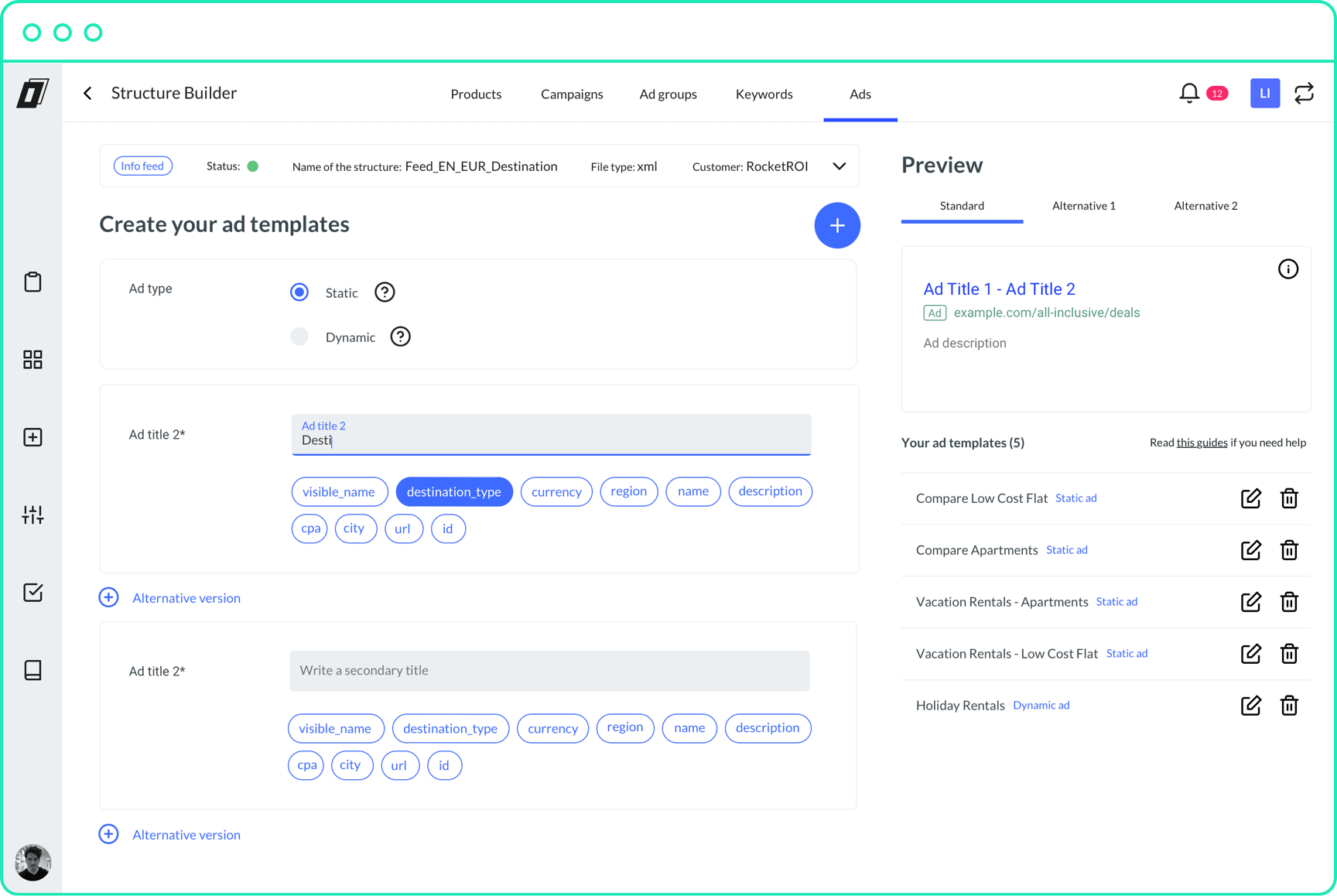 Spaceboost simplifies multichannel campaign management and PPC automation with a platform that's powerful but easy-to-use. It's especially good for structuring campaigns if you've got hundreds of thousands of different keywords to work with (e.g.: a lot of single-keyword ad groups).
PPC Analytics & reporting tools
Finally, it's time to turn our attention to analytics and reporting tools, the crucial platforms that tell us how well your PPC strategies are performing and help you spot opportunities for improvement.
First up, we've got Google Analytics and this is one tool every Google Ads user wants to be familiar with. While Google's advertising platform gives you all the basic analytics reporting you need, integrating with Google Analytics opens up a new world of reporting, optimisation and lead nurturing potential.
Google Data Studio is a free tool that you can use to create data visualisations and custom reports. You can add data from Google Analytics and other sources to build extensive reports and visualisation that will help you make better marketing and business decisions.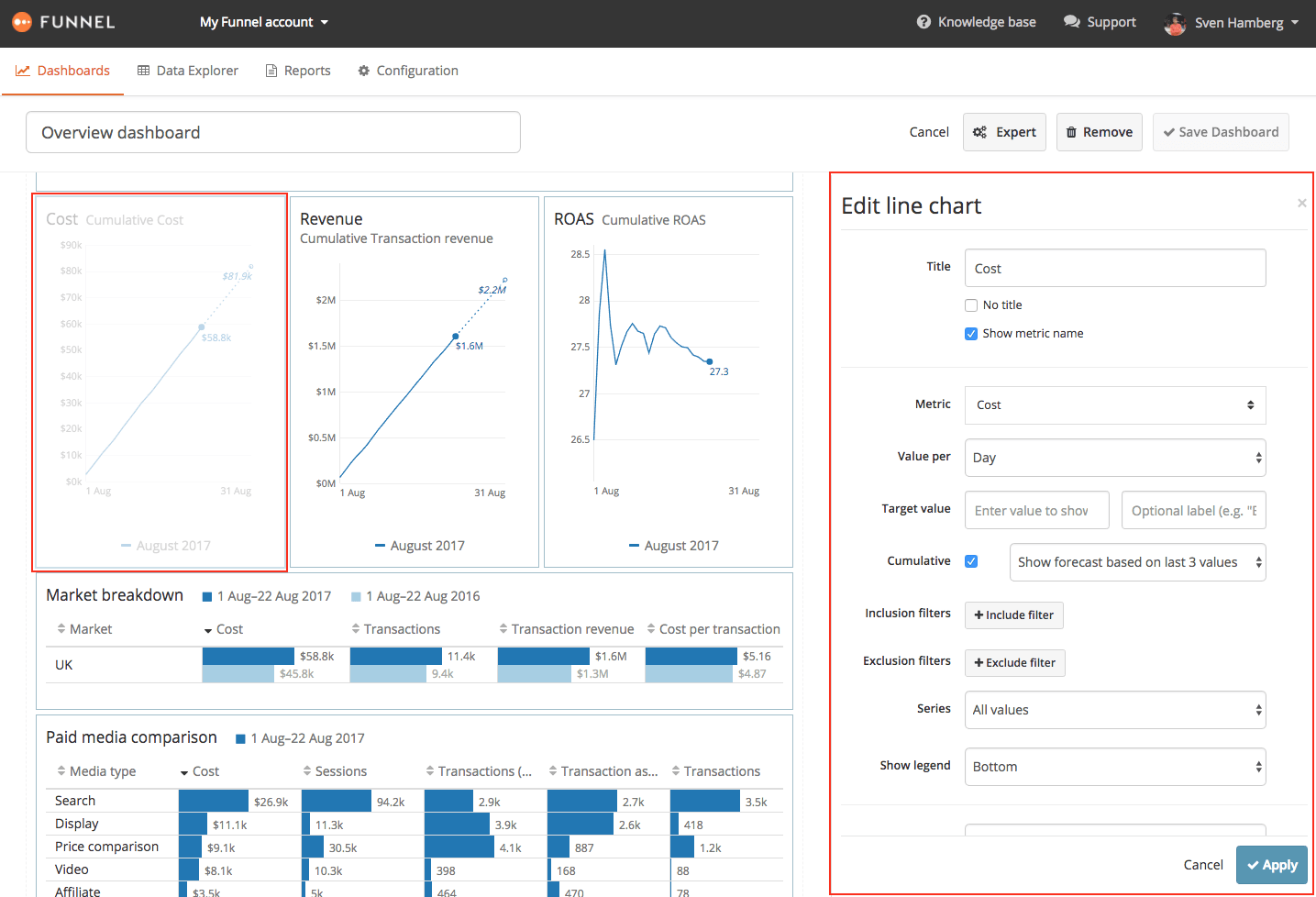 Funnel is a truly cross-platform PPC analytics suite that pulls in data from every ad network (Google, Facebook, Instagram, LinkedIn, etc.) and hundreds of third-party data sources so you can compile comprehensive reports from robust data. Used by the likes of Samsung, Ubisoft and Trivago, this is a serious reporting tool for advertisers that want the biggest impact from their data insights.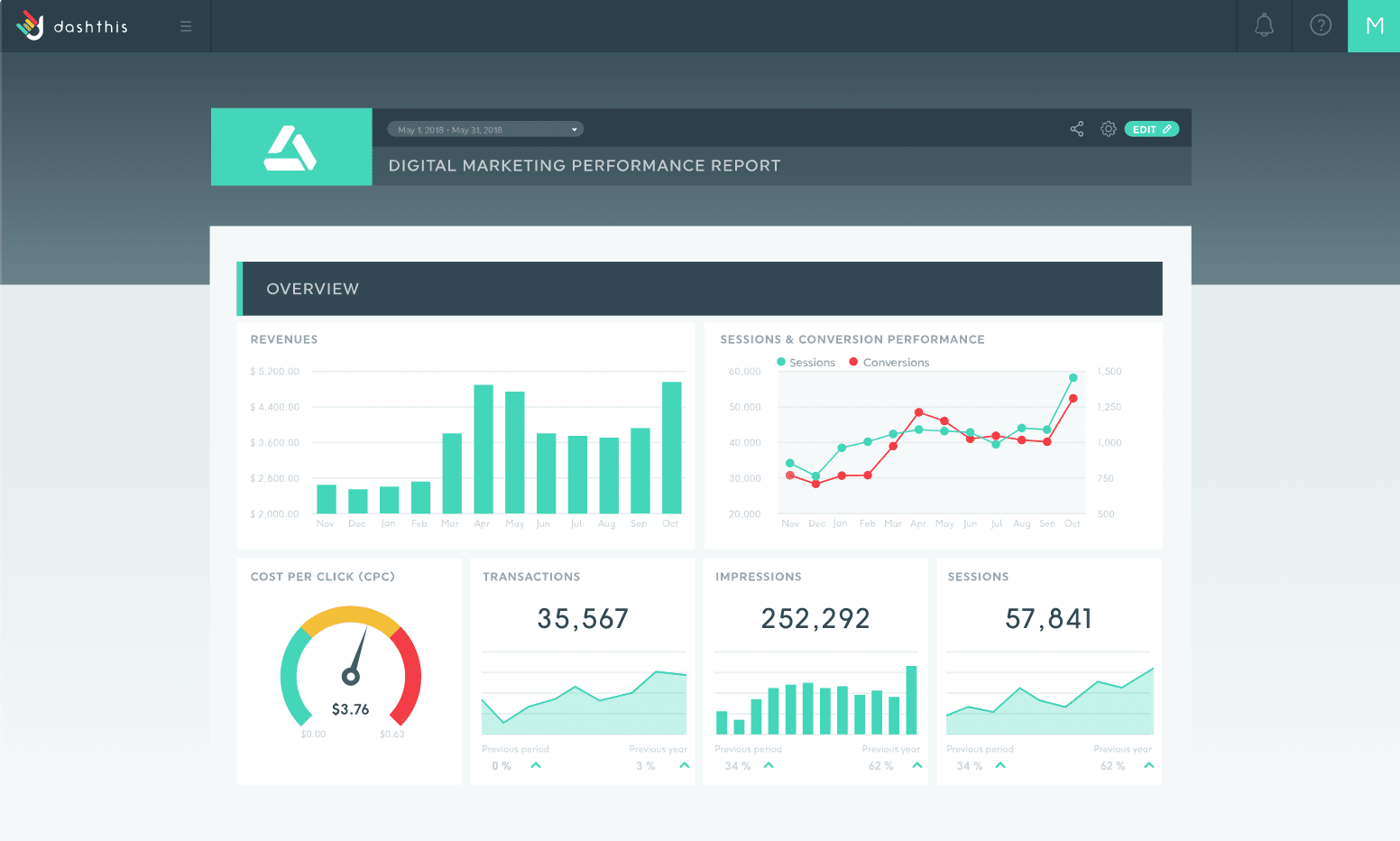 Dash This is an excellent reporting tool designed for advertising agencies that allows you to collect and combine reports from all of the major advertising platforms and digital marketing tools. It's not as extensive as Funnel but it will help you build your reporting dashboard much faster.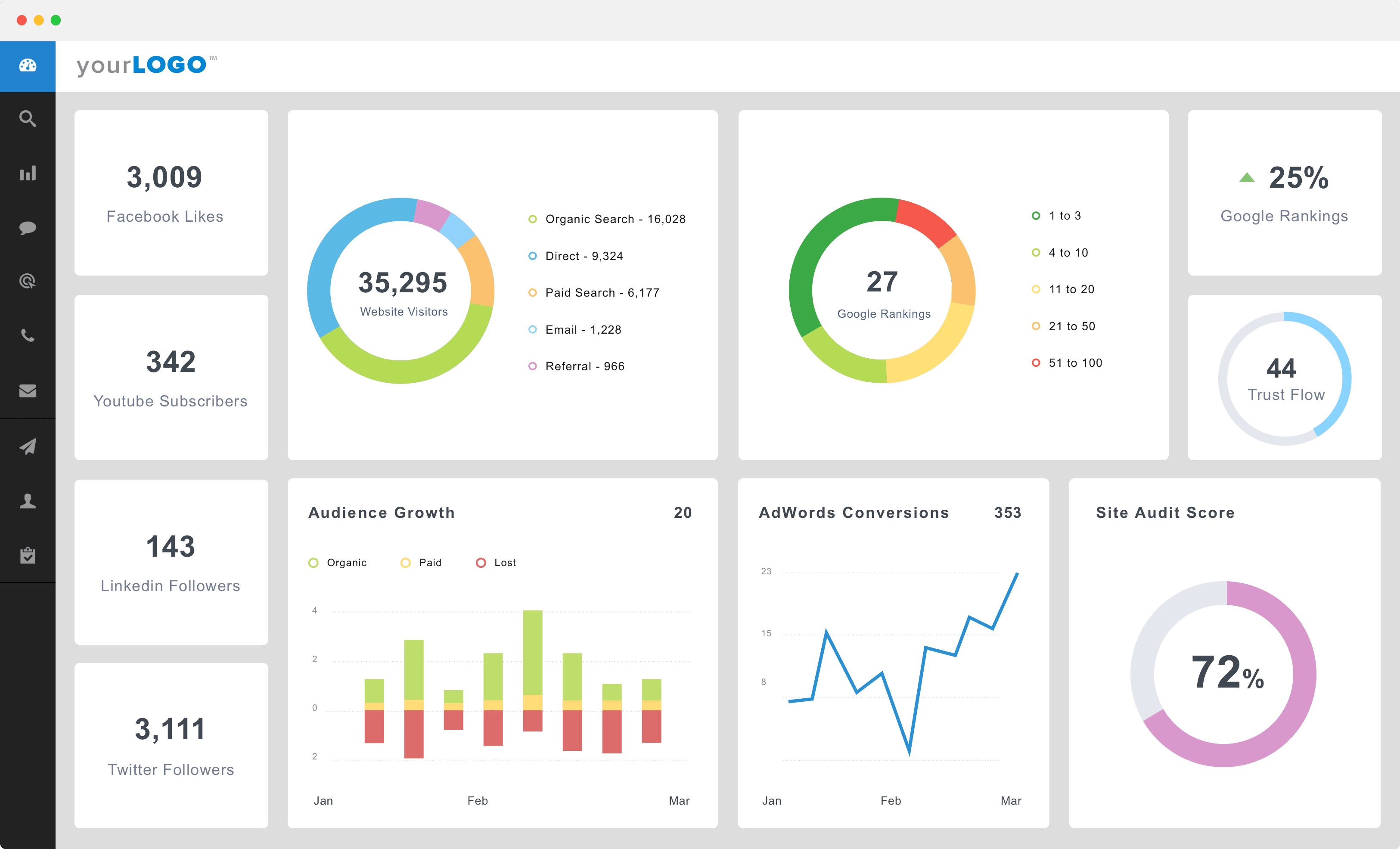 No prizes for guessing this one. Agency Analytics is also designed for agencies but the focus is on multichannel marketing reports to give you an overview of how your SEO, PPC, social, email marketing and other strategies are all working together. With automated reports, custom dashboards and full brandable interfaces, this is a great too, for agencies and brands looking to maximise their PPC returns.
Take your PPC strategy to the next level
With the PPC tools we've looked at in this article, there's no reason you can't take your paid advertising efforts up to the next level. Whether you're looking for a cross-channel PPC management platform, deeper insights into your competitors' keywords or ready to build your own machine learning PPC algorithms, these are the best tools to make it happen.