A good customer relationship management (CRM) platform ties your sales and marketing efforts together, allowing you to handle a larger customer base. This is essential for integrating your online lead generation strategies into a single platform and scaling your business in the most time and cost-effective manner.
Without a CRM, your sales process falls apart and your marketing efforts become disjointed, which leaves you losing customers and valuable leads.
The good news is, there are more CRM platforms available than ever and growing competition results in better quality and lower prices for everyone. So, in many ways, it's never been easier to choose a CRM that maximises your sales and marketing results.
The bad news is that choosing the right CRM for your business is getting harder all the time, as new products and features are released. We're going to solve this problem today by looking at the best CRM platforms for every business type.
Not only will this help you choose the right CRM for your business, it'll also give you an understanding of what you do/don't need from a CRM and why your platform of choice is right for you.
What are we looking at in this article?
Our aim with this article is to provide the best resource on the web for choosing a CRM platform, regardless of which type of business you're running. With hundreds of options to choose from (890 listed on Capterra at the time of writing), picking the right CRM software with confidence is difficult but we've got a lot of experience in this department.
It took us years to find the right CRM platform for us here at Venture Harbour and we've gone through the same journey with a dozen other ventures and many more businesses that have called on us for help with choosing the best CRM for their needs.
To help you do the same, we're going to look at the best CRM options for different business types. Here's a quick break down of what we're looking at in this article:
What makes a good CRM platform?
Best CRMs for large companies
Best CRMs for smaller businesses
Best CRMs for B2B brands
Best CRMs for B2C brands
Best CRMs for startups
Best CRMs for SaaS companies
Best CRMs for e-commerce
Best CRMs for finance
Best CRMs for hospitality
A few of the CRMs we're looking at in this article specialise in multiple industries and might appear more than once but we've kept repetition to a minimum.
Keep in mind, we're not saying these are the only CRMs businesses in each category should consider but they are our top recommendations in each category. Our main aim with this article is to help you understand why we've made these recommendations and what each business type needs from a CRM – so that you can choose a platform with confidence, based on the unique needs of your own business.
First, though, let's take a look at what defines a good CRM and some of the key characteristics our recommendations have in common.
What makes a good CRM platform?
Regardless of which customer relationship management platform you choose for your business, there are some things any decent CRM should offer.
So when you're looking at different options, keep a keen eye out for the following.
Contact management
The most basic function of a CRM is storing customer and lead information as contact profiles. This allows you to compile all of your attributable data related to individuals and track their progress along the customer journey.
Contact profiles mean your sales and marketing teams always have relevant information about each prospect, which results in better customer service and also allows you to get more personal with your marketing campaigns.
Lead management
A lot of CRMs focus on managing existing customers but the best platforms also provide you with tools to manage leads that haven't bought from you yet – and turn them into paying customers.
There are a few key features you need from a CRM to achieve this.
User tracking
The first thing you need is reliable user tracking so that you can attribute online actions to individuals leads. The name and quality of this feature can vary from one CMS to the next.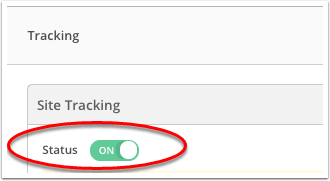 For example, ActiveCampaign uses Site Tracking to capture in-depth user insights and it's really easy to set up. You can do the same thing with Microsoft Dynamics 365 and most of the CRMs we're looking at today but tracking is a little more complex to set up in Microsoft's CRM.
Lead segmentation
To manage leads effectively, you have to group them into segments based on shared characteristics that matter to your business. A CRM with good lead management features should make it easy to create and manage segmented lists.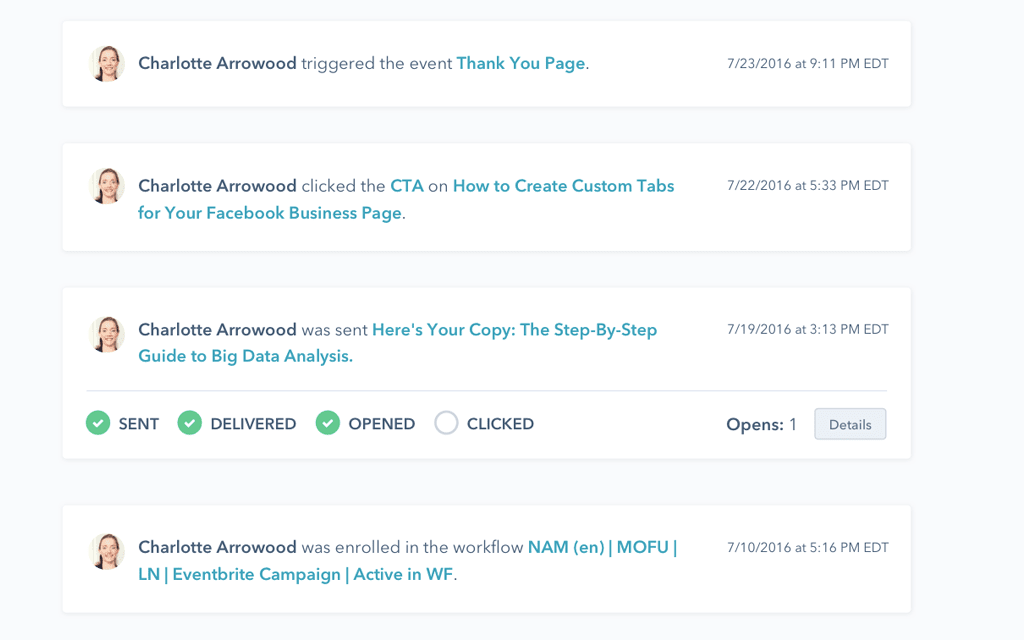 Ideally, you want to be able to add and move leads onto lists automatically as users take new actions, which saves your sales and marketing team from constantly updating lists manually.
We'll talk about automation in more detail in a moment.
Lead qualification and scoring
We've talked about the importance of lead qualification and scoring before on our blog. A lot of people who sign up through your lead generation channels are never going to buy from you and, in some cases, you may simply decide potential customers aren't valuable enough for you to deal with.
So you need to qualify leads that meet your requirements and store the rest of them out of the way somewhere.
Even after leads qualify, some of them are more valuable to you than others and you need a way to score leads so that you can prioritise them and send relevant messages. Leads scores will change throughout the customer journey, too, so you want a system that automatically updates lead scores based on user actions along the way
Marketing and sales automation
Something a lot of the more basic CRM platforms lack is marketing and sales automation. In fact, even some of the more expensive options on the market aren't particularly capable in terms of automation and this is a real dealbreaker.
Automation is so important because it cuts out the manual, repetitive (and time-consuming) aspects of managing leads and contact. Without solid automation, your business can only handle a limited volume of customers and manage a limited number of leads, depending on the capacity of your teams.
Automation removes this limitation so that your sales and marketing teams can handle dozens, hundreds or even thousands of more leads without maximising capacity. This allows your business to focus on growth without worrying about capacity, expansion and expenses holding you back.
Email marketing (built-in or integrated)
While lead generation is very much a multichannel game, email takes the front seat when it comes to nurturing leads into paying customers and retaining them. Aide from your website, your email accounts are your only owned platforms where you're not at the mercy of algorithms and, more importantly, you can attribute email interaction to individuals.
And this is what a CRM is all about.
So email marketing features are an important aspect of any customer relationship management software. Some CRM tools come with built-in email marketing features while others focus more on integrating with dedicated email marketing software.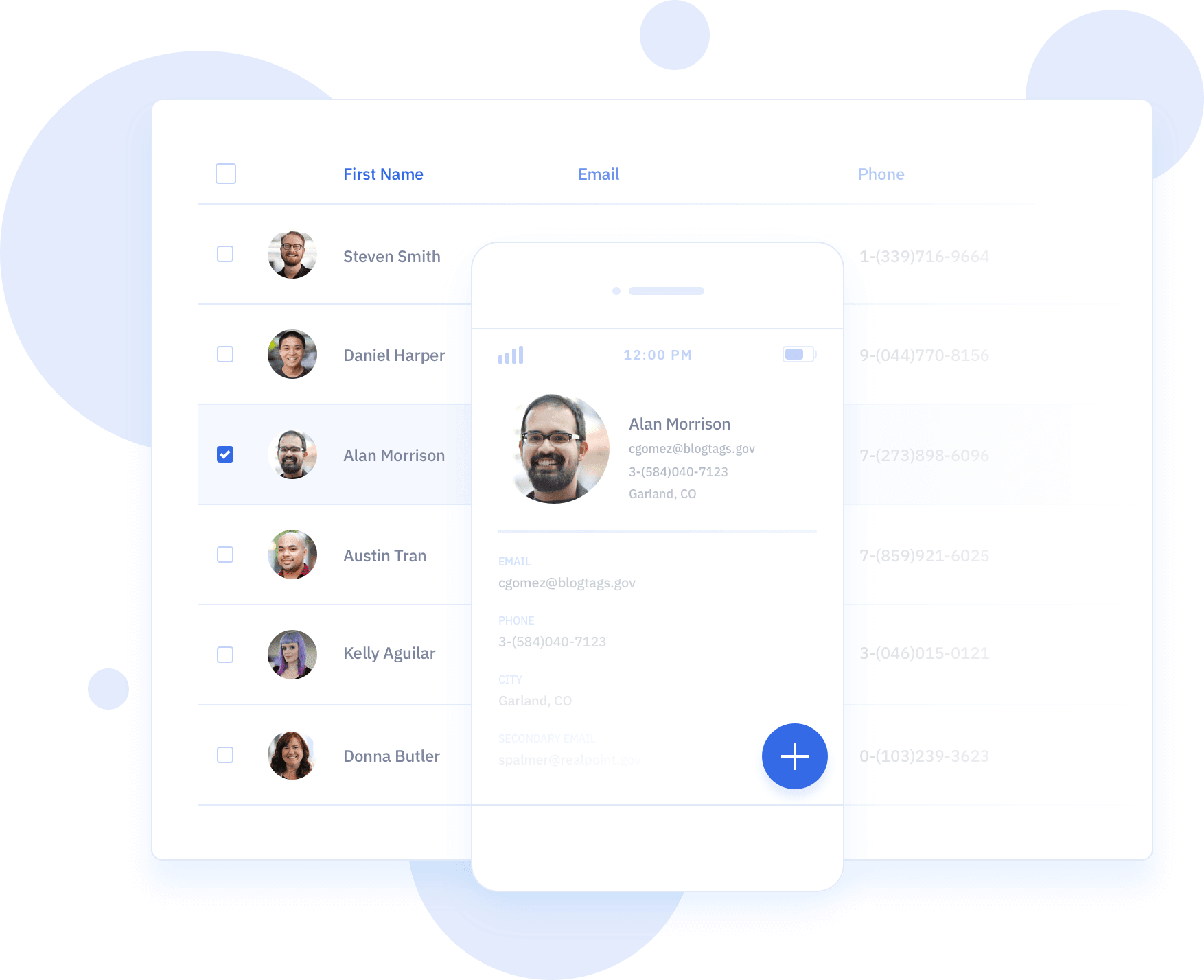 Keep in mind that the depth and quality of email marketing features offered by CMS platforms can vary a lot (if they offer any at all) so pay close attention to these and make the most of any free trials you sign up to.
Reports & analytics
As with any kind of marketing software, reports and analytics are crucial for tracking progress and measuring performance.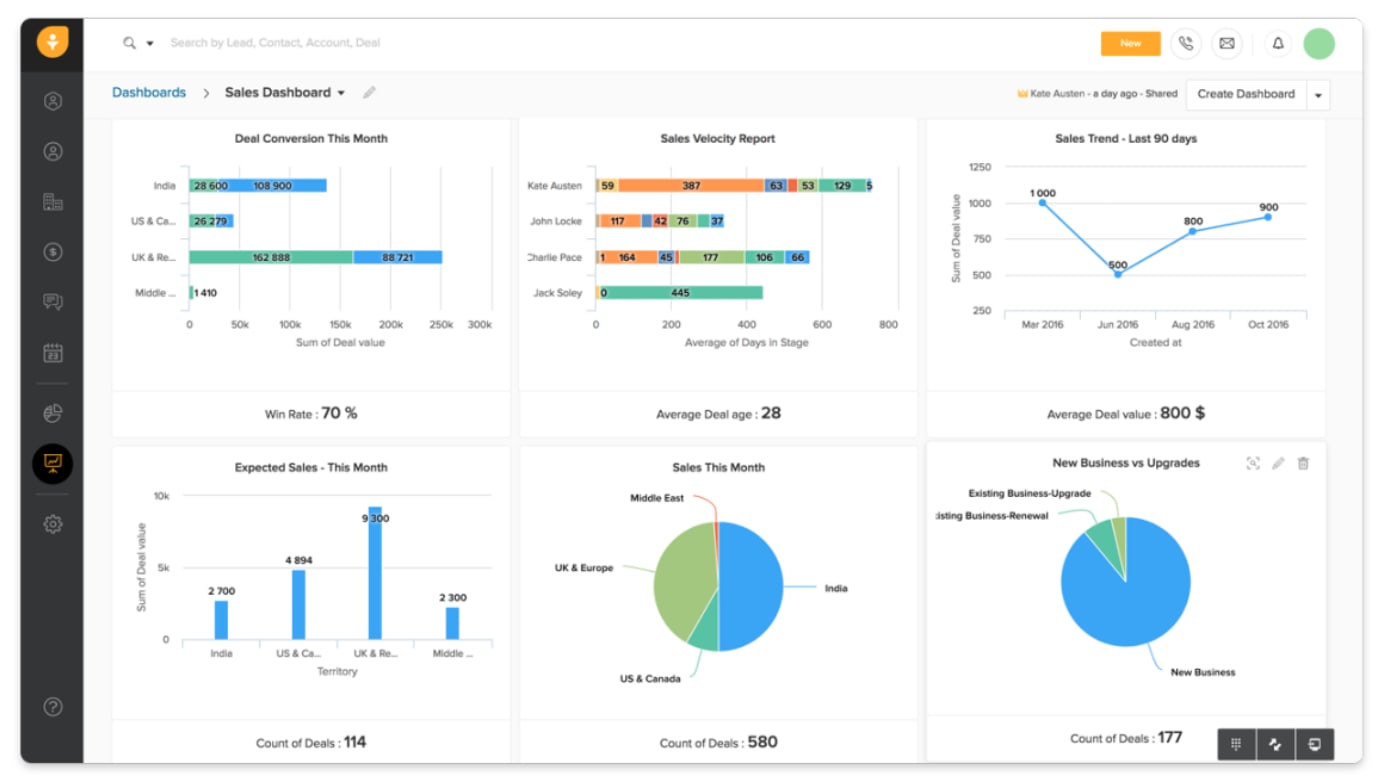 Integration with Google Analytics is important but you also want dedicated reports and analytics for key features funnel tracking, customer retention and email marketing (assuming these features are provided by your CRM in the first place).
What you don't want is a CRM that provides email marketing features, for example, without the necessary reporting to track and measure performance.
Integrations
A CRM's core role is to store customer data and deliver it to specified location in the most suitable format. In some cases, this will simply be a customer profile viewable within the CRM itself. In other cases, this data will be exported to third-party apps so you can deliver targeted content, for example.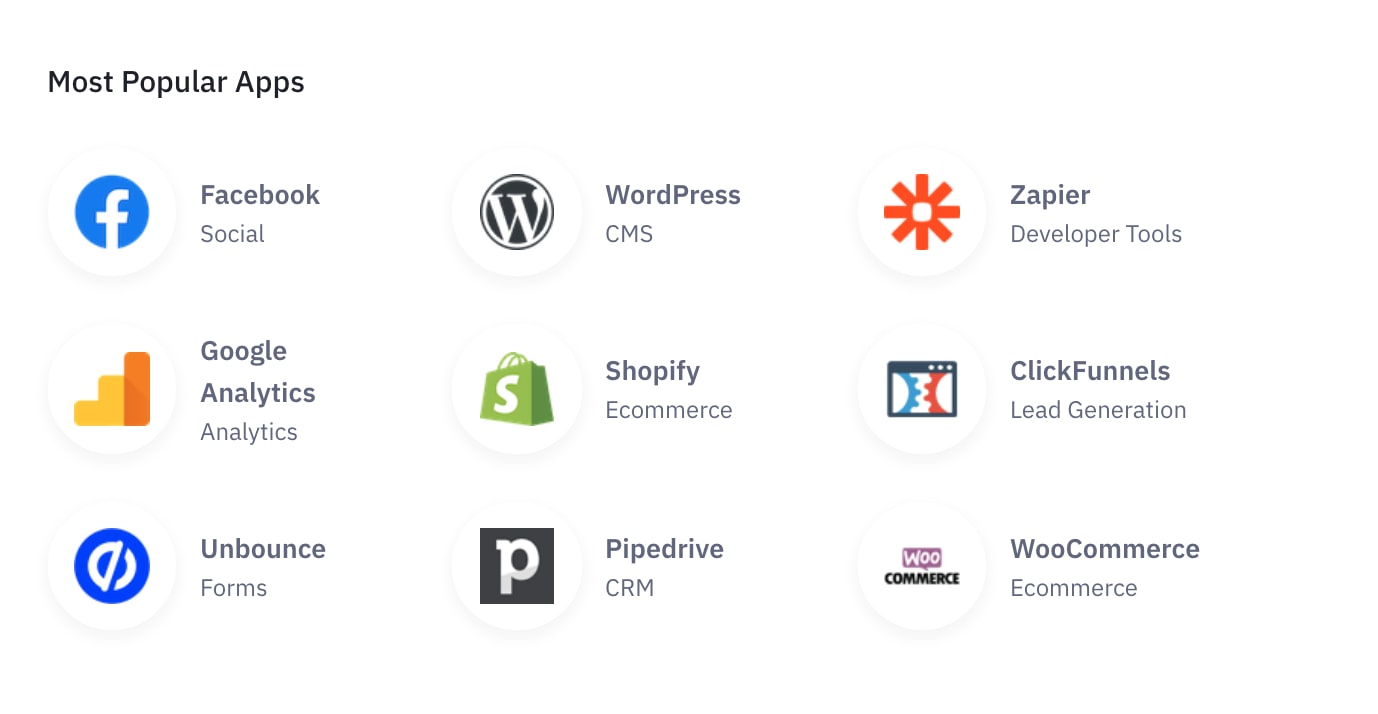 Either way, to perform these data exchanges, your CRM needs to integrate with the relevant platforms.
Let's say you want to measure the success of your email marketing campaigns by tracking open rates, in-email clicks and then link clicks on your website after users have navigated to your landing page. This requires integration with your email marketing software, Google Analytics and your landing page builder so you can pull all of this data into a single performance report.
Usability
Of course, usability is important with any piece of software and the main thing is you don't want your CRM to get in the way of your sales and marketing processes. If your team finds software is getting in the way or slowing them down, it's clearly not the platform for you.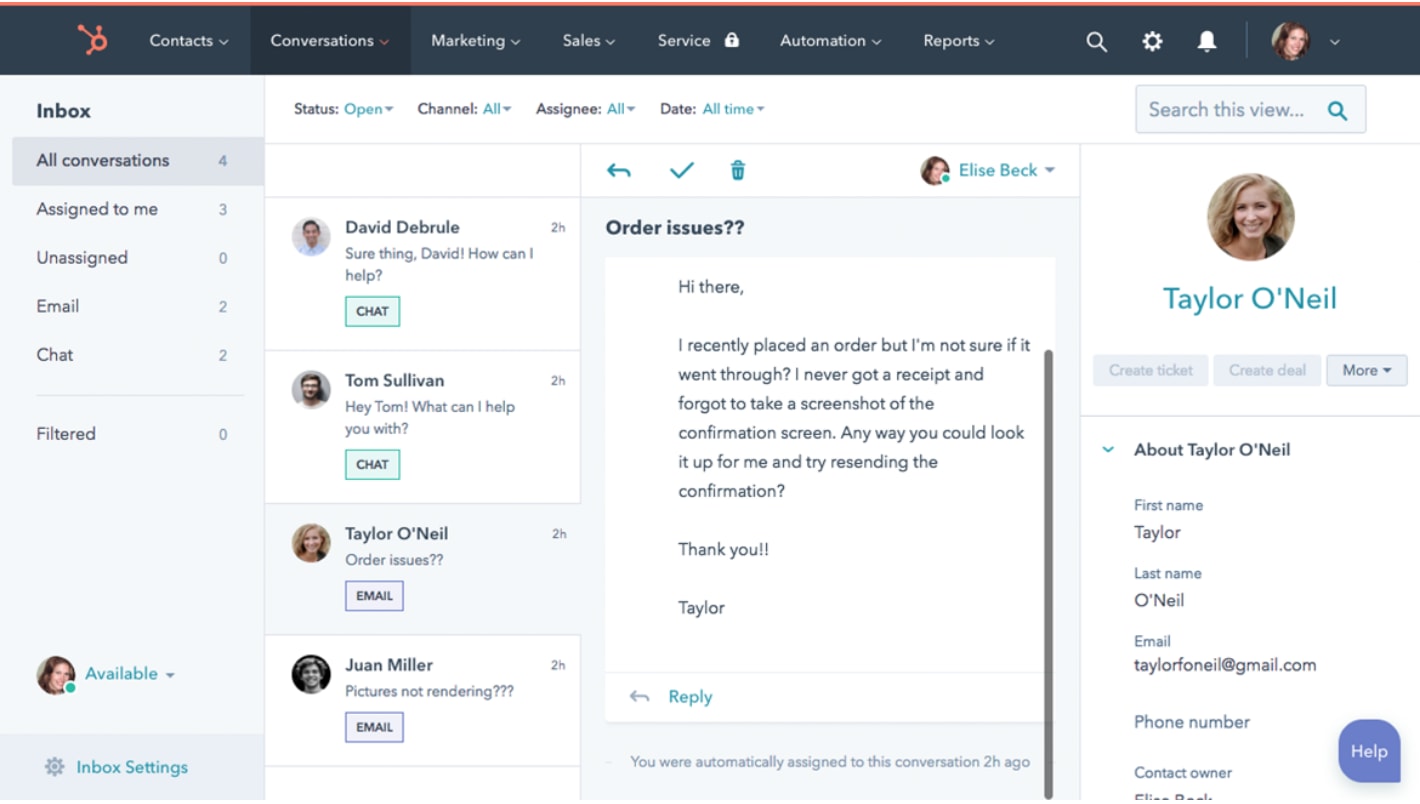 Usability is highly subjective but the CRMs we're looking at in this article offer some of the best experiences available. There is a degree of variation and this will be highlighted where relevant but keep in mind that you'll really need to test out some options for yourself to decide which CRMs meet your usability expectations.
Scalability
The most common mistake businesses make when choosing a CRM platform is focusing on their current needs without considering how their needs will change in the future.
Let's be clear: a CRM platform is designed to help your business grow and your requirements are going to become more ambitious as you get bigger.
So you need to make sure your CRM can continue to deliver what you need as your business grows. Even if you're not interested in buying the premium version of a CRM, look at what's available on the more expensive plans and compare these against other options, too.
If all goes to plan, you'll be upgrading to these pricier plans as your business grows.
Pricing
Of course, pricing is always a factor in choosing a CRM platform but, much like scalability, you also have to plan ahead with this. Don't simply look out for the CRM offering the cheapest starter package; see what you're going to have to pay as your needs increase and you sign up to more expensive plans.
Some CRM providers scale their pricing proportionately while others really hike up the prices on their premium plans. Also, scrutinise the features available on each plan to see what you're really getting for your money. You'll find a lot of plans limit you to the number of contacts you can have, how many automations you can create or the number of users you can have.
Keep an eye out for the following, in particular:
Number of contacts
Number of users
Number of emails you can send
Number of automations you can create
Features not available on certain plans
Integrations (these are sometimes limited on cheaper plans)
Support availability
These are some of the most common areas where you might find limitations and you'll have to calculate how quickly you'll maximise these. Many software providers will simply bump you up to a more expensive plan once you exceed any limitations and you might find yourself facing a surprise bill for having one contact too many for any given month.
Now, let's take a look at our first set of CRM platforms.
Best CRMs for large companies
Enterprise businesses have some of the most demanding needs from a CRM platform and can't afford to have limitations getting in the way of sustained growth.
While most CRM providers offer up decent packages for smaller businesses and SMEs, there are only a select few that really deliver for enterprise brands.
First up, we've got ActiveCampaign and this is one of the few CRM providers that truly caters for businesses of all sizes. We use ActiveCampaign here at VentureHarbour because it provides the full package of CRM, email marketing and marketing automation in a single platform.
Crucially, the quality and depth of features in each of these categories is consistently high whereas most providers tend to fall short in at least one of these areas.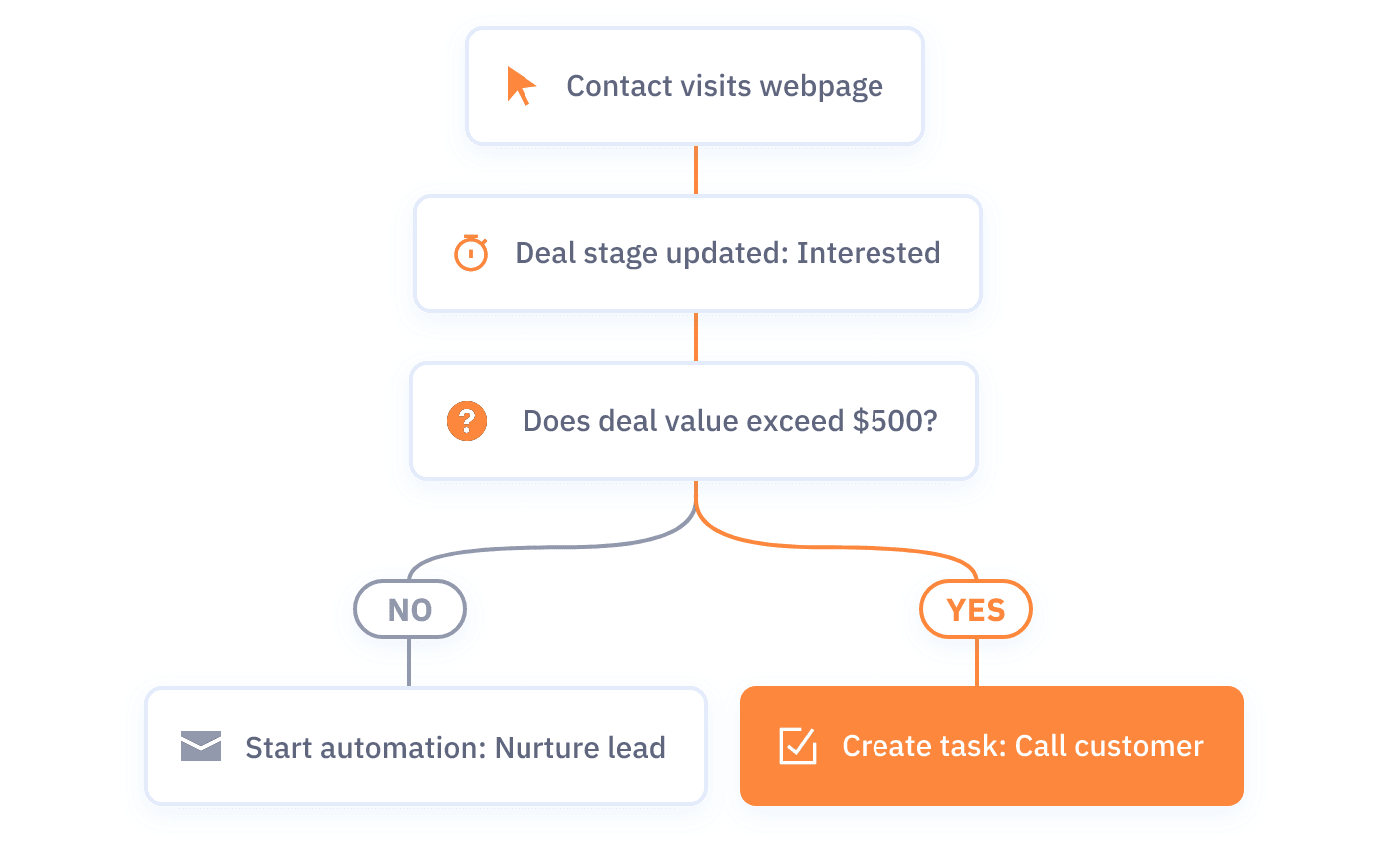 With ActiveCampaign's Enterprise plan, there are no restrictions on the number of contacts in your database, user accounts, email sends, automations or anything else.
No matter how big your business grows, ActiveCampaign's enterprise offering sustains this growth and helps you take the next big step.
You also get a dedicated account rep to help you get the most out of every features and priority support so you don't have to worry about technical issues getting in your way.
We spent over five years trialling and comparing different CRM platforms and we're still confident in saying ActiveCampaign is hard to beat.
Check out our full review of ActiveCampaign for a more in-depth look at the platform.
At first glance, HubSpot seems like the ultimate CRM for small businesses. Not only is it free but it's also one of the best platforms of its kind – although there is a catch.
With HubSpot's free CRM, you only get the barebones CRM itself and none of the sales, marketing or automation features you need to bring your customer data to life. To get these, you have to pay for HubSpot's separate sales, marketing and other software products.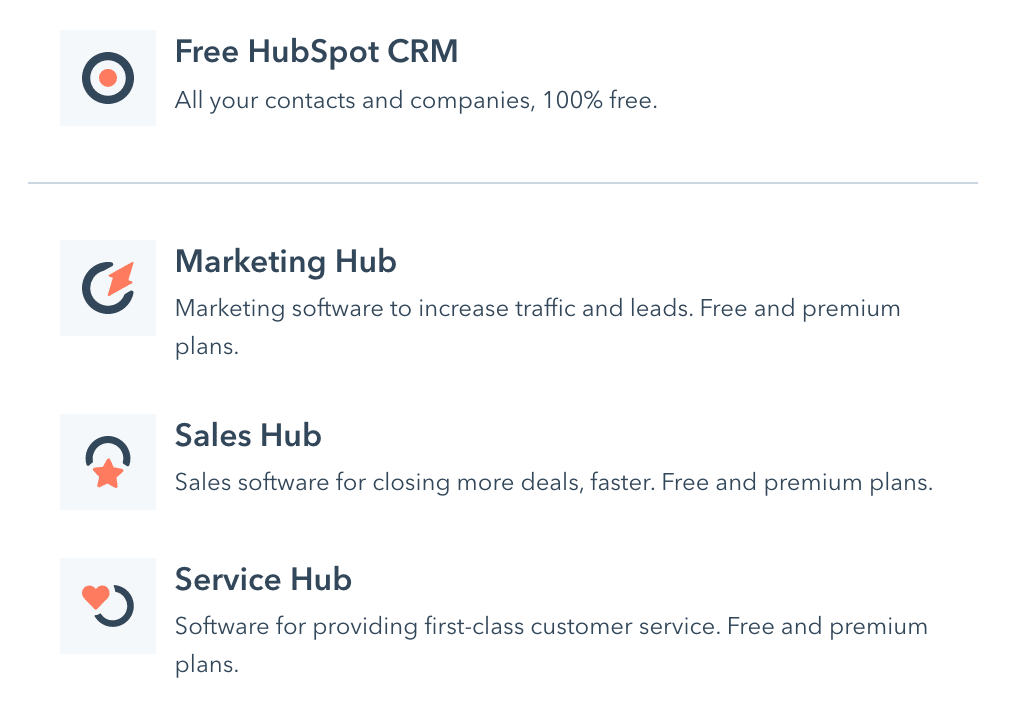 The quality of these products is undeniable but they're not exactly priced with smaller businesses in mind. For enterprise brands, though, HubSpot is a compelling option if you're willing to pay for the privilege.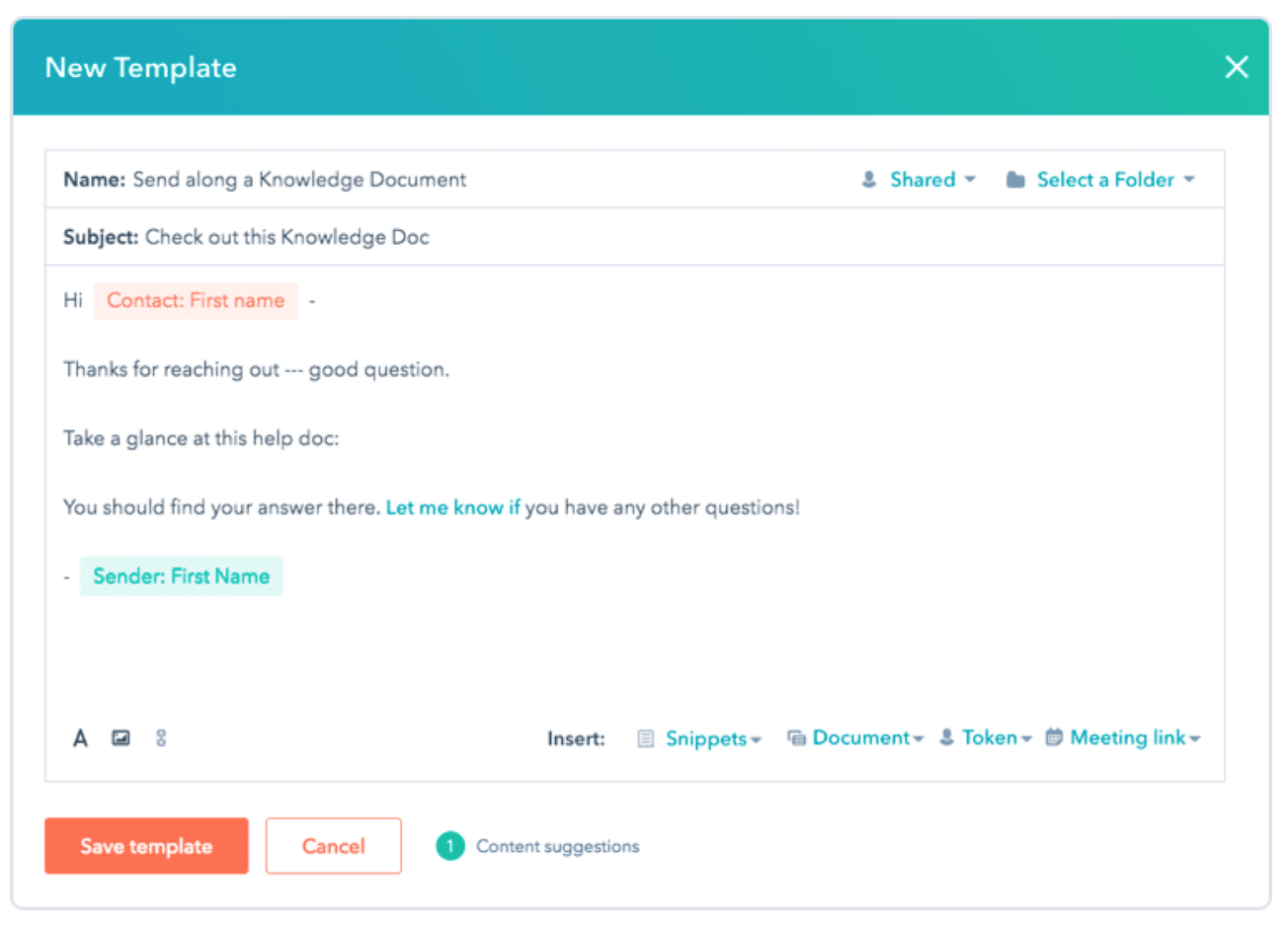 Enterprise versions of HubSpot's software are going to set you back tens of thousands every year but the company does allow you to pay for what you need and simply leave out the features/tools you don't.
The range of features and tools built into HubSpot's software is staggering, too, so this will reduce the total number of software tools you need to sign up for, but you're still looking at a sizeable investment.
The most impressive aspect of HubSpot is that, despite having so many features and tools included within its software products, they're all incredibly easy to use and navigate between. You'll rarely find anything to complain about in terms of usability and this is remarkable considering the capabilities on offer.
If you're willing to pay for top quality without compromising usability, HubSpot is a great option.
Much like HubSpot, Salesforce does provide options for smaller businesses but it's really only really suitable for larger and enterprise brands. Salesforce is all about power and comprehensive features and the company basically allows you to create a fully-customised system to suit your needs.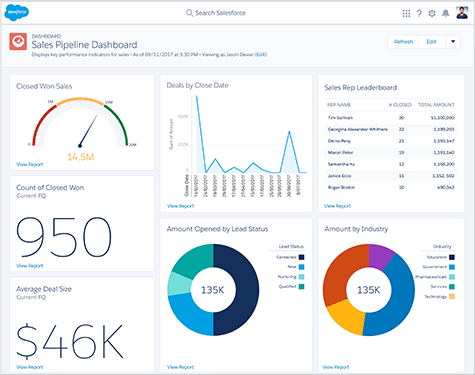 This is great if you have the budget and technical expertise on board to integrate a custom system but complexity this comes with (not to mention the cost) will be too much for most smaller businesses.
As a result, the learning curve with Salesforce is steep and you're almost certainly going to have integration and technical problems along the way. That said, if you're willing to go through some initial pain, you will end up with a comprehensive system that meets your needs at every level.
If you find less flexible CRM platforms can't meet your specific needs, Salesforce might provide the customised platform you're looking for – even if you have to pay and work more for it.
Oracle is another complex, powerful system that rivals Salesforce in terms of pricing, learning curves and a setup process that's going to take time. Once again, the benefit is you end up with a fully-customised platform designed to meet your specific needs.
The key difference with Oracle is that the company has been heavily invested in artificial intelligence whereas Salesforce and many other providers are only now venturing into this technology – if at all.
That said, Salesforce's AI platform Einstein is no slouch.
Oracle CRM On Demand brings industry-leading predictive analytics, forecasting and algorithmic data management to a truly enterprise CRM. So if these are key selling points for you, Oracle is capable of delivering more accurate predictions and robust calculations than most of its rivals.
Microsoft has really upped its game in the AI arena in recent years, too, and this gives it an advantage in one of the most lucrative areas of CRM innovation right now.
One standout feature of Microsoft Dynamic 365 is its data governance tools, which you can use to clean your contact records and remove duplicate entries. This can be especially important for enterprise brands with multiple data collection points – especially if you're feeding this data into AI algorithms.
Perhaps the most important feature to talk about with Microsoft Dynamics 365, though, is the fact you have the option to purchase software licenses and store your data at on-premise servers at your business location.
Microsoft also offers cloud-based and hybrid options but it's one of few that provides on-premise options for enterprise brands that want to keep their data on-site.
Creatio (formerly bpm'online) provides a comprehensive, flexible CRM platform for enterprise brands. It adopts a similar structure to HubSpot, offering three separate products for marketing, sales and customer service.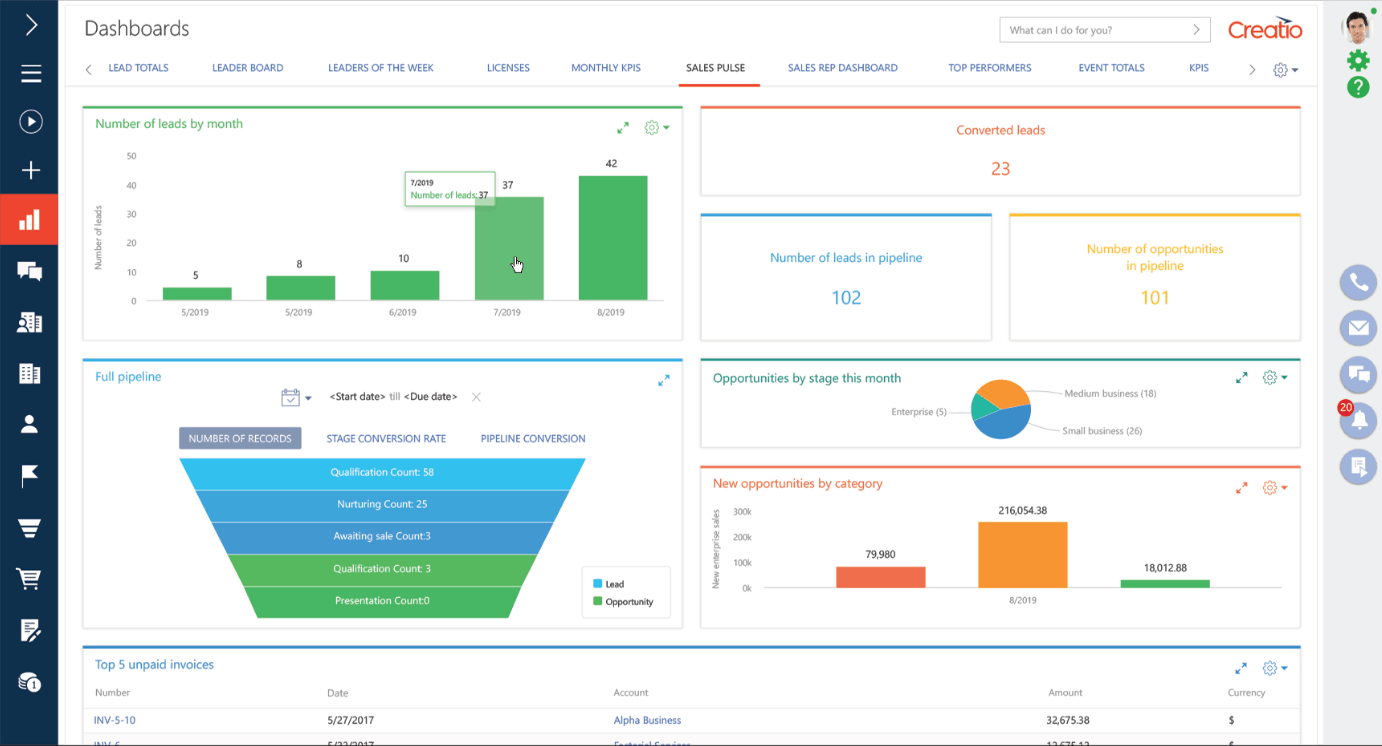 What sets creation apart is that you can customise your plan with complete freedom, based on the number of active contacts you want, number of users, number of emails you need to send to each contact per month, the type of technical support you require and a range of other variables.
You can even select how long a contract to sign and your fee per year drastically reduces, the longer you sign up for.
Flexibility is Creatio's biggest strength and the quality of its tools/features is high across the board although analytics and reporting isn't quite as extensive as some of the other enterprise options we've looked at.
Best CRMs for smaller businesses
At the opposite end of the scale, small businesses have a much larger set of CRM platforms to choose from. In fact, most providers aim or claim to cater for smaller businesses but many of them simply throw a low price tag on heavily restricted plans that are too limiting for any serious business, irrespective of price.
Here are some providers who get it right for smaller businesses.
Insightly's CRM is a great option for smaller businesses with genuinely affordable prices and sensible feature limitations on each of its plans. The company offers a free version of its CRM for up to two users, which is ideal for the smallest of businesses.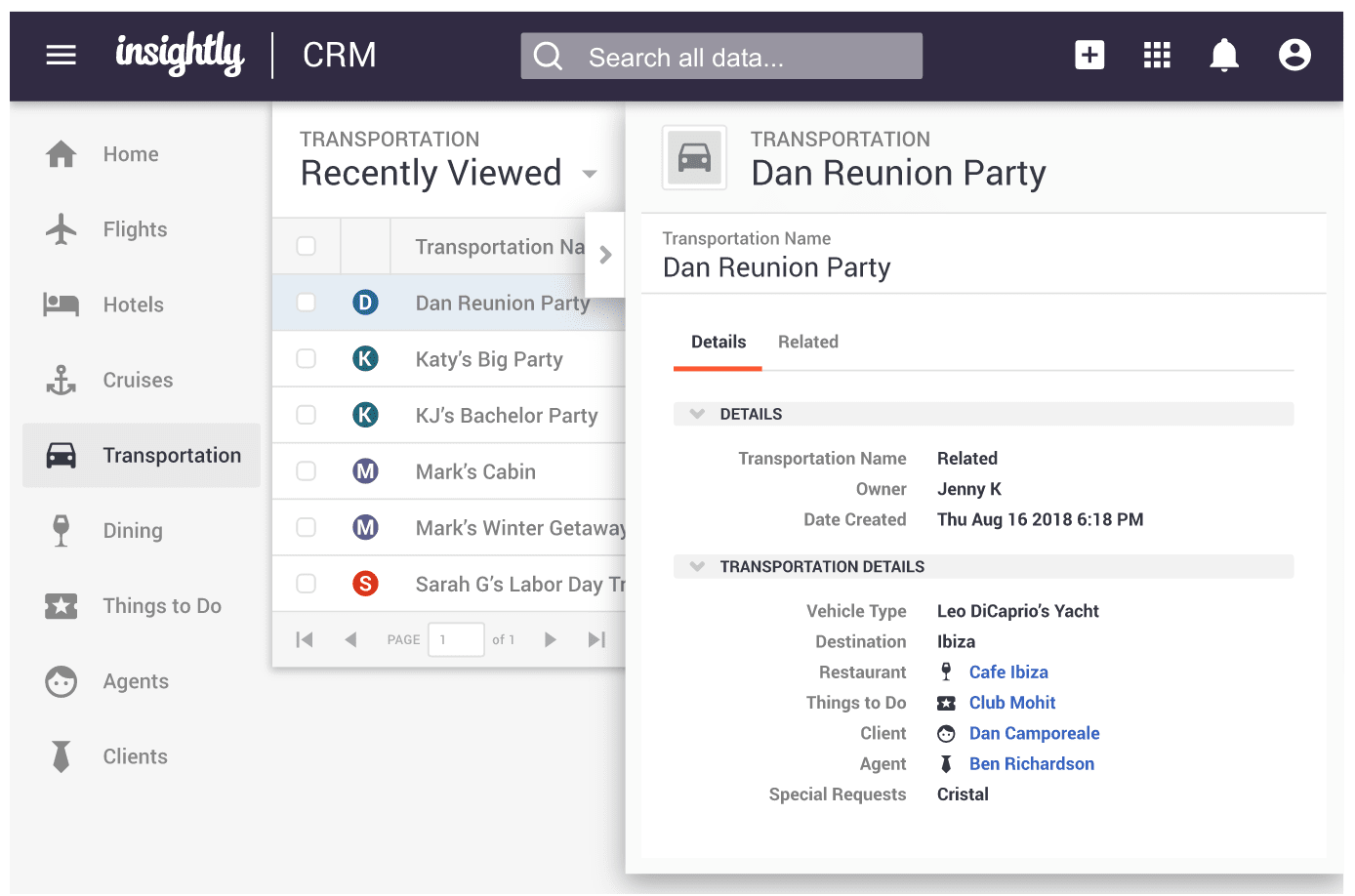 Sure, features are limited on the free version and it's only good for 2,500 contacts but it's still an impressive offering for a free CRM.
Pricing for the paid versions of Insightly's CRM is very reasonable, too, and they scale proportionately for the features and limitations on each plan.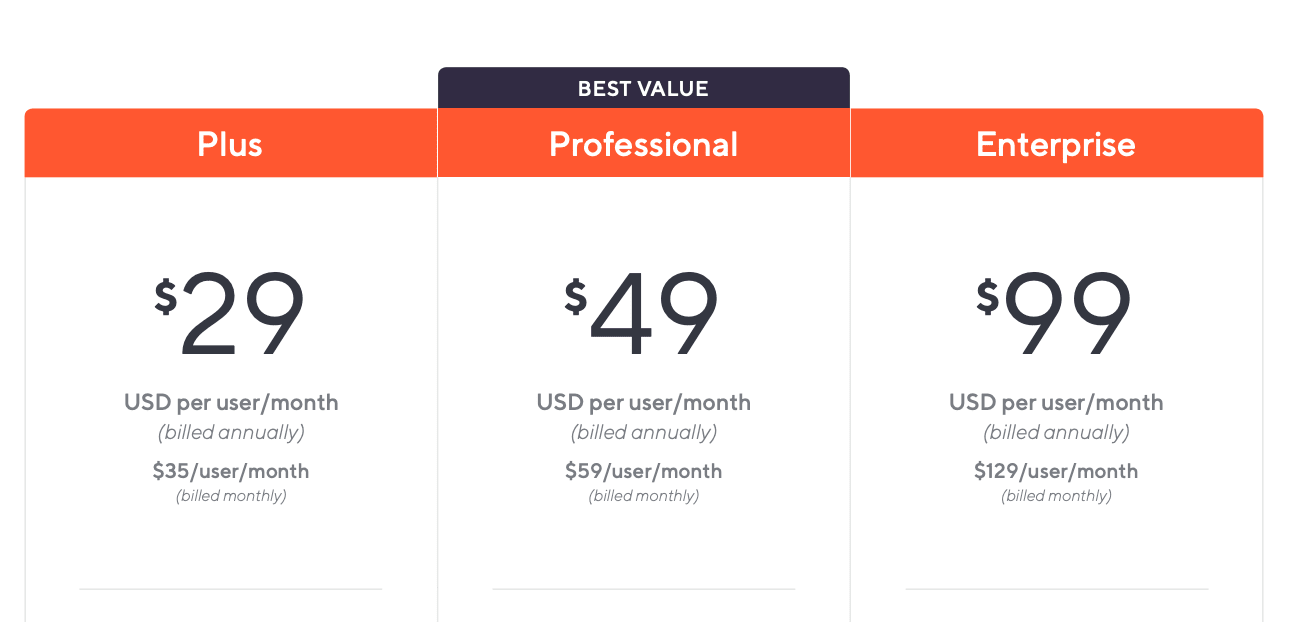 For $29 per user/month, you can have up to 100,000 contacts and send 2,500 emails per day and features aren't all that limited on the Plus plan, either. Insightly makes sure you get a decent return for your monthly spend although you will have to pay for the $49 Professional plan or higher to start getting serious automation features.
Copper (formerly ProsperWorks CRM) is an affordable, easy-to-use CRM that integrates with Google's G Suite range of apps. This means you will need a Google account to sign up but this platform is designed for people who are already using Gmail, Google Calendar, Google Docs and the other G Suite toolset.
If that sounds like you, Copper brings the CRM magic to your favourite apps and there's basically no learning curve as a result. It feels more like adding a CRM plugin to G Suite, if you imagine this is a WordPress kind of scenario.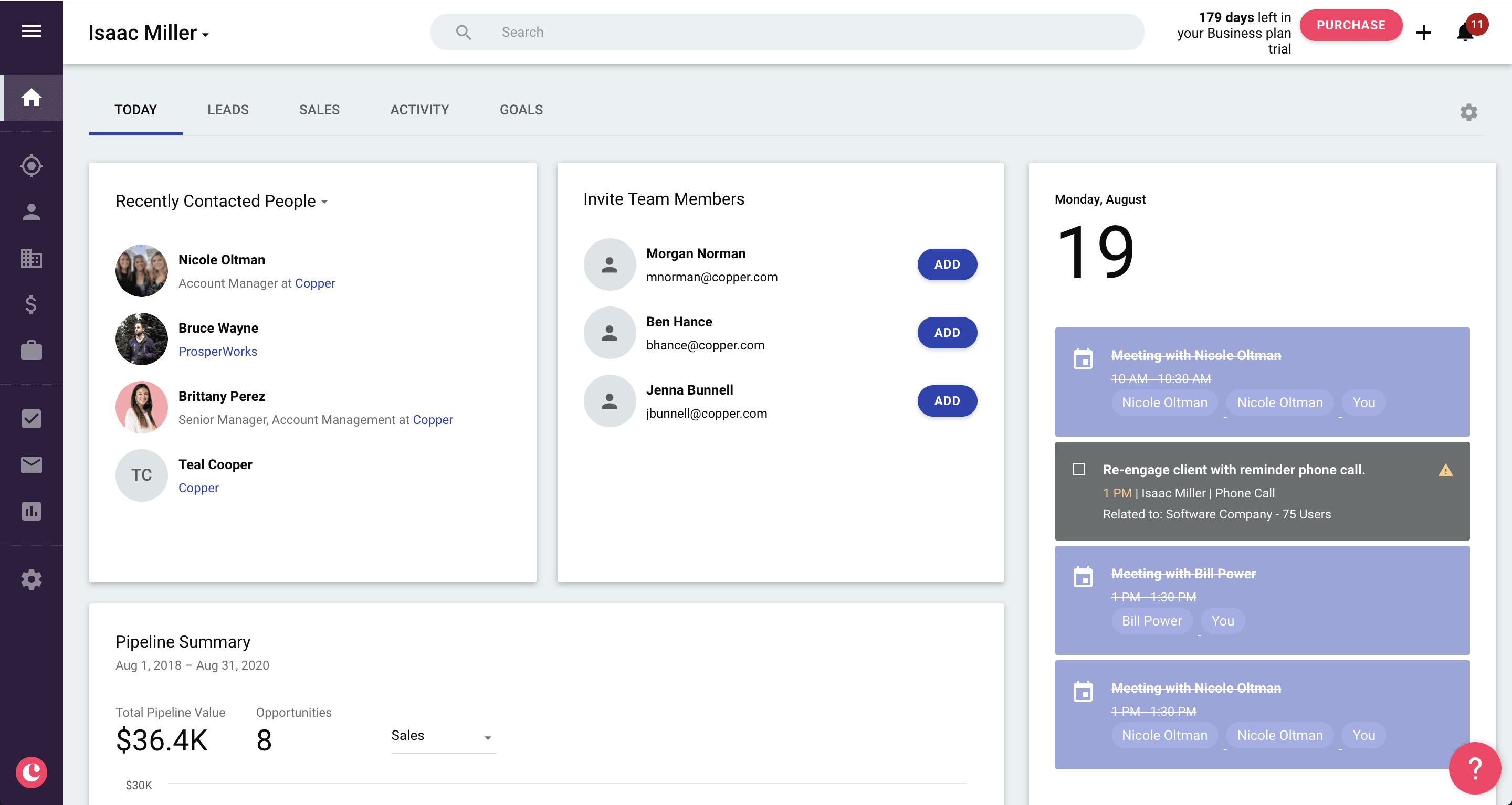 Pricing starts at $19 per month for up to three users and this covers up to 30,000 records, five custom fields and 2GB of storage space – perhaps not as generous as Insightly but a much cheaper entry price and seamless integration into G Suite.
It really comes down to how much you value that G Suite integration.
Pipedrive is a really compelling CRM choice for smaller businesses. Plans start at $15 per month, per user, but you're not paying based on the number of contact records you can have. All od Pipedrive plans cover you for unlimited records and choosing the right plan all comes down to which features you need.

This makes Pipedrive one of the cheapest options on the market for smaller businesses if your needs are modest in terms of features. In fact, even Pipedrive's more expensive plans are limited when it comes to features, if you compare them to providers targeting larger businesses.
And this is fine because Pipedrive still offers a lot at each price point and it's great to have this options available.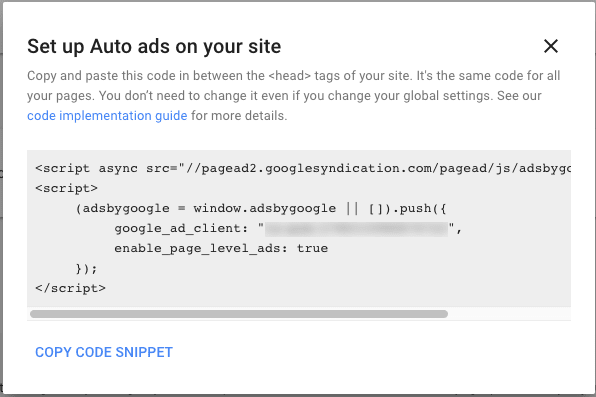 Another big strength of Pipedrive is how easy it is to use its platform – and this goes for each plan, even as the list of features increases. If you're looking for an affordable, relatively simple CRM platform for smaller businesses, Pipedrive is definitely one to look at.
Just keep in mind that you'll want to check the feature list and consider whether certain limitations – such as only being able to send bulk email campaigns to a maximum of 1,000 recipients – will stunt your business' growth in the near future.
Nutshell has developed a CRM platform with entrepreneurs and small businesses in mind. The company offers two affordable plans and, like Pipedrive, both offer unlimited contact records and storage space so you're never forced to pay more as your business grows.
The Starter plan will cost you $19 per month, per user, and this gives you access to most features, too. The biggest omission on the Starter plan is that you don't get any automation features and there are a few other things missing, such as call tracking and certain reports.
The Pro plan unlocks all of these features for $35 per month, per user, and this gets you a capable CRM platform with some decent automation.
Nutshell doesn't compete with the advanced automation and email marketing capabilities of platforms like ActiveCampaign but the key selling point here is that you're not limited to contact restrictions. So, if you're more interested in customer/lead volume and less concerned about features and lead quality, Nutshell remains an affordable choice.
Like most CRM providers, Capsule takes the more traditional approach of pricing its plans based on the number of contacts you have, the amount of storage space you're using and other limits.
That said, the company still offers plans that are reasonably priced and carefully structured for smaller businesses.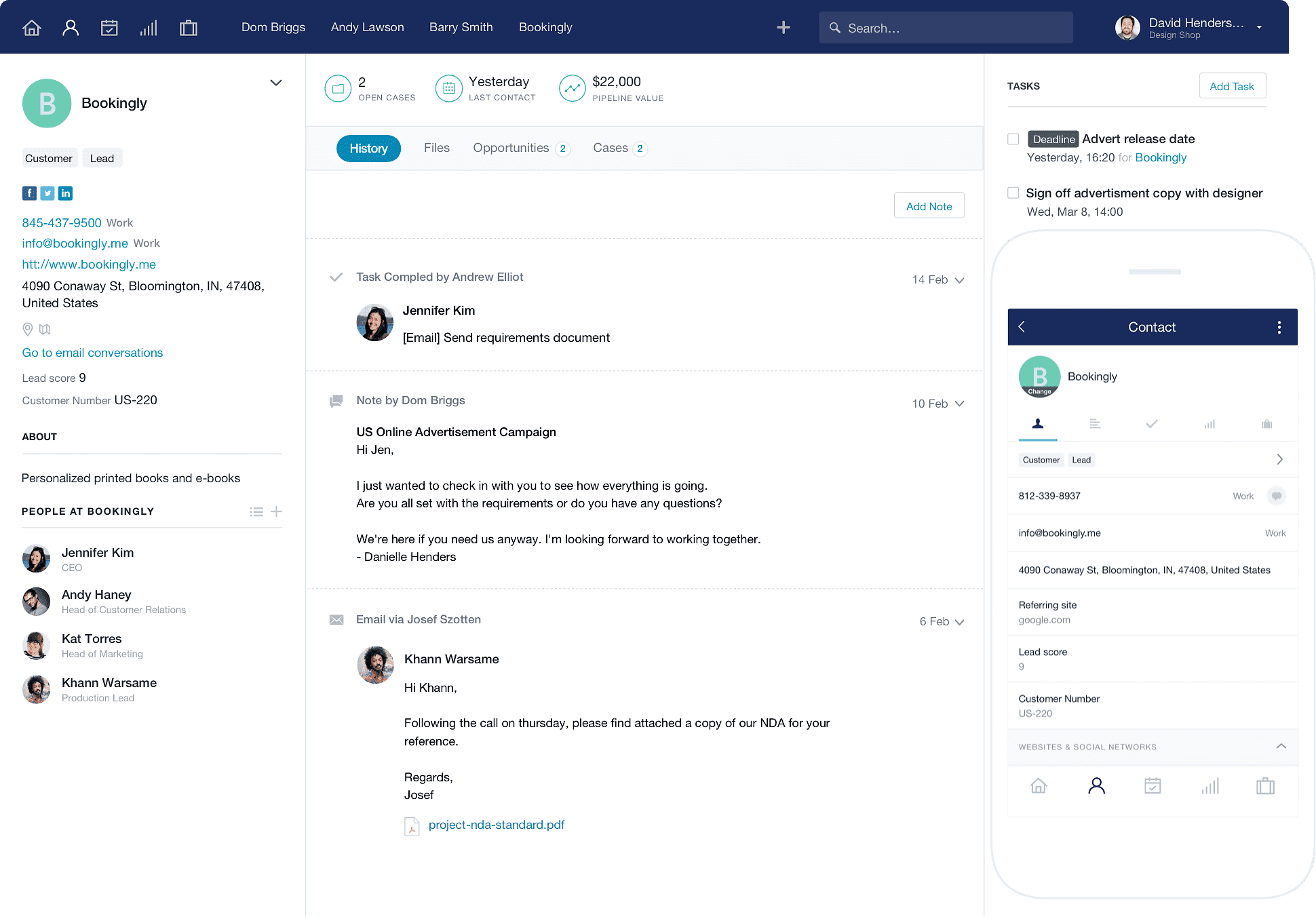 First up, Capsule provides a free CRM with basic features for up to two users and 250 contacts. Most businesses will quickly outgrow the free version but it's great to have this as an option, especially if you're new to CRMs and want to get a feel for a platform like this.
Paid versions start at $12 per month, per user, for up to 50,000 contacts and 10GB storage space. The Teams plan costs $24 per month, per user, and this covers 100,000 contacts and 20GB of storage space while also giving you access to advanced sales reporting, user roles and restrictions, team and individual record assignment and some other features.
You can try either plan for free for 30 days with no credit card required.
Capsule offers up some decent integration with Google Data Studio, G Suite, Quickbooks, Mailchimp and dozens of other business tools. You don't get any built-in automation or email marketing features from Capsule, though, so make sure you factor this into the price comparison if you need to get these features from elsewhere.
Earlier, we looked at Copper as the CRM that integrates with G Suite apps. Well, now we've got Streak, the CRM that integrates directly with Gmail to turn your inbox into a customer management tool.
If you've never used a CRM platform before and you just want a simple system for managing customers, leads and deals, then Streak is definitely worth taking a look at.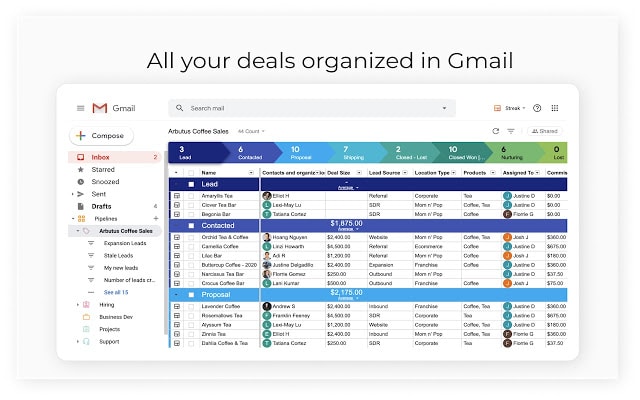 You can start out by trying the free version, which gives you access to basic CRM features, pipeline management, bulk email, integrations and an impressive set of features for a free system. Paid versions start at $15 per month, per user, but you don't get the most advanced CRM features until you sign up to the Pro version at $49 per month, per user.
At this price point, you also have unlimited data, user permissions, data validation, improved support and additional reporting. Once you start paying this kind of money, though, Streak's lack of automation and email marketing features start to make the platform look a little pricey.
Best CRMs for B2B
Historically, CRM providers have generally focused on building platforms for B2B brands but now there's a greater emphasis on retail, e-commerce and other types of B2C businesses.
So, in this section, we're focusing on the best CRMs for B2B brands and we'll get to the other business types later on.
ActiveCampaign was clearly built with B2B businesses in mind and although the company also offers plans for e-commerce, education and other niches, its comprehensive features are there to solve the problems of scaling a B2B enterprise.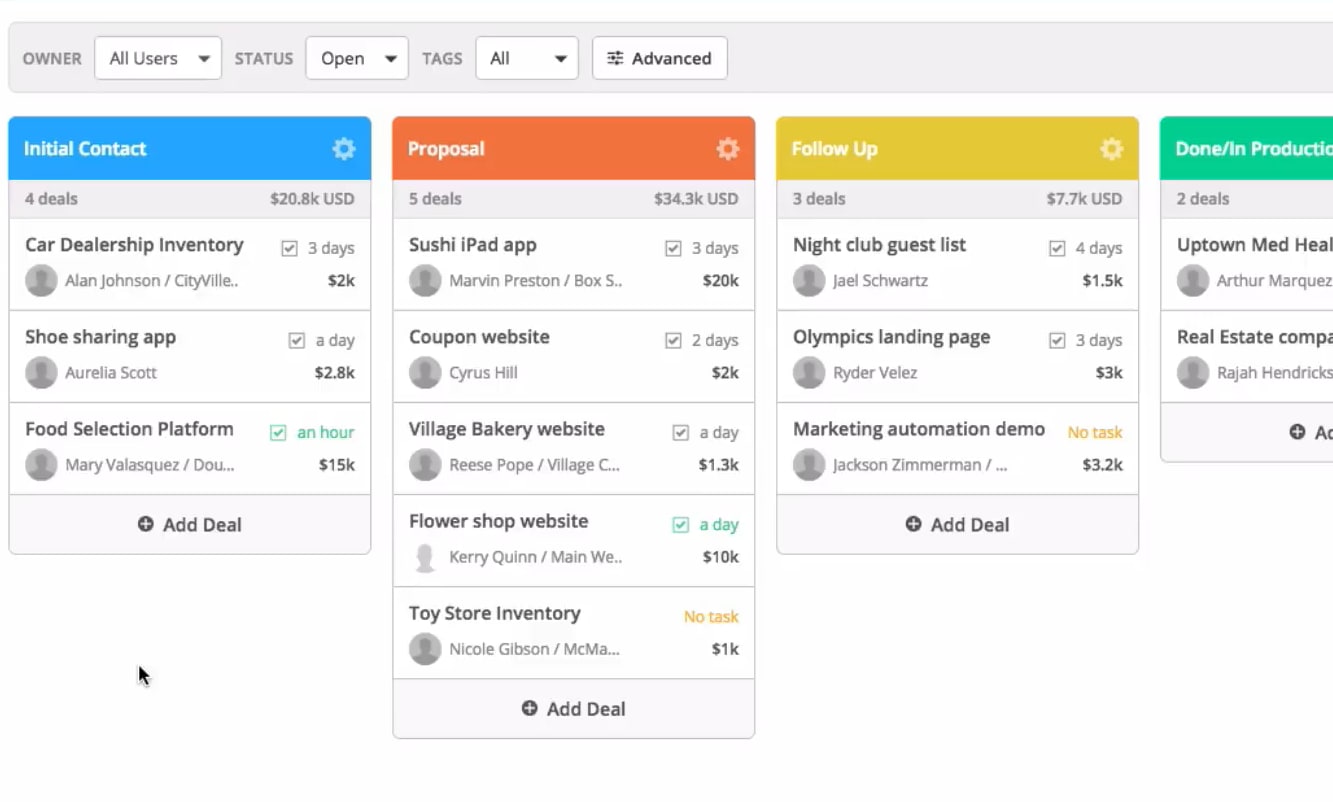 Few providers can compete with ActiveCampaign's comprehensive combination of CRM, email marketing and marketing automation features. Advanced site tracking combines with attribution, lead scoring and segmentation so you can target prospects based on their actions and changing interests – all using robust data, without any guesswork.
This results in a much higher quality of data in your CRM.
Better data allows you to deliver more relevant messages that inspire purchase decisions. With ActiveCampaign's automation features, these messages are delivered with pinpoint accuracy, as users take action, so your sales and marketing team is never bogged down with manual responses.
Combine this with ActiveCampaign's advanced email marketing tools and you've got a complete sales system that's almost fully automated. Instead of paying for dozens of different tools to achieve this, ActiveCampaign aims to provide the core essentials every B2B brand needs to automate growth and its pricing blows most of its competitors out of the water, too.
Zendesk might be better known for its customer service and support software but the company also offers a capable CRM platform for B2B brands.
In some ways, Zendesk Sell is a relatively simple CRM but it's one of the easiest and most pleasing to use in terms of managing deals and sales processes.
Simplicity isn't such a bad thing in this case.
Zendesk's Enterprise and Elite plans bring more advanced features to the table, including task automation, product catalogues, multiple pipelines and advanced integrations.
You can also integrate with platforms like HubSpot and Mailchimp to expand functionality but your monthly spend is going to increase quite rapidly and the more expensive Zendesk Sell plans are a little too restricted in term of features to feel like a great deal – at least compared to alternatives like ActiveCampaign.
That said, there are no limits on the number of contacts you can have, which makes the more affordable Team and Professional plans a lot more attractive, especially if usability is a priority for you.
SugarCRM doesn't offer any entry-level plans for micro and very small businesses. In fact, most of its plans require you to have at least ten user accounts so we're definitely talking about software designed for sales teams.
Its Sugar Professional plan, which is an on-premise CRM system for "fast-growing small businesses" starts from $52 per month, per user, and you need to have a minimum of ten users to qualify – so you're looking at a minimum of $520 per month as an entry price.
That might sound a little steep when you crunch the numbers but it's not actually quite competitive if you have a sales team of ten or more people.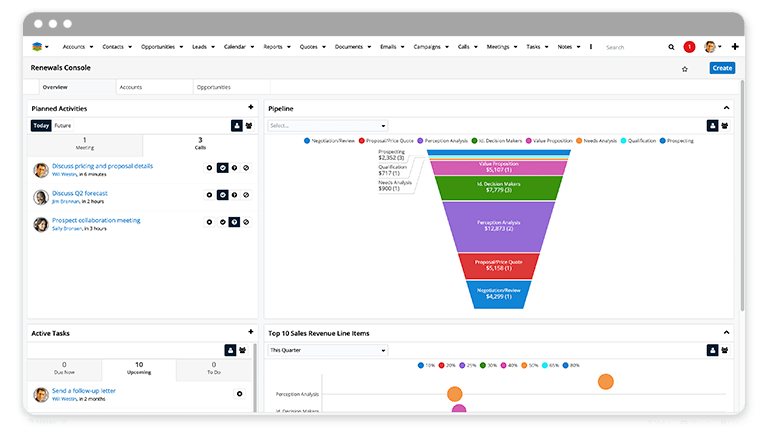 SugarCRM is a powerful system that's highly customisable and the company also offers extensive products for marketing and sales automations, as well as customer service, revenue analytics and business intelligence.
This means you can pretty much get everything you need from SugarCRM – whatever your requirements may be – and enjoy the benefit of mostly working within a single, integrated system.
SugarCRM works out as being a little more expensive than some of its competitors but you're paying for the privilege of having a single, flexible and powerful platform. In many ways, it's a similar setup to what you get from HubSpot. Then again, HubSpot is more expensive still but it does offer a much better experience in terms of usability.
SugarCRM certainly isn't the prettiest piece of software and it probably won't win any awards for usability but it's far more intuitive than its appearance might suggest. Clearly, Sugar prioritises features and power over visual design and that's probably the right call to make if you're going to compromise anything.
The experience feels a lot like using Google Analytics and previous versions of Google Ads. In terms of features, SugarCRM won't let you down but keep in mind that it will take some time to get your customised system up and running.
In 2019, Infusionsoft rebranded as Keap and the company decided to reserve the name Infusionsoft for its CRM platform. So, now Infusionsoft is a CRM platform provided by Keap and we're all keen to move on from one of the most confusing rebrands in CRM history.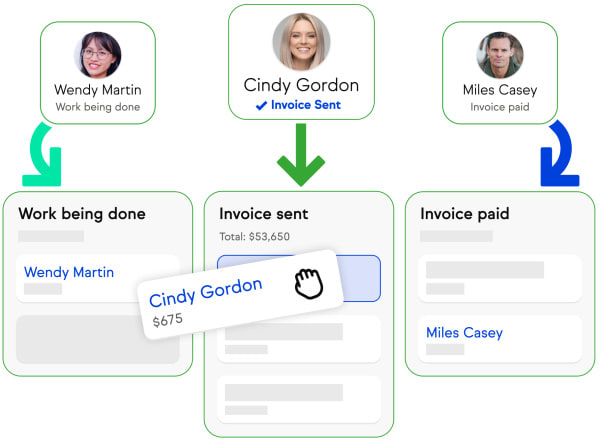 In Keap's defence, the company's CRM platform is one of its best products and I can understand why it wanted to keep that brand name alive – even if the delivery was clunky at best.
In 2020, Infusionsoft is Keap's most powerful CRM platform for B2B businesses and it packs extensive features for sales and marketing teams. It's also one of the most expensive options on the market and the learning curve is steep but this remains a popular choice for large B2B brands.
Best CRMs for B2C
As mentioned earlier, we've seen a massive expansion of CRM's designed for B2C businesses in recent years and this is great for consumer-driven brands. Instead of trying to adapt software designed for a different type of businesses, there are plenty of options on the market built specifically B2C sales and marketing.
Here's our pick of the best.
Freshsales is a CRM platform developed by Freshworks, which offers a range of software products for modern businesses – from project management and call centre software to customer support and conversion optimisation.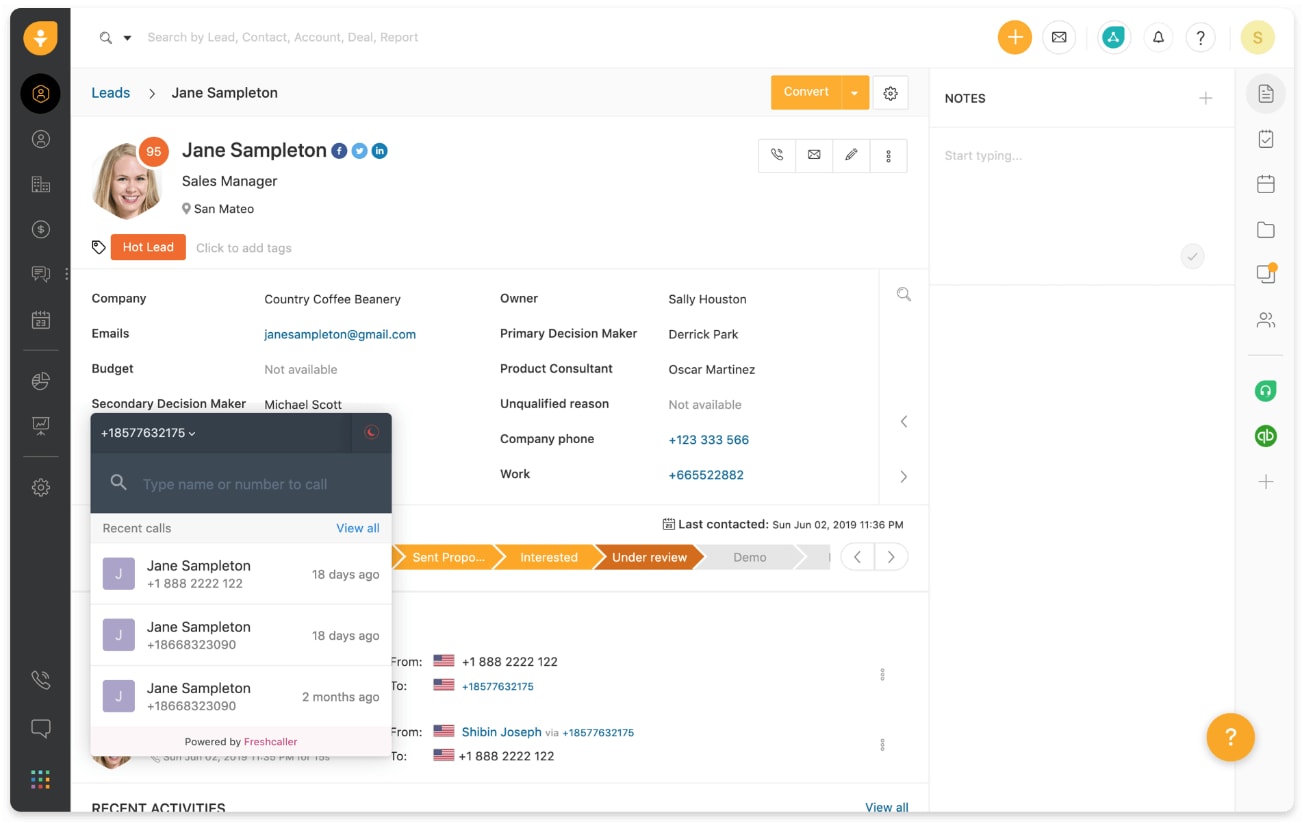 Freshsales offers a powerful mix of AI-powered features to help you manage leads, contacts, deals, customers and the entire sales funnel – both online and offline. So this is a great choice for B2C businesses that operate in physical and digital settings.
Prices are very competitive and there's a free version with limited features for micro businesses. Every Freshsales plan comes with unlimited contact records so you'll never find yourself getting bumped up to a pricier plan as your contact lists grow.
Paid plans start from $15 per month, per user, and even the $25 per month Garden plan offers some robust features, including a decent amount of automation, for a very reasonable price. However, you'll have to pay a minimum of $40 per month, per user, to get some of the more advanced features like website tracking, custom fields and drip campaigns.
Much like Freshworks, Zoho offers an entire suite of business management tools and its CRM platform is probably the best of the bunch. Zoho CRM aims to strike the perfect balance between affordability and powerful features – and it largely succeeds in doing this.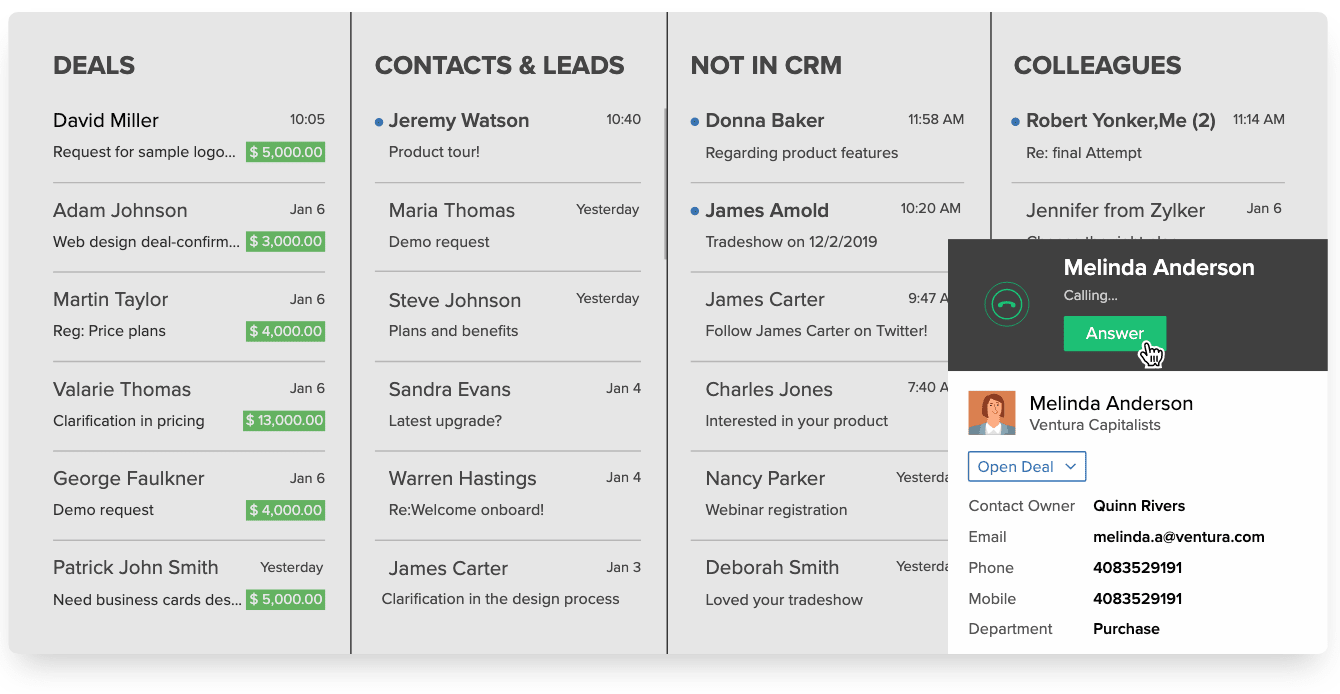 First of all, the free version of Zoho CRM has some compelling features and generous limits. You're covered for up to 5,000 records, 1 GB of free storage and up to three users with some basic automation and email marketing features available, which is pretty impressive for a free CRM.
Paid versions start at $15/month, per user, and the most expensive "Ultimate" plan maxes out at $40 per month, per user, with full access to Zoho's most advanced CRM features.
Zoho CRM doesn't quite rival the automation, email marketing and personalisation power of the enterprise CRMs we looked at in the first section, but it offers solid range of features at each price point.
Earlier, we looked at Infusionsoft as a CRM for B2B brands, which is the most expensive CRM plan offered by Keap. Somewhat confusingly, the company's cheaper CRM plans are called Keap Grow and Keap Pro and the key difference vs Infusionsoft is that you don't get so many tools for selling online, such as checkout pages and a shopping cart.

So, if your business only sells offline, then the more affordable Keap plans offer a powerful and flexible CRM solution – great for B2C businesses with a physical presence. If you're selling products online in any capacity, then you'll probably want to look at the Infusionsoft plan, which is a powerful option for multichannel selling, both online and offline.
Ontraport offers a comprehensive CRM solution that bundles automation, email marketing, landing pages, analytics, e-commerce and a full suite of business management tools into a single platform.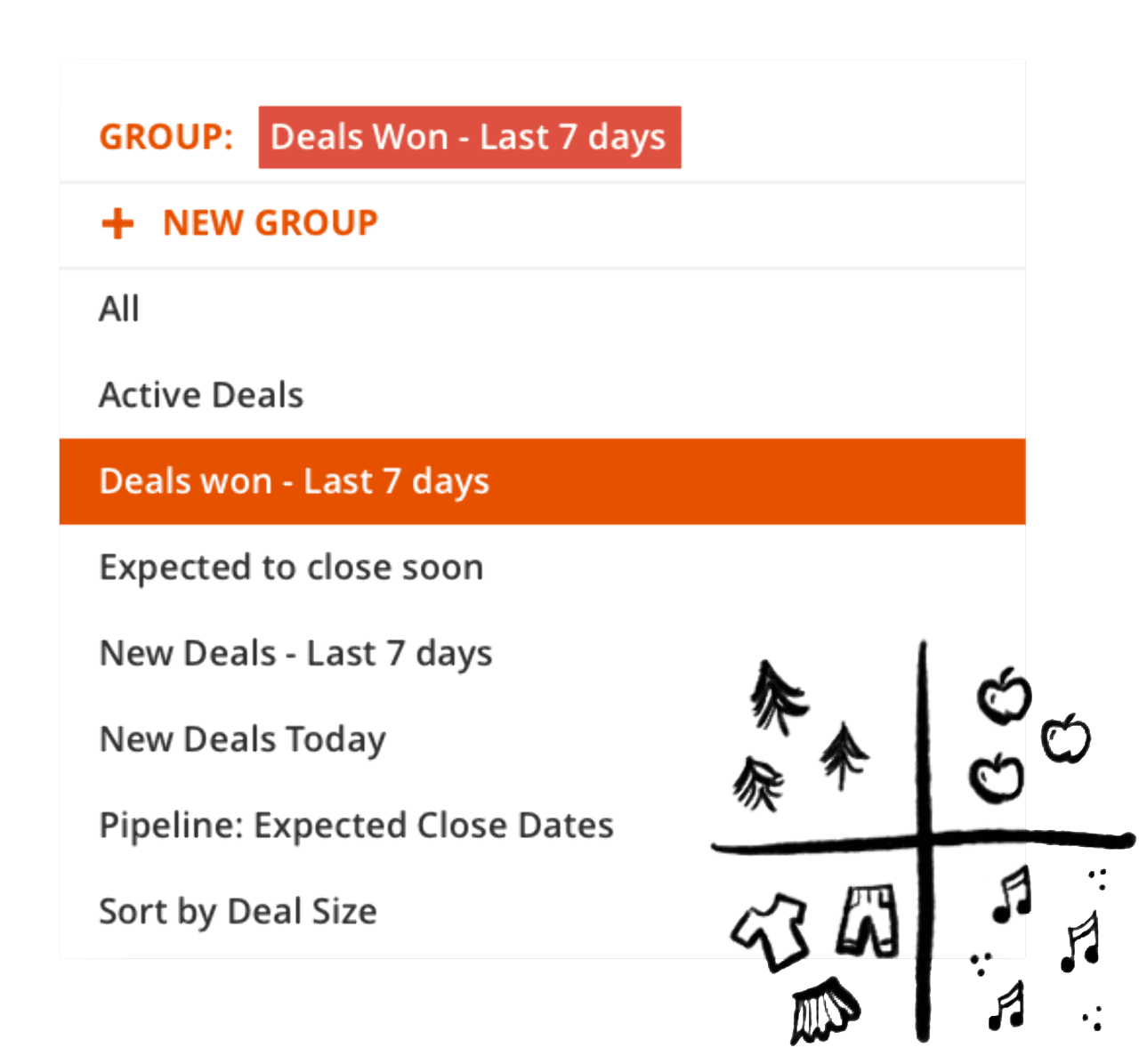 Be prepared to pay for all of that functionality crammed into a single software platform, though. At $79 per month, the Basic plan only covers you for 1,000 contacts and you'll be bumped up to a $297 minimum monthly fee once you go over 2,500 contacts.
Even the $497 Enterprise starting price only covers you for around 20,000 contacts but keep in mind that you're paying for some serious features at this point. If you're comfortable with those contact limits, Ontraport will give you some of the best CRM and business management tools on the market for B2C brands, even if they're not the most budget-friendly.
Apptivo's CRM is popular with B2C brands in the retail, hospitality and travel sectors. It offers affordable plans with very little feature restrictions, which means you get a lot for your money on every plan.
Even the free version of Apptivo's CRM offers an impressive set of features for up to three users.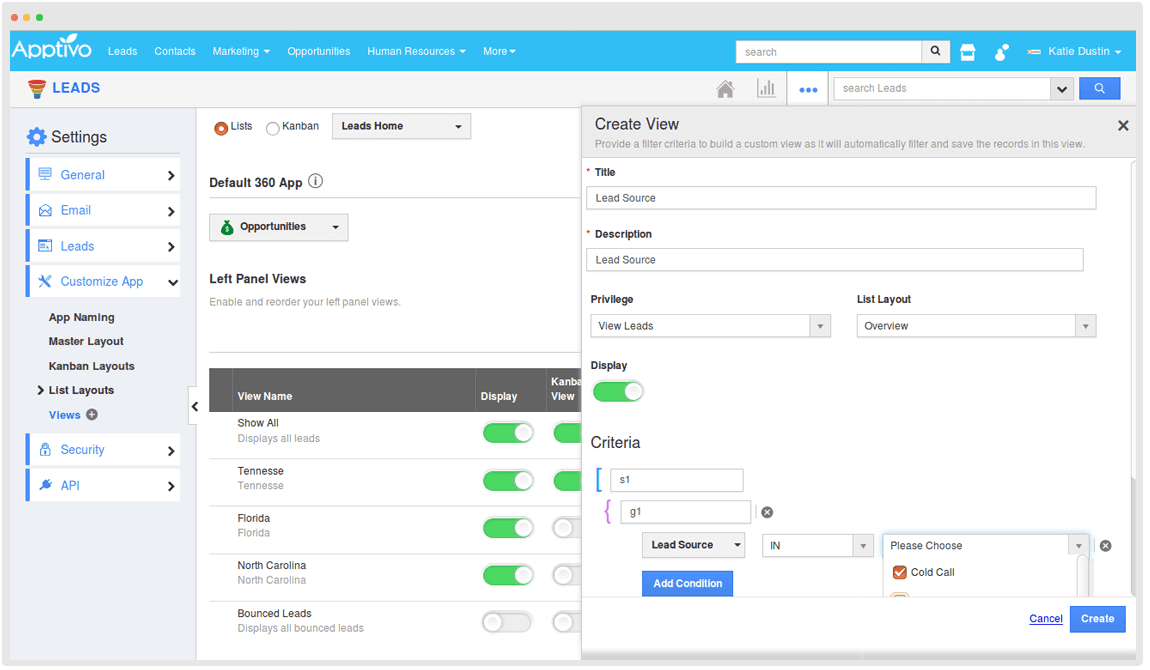 Although the visual design of Apptivo's software could do with an update, this CRM delivers where it matters most: features. Paid plans start at just $10 per month, per user, and minimal feature restrictions mean you never feel pressured into upgrading.
Apptivo has an excellent list of integrations with platforms including PayPal, Stripe, G Suite, Microsoft 365, Dropbox, Slack and more – a great combination for B2C businesses selling online and in physical locations.
Despite the dated design, Apptivo's CRM performs well in terms of usability thanks to its intuitive interface. The only slight hiccup on this front is that it can feel a little sluggish at times but it's easy to forgive Apptivo for getting so much right.
Don't let the low asking prices and bland design fool you; this is a quality CRM.
Best CRMs for startups
For startups, it's imperative that you find software that's within budget and caters for your early needs while also offering features and pricing that scale relative to the growth of your venture.
With a CRM, you have to pay particular attention to the pricing of plans, how prices increase and which features are available on each plan that are going to drive growth and build your startup to a point where the more expensive plans are both reasonably-priced and powerful enough to sustain that growth.
Pipedrive encapsulates everything mentioned in the summary above with its CRM platform. Head to the pricing page and you'll see the company calls on you to "pick your growth plan" and this is precisely what startups need from a CRM.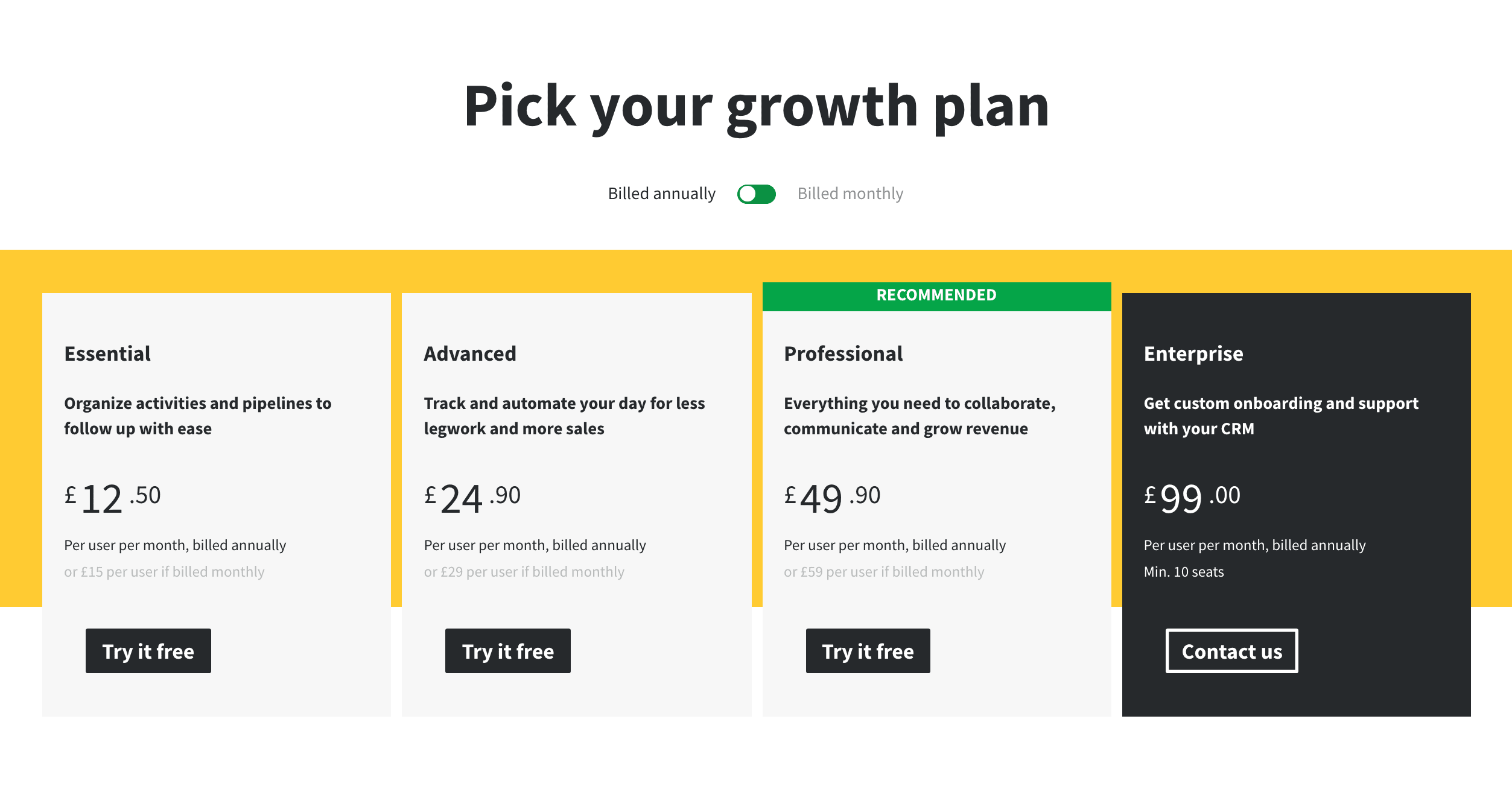 Prices start at around $15 per month, per user, and reasonably scale as your startup grows and you move onto more expensive plans. Low prices don't really mean much if you're not getting the features you need, though, but Pipedrive really delivers here.
Even on the Essentials plan, Pipedrive makes most of its automation features and tools that really drive growth available to you. Yes, some features are restricted to the more expensive plans but there's more than enough on the Essentials plan to provide an affordable option for Startups that will genuinely drive growth.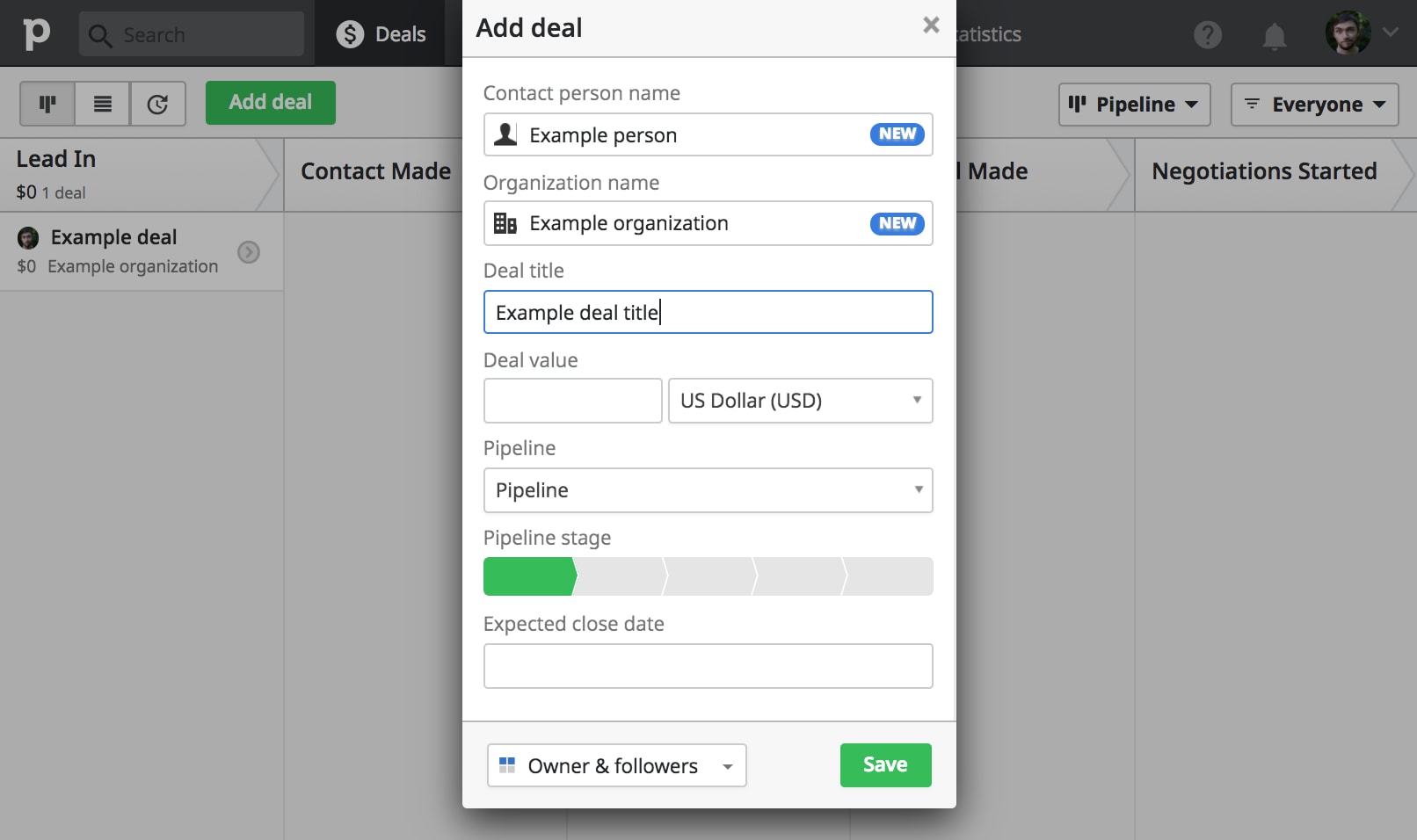 Pipedrive isn't the most attractive CRM on the market and some of the industry leaders like HubSpot deliver a more intuitive experience overall. But Pipedrive has found a strong balance between features and pricing with each plan helping startups to sustain growth and take that next step.
If your startup is bootstrapping, only just getting off the ground or has modest needs from a CRM, even Pipedrive may be a little out of budget and possibly heavier on features than you need.
Capsule is simpler, more affordable CRM platform that provides all of the basics and an excellent user experience.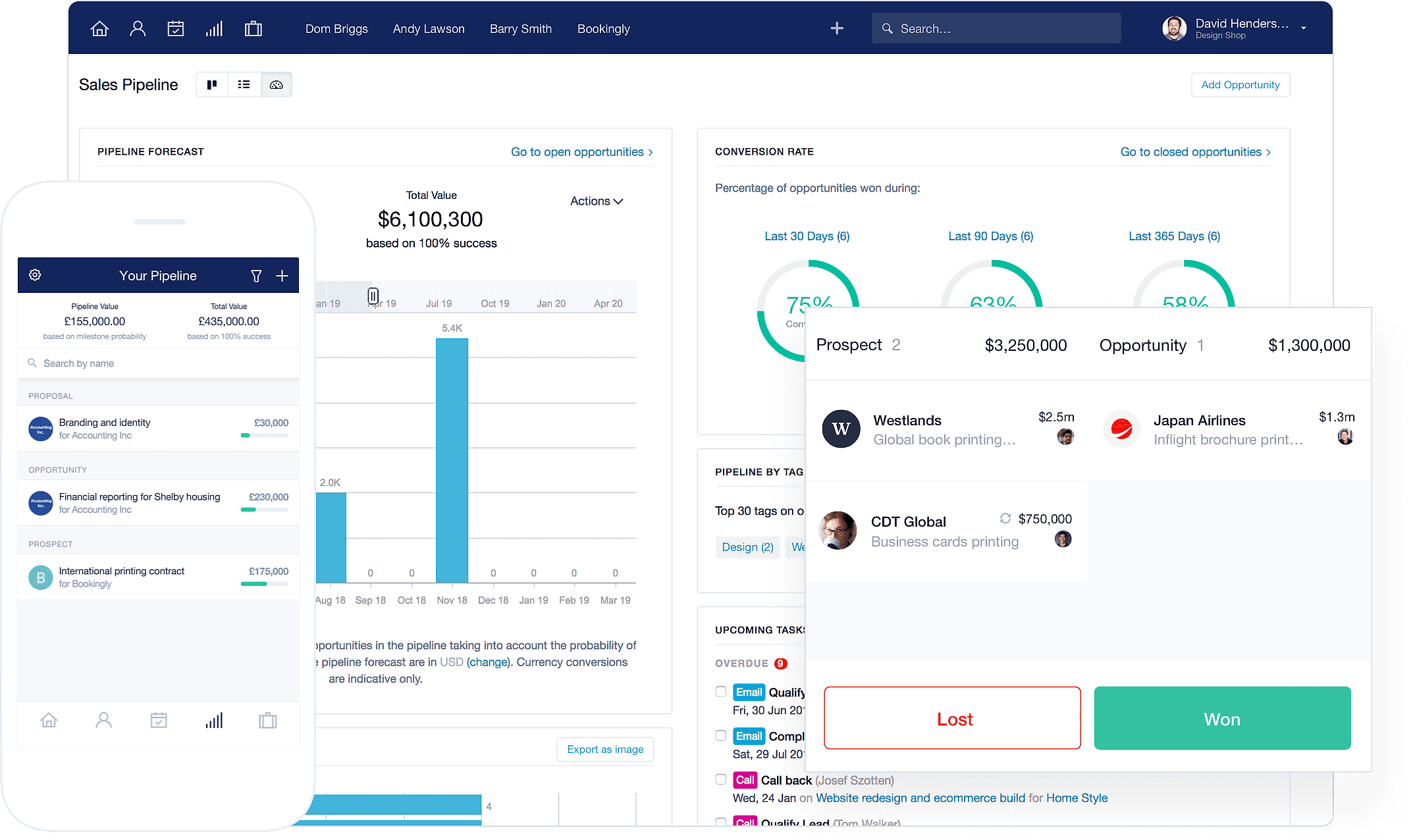 Capsule feels like an enterprise platform but it's definitely not priced like one and it doesn't offer the automation and email marketing features we would expect from one. This really is a CRM and nothing else but it's a very good CRM and wonderfully designed at every level, which delivers an experience that feels deceptively enterprise.
Capsule offers a free version for up to two users and 250 contacts for startups in their earliest days and there are two paid plans at around $15 and $30 per month, per user, which max out at 100,000 contacts.
Really Simple Systems also offers a free CRM for up to two users but you can have an unlimited number of contacts. Instead, you're limited to having 100 company records and 100MB storage space on the free plan.
In terms of features, the free version is pretty much the same as the cheaper paid plans, too, and it's only on the Professional and Enterprise plans where you start to unlock some of the more advanced reports, security and support features.
Paid plans start from around $12 per month, per user, and the Professional plan only increases your monthly spend to a reasonable $30 per month, per user.
Unlike Capsule, Really Simple Systems also offers paid add-ons for advanced marketing features and customer support, which brings lead management, email marketing, automation and a range of other advanced features to the table.
All of this adds up to a comprehensive offering that's reasonably priced and leaves a lot of room for growth. If you get to a point where you outgrow Really Simple Systems' platform, you'll be in a very good mood about switching provider.
Close is the most expensive CRM option we're looking at in this section but it also offers up some of the most advanced features. If the majority of your sales and marketing efforts are going to take place over the phone, then this is one CRM you definitely want to take a look at.
The system has global calling, SMS messaging, call forwarding and calling credit built in to every plan. On the Professional plan, you also get power dialling and the Business plan brings advanced features like call recording, predictive dialling, call transferring and plenty more.
The Professional plan will cost you $95 per month, per user, and you'll need to speak to Close's sales team for pricing on the Business plan but these are features you would have to pay good money to get from elsewhere anyway.
Best CRMs for SaaS
SaaS and subscription-based businesses rely on repeat custom to keep revenue coming in so the customer journey is crucial. This means you need a CRM that provides the tools to retain customers and keep them paying on a monthly basis – as well as manage new leads and attract new customers.
Agile CRM is a flexible platform that offers specific solutions for a range of business types, one of which is SaaS brands. This isn't just rhetoric, either. The platform offers a suite of features designed to keep subscribers using your software and paying monthly fees:
User-level tracking: See what your customers are doing in your app to spot user problems that could be preventing them from staying signed up.
Smart onboarding: Send automated onboarding emails based on user behaviour in our app.
In-app messaging: Send messages to users from within your app.
SaaS metrics: Specialist analytics and reporting for SaaS platforms and marketing strategies.
Billing integration: Built-in billing features.
There are a whole bunch of other features worth checking out and you can see an overview on the SaaS CRM Software page on the official Agile CRM website.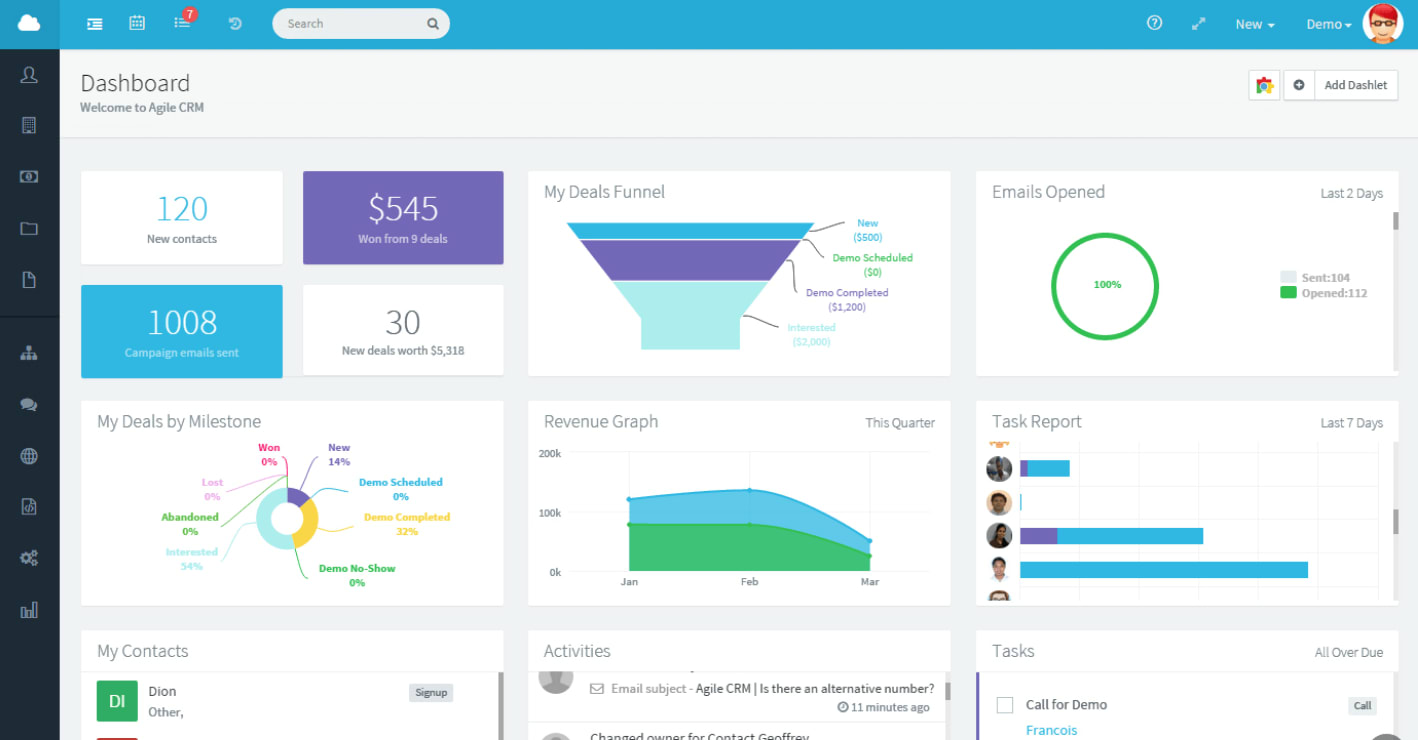 Agile CRM is great for SaaS startups and getting software businesses off the ground, too. Its free version is good for up to ten users and 1,000 contacts but, more importantly, a lot of features are still available, including most of the essential automation and other features that a new SaaS business needs.
Paid plans start from $8.99 per month, per user, and max out at $47.99 for unlimited contacts and features.
We looked at Pipedrive earlier as a CRM for smaller businesses but it also earns a place on our list of recommendations for SaaS businesses. Once again, it has a dedicated solution for subscription-based software which includes eight different types of recurring payment models and reporting to keep customers on board.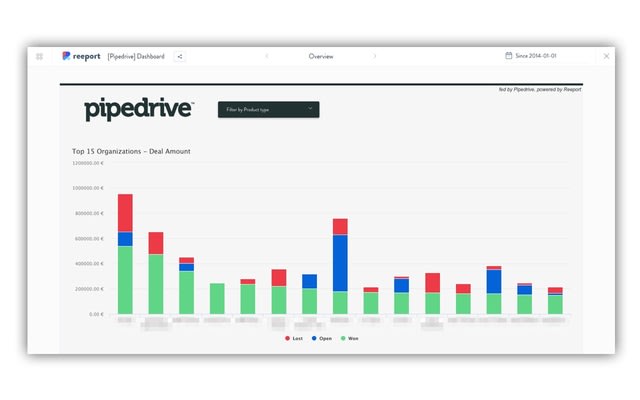 With Pipedrive's real-time reporting, you can keep track of recurring payments to spot any missed payments, as soon as they happen. You can also forecast monthly and annual recurring revenue to predict growth with greater accuracy and understand your best customers to nurture the most profitable relationships for your business.
Freshsales is one of the most flexible CRMs on the market so it shouldn't come as a major surprise to find out it offers a dedicated SaaS solution. You can track user behaviour in your app and create filters to segment email lists based on user actions to keep them engaged.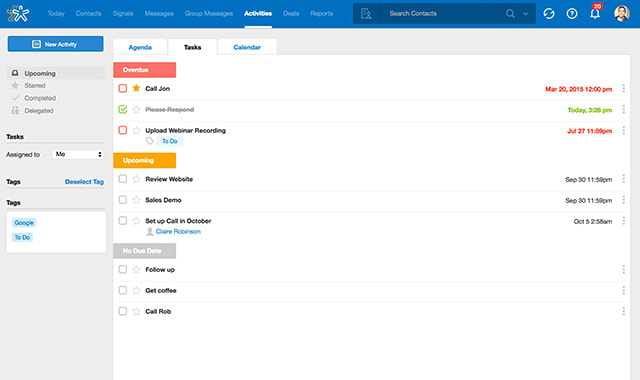 There are some features missing, such as recurring payments and invoices, but you can get these by integrating with QuickBooks and other third-party apps. Also, keep in mind that Freshworks – the company that provides Freshsales – has a range of other apps that you can use to bring added functionality.
ActiveCampaign offers some of the most advanced automation features for SaaS brands to drive growth. You can automate the onboarding process, track in-app activity, automate outreach based on user actions, send triggered notifications and create automated upselling campaigns to encourage customers to sign up to more expensive plans.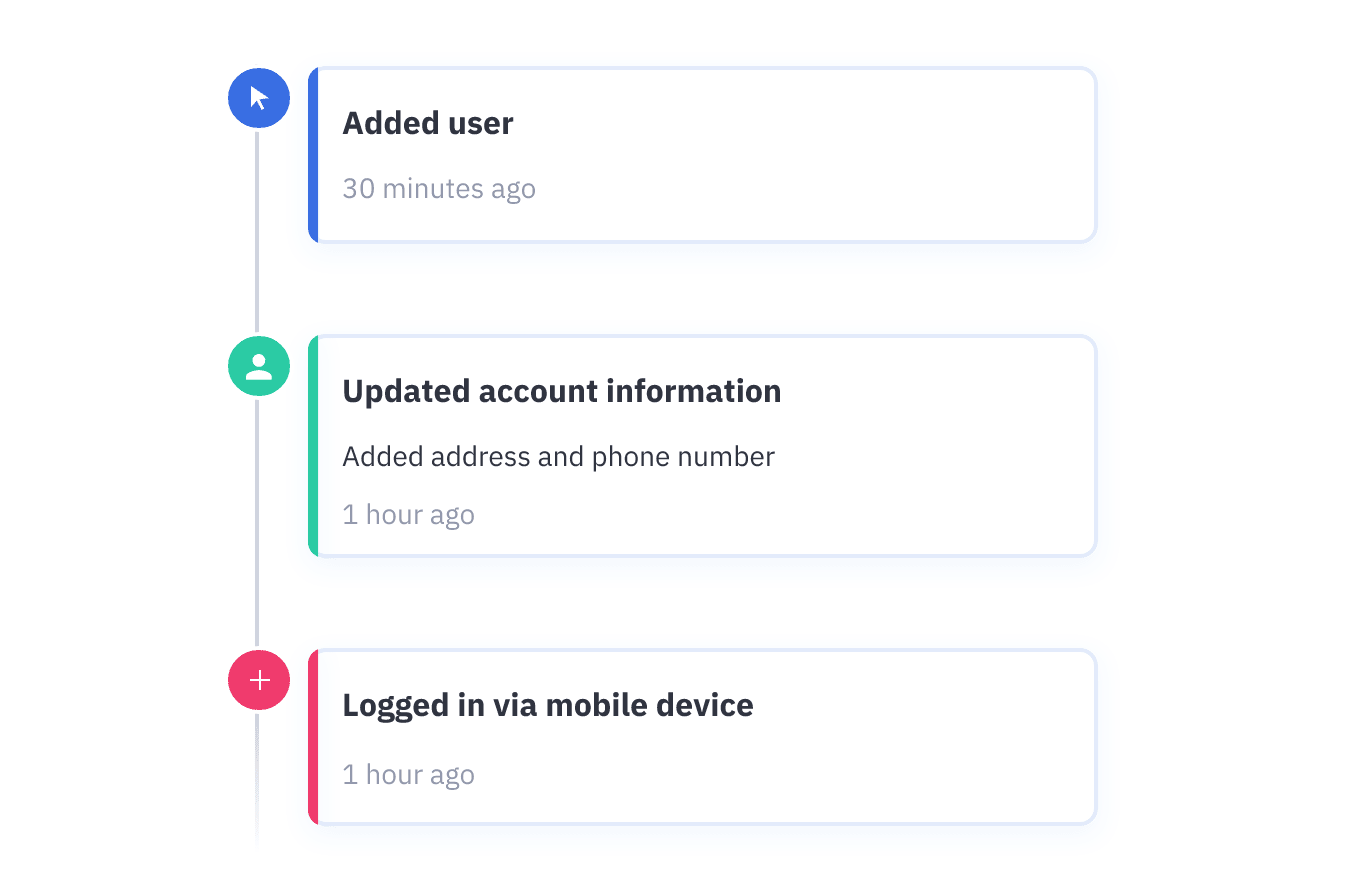 One of the most important features for SaaS brands is its customer health management. Using the same technology as lead scoring, you can assign customer health scores to users, based on their usage levels and actions, to see downward trends and react to lower engagement levels before they result in churns.
This is a huge feature for keeping customers on board and fixing issues before they hit your bottom line.
Best CRMs for e-commerce
e-commerce is another niche that has some very unique needs from a CRM platform and it took a while for software providers to deliver for retail brands. Now, we've even got some specialist CRMs designed specifically for e-commerce brands and a number of providers offering dedicated solutions for online stores.
Drip offers one of the most comprehensive CRM and marketing solutions on the market for e-commerce brands. Everything is designed for online retailers with specialist features and tools for maximising conversion rates, retention rates and online sales in general.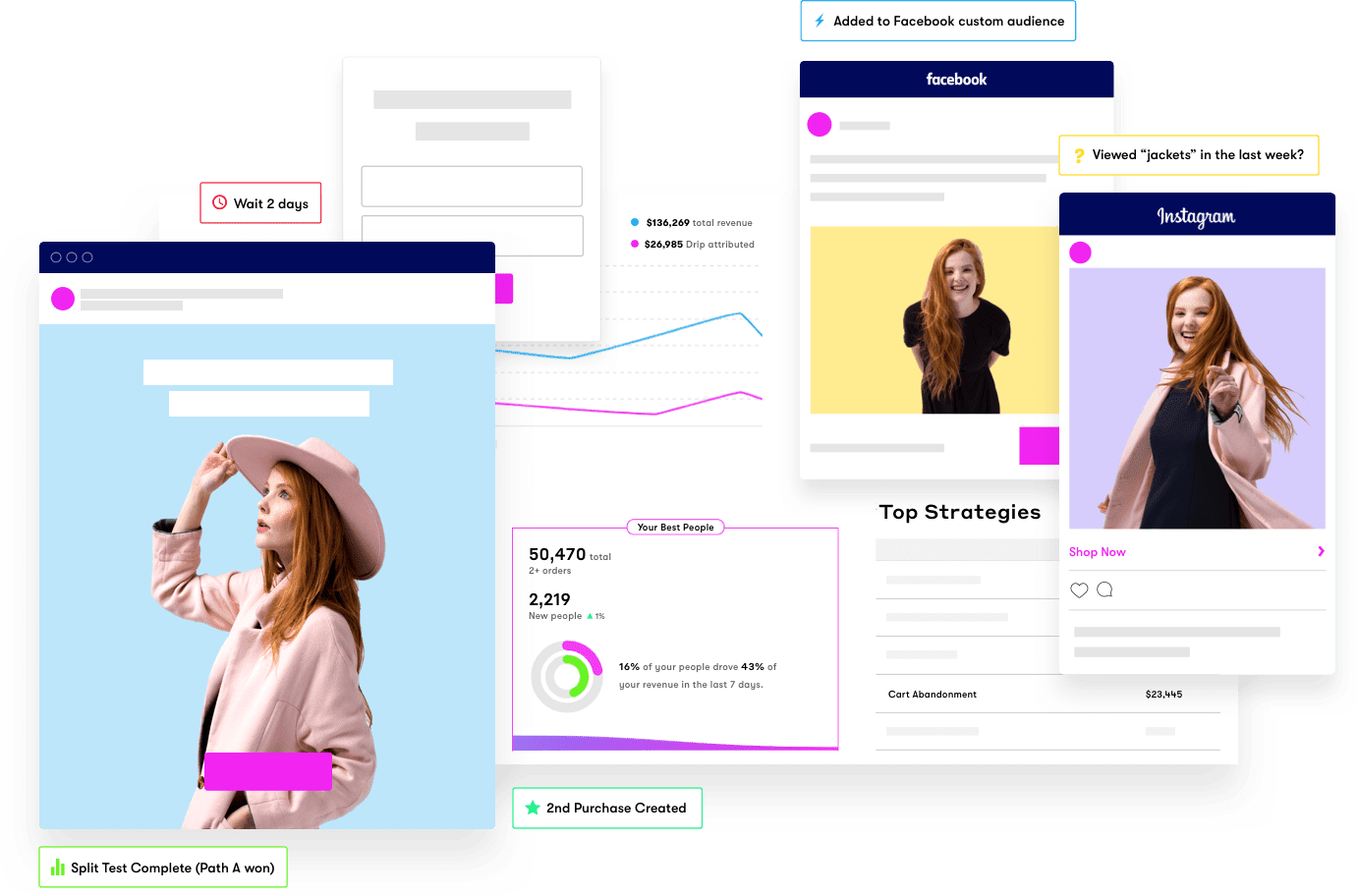 The platform has innovative integrations to turn social media into selling tools, specialist reports and analytics for online retail and advanced personalisation to maximise conversion rates – plus so much more.
There's far too much to talk about in a short description like this but you can think of Drip as the elite of e-commerce CRMs. It also helps to keep this in mind when it comes to pricing. There is a free version available and this gets you up to 499 contacts and unlimited emails but you're looking at $29 per month for 1,000 contacts and $154 by the time you reach 10,000 contacts.
Metrilo is a plug-and-play CRM, email and e-commerce analytics tool for WooCommerce, Magento and Shopify. All you need to do is install the official plugin for your platform of choice and you can be set up in five minutes.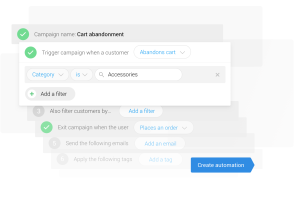 Prices start at $99 per month but you'll need to sign up for the Pro plan ($165/mo) or higher to get the e-commerce CRM included and this also gets you the retention analysis for maximising sales from every customer.
Email marketing is reserved for the Premium plan ($249/mo) but you are getting a lot of features for your money and there are no limits on the number of contacts or number of users you can have.
Ontraport's CRM isn't designed specifically for e-commerce but the company does have dedicated software for e-commerce brands, in addition to its marketing automation, email marketing and other software solutions.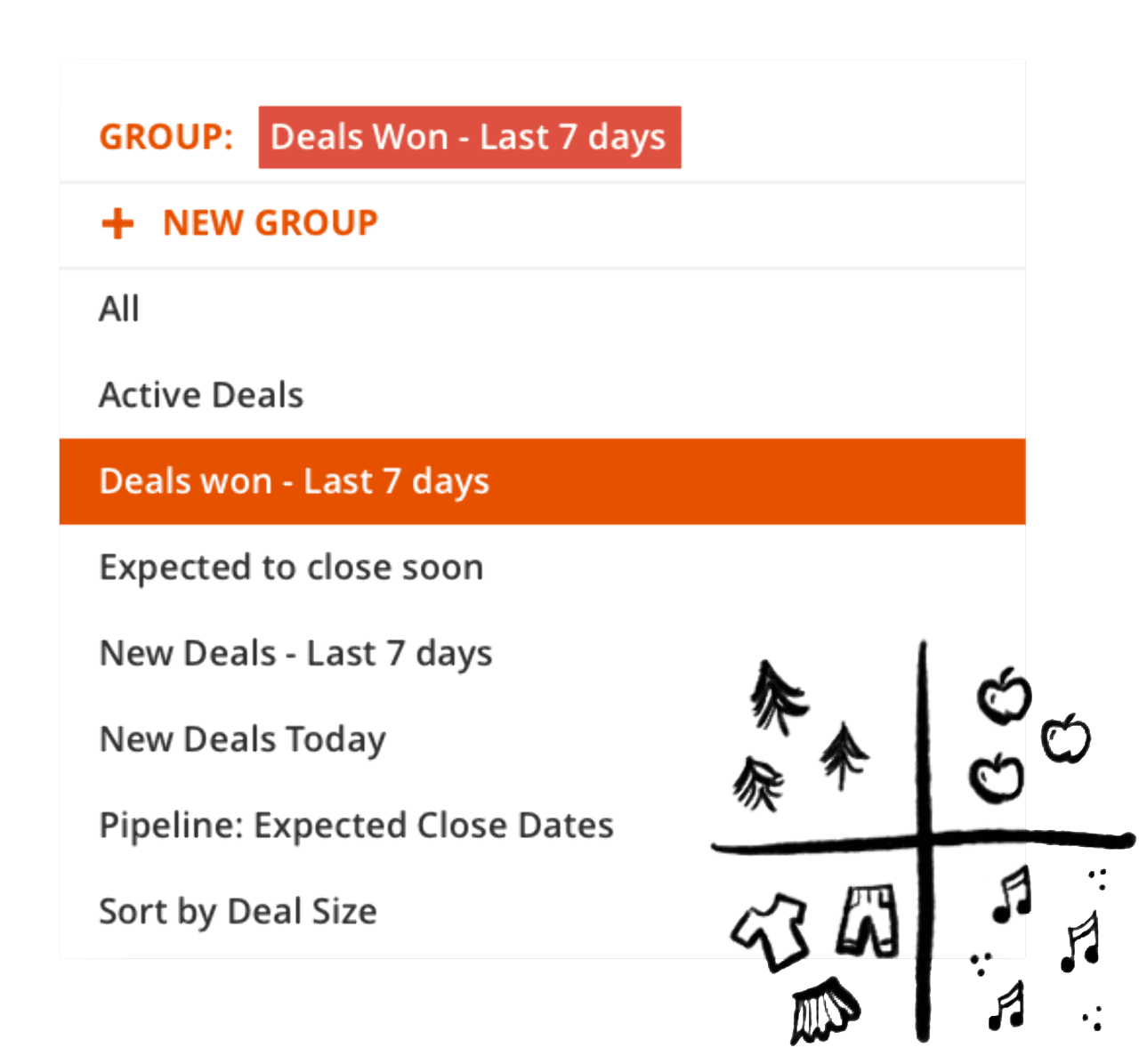 This means you can get just about every software tool you need from Ontraport and they'll all integrate seamlessly with the company's CRM. Prices start at $79 per month and you most of the CRM and e-commerce features included on the Plus plan for $147 per month.
In fact, you've basically got access to all of the features across Ontraport's software suite by this point and the only limitation is the number of contacts. By the time you've got 2,500 contacts, you're automatically on the Pro plan and 10,000 contacts puts you on the Pro plan for $297 per month and 20,000 bumps you up to Enterprise where prices start at $497 per month.
We looked at Freshsales as a CRM for SaaS businesses in the last section but Freshworks has an entire range of software products that are important for online retailers.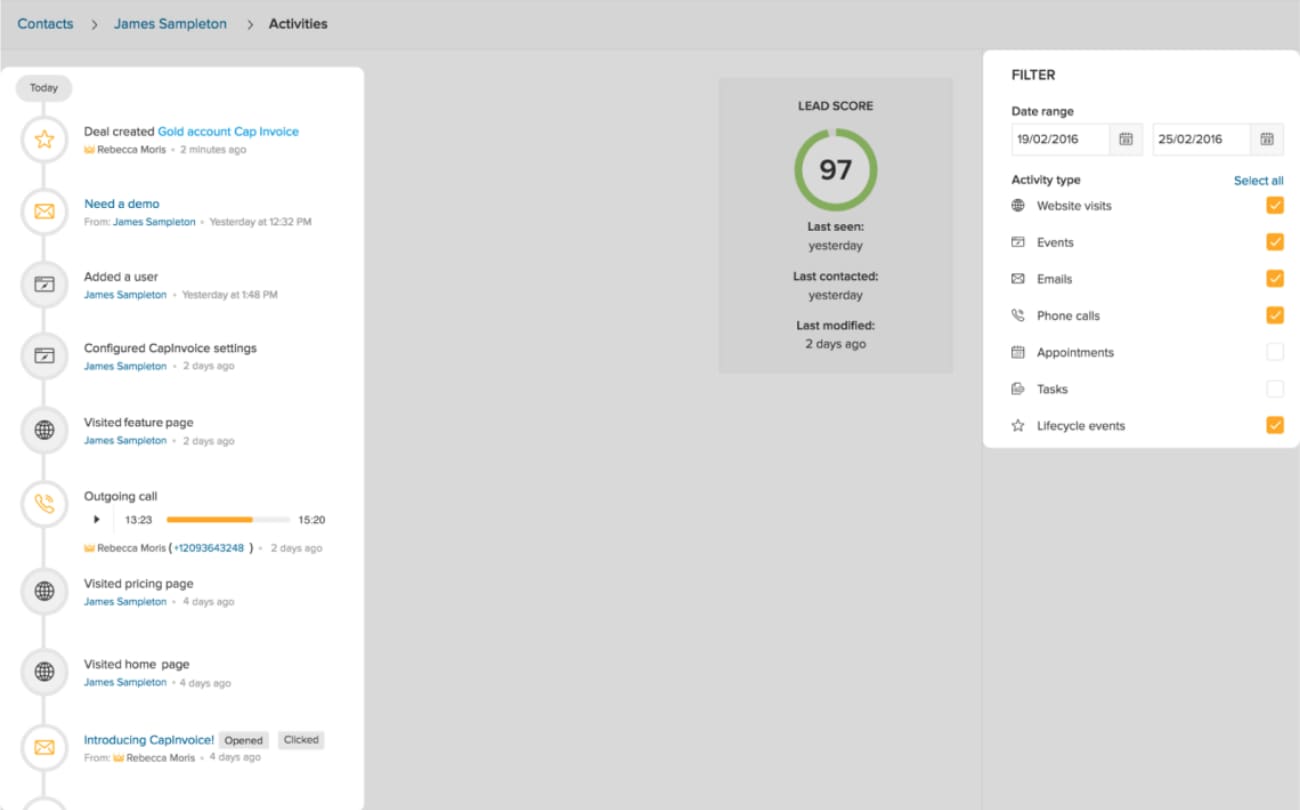 Once again, Freshsales will be the CRM platform but you can integrate with Freshworks' customer support, conversion optimisation and a bunch of other tools.
The good thing about this system is that you only pay for what you need whereas Ontraport tends to leave you paying for certain things you don't need. Freshworks' pricing for individual tools is very reasonable, too, but you do have to sit down and figure out exactly what you're going to need.
Best CRMs for financial businesses
The financial industry is a diverse, complex sector that faces a lot of unique challenges online. Application processes are lengthy, reliable lead qualifying and scoring is essential and upselling is especially lucrative.
Here are the CRMs that offer specialist features for different business types in the finance sector.
LeadSquared provides a CRM packed with specialist features for a range of financial businesses, including banking, lending, insurance and stockbroking.
The platform includes a specialist form builder for creating application forms and an automated back-end system for processing applications. You also get advanced lead qualification and scoring tools to ensure the right prospects are targeted and prioritised.
As mentioned in the previous section, upselling (and cross-selling) is particularly important for financial companies and LeadSquared provides dedicated tools for identifying opportunities among your existing customer base.
We looked at SugarCRM as a platform for B2B businesses earlier in this article and the company specifies financial businesses on its list of target industries.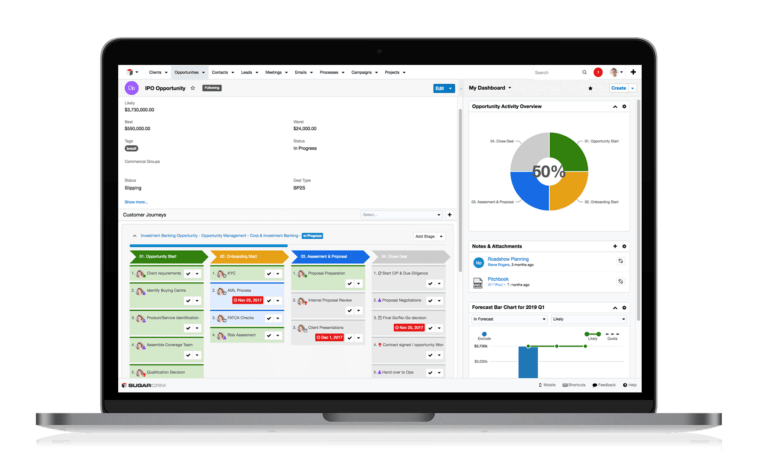 According to its website, SugarCRM helps financial companies "to work cohesively across the front-office, middle-office, and back-office to develop deeper client relationships, maximise client value and deliver world-class customer service."
Much like LeadSquared, SugarCRM helps you to identify opportunities for upselling and cross-selling and you can also use the platform to deliver personalised experiences and generate more leads.
Freshsales makes another appearance in this list thanks to its emphasis on the challenges financial businesses face. Once again, there's an emphasis on identifying cross-selling and upselling opportunities, improving the onboarding process and nurturing leads through the customer journey.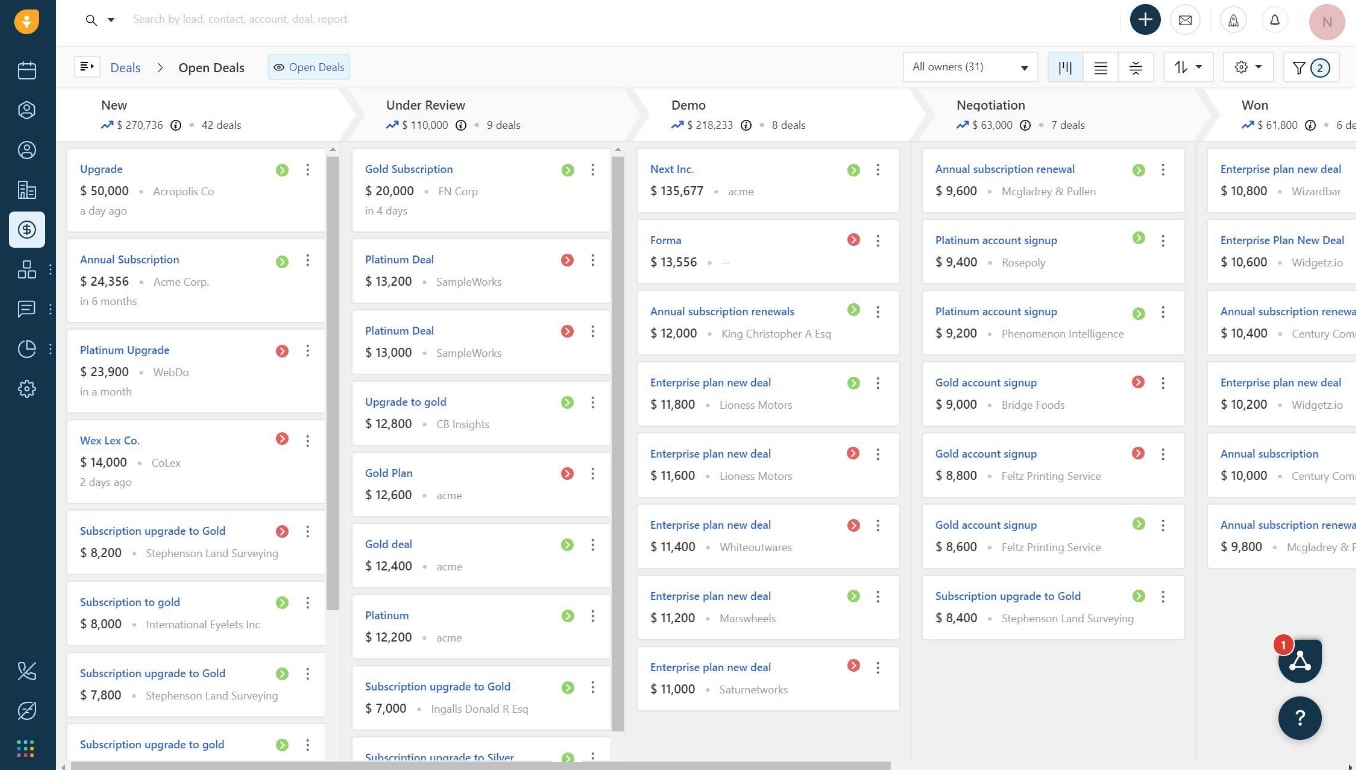 Much like SugarCRM, Freshworks offers an extensive range of software solutions that integrate with its CRM, including customer service, messaging, HR software, conversion optimisation and a full suite of essentials for financial businesses.
SugarCRM is the more enterprise option but Freshsales and Freshworks' wider range of software options offer a flexible, powerful option for financial brands on a smaller budget.
Zoho CRM takes our final spot in this section with a strong mix of automation, customer support and an AI-powered intelligent assistant that tells you the perfect time to contact clients and identify cross-selling and upselling opportunities.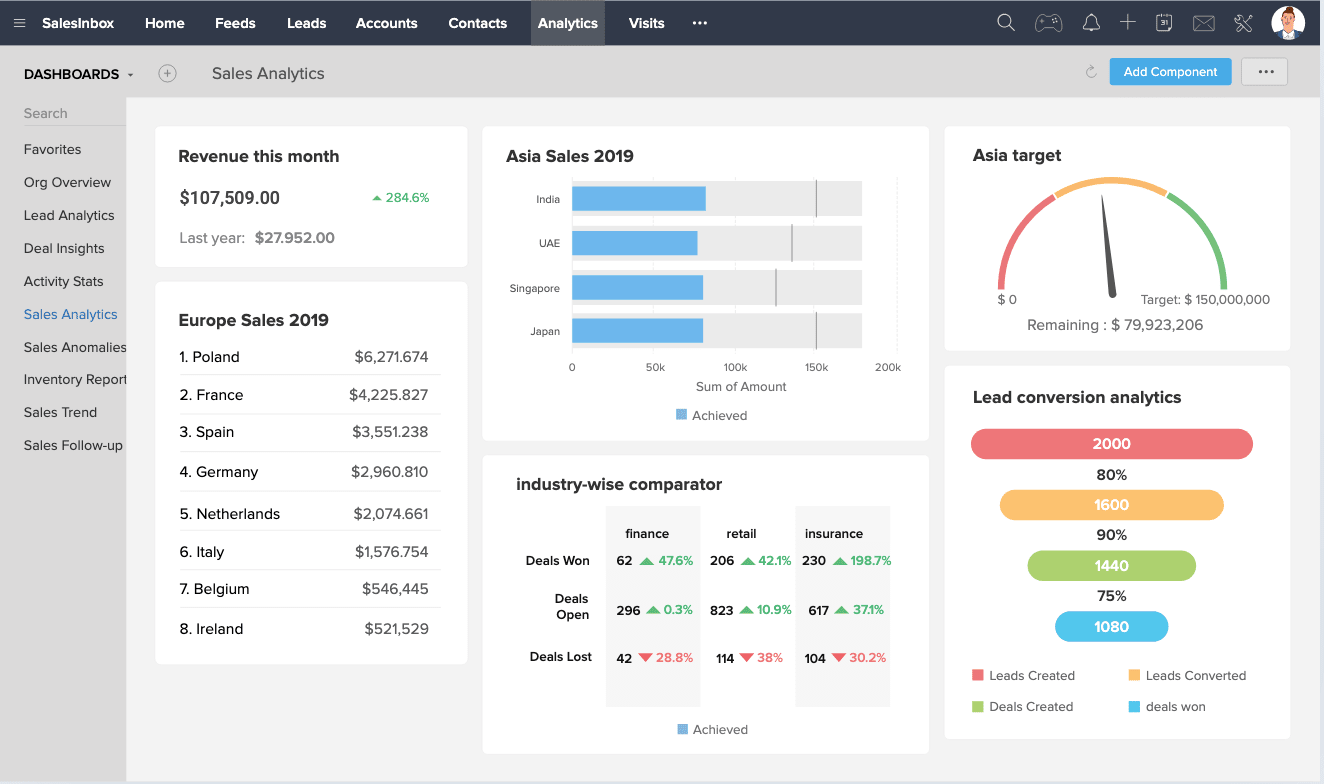 Much like Freshworks, Zoho also offers a wealth of additional apps you can integrate to bring extra functionality, which allows you to pay for the features you need and forget about everything else.
Best CRMs for hospitality
The customer journey for hospitality brands is unique with a fast turnover of clientele, seasonal peaks and troths, plus a constant battle for customer loyalty. You're not going to win this fight without a solid CRM on your side and a growing number of software providers are specialising in hospitality.
Capsule offers a dedicated solution for hotels and hospitality brands with a strong emphasis on personalising the customer experience. You can save customer preferences to enhance future experiences, manage loyalty programmes and provide excellent customer service, both online and in-person.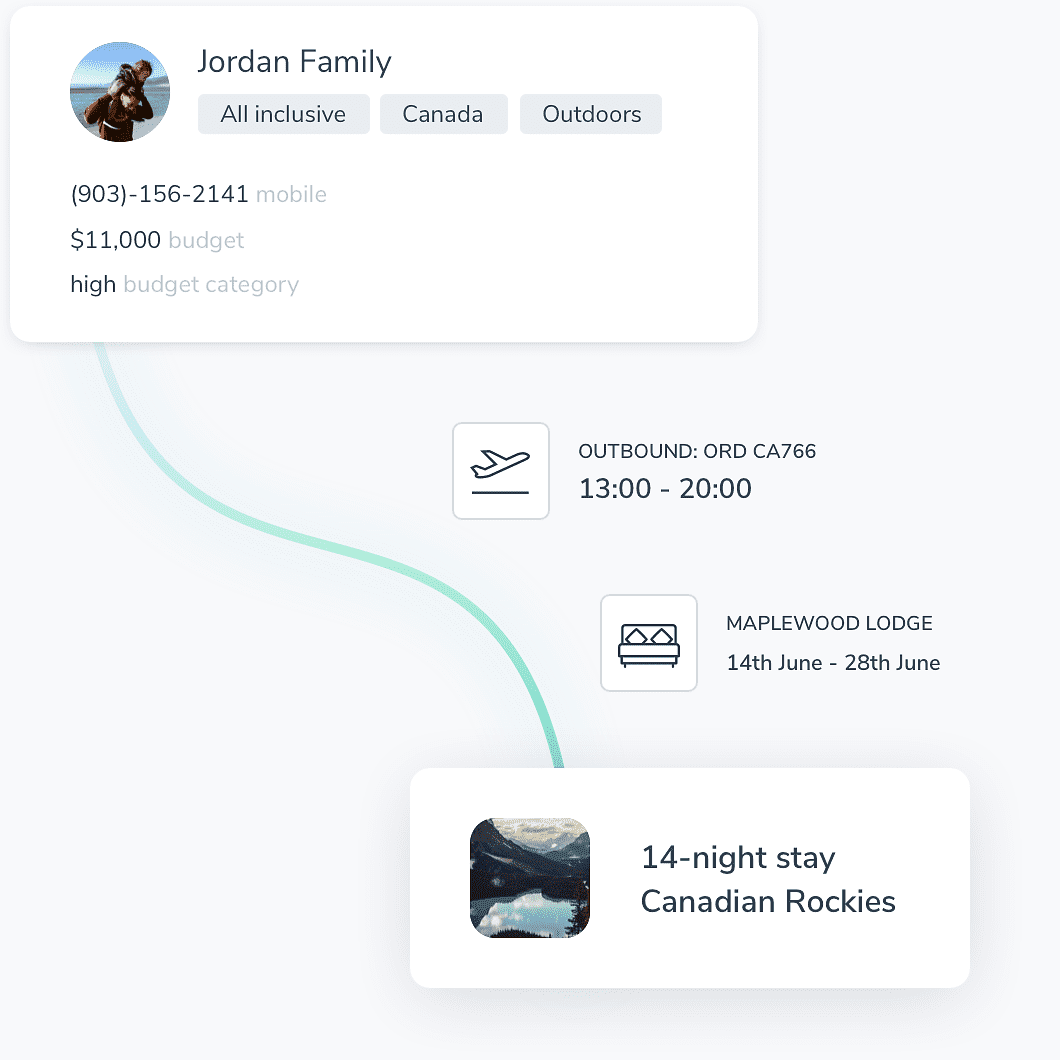 Capsule's CRM also comes with a built-in booking system that integrates with online forms, email and phone. Speaking of integration, Capsule integrates with a lot of third-party apps for email marketing, contact forms, accounting and a whole bunch of other platforms for a comprehensive hospitality toolkit.
TouchBistro is an ePOS for restaurants that includes a CRM for managing long-term relationships with customers. The tool focuses on building customer loyalty with a dedicated TouchBistro Loyalty tool for creating rewards programmes, gift cards and marketing campaigns for repeat custom.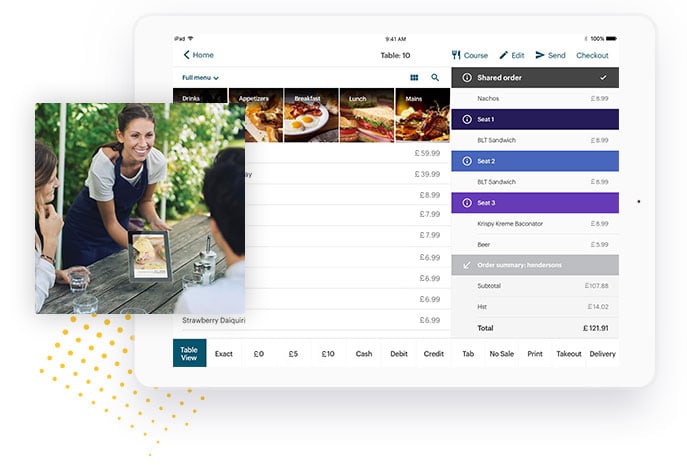 With TouchBistro's CRM, you can also create profiles with customers' favourite orders and use purchase histories to influence future menu choices. Of course, the CRM integrates with TouchBistro's ePOS and other tools for managing every aspect of your foods and drinks business.
Kapture is a highly capable CRM platform with a dedicated solution for hotels and hospitality businesses. Instant lead notifications mean you never miss an opportunity and advanced tracking keeps you in the loop at every stage of the customer journey.
Kapture delivers with automation features, too, even on the Essentials plan that's priced at $24 per month, per user. You also get omnichannel ticketing, automated ticket assigning, SLA management, web forms, lead nurturing and a bunch of other features on the entry plan.
Pricier plans give you access to the mobile app, live chat, social integration, advanced contact management and you don't need to worry about contact limits on any plan.
Cendyn provides an extensive set of software solutions for hotels and hospitality brands, including two different CRM platforms. First up, there's the Guestfolio hotel CRM for boutique and independent hotels. Then, there's the eInsight CRM for enterprise, multi-property and multi-brand hotel chains.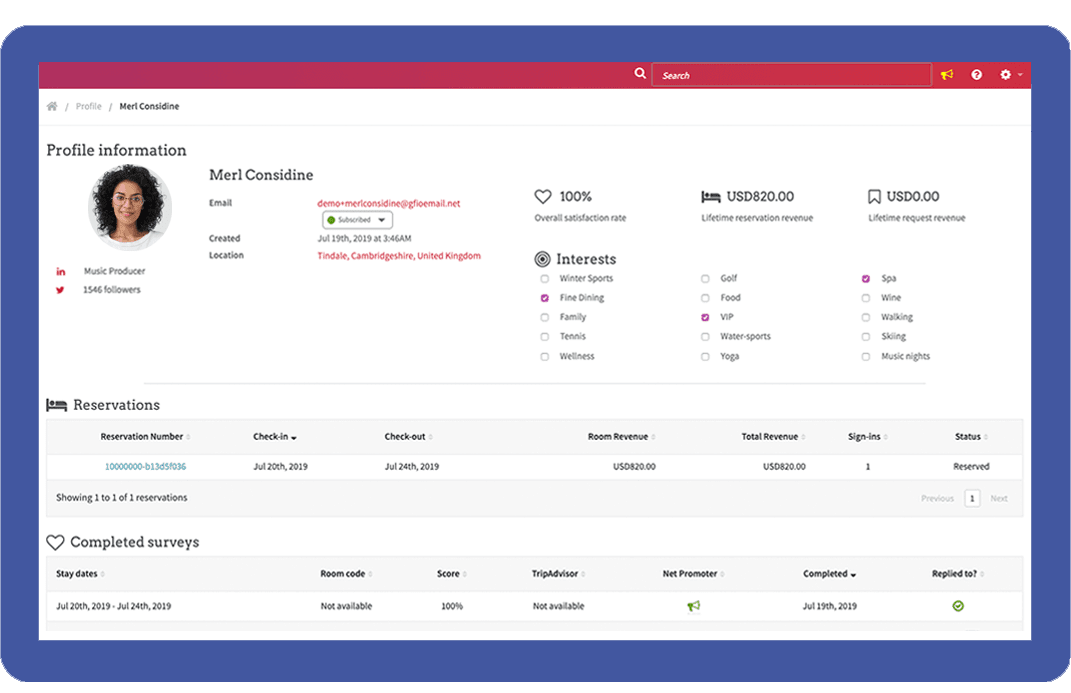 As you can probably tell, each CRM comes with a hoard of specialist features for hotels, from guest profiles and concierge planning to guest feedback and loyalty programmes – as well as the usual feature set you would expect from any premium CRM.
Choose the CRM that meets your needs
We've looked at 35+ different CRM platforms in this article, each offering something a little different for each business type. If you want our recommendation for an all-in-one CRM that can do it all for most businesses, ActiveCampaign wins hands down.
No other provider offers such a comprehensive suite of CRM, email marketing and marketing automation while keeping things affordable.
If you have more specific needs, such as a CRM for e-commerce, the recommendations in this article should have you covered. At the very least, they'll give you a starting point for comparison and help you find the right platform for your business.