The speed at which you're able to complete the iterative loop of building, testing and measuring your landing pages, the easier and sooner you'll increase your website's conversion rate.
Which is why, sooner or later, most marketers find themselves augmenting their main content management system with a dedicated landing page builder.
Whether you're simply looking to optimise your key landing pages without bothering your development team, or you need to be able to rapidly create hundreds of dynamic landing pages to improve your PPC landing page relevance, we've covered the solutions below.
Which landing page builders are we looking at?
It'll come as no surprise that there are lots of landing page builders to choose from. We're fortunate to have used many of these across our ventures over the past decade and have curated a list of the main contendors.
And while we're fortunate to have so many landing page builders to choose from, the downside is it's harder to choose the right one with so many options available. To make things easier, we've broken this article into two sections.
In total, we're looking at 21 of the best landing page builders on the market right now. Some of these tools are dedicated landing page builders, which means they're designed especially for this purpose only. Others are more general page builders that can also be used to build landing pages.
First up, we'll be looking at the at the best dedicated landing page builders:
Unbounce

HubSpot

Sendinblue

Instapage

Swipe Pages

Leadpages

GetResponse

Wishpond

Lander

Landingi
Each of these tools is specifically designed to help you create high-converting landing pages without writing any code or using specialist design software.
In some cases, you might not need a dedicated landing page builder, though – especially if you're very comfortable with design principles, best practices and conversion optimisation. If this sounds like you, then you might get everything you need from a more general-purpose page builder and this opens up a much wider range of options.
So we'll also be looking at 12 of the best page builder tools that double up as highly capable landing page builders:
Gutenberg (WordPress 5)

Divi

Launchaco

Carrd

MailChimp

Launchrock

KickoffLabs

Landing Lion / Makeswift

Elementor

Shortstack

Ucraft

Themify
By the time we're done looking at each of these tools, you'll know exactly which landing page builder is for you.
What makes a good landing page builder?
All of the landing page builders we're looking at in this article are quality tools although each of them has their own strengths and weaknesses. To give you an idea of why these tools made it onto our list of recommendations and how you might be able to differentiate between them, here are the key criteria that make for a great landing page builder:
Quick & easy

to build new pages

Smooth builder

performance

Good templates

to work with

Design freedom

(ie: plenty of customisation)

Simplicity

(this can be a difficult balancing act with customisation options)

Integration

with other tools (website builder, email marketing software, etc.)

Reasonable pricing

for the features provided
All of the tools we're looking at in this article meet these criteria but some are naturally better in certain regards than others.
All will be explained.
So let's get started by looking at the nine best dedicated landing page builders available right now.
Best dedicated landing page builders
Pros:
Fully featured
Great templates
Powerful, flexible editor
Best A/B testing options among these tools
Unbounce Convertibles (pop-ups)
Cons:
Not the cheapest option
Slight learning curve
Not a tool for beginners
Unbounce is probably the first name that comes to mind with landing page builders. Featuring one of the best drag-and-drop builders in the game, Unbounce may not be a beginner's tool but it is one of the most advanced builders you'll find.
Unbounce is about more than simply building pretty landing pages. It puts all the emphasis on landing pages that convert – the whole point of creating them in the first place. With support for A/B testing, Google Ads integration, and visitor stats, Unbounce is probably the best all-around builder around.

As for pricing, Unbounce is one of the more expensive options. You can see the main differences between the packages above: the number of landing pages you can have live at any one time, number of Convertables (pop-ups) you can have running and the ability to create sub-accounts for clients. Aside from that, the main difference is the range of integration with platforms like Salesforce and Marketo.
Essentially, you're paying more to get more with Unbounce and there's nothing wrong with that.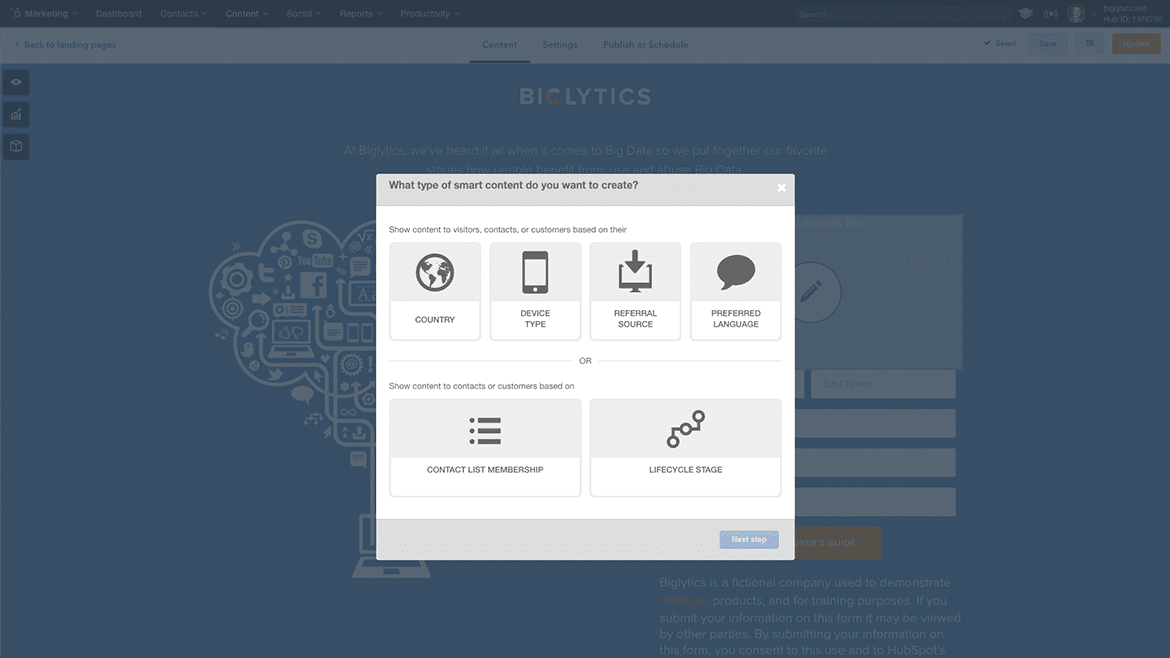 Pros:
Easy builder to work with

Flexible

Solid A/B testing features

Excellent customer support and documentation
Cons:
You have to be a HubSpot customer to use the tool

Limited features on cheapest plans

Templates can be a little basic
HubSpot excels cat creating easy-to-use marketing tools and its landing page builder is no exception. The company has built some of the best software and tools in the industry but you have to be a HubSpot customer to access most of them.
This means you'll need to buy into HubSpot's Marketing Hub to access its landing page builder tool.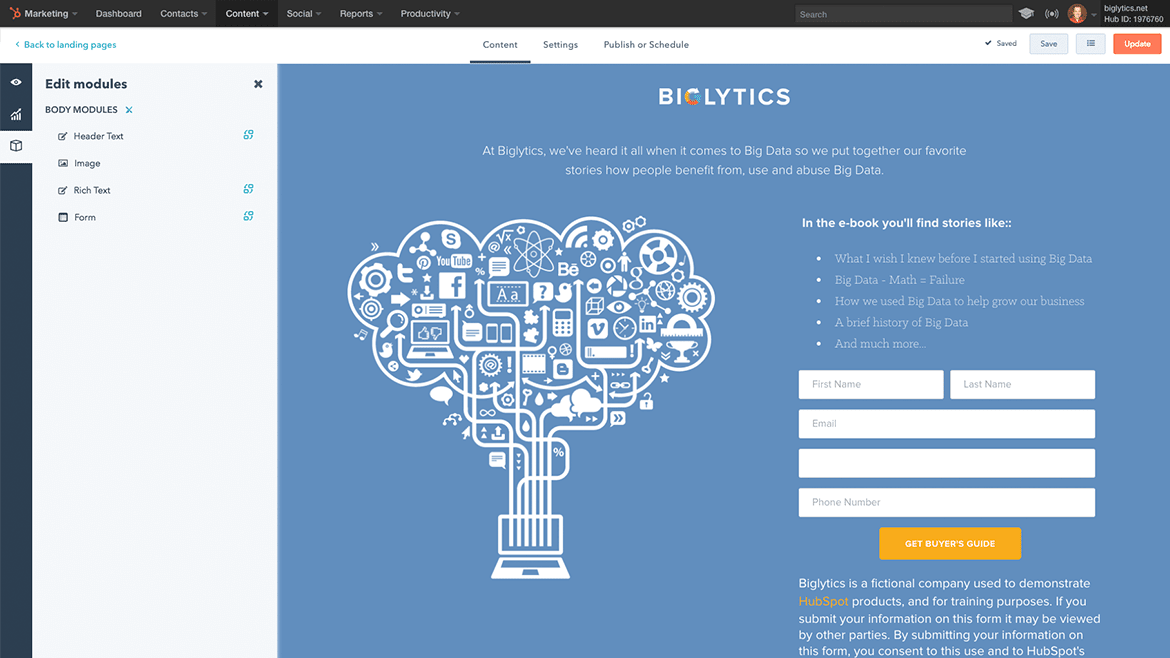 There is a free version of Marketing Hub but this doesn't include the landing page tool. You'll be looking at a starting price of £42/monthfor the Starter package, which includes a limited version of the landing page builder. To get full access, you'll have to sign up for the Professional plan and prices for this start at £655/mo.
Naturally, HubSpot's landing page builder is there for businesses that see value in its comprehensive marketing software. The good is, if you're already paying out for its Professional grade Marketing Hub, you don't need to pay for a separate landing page builder.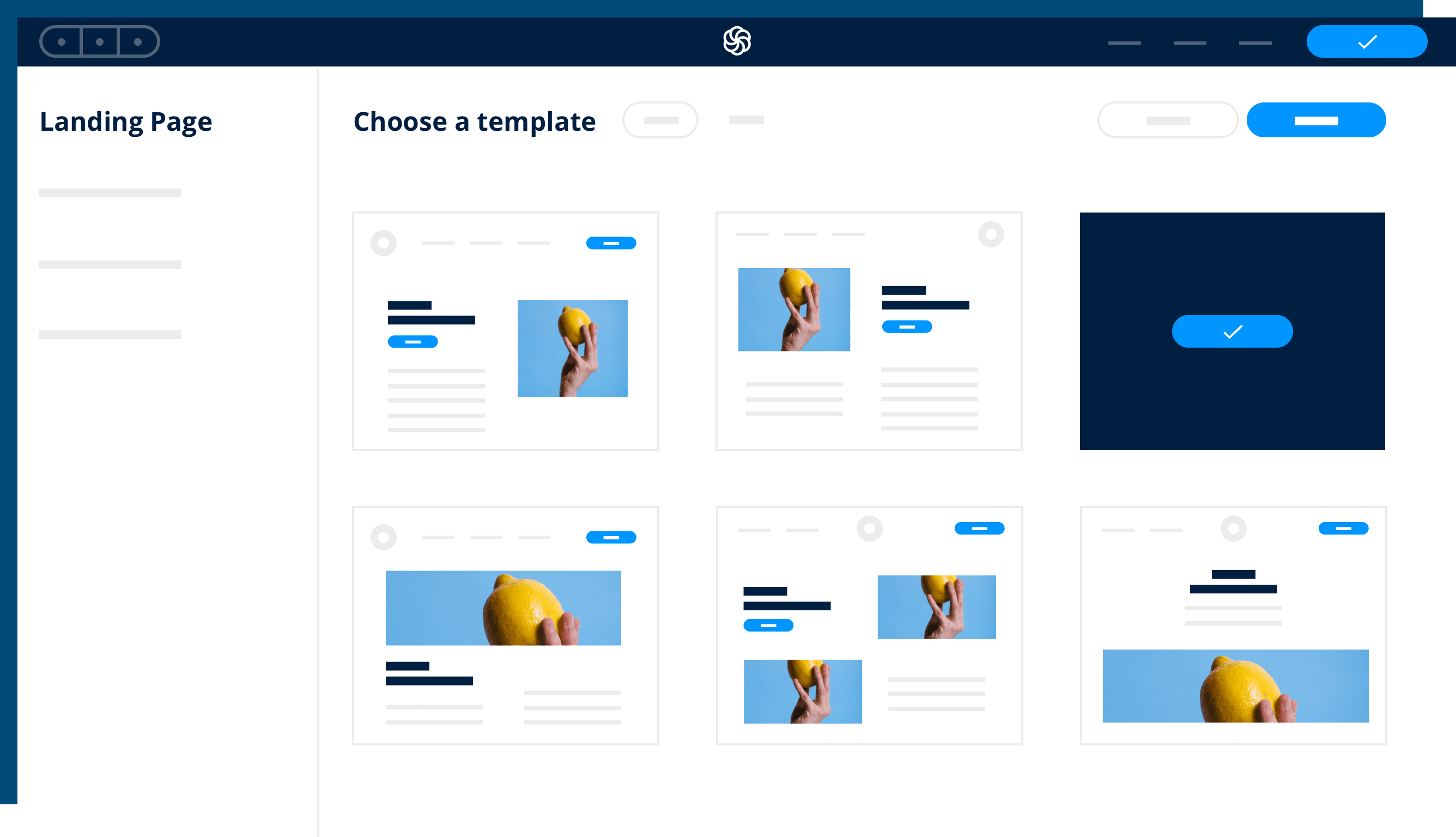 Pros:
Super-smooth drag-and-drop builder

Templates are fresh and modern

A/B testing

Integrated email marketing features

Landing page goals and reports

Beyond reasonable pricing
Cons:
You have to be a Sendinblue customer

Only available on Premium (but who cares at these prices?)
Sendinblue has come a long way over the years. What started out as an email marketing software platform has matured into a fully-fledged marketing, sales and lead management system.
I'm a big fan of its landing page builder, too, largely because the drag-and-drop interface works so smoothly. Its templates are a great starting point with fresh, modern designs that you can modify in no time and get new pages published – precisely what you want from a builder like this.
Sendinblue's landing page builder is available for customers signed up to its Premium and Enterprise plans but you don't need to worry about pricing. Sendinblue is very much at the affordable end of the email marketing spectrum and prices for its Premium plan start at a very reasonable £39/mo.
You're not only getting a quality landing page builder for your money either, but also email marketing, A/B testing, marketing automation, instant chat and a whole bunch of other features.
Sendinblue is a bit of a newcomer to the landing page builder arena but it has done an excellent job of adding this to its already impressive repertoire.
Pros:
Super-fast landing page creation

Great analytics reports

Powerful drag-and-drop editor

Good choice for beginners

and

experts
Cons:
Not quite as powerful/flexible as Unbounce

No pop-up options

A/B testing not available with cheapest package
As the name suggests, Instapage is all about speed. You can have landing pages live in a matter of minutes by choosing from more than 100 templates. The builder is more basic than Unbounce which makes for faster customisation and barely any learning curve at all.
At the same time, Instapage doesn't quite match Unbounce for customisability but it does come with A/B testing functionality and real-time analytics.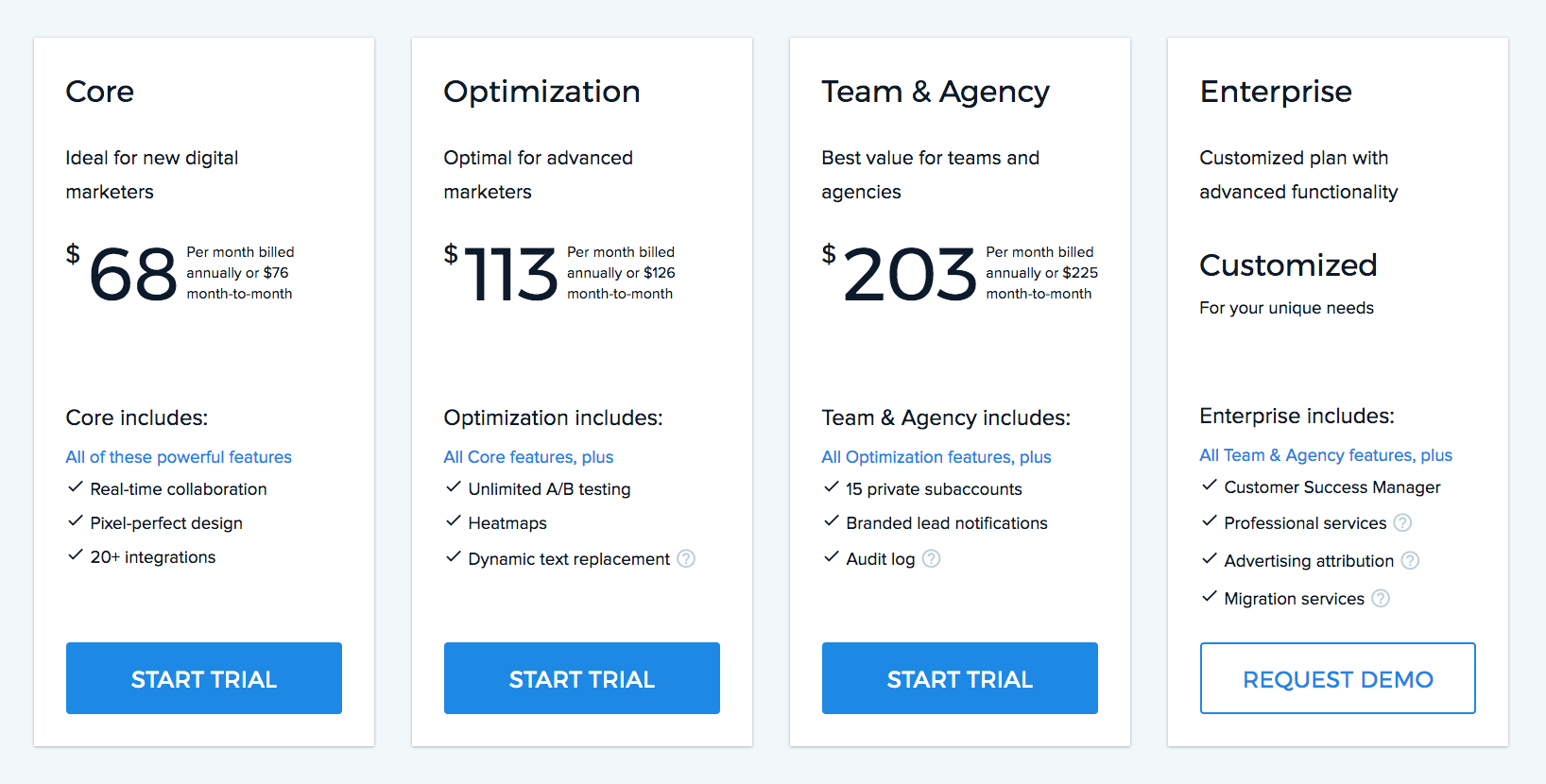 Instapage plans generally work out a little cheaper than Unbouce but you have to pay up for the Optimization package (or higher) to get its A/B testing features, heatmaps and basic personalisation tools.
So this counters the savings.
If you're already paying for these features with another platform, the Core package might be enough for you.
Used by over 7,500 marketing teams, Swipe Pages is an upcoming landing page builder that promises ultra-fast loading AMP landing pages that can be built in minutes.
With startup-friendly pricing from $29/month Swipe Pages are one of the more affordable options listed – and the quality of their platform and templates rival many of their competitors that charge 10X this amount.
Pros:
Very affordable
High quality templates
Fast-loading AMP landing pages
Conversion-focused features (e.g. dynamic text replacement & multi-step forms)
Cons:
Relatively limited range of templates
You can try out Swipe Pages with a free 14-day trial here.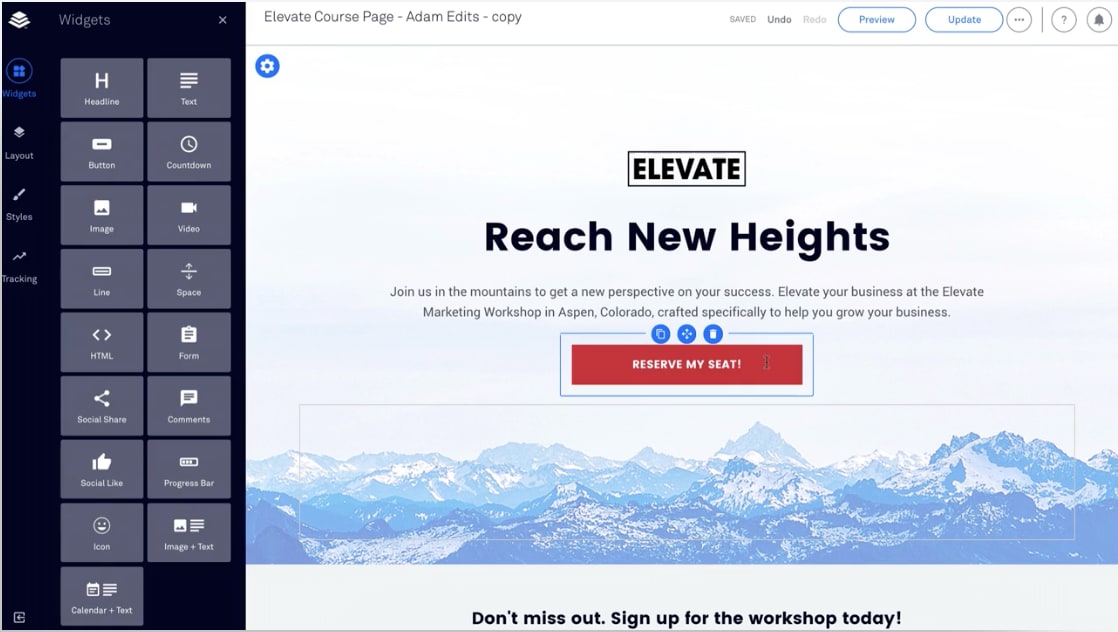 Pros:
Low starting price (see cons)
Another great editor
Quality A/B testing and analytics feature
Cons:
Not all templates are free
Limited customisation
A/B testing not available with cheapest package
Leadpages is the cheapest platform we've looked at so far and it offers more in terms of features at every price point. There are 160+ free templates to work with and the Leadpage drag-and-drop builder is probably my favourite of the bunch. A/B testing isn't available with the Standard package but the $25 monthly asking price makes this great value if you've already got testing through another tool.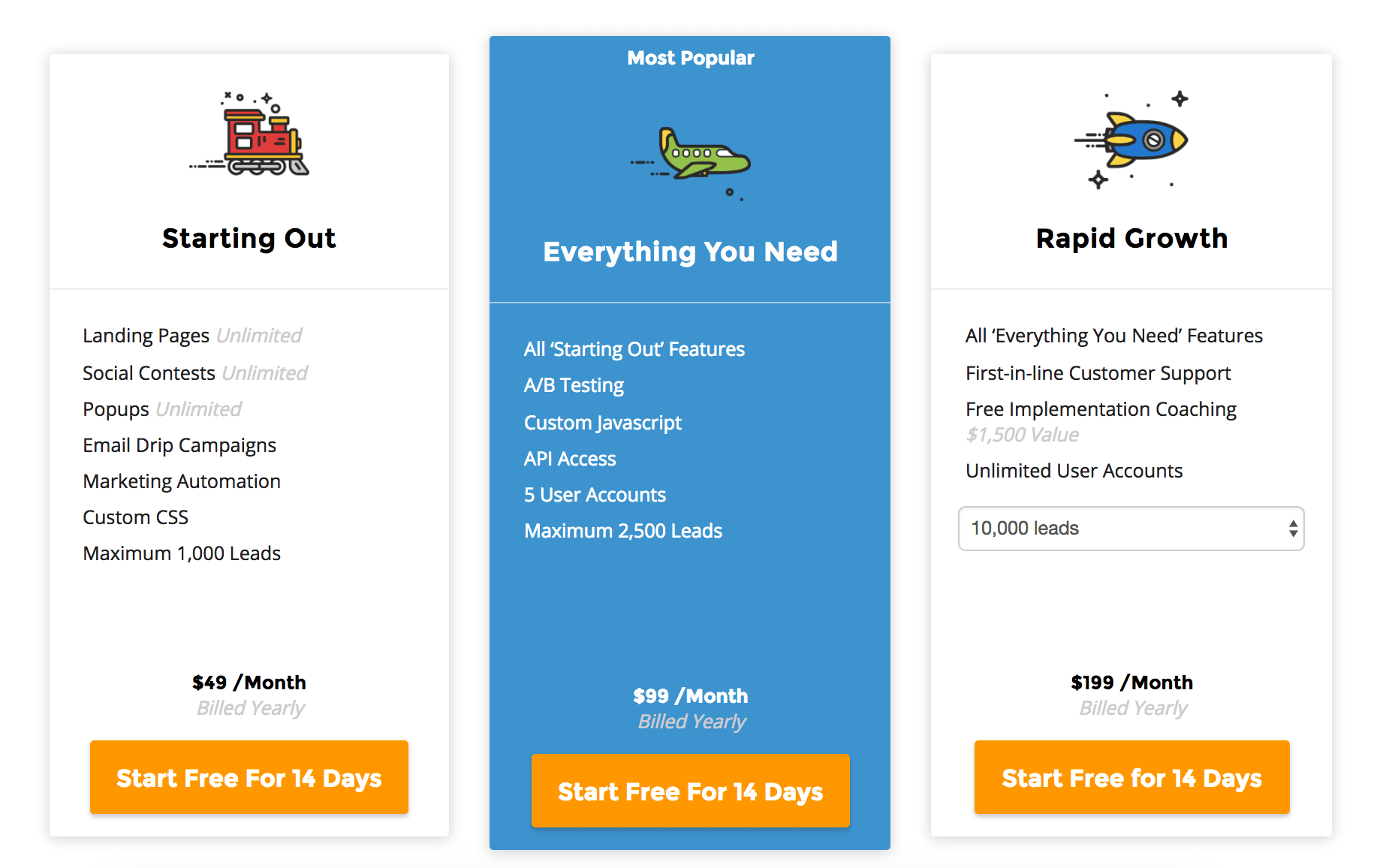 The Pro package gets you all the Leadpages A/B testing features and the Advanced option brings advanced integration with HubSpot, Marketo and Salesforce – plus the ability to create five sub-accounts for clients.
Pros:
Packed full of features

A/B testing

Integrated email marketing features

Low starting price

Very flexible

Impressive analytics and reporting
Cons:
Drag-and-drop editor can lag at times

Some features can get in the way

Forced to upgrade at 1,000 pageviews
GetResponse deserves a lot of credit for the sheer amount of marketing features it crams into its software, especially when you consider how competitive it is in terms of pricing.
Prices start at $15/monthand this includes unlimited landing pages, plus comprehensive email marketing, automation and e-commerce features. Whichever GetResponse plan you sign up for, you're going to get a lot for your money but there are a few catches. Above all, the unlimited landing pages means you can create as many as you want using its landing page builder but you're automatically bumped up to a more expensive plan once 1,000+ people visit any of your landing pages.
Pros:
Unlimited landing pages, social contests and pop-ups
Basic marketing automation features
Lower starting prices
Pricing based on number of leads, not features
Cons:
Not a dedicated landing page tool
Limited customisation
Editor is pretty good, but nothing like Unbounce or Instapage
Wishpond is more than a landing page builder. You can also create social contents, pop-ups and run basic automation tasks with ease. Even with the most basic package, there's no limit on the number of landing pages, social contests or pop-ups you can create. Instead, you're limited to the number of leads you can generate from your Wishpond toolkit each month.
For $49 per month, you can get up to 1,000 leads; $99 per month, you can get up to 1,500 leads and $199 per month gets you up to 10,000 leads.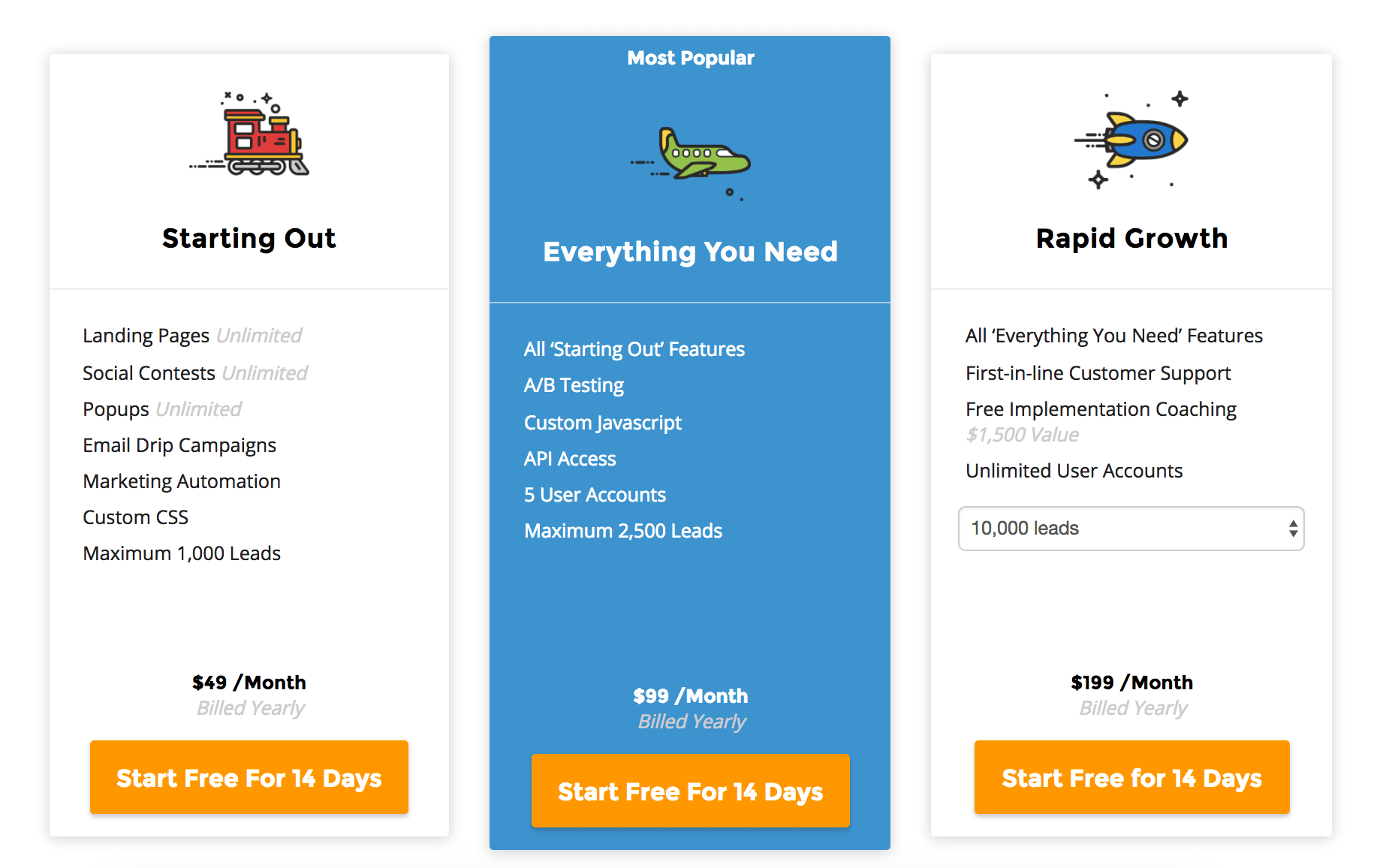 You can go much further than that, though. You can select up to 1 million Wispond leads for roughly $3,000 per month or call them for a custom package, if you need more.
Pros:
Rock-bottom starting prices
A/B testing on all packages
Facebook landing pages
Custom code editing
Cons:
Not the best editor
Not the most customisable option
Integration can be hit-and-miss
Lander is designed for smaller businesses and this is certainly reflected in the prices – but not so much in the features. The main difference between packages is the amount of traffic you expect your landing pages to generate.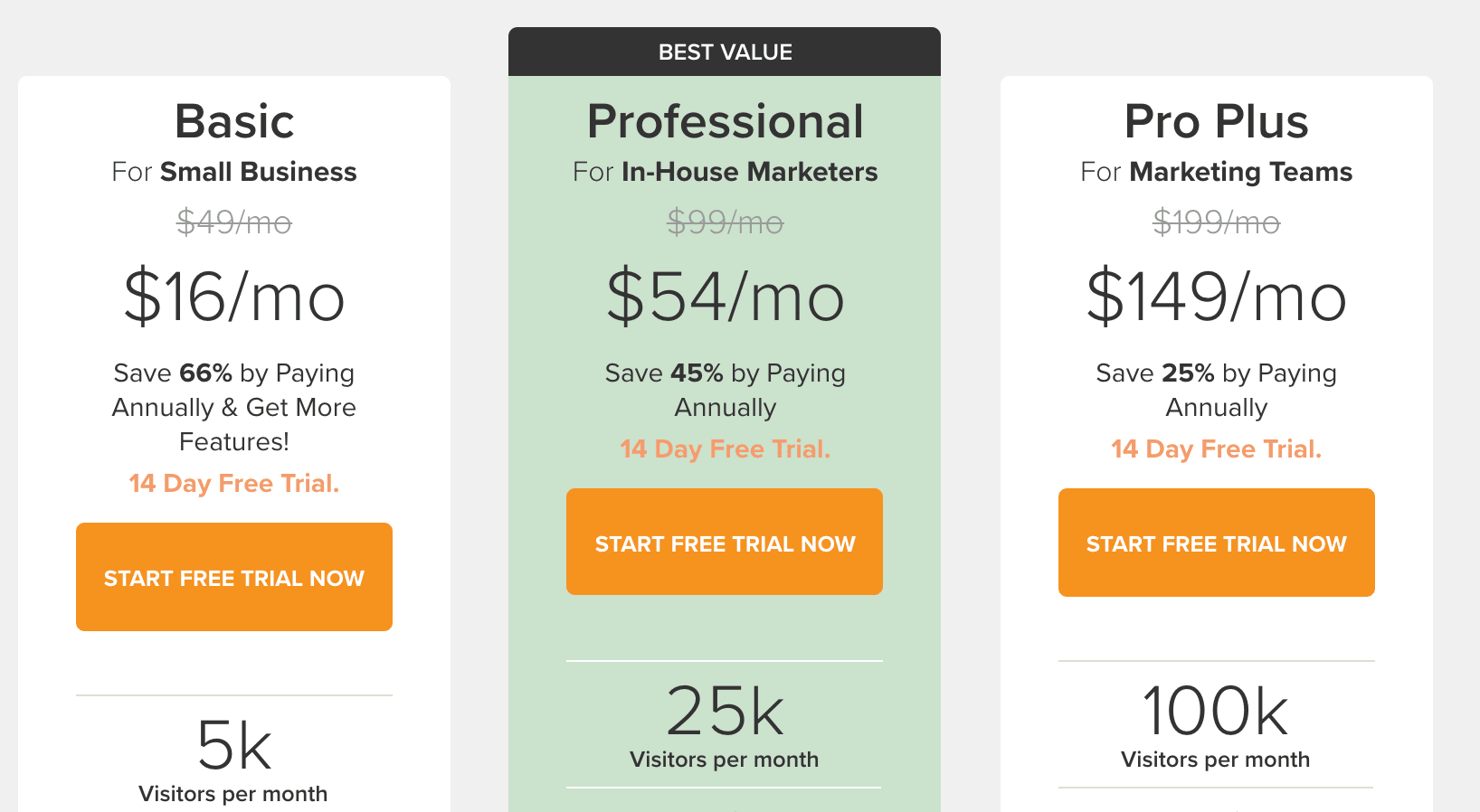 The Basic package ($16/mo) is only good for five thousand visitors, but remember this is traffic to your landing pages only. So you need to calculate how much traffic your PPC and organic SEO strategies will generate. If you anticipate more than 100k visitors, there are custom packages available, too.
The thing I like about Lander is you can fully customise the code of its landing page templates. This won't appeal to all teams but code-level customisation gives you full control over your pages and faster loading times. A/B testing also comes as standard with every Lander package and you also get dedicated landing pages for Facebook.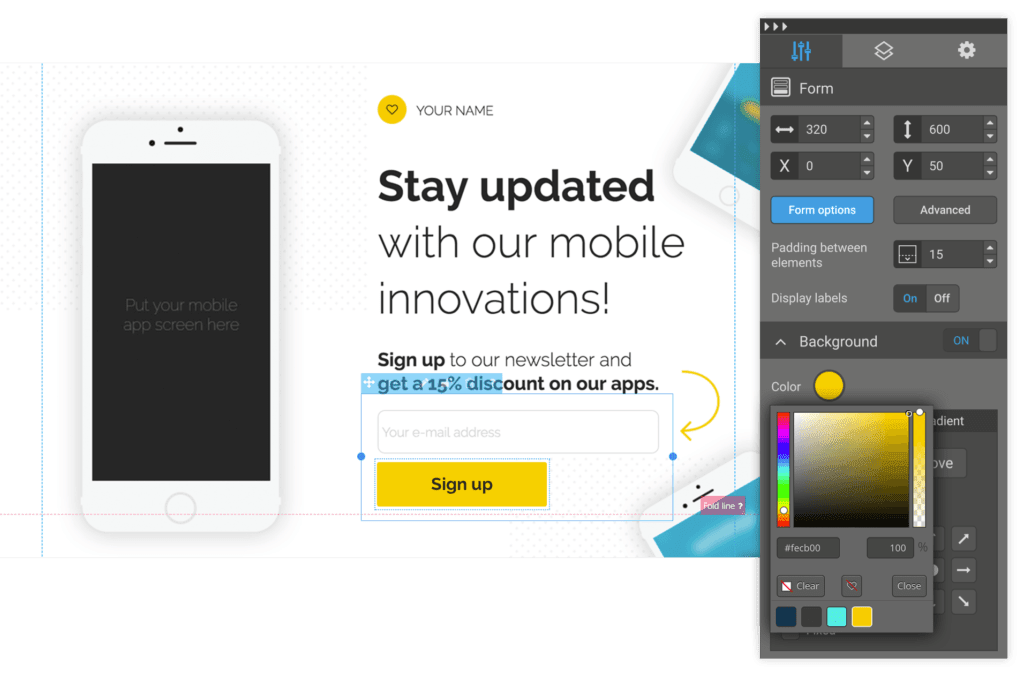 Pros:
Unique design features
Unlimited landing pages, traffic, leads, domains and users
Solid editor
Basic automation features
Analytics
Cons:
A/B testing not available with cheapest package
Limited integration with cheapest package
Landingi also sets itself apart from other landing page builders. You can choose from templates or create your own from scratch, but you can also call on the Landingi team to build landing pages for you – an interesting selling point.
You're not limited by the number of landing pages, traffic, domains or anything else. The differentiation between Landingi's two packages are A/B testing, automation and integration options – all of which come with the $49/monthAutomate plan.
Top page builders that you can use for landing pages
#11: Gutenberg (WordPress 5)
Pros:
Free

Simple, clean interface

Limited options reduce choice fatigue
Cons:
No templates

Limited options without paid themes

Glitchy editor
Gutenberg is now the default editor in WordPress (after WordPress 5.0). It operates around the block design principle where you vertically stack elements on top of each other and customise them to your needs.
This makes it relatively easy to create simple landing pages from inside the WordPress interface although you are somewhat limited to what you can achieve with Gutenberg alone. You don't get any templates to work with, as standard, but a lot of paid themes come with a limited number landing page templates you can use as a starting point.
Generally speaking, you want flexibility in a landing page tool but fewer options can actually make it faster and easier to create new pages by limiting your design choices and reducing choice fatigue.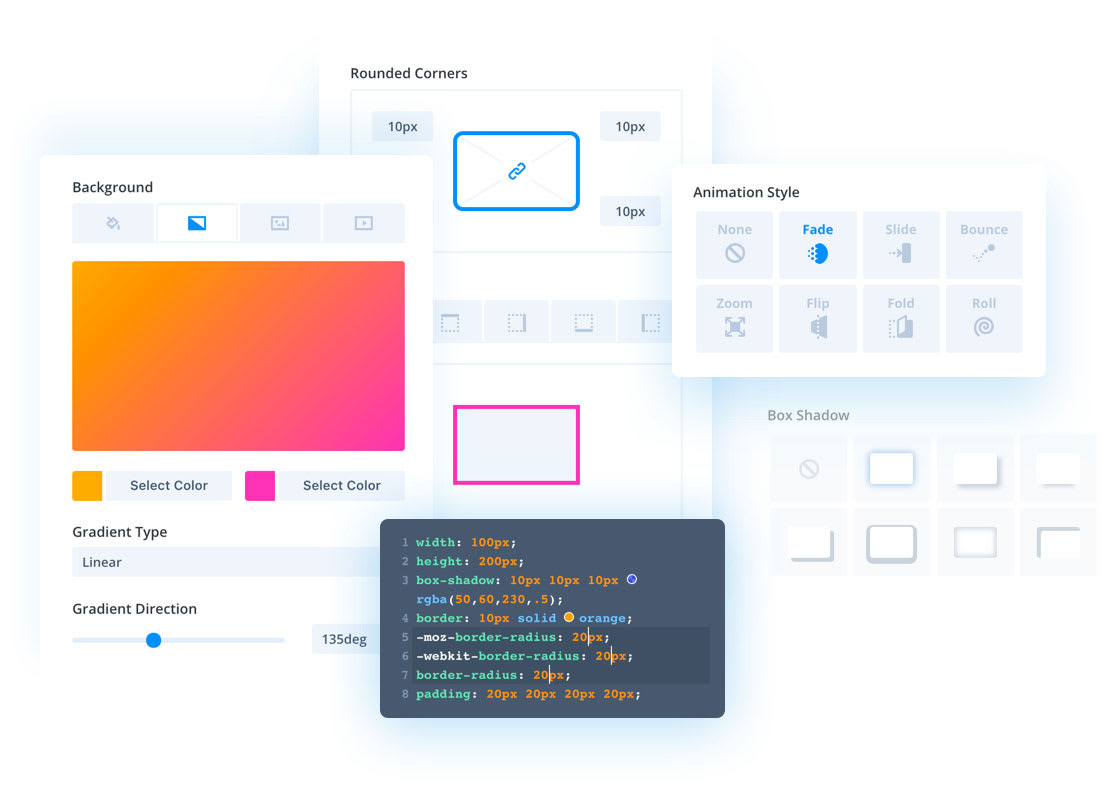 Pros:
Powerful drag-and-drop builder

Extensive design options

Extensive customisation

Solid range of templates

CTA templates

A good all-round website builder

Affordable pricing
Cons:
Editor can be glitchy on complex pages

Options can become overwhelming

No A/B testing

No email or marketing features
Divi is a WordPress theme developed by Elegant Themes and one of the original drag-and-drop page builder themes made available for the world's most popular CMS platform.
I used Divi shortly after it was first released and the experience was a bit of a nightmare – bugs galore. And while there are still some gremlins in the system, things have improved a lot since Divi 4.0.
My favourite thing about Divi is how easy it is to create new pages, including new landing pages. You can choose from page templates or bundle together layouts and elements to create custom designs within a matter of clicks.
The builder can still be a little buggy if you're building complex pages but this shouldn't be the case for landing pages. Element Themes' pricing is almost too tempting to resist, too, starting at $70/year or a one-off $199 fee.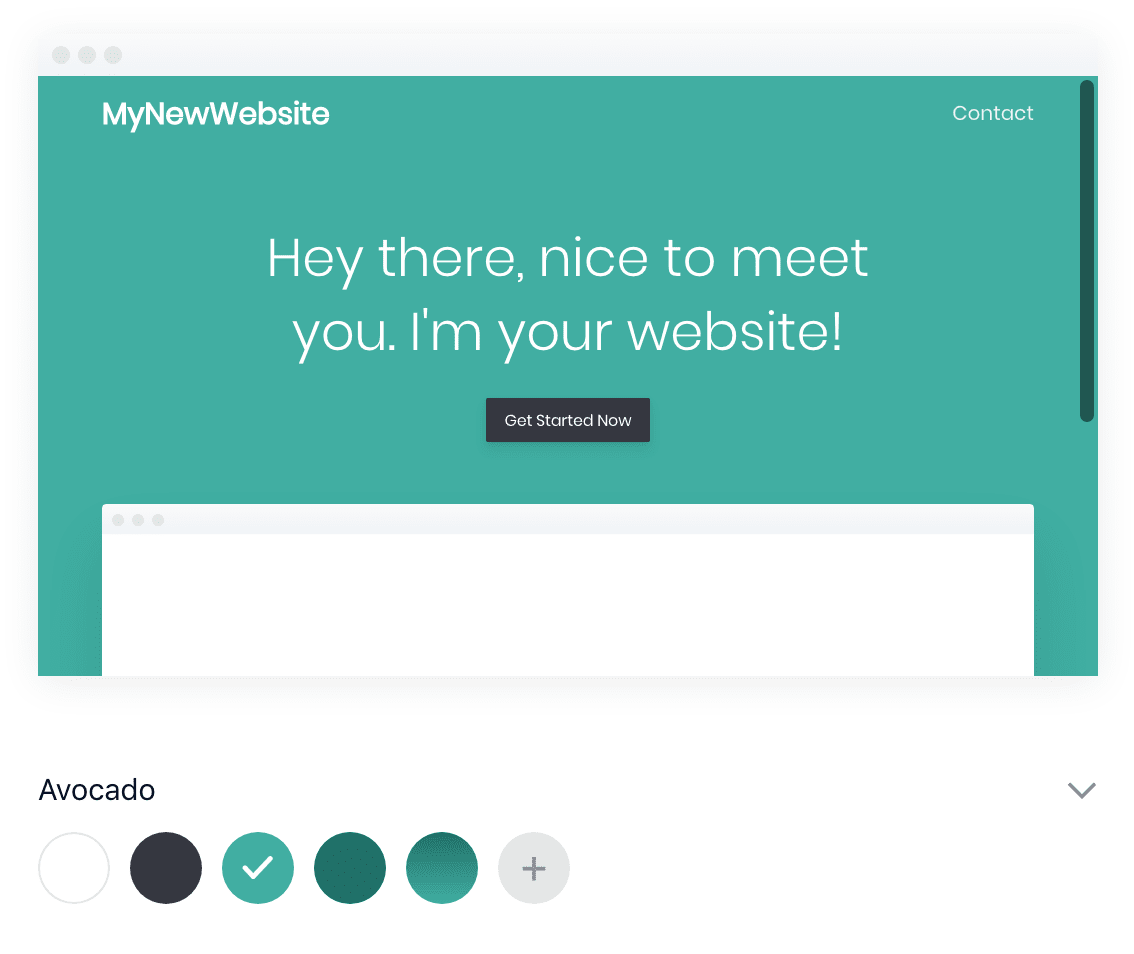 Pros:
Free website builder

So simple and easy to use

Smooth visual editor

No account needed

HTTPS encryption
Cons:
Launchaco is a revolutionary website builder designed for startups. Above all, it allows you to create a simple website for free although you'll have to pay a very reasonable $49.99/year to remove Lanchaco branding and host on your own domain. To sweeten the deal even further, you get HTTPS encryption as standard and Google Analytics integration and you can create unlimited websites, even on the free version.
The website builder is very basic but it's an absolute joy to use, thanks to its simplicity. You can create a page in moments using this thing and the limited layout options (there almost aren't any) make it impossible to create a bad page.
Even if you need a more advanced landing page builder, you have to try out Launchavo for the pure joy of it.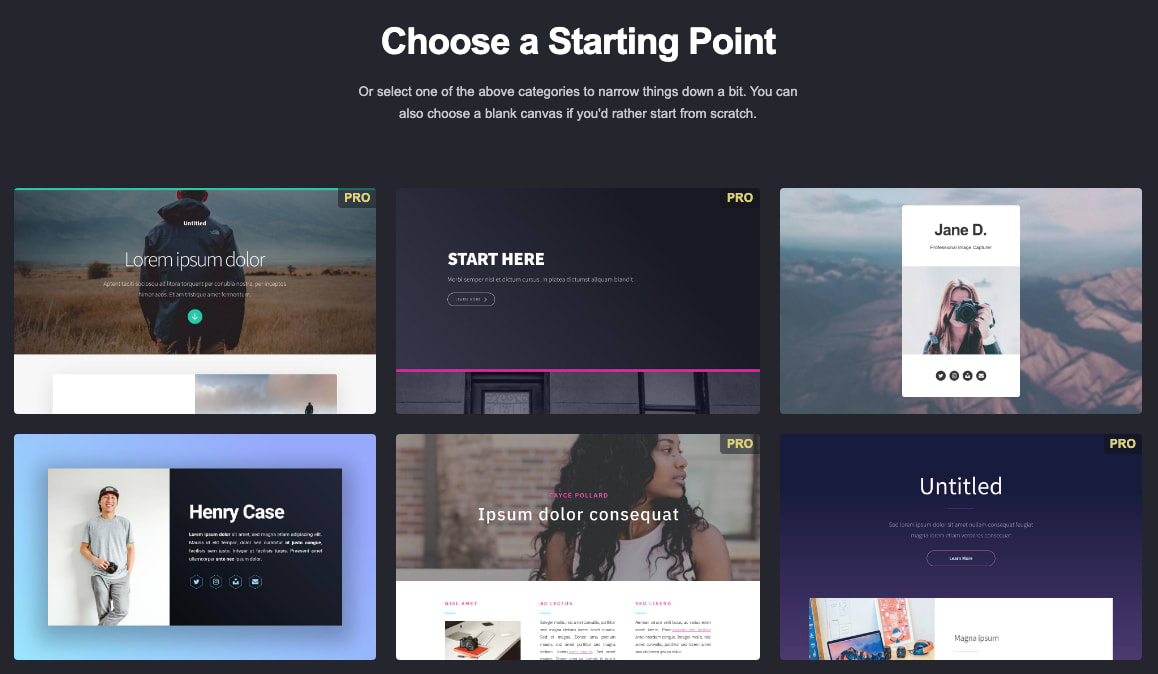 Pros:
Free single-page website builder

Sleek, modern templates to start from

Visual editor is super-smooth

Pro version starts from just $9/year
Cons:
A lot of templates restricted to Pro version

Limited Customisation options

Single-page sites only
Carrd feels very similar to Launchavo in the sense its a free website builder that offers "pro" features at an impossibly low price point. The key difference is that you can only create single-page sites so this clearly isn't a serious option for everyone.
That said, you do get a lot more in terms of customisation with Carrd and the experience of using its editor is no less enjoyable than Launchavo's. Except, this time, the joy comes from using an editor that provides a decent selection of controls yet still manages to run so smoothly in the browser.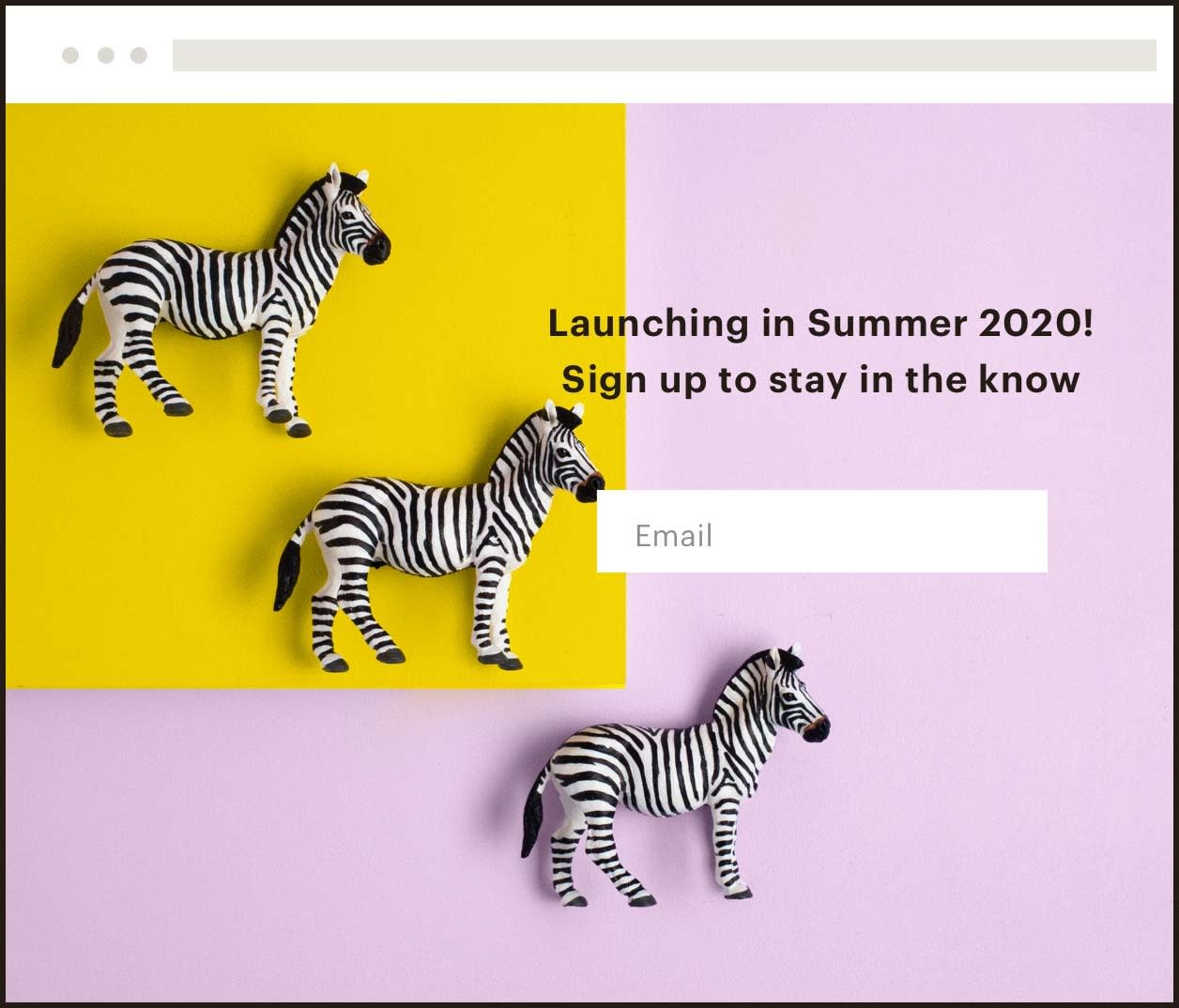 Pros:
Simple, easy-to-use builder

Unlimited landing pages

Builder available on all plans

Integrated email marketing features

Marketing automation
Cons:
Limited design options

Limited marketing features

Weak integration
Mailchimp has one of the best email builders in the business so it should come as no surprise to learn that its landing page builder is equally as impressive. Yes, design options are quite limited but this only helps the tool make it even faster to create and publish new landing pages.
Best of all, the landing page builder is available across all Mailchimp plans, including the free version of Mailchimp, and you can create unlimited landing pages on all plans, too.
That's right, unlimited landing pages for free!
You also get A/B testing on the Essentials package, which starts from $9.99/monthand a growing list of email marketing and automation features as you work your way up Mailchimp's pricier plans.
The only real downside to Mailchimp is that it doesn't really pack the heavyweight email marketing and automation features serious businesses need, even on its Premium plan, which starts at $299 per month.
Can't knock its landing page builder, though.
Pros:
It's free

Super-fast builder

Promotion features

Analytics
Cons:
No A/B testing

Limited customisation

Only suitable for smaller businesses
Launchrock is actually a basic website builder but you can use it to create landing pages for free. This platform gears itself towards entrepreneurs and new startups more than enterprise businesses. Once your page is created you can share them on social and get them discovered by the existing Launchrock audience to boost exposure.
You don't get A/B testing with Lanuchrock but there is a healthy selection of analytics tools to keep track of performance. We're not talking about rich features with Launchrock; instead, you're looking at a simple, free and versatile alternative to paid platforms.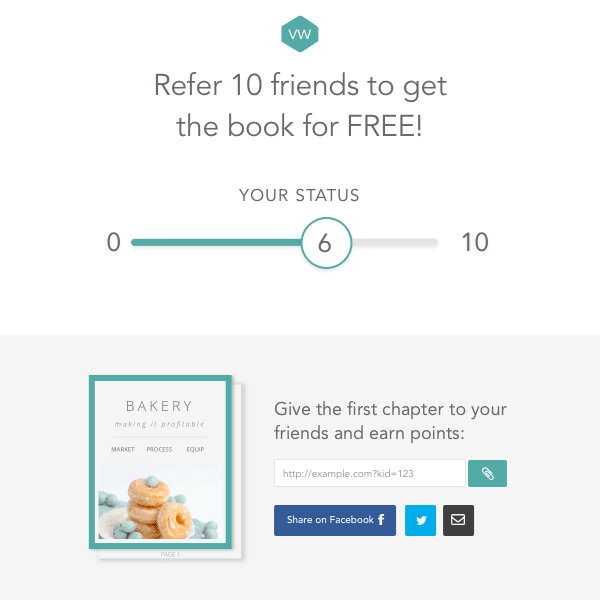 Pros:
Unlimited Landing pages, pop-ups contests and referrals

A/B testing with all packages

Analytics

Promotion features
Cons:
Limited campaigns and visitors

Limited customisation

Limited integrations
Once again, KickoffLabs offers a lot more than landing pages. More specifically, it's designed to help you launch and promote new products/services with a number of features. Aside from landing pages, you can give awards to customers for referrals and run contests.
You also get analytics, A/B testing and fraud protection to prevent fake contest entries and referrals.

Pricing is in the same ballpark as the rest of the tools we're looking at today but there's a pretty heavy restriction on the number of visitors and campaigns. Each campaign is essentially a list of leads that can come from multiple landing pages. However, a unique visitor counts as someone who views a KickoffLabs form or triggers an API request.I tend to find you'll reach the visitor limit before you'll max out your campaigns
I tend to find you'll reach the visitor limit before you max out your campaigns but the limitations quickly become apparent either way.
#18: Landing Lion / Makeswift

Pros:
Decent library of templates for different purposes – ebook, coming soon, giveaway, lead capture form, etc.

Plenty of design freedom

Strong integration options

SEO optimisation tool

Visitor playback feature allows you to see visitor behaviour
Cons:
Not the cheapest option on the market

Future unclear with Makeswift launch
Landing Lion is a bit of a cult classic in the landing page builder realm that a lot of people might not know about. It's not the best builder on the market by today's standard but it packs some unique features like Visitor playback that shows you what users are doing on your landing pages – a great conversion optimisation tool.
Sadly, Landing Lion is no longer available. The company has relaunched as Makeswift and you can find out more information about this here, if you're interested.
The company has warned Landing Lion users that they'll need to migrate over to Makeswift in order to keep their content live after the relaunch date. What we don't know yet is how much of Landing Lion will survive in a post Makeswift world.
Makeswift is a new code-free website builder that promises to change the way we build pages – only time will tell if it can deliver on its word. You can request access here to become an early adopter.
Pros:
Affordable WordPress page builder

Free version available

Plenty of design freedom

Simple interface

Large library of templates
Cons:
Some glitches

Rogue margins can cause occasional layout issues
Elementor has established itself as the go-to WordPress page builder plugin. You only have to visit the plugin's WordPress page to see how high its reputation is among users – an average review score of 5/5 from more than 5,000 reviews and growing.
Elementor offers a free plan that may provide everything you need as a kind of WordPress landing page builder. However, you can unlock more features like hundreds of more templates, a theme builder, dynamic content and motion effects by signing up to its paid plans, which range between $49 and $199/year.
Pros:
Campaign-driven landing page tool

Built-in lead generation features

Social and email integration

Integrated email marketing features
Cons:
Not the best landing page builder

Templates are kind of dated

Relatively expensive starting prices
Shortstack is an interesting option in the sense that it's landing page builder isn't particularly impressive. However, Shortstack's big strength is that it allows you to create lead generation campaigns like social contests, coupon downloads, giveaways and email sign-up campaigns.
If you're happy to create your own landing pages from scratch in ShortStack's editors (the templates aren't up to much) then you can create and manage these campaigns with relative ease.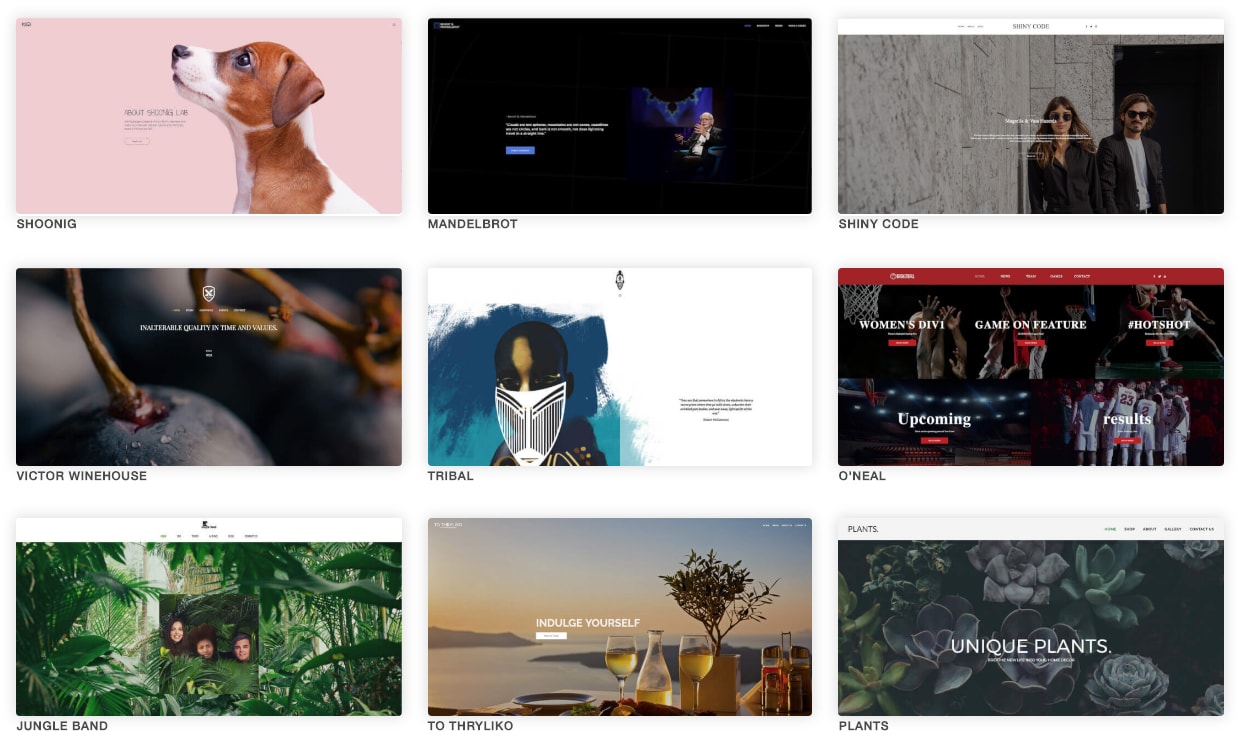 Pros:
Intuitive page builder

Unlimited pages across all plans

Strong selection of templates

Plenty of design freedom

Built-in analytics

SSL encryption across all plans

Very competitive pricing

Free version available
Cons:
No A/B testing

No integrations on free version
Ucraft is an innovative website builder with a dedicated drag-and-drop landing page tool. There's a free version available that allows you to build an unlimited number of pages with SSL encryption included, unlimited bandwidth, SEO tools and a really strong set of features, as standard.
Paid versions are reasonably priced, too – and that's understating things. Prices start at $10 per month and max out at $69/monthwhich gives you a lot of features for your money.
It's a shame you can't get A/B testing on any of the plans and a mild inconvenience that there are no integration options on the free version, but it's hard to criticise at these price points.
Pros:
Simple, easy-to-use page builder

Good selection of themes and templates

Reasonable pricing if you pay up for the Master Club plan

Every theme comes with a couple of landing page templates
Cons:
Expensive on a theme-by-theme basis

Not the smoothest interface
Themify is similar to Elegant Themes in the sense that it produces WordPress. The company also provides a page builder plugin that integrates with its latest themes, turning them into a visual editor that you can use to build custom websites and landing pages.
The builder is simpler and easier to use than Divi's but also less powerful and restricted in terms of design options. That said, you still get a reasonable amount of design freedom, even if the interface isn't as smooth as some of the other options we've looked at in this article.
Which is the best landing page builder for you?
To sum up, if you want the best features and most customisation, Unbounce is still the tool to go for. There is a bit of a learning curve but you can simply do more with it. It also comes with the best A/B testing features offered by any of these tools and quality analytics feedback. And then you have Unbounce Convertibles, which brings pop-ups to Unbounce landing pages (if that's your thing).
If you want less power and more speed, then take a look at Instapage. It's crazy how quickly you can get optimised landing pages up and running with Instapage, even if it doesn't match Unbounce for flexibility. It also doesn't come with native pop-up features – something to consider (you don't have to use them!).
Wishpond and Leadpages both have their pros and cons, depending on which price point you're looking. Either way, these top four options are all great tools and certainly worth checking out.
If you're looking for more than a dedicated landing page builder, the other options in this list are well worth a look at. There are some really good tools in there for building entire websites, email campaigns and lead generation strategies. If all you need is a dedicated landing page builder, Unbounce and the other nine options we first looked at a hard to beat. However, the are plenty of other tools that bring additional features into the mix and some surprisingly simple website builders that are perfectly capable of helping you put together landing pages.