According to research from Google, it can take anywhere between 20 to 500+ touchpoints for people to complete an online purchase. Not only that, but the number and type of touchpoints can vary greatly, depending on the purchase in question and the individual needs of each buyer.
The modern sales process is a complex and highly personal journey, which makes it difficult for marketers and sales teams to deliver the right messages, in the right places, at the right time.
Luckily, there are some tools that will help you achieve this:
CRM: A customer relationship management (CMS) system allows you to compile data about prospects, track their progress along the buying cycle and send targeted messages to them along the way.
Lead generation: The tools to create landing pages, web forms and other lead generation essentials easily.
Email marketing: Still the most reliable and effective way to keep leads/customers engaged, before and after the initial purchase.
Multi-channel marketing: With leads coming in from search, social, email and multiple other sources, you need a space where you can bring them together and manage them collectively.
Marketing automation: Cut out the manual workload of data-driven marketing so messages are automatically delivered, based on the actions and changing interests of your prospects.
Customer support: To keep those customers happy and coming back for more.
Optimisation tools: To constantly improve results and grow your business.
That's a lot to expect from any marketing toolkit but there are plenty of all-in-one CRM and marketing automation platforms that promise to deliver everything on the list above – and more.
In this article, we look at the top 10 options available right now.
What are we looking at today?
As this is an in-depth guide, let's quickly preview everything covered in this article and you can navigate to any specific sections by clicking on the links below.
Obviously, claiming one piece of software is better than another is highly subjective. My needs are different from yours and we all have our own opinions, experiences and biases that influence our decisions.
To ensure this guide is objective and reliable, we're not only offering options but also insights based on comprehensive data, surveys and feedback from other users.
Later in the article, we also include comparison tables so you can easily see how these CRM platforms stack up for things like price, features and integrations. For example, here's a sneak peek at how the pricing compares for each platform we're looking at in this guide, based on the size of your contact list.
We've taken the same data-driven approach in our 10 Best Email Marketing Software & Email Automation Tools of 2020 guide and, at the end of this article, we'll explain how you can access the raw data we've compiled to create these guides.
The best all-in-one CRM platforms
Based on our data, the top 10 all-in-one email marketing, automation and CRM platforms are:
These are the 10 highest scoring platforms in our extensive dataset, meaning they all provide excellent email marketing solutions with built-in customer relationship management (CRM) systems and automation features to power your campaigns.
However, each of these platforms is geared towards different types of businesses, projects and budgets. So the focus of this guide is to help you choose which all-in-one system is the right choice for you.
First, we'll look at the top 10 platforms in more detail and explain why they scored so well across every category. Then, we'll help you decide which platform is for you by looking at the top performers in each category.
#1: ActiveCampaign: The best all-in-one system for every business size
Pricing starts at $9/mo
If you're looking for an all-in-one CRM, email marketing and automation platform, ActiveCampaign is clear the winner. While most of the products we're looking at in this guide offer varying amounts of email marketing and automation features, ActiveCampaign is the most comprehensive system.
The only possible exception is HubSpot, which offers up even more features but falls short in one key area where ActiveCampaign shines: marketing automation.
Aside from that, HubSpot's pricing is on another level while ActiveCampaign is one of the most affordable all-in-one platforms around.
ActiveCampaign features
Key features:
CRM: Manage contacts and automatically update details without manual input.
Email marketing: Advanced email marketing campaigns including broadcast emails, triggered emails, targeted emails and more.
Unlimited emails: Send an unlimited number of emails to contacts on every plan.
Email builder: Drag-and-drop email builder available on every plan.
Email templates: Use or edit email templates to create campaigns quickly.
Autoresponders: Send automatic email responses to prospects instantly or after your specified delay.
Sales automation: Cut the manual workload out of sales with automated tasks, notifications and reminders.
Contact & lead scoring: Prioritise leads to focus your marketing and sales efforts on the highest-value prospects.
Marketing automation: Automate email campaigns and marketing responses to deliver messages and take action.
Automation builder: Create your own automation workflows with ActiveCampaign's drag-and-drop automation builder.
Site & event tracking: Track user behaviour on your website to attribute campaign success and deliver relevant messages based on user actions.
Customer support: Provide customer support through email and chat.
Customer retention: Identify and reward your best customers to incentivise repeat purchases.
ActiveCampaign's goal is to provide almost every marketing tool you'll ever need and the company comes as close as anyone. This all-in-one system is going to save you plenty of money on software fees by incorporating most of the tools you need to integrate sales, marketing and customer service into one platform.
These savings are enhanced by ActiveCampaign's affordable, pay-as-you-grow pricing model, which puts enterprise software in your hands for SME price tags.
ActiveCampaign offers the best feature-per-dollar platform, packing advanced tools and features, even into its cheapest plans. Here's a quick summary of what you pay for different contact numbers on the company's Plus plan, which is capable enough for most SMEs:
1,000 contacts – $49/mo
2,500 contacts – $99/mo
5,000 contacts – $135/mo
10,000 contacts – $199/mo
Crucially, the prices of its more expensive plans increase gradually so you don't have to worry about sudden price hikes standing in the way of further growth – a common problem with enterprise marketing systems.
Automation is ActiveCampaign's biggest strength and none of the other platform's we're looking at in this guide really compete here. Everything is based around ActiveCampaign's drag-and-drop automation builder, which allows you to visually create workflows for almost anything you can come up with: email sequences, automatic replies, triggered messages, automated sales tasks and fully automated marketing strategies.
With website tracking, lead qualification, lead scoring and email marketing, you can apply automated workflows to every stage of your marketing and sales funnel to guide leads and customers to the next key stage of the journey – the next conversion, the next purchase or simply leaving a review, for example.
You also get a full suite of email marketing features, including a drag-and-drop email builder to create visual messages, either from scratch or by editing a template from the platform's built-in library.
The only missing feature is a dedicated system for sending transactional emails. While you can create and send transactional emails using ActiveCampaign, there's no built-in system for tracking them individually, preventing users from unsubscribing or tracking payments.
Given the comprehensive email marketing features on offer here, a transactional system would really confirm this as the best email marketing system around.
As things stand, Sendinblue is the only provider that offers a dedicated transactional email system. Then there's HubSpot, which offers a transactional email add-on with limited features but it costs $1,000/month and people won't receive your transactional emails if they unsubscribe, which defeats the whole point of paying for the plugin, in the first place.
Another key set of features built into ActiveCampaign is its intelligent data system, powered by the latest machine learning technology. Automatic lead qualification is enhanced by smart lead scoring that automatically updates as prospects progress along your funnel and the sales cycle.
ActiveCampaign also calculates the win probability for sales leads, based on their behaviour and your historical data. This helps your sales team determine which deals to prioritise while you can also calculate the customer lifetime value of prospects so that you can focus on those expected to generate the most revenue.
Honestly, there are too many features to talk about in one article but you can view the full list of ActiveCampaign features and plans on this comparison page.
How usable is ActiveCampaign?
With all-in-one marketing systems, usability is always a question mark. ActiveCampaign is one of the most capable platforms on the market but this comes with a certain amount of complexity while software packed with this many features is always going to have a learning curve.
Despite this, ActiveCampaign has worked hard to build an intuitive software platform with a logical structure and navigation that helps you get to grips with the product and find the features/tools you need.
Yes, there is a learning curve, but the company has an extensive library of online documentation to help new users hit the ground running. You also have an excellent customer support team should you run into any technical issues and one-to-one training to help you get the best out of the platform.
ActiveCampaign removes some of the intrinsic complexity of its all-in-one platform by implementing drag-and-drop editors. You can manage your CRM by pulling contacts from one stage of the funnel to another without manually opening profiles and updating statuses.
These drag-and-drop tools make it easier to complete simple tasks while some of the more complex tools, such as the automation builder, turn complex marketing actions into manageable tasks.
The automation builder is ActiveCampaign's slickest drag-and-drop tool and one of the biggest features on the platform. The quality of its email and landing page builders aren't quite at the same level, especially if you're used to dedicated landing page builders like Unbounce.
At the end of the day, if you want the best landing page builder, get a specialist tool like Unbounce. ActiveCampaign allows you to build effective landing pages without paying for separate software, even if the builder isn't quite as powerful as the likes of Unbounce and Instapage
What could ActiveCampaign improve?
Considering the features on offer at each price point, it's difficult to criticise ActiveCampaign. Of course, there's always room for improvement and we've already touched on the fact that the landing page builder isn't quite up to par with specialist tools.
It's a similar story with the email builder, which isn't quite as intuitive as Mailchimp's for example. In both cases, there's room for more customisation, especially in terms of layouts and styling.
That said, ActiveCampaign allows you to do so much more with your emails and landing pages with its email, marketing and automation features than other platforms – and you can always integrate with tools like Unbounce and Mailchimp if you prefer those builders.
In all honesty, though, email and landing page builders have progressed that much in recent years that ActiveCampaign's latest builders are very close to the best in the industry.
For example, we use ActiveCampaign alongside Unbounce as our landing page builder but, if we were starting again today, we would be happy enough with ActiveCampaign's native landing page builder.
ActiveCampaign verdict
As far as we're concerned, ActiveCampaign is the best all-in-one CRM, email marketing and automation platform available. Not only are you getting comprehensive features, but the platform's automation technology allows you to maximise the impact of every marketing and sales action in a way that few other platforms match.
Having used ActiveCampaign for so long now, we're in the privileged position to be able to offer our readers an exclusive partnership offer that'll save you up to $5,000 over the course of two years – including free implementation and migration, your second month free of charge, free CRM with sales automation and more.
Important: Make sure you use this link to unlock the exclusive offer and you can find out more about the ActiveCampaign suite of marketing tools here.
#2: Omnisend: The best for e-commerce brands
Free plan available; pricing starts at $13/mo
Omnisend is a bit of a newcomer to the marketing software scene but the company has quickly built a reputation of being a modern system that solves the modern problems today's businesses face.
The platform is designed for growing e-commerce companies that want to automate their sales and marketing processes – a niche that isn't catered for by many CRM providers.
To help you get started, Omnisend offers a free plan for new and smaller retailers and paid plans start from as little as $13/month in return for an impressive set of features.
Omnisend features
Key features:
Lead generation: Capture leads on your website with landing pages, forms and pop-ups.
Email marketing: Create and manage email campaigns to turn leads into paying customers and incentivise repeat purchases.
Marketing automation: Automate email campaigns, SMS campaigns, and push notifications.
e-commerce workflows: Omnisend has a collection of pre-built automation workflows designed specifically for e-commerce brands.
Website tracking: Track user behaviour on your site and attribute actions.
A/B testing: Test the effectiveness of email and marketing campaigns so you can run with the top-performing variation.
Abandonment campaigns: Target people who failed to complete the purchase with incentive campaigns to close the deal.
Cross-selling & upselling: Encourage customers to buy again with product recommendations or compel them to spend more by promoting more expensive products/upgrades.
Customer retention: Keep your customers engaged and spending with retention campaigns.
Customer loyalty & incentivisation: Incentivise purchases and loyalty with recommendations, gift boxes and scratch cards.
Reporting: Track campaigns, sales team performance, customer retention and more.
Integrations: Omnisend integrates with most of the major e-commerce platforms, including Shopify and WooCommerce.
Omnisend implements an exciting set of features for e-commerce sites, including specialist campaigns, automation workflows and reports designed to help online stores maximise sales.
With built-in cart abandonment campaigns, you can reach out to previous visitors who added products to their shopping cart but failed to checkout and complete the purchase. While you can do this with ActiveCampaign and many other email marketing platforms, this built-in functionality is great for smaller retailers and new businesses owners that are still learning the ropes of e-commerce marketing.
Another bonus for new and small businesses is Omnisend's free plan, which covers you for up to 500 contacts and 15,000 emails/per month, which is a reasonable contact limit and generous email limit for a free plan.
The free plan includes some impressive features, too, with email marketing, website tracking, landing pages, pop-ups and a decent set of targeting and segmentation options.
Unfortunately, you don't get any automation features at all on the free plan but you get access to most of them on the Standard plan, which only excludes you from push notification automation and personalised recommendations – both of which are available on the Pro and Enterprise plans.
This is true for most features with Omnisend restricting very few of them to the higher priced plans, meaning you get access to most features for $13/month if you pay for the full year's subscription up front.
However, you're not so much paying for features with Omnisends paid plans but rather the number of contacts you have on your system.
Omnisend pushes its SMS marketing features as a key selling point and the platform certainly delivers an impressive dedicated system for sending and automating SMS marketing and sales strategies.
The only problem with this is that it can get expensive if you're using the standard plan, which means you have to buy credits for each message you send.
Pricing depends on where you're located, too, with 100 SMS messages costing $1.50 in the US but $5.00 in the UK and $4.50 in Australia.
This pricing doesn't really fit with the affordable nature of Omnisends plans if you've got to pay an additional $25.00/month to send 500 SMS messages in the UK, for example.
The good news is you get free SMS credits on the Pro and Enterprise plans but you may be forced to buy credits regardless, if you're sending a lot of messages.
How usable is Omnisend?
Ominsend does well on the usability front, finding a comfortable balance between features and a relatively simplistic platform, considering how much is packed into this software.
The company is clearly targeting new and smaller e-commerce brands looking to grow through automation so the system must be approachable for new and smaller retailers that might not have a lot (or any) experience with CMS and marketing software, in general.
Omnisend succeeds at this with a system that's easy to pick up, even if you're new to this kind of software. The only real learning curve is getting used to where everything is but this is expected from an all-in-one system, simply due to the number of features on offer, and Omnisend performs well in this regard.
Even the more complex features like the automation builder are intuitive and you won't need a lot of time to get used to them.
That said, some basic automation is missing, which increases the amount of manual work required to complete tasks. For example, you can't save certain settings like templates or content blocks for reuse, meaning you have to start again from scratch.
These are basic oversights that could make a real difference to the daily productivity of using Omnisend, which positions itself, primarily, as an automation platform.
Back to more positive news, Omnisend integrates with a relatively small – but very important – set of third-party platforms for e-commerce brands. Even on the free plan, you get integration with Shopify, BigCommerce, WooCommerce, Zapier, Shopify Flow and Tidio Live Chat.
Upgrading to the Standard plan opens up a further nine integrations, including Facebook Page (with auto-posts), SMile, LoyaltyLion and Intercom. Only three integrations are limited to the Pro and Enterprise plans: Gorgias, CartHook and EasyShip.
The integrations are excellent, too, making it easy to switch between, say, Shopify and Omnisend or complete tasks directly from Omnisedn without needing to switch at all.
What could Omnisend improve?
Our main complaint with Omnisend is the noticeable lack of automation in some areas. It's frustrating to have to manually repeat the same tasks, especially when you're creating resources for an *automated* campaign. As a user, some of these oversights seem so obvious that you wonder how and why they haven't been addressed by now.
We know they've been mentioned in user reviews and surveys like our own.
We would also like to see more templates available, especially for email marketing and greater control over customisation would be good. In general, a lot of the features in Omnisend just don't go as you want them to, especially when it comes to customisation and automating tasks.
Then, there's the issue of the SMS pricing, which is expensive if you're on the Standard plan where you have to prepay for credits. The pricing just doesn't fit with the affordability of the rest of the platform, which is clearly aimed at small retailers who probably need free credits more than anyone.
Of course, Omnisend needs to make its money from somewhere but this seems like a slightly illogical pricing structure.
Omnisend verdict
Traditionally, marketing software has focused on B2B brands with a heavy emphasis on enterprise businesses. Omnisend breaks this outdated trend by providing a platform for e-commerce brands with a pricing structure that scales up for the smallest of retailers looking to build an online empire.
Omnisend offers a free plan that small retailers can use to spark real growth. This isn't merely a bait tactic to lure you in; you can make real things happen on the free version of Omnisend and upgrade to a paid plan once your business demands further growth.
You also get a range of specialist e-commerce features, including product recommendations, discount codes, gift boxes and competitions, which few other CMS platforms can offer without integrating with third-party tools.
At these price points, Omnisend's software offers great value for online retailers that don't get enough attention from CMS providers.
#3: CompanyHub: The "easy-as-Excel" marketing & sales CRM
Pricing starts at $15/mo
CompanyHub wants to take the complexity out of all-in-one marketing software with its "easy-as-Excel" while delivering all of the features smaller businesses need to drive growth.
You get a customisable CRM with email automation, lead management, a visual sales pipeline, reporting and sales bots along with two excellent mobile apps for iOS and Android to manage deals on the go.
While there's no free plan available, CompanyHub's pricing is competitive with Omnisend and the more affordable platforms we're looking at today with prices starting at $15/month per user.
CompanyHub features
Key features:
Customisable CRM: Manage customer data in your own way with custom fields, columns, filters and reports.
Lead management: Manage leads across the entire customer journey.
Pipeline management: Single deal pipeline management on the cheapest plan, multiple deal pipelines on higher plans.
Sales bots: Capture leads from your website using native chatbots.
Email sync: 2-way email sync allows you to send emails from CompanyHub and your email client.
Bulk emails: Send emails in bulk without manually rewriting and sending.
Email tracking: Unlimited email tracking available on all plans.
Email templates: Basic email templates available on all plans.
Email scheduling: Schedule emails to send them at the most opportune moment.
Reminders: Follow-up to unanswered emails by creating reminders that trigger when no reply is received after your specified duration.
Appointment booking: Allow your customers to book appointments on your website and your team to manage them in CompanyHub.
Lead capture: Capture leads from your website through email sign-up forms.
CompanyHub's CRM is loosely designed around the spreadsheet format that so many small businesses start using to store customer and business information before upgrading to dedicated software.
The idea is that companies already using spreadsheets for data storage will be able to pick up CompanyHub and start using it from day one with very little learning curve.
It's an intelligent design choice and the format works.
Behind the Excel-inspired top layer of CompanyHub's CRM is an intuitive drag-and-drop system for managing customer data, leads and deals across the entire sales funnel.
The platform caters for a wide range of industries and business types, including agencies, startups, non-profits and small businesses ranging from estate agents to roofing companies. So whatever line of business you're in, you can customise the system to meet the needs of your company and adapt it as you continue to grow.
Pricing starts at $15/month per user for the Productivity plan, which gives you access to all of the lead management features available on the platform, a single deal pipeline, 2-way email sync for one email account per user, bulk email, unlimited email tracking, email scheduling, reminders and lead capture tools – among other things.
It's a decent offering, even on the cheaper plan and upgrading to the $24/month Automation plan gives you multiple deal pipelines, advanced reporting, bulk changes and a set of sales and workflow automation features.
The only features reserved for the $42/month Accelerate plan are dynamic forms, custom tables, advanced industry customisation, quotes, sales orders and inventories, plus territory management/rules-based data visibility.
The price increases between plans are moderate and the feature upgrades offer enough value to justify the higher fees while the overall feature restrictions on lower-priced plans are both reasonable and logical – a balance many companies struggle to find.
All things considered, CompanyHub offers up a competitive platform in terms of features and its affordable pricing model is accessible to even the smallest of businesses.
How usable is CompanyHub?
CompanyHub positions itself as the "easy-as-Excel" CRM so usability better be one of the platform's biggest strengths. The good news is, the company delivers on its promise with an intuitive all-in-one system that manages to pack some powerful features into a relatively simple software platform.
Interactivity is a prominent theme while using CompanyHub with drag-and-drop interfaces everywhere you turn. Performance can be an issue with interfaces like these but CompanyHub, for the most part, runs smoothly even while using the web app.
CompanyHub squeezes quite a lot of features into its affordable plans but they're all relatively simple – for example, the automation features are very basic compared to ActiveCampaign but this benefits the user experience for smaller businesses who don't need the complexity of a platform geared towards SMEs and enterprise brands.
It's no coincidence that CompanyHub has no "Enterprise" plan at all and the company never pretends to be aimed at businesses with more complex needs – something a lot of software providers try (and usually fail) to pull off.
To get the best experience from CompanyHub, you'll want to sign up for the Automation plan (or higher). As the name suggests, this opens up the platform's full set of automation features, allowing you to achieve more with less manual input.
The bulk changes/actions feature alone is worth the upgrade but automated workflows, notifications, alerts and tasks turn this into a capable platform that never compromises usability.
For a full comparison of CompanyHub's plans, pricing and features, you can take a look at the pricing page on its website.
What could CompanyHub improve?
CompanyHub has a great reputation among its customers and former users, which tells you how good this platform is for its target audience. There are some clear areas where the platform could improve even further, though.
With a decent set of email marketing features available, it's a shame there's no email builder built into the platform. Yes, you get email "templates" that you can use and customise but these are only basic text emails.
What's missing is a drag-and-drop email builder and visual templates for creating engaging emails. Given the quality of CompanyHub's platform, we can only assume that, if it did develop and integrate its own email builder into the platform, it would be one of the best builders on the market.
Maybe we'll see this added in the near future – hopefully, without affecting prices too much – and the company has a good track record of listening to customer feedback and introducing new features.
In the past few years, CompanyHub has rolled out a calendar system and reminders, which were two features often mentioned in reviews and customer feedback. The same is true with its excellent iOS and Android apps, which many customers were requesting prior to their release.
CompanyHub's willingness to listen to its customers and improve is reassuring.
CompanyHub verdict
CompanyHub offers up a compelling choice for smaller businesses looking for a capable, yet affordable all-in-one CRM platform. The email marketing and automation features are sophisticated enough to drive small business growth but never complex enough to compromise its "easy-as-Excel" selling point.
The user experience is fantastic and this is backed up with excellent customer support.
However, CompanyHub is too simple for companies that need serious email marketing and automation features from their CRM platform. The lack of an email builder and quality templates is symptomatic of a platform that excels at simplicity while compromising on certain features to prioritise ease of use.
#4: Salesflare: The best for automated data entry
Pricing starts at $29/mo
Salesflare promises to reduce the time you spend on data entry by more than 70% with its intelligent CRM platform. The company wants to help you spend less time managing sales data and more of your time on closing deals and managing your customers to maximise revenue.
Every CRM platform we're looking at in this article is highly capable but Salesflare is the only one that prioritises automated data entry. And, anyone who's used a CRM platform before will know that manual data entry is one of the biggest drags on time and other resources.
Salesflare thinks its intelligent CRM is the solution to this problem.
Salesflare features
Key features:
Automated data entry: Salesflare automatically gathers contact and company data from emails, email signatures, social profiles and other sources for you.
Automatic logging: Connect your calendar and mobile phone to automatically log your meetings and phone calls with customers.
Opportunity management: View all of your opportunities from one dashboard while Salesflare intelligently flags deals that need your attention.
Website tracking: Monitor the actions users take on your site and attribute campaign success to real interactions.
Email tracking: Keep track of email opens and engagement to measure the effectiveness of your campaigns and chase up leads based on responses.
Personalised email campaigns: Create and send personalised email campaigns from any mailbox connected to Salesflare.
Automated email campaigns: Follow up beyond the automated email and bulk send to maximise engagement.
Email templates: Create campaigns quickly by editing email templates and personalising messages.
Lead qualification & scoring: Focus on the leads that matter most to your business.
Salesflare packs enterprise features into an affordable platform aimed at small B2B businesses. With plans ranging from $29-$99/month per user, even the Enterprise plan remains affordable for small B2B sales teams.
Salesflare doesn't restrict a lot of features across its plans either and you get access to almost everything on the Growth plan. Upgrading to Pro gives you more advanced team email marketing and automation features, the ability to set user permission and custom dashboards.
With the Enterprise plan, you're not really getting additional features for your money but improved customer service, support and training. For $99/month per user, you get custom training, a dedicated account manager and data migration from your existing system, done on your behalf.
The standout feature with Salesforce is its automatic data entry, which aims to reduce the time you spend on managing customer data by 70% or more. Basically, Salesflare collects company and contact data for you, gathering this information automatically from emails, email signatures, social media accounts and other channels connected to your contacts' email addresses.
When it works, this saves you a lot of time searching for contacts' LinkedIn profiles and manually filling out profiles so you can segment your campaigns and target prospects with as much relevancy as possible. And, even when it doesn't work (missing data, conflicting data, etc.), you can forgive the system because it genuinely saves time with data entry.
It's not a perfect system, by any means, but it works well enough to reduce the most painstaking task of CRM: manually inputting and updating data.
Salesflare isn't a one-trick pony, either. Its automated data entry system is part of a robust CRM, marketing and sales system that packs some serious features and tools at surprisingly affordable prices.
While there are some obvious gaps in the feature list, you get a solid set of email marketing, lead nurturing, pipeline management, reporting and automation features built into the same system.
All in all, Salesflare is a comprehensive platform but there's a noticeable lack of lead generation tools. Above all, there are no web form tools to help you capture leads on your website and you can forget about landing pages, pop-ups or chatbots – you'll have to get these elsewhere if you need them.
Salesflare isn't a particularly multichannel system, either. You can't call contacts from the software, send SMS messages or reach contacts through instant messaging.
Everything revolves around email but the platform does have a solid set of native integrations, allowing you to bring multichannel functionality into the system through third-party platforms.
You can check the full list of integration options here.
The downside with integrations is that your software fees multiply and the affordability of Salesflare suffers.
How usable is Salesflare?
Salesflare isn't as complete as ActiveCampaign in terms of features but this is still a pretty comprehensive sales and marketing CRM. So there's a certain complexity to the platform, which always makes software design and usability a challenge, but the company has done a commendable job.
Although the software looks a little dated, by modern standards, it's only the cosmetic aspect that feels like it could do with an update. When you first start using Salesflare, you get the impression it's a relatively simple platform but, as you delve deeper into its key features, you realise it's a deceptively sophisticated system.
This is probably the biggest compliment you could pay to an all-in-one CRM platform. Salesflare looks and feels like a simple platform but, when you need to do something more complex, most of the tools you need are a click or two away.
When we first tried Salesflare, there were some bugs and outages but the company was very new at the time and we heard that things had improved since then. So, we decided to give the platform another try and we can confirm that performance is significantly better now.
If you tried Salesflare a few years ago and ran into some performance issues, it might be worth signing up for another trial.
What could Salesflare improve?
Honestly, the main issue with Salesflare is the company's website. It doesn't provide much information about the product and it hardly inspires you to try the platform at all.
In fact, you're better off visiting the knowledge base section of the website to find out more about the platform – for example, the What features does Salesflare have? article, which does a much better job of showcasing the abilities of the platform than the website does.
The knowledge base will also help you get familiar with the platform and understand all of the features at your disposal. Salesflare is also responsive if you run into any technical issues and need to contact its support team but, aside from the knowledge base, there aren't any other resources at your disposal to help you fix basic issues for yourself.
Hopefully, Salesflare will build upon its online documentation and support in the future.
For a relatively new company, Salesflare entered the market with a solid product from the beginning but it has improved markedly every year so we're quite confident that the platform itself and the services provided around it will continue to get better.
Salesflare verdict
Salesflare is a sophisticated all-in-one CRM platform that delivers the advanced features B2B companies need while pricing its plans with small businesses in mind.
You would normally have to pay significantly more for the lead management and automation on offer here so this is a great option for small B2B companies that need a capable but affordable system.
The only major compromise is that some key features are missing, which means you're almost certainly going to need integrations with other tools and this will push up your monthly software fees.
Our advice is to think carefully about what features you need (and will need in the future) so you can compare Salesflare with ActiveCampaign to see which platform delivers the best value overall, once you consider all of the integrations and other software fees you'll need to pay.
#5: Sendinblue: The best for transactional emails
Free version available; pricing starts at $25/mo
Sendinblue was once a simple but powerful email marketing platform for small businesses but it's evolved into a capable all-in-one system in recent years.
Throughout this time, Sendinblue has boasted some of the best transactional email features available and this is still true today.
However, Sendinblue has developed its software into a complete sales and marketing system with one of the most generous free plans around and reasonable fees at every price point, making it a great option for startups and small businesses.
Sendinblue features
Key features:
CRM: Manage contacts and leads across your pipeline.
Unlimited contacts: Manage unlimited contacts on all plans.
Email marketing: Manage and automate email marketing campaigns to convert more leads into customers.
Transactional platform: Access some of the best transactional email features, even on the free version of Sendinblue.
300 daily emails: Send up to 300 emails per day on the free plan.
Email builder: Create visual emails using Sendinblue's drag-and-drop builder.
Marketing automation: Create automated workflows, track user behaviour on your website and trigger automated campaigns for up to 2,000 contacts on the free plan.
Chat: Speak to visitors and customers on your website to generate leads and deal with technical issues.
You can see the full list of Sendinblue features and a plan comparison on the company's pricing page. The first thing you might notice is how impressive the company's free plan is, offering up some surprisingly advanced features to help small businesses spark that initial burst of growth.
For the grand sum of $0/month, you get a sales CRM, unlimited contacts, email marketing and marketing automation and plenty more. The only major restriction is that you're limited to sending up to 300 emails per day.
The free plan also gives you a drag-and-drop email builder and templates to build visual email campaigns for every stage of the sales funnel.
Best of all, you get access to Sendinblue's Transactional Platform, complete with some of the best transactional email features available anywhere. This feature means Sendinblue is an excellent option for small software companies and online retailers, although larger businesses will find the platform too simplistic.
Likewise, if you plan to build and grow your venture into big business status, you'll outgrow the capabilities of Sendinblue, probably before you even graduate from SME status – so this is something to keep in mind.
Upgrading to the $25/month Lite plan gets you A/B testing, lifts the 300 daily email limit and removes Sendinblue's branding from your emails.
The Premium plan involves a more drastic price jump at $65/month but you also get a more significant set of feature upgrades. This includes a built-in landing page builder, Facebook advertising campaigns, multiple shared inboxes, advanced reporting, heatmaps and email open and click tracking – among other things. You can trigger automated campaigns to an unlimited number of contacts, which opens up your growth potential quite drastically.
The premium plan also allows you to create up to three accounts so you're being charged a flat $65/month fee, not on a per-user basis.
How usable is Sendinblue?
Sendinblue is pleasant to use and it benefits from being a relatively simple platform, despite building some advanced features into its software.
This isn't a comprehensive sales and marketing CRM with heavyweight features like ActiveCampaign or HubSpot. It's more of a lightweight system that combines a lot of the same features but, in most cases, simplified versions of them that are more suitable for smaller businesses.
For example, Sendinblue's email automation is quite simplistic compared to ActiveCampaign's but, for a lot of new and small businesses, capable enough without adding too much complexity to the platform.
The company's approach to simplifying advanced features results in a capable platform for smaller businesses that remains easy to navigate and use.
The danger is some of these features and tools might not have the depth you would like.
This is more obvious with some tools than others. For example, the email and landing page builders don't give you a lot of control over customisation. Both tools are less advanced than the equivalents on offer from ActiveCampaign and HubSpot and significantly less capable than the likes of Mailchimp and Unbounce.
However, if you can live with the limitations of Sendinblue's email and landing page builders, that's money saved on paying for third-party tools. Not to mention the fact that Sendinblue's email builder is available on all of its plans, even the free version.
We've used Sendinblue for many years now (alongside ActiveCampaign) and there have been occasional issues with downtime. This seems to have improved over the past year or so but we would like to see some kind of notification system that alerts us when specific emails haven't reached contacts due to downtime.
Currently, there's no way of knowing whether emails have failed to send or which ones have been affected.
What could Sendinblue improve?
Sendinblue could be more responsive when it comes to customer support. If you run into technical issues, there's a good chance you're going to have to wait for a response and, even then, the first response is often formulaic, containing info you could easily find yourself on the website's Help Center.
On a more positive note, Sendinblue's online documentation is fairly comprehensive with plenty of resources to help new users get started with the platform. This won't help you solve any serious technical issues, though, and it's no replacement for a more responsive customer support team.
One other possible issue small businesses might run into is the jump in price from the $25/month Advanced plan to the $65/month Premium plan. While the jump in features between the two plans is significant enough to justify the price tag, we feel there's room for a $40/month plan to offer a more gradual upgrade path.
Sendinblue verdict
Sendinblue is an excellent all-in-one sales and marketing CRM for smaller businesses, especially if you need features like marketing automation and transactional emails in a relatively simple platform.
In fact, Sendinblue is still the best option for transactional emails and its free plan is one of the most generous out there.
This allows new and small businesses to build some early momentum and get over the first growth hurdle without worrying about software fees. The platform, then, provides an affordable growth path with excellent features on its paid plans and reasonable prices across the board.
#6: EngageBay: The best CRM for features on a low budget
Free version available; paid plans start at $8.99/mo
If your business plans are too ambitious for Sendinblue but you still need an affordable platform, EngageBay could be the all-in-one CRM for you. In fact, EngageBay is the best "bang for buck" all-in-one CRM option for companies on a low budget.
While the free plan limits you to 1,000 contacts, the feature list looks more like something you would expect from paid enterprise plans and the upgrade path is equally impressive with major feature additions and gradual price increases.
EngageBay features
Key features:
CRM: Manage contacts, deals and tasks across the entire customer journey.
Predictive lead scoring: Basic lead scoring is available on the free version with more advanced reports on paid plans.
Email marketing: Email templates, tracking, scheduling, segmentation and other email marketing features.
Email builder: Build and edit visual email templates (limited access on the free plan).
Autoresponders: Automatically respond to email enquiries from your customers and leads.
Landing pages: Add landing pages to your site for capturing leads (limited to 1 landing page on the free version).
Landing page builder: Build your own landing pages or edit templates (limited access on the free plan).
Helpdesk: Add a helpdesk to your website to manage tickets and resolve issues.
Live chat: Provide instant support by implementing live chat on your website.
EngageBay's all-in-one platform includes features spread out across five different categories:
Marketing
CRM & Sales
Service Bay
Specials
Support
There are 42 features listed under marketing on the company's website and 26 of these are available on the free plan.
The free plan covers you for up to 15 users although you're limited to 1,000 contacts, 1,000 branded emails and 500MB storage before you're bumped up to the Basic plan, which will cost you $8.99/month per user.
Even on the free plan, you can send email sequences, autoresponders, email broadcasts, an email and landing page builder, email templates, live chat, predictive lead scoring and so much more – although, you're only getting limited access to most of these features on the free version.
By the time you upgrade to the $8.99/month Basic plan, you're covered for up to 15,000 contacts, 10,000 branded emails, calling minutes, a stronger set of lead nurturing features and a more advanced Service Bay for taking better care of your customers.
However, it's EngageBay's $29.99 Growth plan that really steps things up with marketing automation, sales automation, email and landing page A/B testing, email sequences, call reports, push notifications and a comprehensive customer support system in Service Bay.
Even the Pro plan is reasonably priced at $47.99/month per user and this gets you unlimited contacts, 50,000 emails per month, advanced reporting, account-based marketing features, call recordings, marketing and sales goal management, the full suite of Service Bay customer support features and plenty more.
For a monthly fee of less than $50/month per user, that's a remarkable suite of features and EngageBay delivers impressive value across every plan.
How usable is EngageBay?
Despite its affordable pricing, EngageBay is quite a feature-rich platform and, unlike Sendinblue's lightweight simplicity, there's a depth to these features that creates inevitable complexity.
So there's definitely more of a learning curve with EngageBay than most platforms at this price point but you're unlikely to find comparable features at these prices elsewhere, regardless.
Despite its comparative complexity, EngageBay delivers a solid user experience and, once you're familiar with the system, you're not going to have any real complaints.
There are some navigational quirks and the system doesn't give you any prompts or suggestions for next steps. You might also expect a system with this many features to have in-app tutorials and guides but you're left to figure everything out for yourself and this makes the platform more difficult to learn than necessary.
What could EngageBay improve?
Considering the features available, the pricing of each plan and the quality of the overall platform, EngageBay almost deserves a free pass in this section.
However, there's always room for improvement and some simple upgrades would make a huge difference. For example, the email templates on offer are pretty basic and updating these would improve the quality of entire campaigns for companies that aren't creating emails from scratch.
Believe it or not, there are some missing features that hold the platform back, too. Call me ungrateful but not being able to save and reuse blocks in the landing page builder is a pain and this is such a simple feature addition that would significantly raise the quality of EngageBay's landing page builder.
The bigger problem with EngageBay is the lack of support material, which we touched on in the previous section. If you head to the resources page on the EngageBay website, you get the impression that there's plenty of documentation to help you use the platform and address basic issues.
However, when you click through the categories and read any of the guides, they're mostly overviews of the software's features, key benefits and best practices, rather than instructions on how to actually use them or solve user problems.
We hope to see better online documentation from EngageBay in the near future and the platform would really benefit from having in-app walkthroughs, suggestions and prompts to direct users to relevant features and actions based on their latest tasks.
EngageBay verdict
If you're on a budget and looking for an all-in-one system that paves a growth path while remaining affordable at every step, then EngageBay offers the best value-per-feature for startups and small businesses.
When we looked at Sendinblue, earlier, we mentioned that ambitious smaller businesses could outgrow the platform and there's far less danger of this happening with EngageBay, thanks to the more advanced features and depth of quality on offer.
However, there still comes a point where some SMEs could need more than EngageBay's top plan offers and you have to start looking at platforms like ActiveCampaign and HubSpot that also cater for the larger end of the SME spectrum and enterprise companies.
#7: Salesmate: The collaborative CRM for remote sales teams
Pricing starts at $12/mo
Salesmate is all about empowering your sales team to close more deals and keep customers happy. This is a highly-customisable platform with built-in productivity and collaboration features that make it ideal for smaller mobile and remote sales teams.
There's no free plan available here but prices start at $12/month per user and the most expensive Boost plan still only lifts your monthly fee to $40/month and there aren't too many feature restrictions between plans, either.
Even on the starter plan, you get a solid all-in-one platform with multiple pipeline management, email marketing, email automation, voice and text features, extensive reporting and excellent mobile apps for iOS and Android for one of the best mobile CRMs around.
Salesmate features
Key features:
Customisable CMS: Customise your CMS to meet the needs of your team with the same flexible options available on all plans.
Unlimited records: All Salesmate plans allow you to store and manage unlimited contacts, deals, campaigns, activities and products.
Sales management: Manage contacts and deals across the entire customer journey.
Sales automation: Automate workflows and email campaigns.
Multiple pipeline management: Manage multiple pipelines across all Salesmate plans.
Email marketing: Manage email campaigns, automate messages, send bulk emails and create sequence campaigns.
Voice & text: Extensive voice & text sales tools with most features available on all plans.
Reports & dashboards: An impressive collection of native reports and dashboards.
Chrome extension: Complete actions from Google Chrome without opening the Salesforce app.
Integrations: Native integrations with Gmail, Zapier email marketing software and other platforms to expand functionality.
Mobile CMS: Excellent mobile apps for iOS and Android make Salesmate a truly mobile platform for remote sales teams.
Salesmate doesn't offer a free plan but prices are affordable for smaller teams with plans ranging between $12-$40/month per user.
Much like EngageBay, Salesmate delivers a lot of features at each price point but the specific features on offer are quite different.
For example, Salesmate doesn't have email or landing page builders and, despite a healthy set of email marketing and automation features, you're limited to sending text emails if you use Salesmate alone.
So you'll need to integrate with another platform to build visual emails and Salesmate has native integrations for ActiveCampaign, Sendinblue and Mailchimp – so there's no shortage of options here.
At the same time, Salesmate offers up plenty of feature options you won't find on EngageBay – or many all-in-one platforms for that matter. You get multiple pipeline management on every plan, extensive customisation, workflow automation and a more robust set of reporting tools – as well as better integration options.
However, there are two areas where Salesmate really stands out, starting with its comprehensive voice and text tools. Most of these are available on every plan, making this a solid option for smaller sales teams that manage and close a lot of deals over the phone.
The other standout feature Salesmate offers is its collaborative CRM, which is why we're calling this the best option for remote sales teams. The only problem is you have to be signed up to the most expensive Boost plan to get these collaborative features but it's only priced at $40/month per user, which is remarkable value for smaller teams.
For remote sales teams managing deals over the phone, Salesmate's excellent iOS and Android mobile apps tie everything together, delivering a truly mobile CRM platform for closing deals on the go.
How usable is Salesmate?
Despite their feature differences, Salesmate offers a similar bulk of features to EngageBay so comparing how the two platforms work them into a usable platform is useful. When using EngageBay, you can feel the depth of features adding complexity to the platform but this isn't an issue with Salesmate.
Salesmate's features are tightly themed into groups like Voice & Text, which makes the platform noticeably easier to navigate than many all-in-one platforms that often struggle to group and categorise features.
There's still a learning curve for new users but you quickly get a feel for where everything is, instead of wasting time, trying to find that one feature or tool you're looking for.
Moving from the web app to mobile apps is seamless, too. Of course, there are layout and navigational differences between the two formats but Salesmate clearly wants these apps to be an integrated part of the platform – something to use alongside the web app and this is reflected in the quality of the apps.
Salesmate doesn't disappoint with online documentation, either. You can access video tutorials and guides for every set of features available on the system and there are walkthroughs for "setup" and "getting started" to help you get to grips with the platform as soon as possible.
What could Salesmate improve?
Salesmate offers a powerful set of features on every plan and the prices are very affordable – unless you've got a particularly large team and the per-user pricing becomes an issue.
The lack of an email builder and visual templates is frustrating, though, as this forces you to sign up with another provider. Likewise, there's no landing page builder, A/B testing or serious lead generation features, which many of the platforms we're looking at today do offer.
The good news is, you can bring all of these features into Salesmate by integrating with tools like ActiveCampaign but then you're paying for two platforms and ActiveCampaign basically provides all of Salesmate's features and more, anyway.
Salesmate verdict
While it's difficult to look past some of the features missing on Salesmate, the platform offers up a customisable, collaborative all-in-one platform for remote sales teams with some of the best voice and text features available at these price points.
The user experience is excellent, too, especially if you're jumping between the browser and mobile apps to manage deals.
If mobility and usability are your priorities and you can get past the need to integrate with other tools, Salesmate is an excellent platform for smaller sales teams on the move.
#8: Autopilot: Best for email automation
Pricing starts at $49/month
Autopilot is the visual marketing automation platform that wants to help small businesses grow faster. This isn't a traditional all-in-one CRM platform and the most obvious clue is that there's no built-in CRM at all.
The platform is designed to integrate with your CRM of choice and allow you to do more with the platform. So, for example, you might integrate with HubSpot's excellent free CRM and use Autopilot to deliver personalised messages to users at every stage of the customer journey.
Autopilot features
Key features:
Marketing automation: Automate your marketing and sales strategies to maximise sales and retention.
Automation builder: Autopilot's visual automation builder allows you to create workflows without writing any code.
Email marketing: Send unlimited emails to prospects at every stage of the customer journey.
Email builder: Create visual emails without writing any code.
Email templates: Edit email templates to create campaigns faster
Lead management: Manage leads at every stage of the customer journey with automated, personalised messages.
Multichannel marketing: Manage campaigns across email, SMS, Facebook, Google Ads and more.
Collaboration: Collaborate, brainstorm, annotate and design the customer experience.
Autopilot wants businesses of all sizes to automate growth, regardless of the technical expertise you might have on board. The platform makes automation easy with its visual, collaborative builder that encourages your team to build automation workflows that deliver relevant messages to leads and customers at every stage of your funnel.
Autopilot doesn't restrict features on its plans so you get access to everything, no matter which plan you're signed up to.
Prices start at $49/month and, unlike most platforms we're looking at in this article, you're not being charged per user here. However, you are limited to the number of contacts on each plan:
Silver: $49/mo – up to 2,000 contacts
Gold: $149/mo – up to 5,000 contacts
Silver: $249/mo – up to 10,000 contacts
If you have more than 10,000 contacts, then you can request a quote based on the size of your database. So Autopilot is very affordable in terms of users but not so much when it comes to contacts and you'll have to crunch the numbers, based on your needs – just remember that your contact list is going to grow over time.
Autopilot also offers several add-ons for larger companies that want premium services:
Expert Setup & Training – $1,699
VIP Support – $199/month
Salesforce CRM integration – $199/month
Custom IP (advanced) – $149 each per month
Activity Streams (advanced) – $199/month
Any of these add-ons is going to add some serious weight to your monthly fees so you'll have to consider these prices if you expect to need these, either now or in the future.
How usable is Autopilot?
Autopilot is a modern platform that excels in user experience with its intuitive drag-and-drop automation builder and clean interfaces. If we're purely weighing up the UX design of every platform in this article, Autopilot stands out as the clear winner.
It helps that Autopilot is quite a simple platform, especially with the lack of a built-in CRM.
The reporting system in Autopilot is another strength, too, and the platform makes it easy to work with your data.
However, a downside to the relative simplicity of Autopilot is a lack of customisation options. You pretty much have to use the system as it comes and you'll find a lack of flexibility in tools like the email builder, too, which is intuitive but basic by today's standards.
What could Autopilot improve?
The lack of a CRM is always going to be a sticking point with Autopilot, which limits your options – especially for smaller businesses. The company's pricing policy is tricky, too. The contact limits on each plan are very low so you're not getting great value by the time you reach 10,000 contacts.
It's great that Autopilot doesn't charge on a per use basis but you end up wishing they did, in exchange for more competitive pricing on contacts.
The biggest problem with Autopilot is the speed of its customer support team. Let's just say the live chat isn't very "live" and you can expect a good wait for email responses if you run into any technical issues.
Of course, you've always got the option of forking out $199/month for that VIP support add-on. Sadly, even the VIP support isn't always particularly responsive although the quality of service, once you actually receive it, is great.
Autopilot verdict
Autopilot is a great automation system for smaller businesses that want to expand upon their CRM platform. It's an excellent addition to affordable or free CRMs that lack significant automation features although the affordability of Autopilot disappears as your contact list grows.
#9: Octopus CRM: The CRM for LinkedIn marketers
Pricing starts from $6.99/mo
Octopus CRM is a Linkedin automation system that simplifies your prospecting on the biggest social network for professionals. If LinkedIn is a key channel in your lead generation strategy, Octopus makes it easier to manage your data and nurture leads – the perfect tool for your social account-based marketing strategy.
This isn't a traditional CRM for storing all of your customer data. It's a LinkedIn-only platform that helps you find prospects and manage LinkedIn leads across your sales funnel.
Octopus CRM features
Key features:
LinkedIn marketing funnel: Build your LinkedIn marketing funnel to manage prospects and nurture leads until they're ready to convert.
Automated connection requests: Send personalised connection requests to 2nd and 3rd level connections on LinkedIn.
Bulk messages: Send messages to hundreds of 1st level connections in bulk.
Automatic endorsements: Automatically endorse up to 7 skills on profiles of your LinkedIn contacts.
Reporting: Monitor the performance of your campaigns with expanded reporting in Octopus CRM.
Zapier & HubSpot integration: Expand Octopus CRM's functionality with Zapier and integrate with HubSpot as an add-on to a complete CRM system.
Octopus CRM pricing starts at $6.99/month for the Starter plan, which gets you the CRM, personalised auto invites and the ability to exclusively connect with premium LinkedIn users.
This saves you from manually sending invites and filtering out non-premium members while pulling all of your prospects' profile data into one place.
Upgrade to the $9.99/month Pro plan and you can automatically send messages in bulk, view profiles and endorse up to seven skills – all without any manual input.
However, you might want to take a look at the $14.99/month Advanced plan because this allows you to build a dedicated LinkedIn funnel to manage leads across the sales process.
You can also integrate with HubSpot and Zapier and HubSpot on the $24.99/month Unlimited plan, which also includes a personal account manager.
As you can see, this isn't the most extensive feature list we've seen today but these tools are going to help you find LinkedIn leads significantly faster and nurture more of them into paying customers. Even if you only close one LinkedIn deal thanks to Octopus, you'll probably be able to pay off a lifetime's worth of fees – and then some.
The thing with LinkedIn marketing is, it tends to be a high-return channel but one that requires a significant time investment. Octopus CRM helps you claim a lot of this time back by providing tools that help you find valuable prospects faster, connect with them automatically and nurture leads along your marketing funnel.
How usable is Octopus CRM?
Octopus is a fairly simple platform that fulfils one role for B2B companies: automating prospecting from start to finish. As a result, there's nothing particularly complex to get your head around and you can pick things up in no time – especially if you're an experienced LinkedIn marketer.
The UI design is also very basic and, while the dashboards look a little dated, the simplicity of Octopus CRM doesn't require anything more complex.
There are some downsides to Octopus' simplicity, though. Above all, there are some missed opportunities to make the platform a better productivity tool. For example, you have to manually add prospects to campaigns where you would like to see a feature that automatically adds prospects for you, even if it means adding tags or creating lists.
Likewise, you have to manually launch automated messages every day, which seems crazy for an automation tool.
What could OctopusCRM improve?
As mentioned in the section above, Octopus could drastically improve the quality of its tool by implementing some basic automation features or improving the capability of existing ones.
You shouldn't have to manually start actions after you've already created them.
The platform would also benefit from more bulk action tools, such as a feature for removing pending connection requests in bulk, rather than having to do these one-by-one.
Outside the platform itself, Octopus could also provide a lot more in the way of online documentation. While there is a resources section on the company's website, including an FAQ and video tutorials, the videos are quite short and only provide a basic overview of key features.
Octopus CRM verdict
Octopus CRM is a lightweight platform that plays a very specific role for B2B companies using LinkedIn as a prospecting and account-based marketing channel.
It's not the most refined CRM and there's plenty of room for improvement but Octopus will save you time on one of the most time-consuming marketing channels – more than enough to justify its moderate asking price.
#10: HubSpot: The best enterprise CRM – at a cost
Free-forever CRM
HubSpot's CRM is one of the best in the industry and the key selling point is that it's 100% free, forever. There is a catch, though. This isn't an all-in-one platform; it's a straightforward CRM, which means you need to get your email marketing, automation and other features elsewhere.
Luckily, HubSpot happens to sell the products you need across four separate software platforms:
Marketing Hub: Marketing automation software to help you attract the right audience and convert more visitors into customers.
Sales Hub: Powerful sales CRM software to help teams close more deals, deepen relationships, and manage their pipeline more effectively.
Service Hub: Customer service management software that enables you to scale your customer support.
CMS Hub: A content management system to easily create and personalize website pages for every visitor.
Each of these products has a free plan, too, so you can bring limited features for email marketing, sales automation, live chat and plenty more, which allows you to build a capable all-in-one system without paying any monthly fees.
However, HubSpot is designed for paying customers and you'll soon find yourself maxing out the limitations of its free software so let's take a look at what you get in return for your money.
HubSpot features
Key features:
Free-forever CRM: An excellent CRM platform that's 100% free, forever – without the marketing and automation features you get from an all-in-one system.
Contact management: Build views and run automated actions to easily manage your contacts and data.
Website activity: Get insight into what a contact is doing on your website – page views, form submissions, sales activity, etc.
Deals: Store, track and manage deals across your entire pipeline.
Prospecting: See which companies are visiting your site and view available insights about them too.
Email marketing: Track email campaign performance, receive notifications when emails are opened and use templates to build visual email campaigns.
Forms: Capture leads on your website with HubSpot's form builder.
Live chat: Capture leads on your website and provide real-time customer service.
Task & activities: Create, manage and track sales tasks and activities that make up your relationships with customers.
If you're signed up to HubSpot's free products, you're getting a lot of features but they come with heavy restrictions.
The free options can be great for smaller businesses who are never going to send more than 2,000 emails per month, for example, but HubSpot gets expensive quickly and smaller businesses are priced out of the upgrade path as soon as they outgrow these limitations.
With HubSpot, you have to look at your growth strategy and compare this with the features and limitations available on paid plans to make sure the numbers add up. HubSpot is not a budget platform and the price increases between plans can be significant.
You don't want to end up with a shock bill or find out you can't continue using the system because you're priced out of the next growth stage.
To get the most out of HubSpot's CRM you'll need to sign up for the Marketing Hub and Sales Hub, as a minimum. The Service Hub is a good addition, too, but you can get most of these features elsewhere and HubSpot's integration features make it fairly easy to use a third-party option for this.
If money is no object, though, HubSpot' native all-in-one system provides the best experience.
Paid plans for the Marketing Hub start at $45/month but this only covers you for 1,000 marketing contacts (not CRM contacts) and prices quickly increase as your marketing lists grow.
So, even on the Starter plan, you can end up paying thousands every month for larger contact lists. However, you'll probably need to upgrade by this point anyway and this means even higher fees – for example, the Professional plan covering 50,000 marketing contacts is going to cost you $2,867/monthand, then, you have a $3,000 onboarding fee to pay before you even get started.
The Sales Hub is priced based on the number of users you need and the Starter plan costs $45/month for up to two users. Upgrade to the Professional plan for 10 account holders and you're looking at $900/month with a $250 onboarding fee.
So HubSpot is the most expensive platform we're looking at today (by far) but it also packs the most powerful set of features into an industry-leading marketing and sales hub.
The only platform we're looking at today that can stand up to HubSpot is ActiveCampaign, which offers roughly 90% of the same features – and significantly better automation features – but at a fraction of the price.
How usable is HubSpot?
HubSpot provides an intuitive user experience across all of its products, despite the heavy feature load. Quality is never an issue with HubSpot and the system operates like an enterprise platform that's designed by the modern need of SaaS companies that care about usability – and it shows.
While you're paying a premium price tag to use HubSpot as an all-in-one platform, companies that prioritise usability and simplicity over price are the company's target customer base.
With HubSpot, you get most of the marketing, sales and service features you'll ever need, rolled into one platform that's easier to learn than having everything spread across ten different platforms.
If you have a lot of personnel changes (replacing sales reps or rapidly expanding your teams) this speed of adoption alone could justify the expense.
The user experience is also helped by HubSpot's division of products into marketing, sales, service, etc. This structure makes the platform easier to navigate and learn, even if it does make the overall platform more expensive, as you're paying for separate platforms.
Still, the learning curve with HubSpot is inevitably big, which is to be expected from a platform as comprehensive as this.
The biggest UX gripe with HubSpot is that features are still accessible on the lower tier plans, even if you can actually use them. So you get most of the complexity of HubSpot, even if you're not paying to make use of it. And, to make matters worse, you're prompted to upgrade to a more expensive plan if you inadvertently try to use something restricted.
It doesn't take long for these prompts to get annoying.
What could HubSpot improve?
For the most part, we can't criticise the quality of HubSpot's software. Considering how many features and tools are packed into this system, HubSpot has achieved an impressive level of consistency across the entire platform.
Much like ActiveCampaign, some of the tools aren't quite up to the standard of specialist software – e.g.: the email and form builders, which are capable but inferior to dedicated platforms like Unbounce.
Mainly, it's the pricing strategy that frustrates with HubSpot. The monthly fees are significantly higher than anything else we've seen in this guide and the gap between HubSpot's software and cheaper providers is getting smaller every year.
Rewind five years and HubSpot's quality was a stronger selling point but it's constantly getting harder to justify those enterprise fees – especially compared to ActiveCampaign.
Prices aside, the feature restrictions across plans can force you to buy another product or upgrade for one tool or feature that doesn't justify the added expense. In some cases, the restrictions don't even make sense, either – for example, you need to pay for the Marketing Hub to create segmented lists while this feature should also be available on the Sales Hub.
Again, you find yourself being asked to upgrade or pay for another product when you're already paying hundreds or thousands.
We would also expect to see more advanced automation features from HubSpot by now. While the likes of ActiveCampaign and Autopilot (among others) are pushing this as the most important tool for growing businesses HubSpot has remained a few steps behind the curve.
This is disappointing for a platform that's priced at the enterprise level.
HubSpot verdict
HubSpot offers up one of the best CRM platforms in the industry and its dedicated products for marketing, sales and customer services are equally as impressive. As long as you're willing to pay for the privilege, HubSpot delivers the most comprehensive all-in-one platform we've looked at today and the excellent user experience benefits every sales rep, new or experienced.
The question is, whether the marginal gains you get compared to a platform like ActiveCampaign is worth the significantly higher software fees.
Only you can answer that question for yourself but make sure you map out how your needs are going to change over time and what this will mean for your future software fees.
Which is the best all-in-one email marketing automation & CRM platform?
We surveyed more than 10,000 marketers to compile our ranking of email marketing platforms across a broad range of criteria. After compiling all of our data, some clear trends emerged, revealing eight key areas that separate good email marketing solutions from the great:
Ease of use
Cost
Email marketing
CRM & automation
Reporting
Integrations
Support & Training
Security
Unfortunately, every software provider's website hypes up their own product as the best, claiming to deliver on all nine fronts. So we asked thousands of marketers who were switching email marketing platforms why they wanted to move – so that we can build an honest picture of how they perform.
You can access the dataset we use to determine the top 10 email marketing software providers at the end of this guide.
For the remainder of this article, we look at the top three email marketing software providers for each of the nine factors listed above, so that you can compare them and choose the ideal platform, based on your own needs.
Best for ease of use
With a lot of email marketing tools, you'll find it takes a lot longer to complete tasks than you anticipated before signing up. Sure, that email builder looked really slick in the demo video you watched but turning one of those templates into a responsive email design can be a lot trickier when it's your turn.
A good email marketing platform should make it fast and easy to create epic email campaigns and a solid email builder is crucial to this. But so is ease-of-use, in general, and three platforms top our list for usability:
For this section, we'll let some screenshots of the top three platforms do the talking:
Best for affordability
Affordability is a difficult thing to gauge with marketing software. In many cases, it's true that you get what you pay but there are always those platforms that offer a great deal of value for much less than comparable products.
At the end of the day, though, it all comes down to what you need, what you value and how much you're willing to pay.
For example, HubSpot is indisputably one of the best marketing software platforms available but it charges 10X more than many of its competitors. The higher price tag gets you a comprehensive, all-in-one solution that will cover 90% of your marketing needs. If that all-in-one system justifies the price tag for you, then the higher fees pay for themselves.
Then we have a platform like ActiveCampaign that offers most of the same features HubSpot provides at a fraction of the price. It's not as comprehensive as HubSpot but the price difference is significantly larger than the difference in features. This represents great value – unless you value the all-in-one convenience of HubSpot more than the difference in monthly fees.
Another key factor in affordability is the price increases between different plans, as your list of contacts grows. Platforms that appear cheap in the early days can end up costing a fortune – so here's a breakdown of what to expect from each of the tools we've looked at in this article.
As you can see, these platforms scale at very different rates and you have to keep in mind that these products are designed to help your business grow. In other words, you should find yourself upgrading to the more expensive plans of whichever platform you choose – otherwise, you're growing at the rate you should be.
So consider this in your choice of software.
This doesn't mean you should opt for the cheapest software product overall because it's more about how much value you get in return. Just keep in mind that your software fees are going to increase over time and you need to make sure you choose the platform that's going to help you achieve growth relative to the asking price.
Plan for the long-term
Take it from us, changing your email marketing software multiple times is an expensive habit – both in terms of time and money.
Sometimes, you simply have to make a clean cut and start over with something new but you're going to save yourself a lot of trouble if you can pick the right platform from the beginning and stick with it.
So try to look at how these platforms will cater to your needs in the future, not only now, and choose the software tool that can deliver for the long-term. You'll save yourself some money and the headache of switching providers, which is never as straightforward as we would like.
Best for email marketing features
All of the platforms we've looked at in this article provide the basic email marketing features you need to automate business growth but there are a few that excel in some more advanced areas – such as campaign builders, email templates and advanced automation.
There are three tools, in particular, that really go the extra distance in providing enterprise-level email marketing features that will continue to drive growth, no matter how large your business becomes:
Automation A/B Testing – Split testing email campaigns, templates, subject lines and other specific email features is a relatively standard feature for these platforms, but ActiveCampaign is one of the only providers that allow you to split-test automation sequences.
With this feature, you can test entire email marketing strategies such as drip campaigns or the timing of your re-engagement emails. You can also test and learn from automated processes to determine, for example, how many follow-up emails should be sent to achieve the highest conversion rate.
This is a massive feature that helps you experiment with advanced email marketing strategies and find out what works.
Conditional content – ActiveCampaign is still one of the only email marketing services that allow you to use conditional 'IF X is true, show Y' content blocks inside email campaigns to create personalised experiences.
While more providers are including this feature, it's still pretty rare and most alternatives lack the same maturity as ActiveCampaign's – not to mention the fact, you often have to pay through the roof to get this from other providers.
We use this feature extensively here at ActiveCampaign to improve the relevance of our emails for every reader.
For example, we use it to localise pricing (e.g.: $USD in the United States, £GBP in the UK, and €EUR in Europe) and show unique article recommendations to customers, based on factors like the plan they're signed up to or their engagement level.
Global variables – As your email marketing strategy matures, you reach a point where making global changes becomes unmanageable. We have hundreds of automated emails on our ActiveCampaign account so what happens if we want to change the header content, the email signature or the pricing of our plans.
What we don't want to do is make these changes globally across hundreds of campaigns and, luckily, we don't have to because ActiveCampaign allows us to make changes once, globally, and automatically apply them to every campaign.
This is such an important feature for automated email marketing at scale but it's amazing how many email marketing platforms neglect to provide it.
Downloadable automation recipes – Another ActiveCampaign feature we couldn't live without its library of automation 'recipes'. Without this, we could spend days building automation workflows for fairly simple tasks like routine email sequences or sending notifications via third-party integrations.
These recipes are also a great way to learn more about automation and the kind of tasks you can create workflows for. One of the most difficult things to get your head around, if you're new to automation, is the difference between what you can and what you should automate.
You can learn a lot from the examples in ActiveCampaign's workflow library, even from the automations you don't use.
Smart Content – Similar to ActiveCampaign's conditional content feature, Smart Content allows you to show or hide content in your email campaigns based on which lists prospects are on or their current location along the sales funnel.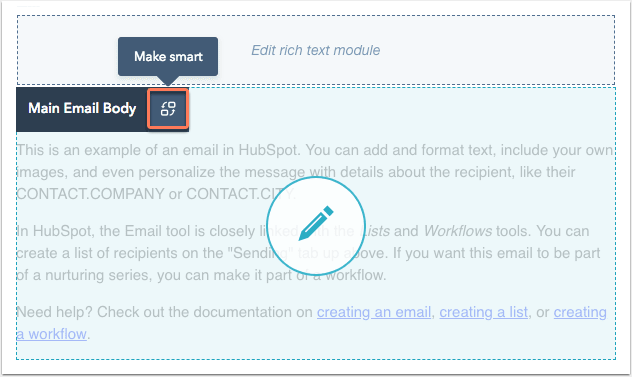 Subject line emojis – Using emojis in subject lines have been found to increase open rates by as much as 45%. HubSpot was one of the first providers to recognise this trend and include an emoji button next to the subject line box.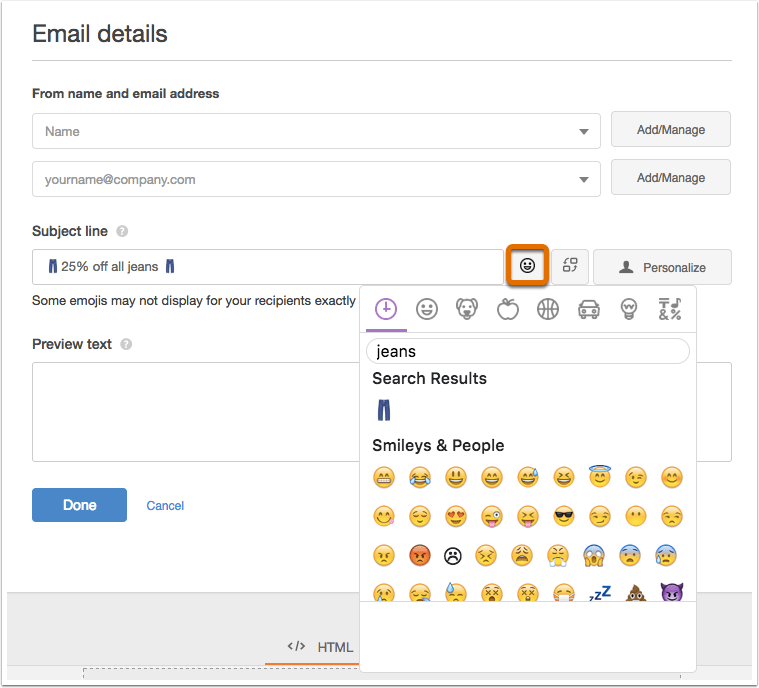 Progressive Profiling – This feature allows you to show different page content to visitors who return to your site after already signing up to one of your email lead generation strategies.
So, let's say a user visits your site and downloads one of your free guides in exchange for their name and email address. With Progressive Profiling, you can show this visitor a different offer rather than repeating the same message, which they've already bought into.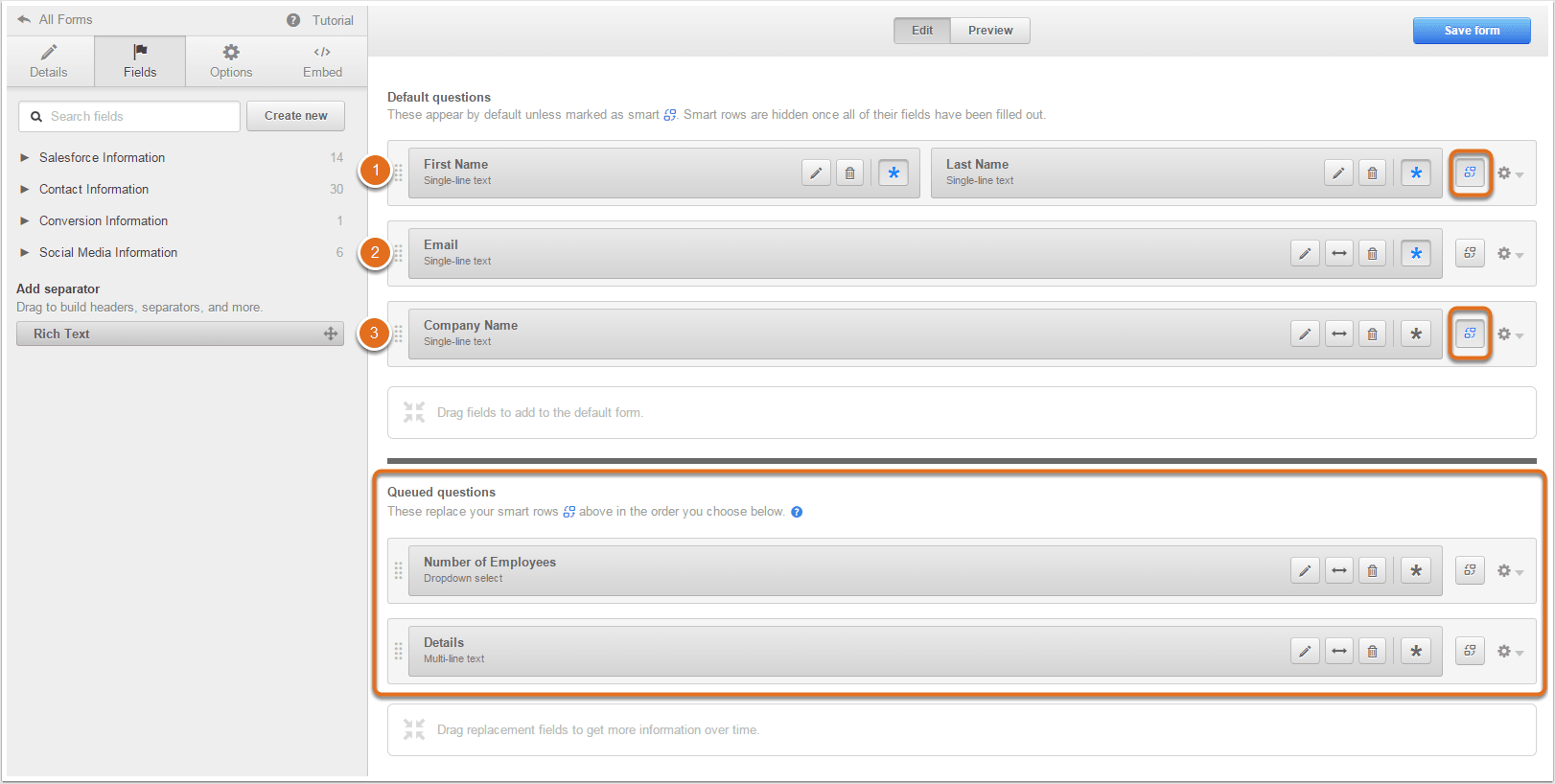 Better yet, you can deliver a new offer that's more relevant to their needs after having already downloaded your free content.
Campaign Booster – Omnisend's campaign boosters automatically resend emails to subscribers who haven't opened them to provide you with another chance to get your message across.
Omnisend says this feature alone can increase email sales by up to 30%.
Product Picker – This tool allows you to drag-and-drop products from your store into emails, automatically including product images, descriptions, prices and the link to each product.
If you've ever had to manually add products into emails using HTML, you'll know how invaluable this feature is for e-commerce email marketers.
Discount codes – Another important strategy for e-commerce brands is using discount codes to incentivise sales and email engagement. Ominsend makes it easy to create discount code emails with its code generator that automatically creates unique codes with a single click.
Best for CRM & marketing automation features
To really maximise the performance of your email marketing campaigns and guide prospects along the entire customer journey, you're also going to need a customer relationship management (CRM) platform included in your email marketing platform.
This is especially important if you want to integrate your marketing and sales teams into a single, synchronised force without them tripping each other up.
While many of the platforms we've looked at in this article offer dedicated CRM tools, some fall a little short by offering CRM-like features without the dedicated software itself.
If you really need that dedicated CRM platform included in your email marketing software, there are three clear winners from our survey:
HubSpot
ActiveCampaign
Sendinblue
Here's a summary of what makes their CRM offerings so impressive.
HubSpot is the clear winner in this category. As an all-in-one sales & marketing platform, it offers a full CRM system with all the built-in tools you need to turn customer data into marketing and lead generation strategies.
This is one of the most powerful CRM platforms on the market and, technically, it's 100% free to use. However, you're not going to unlock the full power of your customer data without signing up to one of HubSpot's paid plans so this is also an excellent lead generation strategy from a company that excels at the art.
Even still, you can do some impressive things with the free version of HubSpot's CRM but it's not a realistic long-term option for serious businesses.
Once you're signed up to a paid version of HubSpot's Marketing Hub, you'll start to realise the full power of its CRM, which integrates perfectly with its entire software offering.
ActiveCampaign's CRM is the closest thing you'll find to HubSpot's powerful customer relationship management tool. In fact, the biggest difference is that ActiveCampaign doesn't provide a free version of its CRM but this is negated by the fact its software is so much cheaper than HubSpot's
You can track your lead's activity on your website (or app), automatically move leads to different email lists, based on their position along your pipeline and send targeted emails based on purchases, page visits, email engagement and an advanced range of user actions.
You can also delve into customer/lead profiles to view a full history of interactions with your business and find new opportunities to bring them closer to the next sale.
Use ActiveCampaign's CRM alongside its marketing automation builder and this is where it really starts to shine, even outdoing HubSpot when it comes to building fast, effective automation with your customer data.
If you want 99% of the power HubSpot's class-leading CRM has to offer at a fraction of the price, ActiveCampaign jumps ahead as the clear winner of this category.
When we first started using Sendinblue for our transactional emails, the company didn't offer a CRM as part of its email marketing software. However, Sendinblue has expanded its platform generously over the past few years into a far more sophisticated option for SMEs.
This includes a relatively simple but easy-to-use CRM that's ideal for smaller businesses looking for something more advanced than MailChimp. You're not going to get advanced CRM features available from HubSpot or ActiveCampaign but you are going to get the core essentials smaller businesses need to manage a comprehensive email marketing strategy with SME-friendly pricing.
If you find Sendinblue's built-in CRM falls short of your needs, you can integrate with more advanced options, such as PipeDrive, Microsoft Dynamics 365 or Salesforce.
Best for reporting & analytics
One area where a lot of email marketing and CRM platforms fall short is reporting. This can be frustrating, especially when a platform provides all of the tools you need, except the analytics and reporting features to prove what does/doesn't work.
Without this data, you're never going to maximise the performance of your email marketing campaigns. So it's only right that reporting and analytics has its own dedicated scoring category in our study and here are the top three platforms, based on our findings.
HubSpot offers some of the most extensive analytics and reporting features you'll find from any marketing software provider. The company's all-in-one system covers almost every possible aspect of inbound marketing and sales, pulling in valuable data from every avenue.
As a result, you get comprehensive reports that allow you to build a 360-degree view of your marketing efforts.
Quality is certainly no issue with HubSpot but these insights do come at a price. You could get all of the same reporting and analytics functionality from other providers and integrate with a platform like ActiveCampaign, which would save you a lot of money each month.
However, HubSpot provides the option of getting all of your marketing tools and the reporting from the same platform. You don't need to spend time integrating third-party tools or creating every report from scratch. HubSpot delivers extensive reports and powerful visualisations for all of its tools right out of the box.
Autopilot is designed around data and automation so it shouldn't come as a surprise to learn that it delivers on the reporting and analytics front.
The platform encourages you to set goals for every automation workflow you create, which means you're collecting relevant performance data from the moment your automation starts running.
For example, I can create a workflow designed to nurture leads and set a conversion goal of 20%. Then, I can create a report to track my goals, which should look something like this:
With Autopilot's built-in reporting, you can also compare email campaign performance across different channels and create reports for mobile-first campaigns.
Compared to HubSpot, Autopilot's reporting and analytics is fairly basic but it offers some powerful unique features and integrates with third-party options, should you need something more comprehensive.
ActiveCampaign is more like a HubSpot alternative than Autopilot so you would hope it can compete on reporting and analytics. Sadly, the gap is still there and you have to give HubSpot credit because its reporting simply is that good.
This doesn't mean ActiveCampaign is poor but the platform competes with enterprise options like HubSpot in so many areas that it's a shame it hasn't quite pulled it off in the reporting department.
The good news is ActiveCampaign's reporting is getting better all the time and its biggest downfall in 2020 is that its data visualisations aren't all that visual at all.
All of the data you need is there and – much like HubSpot – ActiveCampaign's all-in-one system is ideal for capturing data at every stage of the customer journey.
Unfortunately, it's just not compiled in the same visual, user-friendly format and this means you have to spend more time navigating data and separating meaningful insights from vanity metrics.
On the plus side, ActiveCampaign does at least provide this extensive data and, if you're willing to build custom reports or integrate with a more sophisticated analytics tool, ActiveCampaign provides all of the raw data you need to create powerful reports.
Best for integrations
With tools like Zapier so widely available now, a lot of marketing software providers neglect to provide extensive integration options with third-party platforms.
This can be a problem because, even though Zapier is excellent for integrating and automating simple tasks between apps, there's no replacement for dedicated integrations when you want to import/export significant amounts of data between – for example, all of your CRM data into Google Ads remarketing lists.
Thankfully, there are some exceptions that still offer extensive integration options, allowing you to expand the functionality of your email marketing software.
Here are the top three are:
First, let's talk about Zapier integration because this opens up free data exchanges with everyday apps like Google Sheets and Gmail. Every "zap" consists of two parts that automate actions between different apps: a trigger that event that kick-starts the automations and the action that's automatically performed when this trigger event occurs.
For example, the trigger might be someone signing up to your email list and the action might be automatically adding their data to a spreadsheet.
Basically, the more Zapier triggers and actions your marketing platform supports, the more you're going to get out of Zapier for free. Here's a quick comparison of the tools we've looked at in our survey:
As you can see, HubSpot and ActiveCampaign are instantly ahead in this table, both offering significantly more triggers and actions than the other platforms.
ActiveCampaign steps even further ahead when you look at its third-party integrations outside of Zapier with more than 340+ apps included on its extensive list of integrations. Admittedly, HubSpot might not need so many integrations because it aims to provide everything itself but it's always helpful to have more third-party options.
Autopilot also jumps up the rankings when you look at its impressive list of built-in integrations with the likes of HubSpot CRM, Trello, Facebook, Google Ads and more.
Best for customer support & training
As a long-time ActiveCampaign customer, we can say that one of its strongest assets is the company's excellent customer support and training system. While a lot of providers focus all of their attention on new customers, ActiveCampaign shows you the same quality service in your seventh year as they do in your seventh month.
This is an important characteristic of a software provider that's supposed to help your business grow.
ActiveCampaign is also the only provider to offer a Customer Success Commitment, outlining its standards of support and education. This starts with the implementation and migration process at the very beginning of your time as an ActiveCampaign customer and carries on through its online community, online and in-person events and pre-built automation recipes.
ActiveCampaign also offers an extensive range of online support material, ranging from videos and guides to documentation and step-by-step tutorials.
A lot of new people have joined the Venture Harbour team over the past seven years and they've been able to pick up ActiveCampaign and start building their own automations by simply using the online documentation.
That says a lot about how easy ActiveCampaign is to use and the quality of its online resources.
In terms of person-to-person support, on the few occasions we've needed to contact ActiveCampaign's team, they've responded quickly and solved technical issues within a couple of hours.
HubSpot is another company that excels at providing online documentation for its users.
HubSpot pioneered the term "inbound marketing" and built its entire business model around using content as a lead generation strategy – and this includes its excellent library of tips, guides and documentation showing how to get the best from its extensive range of software.
As a HubSpot customer, you get access to world-class training material, as soon as you sign up. There are complete courses and certifications, eBooks and extensive guides, plus the company's annual INBOUND conference for marketers to get the latest insights from industry leaders.
Once again, HubSpot matches its online support with excellent person-to-person customer service via phone, email and live chat support. Responses are quick and issues should be fixed in good time.
Keep in mind that HubSpot charges additional fees for its onboarding services. We're not going to complain about the fees because this does require several hours of a technician's time but there was no onboarding fee with ActiveCampaign – so it's only fair to mention this.
CompanyHub vows to deliver "concierge level support" and the company has a 100% ranking on G2.com with plenty of positive feedback for its customer service team.
Sadly, there's no phone support but the company responds quickly to email tickets and you can use live chat for instant assistance so you never really miss having them on call via the phone.
You also get help with account setup on every plan and a personalised demo to help you figure out the platform. There's a decent collection of support material on the website, too, which you can use to get familiar with features.
Best for security & compliance
When you collect personal data from users, you're obliged to provide certain security measures to protect the privacy of your customer and anyone else identifiable as an individual, based on your data.
Security and compliance with privacy regulations may not be the most exciting aspect of analysing marketing software options but it is crucially important – increasingly so as data regulations around the world become more strict.
Here are the top three performers in this category:
As you might expect, the more established names in marketing software provide the most robust security and compliance measures. Especially in the case of ActiveCampaign and HubSpot, their all-in-one marketing platforms oblige them to do everything they can to protect your data (and theirs) while giving you all the documentation you need to do the same.
Salesflare is up there with the best in terms of security and compliance features and the only negative point is that it doesn't provide as much support documentation to help you get familiar with regulations and how the platform adheres to them.
Here's a more detailed comparison of which security/compliance certifications and features these three marketing platforms offer:
| | ActiveCampaign | HubSpot | Salesflare |
| --- | --- | --- | --- |
| ISO 27018 (cloud privacy) | Yes | No | No |
| ISO 27001 (information security) | Yes | Yes | Yes |
| ISO 27017 (cloud security) | Yes | No | No |
| EU-US Privacy Shield | Yes | Yes | Yes |
| GDPR Compliant | Yes | Yes | Yes |
| CAN-SPAM Compliant | Yes | Yes | Yes |
| HIPAA Compliant | Yes (enterprise account only) | No | Yes |
| TLS encryption | Yes | Yes | Yes |
| Segmented accounts | Yes | Yes | No |
It's worth taking the time to learn a bit about the measures taken by these companies because these are the same measures you need to take as a business handling personal data.
You should find everything you need to know on the following two pages:
Wrapping up: Which is the all-in-one platform for you?
This guide is crafted from our own survey and hundreds of hours of research from real user data. The aim of this research isn't to help you find the perfect marketing software platform because no such thing exists. Instead, the aim is to help you find the best platform for your current and future needs, as quickly as possible, so you can start making things happen.
The emphasis is on maximising progress, not chasing perfection.
By making it this far through our guide, you've already done more research than 99% of marketers who buy into an email marketing and CRM platform – and certainly more than we did the first time around.
Hopefully, you can benefit from our hindsight (and data) to choose the right system for you. Above all, you don't want to waste time and money switching providers because you realise later on that you made the wrong choice to begin with.
If you've found this guide useful, we'd appreciate a share on LinkedIn or Twitter and, if you think this guide could be improved, we'd love to know how we can make it better.