Disclosure: We sometimes use affiliate links which means that, at zero cost to you, we may earn a commission if you buy something through our links.
To get better business performance from your website, you need to test your way to success because best practices and the latest design trends aren't always going to work for your users.
This means A/B testing and you're going to need a few things to make this happen: the right KPIs, access the necessary data and the tools it takes to run successful tests. In this article, we're going to help you with the last item on that list by running through the 10 best A/B testing tools in 2018.
The free option for almost all of your A/B testing needs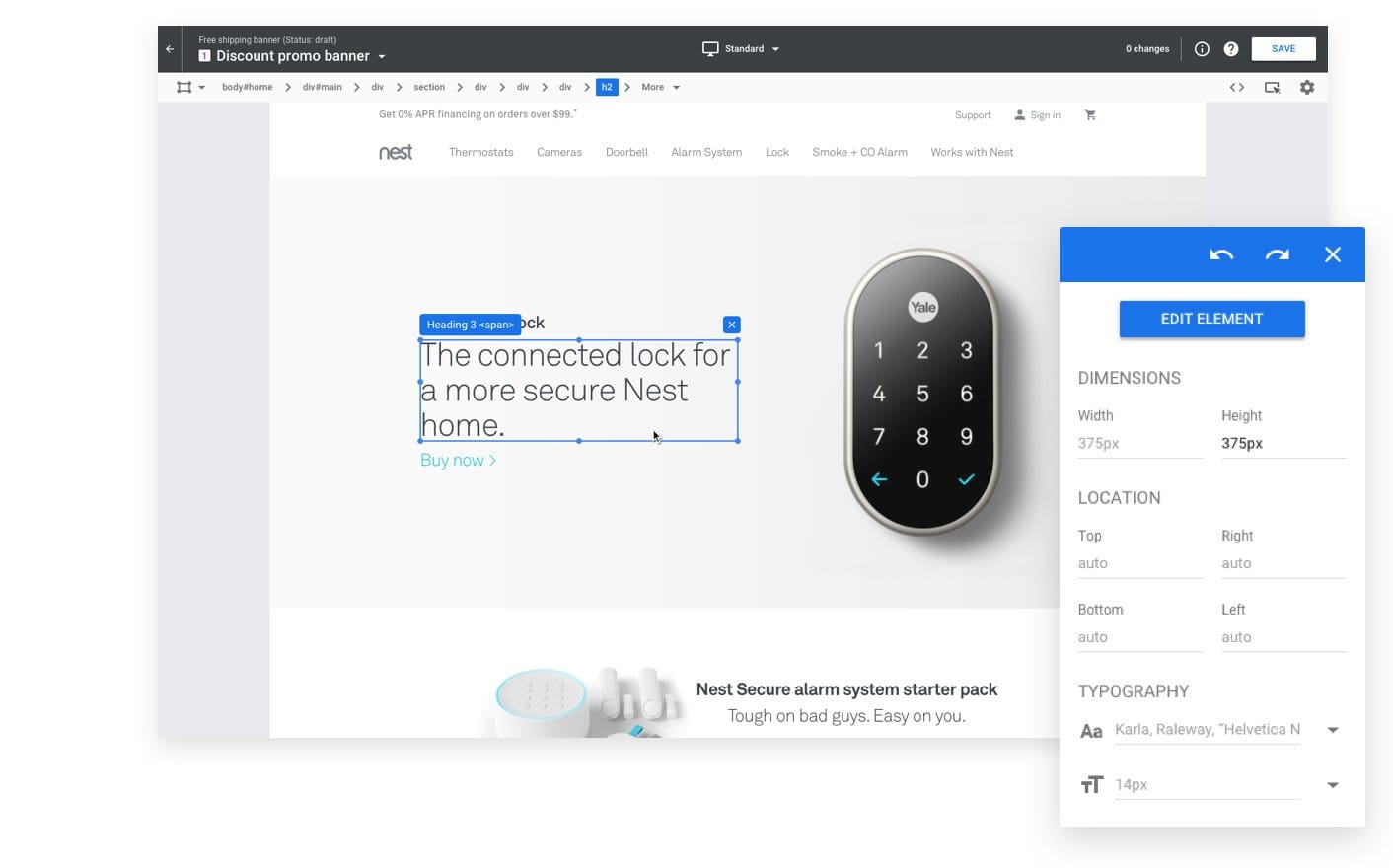 Google Analytics and Google Optimize offer one of the best data collecting and A/B testing solutions around and you can get just about everything you need for free. Enterprise brands with large teams will probably want to sign up for the Google Analytics 360 suite – which includes Optimize 360 – but it's amazing how much you can get done with the free versions of these tools.
In terms of features, there isn't much you can't do with Google's offerings. In fact, they're capable of far more than the other tools in this list, if you have the engineers on board who know how to set up advanced tracking.
This is the key downside to the Google option: You really need to know the platform and how to get the best out of it and this might be more technical than you're interested in.
If you're after a more straightforward A/B testing solution, keep reading.
An affordable, simple but powerful set of A/B and CRO tools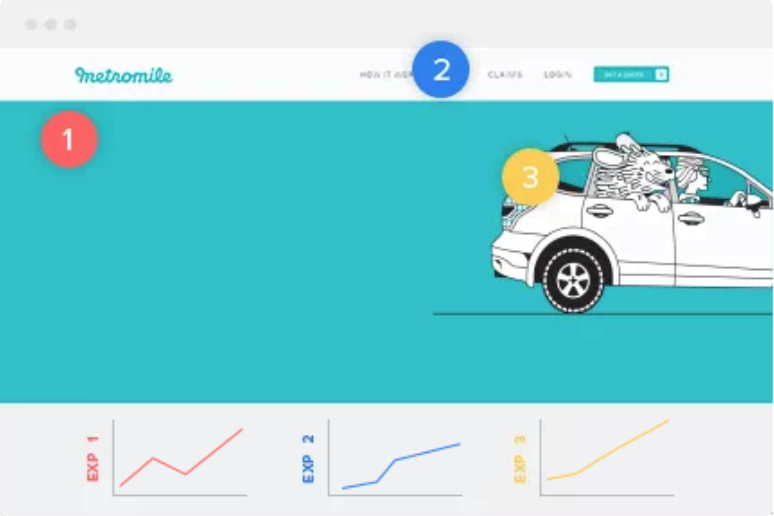 Optimizely is one of the industry's leading CRO platforms and it offers far more than A/B testing, which means you shouldn't outgrow the platform as your conversion optimisation needs progress.
Optimizely actually offers a range of products but it's Optimizely Web which provides the A/B testing and other features for optimising web pages. You can expand on this with Optimizely X Personalisation to deliver personalised messages to different audience segments and Recommendations for Amazon-style product and content recommendations.
You've got some seriously powerful tools at your hand with Optimizely and they're all easy to implement without any of the development skills you need to do the same via Google Analytics and Optimize.
A lot like Optimizely but with some important differences
VWO is probably Optimizely's biggest competitor and these two platforms are very similar. Like, really similar. In terms of testing, there isn't much between these two CRO tools but there are some feature differences elsewhere. For example, Optimizely has a dedicated mobile testing tool (which you have to pay extra for) while VWO allows you to get feedback from users (which you don't have to pay for).
VWO also has the simpler pricing model and the all-round structure of its platform is more straightforward, too. If you want the simplest solution for A/B testing and conversion optimisation, it's hard to beat VWO although Optimizely comes close and it may offer some vital features that you can't get from VWO (or vice versa).
Know what you need – plus what you'll need in the future – and choose the platform that can deliver.
A truly enterprise A/B testing and personalisation platform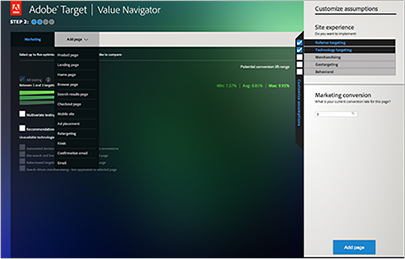 Adobe Target is an enterprise personalisation platform and A/B testing comes as standard. You also get automated personalisation, mobile app optimisation and recommendations based on your customers' behaviour and data.
The platform basically guides you through a three-step process for experimentation, where you create your variant, target your audience segment and then customise your goals and settings for the test.
The software itself isn't particularly handsome or quite as straightforward as the likes of Optimizely and VWO but it's the Target self-learning algorithms that make this a favourite platform with enterprise brands. Target continually and automatically adjusts itself to make associations between visitor behaviour and content in order to give you the best results possible, adapting your content in real-time to meet user needs.
Impressive stuff.
Real-time personalisation powered by machine learning

Evergage keeps us on the topic of experimentation and personalisation, powered by machine learning. If this is beyond your needs from an A/B testing tool then the likes of Adobe Target and Evergage might not be for you – and that's ok.
That said, if you're looking to create the best possible customer experiences, based on user behaviour and all the data at your disposal, then tools like Evergage are what you're after.
Evergage empowers you to create unique customer experiences for individuals, across multiple platforms, to meet their specific needs and expectations. Once again, it's calling upon the power of machine learning to crunch the vital data, track user actions and automate optimisations based on these patterns.
You get a highly advanced set of A/B testing features included and so much more with Evergage. This is one of the most advanced experimentation, personalisation and optimisation tools on the market – only you can decide whether you need all of that from a single platform.
Reasonably priced, intuitive and complete A/B testing and optimisation platform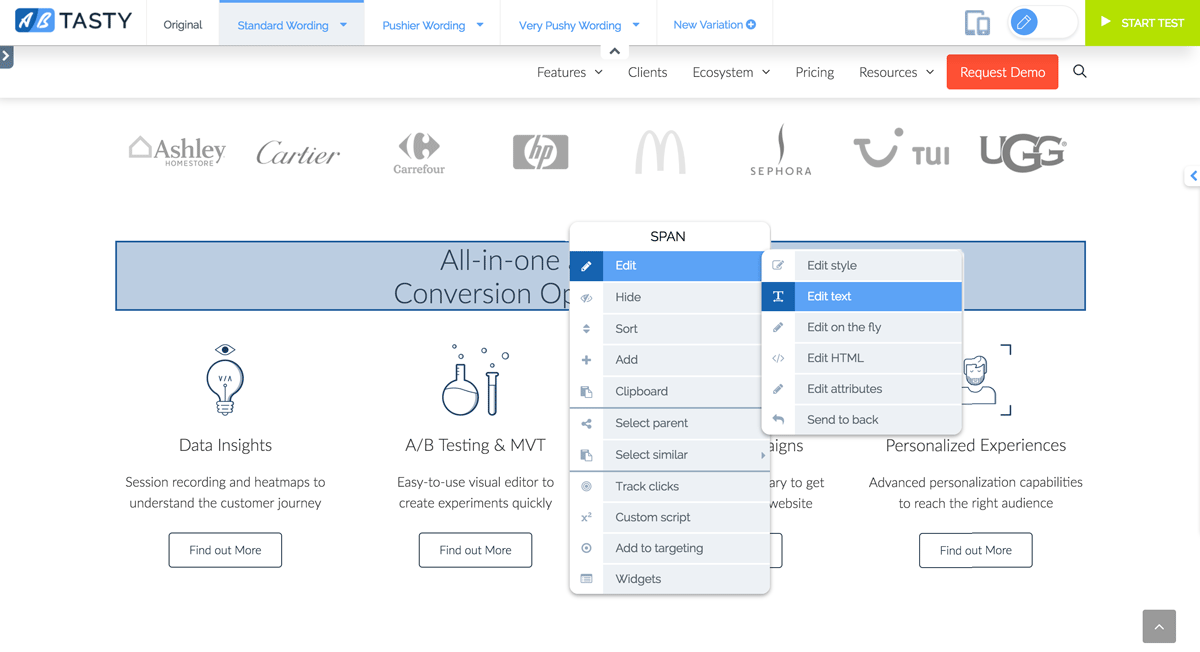 AB Tasty brings us back to the reasonably-priced and simple side of conversion optimisation tools. As the name suggests, the focus is on A/B testing here and this is where the platform excels, even though it does include other features, such as heatmaps, page flow reports and basic personalisation.
One the testing side of things, you get the usual A/B, split and multivariate testing options, plus an interesting funnel testing feature that allows you to experiment with changes across multiple pages.
The best thing about AB Tasty, though, is the drag-and-drop editor that makes the platform so wonderful to work with. Sure, there are plenty of editors like this on the market now but AB Tasty's editor just works without getting in the way of your workflow.
For building tests without the fuss, this is a great piece of software.
Dedicated web form A/B testing from the best form builder in the industry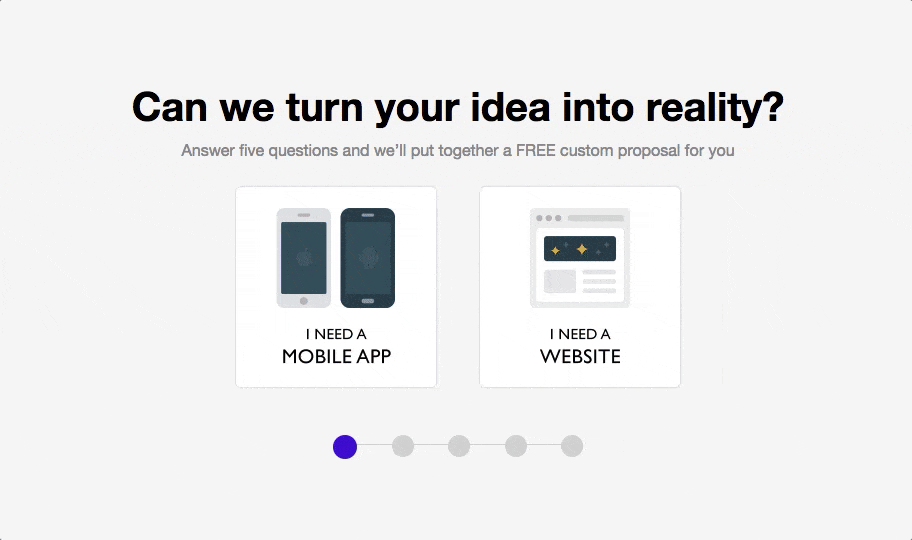 While all of the A/B testing tools we've looked at so far will give you 90% of what you need for running tests, they all fall short on testing some of the finer specifics on your pages. This is especially true when it comes to web forms and they simply don't provide the depth of insights you need – for example, pinpointing which fields are causing users to abandon your forms and why.
To answer these questions, you're going to need a tool like Leadformly which provides in-depth form analytics and A/B testing features to help you maximise conversions rates at the final hurdle.
There aren't many conversions that can be completed without some kind of form, either. So make sure form optimisation is a key part of your CRO efforts.
Landing page A/B testing from the most popular landing page builder in the game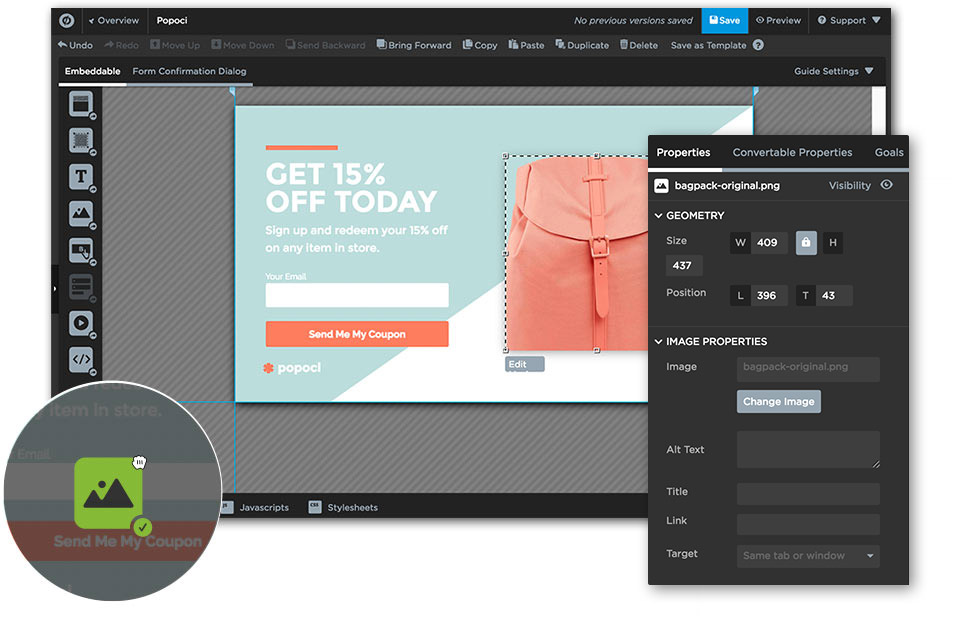 Landing pages are another key component for maximising conversions and you've already got a landing page A/B testing tool if you're using Unbounce. In fact, most of the top landing page builders include some kind of A/B testing features (some are better than others) and, while these aren't as feature-rich as the other tools we've looked at, they make landing page testing incredibly easy.
So, if you're after the simplest approach to A/B testing a combination of A/B Tasty, Leadfoormly and Unbouce could be the ideal place to start.
The best A/B testing plugin for WordPress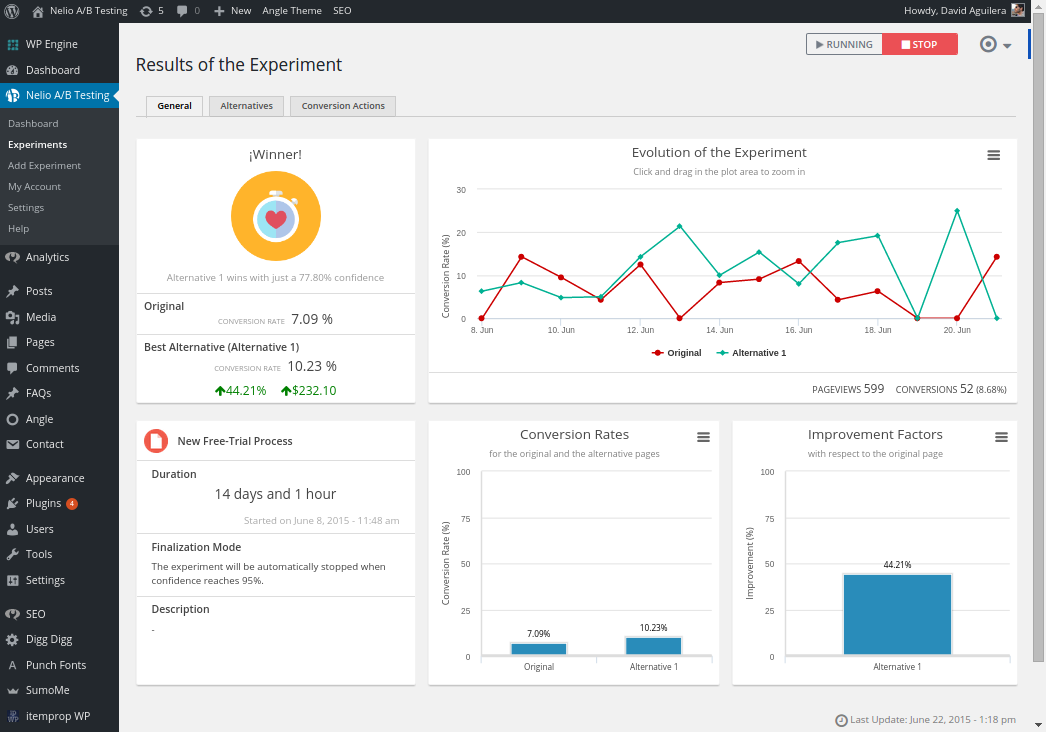 With WordPress powering 30% of all websites on the internet, it would be dismissive to not include a WordPress plugin option for A/B testing on this list. Luckily, Nielo A/B Testing happens to have developed a plugin worthy of recommendation and it's probably the only WordPress A/B testing plugin that I would recommend.
You can set up and manage your A/B tests from within the WordPress interface, view basic analytics feedback, check heatmaps and improve results without needing to leave WordPress. Nielo is also compatible with WooCommerce, if you're running an ecommerce store with the plugin.
The A/B testing and optimisation tool for mobile-centric experiences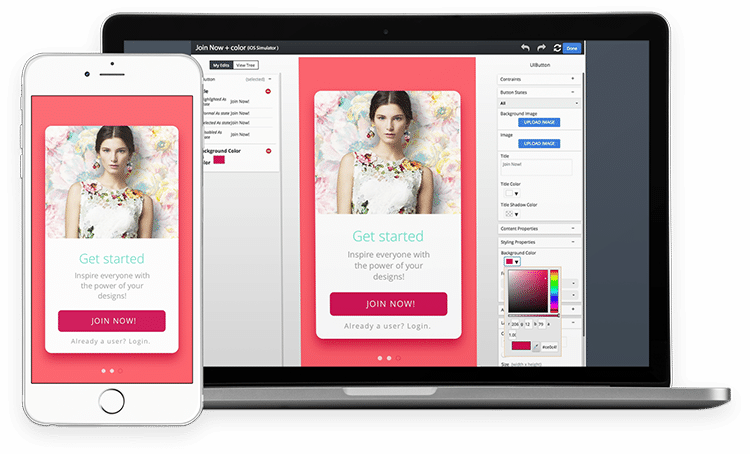 Apptimize is an A/B testing tool designed for mobile-centric brands. If your business revolves around mobile apps and sites that prioritise the mobile experience, then Apptimize is tailored specifically to your testing needs.
You can run truly cross-platform experiments, create personalised experiences, roll out new products and features, as well as launch new versions and updates without hassle.
Tying all of these features together is Apptimise's data system that collects insights from multiple platforms so you can see how behaviour on mobile affects decisions made on web and vice versa or how server-side changes impact the front-end mobile experience.
If you're after the specialist A/B testing and optimisation solution for mobile, Apptimize is it.
Which is the A/B testing tool for you?
In this list, we've covered the top 10 A/B testing tools for just about every possible need you could have – from the free options, to fully enterprise solutions and the easiest-to-use optimisation tools available right now. All of these platforms are great in their own right but the best choice for you is going to depend on your specific needs.
Hopefully, we've pointed you in the right direction and making an informed choice for yourself will be easier after reading this. Let me know if you think any other A/B testing tools should have made this list.