Generating enough inbound sales leads to make your marketing campaigns profitable can feel like an uphill battle at times. We know what it's like because we've been there ourselves and that sense of being overwhelmed by too many different strategies and variables to test is something every successful marketing team has to go through.
After years of trial and error, we found the right formula and the truth is it all comes down to getting the bare essentials spot on.
In this article, we've got ten proven methods for generating inbound sales and, once you master these strategies, they'll keep working their magic for you with relatively little maintenance.
#1: Turn your blog into a valuable resource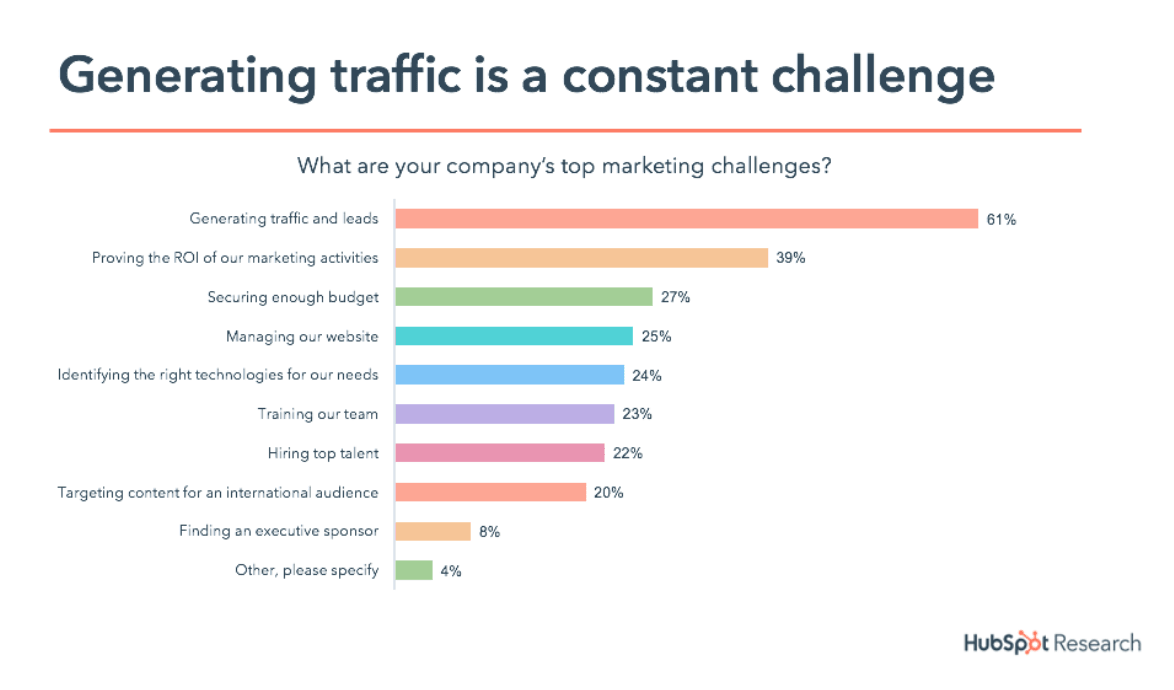 According to HubSpot's State of Inbound 2018 report, 61% of marketers say blogging is their top inbound marketing priority while another 61% say generating traffic and leads is their biggest ongoing challenge.
Meanwhile, a separate (and more comprehensive) study from Ahrefs finds that 91% of content published online gets absolutely no traffic whatsoever from Google.
No wonder traffic and leads are a major concern for marketers – but what's going on here?
According to the Ahrefs study, there are two main reasons content isn't getting traffic:
No backlinks: Backlinks are one of the most important ranking factors in Google's algorithm and no links mean you're probably not even going to be seen in the SERPs.
Not enough search potential: Creating content that people aren't looking for cuts you right out of the search process.
Essentially, for your blog to become a genuine inbound lead generation tool, you have to turn it into a valuable online resource for your target audiences. You need to know what challenges they're facing (business management, purchase decisions, work-life balance – whatever) and aim to create the best online resource for their needs.
This is what it takes to be in the 9% club that's producing content people actually engage with – the kind of content that generates inbound sales leads.
#2: Create evergreen email sign-up content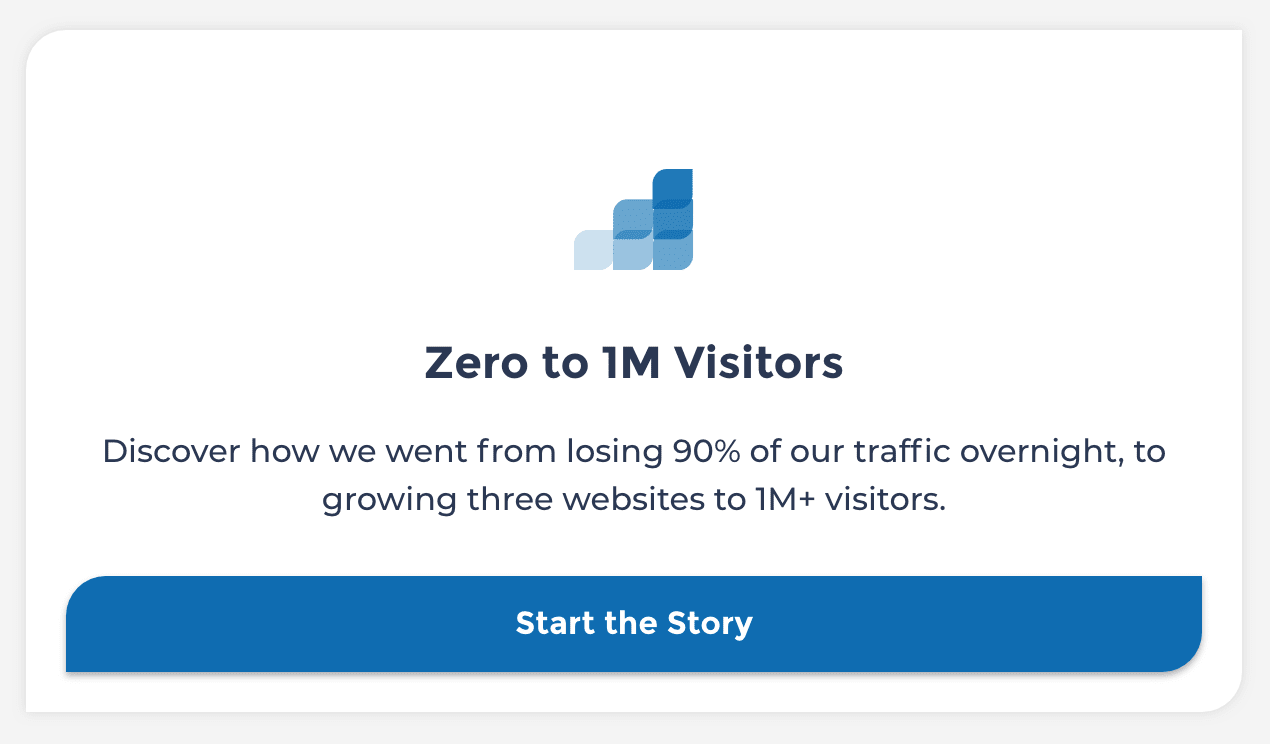 With your blog pumping out highly-valuable content on a regular basis, you're going to take this one step further and create in-depth evergreen content that offers some of the best insights in your industry.
This really needs to be cutting-edge content with headlines people are going to find hard to resist.
Ideally, this content needs to be so good people are almost willing to pay for it. Except you're going to give it to them for free – all they have to do is download it and hand over their email address.
#3: Promote your best content on social media (organic and paid)
Now that you're producing the right kind of blog and evergreen email content, it's time to maximise your reach by promoting them on social media.
For the best results, you're going to want a mix of organic and paid social strategies here and the precise approach depends on which networks you're advertising on.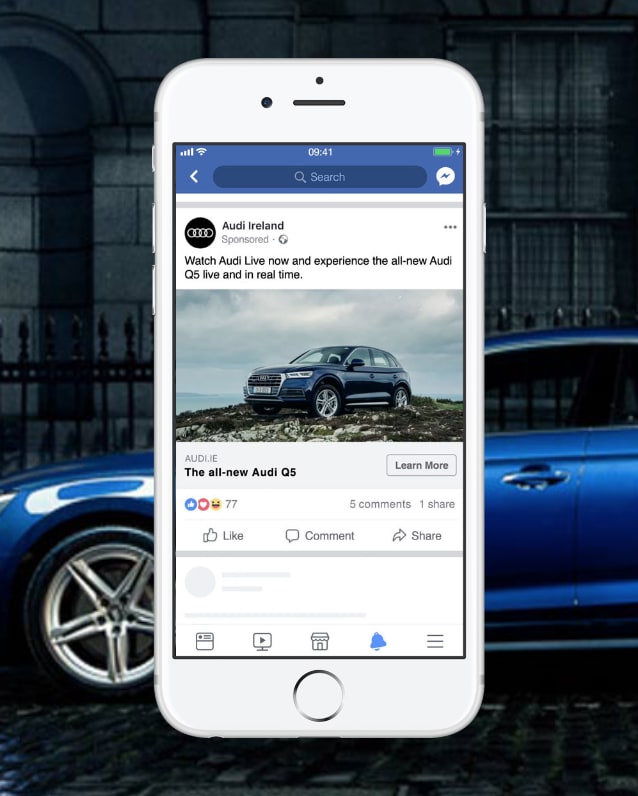 For example, it's very difficult to generate traffic from Facebook without paying for ads these days whereas Twitter is still a strong tool for reaching wider audiences organically. However, ads on Twitter are quite pricey and Facebook's ad targeting options are on another level.
So, in this case, you would prioritise your paid efforts on Facebook and use Twitter to reach wider audiences organically. You'll still want to do the organic essentials on Facebook – post your content, engage with relevant pages and groups, etc.
Just understand you'll need to pay for ads to get the reach you need.
#4: Tap into audiences from other sites
By now you should be used to publishing industry-leading content and you've got an entire blog page filled with the stuff to prove it. So, now you can reach out to industry-leading online publications and offer to write content for them.
This gives you exposure to entirely new audiences with the same kind of interests as the people you want to be generating leads from. Get you brand seen, show them what sets you apart from other companies in your niche and give these people a reason to find out more about your brand.
#5: Get leads from people who are ready to buy now with PPC
All of the content-driven strategies we've looked at so far are great ways to generate consistent inbound sales leads but it's going to take time to implement them – namely creating the content you need and getting it to rank well in search.
Another thing you'll find with content-driven inbound strategies is that you're mostly generating leads from people with a strong interest in your products or services but they're not quite ready to buy yet.
You still have to nurture them along the buying process – and this will be the case for the majority of your leads.
However, there is a much smaller (and highly profitable) group of people who have already decided they want what you're selling; they just haven't decided where they're going to buy it from yet.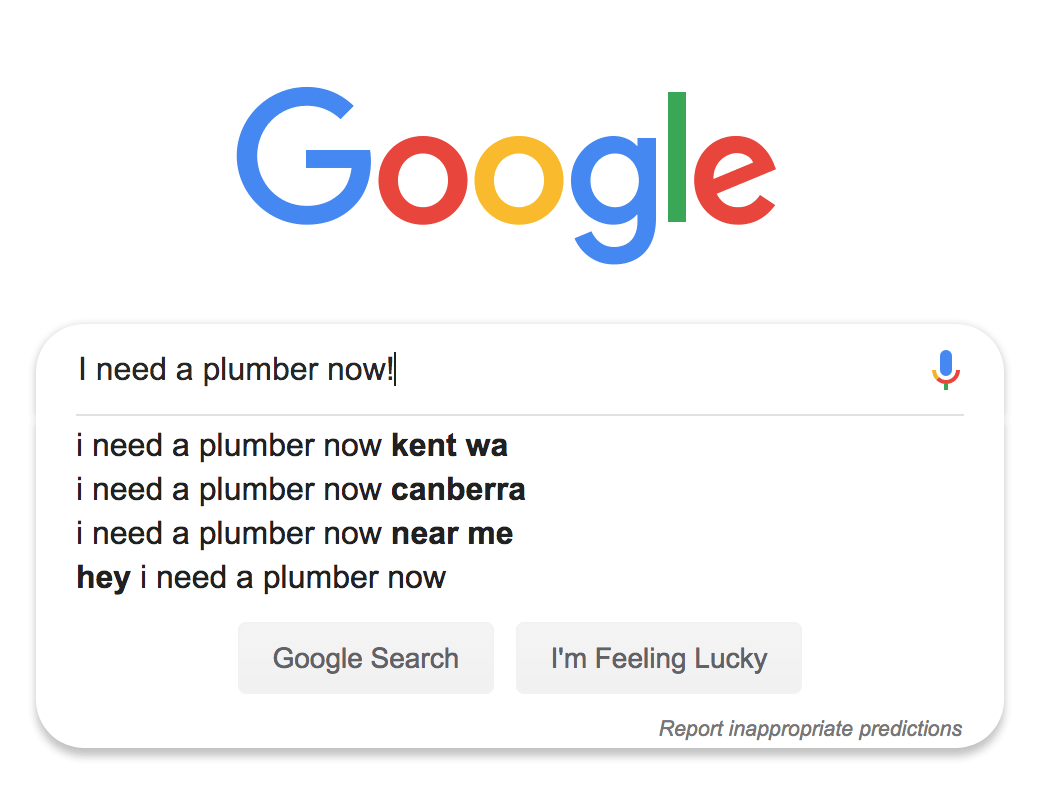 These are the people to turn to Google with search terms like "best email marketing software for large retailers", "top PPC agencies in Manchester" or "emergency plumber near me Sunday".
These are people who are ready to buy and Google Ads allows you to get your brand seen by these people at the crucial moment.
#6: Reach out to visitors who slip away with remarketing

While Google Ads is a great way to capture inbound sales leads form people who are ready to buy now, not everyone is going to pay up right away. Some people are going to get cold feet, maybe head back to the results page and check out the competition.
No need to panic, though.
With remarketing, you can keep reaching out to these prospects and keep them on-board with your brand. You've already paid for these leads as soon as they click your ad and you know they've got a string interest in your offer – so give them the extra incentive to come back to your site and complete the deal.
Take a look at our article on 10 ways to use remarketing for B2B lead generation for more ideas.
#7: Speak at industry events
One of the most effective inbound lead generations is still getting out there are meeting people in the real world. By speaking at industry events, you can establish yourself as a true industry leader – someone people literally pay to listen to.
Here's the thing, though. As Venture Harbour CEO Marcus Taylor found out after speaking at every event he could between 2012 and 2015: "speaking at big marketing conferences is mostly ineffective".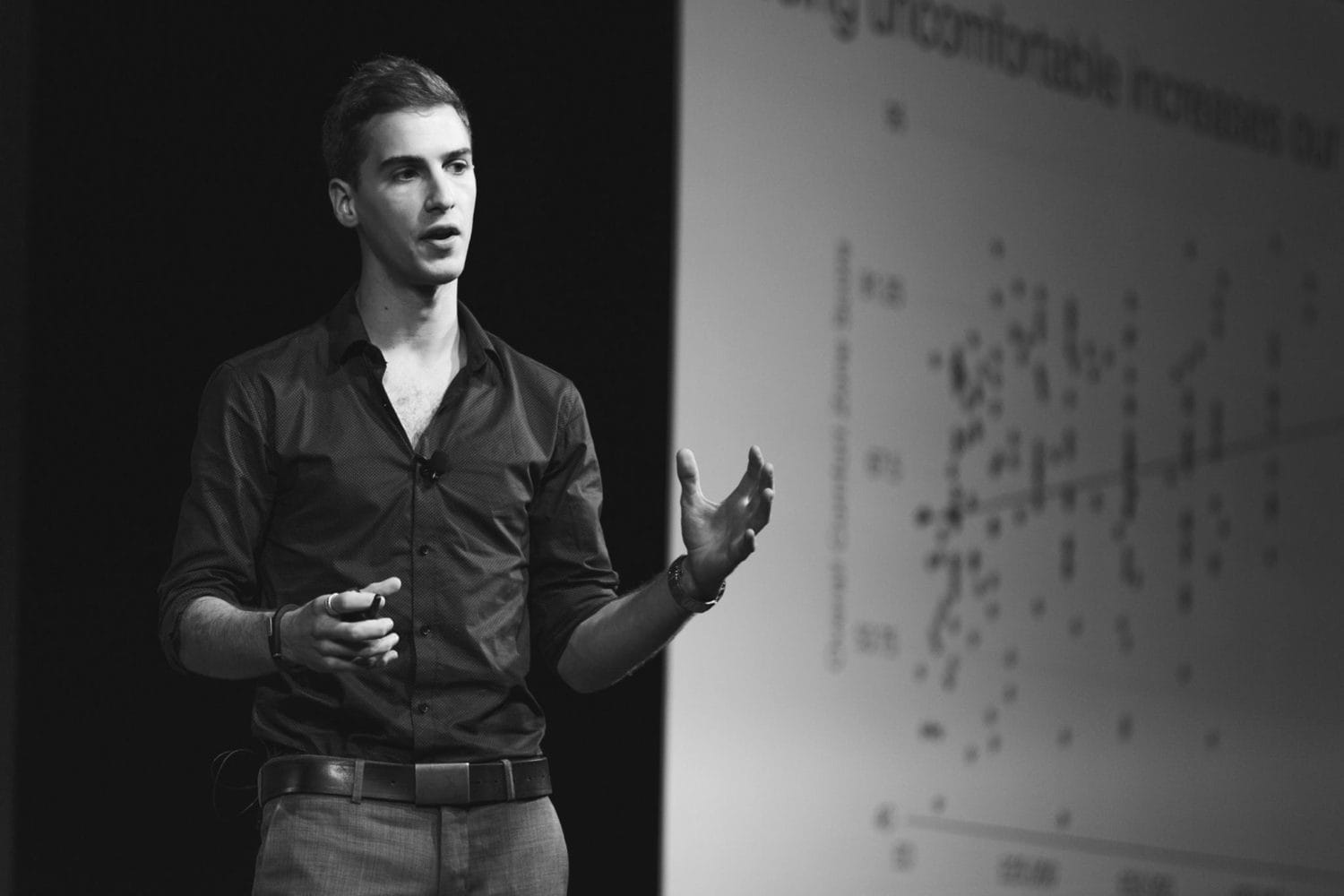 "First of all, there are too many competitors pitching for the prospect's attention. It's like trying to promote your book in a book store: Unless you have something truly exceptional to say, you're soon forgotten."
"The bigger problem, though, is that most of the audience assumes that you'll be busy after your talk – so relatively few people come up to speak to you."
Instead of speaking at events like TEDxMelbourne, it was significantly smaller events with 50-100 people that resulted in higher volumes of genuine leads.
So you don't need to be talking at TED conferences to generate face-to-face inbound sales leads – quite the opposite, in fact.
#8: Maximise inbound lead generation with multi-step forms
One of the biggest barriers to inbound lead generation is turning website visitors into concrete leads you can work with. You need a channel where you can consistently reach out to these people, address their needs as they change and guide them towards the purchase.
Email marketing is the only channel that really allows you to do this and converting traffic into email sign-ups is crucial to your inbound efforts.
Luckily, you've already got all of that email sign-up content but you still need to overcome the fact average conversion rates are roughly 2.35% for most brands.
You're going to settle for average, though.
Instead, you're going to work your page content and CTAs to get people excited about your offer and then you're going to use multi-forms to boost conversion rates by up to 300%.
We use multistep forms to reduce form friction, increase incentive and segment our leads – not only increasing our conversion rates but also the quality of the leads we generate.
#9: Automate your inbound sales strategies
Now that your inbound lead generation strategies are getting results, you want to automate as much of each process as you can. This will reduce the manual workload of your wider inbound marketing strategy and multiply the amount of leads you're able to generate.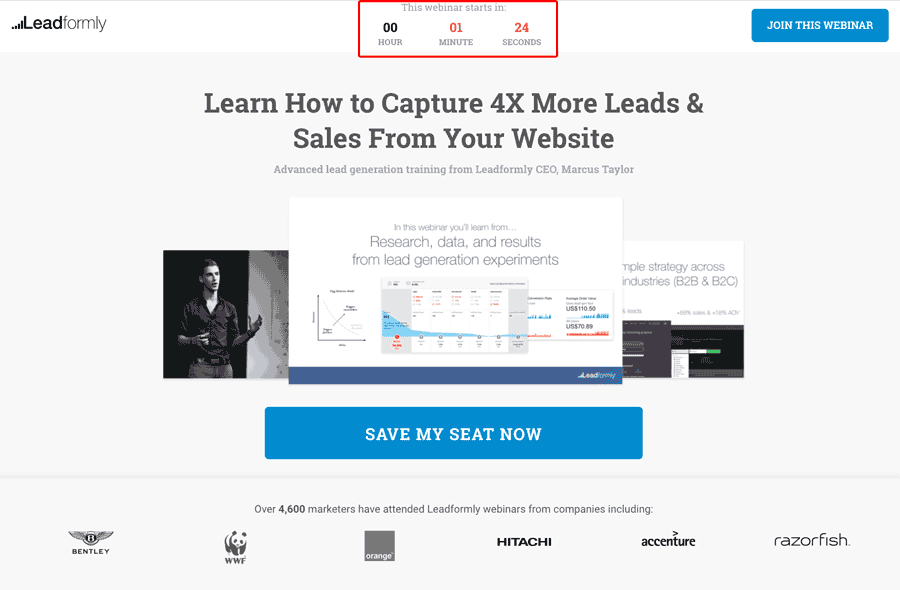 One of the most effective inbound lead sources is our automated webinar strategy and it's a fully automated system that captures leads for us while we spend out time on other things.
You can find out how to do the same by reading our ultimate guide to automated evergreen webinars.
You can also automate most of your email marketing strategy, technical SEO reporting, lead segmentation and much of your social media activity – plus a whole bunch of menial tasks that slow you down on a daily basis (e.g.: automating quotes and proposals).
Automate each of these processes and your lead generation results will skyrocket.
There is one other thing you're going to need to automate, though.
#10: Automate your sales process so you can handle more leads
With your inbound lead generation strategy bringing in more prospects than you ever thought possible, the only problem now is how you're going to physically deal with all of those leads.
Essentially, you have two options: build a bigger sales team to handle the influx or automate your sales process so your existing team can still manage everything – the latter of which is exponentially more cost-effective.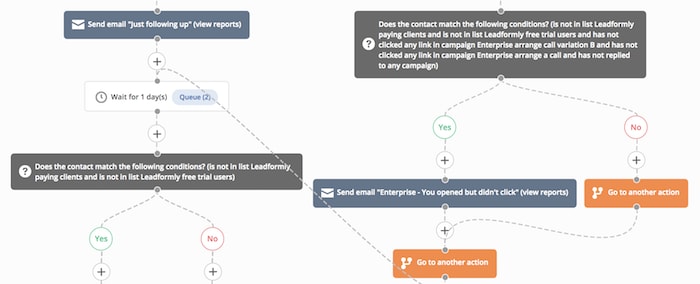 We use ActiveCampaign to automate our sales process from the moment users submit their email address, allowing us to nurture them along the sales process without any (or minimal) manual input.
Our sales team only needs to get involved when a lead drops outside of our automation processes, fails to respond or requires human input for any reason.
Without this automated strategy, we simply wouldn't be able to handle the surge in leads we experienced after implementing the previous inbound lead generation strategies mentioned in this article.
How many of these strategies are working for you?
At this stage, you might be thinking to yourself we've already got a great blog and it's not bringing in enough leads or we've tried paid advertising and it's too expensive.
I get it; these things are difficult. But if you're blog isn't generating enough leads it ins't all that great and, if your paid advertising strategy was too expensive, you didn't put enough time into optimising your campaigns to get results.
If you've tried these strategies before and they haven't worked for you, give them another go and put the time and effort into getting the basics right (great content, compelling ads, etc.). And, if you haven't tried any of these strategies, then now is the time to implement them into your marketing workflow.