For SaaS companies, lead generation is the first step in a long customer cycle. You have to nurture leads into software users, paying customers and repeat revenue but it all starts with converting web traffic into quality leads.
In this article, we look at the top SaaS lead generation strategies – techniques that not only increase the volume of leads but also the quality of the prospects on your marketing lists.
By capturing more high-quality leads, you're in the best position to nurture more of your prospects into paying customers and recurring revenue, which is key to maximising your marketing ROI as a SaaS company.
What are we looking at in this article?
In this article, we explore the best lead generation strategies for SaaS companies with real-world examples from some of the biggest names in the industry – and a few from our own campaigns, too.
This is an in-depth piece so we've grouped all of our strategies into the following categories to make the article more readable:
You can click on the blue link text in the list above to jump ahead to any section you like but the aim of this article is to leave you with a rounded set of SaaS lead generation strategies that you can apply across every channel.
These strategies will help you turn page visitors into genuine business prospects, including email subscribers, account sign-ups and free trial users – all of which you can nurture into paying customers.
Before we get into the strategies themselves, let's quickly take a look at the tools you need to implement everything we're looking at in this article.
What tools do I need to implement these strategies?
Given how much ground we're covering in this article, you pretty much need a full marketing tech stack to implement all of the strategies we're looking at today.
However, with the right choice of software, we've managed to condense this down into six key tools that cover everything you need:
Marketing planning: A system for planning, calibrating and predicting the outcome of campaign ideas.
Email marketing: An all-in-one CRM, email marketing and automation platform.
Subscription management: Software for managing, testing and optimising your payment strategy.
Landing page builder: Quickly build and launch landing pages for every campaign.
CRO toolkit: Optimise the most important pages and page elements.
Chatbot / live chat software: An important lead generation and customer support tool for SaaS companies.
Here's a quick look at each of these tools and the role they play throughout the strategies we're discussing in this article.
A marketing planning system
Planning campaigns and strategies at scale is a challenge for every marketing team. It's all too easy to get bogged down in planning and ideas but always much harder to put campaign briefs into action.
We've encountered this problem at Venture Harbour continuously over the years, especially in the latter stages of campaign creation.
For example, it's difficult to keep track of available resources when you're juggling multiple campaign ideas or you end up with more campaigns than you can create content for. Or, even worse, you launch a campaign that gets off to a decent start but traction slides and you realise it's not going to hit the targets you've set out.
We built TrueNorth to overcome these problems by creating a single platform to plan all of your marketing campaigns and predict results before you launch anything.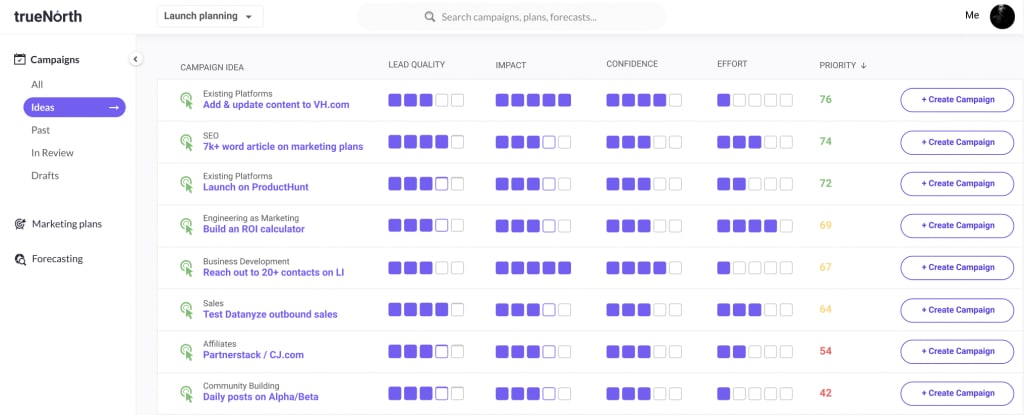 TrueNorth simplifies ideation by creating a goal-driven, collaborative space for team members to share and fine-tune campaign ideas. Instead of setting out arbitrary campaign goals, TrueNorth helps you develop creatives by defining measurable goals and weekly milestones to drive continued growth.
It then helps you prioritise campaign ideas by scoring lead quality, projected impact, your confidence in hitting targets and the effort required to do so.
To help you launch campaigns with greater confidence, you can use TrueNorth's simulator to predict the outcome of campaign ideas and tweak factors such as budget and KPIs to see how they impact results. Aside from using this tool to preview the potential of your campaigns, you can also use it to predict where adjusting budgets or setting more ambitious targets may generate bigger returns.
Also, be sure to take a look at our marketing plan for agile marketers, which lays out a framework for creating successful campaigns faster.
Email marketing software
Technically speaking, you could argue that a website visit counts as a (very soft) lead but, when we talk about lead generation, we're normally referring to the completion of a conversion goal that involves users giving you their email address.
This can include primary conversion goals, such as free trial sign-ups, app downloads and account creations, or secondary goals like newsletter sign-ups, content downloads or email enquiries.
Once you've got a user's email address, you have a direct link to them as individuals that you can use to nurture them along the buying process and customer journey – something no other channel gives you.
Here at Venture Harbour, we use ActiveCampaign as our email marketing platform, which comes with an integrated CRM platform for housing all of your data, advanced email marketing automation and a suite of customer support features to help you keep your customers happy and paying for your software product.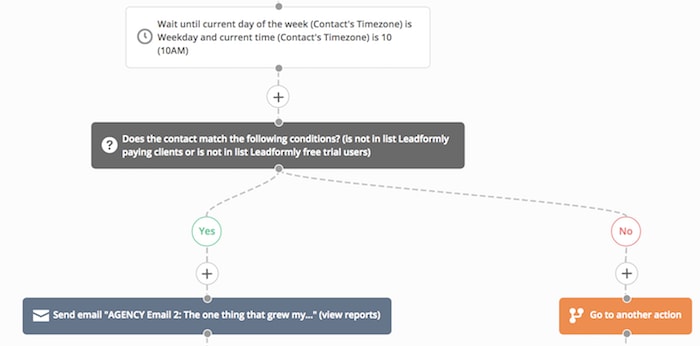 ActiveCampaign has designed its platform for SaaS companies with specialist features to help you turn more leads into paying customers and maximise recurring revenue from every user.
You can read our ActiveCampaign review for an honest look at the pros and cons of the platform and you'll find plenty of other options in our guide to the best email marketing tools.
Subscription management software
Several of the strategies we're looking at today use pricing models, plan structures and pricing pages to generate leads. So you'll want a decent subscription management platform to help you easily create different models, test variations and optimise your pricing strategy.
This is one of the most important software choices you'll make as a SaaS company so take a look at our in-depth summary of the best subscription billing platforms, including reviews of our top 10 systems and comparisons to help you choose the right platform for your needs.
We've used several subscription billing platforms over the years and we're currently using Paddle to manage subscriptions for one of our productivity app, Serene.
Here's a summary of the key features on Paddle that make it such an important platform for us:
SaaS subscriptions: Paddle offers extensive subscription features specifically designed for SaaS companies and software products.
Managed payments: Instant access to established international banking infrastructure for easy payments in every country and currency.
Billing models: Smart subscription logic helps you create recurring, metered, on-time and other billing models in a matter of clicks.
Upgrades & downgrades: Manage customers with ease as they upgrade or downgrade from plans.
Free trials & freemium: Manage free trials, free plans and freemium strategies within Paddle.
Integrated checkout: Take payments by card and PayPal using Paddle's built-in checkout.
Invoicing: Create and send invoices to customers automatically.
Automated sales tax: This platform calculates, files and remits your software sales taxes on your behalf – based on your customers' location.
End-to-end dunning: Paddle automates dunning across the entire customer journey to recover lost revenue.
Paddle Data Core: Advanced data capture and reporting for insights on your business performance and your rivals.
Managed support: Paddle's excellent support team helps you set up your payment strategy, deal with any technical issues and handle tax compliance for you.
We've also used Chargebee in the past for another venture, and both of these platforms make it into our top 10 choices.
Landing page builder
Every lead generation strategy needs a landing page of some sort. In some cases, your homepage fills this role and your pricing page is another crucial lead generation page as a SaaS company.
However, most of your campaigns require a dedicated landing page and you could have dozens of these running at any one time – all of which need testing and optimising to maximise results.
A landing page builder is an essential lead generation tool, allowing you to build, test and optimise pages without any fuss.
We use Unbounce and, as far as we're concerned, this is still the best landing page builder around but the overall quality of these tools has increased a lot over the years so there are plenty of good options on the market.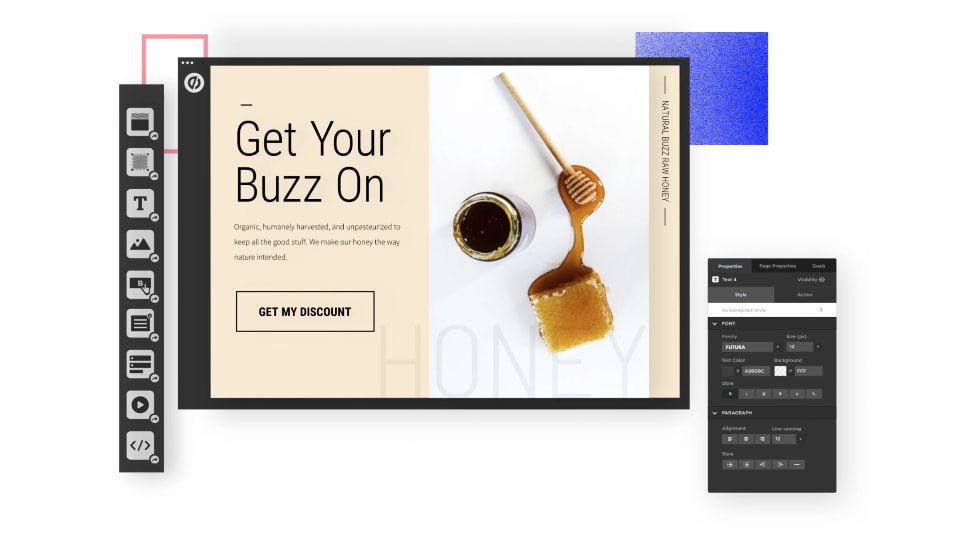 Instapage is another excellent option (below) and we've also got an article listing the best builders available right now to help you choose the right tool for you.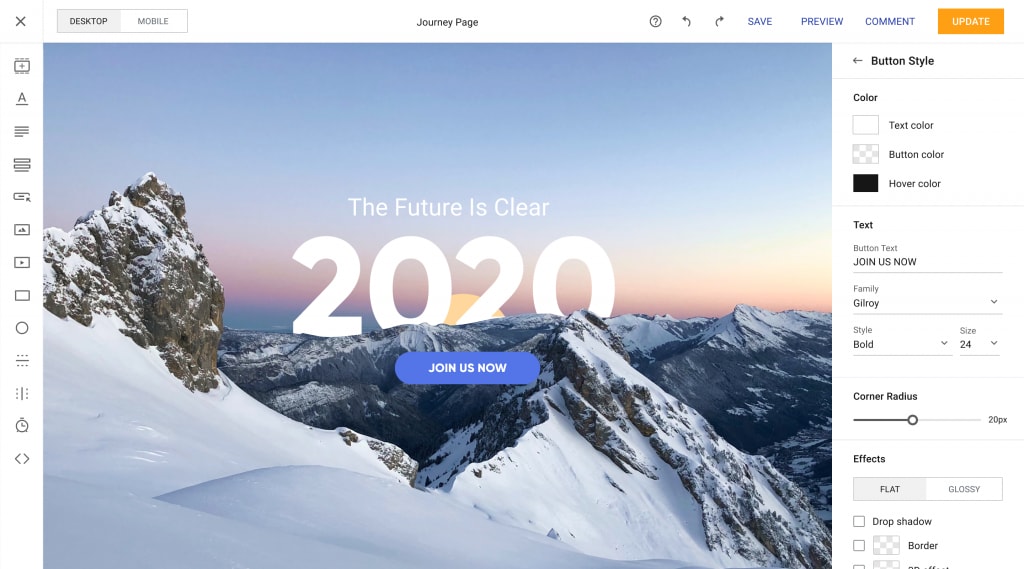 Most of the strategies we're looking at in this article will help you get better results from your landing pages, whichever builder you choose to go with.
CRO toolkit
Lead generation strategies never maximise their potential in their first iteration. Hopefully, most of your campaigns will get results from day one but you can always squeeze better performance out of them and turn failed campaigns into successes with a solid conversion optimisation process.
A lot of the strategies we're looking at in this article are, in essence, conversion optimisation tactics and this shows how important CRO is for maximising lead generation.
Again, you need the right tools to manage CRO campaigns and having an all-in-one platform like VWO is invaluable.
VWO is one of the most complete CRO platforms available, making it a great choice if you're only going to use one system.
Chatbot / live chat software
We don't spend a lot of time talking about chatbots and live chat in this article but this is an important tool for SaaS companies so it deserves a quick mention here.
You'll need a chatbot/live chat system like Intercom for one of our strategies in this article but tools like this are much more than a lead generation tactic.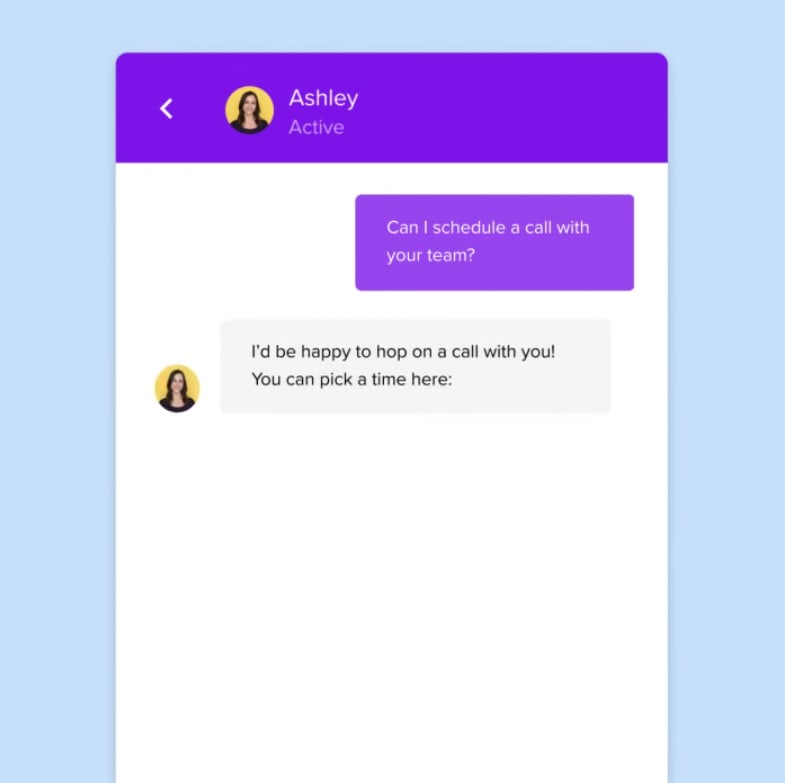 They also provide a vital first-touch for customer support, providing an instant response and directing users to resources that can help them solve problems while your support team is dealing with cases.
This takes us beyond the topic of lead generation but it's a big asset for customer retention and maintaining recurring revenue, which is always the priority for a SaaS company.
Anyway, that does it for our look at the tools needed to implement everything we're looking at today so let's dive into our first group of lead generation strategies.
Your product is the most important SaaS lead generation strategy
As mentioned earlier, your software product is your most important lead generation asset as a SaaS company.
Ultimately, the features on offer determine whether your product is suitable for any given prospect but your pricing strategy, the structure of your plans, value perception, differentiation and a host of other factors related to your product influence the consideration stage of the sales funnel.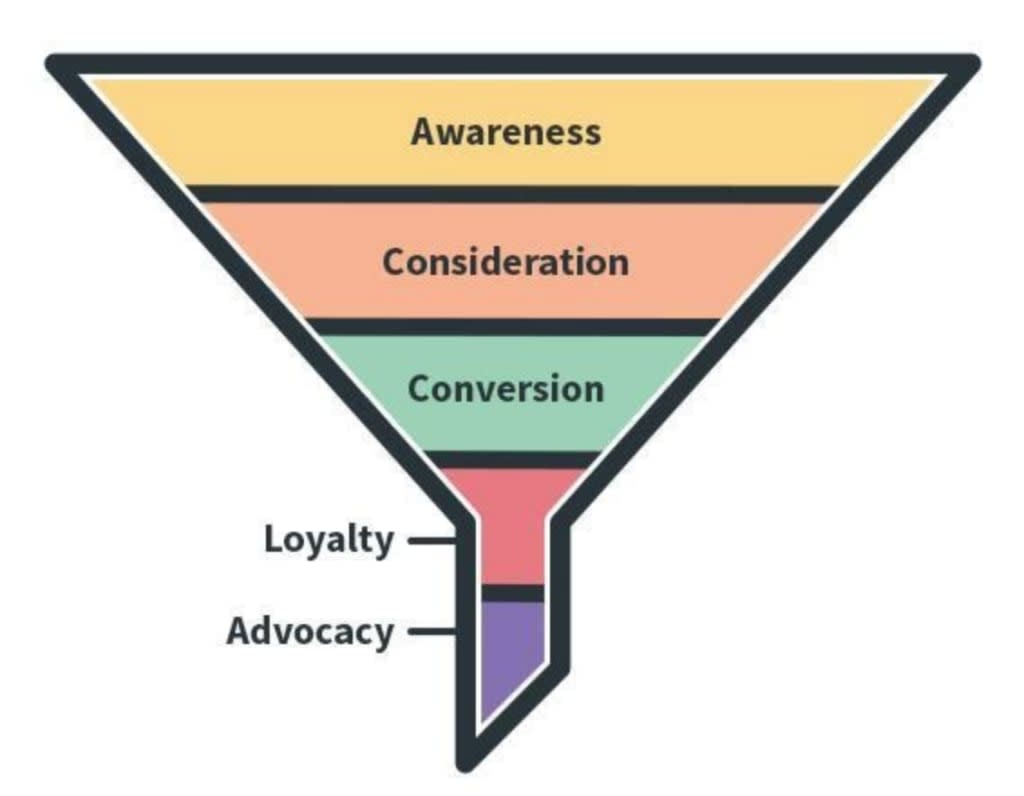 This is the most important stage of the sales funnel for lead generation where prospects move from discovering your product to adding it to their list of purchase options.
In this section, we're looking at five lead generation strategies to maximise the number of people who add you to this consideration list:
Pricing strategies: Use pricing strategies, plans and promotions to capture leads.
Freemium models: A growth hacking strategy for maximising user numbers.
Free plans & trials: Lowering the entry bar to capture leads and nurture them into paying customers.
Premium features: Putting premium features on free or lower-priced plans to capture leads.
Free tools: Capturing leads with free tools and using cross-selling campaigns to promote paid products.
As you can see, pricing and value perception dominate the themes in these strategies and striking this balance between features and fees is crucial during the consideration stage.
#1: Pricing strategies for lead generation
As we explain in our guide to SaaS pricing strategies, this is "the most important strategic aspect of a SaaS product," especially in the modern age of monthly subscriptions and complex pricing structures.
Most SaaS companies run a pricing model built around multiple plans to cater to different customer types (e.g.: business size) and create an upgrade path that progressively earns more money from each customer.
Here's a quick overview of the most common pricing models used by modern software companies:
The flat-rate model: A simple policy of charging one fee for one product without any plans of feature variations.
The tiered pricing model: Multiple tiered plans at different price points based on features, usage or other factors.
The freemium model: Providing a free version or plan that works as a standalone product with paid upgrade options (usually used as part of a tiered model).
The feature-based pricing model: A tiered system where plans are priced on feature availability.
The usage-based model: A tiered system where plans are priced on quantifiable usage – e.g.: storage space, database size, messages, etc.
The pay-per-user model: A system where fees are charged based on the number of user accounts required.
The pay-as-you-grow model: A B2B SaaS pricing model that promotes plans for different business sizes and encourages customers to upgrade as they grow.
The one-time fee model: A policy that requires users to pay one up-front fee for lifetime usage – normally for the latest version of a product without updates.
You'll find a more comprehensive breakdown of each model in our SaaS pricing guide and you'll want to test different combinations to find the right mix for your target customers.
For example, ActiveCampaign runs four separate plans for different business sizes, each one starting at different price points. The company also increases the monthly fee for each plan based on the number of contacts users have on the system, which brings usage-based pricing into the mix.
This is quite typical for the pay-as-you-grow pricing strategy many B2B SaaS companies employ.
You can also use plenty of psychological hacks to influence the value perception of your plans. In the example below, Mailchimp uses a technique known as price anchoring where it leads with the most expensive plan on the left side of the page where users naturally start reading from.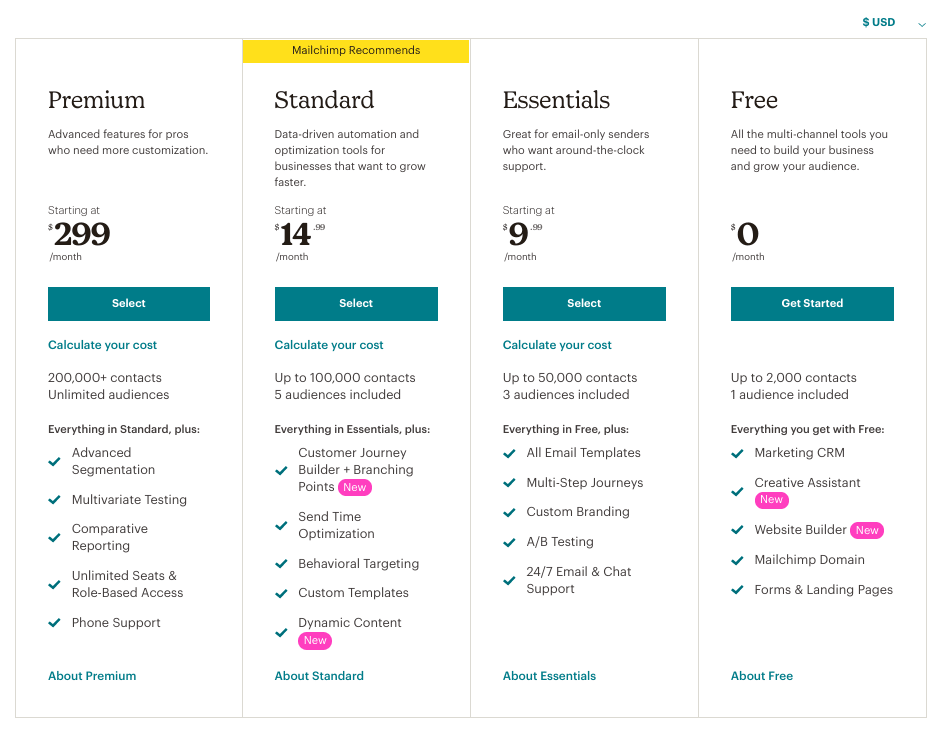 This manipulates a psychological phenomenon called anchoring bias where people naturally set a bar of expectation based on the first piece of information they see. By leading with a disproportionately expensive price on the left, the $14.99 and $9.99/month plans feel like bargains in comparison.
Again, you'll find more information on this and a bunch of other psychological hacks in this article:
#2: Driving growth with freemium models
We've looked at the freemium model in several articles in the past and this is one of the most successful SaaS lead generation tactics. If your goal is to maximise free user numbers, this is an excellent growth hacking strategy and some of the biggest names in SaaS have used this to build their brand: Dropbox, Slack, Spotify and plenty more.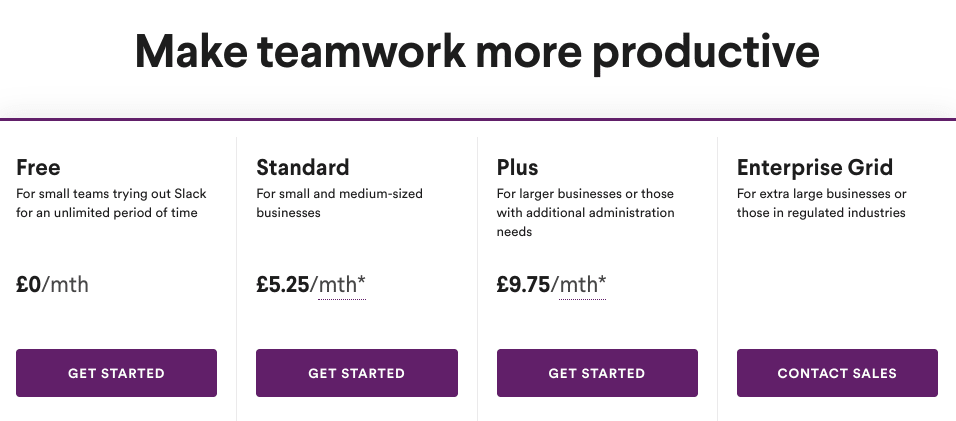 The big downside of the freemium model is that the majority of your users don't pay for your software and many companies, including Slack, have struggled to make a profit despite building one of the biggest names in tech.
The key to making this work is successfully paving an upgrade path and upselling enough users into paying customers to generate enough revenue. If you get this balance right, the freemium model can drive huge growth while your nurturing and customer retention efforts take care of the revenue.
HubSpot takes a slightly different approach to the freemium model we're more familiar with by offering a CRM platform that's 100% free forever. The trick is the company also sells other software products that CRM users almost certainly need.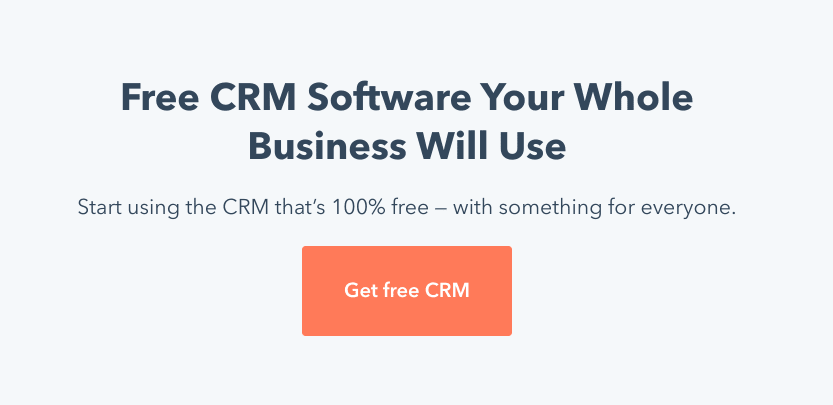 So it uses the free CRM to capture large volumes of leads and, then, relies on its nurturing and cross-selling campaigns to turn as many of them into paying customers as possible.
This touches on another lead generation strategy that involves using free tools to capture leads and we'll look at this in more detail shortly.
First, though, let's talk about free plans and trials.
#3: Free plans & trials
Free plans and free trials are ubiquitous with SaaS products and the concept is pretty straightforward. By opening up your platform to people with a limited free version or free trial, you allow them to give the platform a try without making any financial commitment.
The concept may be simple but striking the right balance when you create a free plan is no easy task. You have to determine how much to give to free users and what to reserve for paid plans with the aim being to upgrade free users to paid versions.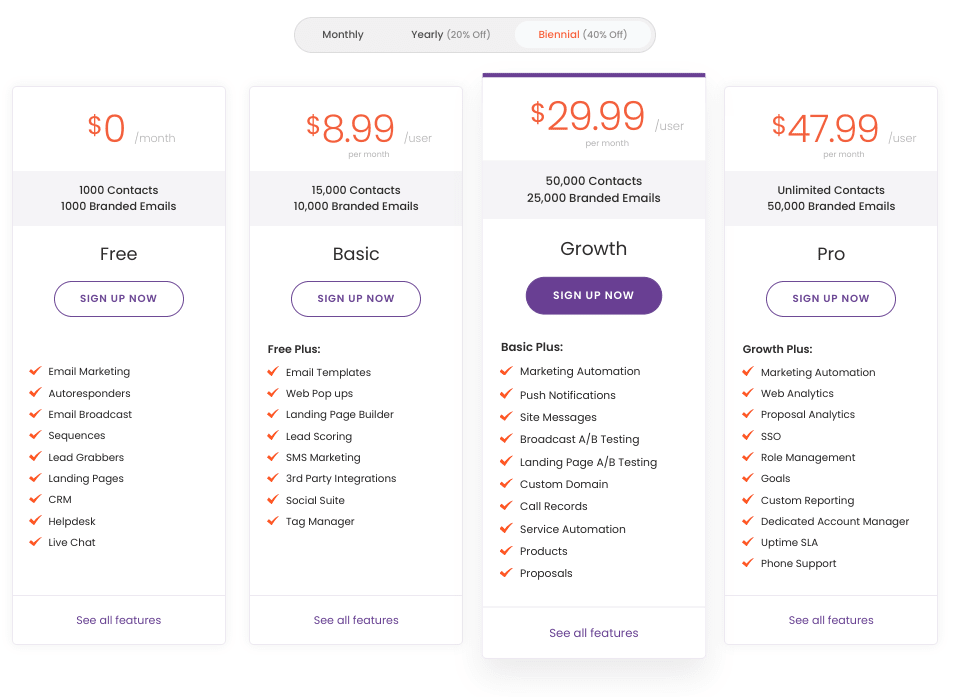 In the screenshot above, you can see the pricing page for EngageBay, a CRM and email marketing platform for smaller businesses. The company offers some impressive features on its free plan but limits users to only 1,000 contacts and 1,000 emails per month, putting all the emphasis on usage-based pricing.
This makes the platform a compelling option for new and small businesses but encourages them to upgrade quite quickly.
We see a similar approach from Reacher below.
The great thing about free plans is they lower the entry bar for users who can sign up and upgrade when the time is right or simply stop using the software.
This is great for lead generation but you're probably going to end up with a lot of free users who never upgrade – not as many as the freemium model, though.
If you're not interested in trying to upsell free users, you may be better off adopting the free trial approach and blocking access to your platform after the trial period ends.
#4: Putting premium features on free plans
We touched on this in the last section when looking at EngageBay's pricing page where the company packs advanced features into its free plan and charges for usage instead.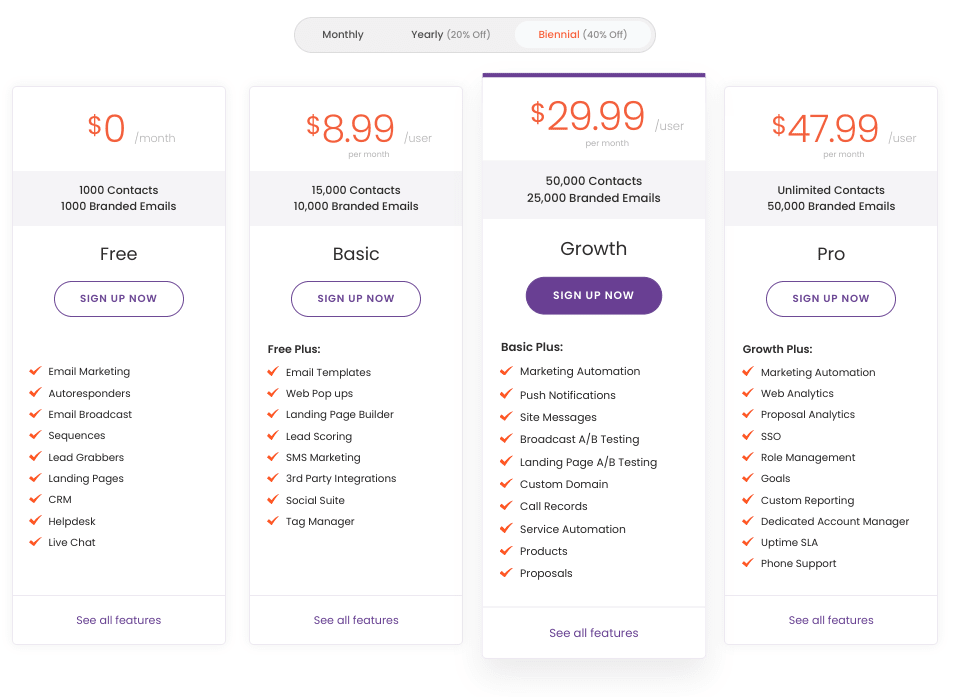 This sets EngageBay apart from most of its competitors by giving users access to features that are normally reserved for premium plans. Businesses have to pay serious money to get some of these features from elsewhere but EngageBay allows them to try them for free, even if use is limited.
This is great news for smaller businesses that can benefit from serious features without the premium price tag but also for larger companies that may have the budget for paid plans but don't know enough about the software, features and what they need from a platform like yours.
Brevo takes a similar approach to EngageBay by offering premium features on its free plan but takes this one step further by allowing users to store unlimited contacts on the CMS – a very premium feature among platforms in this field.
Yes, there are plenty of features reserved for more expensive plans but there are plenty of premium offerings, too. Aside from unlimited contacts and contact data, free users also get advanced segmentation, customisable forms and a built-in sales CRM.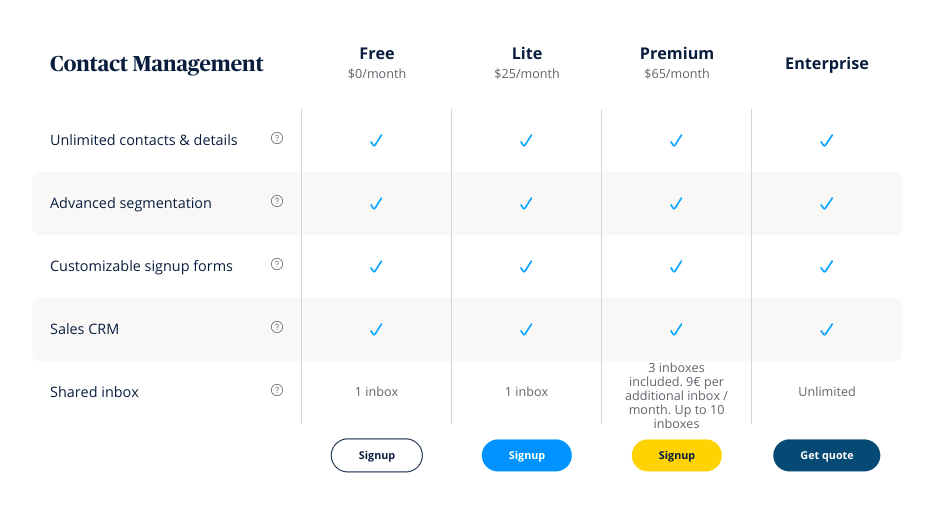 ActiveCampaign is another company that offers premium features on its cheaper plans (there's no free plan available). The difference is, ActiveCampaign is competing with one of the biggest – and most expensive – marketing software solutions in HubSpot.
ActiveCampaign offers most of the same features at significantly lower price points and this carves a big chunk of the market open for the company at rates HubSpot can't compete with (nor does it want to).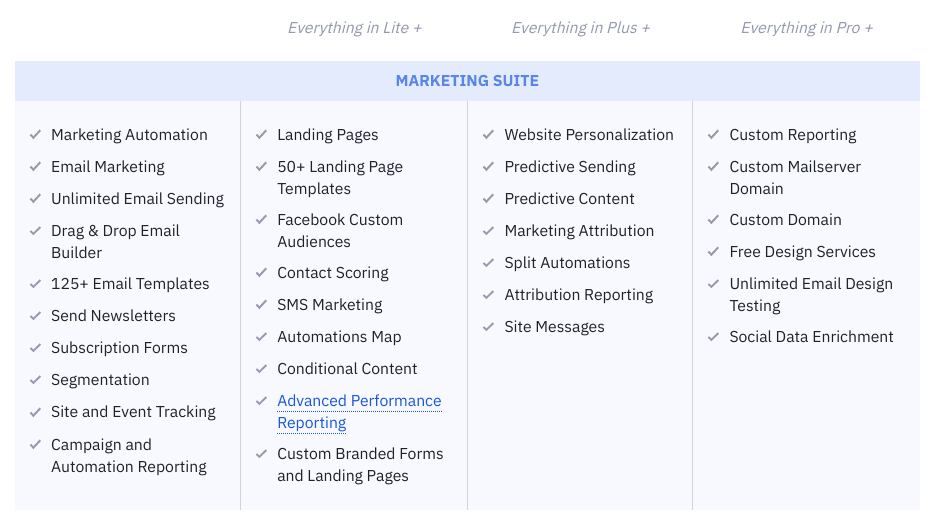 As you can see in the screenshot above, ActiveCampaign's Lite plan offers up marketing automation (some of the best in the industry), email marketing, unlimited email sends, a drag-and-drop email builder and all kinds of features you would normally find on far more expensive software plans.
This is typical of ActiveCampaign's product and pricing strategy: delivering an all-in-one CRM, email marketing and automation platform that's affordable to businesses at every stage of growth.
None of ActiveCampaign's rivals manage to compete at this level and this is why it constantly features in our best CRM, marketing and automation tool lists.
It's also why we've been using the platform for more than five years.
#5: Capturing leads with free tools
Earlier, we talked about HubSpot using its free CRM as a lead generation strategy but you don't have to offer an entire software platform for free to use this tactic. In fact, HubSpot and a bunch of other SaaS companies run a collection of free tools that handle basic tasks of interest to their target customers.
For example, HubSpot has its free Website Grader tool that anyone can access and use to get a free performance report.
All users have to do is type in the URL of their website and their email address to access their report, which measures key performance metrics such as page size, page requests and page speed.
This free tool offers something genuinely useful to website owners who may be interested in HubSpot's software and people using the Website Grader clearly care about the performance of their site.
This allows HubSpot to position its software as the next step in improving the business performance of their websites.
Crazy Egg uses a similar strategy on its homepage by offering users a free heatmap of any web page. In this scenario, Crazy Egg is offering up a preview of one of its most important features/tools to demonstrate the power of what its software can do for website owners.
On the next page, users are asked to provide their email address in order to receive their heatmap, capturing leads from people who have a clear interest or need for one of its biggest features.
Capture more leads from your website
In this next section, we talk less about your product and focus on using your website to capture leads. We've got six strategies to discuss and, as mentioned earlier, conversion optimisation plays a key role in these:
Remove conversion barriers: Capture more leads by removing conversion barriers across the sales funnel.
Reduce loading times: Solve one of the biggest conversion killers by making your pages load faster.
Optimise key pages: Prioritise your most important lead generation pages.
Optimise your pricing page: Test and optimise your pricing page to convert more visitors into users.
Chatbot widgets: Turn every page into a lead generation tool.
Industry / target customer pages: Highlight the unique benefits for each of your most important target customers.
First up, we've got the big topic of removing conversion barriers across the marketing and sales funnel.
#6: Remove conversion barriers
The topic of conversion optimisation often hones in on specific pages and page elements – things like optimising your CTAs. We'll come to that in a moment but, first, we need to talk about the much bigger concept of optimising your marketing and sales funnel to remove conversion barriers and leaks.
Let's quickly specify what we mean by those terms:
Conversion barrier: An identifiable element or event that gets in the way of conversions.
Funnel leak: A gap where leads drop out of the funnel.
For example, some of the most common conversion barriers include slow loading times, complex forms and onboarding issues. Funnel leaks can be more challenging to identify, such as not responding to leads quickly enough, having gaps in your content strategy or navigational quirks taking your leads out of the conversion path (e.g.: linking out of the funnel from your landing pages).
We discuss this in more detail in our guide to fixing a leaky marketing funnel and there are six key areas to focus on:
UX problems: For example, slow loading times, poor mobile optimisation or compatibility issues.
Conversion killers: Aside from UX problems, also pay attention to web forms, interruptions (such as pop-ups or notifications) and page visits that suddenly kill your chances of converting.
Weak CTAs: If your calls to action aren't compelling enough, leads are always going to leak.
Inactivity after conversions: You're not following up on conversions quickly or effectively enough – email confirmations, reminders, promotional offers, loyalty programmes, etc.
Low email engagement: It's difficult to nurture leads if your main source of contacting them directly isn't getting the engagement you need.
Low customer retention rate: Your work isn't done once you convert a lead; your next mission is to turn this customer into a repeat buyer.
The first three items on the list above are crucial when it comes to lead generation while the others are more important once you capture the lead. So, for the purpose of this article, focus your attention on optimising the overall UX of your website, identifying conversion killers and optimising your CTAs.
Earlier, we talked about VWO as an all-in-one conversion optimisation platform but there are plenty of cheaper options available, such as Hotjar. Much like Crazy Egg, heatmaps are the standout feature and you can see which elements users click on your pages but also where they scroll – e.g.: to check they're seeing your CTAs.
If you want to learn more about Hotjar, our review explains what's good about it (and not so good) to give you an honest picture of what to expect from the platform.
In terms of address conversion barriers and leaks, be sure to check out our guide to fixing a leaky marketing funnel and you'll also find some good starting points in this article: 11 Places Your Website Is Losing Conversions – and How to Fix Them.
#7: Reduce loading times
According to data from Unbounce, conversions drop by 12% for every second it takes your pages to load. The company's findings also show that 81% of marketers know speed influences their conversions but only 3% say optimising page speed is a priority.
Slow loading times also hurt your ability to capture leads from organic search, which generates the vast majority of online traffic – 76% of all trackable B2B traffic, according to BrightEdge.
Loading times have been a ranking factor in Google's search algorithm for years but the tech giant is increasing the importance of page speed as a ranking factor with its new Core Web Vitals initiative.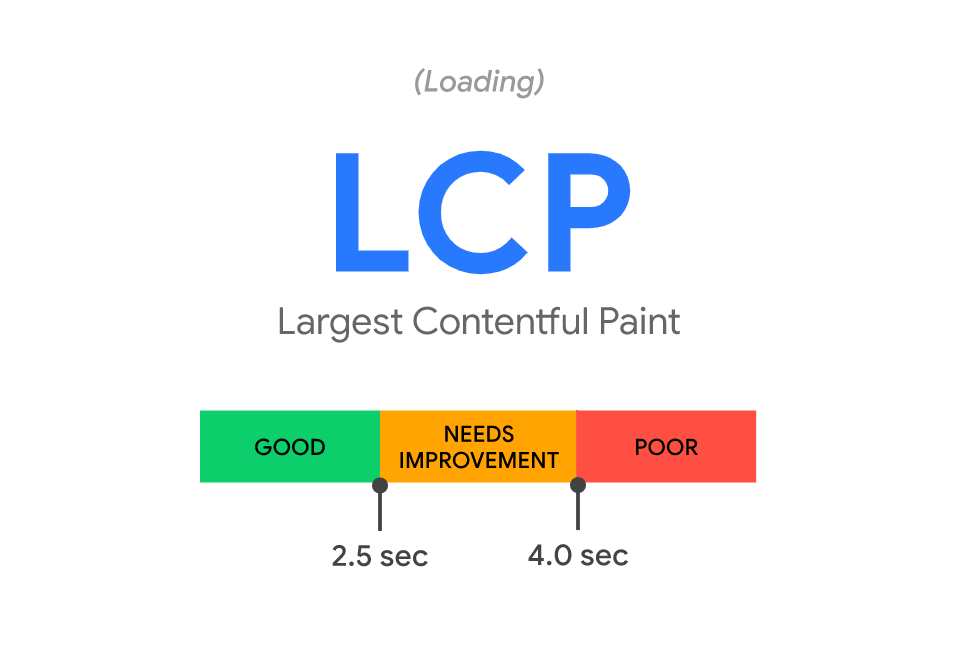 With Core Web Vitals, Google now measures page speed based on the time it takes for the largest element in the viewport to load. So you can't get away with your text heading loading in under two seconds if that big old hero image takes three seconds to load.
Google is also measuring the response time of interactive elements on your page as an indicator of speed performance. When users click on an interactive page element (CTA button, link, navigation item, etc.), Google wants the relevant action to trigger within 100ms.
Fail to meet these requirements and your search ranking suffers, limiting the quantity of traffic you can feed into the majority of your lead generation strategies.
While Google is getting more capable of measuring page speed in greater depth and accuracy, the priority is always users slow loading times make it very difficult to convert traffic into leads – so make sure you're one of the 3% of marketers who prioritise page speed.
Use free tools like Google's PageSpeed Insights to measure the loading times of your pages and get feedback on how to improve them.
Also, use the Core Web Vitals report in Search Console to your advantage. Google is providing more data than ever to help you identify page speed killers and rectify them so make full use of this report and cut down the loading times for your most important pages.
If the majority of marketers don't take loading times seriously, the benefits for those who do only increase – so jump on this opportunity.
#8: Optimise your most important pages & page elements
Until now, we've looked at the broader goals of optimising your entire funnel and improving page speed across your website. Now, let's hone in on the most important pages of your website and the most important elements on these pages to maximise performance where it matters most.
Optimise your most important pages
As a SaaS company, the most important pages on your website for lead generation include the following:
Homepage: Often the first page to introduce your product to new audiences.
Landing pages: Targeting specific interests based on where/why users click through from elsewhere (PPC ad, social, etc.).
Features page: A summary of the key features your product offers.
Feature pages: Individual pages for the most important products.
Pricing page: Arguably, the most important page for SaaS lead generation.
Signup pages: Where intent turns into meaningful action.
Onboarding pages: Those crucial steps where prospects create their account and become users.
Lead gen pages: Any page designed purely to capture leads – e.g.: free tools, content downloads, resources, etc.
Depending on how you structure your website, you may have other important pages such as customer testimonials and dedicated pages for target customer types/industries – the latter of which is a strategy we explore later on.
The point is, you need to know which pages matter most in the journey between people discovering your product and converting into leads – not only email sign-ups or free trials, but every conversion goal that plays a role in the lead generation stage of your funnel.
You'll find plenty of tips on optimising landing pages (and important pages, in general) in these articles:
We'll also talk about pricing pages specifically, later on in the next strategy.
First, though, let's focus on the key elements of your most important pages because this is key for maximising the performance of every page.
Optimise the most important page elements
The obvious element everyone wants to talk about is CTAs but, sadly, buttons don't sell anything by themselves. Nobody is looking at a CTA in isolation and saying, sure – I'll do that. There's a build-up process of creating incentive, possibly even antagonising problems, and emphasising the need to take action before paving the way to do so.
With this in mind, the most important elements on your lead generation pages are:
Page copy
Headings
Lists
Calls to action (CTAs)
Images/visuals
Social proof
Forms
I'm not saying that list is in order of importance but I will say that page copy is the most important element on any lead generation page. Without compelling copy you've got nothing: so selling points, no headings, no CTAs – nothing.
The whole process we talked about above (creating incentive, etc.) relies on the quality of your page copy to convey your message in a way that inspires action – starting from the very first line.
I also want to take a moment to talk about lists because it's not always obvious how much of a role they play when you scroll down a page.
To illustrate this, let's take a look at the lists on ActiveCampaign's homepage, excluding the main navigation menu.
First up, we've got this list of three customer types the platform is designed for.
Then, we've got a breakdown of the platform's key features, which nests four lists within a list of four.
In the next section, there's another list of three key selling points, each one with a nested list showcasing these benefits in greater detail.
Then, there are full-width divs conveying the platform's most important feature groups, using a vertical list of four divs.
And each one of these divs contains a list of several key features within the relevant group.
If we keep scrolling, the lists keep on coming for other features, integrations, testimonials and social proof. The vast majority of ActiveCampaign's homepage is built around lists with each point conveying a specific reason why visitors should buy into the product.
Every item on these lists is a calculated choice, as is the order of these lists, the number of items and the visual design of each list.
Take a look at any SaaS homepage, feature page, pricing page or lead generation page that matters and you'll see they're all built around lists.
Okay, let's talk about CTAs
Don't think I'm downplaying the importance of CTAs on a lead generation page – I just want to emphasise the point that other page elements deserve as much attention and, in some cases, more.
Of course, CTAs are one of the most important page elements but, once again, the most important part of your CTA is the copy putting your message across.
Let's go back to the Crazy Egg example we looked at earlier to recognise how effective this CTA is. This is the hero section of the company's homepage, meaning this is the first thing users see when they click through. You need an incredibly compelling CTA to convince users to take action as soon as they land on your page and Crazy Egg nails it with this:
What business owner in their right mind doesn't want to make their website better? More importantly, anyone who clicks through to Crazy Egg's website has done so because they're already aware of the need/benefit of improving the performance of their website – the CTA is perfectly relevant to the user's interest as soon as they click through.
To really ramp up the power of its CTA copy, Crazy Egg throws in the power word "Instantly". Then, it employs the bandwagon effect to build trust by specifying that over 220,000 businesses are already using the platform to improve their websites – so it must work, right?
Finally, we get to the CTA button, which clarifies the tangible benefit of converting – it doesn't say "start now" or "try for free," it tells users their heatmap is ready and waiting for them – a tangible item they already own and deserve to have access to.
You'll also see a couple of lines (a list of two, in fact) specifying the 30-day free trial and cancel anytime policy, which eases concerns and builds that narrative of having nothing to lose.
Individual CTA design isn't the only factor you have to consider, either. The placement of your CTAs, the messaging they contain and the contetnt around them that builds up the need to take action are equally – if not, more – important.
Take a look at this mobile landing page from Asana where the company places a sticky CTA in the header, a hero CTA at the top of the page and a third CTA directly beneath the fold.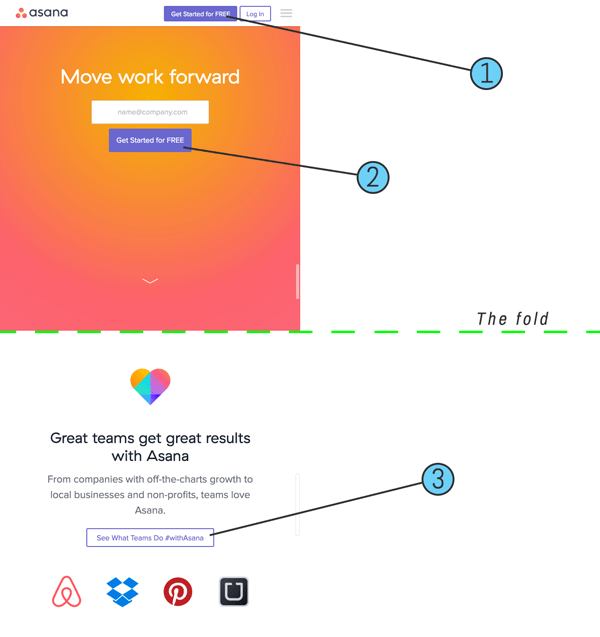 There are several other CTAs further down the page, too, and Asana uses different messaging in all of them to raise different pain points of potential customers and highlight various benefits of its product.
We've got plenty of articles covering CTA design if you want more help with designing your own, starting with these three:
Don't forget to optimise your forms
Every conversion requires users to complete a form of some kind and you're not getting that lead until they successfully hand over their email address – along with the other data you ask them for.
Forms have one of the most difficult jobs in lead generation: capturing all of the data you need while ensuring the data exchange is worth it for the user. Nobody likes filling out forms and it's tricky to find the right balance between maximising conversions and capturing quality data.
Luckily, we've got plenty of content to help you strike this balance:
#9: Optimise your pricing page
As we've mentioned several times already in this article, your pricing page is one of the most important lead generation tools and, possibly, the most important lead generation page for SaaS companies.
This is the page that defines the value perception of your product in numbers, showing users what they can expect to get for their money.
Now, it's important to clarify that we're talking about pricing page optimisation here, not optimising your pricing strategy. We've already covered pricing strategy in this article and you need to distinguish between the two and optimise them differently.
Above all, you don't want A/B test different prices for your software product or plans because you'll end up in all sorts of a mess – more on this later.
When it comes to optimising your pricing page, your aim is to present information in the most compelling way: prioritise features, create compelling descriptions, ease purchase concerns and convert page visitors into software users.
Earlier, we talked about anchoring bias as an example of how you can present this information to influence the perception of your prices. The Mailchimp pricing page below leads with the most expensive plan, which makes the other paid plans feel relatively cheap.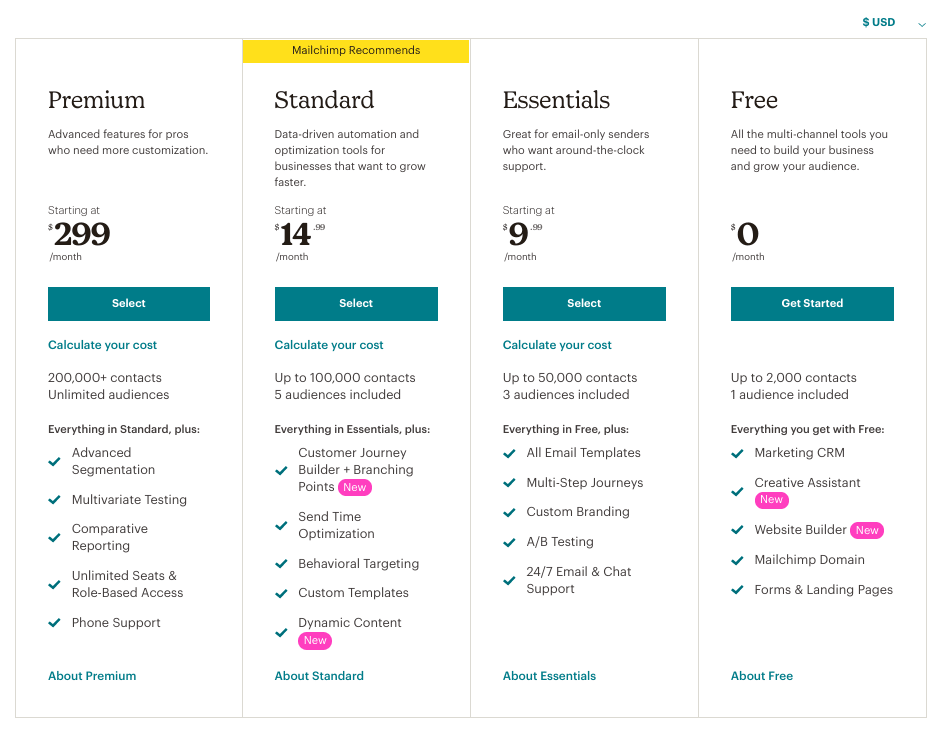 Another common trick is to highlight one of your more expensive plans as the recommended or most popular, as you can see on the Unbounce pricing page: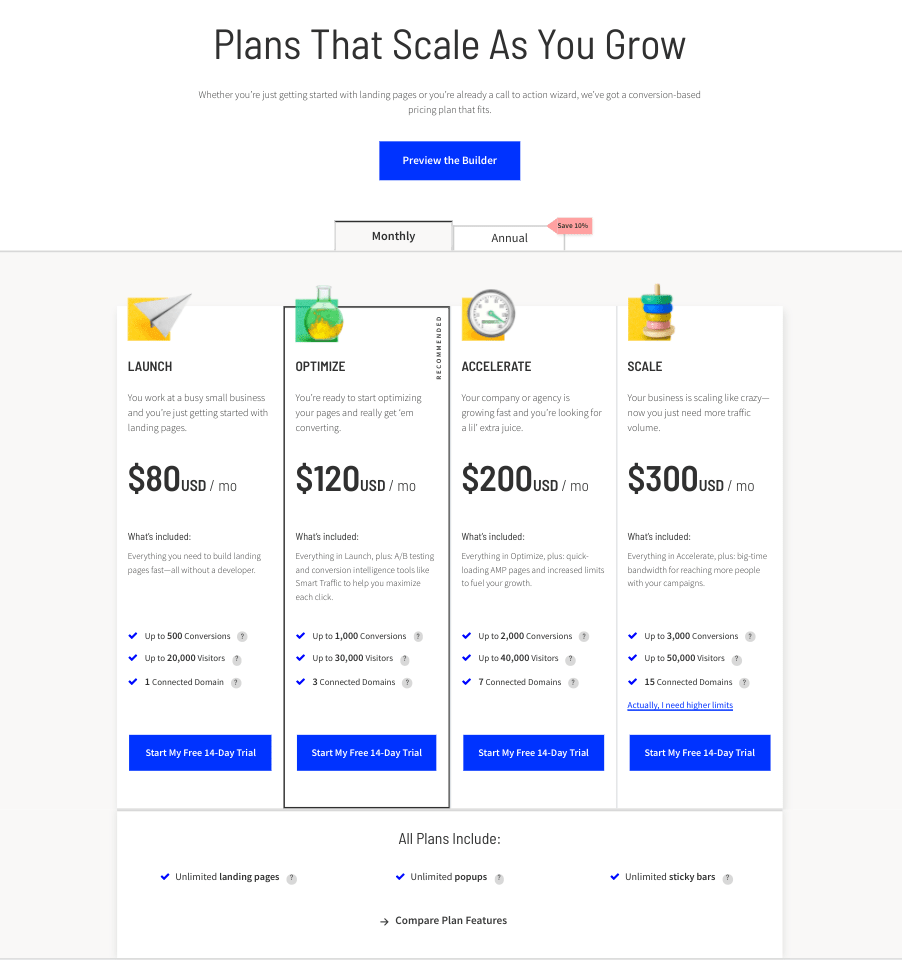 You'll find people have a natural tendency to avoid the cheapest version of anything and you can enhance this by showing them that one of your more expensive plans is more popular or recommended. This can be especially effective for highlighting the second-cheapest plan, as Unbounce does in the example above.
Make sure you test this, though, and check that you're not inadvertently taking sign-ups away from a more expensive plan.
If we take a close look at the plan descriptions, you can see Unbounce provides a summary in the What's included section and it's good to provide some context when you have multiple plans.
Alternatively, you could explain which type of business or customer each plan is aimed at. In the feature lists above, you'll see Unbounce focuses on the key differentiators that determine the price of each plan, which is all usage-based, in this case.
Obviously, this is where you want to list the key features that separate each plan and give potential customers reason to consider more expensive options.
If there's any doubt about what certain features might mean, it's always a good idea to offer more information with a ? or i icon and a dialogue box that shows upon mouse hover, as Unbounce does.
There's a good chance you can't fit all of the features available on each plan in such a small space so you'll also need to implement a feature comparison and this tends to work best if you dynamically load the comparison or anchor link to a comparison further down the page.
You don't want to direct users away from your pricing page.
Your pricing page is a great place to ease purchase concerns with FAQs, and social proof, such as testimonials.
Experiment with different combinations, especially with social proof, and experiment with questions in your FAQ by getting feedback from leads and customers to find out what issues they have with existing software platforms they're using concerns they have before purchasing one like yours.
If you're running a usage-based pricing strategy with prices varying on each plan, you'll need to implement some kind of UI that communicates this to users and helps them gauge how much they'll need to pay to cover their needs.
For example, Mailerlite uses this slider interface on its pricing page, allowing users to see how much their plans cost, based on the number of email subscribers they have.
We saw a similar implementation from ActiveCampaign earlier in this article and it's a good solution if the price of your plans varies around a single usage factor, such as contacts, subscribers or automation workflows.
Before we wrap this section up, I want to raise an important point we touched on earlier – the fact that you shouldn't A/B test different prices on your plans.
As Patrick Campbell explains in this article for ProfitWell A/B testing is a valuable conversion optimisation tool but you should be careful with testing pricing in this way. Not only is it difficult to draw conclusive results from A/B testing pricing models, you're going to alienate customers who have to pay more than others.
To refine your pricing strategy, collect feedback from customers to determine whether they would pay, for example, $25/month more for a certain feature.
This doesn't mean you can't increase your prices over time; the issue is charging customers different prices for the same thing. Of course, you'll change the prices of your plans over time but you want to do this based on data and research so you can increase (or decrease) prices equally for everyone.
We briefly talked about SaaS subscription management platforms and you'll find many of these allow you to change the pricing of your products while charging existing customers the same fees they signed up to. Again, this doesn't mean you have to charge customers the same price forever (most companies don't) but the option is there if you need it.
#10: Chatbot widgets & live chat
We touched on this at the start of this article where we explained the role chatbots and live chat widgets can play in lead generation and customer support for SaaS companies.
Essentially, you're adding a lead generation tool to every page of your website and this can be valuable for users who can't find what they're looking for or have specific questions they want to ask.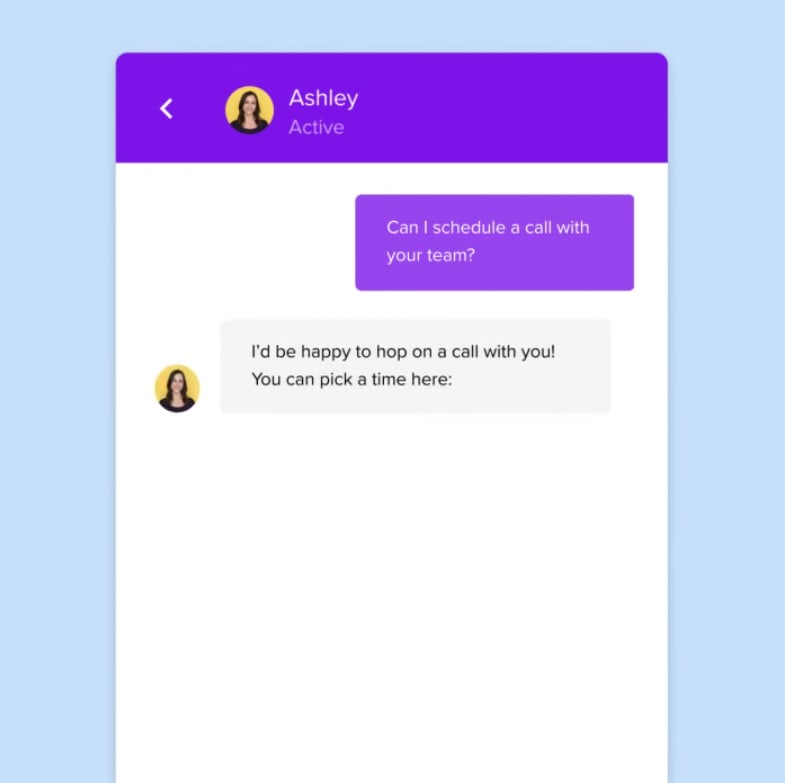 A common issue I find with many implementations of these tools is that they interrupt the session before you've even had a chance to scroll down the page.
Be careful with automatically triggering chatbot widgets too quickly, especially if your bot expands across half of the display.
You don't want to interrupt the session and force users to exit your chatbot to access your content. The aim is to provide a backup for instances where your page content doesn't compel them to take action, users get lost or they simply want to ask you something directly.
#11: Create pages for target customers or industries
One of the biggest marketing challenges for SaaS companies is creating relevant messaging for every target customer. This is particularly challenging if your product is suitable for businesses across a range of industries and your software solves unique problems for each customer type.
For example, ActiveCampaign is a comprehensive marketing platform that caters for a range of businesses across B2B, B2C and e-commerce.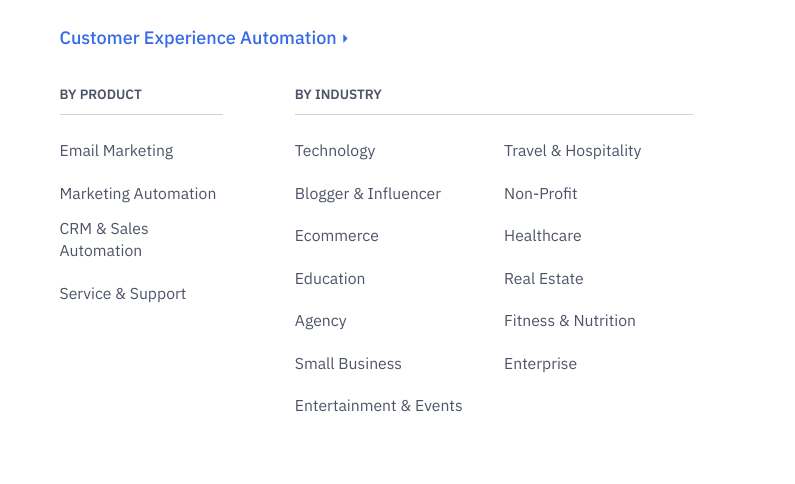 So it has dedicated pages on its website to illustrate the challenges it helps each business type overcome and the unique benefits for each target customer.
For example, here's the hero section on its page for SaaS companies.
By adding these pages to your website, you can go into more detail about the most important features, use cases and benefits for each customer type. This allows you to create a more relevant, relatable and compelling message for every target audience.
You can also optimise these pages for search and target people looking for software suitable for their industry, business size or whatever other distinction is important.
Content marketing for SaaS lead generation
Content marketing is another great way to differentiate your product, address the specific needs of different customer types and build a reputation around your product.
We've seen plenty of SaaS companies build their businesses around content marketing and we've six strategies to look at in this section:
Product lists: Help your target customers choose other (non-competitive) software products.
Product reviews: Help your target customers make software purchase decisions.
Data content: Publish your own reports, studies, surveys and other data-filled content.
Guides & documentation: Make your guides and documentation useful to your target audiences, even if they're not paying for your product.
Update your old content: Maximise SaaS lead generation from every piece of content by keeping the old stuff up-to-date and relevant.
We look at some of the best examples of these strategies in action, including some of our own most effective content marketing strategies.
#12: Create product recommendation lists
Some of our best-performing content is software recommendation lists aimed at our own target customers. In some cases, we recommend our own products but we spend a lot of time talking about other software providers on this blog – for several reasons.
First of all, our data shows that this type of content generates the most traffic and engagement for us, which gets our name and products seen by more eyes.
However, it also allows us to help our target audience solve problems that are relevant to our products but outside of their coverage. For example, if we're promoting our marketing planning software, TrueNorth, there are certain marketing problems our product doesn't solve, such as email marketing automation.
By recommending products that solve these other problems, we're addressing the needs of our target audiences in greater depth.
We're not the only company that uses this strategy to build our audience and address their broader needs.
Zapier constantly publishes content recommending a wealth of other software platforms and the company can promote almost any type of software, thanks to its own product being an integration/automation tool that links apps together.
This allows the company to address almost any software need and create relevant content that helps people find the perfect apps for their purpose while also making them aware that Zapier helps them get more out of every app.
#13: Publish product reviews
Using the same philosophies of the strategy above, another great way to help your target audience is to publish product reviews of non-competitive software platforms to help them build up their tech stack.
For example, it took us years to find the right CRM platform for our needs and we tried almost every option available on the market at that time. So, we had all of this experience of trying out different platforms, getting to grips with the pros and cons of each of them and, finally, deciding which ones supported our ongoing needs most effectively.
We also knew how difficult onethis long process was and how daunting it can be when you first set out to choose a major piece of software like this.
If you search for a CRM platform, one of the first names that'll come up is HubSpot and its free CRM is one of the best around. The problem is, there's so much more to choosing a CRM these days and you only have to look at the company's pricing page for a previechow of how complex this decision becomes.
HubSpot is an excellent platform but it's not right for every business and the software fees are among the most expensive in its niche.
So it helps to have an impartial review from a company like ourselves that has used and enjoyed HubSpot but, ultimately, chose another platform.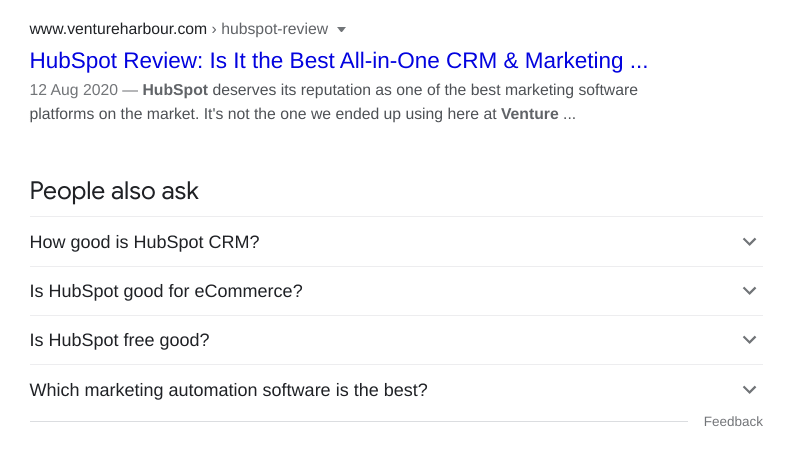 By helping business owners discover whether a platform like HubSpot is a viable option for them, we establish a meaningful relationship with them and every company interested in a CRM platform is going to benefit from several of our own products.
So we're expanding our target audience, genuinely helping them out and naturally raising awareness of our own products among relevant prospects.
#14: Publish reports, surveys, studies & other data content
This one is more about increasing brand awareness and earning quality backlinks, which boost the ranking of your entire site in organic search. Whatever industry you're in, there are important insights worth sharing through reports, surveys, studies and other data-driven content.
By producing this content with your own, original data and aligning insights with the interests of your target audiences, you've got high-quality lead generation content that's also sharable, quotable and linkable en masse.
For example, Unbounce's Conversion Benchmark Report offers website owners data on conversion rates across industries, including average conversion rates and insights revealing the context behind the numbers.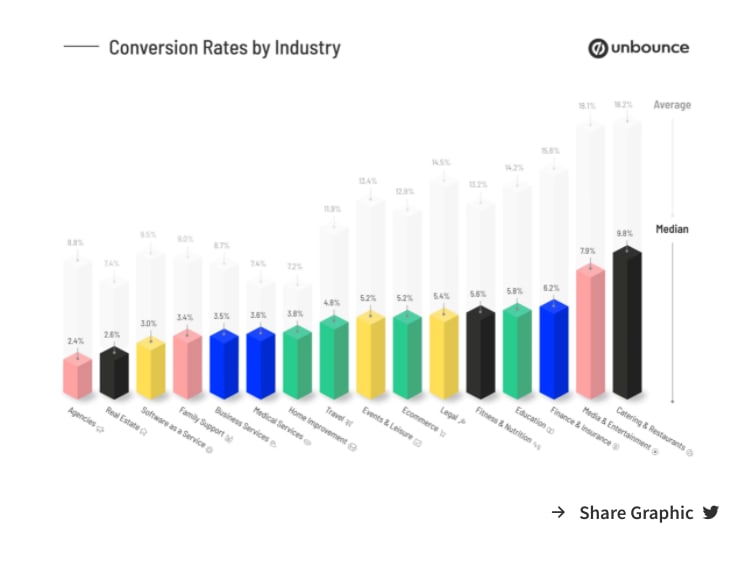 The report is more like a collection of reports – one for each industry, including SaaS, e-commerce, education, real estate, travel and more (plus a dedicated report for Covid-19 impact).
Each industry report goes into plenty of detail, comparing conversion rates from 2020 and 2021, showing trends for previous years, insights on what kind of content is most effective and informative stats that genuinely help each target customer create high-converting landing pages (which is precisely what its software is designed for).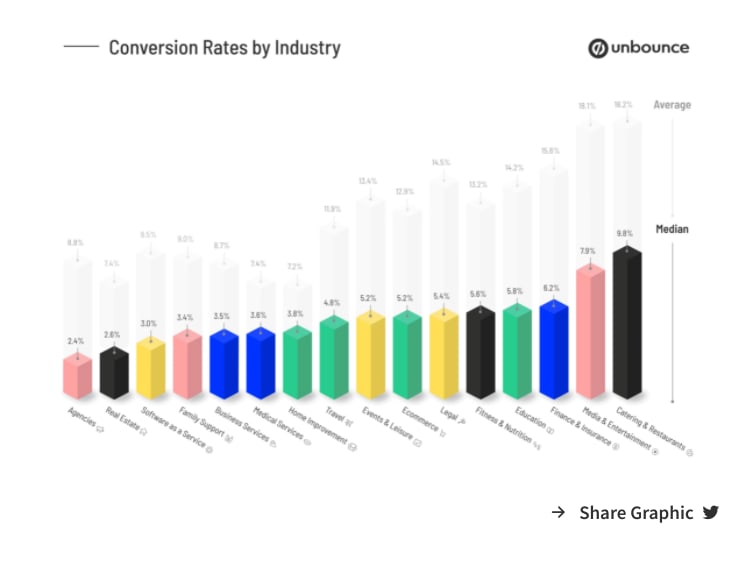 Unbounce is offering real value to each of its target customers in this report and creating a resource that companies across all industries are likely to engage with, share and link to.
To access the full report, you have to provide your business info and email address – so reports like these are excellent for generating leads and earning valuable links.
We see this strategy from many of the big SaaS names in marketing software and HubSpot was a pioneer of this strategy with its State of Inbound reports, which are now called State of Marketing reports.
While Unbounce covers a broad range of industries in its report (focusing on conversion rates), HubSpot's State of Marketing reports cover a broad range of marketing strategies, including content marketing, social media, SEO, email marketing and plenty more.
So there's plenty of detail in these reports and relevance is important here, whether it's relevance for specific industries or going into detail about different marketing strategies.
In the case of BigCommerce, the company publishes reports specifically for key regions, including its State of Ecommerce reports, in partnership with ANZ, for retailers in Australia and New Zealand.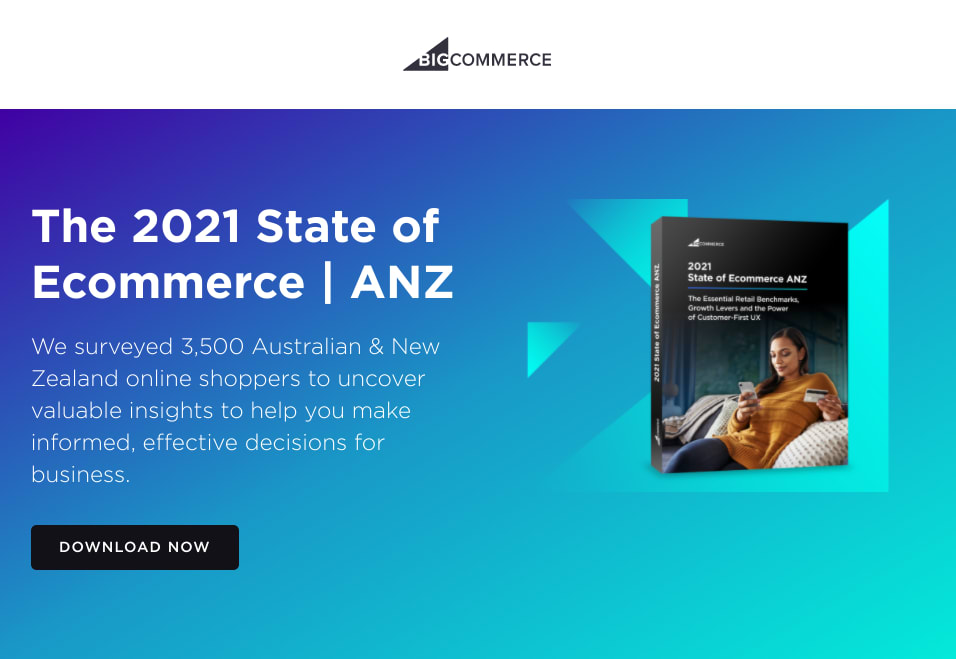 By segmenting audiences in this way, you may find reports generate fewer links and leads but the quality of the leads captured are likely to increase, thanks to the increased relevance of your content.
#15: Publish guides & documentation
HubSpot got a mention in the previous section for its State of Marketing reports but the company deserves credit for its wide content marketing strategy. In many ways, HubSpot set the trend for modern SaaS content marketing with its onslaught of informative blog posts, reports, guides and documentation designed to help business owners achieve more through inbound marketing.
The company has invested a lot of resources in creating a library of content and, now, you can search for almost anything related to marketing and guarantee HubSpot has a place among the top-ranking results.
Over the years, HubSpot has built a huge archive of content that almost acts as documentation for marketing strategies – and this is before we even talk about the support content for its software.
By helping marketers, regardless of whether they use the company's products, HubSpot has built one of the biggest brand names in marketing software that everyone in the industry (and beyond) recognises.
It's not the only company to adopt this strategy, though, and another excellent example of this is CampaignMonitor. The aptly-named Marketing Resource Hub is packed full of guides, examples and insights for email marketing and other strategies.
This carries over to the company's social media marketing strategy where it publishes constant insights, making it a great resource to follow online.
Keep in mind that producing this volume of high-quality content requires a lot of time and dedication, as well as experimentation to find out which type of content resonates with your audience in the strongest way.
You'll often find some disparity between content that gets the highest readers, generates the most links and captures leads – and this is fine. The best content marketing strategies produce different types of content to achieve a variety of goals rather than trying to do everything with one.
#16: Update your old content
A key component of the content strategies used by companies like HubSpot is updating old content to keep it fresh and relevant. You don't want to publish content and leave it to gather dust because these pages can continue to gain organic search traction, generate traffic and capture leads if you take care of them properly.
This is especially true for evergreen content where the topics are relevant for years to come and all you need to do is keep the specifics up-to-date and maybe tweak some of your angles.
For example, we update our article on the best email marketing and email automation tools every year to ensure we're still recommending the best software options to our readers.
Over time, new platforms enter the market and our recommendations change – so it's only right to update this in the content. We also update any outbound links, statistics and images in the article to ensure they're always current.
We also have to review the angles and perspectives we take within the content, too.
For example, the average cost of email marketing software has plummeted over the past five years and there's a plethora of affordable options and free tools available now.
This has to be reflected in the content because it changes the dynamic of pricing, value and affordability of every tool we recommend. And, by staying in touch with these developments, we discover new content opportunities, too.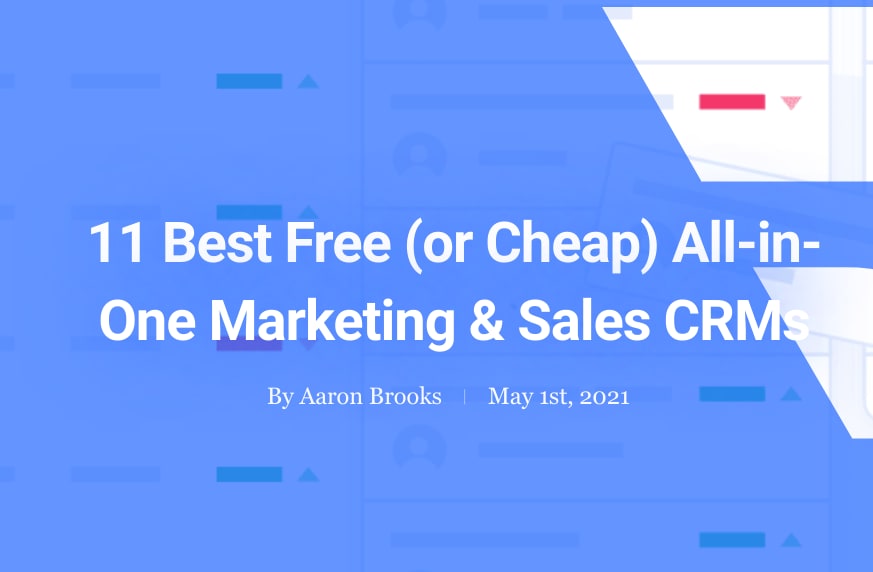 For example, more recently, we've published a similar guide looking at the best free (or cheap) all-in-one marketing and sales CRMs because there are so many more of them available at these price points now.
Networking SaaS lead generation strategies
In this section, we discuss networking strategies that can expand your audience beyond the reach of your website and introduce your products to people who wouldn't necessarily discover them through search.
We've got five strategies to look at:
LinkedIn ABM: Target big spenders on LinkedIn.
Community marketing: Build your own community or join others.
Educate your audience: Give your target customers the gift of knowledge.
Promote other products: Give other companies an incentive to talk about your products.
Product directories: Make sure your products are discoverable on software directory websites.
The common goal of these strategies is to tap into the audiences of other platforms and publishers to expand your reach into areas you would struggle to enter by yourself.
#17: Target big spenders on LinkedIn
We covered this in our best B2B lead generation strategies article and it's relevant to any SaaS company targeting corporate users. LinkedIn is the undisputed B2B social network and, while you might hear some complaints about organic reach and expensive ads, it's one of the most effective channels for SaaS companies – as long as you know how to use it.
The trick with LinkedIn is to use it as an account-based marketing tool and target companies that can take your business to the next level.
So, let's say you've got three plans – one for small businesses, a tier for growing businesses and an enterprise plan for large companies. Focus on the larger companies who are going to spend big and drive growth for your business by bringing in revenue – this is what LinkedIn excels at.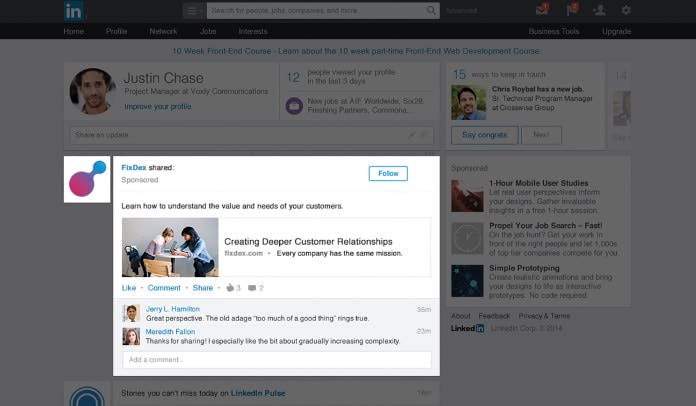 The downside to LinkedIn is that you have to work hard to gain organic traction and, yes, the ads are expensive compared to other networks like Facebook and Twitter.
However, LinkedIn's platform allows you to pinpoint companies (and buyers at those companies) with far more accuracy than other networks so you can focus on the big spenders who justify the time and expense.
#18: Build your own community – or join others
The internet is moving towards a community environment where brands, figures and influencers engage directly with their audiences – and their audiences also engage with each other.
The power of communities is proving to be a valuable marketing strategy, too, with highly engaged, loyal audiences coming together with shared interests and goals. Increasingly, we're seeing SaaS companies build their own communities of loyal followers in a way that most corporate brands could only dream of.
Why is this working so well for SaaS companies?
The answer lies in the authenticity of these communities and SaaS companies have a natural advantage here – especially B2B software providers.
People buy into software because they need to achieve something: a bigger business, increased productivity, a healthier lifestyle, etc. Software users have goals and SaaS companies help them achieve these objectives so there's a powerful relationship that a company selling consumer goods will struggle to emulate.
And that's not even the most important part of SaaS communities.
One-on-one relationships are great but the real magic lies in the fact users of any given software product share the same goal. They have the same problems, they're using the same tools to fix them and experience the same struggles in trying to overcome them.
This is what drives SaaS communities and you'll see a similar relationship in consumer tech communities. The difference is, a B2B SaaS community is thriving towards life-changing business growth or, in some cases, business-saving solutions – not how to stop Chromecast crashing halfway through the playoffs.
The true power of SaaS communities lies in the people and creating your own community is about empowering these people to achieve more – with your help and (most importantly) each others'.
Forums aren't the only community SaaS companies can build either.
We created our own Slack community for marketers to join and participate in the discussion and development of new ventures to shape the future of business and marketing.
You'll also see plenty of SaaS companies building their own communities on social media. For example, SEMrush runs Twitter "chats" with its followers where the company puts questions to the community and encourages everyone to provide their best answers.
Aside from engaging audiences, participants and followers gain valuable insights from the best answers and get the chance to see how others think about the same topic.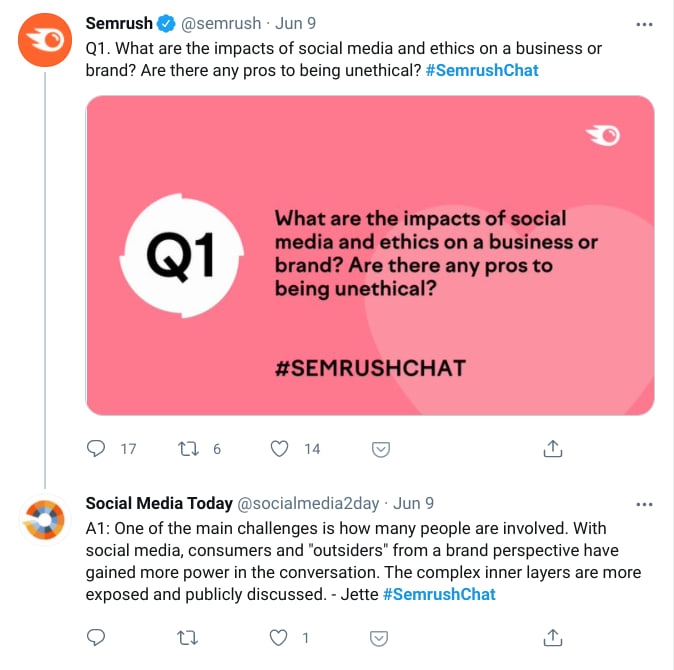 Aside from creating your own community, you can also join others as a participant and this is a great way to get your brand seen by other audiences. In fact, you can see Social Media Today chiming in on the SemrushChat above and there's nothing wrong with doing this as long as you're genuinely adding value to the conversation.
#19: Educate your target audiences
We covered a lot of this when we discussed content marketing with examples from HubSpot and CampaignMonitor using educational content to capture leads and build their audience.
You're not limited to educating through blog posts, though, and social media is a great place to educate with short, punchy lessons.
In fact, Twitter is an ideal platform for publishing educational posts, examples, stats and threads filled with insight.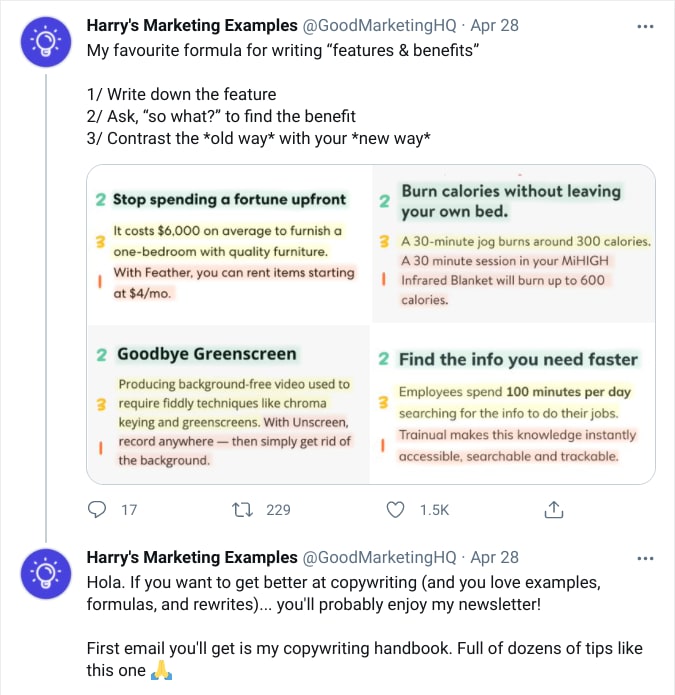 YouTube is another powerful place to position yourself as an educator. Plenty of SaaS companies host tutorial videos for their software on the platform (and this is important) but you can build a wider audience by educating people on topics relevant to your product.
For example, Ahrefs publishes all kinds of videos for people interested in marketing and online visibility. There's even a video on how to get more YouTube views, which is a good place to start if you're interested in publishing educational content on the network (and you should be).
The point is, educational content builds an audience outside of your existing user base and this is what lead generation is all about: making your brand important to as many relevant people to maximise reach and increase their receptiveness to your marketing messages.
#20: Promote other products
Earlier, we talked about publishing product recommendation lists and reviews to help your audiences make informed purchase decisions. Another benefit of promoting other products is that you alert the attention of software providers and give them reason to talk about your own products.
For example, we recommend Zapier in multiple articles (because it deserves it) and our own software products implement with the platform, allowing our users to complete more advanced tasks.
So there's nothing underhand about this strategy – it all happens naturally.
However, every time we talk about Zapier, the company is going to get another ping on its social monitoring tools anjd, at some point, this is going to capture their attention – especially when our content is so relevant to theirs.
Either way, Zapier knows about us, it knows about our products and it produces articles of its own, recommending software products to its readers. So, when the time is right, Zapier talks about our products when it's compiling relevant lists, such as its article on The 7 best apps to help you focus and block distractions.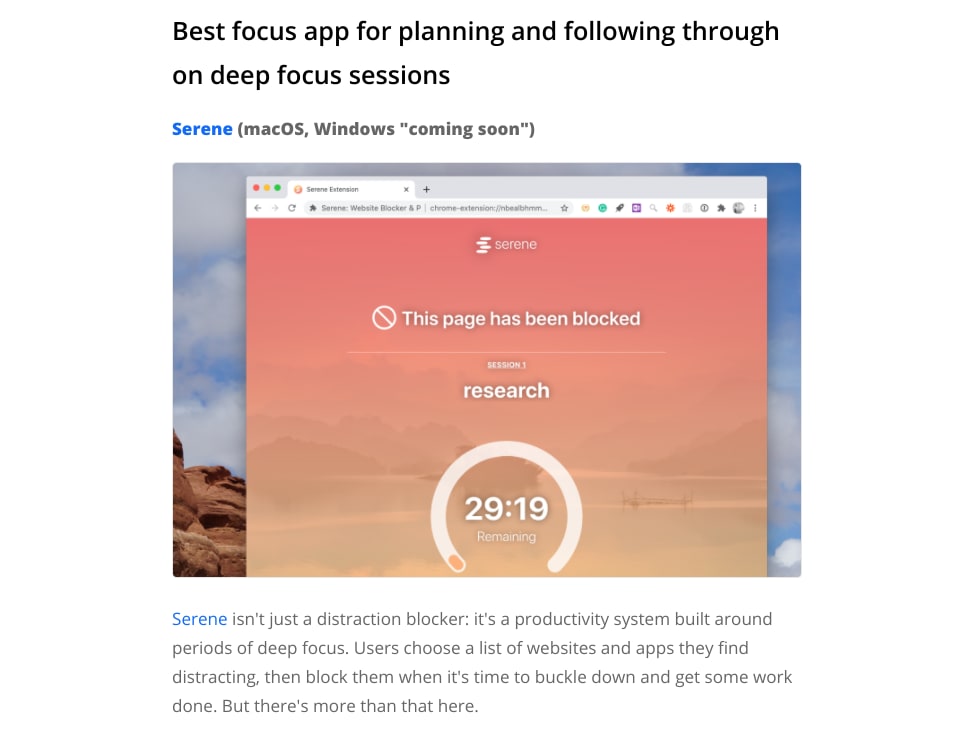 Now, our productivity app, Serene, is named among the top seven apps of its kind by one of the most influential brands in our industry.
HubSpot is another company we talk about a lot in our content and we're very honest about the pros and cons of its software – as well as its achievements as a company. We don't pull any punches in our HubSpot review but any criticisms are justified and outweighed by the quality of its products.
An important lesson here is that you don't need to only say good things about the products you recommend. That's no good for your audience and, in truth, it's not much help to the products you talk about either because no software product is perfect.
There are always pros and cons and always alternatives that are better for some people.
I don't have any data to support this but I'm pretty confident that ActiveCampaign gets more praise from us than any other software product. This is because the platform does so much for us and continues to do so after more than five years.
It's not perfect, by any means, but its strengths far outweigh any weaknesses for our purposes.
Once again, there's a reciprocal relationship between Venture Harbour and ActiveCampaign – one that's built around 5+ years of being a happy customer to the benefit of both companies.
All of these content opportunities emerged naturally by simply producing the best content for our audience but you can work this into a coordinated strategy – as long as everything is authentic.
Look at the software products your business uses and talk about them in your own content. Look at these software providers and identify the ones with valuable audiences that produce content you could also feature in.
Just make sure you never recommend products purely for marketing purposes. It's not worth jeopardising the relationship with your audience for a few plugs.
#21: List your products on directories
Software directories like Capterra, G2, Product Hunt and Cuspera are excellent networks for getting your products seen by prospects. On the one hand, they're essentially SaaS search engines where potential buyers can look for things like "productivity software" and find a list of the top recommendations.
They're also important content producers, publishing product reviews and recommendation lists to large audiences – content that also ranks very well in organic search.
So, when someone types in something like "HubSpot reviews" or "Leadformly reviews," they're going to see this content.

You can also network with these websites directly to engage in content opportunities. We've done this in the past with Product Hunt, getting our own Marcus Taylor behind the mike for an episode on the company's podcast.
Again, it's all about maximising coverage and tapping into as many relevant audiences as you can. The biggest software directories have huge coverage across organic search, social media and, increasingly, other mediums – including podcasts.
There's a lot of potential here for SaaS companies to get involved and participate in valuable conversations.
PPC lead generation strategies
Paid advertising brings instant traffic to your website but every click costs you money so you have to convert visitors into leads and, ultimately, paying customers to generate ROI.
In this section, we're looking at three strategies to help you achieve this:
High-intent campaigns: Target users who are ready to buy your software product now.
Personalise landing pages: Maximise relevancy with personalised messages on your landing pages.
Convert PPC traffic into email leads: Capture leads on your own system to gain maximum control for lead nurturing campaigns.
Tech giants are making big changes to privacy policies and browsers are moving towards cookieless browsing, which makes attribution more challenging.
This means SaaS companies have to work harder to convert paid traffic into email leads as quickly as possible.
#22: High-intent & hyper-relevant PPC campaigns
With Apple blocking cross-app tracking (without user consent) on iOS and Google phasing out cookies in its Chrome browser, paid advertisers face a future of tracking, targeting and attribution are more difficult.
As a result, nurturing PPC leads will become more difficult so it's increasingly important to target high-intent users who are more likely to convert on the first interaction.
Tools like remarketing in Google Ads will still work but the feature will only use Google's first-party data and it won't be able to access data from other apps on iOS devices without getting users' permission first.
This means SaaS companies need to target high-intent users and create hyper-relevant campaigns to increase PPC leads.
The first tactic is always keyword targeting and high-intent queries indicate a strong interest in buying now.
For example, you can bid on competitors' brand name keywords, as Leadpages does here for the search term "unbounce free trial".
Alternatively, you might need to increase bids on high converting keywords and create new campaigns targeting longtail keywords with a strong purchase intent.
For example, any query that involves a specific problem, challenge or pain point is an excellent way to target higher purchase intent.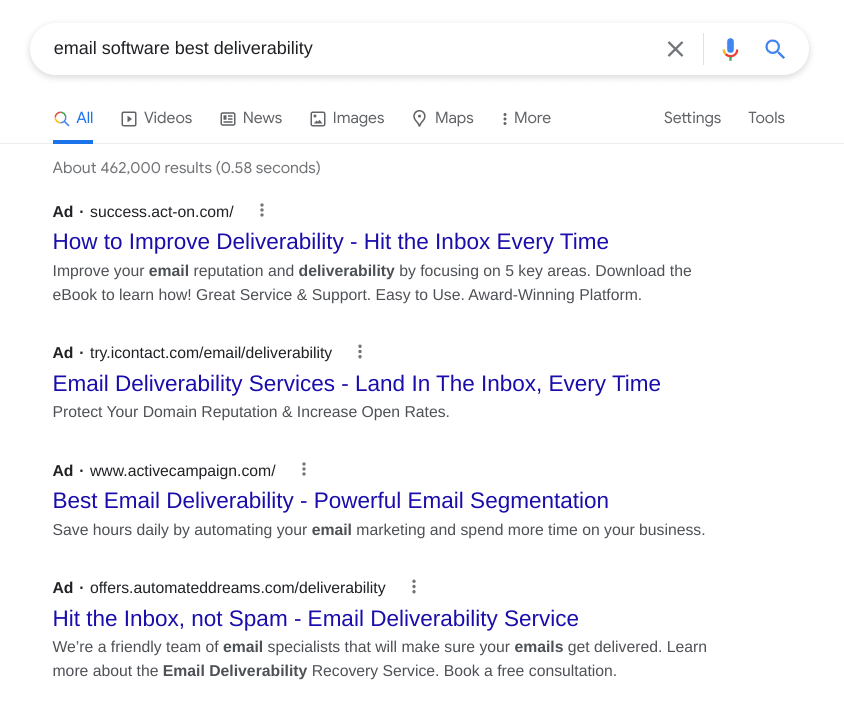 If someone types something like "email software best deliverability" into Google, they're not only looking for email marketing software, but they're also aware of deliverability being a problem. This query also suggests they've already tried an email marketing platform and were disappointed by deliverability specifically.
This is the key selling point in their next software choice and, by addressing this with targeted campaigns, you stand a much stronger chance of getting them signed up or converted into a lead.
#23: Personalise landing pages
Personalisation is another victim of new privacy measures but some strategies will continue to work. For example, you can use Unbounce's Dynamic Text Replacement feature with dynamic keyword insertion in Google Ads to personalise landing pages to match the keywords users typed into Google.
You can also use this feature for email marketing campaigns to match the message in your emails, Facebook advertising campaigns and Microsoft Ads, which gives you pretty good coverage. Crucially, thanks to Unbounce's cookieless implementation of this feature, DTR won't be affected by any of the privacy measures coming into effect.
SaaS companies need to focus on capturing leads as early on in the buying process as possible and personalising the experience across owned platforms (email, web pages, in-app, etc.) in order to nurture leads and attribute effectively in the post-cookie web.
You'll find more ideas and examples of how to personalise this kind of experience in this article:
#24: Convert paid traffic into email leads
As discussed in the previous section, it's becoming increasingly important for SaaS companies to convert paid traffic into email leads as quickly as possible.
AS soon as you've got prospects on your email list, you're dealing with first-party data, which means you're far less restricted when it comes to privacy regulations.
You can make full use of your data to deliver hyper-relevant messages and segment audiences to address their needs at every stage of the buying process.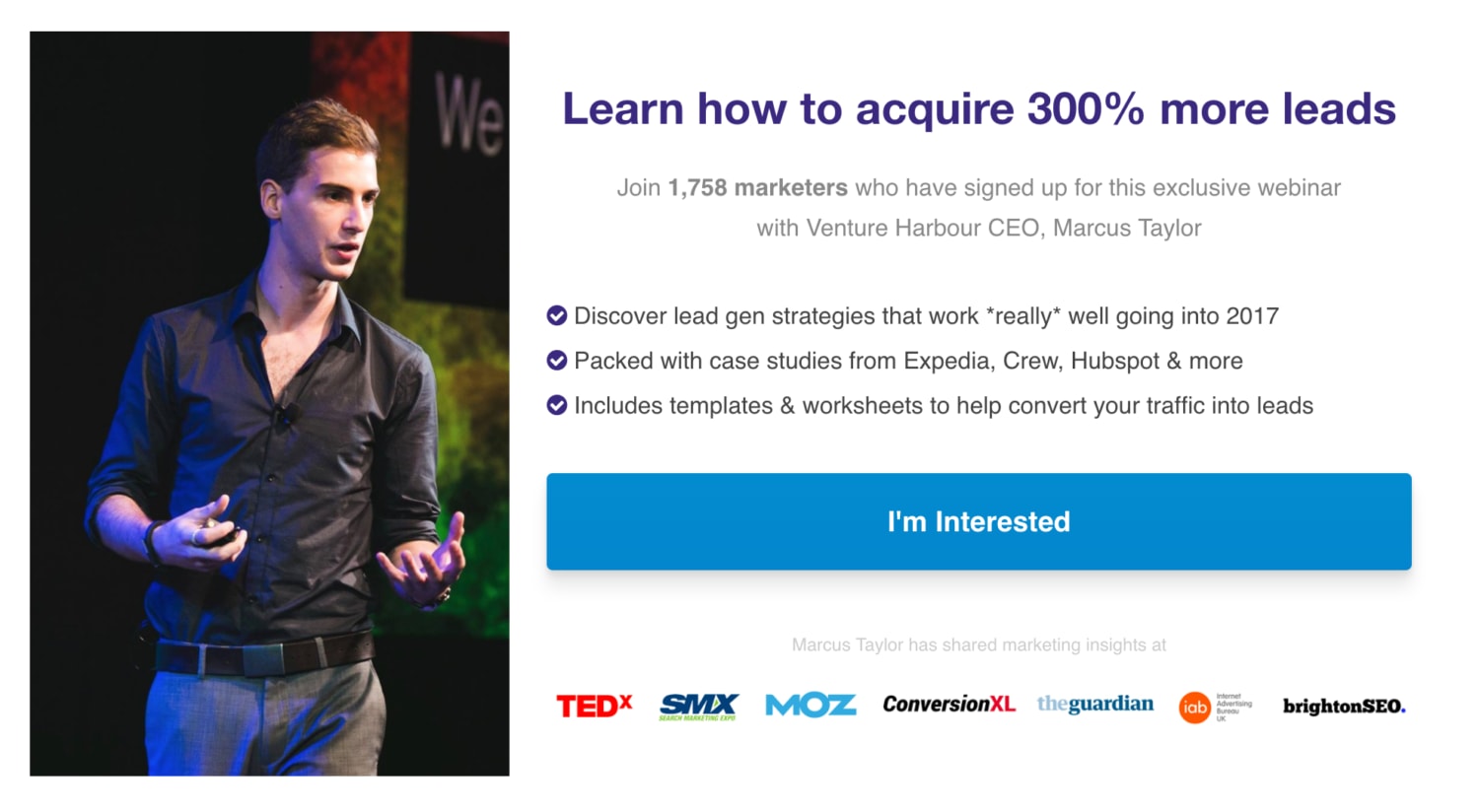 The good news with paid traffic is they've already demonstrated an interest in your product by clicking through to your website so your chances of capturing leads are higher than organic traffic, even if it's a secondary conversion goal, such as a newsletter subscription, rather than a free trial sign up or download.
You'll find plenty of ideas to help you convert more PPC traffic into email leads in these articles.
Referral marketing strategies
In our final section, we're discussing referral marketing strategies that'll get other people to do the lead generation for you.
We've got three strategies to talk about here:
Referral programmes: Encourage your existing customers to invite new users to your product.
Affiliate marketing: Get content marketers to promote your product for you.
SaaS influencer marketing: Work with individuals to promote your product to their audiences.
You're probably familiar with referral and affiliate marketing but a lot of SaaS companies underestimate the value of influencer marketing or fail to realise how much of a role it actually plays in software purchase.
#25: Referral programmes
Referral programmes are a staple for SaaS companies and some of the biggest names in software have used this strategy to drive remarkable growth.
In our guide to growth marketing, we explain how Dropbox used one of the most successful referral campaigns in SaaS history to establish itself as an industry leader.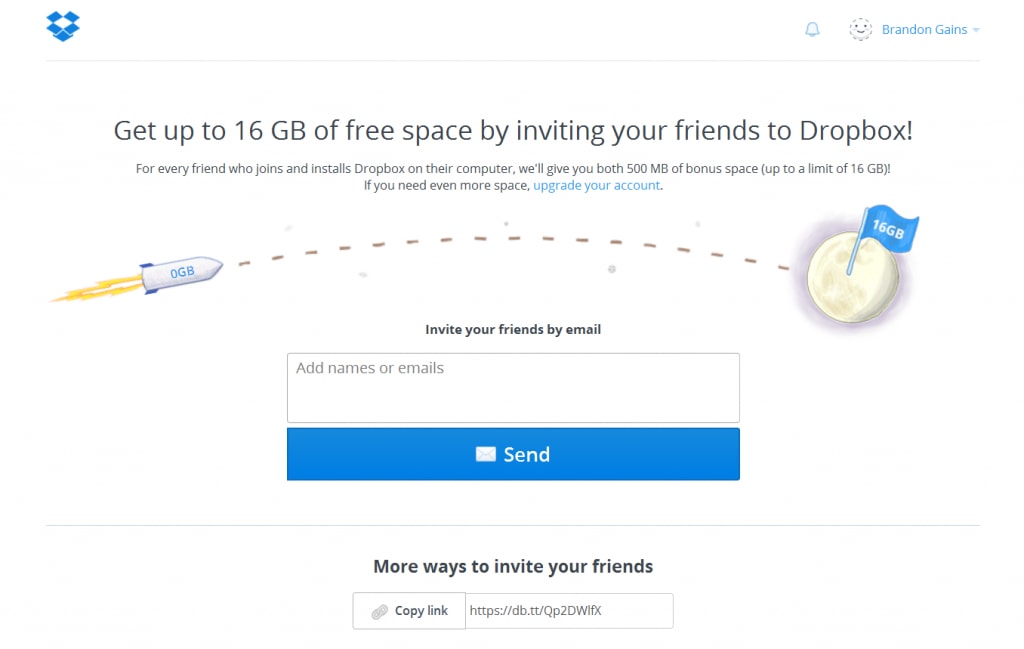 By rewarding free users with 500MB of additional free storage space for every customer they referred, the company drove 3900% in the space of just 15 months.
There were six key components to making this referral marketing strategy work:
Engagement rewards: The real genius behind Dropbox's referral programme is that it didn't reward users financially. Instead, it incentivised them to use the service more and even depend upon it more, locking them into the platform.
2-way rewards: Dropbox didn't only reward the referrer but also their friends who were welcomed to the platform, who could then invite their own friends for dual rewards.
Incentivisation: By allowing users to refer 32 times and build free storage of up to 16GB, every user was incentivised to spread the word on behalf of Dropbox.
Goal-orientated: Dropbox's referral programme provided each user with their own referral status where they could see how much free storage, the current status of their individual referrals and encourage them to invite more friends.
Onboarding: Dropbox didn't wait until users were signed up to send them referral emails. It implemented the programme as part of the onboarding process so that new users are inviting their friends before they've even started using it for themselves.
Click invites: Users could invite friends with a simple link invitation, making it incredibly easy for new users to bring their friends on board.
Before Dropbox, PayPal led the way with referral brilliance by paying users for every friend they invited to the payment solution. At the height of the programme, PayPal was paying users up to $20 per referral and gradually lowered the rewards as its user base grew.
PayPal has since admitted it spent more than $60 million to recruit 100,000 new users in the space of one month but the strategy achieved up to 10% daily growth during the early 2000s and played a pivotal role in the company cornering a new market.
#26: Affiliate marketing
Affiliate marketing is another staple strategy for software companies and, technically, this already brings us into the world of influencer marketing, which we'll discuss in more detail in the next section.
By partnering with publishers willing to talk about your products and recommend them to their audiences, you pay a small commission for every customer they earn you.
You can use affiliate marketplaces, such as PartnerStack, to create your programme and list it for affiliates to find. You decide how much of a commission you want to pay per referral and you only pay up after the first payment from your new customer hits your account.
Most affiliate marketplaces revolve around the concept of publishers creating blogs or social content with links pointing to your website. However, keep an eye out for platforms like Marketcall that allows you to pay a commission for phone leads from affiliates.
You'll find more marketplace recommendations and tips on affiliate marketing in the following articles:
#27: SaaS influencer marketing
Okay, so the issue with influencer marketing is that we tend to think of Instagram and awful people asking for freebies in exchange for "exposure". In reality, though, anyone with an online audience is an influencer and this includes the affiliate marketers who are promoting your products to their readers, viewers or whoever else.
Any individual (or business) with the power to influence the buying decisions of their audience is an influencer and there are plenty of these in the Saas world.
Earlier in this article, we explained how promoting other products got our own software featured in content published by the likes of HubSpot and Zapier.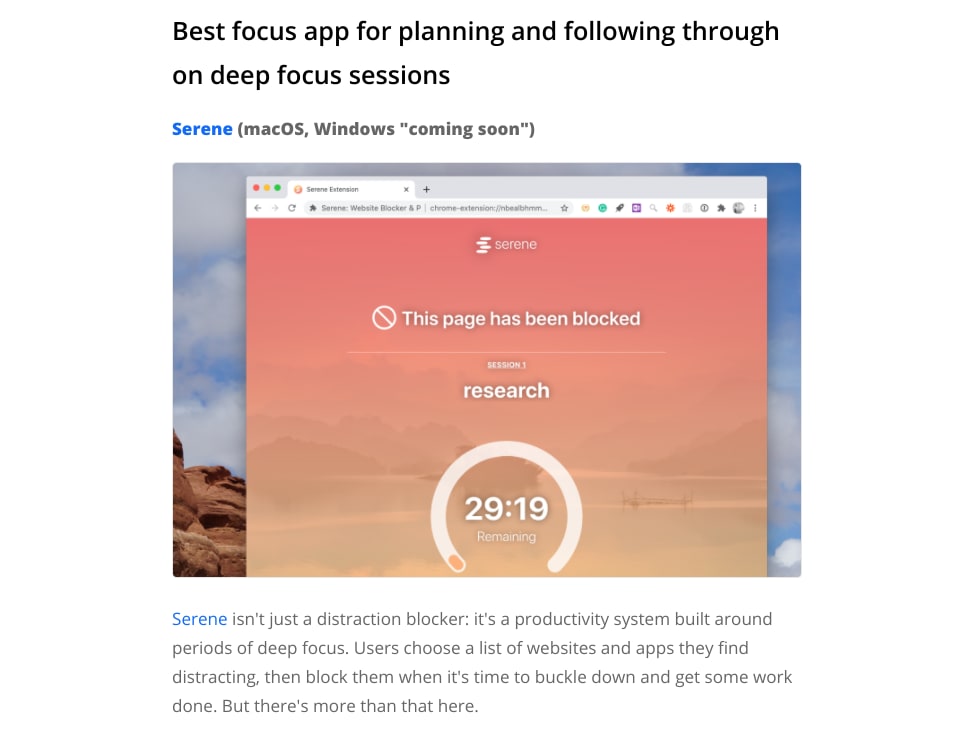 Both of these companies are influencers because their audiences trust their brands to provide reliable information.
Likewise, you'll find plenty of industry analysts and online commentators with audiences that genuinely listen to their advice. All you have to do is type something like "hubspot review" into YouTube and you'll see a page filled with review videos from individuals, publishers and companies – many with hundreds of thousands of views.
In fact, you might be surprised by how effective YouTube is as an influencer marketing network for SaaS products and you don't necessarily need people with millions of followers to talk about your products. You can get steady results from publishers who consistently post quality videos that continue to gain views and traction over time or target fast returns by networking with big hitters – or both.
Twitter is another great place to network with SaaS influencers where the conversational nature of the platform lends particularly well to discussing software tools without coming across as overly promotional.
Increase the quantity and quality of your leads
The ongoing customer cycle of subscriptions means SaaS companies have to be especially strategic with their lead generation efforts.
Are you looking to maximise the number of free users to drive growth and corner a new market or attract venture capital? Or, are you only interested in capturing leads with the highest chance of converting into paying customers and staying subscribed for the long-term to maximise retention and recurring revenue?
Perhaps, you want to strike a balance somewhere between these two extremes to strike a balance between growth and revenue. Or, maybe, your product caters to two different user bases – one that pays the bills and another one uses it for free.
Whatever your business and marketing goals may be as a software provider, success always comes back to targeting the right type of leads at the top of your funnel. Hopefully, the SaaS lead generation strategies we've looked at in this article will help you get there and we'd love to hear any suggestions if you think another strategy should be added to this list.