Social ads, in-depth blogs, live video, podcast interviews—you are likely juggling so many marketing tactics that you forgot why you are doing them in the first place. Yet, you keep on juggling because you know you need them to grow your business.
But as you juggle, the painful reality sets in when you notice that the money is going out a lot quicker than it is coming in.
While we can't wave a magic wand and immediately fix all of your marketing problems, hopefully, we can steer you in the right direction. In this guide, we will first talk about the difference between a marketing strategy and a tactic. Comprehending the difference will help you stay more focused on the right marketing tactics instead of being distracted by shiny new object syndrome, which wastes money and resources. Then, we will cover 15 highly effective marketing tactics you can execute right away. Let's dive in!
What are Marketing Tactics?
Put simply, marketing tactics are strategic activities that promote your brand and products to your target audience. The purpose of your marketing tactics will be defined by your strategy and company goals. Some marketing tactics may promote your content, some may generate leads from landing pages, others may involve advertising to promote free trial sign-ups, and on and on and on. The point is that there are thousands of marketing tactics you can employ. But not all of them will match your goals or strategy.
Strategy vs Tactics
You may have read numerous articles that discuss marketing tactics like content marketing, search engine optimisation, and lead generation. The problem is, these concepts are better defined as strategies, not tactics.
A marketing strategy aligns with your goals and determines the direction of your campaigns, your marketing budget and how you will communicate and distribute your message to your audience. Your marketing strategy defines the tactics you will use to fulfil your marketing goals.
Suppose you randomly choose marketing tactics without first defining your marketing strategy, goals, KPIs (key performance indicators) and budget. In that case, you will feel like you are running in a hamster wheel, working harder every day but never getting ahead. Then, If you do get ahead, you won't know which tactic helped you get there if you didn't set goals or track KPIs.

Here is an example of marketing strategy vs tactics:
Marketing strategy/goal/KPI: Use content marketing via blogging to increase leads by 25% in the fourth quarter to boost awareness of our new product launch.

Marketing tactic #1: Insert dynamic CTAs into blog posts to publish more relevant CTAs
Marketing tactic #2: Create one in-depth blog post a month to boost traffic from long-tail keywords.
Marketing tactic #3: Run Facebook ads to boost traffic to in-depth blog posts
In this guide, we detail 15 marketing tactics, not strategies. Use them only if they align with your marketing strategy and goals.
While there are thousands of marketing tactics we could talk about in this guide, we focused on some common and uncommon ones that can boost the ROI of most businesses. We also categorised the tactics by marketing strategy:
Content marketing
Email marketing
Conversion rate optimisation
Social marketing
Influencer/referral marketing
Each tactic can help you generate more leads, sales, traffic, referrals, sign-ups, and brand awareness.
Content Marketing Tactics
Content—you know you need it, but ongoing creation and publishing can be overwhelming and challenging to realise an ROI.
Content can be highly effective though, we promise. It just takes consistency and the right tactics that align with your marketing strategy. Below are three of our favourite tactics for supercharging your content marketing campaigns.
1. Exercise Transparency and Authenticity
While we firmly believe that transparency is a content marketing staple rather than a tactic, we include it here because it's essential to an effective content marketing campaign.
Consumers enter the customer journey guarded and sceptical. They know businesses are in it to make money, but they want to be able to trust the brands they purchase from. Transparent content can bridge that gap and turn sceptical consumers into loyal customers.
What does it mean to publish transparent content? First, find out what your audience cares about, whether it's how you develop your products, how you come up with new product ideas, your processes, operations, customer service, and even revenue numbers. What you reveal will be unique to your company, but the key is to show a little humanity to remove the invisible barrier separating you from connecting to your consumer.
What type of transparent content can you publish? Here are some ideas:
Behind-the-scenes videos and other content that portrays the inner workings of your business—what consumers don't see every day.
Wins and losses. What marketing tactics were successful? Which ones failed? What lessons have you learned? You don't need to give away all of your proprietary strategies, but let your audience know you are human, and you face similar frustrations.
Get ahead of mistakes and publish them before your audience gets a chance to call you out on them.
Show revenue numbers in blog posts if this aligns with your marketing strategy.
Give away your best stuff in your free content, and your audience will come back to buy your offerings. As an example, we've done this with posts like our ultimate guide to creating a value proposition or the ultimate marketing plan. We give away our best content to empower our audience to win and win big.
2. Dynamic CTAs
Close more leads using dynamic CTAs in your blog content.
Standard CTAs are static; you add a lead offer to a web page or content asset, and it remains there until you change it. Dynamic CTAs increase conversions because they adjust based on who views the content, which makes the offer more personalised.
How can you take advantage of dynamic CTAs? Personalise them by:
User profile – Promote different offers depending on the buyer persona.
User behaviour – Ex: Retarget users who landed on your automated webinar registration page but haven't signed up.
Buyer's journey – Promote different offers depending on where the consumer is in the buyer's journey. For example, you would promote an educational article to a consumer in the awareness stage, but if the consumer is in the decision stage, a better offer would be a case study.
User interactions and interests – If a user downloaded your Facebook promotions lead offer, they may also be interested in your Twitter ads lead offer.
For more information, consult this in-depth guide on dynamic CTAs.
3. Automated Evergreen Webinars
Webinars are a highly effective lead-generation strategy, but running live presentations ongoing may not be practical for most businesses. They can be costly and resource-intensive to do right.
The benefit of creating an evergreen automated webinar is it doesn't require ongoing manual work. You set it up once, and let your campaign run for an extended period. So essentially, you will generate leads on autopilot.
One caveat is that these webinars may not be as effective as live webinars because viewers cannot interact in real time. Also, depending on your industry, even if you create evergreen content, an unexpected change in your industry or market may render some of the webinar content outdated.
Still, the benefits of automated evergreen webinars outweigh the downsides.
Email Marketing Tactics
Personalisation, automation, and customer loyalty are three powerhouse strategies to get the most out of your email marketing campaigns. Below, we detailed one tactic for each of these strategies to help you boost your ROI and meet your marketing goals.
4. Automate Referral Campaigns
Referrals are integral to business growth, but managing a manually-driven referral program is tedious, and you might miss out on potential referrals if you don't automate the process.
Set up automated referral campaigns via email using your small business CRM or another tool that enables you to automate your email marketing. We use and love ActiveCampaign, which gives you the ability to set up automated referral workflows and customise them based on your unique setup.
Here is what a typical automated email referral workflow looks like, according to ActiveCampaign.
Essentially, you are directing your campaign to send an email based on your users' behaviours. You can send automatic emails and tag users who want to refer a friend. Once a user says they want to refer a friend, your campaign automatically sends them an email introducing your referral program.
5. Behavioural Targeting
Want to boost conversions and connect with prospects? Behavioural marketing is a must. Behavioural targeting via email considers users' actions on your website and in emails and sends automated emails based on this data.
Behavioural marketing works because of the concept of relevancy. When you target prospects with relevant content (based on past behaviours, interests or intentions), they are more likely to engage with it. According to McKinsey, businesses that leverage customer behavioural insights outperform peers 85% in sales growth and 25% in gross margin.
Now, couple behavioural marketing with automated workflows and you have a conversion-boosting email marketing system running on autopilot.
So, for example, if a user fills out a form on your website to get your lead offer, but then doesn't download the offer after three days, set up an email sequence to re-engage them. Tailor the email sequence to the users' behaviour (i.e., "I see you downloaded our XYZ ebook," etc.).
There are many different ways to customise automated email workflows. Here are a few examples of what an automated email workflow may look like:
Suggested reading: Check out our in-depth guide on multiple automated workflows.
6. Subscriber Specials
Reward your customers and subscribers by emailing them with special offers, discounts, and gifts. Make customers feel special with offers only they can access. This type of customer engagement increases customer retention and urges prospects to do business with you.
The jobs database Flexjobs offers subscriber specials by crowning October 20th as National Flex Day. Subscribers can enjoy 50% off their services, entrance into giveaways, and exclusive educational webinars and training.
Conversion Rate Optimisation Tactics
Got a lot of traffic? Great. Are you converting that traffic? If not, your traffic isn't very valuable. Try these three tactics to boost conversions and snag more leads and sales.
7. Live Chat Data
Live chat provides a way for your website users to get immediate answers to their questions while perusing your site. Mitigating customer concerns and solving their problems in real-time can enhance the customer experience.
But aside from user communication, you can also collect data from user's live chat messages that will also help you to improve customer experience, thereby increasing conversions.
Users are likely messaging you in real-time with valid concerns. Gather user's comments and messages, especially if they reveal their pain points and concerns. Then, use this data to improve customer experience. For example, if users continually have questions about your product guarantee, your website copy may be unclear and confusing and warrant a revision. Revising the copy can remove the friction in that sales process and result in increased sales.
Use your live chat messaging data to improve your users' experience with your brand and products to increase conversions.
8. Optimise Web Forms
Around 81% of people abandon forms after starting to fill them out. Why? Well, web forms are notoriously frowned upon by internet users who don't have enough patience to complete them.
Form abandonment is rampant, but with a little optimisation, you can increase form conversion rates. Using web optimisation tactics on our forms, we enjoyed a 743% increase in conversions.
You may have thought about reducing the form fields to combat user overwhelm, but this is not always the best practice. You may need all of the fields to capture essential information from your user. Also, whoever fills out the form (and takes the time to fill out all of the fields) is likely a more qualified lead who will eventually express interest in your product. So removing the fields may increase form sign-ups, but reduce your ability to generate qualified leads.
So to optimise your lengthy web forms, instead of reducing the form fields, use conditional logic with multi-step forms to personalise the experience. So, for example, instead of users filling out the entire form on one page, they might fill out one or a few fields on one page before they get directed to the next page. This format and layout do not scare users away.
With this multi-step format, you can also personalise each step based on the user's information from the previous step, which increases conversions. You are essentially tailoring your form (in real-time) to your users' needs and interests.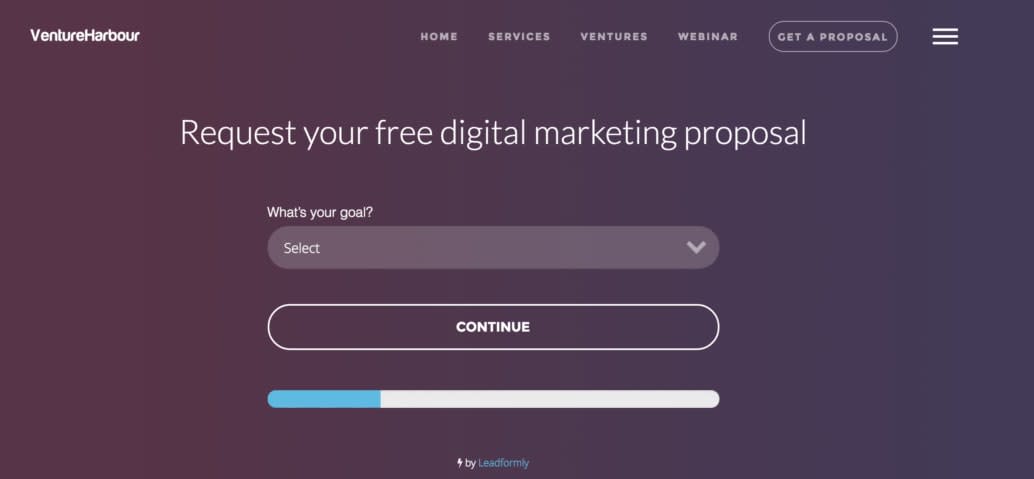 9. Personalise Landing Pages
In keeping with the theme of personalisation to increase conversions, optimise your landing pages to make them more relevant. We are not talking about merely A/B testing a button or font colour. To fully optimise your pages, you also need to consider where your users came from before they landed on your page.
What was their intent?
What were they searching or?
Has your landing page continued the conversation and created a logical next step for users?
While you can't serve up a relevant landing page for every user's keyword search in Google, you can categorise search intent into campaigns, and serve up relevant landing pages to each one.
So, for example, let's say you want to promote your language-learning app, and two users that match your ideal targets search Google with different keywords.
User #1 searches Google with the keywords "language learning app"
User #2 searches Google with the keyword "language learning app rosetta stone"
For user #1, you might serve up a landing page that uses general language to entice people to download the application.
But, for user #2, you might want to serve up a landing page that details why your app is better than Rosetta Stone.
The search intent of these two users is slightly different. If you had served up your general landing page to user #2, it's likely you would not receive the same number of leads because the landing page was not 100% aligned with the search intent.
Social Marketing Tactics
Similar to content marketing, social marketing can feel like a wasted effort that doesn't reward you enough. If you want to supercharge your social campaigns so you can realise your ROI, try these three tactics.
10. Help First; Sell Second
The goal of any marketing strategy is to generate an ROI, and social media is no different. For this reason, marketers use social media as an extension of their leads and sales campaigns and measure success based on their sales numbers.
The problem is that social media platforms aren't inherently sales-focused, but rather places where your targets engage, communicate, read news and relevant content, and interact with friends. Excessively selling on social media platforms can backfire if you disrupt the delicate line of promotional to non-promotional content.
While every brand will have a different strategy for selling on social media, to combat social users' misconceptions about your brand, engage in helping them and adopt a "giving back" mentality to balance the selling.
This concept may seem elementary, but it isn't as common as you might think. The misconception is that not being aggressive enough with promotional content can stall sales. But engaging with your social audience in a non-promotional way creates bonds with your audience, which indirectly does the selling for you. People buy with emotions, not their wallets. If you can establish emotional connections with users, when it comes time to purchase, these users will line up to buy from your brand.
How can you adopt a more "user first" mentality?
For one, when people ask for advice related to your brand's offering, instead of making a product recommendation, provide education to help the user solve the problem. In a sea of brands who are just looking for sales, your advice will stand out and compel users (now and in the future) to seek you out. The goal is to make your brand (not just your product) appear as the problem-solver. This is how loyal customers are born.
11. Repurpose, Re-use and Cross-post Content
Churning out enough social content to keep up with your competition and increase brand awareness can feel like an uphill battle. It doesn't have to be that difficult, though. For one, it's OK to repost high-performing content on your social media channels. Doing so can also save your marketing budget and make each piece of content work harder for you.
Just look at what you can do with one video interview. Let's say you are interviewing (via video) Seth Godin with hopes of running the interview on your blog. Repurpose that interview into an audio podcast, a written blog post, several social media graphics, carousels and snippet videos. Then, after some time, re-post all of this content to promote the video interview again.
Here are some ways to save money and repurpose content:
Repurpose blog post content into social memes and Instagram carousel images
If you have a podcast, take audio snippets from your podcast and create short videos that have the text as captions and display an image of the person talking. You can get several videos from just one podcast.
Create educational quote images from blogs, interviews, podcasts, videos and more. Simply take the notable quotes and add them to a branded image to post on social media.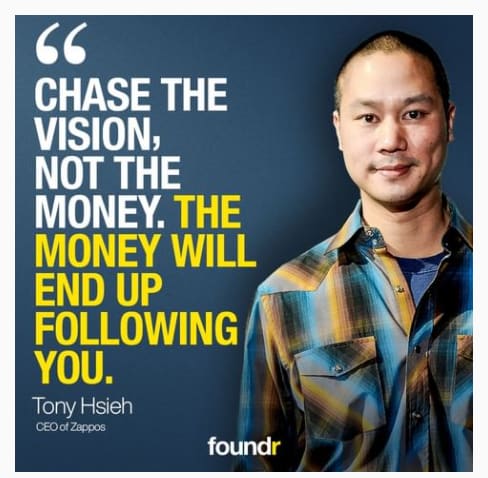 Turn your podcast into a blog post. Summarise the podcast into a written piece for users who would rather read than listen to audio, and then promote it on social media.
12. Go Live
We talked about transparency in an earlier tactic related to content marketing. Transparency in social content is just as important, if not more important, as social users are more focused on engagement, and don't want to be sold to. They want to see that you are real and human, not just a business looking to take their money. Putting a face to the brand can help them feel more comfortable buying from you.
One way to show your humanness is to enable your target audience to peer behind the curtains of your brand by conducting live videos via Facebook, Instagram or YouTube.

Live videos are more impromptu and unscripted, so they appear more genuine to viewers. They also don't have to be as professional-looking and are often shot with camera phones. So they don't require a lot of resources to run.

Share day-to-day moments behind the scenes of your business, your interaction with team members, events, happenings and anything that would connect to your audience.
Influencer/Referral Marketing
Whether you are looking for influencers or contributors to boost your brand awareness of new products, or increase sales, use these tactics to attract the right people to join your influencer and referral campaigns.
13. Share-for-Share Exchanges
Influencers are looking for exposure as much as you are, especially those who are selling their own products. Instead of offering money or free products, offer a share exchange—you share the influencer's content in exchange for them sharing yours.
When looking for influencers, keep these tips in mind:
Choose influencers with a similar-sized audience. Otherwise, the exchange won't benefit them.
Choose influencers who have an interest in your products, which means their audience likely will as well.
Choose influencers who are not competitors, but have complementary interests. So, for example, if you are promoting your CMS for startups, you may not reach out to HubSpot. But you might connect with companies who educate startups, VCs, or complementary software companies.
14. Exclusive Invite-Only Beta Programs
Invite-only beta programs can spread awareness of your software tool or app long before you launch it. Recruiting beta users also allows you to improve your product before you launch to the public, using feedback from real users.
Keep the beta as invite-only and vet each applicant to ensure they match your target audience. Once you are ready to launch, reward beta users who share the launch with free membership privileges or another incentive.
We are in the midst of an invite-only beta test of TrueNorth, our new marketing collaboration tool. Apply here to join our beta program.
15. Tap into Influencers' Networks
If you've been working with influencers for some time, instead of reaching out to new people, tap into your influencers' networks first.
Keeping your programs restricted to invite-only contributors makes them more exclusive, and participants will feel the weight of the invitation if they are accepted, and take it more seriously. You will find recruits to be high quality and contribute more to your brand than if you recruited them yourself.
When reaching out to influencers, thank and congratulate them for being a valued member of your team, and kindly ask them for referrals. If you have a trusted collaboration with influencers, they will be more than happy to invite others to join your network.
Conclusion
Whatever marketing tactic you execute, ensure it is part of an overarching marketing strategy. Otherwise, you will waste time and money throwing random tactics against a wall and hoping one will stick. This is not the way to run a robust, ROI-driven marketing campaign.
We understand how difficult it can be to plan and organise ROI-boosting marketing campaigns without wasting hordes of money testing things out. This is why we created TrueNorth, a marketing management system to help marketing teams plan and prioritise campaigns with ease. With TrueNorth, you can test which marketing campaigns will work before you even launch them. If you are interested in learning more, apply here to join our Beta program.