When it comes to choosing an Internet marketing company to work with, there are a few things you should consider to ensure that you don't end up 'agency hopping' every six months.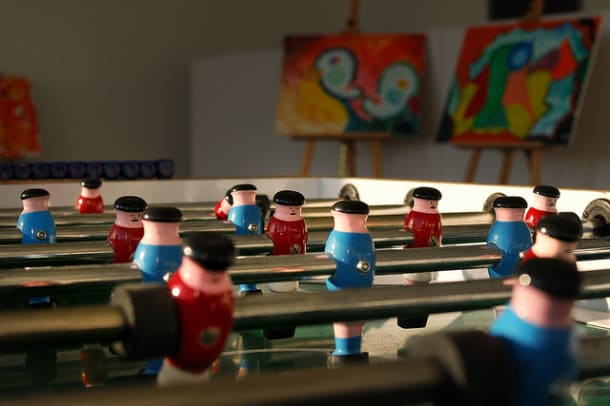 Note: As the owner of Venture Harbour (an Internet marketing company) I clearly have some bias, but these tips are the result of my observations and conversations over the past five years with many client-side and agency people. I've tried to ensure my suggestions are well balanced.

1) The biggest agencies are not the best
One might assume that the biggest agencies – or those with the flashiest client list – are the best. That's fundamentally not true. Many of the biggest online marketing agencies have only a handful of top digital marketers working for them, and then tens or hundreds of junior online marketers managing the client load. Unless you are going to be one of their top paying clients, you're unlikely to receive the senior expertise you had hoped for.
2) If they rank for 'SEO' they've got to be good at SEO!
It may seem reasonable to assume that the best online marketing companies are those who rank #1 in Google when you type in something like 'SEO' or 'Internet Marketing', that's got to show that they're good at what they do, right?
Wrong. At an agency I used to work for, when clients asked us why we didn't rank #1 for SEO our response was along the lines of "we're too busy doing our client's work that it's hard to find the time to do our own" and this was true to a large extent (although, truthfully our best clients didn't come from search so it wasn't a huge priority to rank for those terms).
I think a more accurate answer now is that those results are almost entirely taken over by Internet marketing companies who are applying unethical spam tactics, and it's not worth our reputation to try and compete in them. Don't assume that those who rank well are the best. Similarly, if a company offering conversion rate optimization don't have a well-converting site, give them the benefit of the doubt – look at their client's sites before you jump to any conclusions.
3) Be the highest paying client, not the lowest.
It's quite often the case in agencies that the highest paying clients receive the best service and access to most senior staff. As mentioned in #1, being a low-paying client in a huge agency means that you're unlikely to have senior staff working on your campaign. Conversely, being a higher paying client in a smaller boutique agency usually ensures that you will have the senior and more experienced staff working on your campaign.
4) If possible, find an agency that is specialised in your niche
As Internet marketing has developed, many Internet marketing companies (Venture Harbour included) have specialised in a specific niche or service to maintain a strong competitive advantage.
Being good at everything is extremely inefficient. If a pharmaceutical company approached me tomorrow to help with their internet marketing I'd have to invest a great deal of effort in learning about their industry, building pharma contacts etc. – and frankly, I'm just not passionate about spending my days doing content marketing or keyword research for pharmaceutical companies.
By specialising in music, film and game, some interesting things have happened. While it's hard to say from an unbiased perspective, I think it's fair to say that we've undeniably become the best option for companies in those niches (many larger agencies have started approaching us to help with their entertainment clients)!
The reason for this is simple. What takes unspecialised agencies eight days to do, we can get done in two days, because we have the pre-established relationships, understanding of the industry, and reams of data on what's working and what isn't. While we may be inefficient working for a pharma company, we're incredibly efficient and effective when working with music, film, and game companies.
Unless your niche is really weird (think: ship galvanizing, or pilot software) then it's likely that there will be an Internet marketing company who is passionate and knowledgeable about your industry. Those qualities are massively under looked when hiring an online marketing supplier.
5) Don't go for the cheapest option
I'm sure this is a given, but when it comes to SEO there is a certain truth in getting what you pay for.
While at a music conference last year I spoke to a friend who was very proud of the fact that her company was only paying £50/month for SEO (outsourced to The Philippines) and that they ranked #1 in Google for a very competitive and profitable keyword. Needless to say, following the Penguin Update they lost their impressive rankings, and have had to work extra hard getting back to where they were pre-SEO campaign.
In the long run it's far more cost-effective to work with someone who is both ethical and exceptional at Internet marketing – and those people tend not to have the lowest price tags. In my experience, you can hire someone pretty exceptional for around £40–60 per hour.
6) Use recommended lists & supplier directories with caution
While there are some good supplier directories out there, such as the Econsultancy ones, there are many that just require agencies to pay a submission fee to be featured in, which obviously discredits any kind of recommendation. Others are very cliquey and only 'let in' agencies who are on good terms with the owners of the supplier directory.
If you're using supplier directories to find an agency, do some homework on the agencies you shortlist to make sure they walk the walk.
7) Case studies & recommendations
One of the most unbiased ways of identifying how effective an agency is at online marketing is to look at their case studies, testimonials, and to ask for a client recommendation. I'm a firm believer in show > tell, so case studies are a great way to catch out the agencies who only know how to talk the talk.
It's worth bearing in mind, though, that virtually every Internet marketing agency will have case studies. What's important to look out for is how relevant those case studies are to your specific situation – and how many case studies the company has in proportion to their total number of clients.
8) Pay attention to what they do, not what they say
A client's backlink profile tells you a lot about their SEO agency (I should add: current and past agencies). While you have to be mindful that one bad link profile absolutely does not mean it's the agency's fault, if 20/20 of their client's most recent links are littered with crappy directory links that appear to be built by the same agency, then it may be worth moving on to the next company on your shortlist.
I'd recommend using Majestic SEO – as that enables you to view most recent links, and thus those most likely to have been built by the agency. I've run this test for a few agencies I respect, and a few less trustworthy agencies and it's generally quite a good litmus test. Pay attention to what people do, not what they say.
9) Don't buy into link networks
I thought this was a given, until two weeks ago a potential client said to me "we're speaking to another agency who have their own link network where we get added if we work with them". Facepalm. Gone are the days when you can slap your link on a network and rank #1 for 'digital cameras'. In 2013, those tactics simply will not work – especially not in music, film, or gaming.
Conclusion
Ultimately, all of the case studies, testimonials, and online recommendations in the World won't ensure that a company is as good as they make out. Always go with your gut feeling, but do your homework and use these recommendations to prevent ending up with a company who don't have your best interests at heart.
Of course, if your company is in anyway involved in music, film or game, i'd love to hear about your situation & challenges. You can reach me via the contact form or directly (my email address is marcus (at) ventureharbour (dot) com).
Image Credit: Fueg0