While there are plenty of online articles recommending the best email marketing platforms for small-to-medium size businesses, there's a shortage of info on the best options for enterprise businesses.
So, in this article, we're going to help fill the gap by looking at the top five email marketing automation platforms for enterprise businesses. Here, we take a look at some of the most established names in email marketing software and explain why they're still among the best providers.
What makes a good enterprise email marketing platform?
In the SaaS world, enterprise refers to a large business that could have hundreds of employees and thousands of leads to deal with on a monthly basis. Generally speaking, a company with more than 250 employees is considered to be a large enterprise and this is the kind of business enterprise software is designed for.
Unlike smaller businesses, you need a system that your entire sales and marketing team and use seamlessly. You also need a platform that empowers you to handle a large volume of leads and customers and increase the number of leads you're capable of dealing with as your business grows.
Here are some key things to look out for in enterprise email marketing/CRM software:
Leads/customers: Enterprise tools should allow you to handle high volumes of leads/customers.
User profiles: Check the limit of user profiles you're able to create.
Automation: These are the features that will help you handle and convert more leads with the same-sized team and budget.
Personalisation: These are the features that help you turn customer data into more effective marketing messages.
Analytics: You want to know how your entire team is performing as a unit and as individuals.
Testing: Built-in testing features should be part of any enterprise email marketing tool.
Priority support: As an enterprise customer you should be first in line for support when you need it.
Dedicated account rep: You should also have a dedicated account rep who is familiar with your business and account, as well as the platform itself.
Integration: You want to make sure your enterprise email marketing/CRM software integrates seamlessly with your other tools.
Templates: Quality is more important than volume and the ability to create, customise and save your own templates is important.
You need all of this in an intuitive platform that your entire team can get to grips with and use to improve sales and marketing results. These are standards we've set for the recommendations in this article and here are the five top platforms we think you should pay attention to.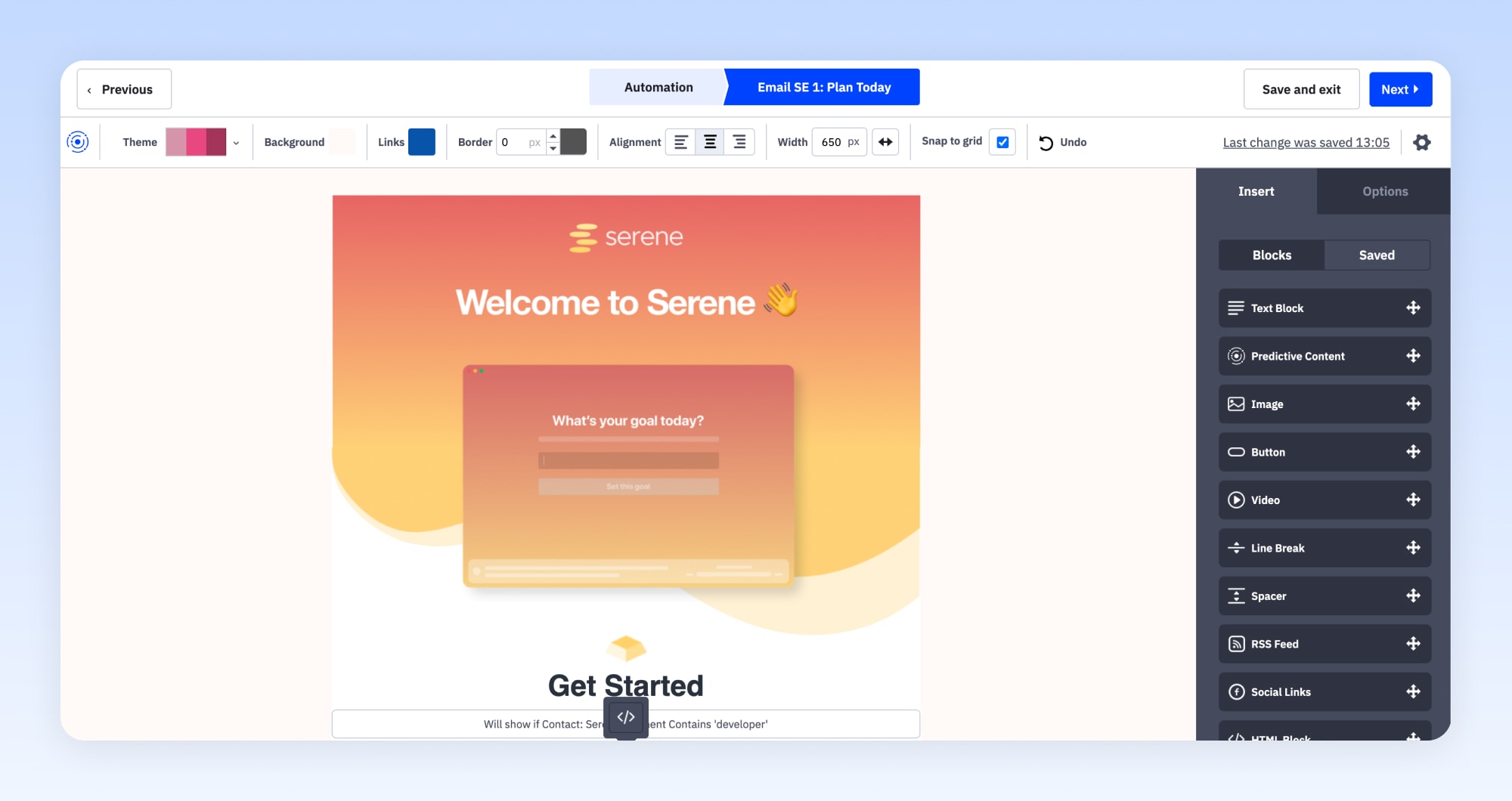 ActiveCampaign is one of the highest-rated email marketing platforms.
It just happens to also be one of the few platforms that go beyond lip-service when it comes to supporting enterprise companies.
Their reporting and attribution functionality has come on leaps and bounds over the years, as has their deep integration with common enterprise CRMs like Salesforce. And if you're looking to combine your email marketing and CRM software, ActiveCampaign's in-built CRM is equally impressive.
When it comes to the boring bits (security, deliverability, and compliance) ActiveCampaign are second-to-none.
Most importantly though, their product is a dream to use. You won't need days of training, expensive consultants or any of that nonsense as it's as intuitive as it is powerful.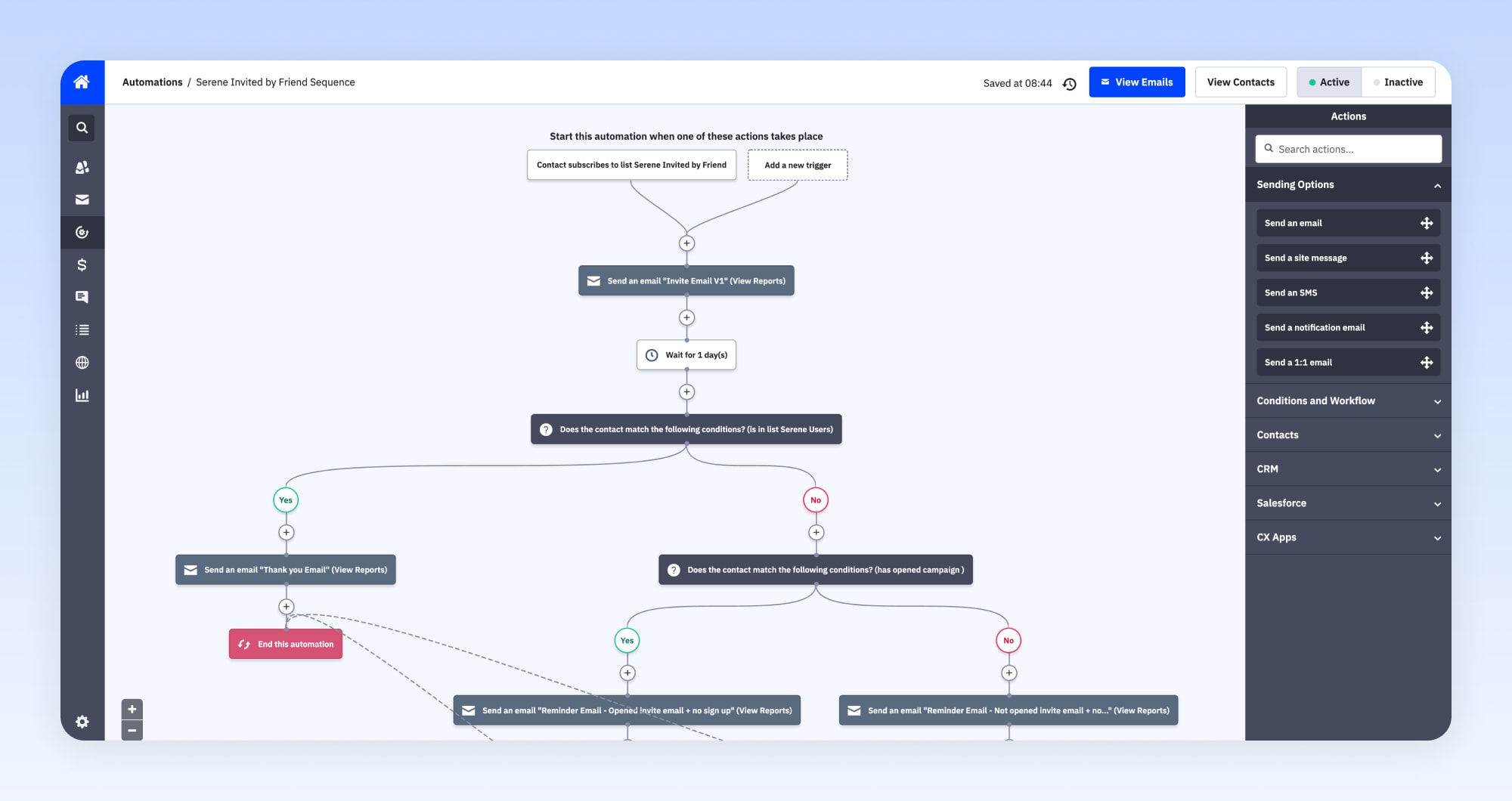 When it comes to pricing ActiveCampaign is refreshingly transparent and affordable, making it significantly easier to demonstrate ROI on your email marketing budget.
As you can tell, there isn't much bad to say about ActiveCampaign. I've been a vocal critic over the years of their CRM and reporting functionality, but they've since made significant gains to improve these.
Try ActiveCampaign out for free on this link.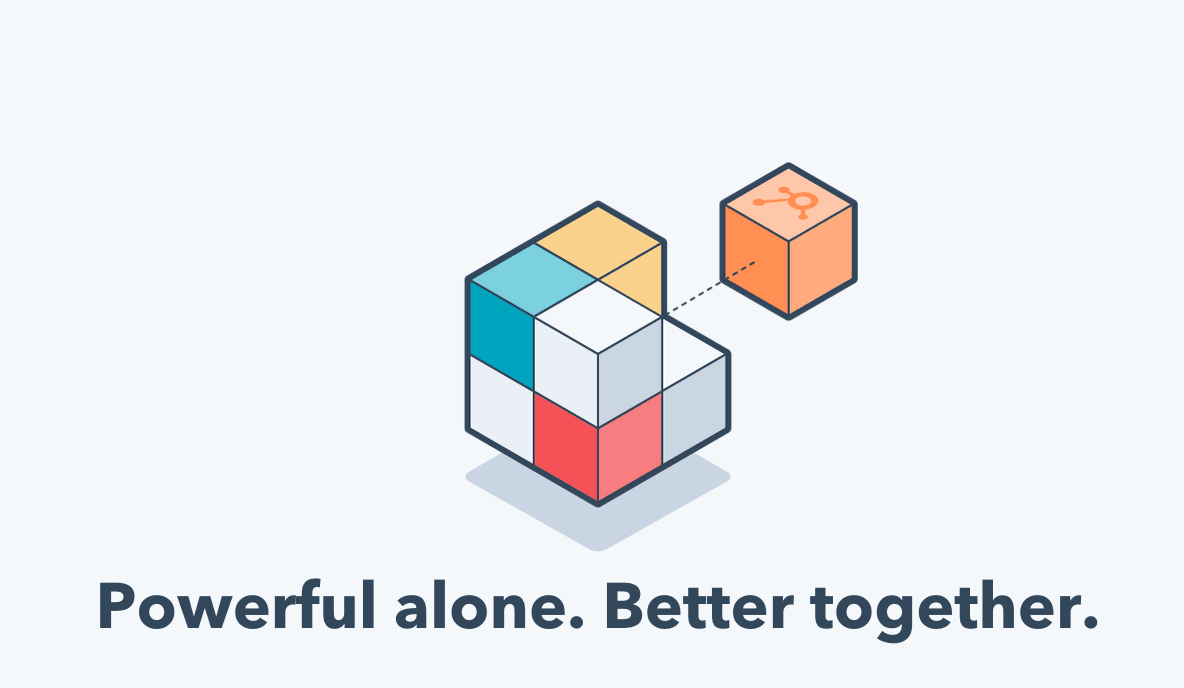 HubSpot is one of the most famous enterprise marketing and CRM platforms in the industry – and one of the first we wanted to try out for ourselves. In terms of features, you'll do well to find a single solution for analytics, automation and CRM that offers more.
The problem is you have to pay some serious money to get your hands on all of these features – at least $2,400 per month for an enterprise business and probably more.
Don't get me wrong, there's nothing wrong with paying this kind of money for a platform that adds enough value to your business to justify the price. But you can get 90% of HubSpot's features for roughly $250 with ActiveCampaign and get the other 10% by spending $99 on an additional few tools.
If HubSpot did anything better than the other tools we're using then it might be a different story but it really seems you're essentially paying for the privilege of having everything integrated into a single platform (sort of).
I say "sort of" because HubSpot is actually four products: Marketing Hub, Sales Hub, Service Hub and a free CRM that all integrate together.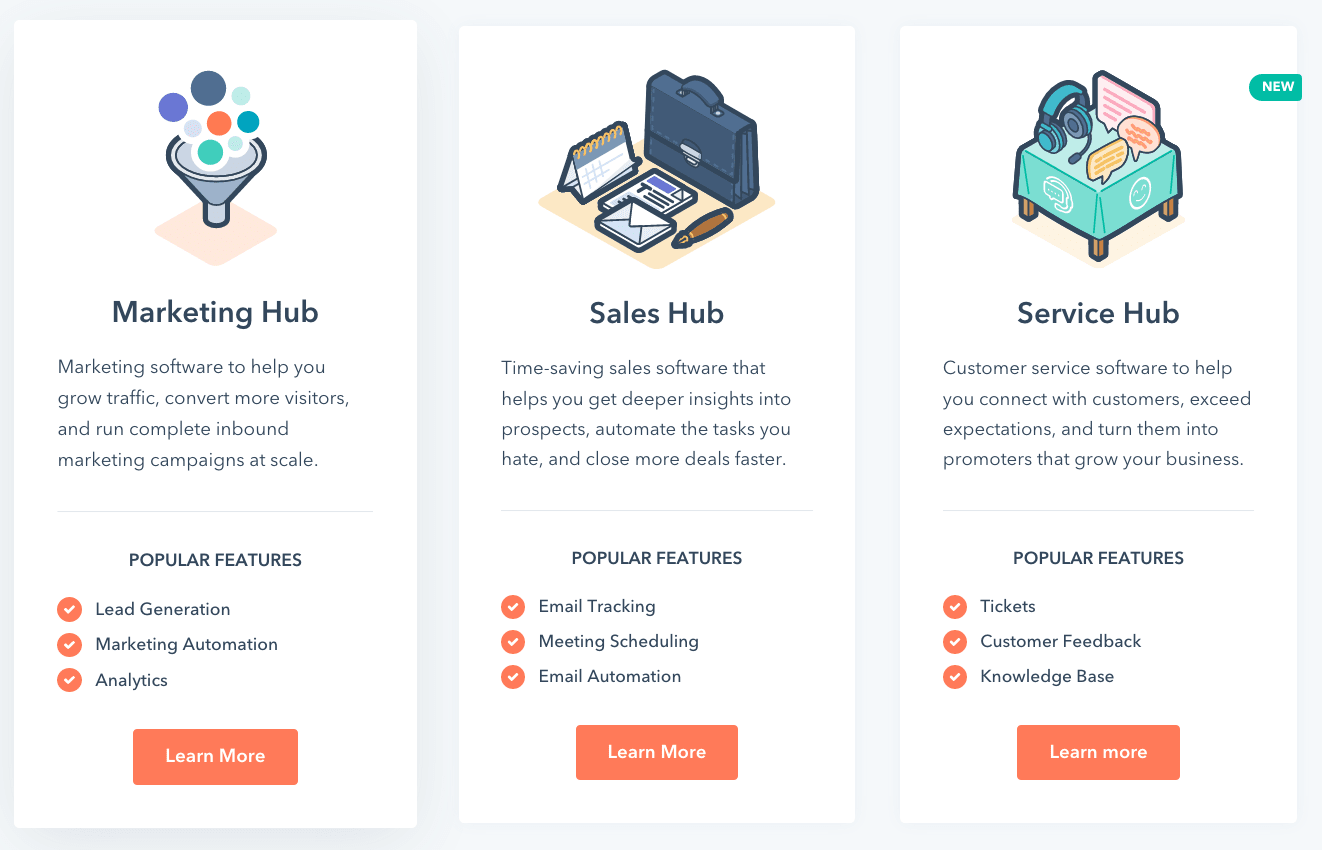 This isn't as confusing as it might sound and HubSpot's does a great job of integrating these products into an intuitive platform. Whether this justifies the price for you is something only you can answer but we decided to take a different approach.
While there are plenty of B2B email marketing providers out there, the rapidly growing e-commerce niche has been a little underrepresented in the past. This is now changing with platforms like Omnisend providing specialist email marketing software for e-commerce brands and online retailers.
Omnisend integrates with all of the major e-commerce platforms, including Shopify, BigCommerce, WooCommerce, Magento and plenty more.
This email marketing solution is designed for online retailers of all sizes and the free version allows you to send 15,000 email per month with basic campaign management features and reporting. Aside from limited features, you have to accept Omnisend branding on your emails if you're using the free version but it shouldn't be long before you're selling more products and ready to upgrade to paid plans.
Starting at $16/monthfor 500 contacts, paid plans allow you to send more emails, automate campaigns, optimise with A/B testing and tempt prospects with a range of incentives, including discount coupon codes, product recommendations, gift boxes and scratch cards.
You can create landing pages on all Omnisend plans, using the platform's WYSIWYG builder, even on the free version. You also get a range of lead generation tools, including pop-ups, sign-up boxes and exit-intent forms.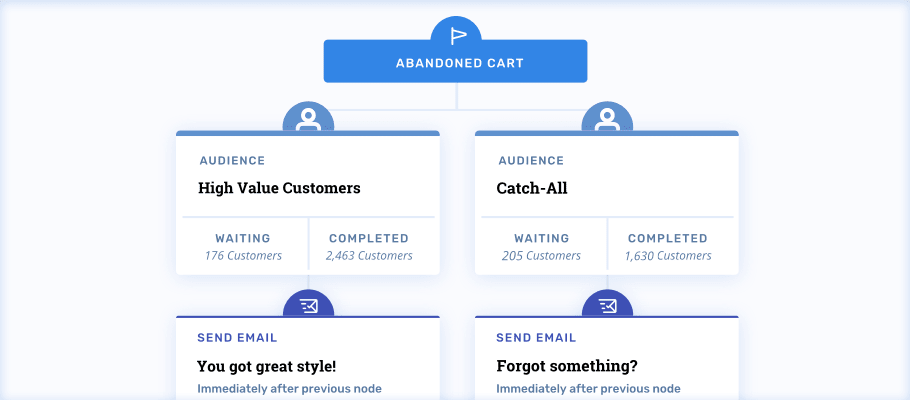 Rejoiner is another e-commerce specialist that puts a heavy emphasis on automating campaigns across the entire consumer journey. Unlike Omnisend, Rejoiner doesn't offer a free plan – in fact, there are no plans at all. You simply pay a monthly fee, based on the number of contacts you have, starting from $95/monthfor up to 2,000 contacts and 15,000 emails.
Aside from simple pricing, the other key benefit to Rejoiner's no plans approach is that you get access to all of its features, no matter how much you pay.
Rejoiner offers extensive email marketing features, including a drag-and-drop builder, A/B testing, dynamic discount codes, product recommendations, customer scoring, webhooks and a built-in reporting suite.
You also get an impressive array of email automation features to maximise the effectiveness of your strategies. You can automate cart abandonment and browse abandonment campaigns to chase up lost leads, run prive drop campaigns to incentivise prospects, create win back campaigns to bring customer back and a range of automated customer retention campaign types, including post purchase, VIP and subscription retention.
We use Sendinblue to send transactional emails to our customers and this alone makes it an invaluable part of our marketing automation flow. It's a very affordable tool that combines one of the best email builders we've used with email templates that make it easy to get campaigns running quickly.
As an all-round email marketing tools, Sendinblue provides all the essentials you need but it doesn't offer much in the way of CRM features or reporting. For example, there's no lead scoring or segmentation and you can't create invoices or set up recurring payments.
In fact, the list of what Sendinblue can't do is surprisingly long for a marketing automation tool in today's industry. We don't mind this at all, though, because it does such a good job of what it's designed to do and fits perfectly into our wider automation and CRM system.
With ActiveCampaign and Sendinblue running alongside each other, there isn't much else we need when it comes to email marketing automation and CRM.
What are you really paying for with enterprise software?
The biggest lesson we learned on our journey of choosing an enterprise email marketing automation system was that you can easily pay over the odds for very little. Price isn't the only factor by any means – especially at the enterprise level – but you have to begrudge paying thousands per month for something you can get at a fraction of the price with other tools.
At Venture Harbour, we were particularly demanding about usability and getting all the features we needed in a small selection of tools. Your priorities might be slightly different but the ActiveCampaign and Sendinblue combination was the setup that stood out for us – and it also happened to be one of the most affordable.
So make sure you know what you need from an enterprise email marketing automation platform and ask yourself what you're really paying for.