While there are plenty of online articles recommending the best email marketing platforms for small-to-medium size businesses, there's a shortage of info on the best options for enterprise businesses.
So, in this article, we're going to help fill the gap by looking at the top five marketing automation and CRM systems for enterprise businesses.
What makes a good enterprise email marketing platform?
In the SaaS world, enterprise refers to a large business that could have hundreds of employees and thousands of leads to deal with on a monthly basis. Generally speaking, a company with more than 250 employees is considered to be a large enterprise and this is the kind of business enterprise software is designed for.
Unlike smaller businesses, you need a system that your entire sales and marketing team and use seamlessly. You also need a platform that empowers you to handle a large volume of leads and customers and increase the number of leads you're capable of dealing with as your business grows.
Here are some key things to look out for in enterprise email marketing/CRM software:
Leads/customers: Enterprise tools should allow you to handle high volumes of leads/customers.
User profiles: Check the limit of user profiles you're able to create.
Automation: These are the features that will help you handle and convert more leads with the same-sized team and budget.
Personalisation: These are the features that help you turn customer data into more effective marketing messages.
Analytics: You want to know how your entire team is performing as a unit and as individuals.
Testing: Built-in testing features should be part of any enterprise email marketing tool.
Priority support: As an enterprise customer you should be first in line for support when you need it.
Dedicated account rep: You should also have a dedicated account rep who is familiar with your business and account, as well as the platform itself.
Integration: You want to make sure your enterprise email marketing/CRM software integrates seamlessly with your other tools.
Templates: Quality is more important than volume and the ability to create, customise and save your own templates is important.
You need all of this in an intuitive platform that your entire team can get to grips with and use to improve sales and marketing results. These are standards we've set for the recommendations in this article and here are the five top platforms we think you should pay attention to.
ActiveCampaign is our main email marketing automation and CRM tool – mostly because it covers both tasks so well. Aside from email marketing, you get an extensive collection of sales, marketing and automation features. Email marketing is an important part of our lead generation and nurturing strategy but ActiveCampaign makes it incredibly easy to create sales funnels and manage leads at every stage of the buying process.
Any member of our team can pick up an ongoing lead or customer query and know exactly what's going on – as well as what needs to happen next. With ActiveCampaign's lead scoring technology allows us to prioritise our efforts with the most valuable leads and automate solution to turn "cold" leads into something more promising.
As an enterprise tool, ActiveCampaign pretty much ticks every box on our list of requirements and it's competitively priced against other platforms at this level.
Hubspot is one of the most famous enterprise marketing and CRM platforms in the industry – and one of the first we wanted to try out for ourselves. In terms of features, you'll do well to find a single solution for analytics, automation and CRM that offers more.
The problem is you have to pay some serious money to get your hands on all of these features – at least $2,400 per month for an enterprise business and probably more.
Don't get me wrong, there's nothing wrong with paying this kind of money for a platform that adds enough value to your business to justify the price. But you can get 90% of Hubspot's features for roughly $250 with ActiveCampaign and get the other 10% by spending $99 on an additional few tools.
If Hubspot did anything better than the other tools we're using then it might be a different story but it really seems you're essentially paying for the privilege of having everything integrated into a single platform (sort of).
I say "sort of" because Hubspot is actually four products: Marketing Hub, Sales Hub, Service Hub and a free CRM that all integrate together.
This isn't as confusing as it might sound and Hubspot's does a great job of integrating these products into an intuitive platform. Whether this justifies the price for you is something only you can answer but we decided to take a different approach.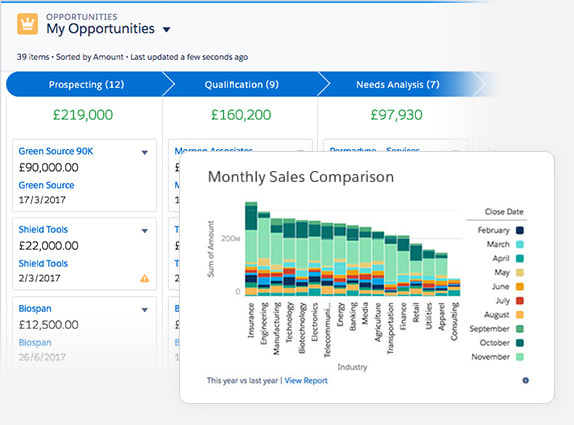 Salesforce is a comprehensive CRM platform that puts the emphasis on lead nurturing and customer relationships rather than marketing. In this regard, it's one of the best dedicated CRMs on the market, offering just about every feature you could possibly need into an extensive range of products that you can customise to meet the needs of your business.
This is the great strength of Salesforce: powerful features that you can essentially add or delete, creating a bespoke CRM platform that does everything you need and nothing else.
The downside to this is that it can take a lot of time to get Salesforce set up the way you need it. In fairness, this is a one-off inconvenience so don't let this put you off too much. The main concern we had with using Salesforce after a few weeks was that we felt the interface is too clunky and the platform just didn't seem as intuitive as we had hoped.
We also wanted more emphasis on the email marketing and automation side of things, which isn't really Salesforce's priority. If you're more interested in the CRM aspect than marketing and automation, too, then Salesforce is definitely worth a look.
When we first started looking into CRM and automation tools, Infusionsoft was hard to beat. Sure, it's not the cheapest option but it offered automation features and a campaign builder that left every other platform in its dust. Today, Infusionsoft is still an incredibly powerful platform but it doesn't have the edge it once did with newer arrivals like ActiveCampaign on the scene.
While the prices are harder to justify (especially those $1,999 training fees for new users) Infusionsoft hasn't done enough to improve usability for our liking and the platform feels dated from a UX perspective.
Despite being such a powerful piece of kit, Infusionsoft lacked a number of key features we really needed – and would expect at these kinds of prices. Reporting isn't particularly great, the email templates are mediocre at best and you can't set up recurring PayPal payments, which was a dealbreaker alone for us.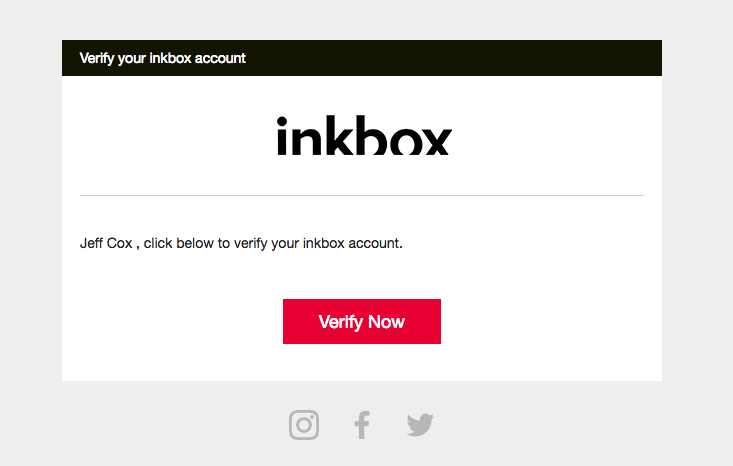 Source: SendinBlue Blog
We use SendinBlue to send transactional emails to our customers and this alone makes it an invaluable part of our marketing automation flow. It's a very affordable tool that combines one of the best email builders we've used with email templates that make it easy to get campaigns running quickly.
As an all-round email marketing tools, SendinBlue provides all the essentials you need but it doesn't offer much in the way of CRM features or reporting. For example, there's no lead scoring or segmentation and you can't create invoices or set up recurring payments.
In fact, the list of what SendinBlue can't do is surprisingly long for a marketing automation tool in today's industry. We don't mind this at all, though, because it does such a good job of what it's designed to do and fits perfectly into our wider automation and CRM system.
With ActiveCampaign and SendinBlue running alongside each other, there isn't much else we need when it comes to email marketing automation and CRM.
What are you really paying for with enterprise software?
The biggest lesson we learned on our journey of choosing an enterprise email marketing automation system was that you can easily pay over the odds for very little. Price isn't the only factor by any means – especially at the enterprise level – but you have to begrudge paying thousands per month for something you can get at a fraction of the price with other tools.
At Venture Harbour, we were particularly demanding about usability and getting all the features we needed in a small selection of tools. Your priorities might be slightly different but the ActiveCampaign and SendinBlue combination was the setup that stood out for us – and it also happened to be one of the most affordable.
So make sure you know what you need from an enterprise email marketing automation platform and ask yourself what you're really paying for.