With tens of thousands of businesses diverting their lead generation budgets towards areas like content marketing and marketing automation, there's more competition over capturing email addresses than ever before.
As such, marketers are having to step up their game and create increasingly compelling lead magnets to persuade users to hand over their email address.
Lead magnets come in many shapes and sizes. From free online tools to free shipping coupons, their scope covers anything designed with the intention to attract and capture the contact details of a potential lead.
Below, I've listed some of the most effective lead magnets and acquisition techniques to help you boost your website's rate of lead sign-ups.
1. Offer your readers a 'content upgrade'
One of my favourite tactics for capturing more leads from blog content is to offer a content upgrade through a tool like Unbounce.
Essentially, if you've written a post on '10 Tips to Grow Your Small Business', you could create a content upgrade, like the one displayed below, enabling readers to access another 5 tips if they enter their email address.
When Brian Dean tested this tactic on Backlinko, his conversion rate of readers to subscribers increased from 0.54% to 4.82%.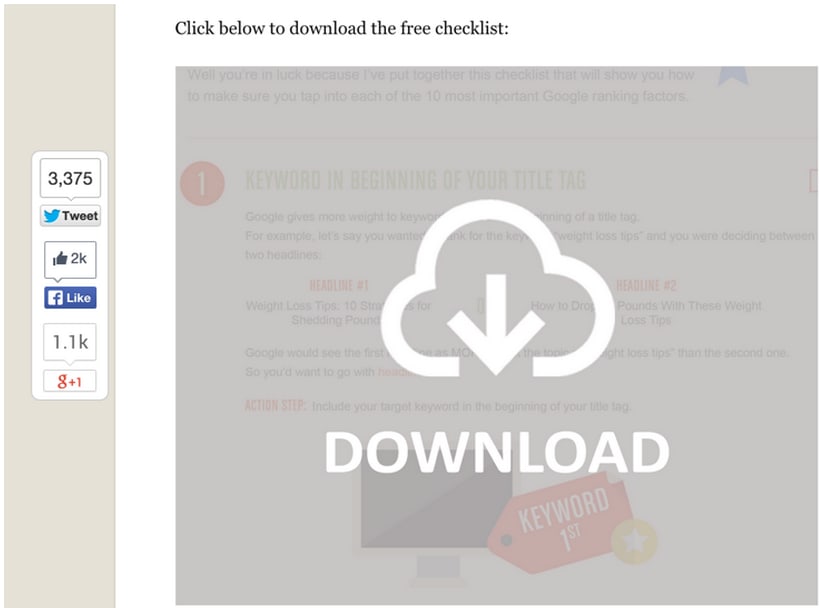 2. Build a lead capture tool
Free tools are one of the most underused tactics for capturing leads. By giving your visitors something personalised and valuable straight away, you can usually capture leads at a 30-40% conversion rate, based on my experience with this tactic.
The easiest way to build multi-step 'tools' that use conditional logic and rule-based redirects is to use a service like Leadformly. Alternatively, you can hire a developer on Freelancer.com – though this will likely take longer and cost more.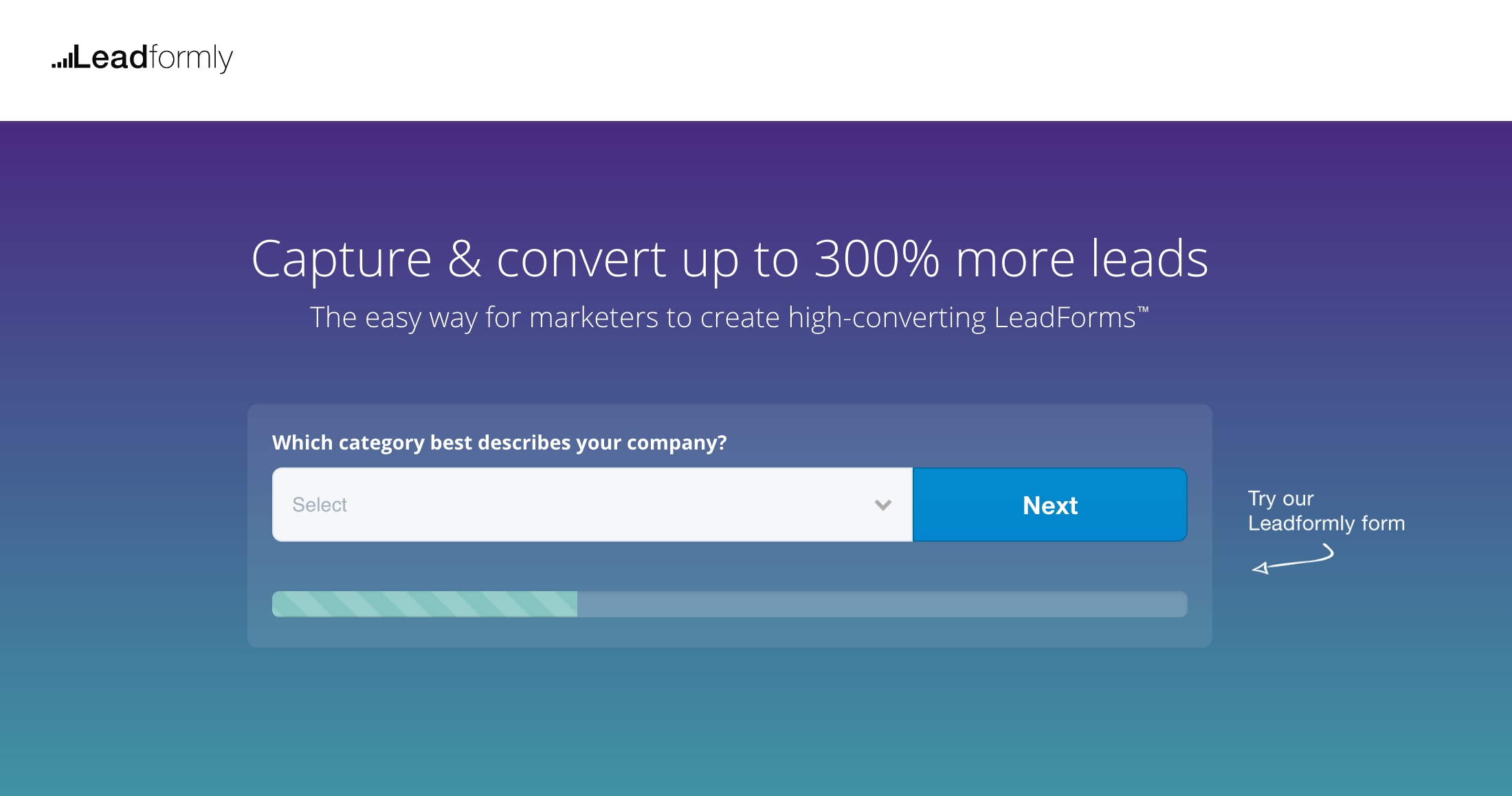 HubSpot's marketing grader is a great example of this tactic in action. After entering your website's URL and email address, the tool generates a report on how you can improve your website.
3. Offer a free-trial or sample of your product
If you have a service that delivers an electronic product (e.g. an audit, checklist, or proposal), you could capture leads by offering a free sample of your product sent to their email address.
The Bidsketch website does this particularly well by offering a free sample proposal as a lead magnet to capture potential customer's email addresses.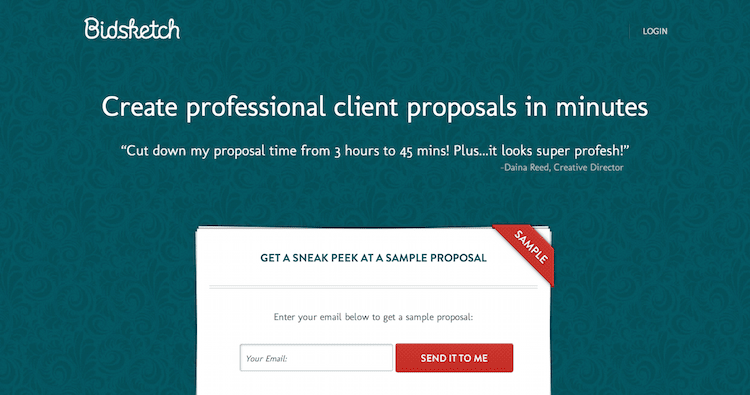 Another common technique, particularly in SaaS, is to offer a product demo. In the financial industry, most trading platforms offer demoes that allow you to test drive their platform by investing with fake money.
This is a great way to kill two birds with one stone, as it shows off your product while also capturing a potential lead's email address.
4. Give your visitors expert advice
If you offer a service, or are positioning yourself as an expert in your field, you could experiment with creating a lead magnet that offers your visitors the opportunity to receive a free expert review.
One of the best-executed and most unique examples of this that I've come across is from Unbounce's webinar Page Fights. The webinar is basically a chance for webmasters to have their landing pages critiqued by a handful of smart CRO experts.
As you can see below, the opportunity to have your website featured on the show is used as a lead magnet to capture email addresses for Unbounce.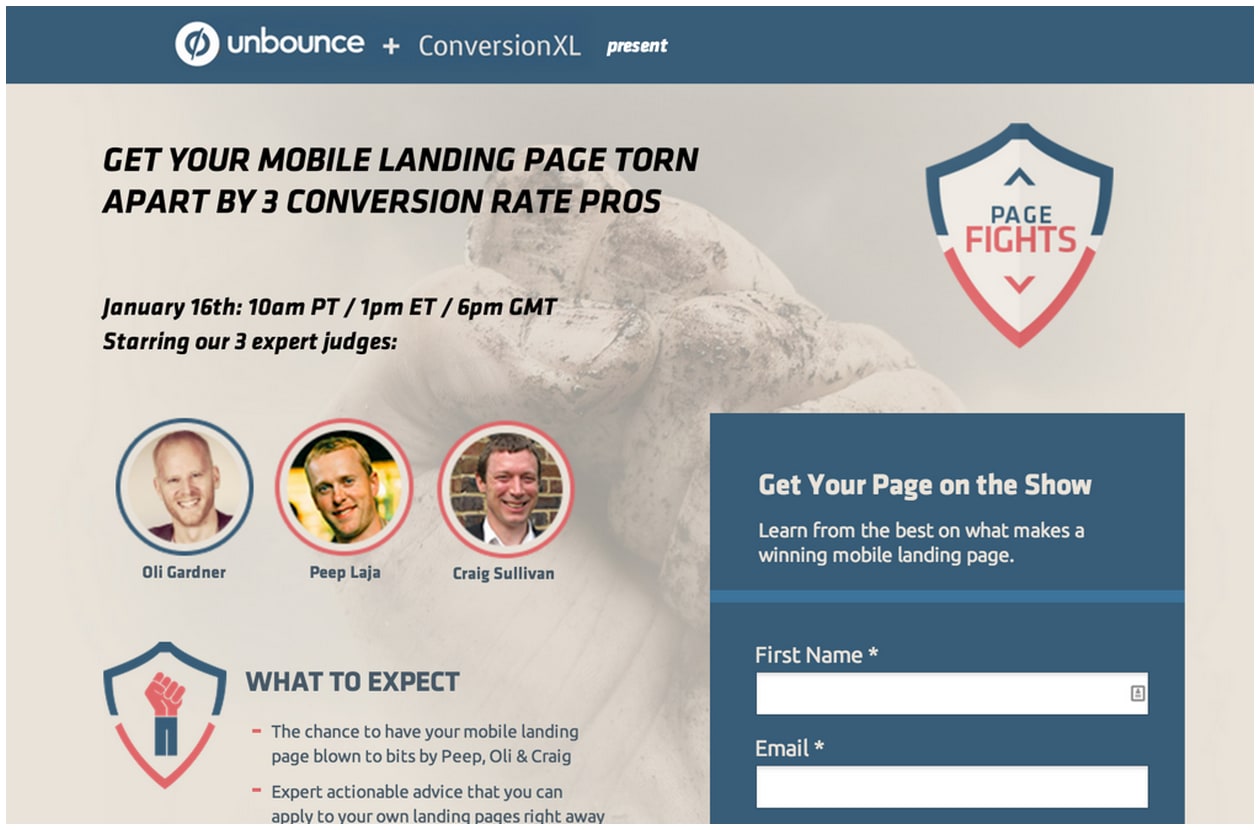 5. Uses quizzes and surveys as lead magnets
Why do site like the Oatmeal and Buzzfeed feature so many quizzes? In short, they generate huge amounts of social engagement and are great for capturing email addresses.
Once a user has taken a quiz, they'll likely be willing to hand over their email address to receive their results.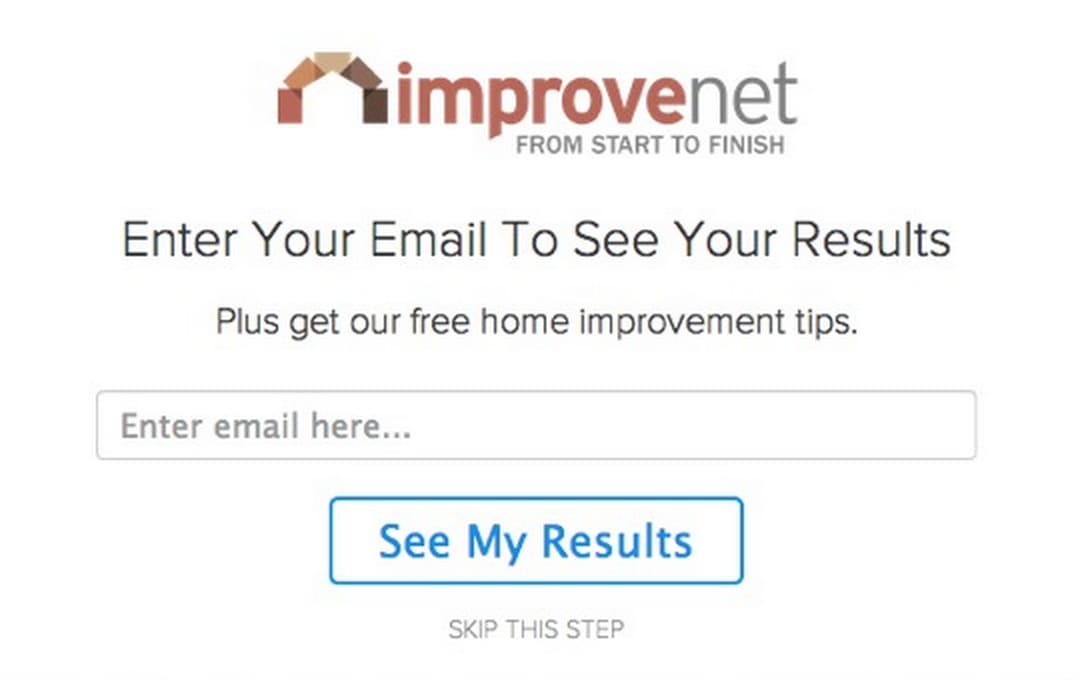 In fact, from the comfort zone calculator that I built a few years ago (which uses a 3-step survey / quiz to generate a user's results) we found that 84.3% of users who start the survey enter their email address to receive their results.
6. Offer a free guide with an exit-intent pop-up
If you've spent more than five minutes reading digital marketing blogs over the past year, you'll likely be familiar with the exit-intent pop up.
This type of pop-up detects when a user is about to leave your website (based on mouse movement) and then displays a pop-up encouraging them to download something in return for their email address.
You might be wondering, isn't this ludicrously annoying for users? It's hard to deny that these pop-ups are a bit annoying, but they do seem to perform well.
Mauro D Andrea shared a case study on Unbounce showing that he was getting a 14.47% conversion rate from pop-ups, which is unheard of from most standard web sign-up forms.
It's important to be cautious with this strategy, as it can easily tarnish your brand if done too aggressively.
7. Create a video series or mini-course
Another powerful idea for a lead magnet is to create a mini-course or video series that provides a solution to one of your customer's main problems.
Here's an example of a 7-video course lead magnet that Timothy Sykes uses.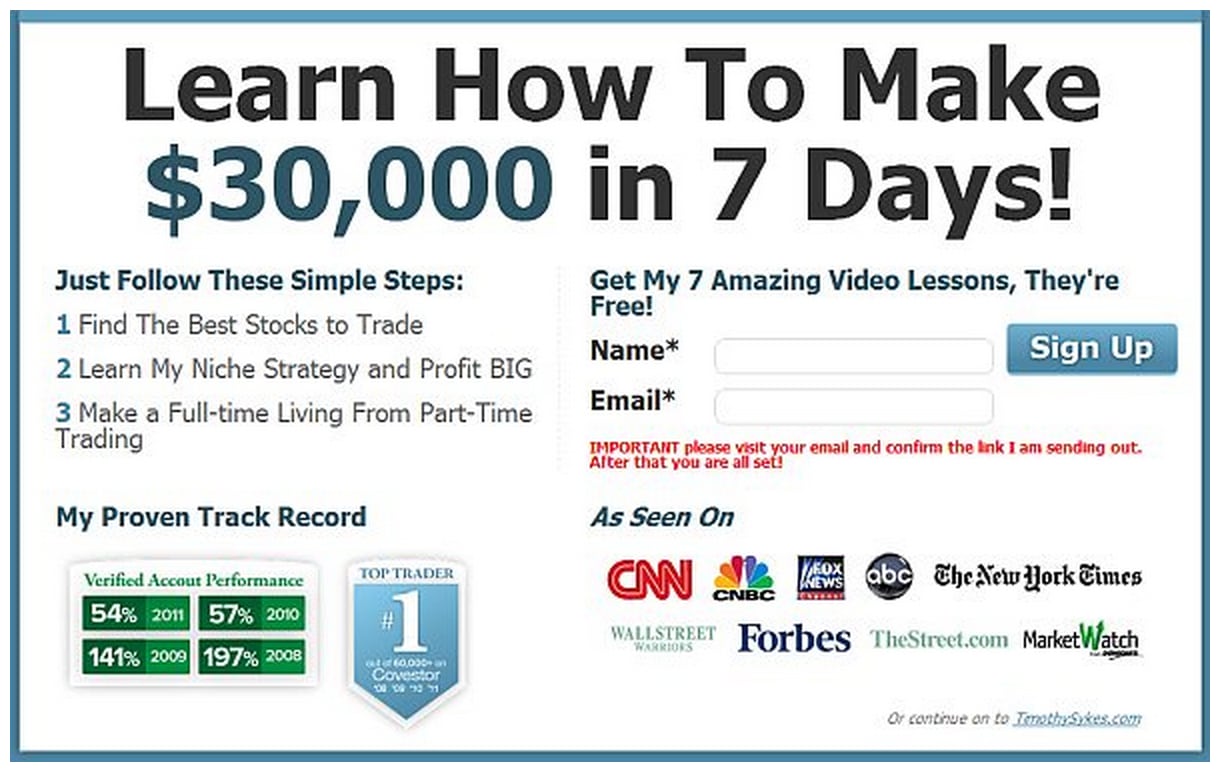 8. Give away free shipping or discount coupons
Increasingly, I've noticed more and more Ecommerce websites offering free shipping or a discount coupons as lead magnets to capture their visitor's email addresses.
While promo codes and free shipping have been used as a basic component of Ecommerce marketing for over a decade, the idea of making a visitor 'work' for the discount by entering their email address is interesting, and provides a powerful hook for Ecommerce sites to build up a mailing list of potential customers.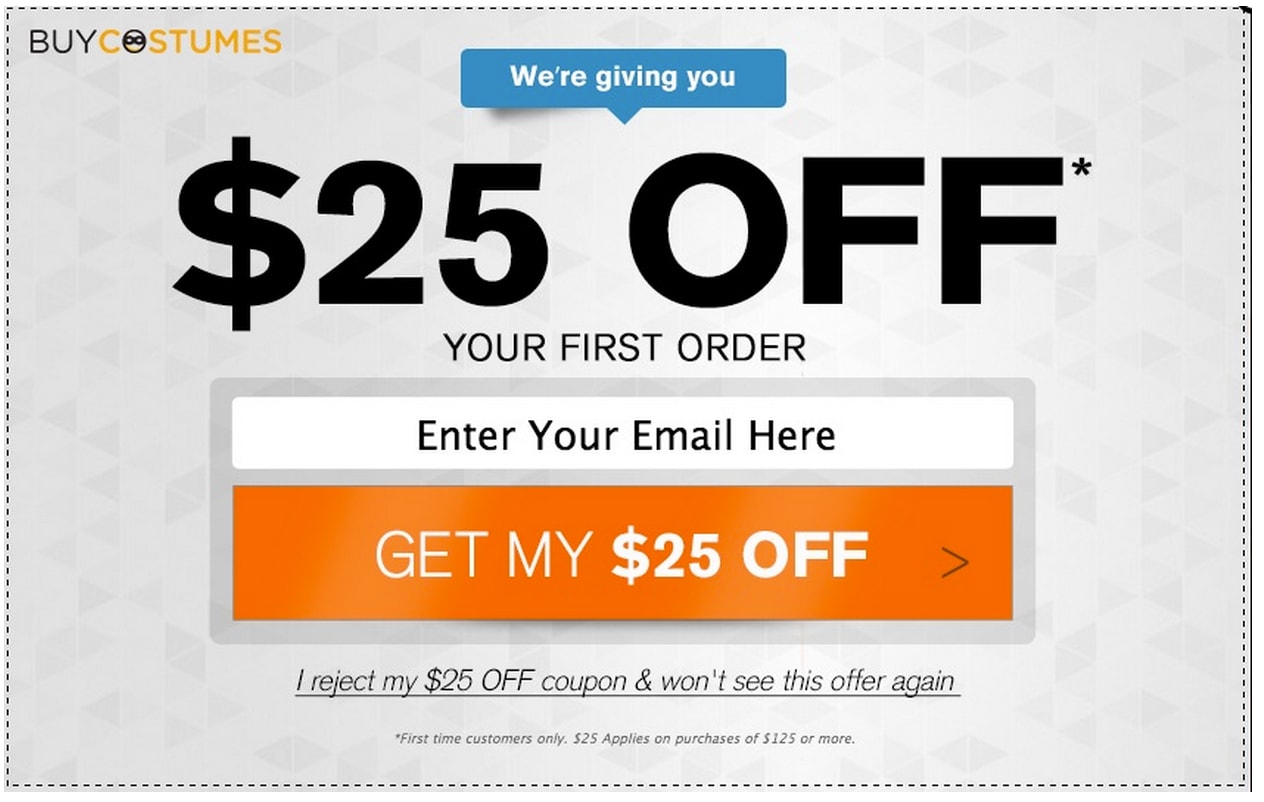 9. Run a Competition or Giveaway
One of the most straightforward ways to capture a potential lead's email address is in return for an entry to win one of your products.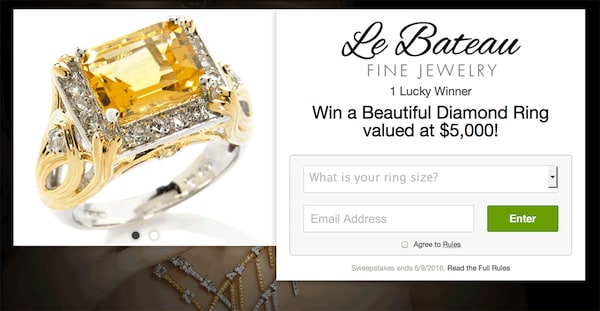 10. Use Social Contests
There are few lead acquisition techniques as powerful and cost effective as running a social contest on Facebook. A few months ago, I wrote about how we ran a contest for a client that captured 681 email addresses, 78 of which signed up for their $10/month service, for just $37.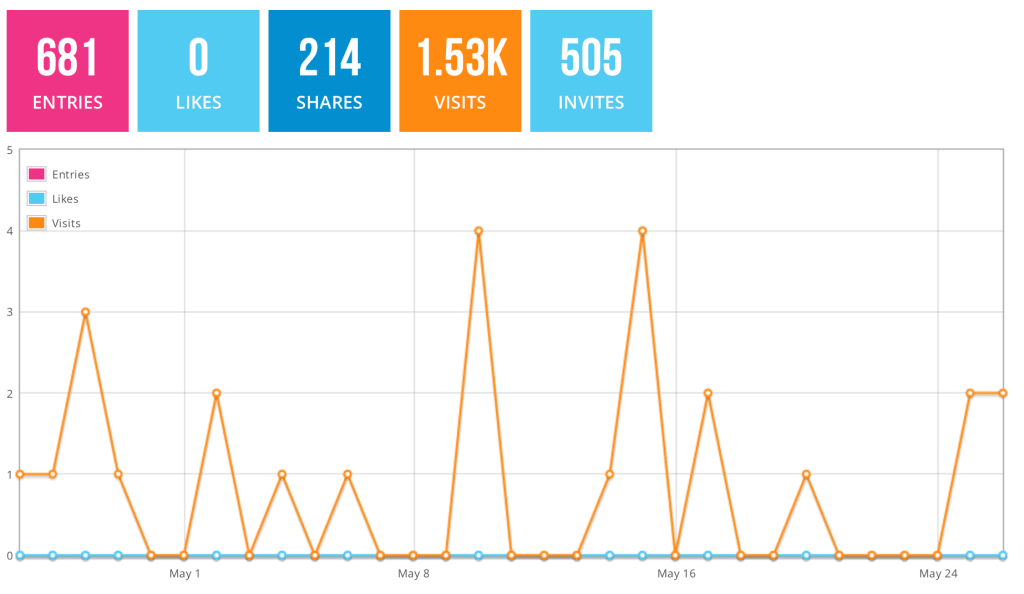 If you haven't experimented with using Facebook contests as lead magnets, it's worth a try.