In the age of personalised marketing, chatbots emerge as one of the few channels that can offer a genuine one-to-one experience between brands and users.
But as with any modern competitive advantage, chatbots have become over-saturated, reducing their effectiveness considerably. Anecdotally, where we previously had open rates of 50%+ from our chatbots, we're now lucky if we can get 5-10%.
However, this doesn't prevent most of the marketing industry from drooling over the fictional idea of AI being able to fool people into thinking they were talking to a person when they should have been asking themselves what problems can chatbots solve that other solutions can't/can't do as well.
If these are the kind of questions you've been answering over the past couple of years and you think now is the time to build your first bot, then you've come to the right place. Here are the best chatbot builders in an article 100% free of any unfounded hype or hyperbole.
Customers.ai is a bot builder for Facebook Messenger that helps marketers build high-converting chatbots. Unlike many other chatbot builders in this post, Customers.ai specialise in connecting your chatbot with your wider marketing stack – including your ad campaigns and drip marketing.
With in-built chatbot forms, lead magnets and marketing automation tools, Customers.ai makes growing your list, and more importantly, converting your visitors into leads a breeze.
Paid versions start from $14.25/month and this gets you advanced automation, integrations, SMS and more.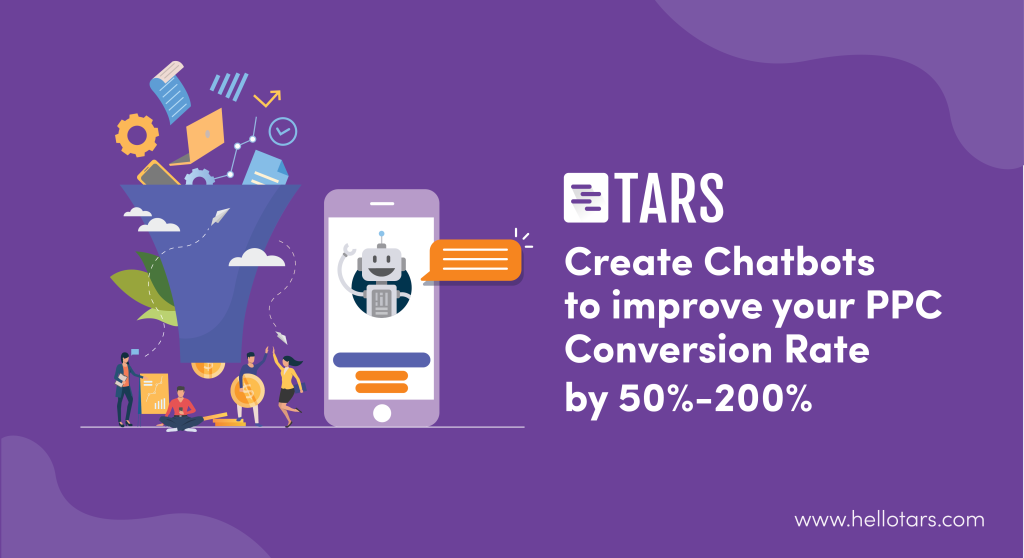 TARS is a drag-and-drop chatbot builder that you can use to create website chatbots or conversational landing pages for your website. It's very straightforward to use with zero coding or development skills required. There are more than 800 chatbot templates for different industries and use cases that can be edited and customised. TARS puts all the focus on building bots that generate leads and add ROI to your marketing efforts – something many bot builders neglect.
Price is the primary downside to TARS as there is no free version and it's one of the more expensive builders around. Prices start at $99/month for the basic chatbot builder. But the $499/month option will get you the most advanced set of analytics and marketing tools available among the builders in this article. You'll be able to integrate with Google Calendar and all your existing applications, plus lots more.
Flow XO is a complete solution for building chatbots, hosting them and deploying them across platforms, which means you're not only limited to Facebook Messenger. You can also build chatbot widgets for your website or integrate them with suitable third-party platforms and users can also share your bot with others.
The interface is incredibly easy to use and there's a free version that you can try out to get a feel for things. You get access to all of the features on the free version but you're limited to 500 interactions – although you can build up to five different bots.
Paid versions start at $19/month, which gets you 5,000 interactions and you can add 25,000 by paying an extra $25/month (50,000 for £50/month, 75,000 for $75/month, etc.) and add five more bots for an extra $10/month.
Botsify is a simple builder that lets you create bots for your website or Facebook Messenger easily. It also comes with some great integration features you won't find with other builders. For example, you can integrate with Shopify, WordPress and Alexa; create conversion forms in your bot or allow human staff to take over the conversation.
You can get started with Botsify for free or sign up for a paid plan, which starts from $10/month.
5. Sequel
Sequel also gets you started off with chatbot templates, which you can then customise using its drag-and-drop editor. Sequel really aims to get you building chatbots that engage with users on a conversational level and this incorporates two key elements: Sequel's Natural Language Processing technology for the conversation side of things and interactive content.
There's a template for publishers, a personal assistant, a StoryBot, GameBot and other templates built for different engagement purposes. The aim isn't so much lead generation in this case but more about keeping your audience engaged with your brand and its content.
You can publish your Sequel bots on Messenger, Kik, Telegram and Viber.
Pandorabots is a great platform for building and experimenting, but it's one that requires some decent coding skills. This gives you a huge amount of flexibility, allowing you to build basically anything you want (or have the skills to).
Definitely not for beginners but a solid interface that speeds up the development process for experienced bot engineers.
You get up to 1,000 messages per month for free and you can build up to two bots. If you're handling more than 1,000 messages, you'll be looking at $0.0025 per message for up to 100,000 messages and as many as 10 bots. Anything more than that and you'll need to contact Pandorabots for pricing.
Chatfuel is a bot builder for Facebook Messenger that aims to make bot-building easy. You don't need any coding skills to use Chatfuel and the free version of the platform gives you access to almost every feature for up to 5,000 subscribers, although users will see the Chatfuel branding on your bot.
While it's not as easy to get started with Chatfuel as it is with some of the Messenger bot builders we'll be looking at in this article, it does make managing and reusing messages easier than most – something you'll appreciate later on.
Paid versions start from $15/month and this gets you more subscribers, audience insights, priority support and some extra data management features.
And a chatbot alternative for good measure
Chatbots are a great way to automate basic communications but their effectiveness is entirely dependent on the programming skills used to build them. The cost of time for yourself to do it or the money to hire the right programmer can also make using chatbots difficult to implement for a lot of businesses, considering the limitations of the technology.
Far too often chatbots are simply installed on websites with their default settings, leading to poor results when used by visitors, leading to the drop in usage mentioned at the beginning of this post.
If this sounds like you, there is an alternative.
For those companies who'd prefer the human touch, but cannot afford to hire someone to run their live chat in-house, there is another option – managed live chat. This brings us to our final service to mention, Melu.
Melu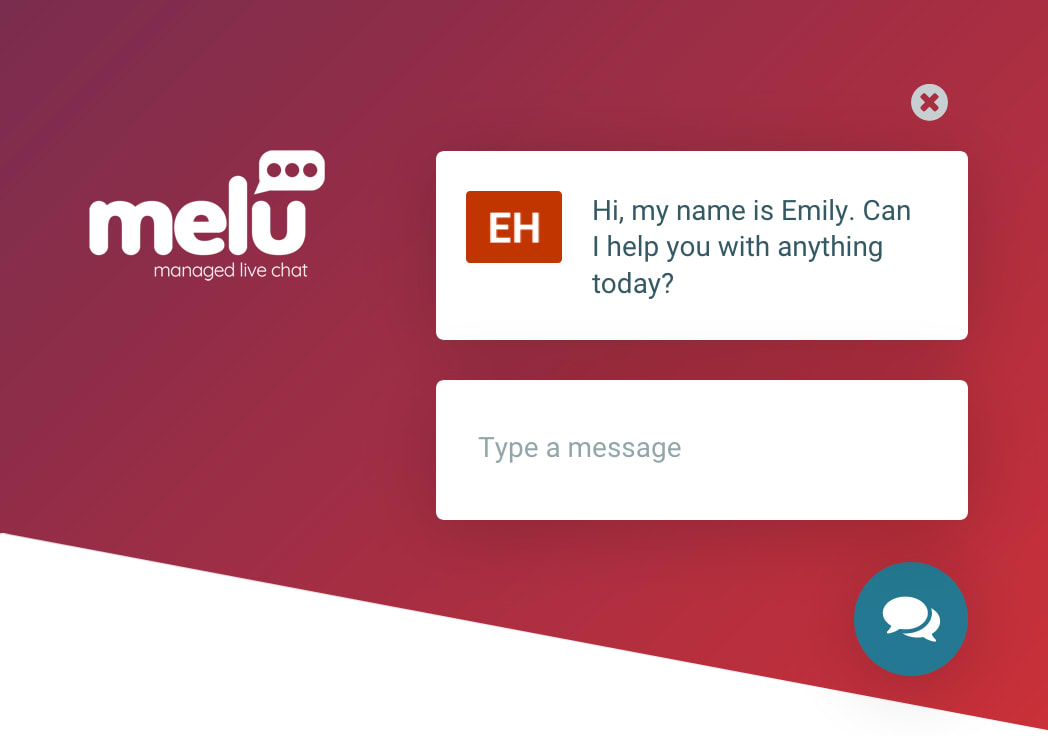 Melu does all the hard work for you. They provide live chat software and highly trained, professional operators to run it on your behalf. Think of Melu as an online receptionist, looking after your website visitors from 8am to 10pm Monday to Friday, responding to every single chat request within seconds. Their operators can invite visitors to chat and ask them what they need. They then get their details and pass them to you as a warm lead, making it easier for you to convert them into a new client. Outside these hours their chat widget becomes a simple enquiry form.
Using a shared knowledge base of frequently asked questions, Melu's operators are able to answer queries and give information to visitors on your behalf. This allows you to focus on your business objectives without having to invest in dedicated live chat staff, or the programming of a chatbot.
I know what you're thinking, this level of service comes at a cost, yes? Well, in fact, no it doesn't! Melu's managed live chat service is incredibly cost-effective. You can even try before you buy with their free trial.