Here at Venture Harbour, we empower marketers, entrepreneurs and brands to accelerate growth. While we're not an SEO or marketing agency in the traditional sense, our focus is essentially on making these strategies more effective for agencies and business owners.
This means we work very closely with digital agencies, marketing professionals and entrepreneurs to help them solve problems.
In other words, we know a good agency when we see it but we also understand how difficult it can be to choose the right one for your business can be. So here's a run-through of the top SEO and digital marketing agencies in the UK right now.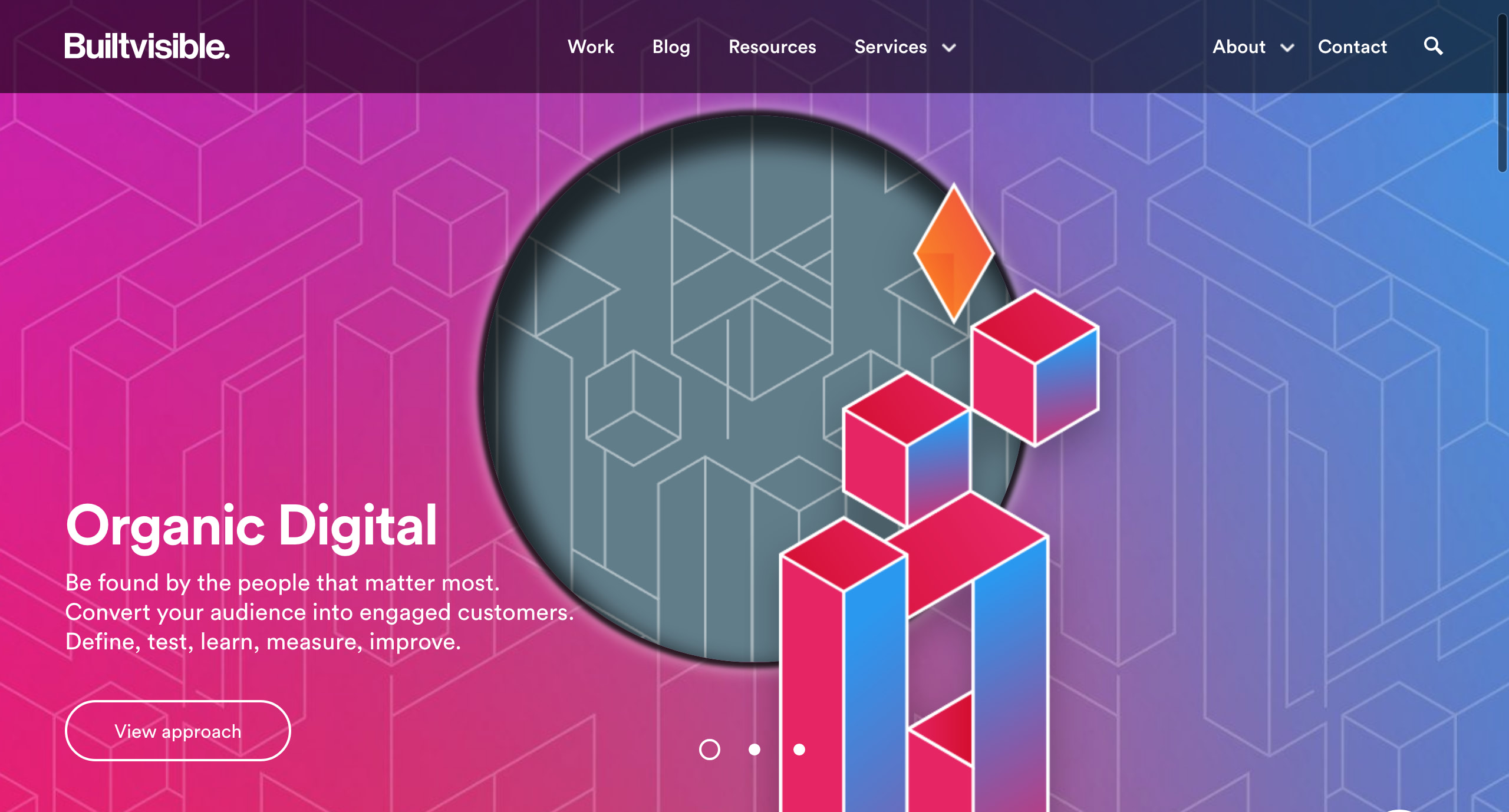 Builtvisible is a London-based agency that specialises in SEO, content marketing and building awareness. The company focuses on increasing visibility, turning more traffic into paying customers and improving performance with analytics and testing.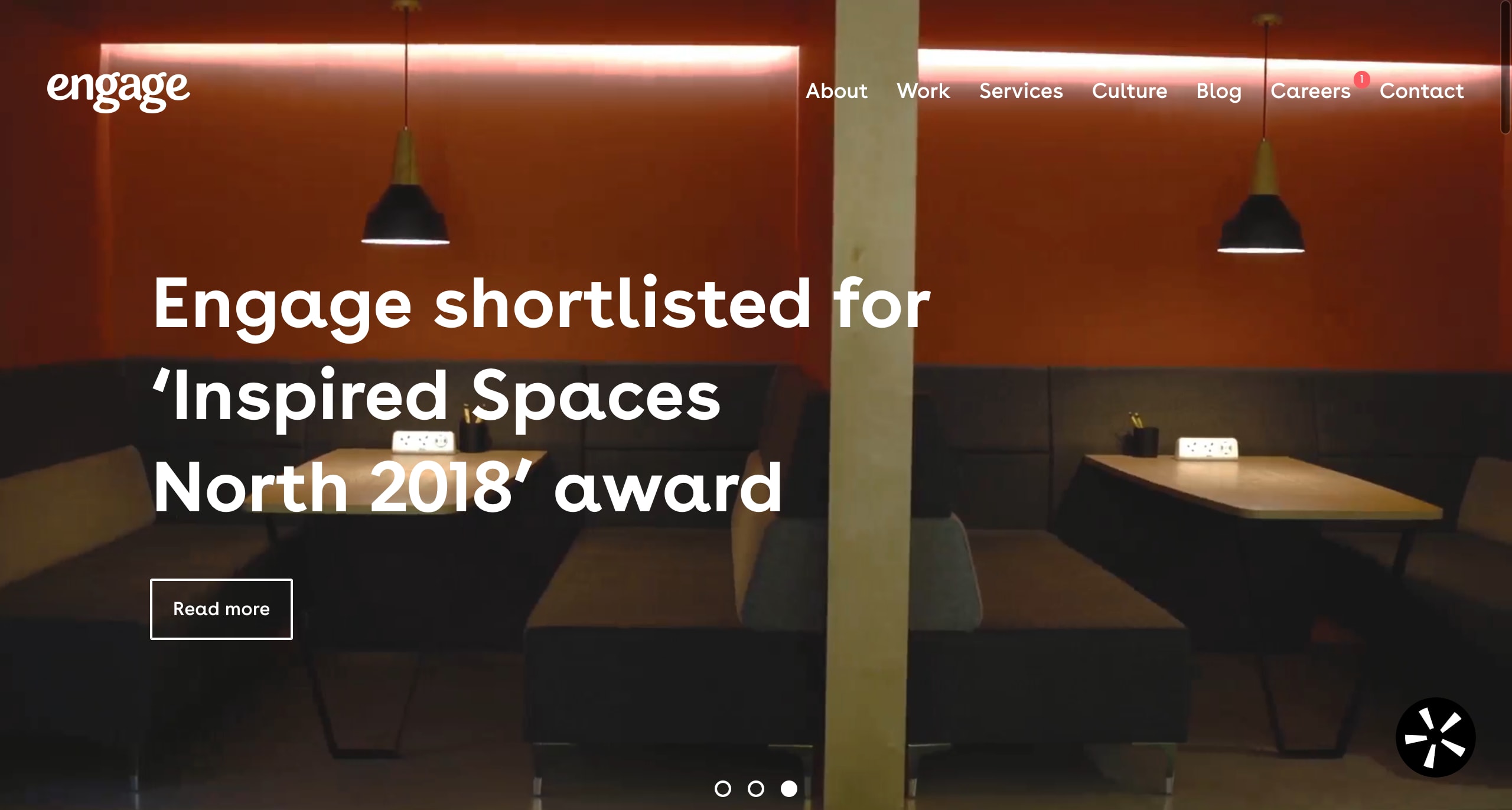 Leeds agency engage provides a comprehensive set of marketing services: web design and development, paid advertising, search optimisation, email marketing and social media. Clients include Heineken, Milwaukee, Jet2 and Yorkshire Tea.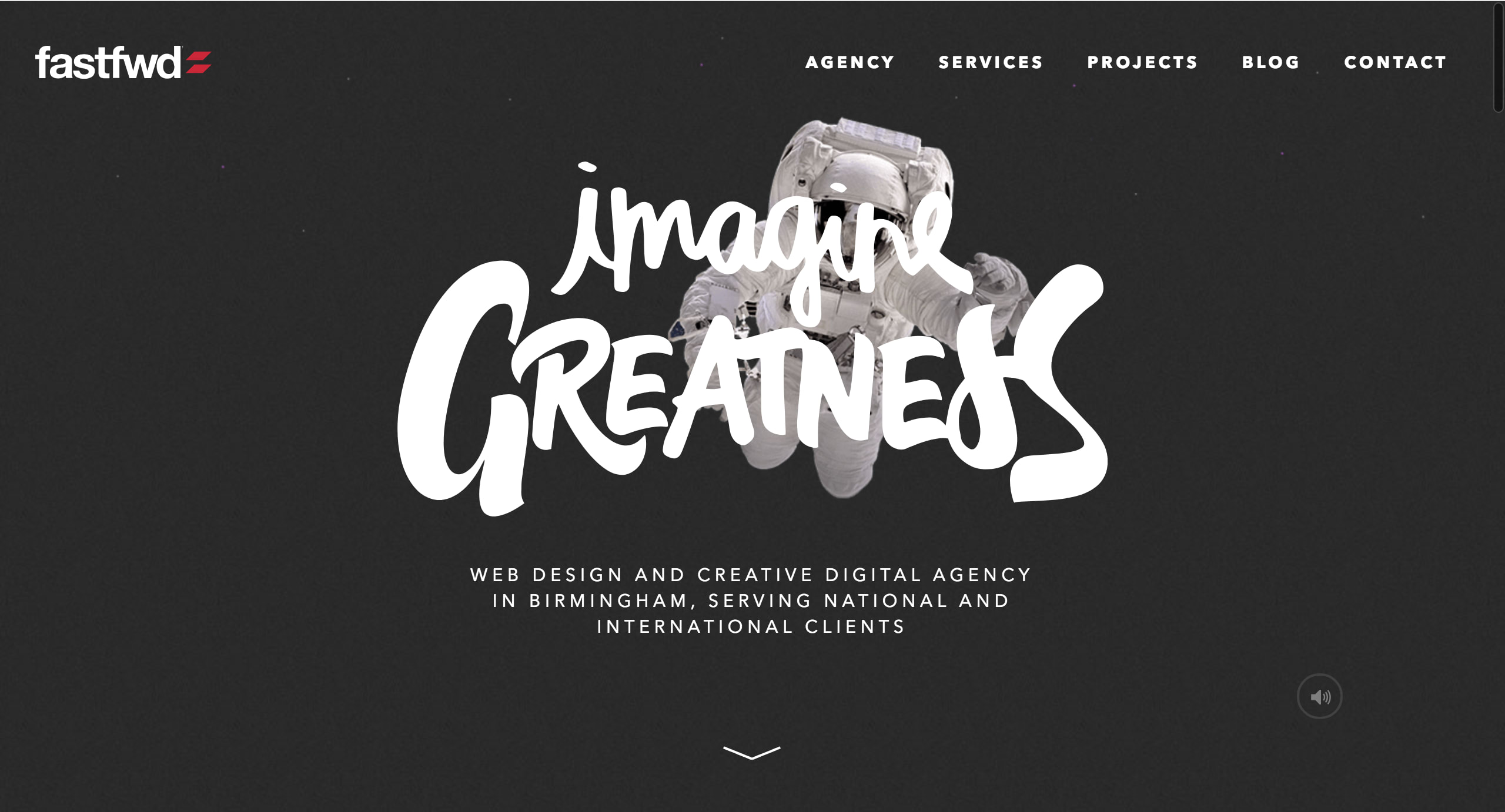 Fastfwd is a digital marketing, design and development agency in Birmingham with a stunning collection of projects and an impressive list of clients. Ann Summers, Vogue, Miss Selfridge, Leica and QG are among the top brands who have turned to Fastfwd to help them create visually engaging campaigns and digital products.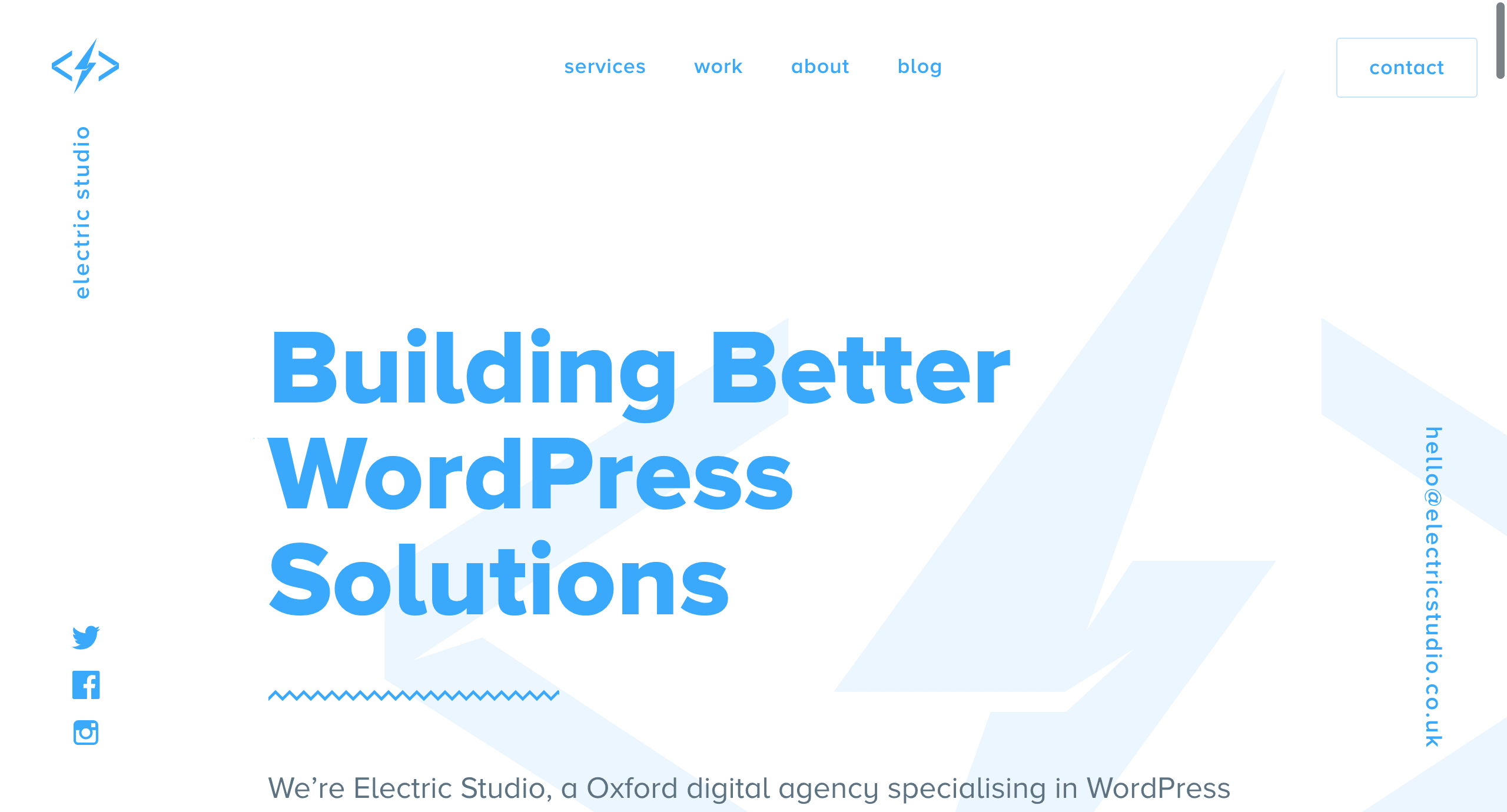 Electric Studio specialises in WordPress design and optimisation. The Oxford agency will help you design, build and optimise a WordPress website that performs in organic search and gives the rest of your digital strategies the best platform to work with.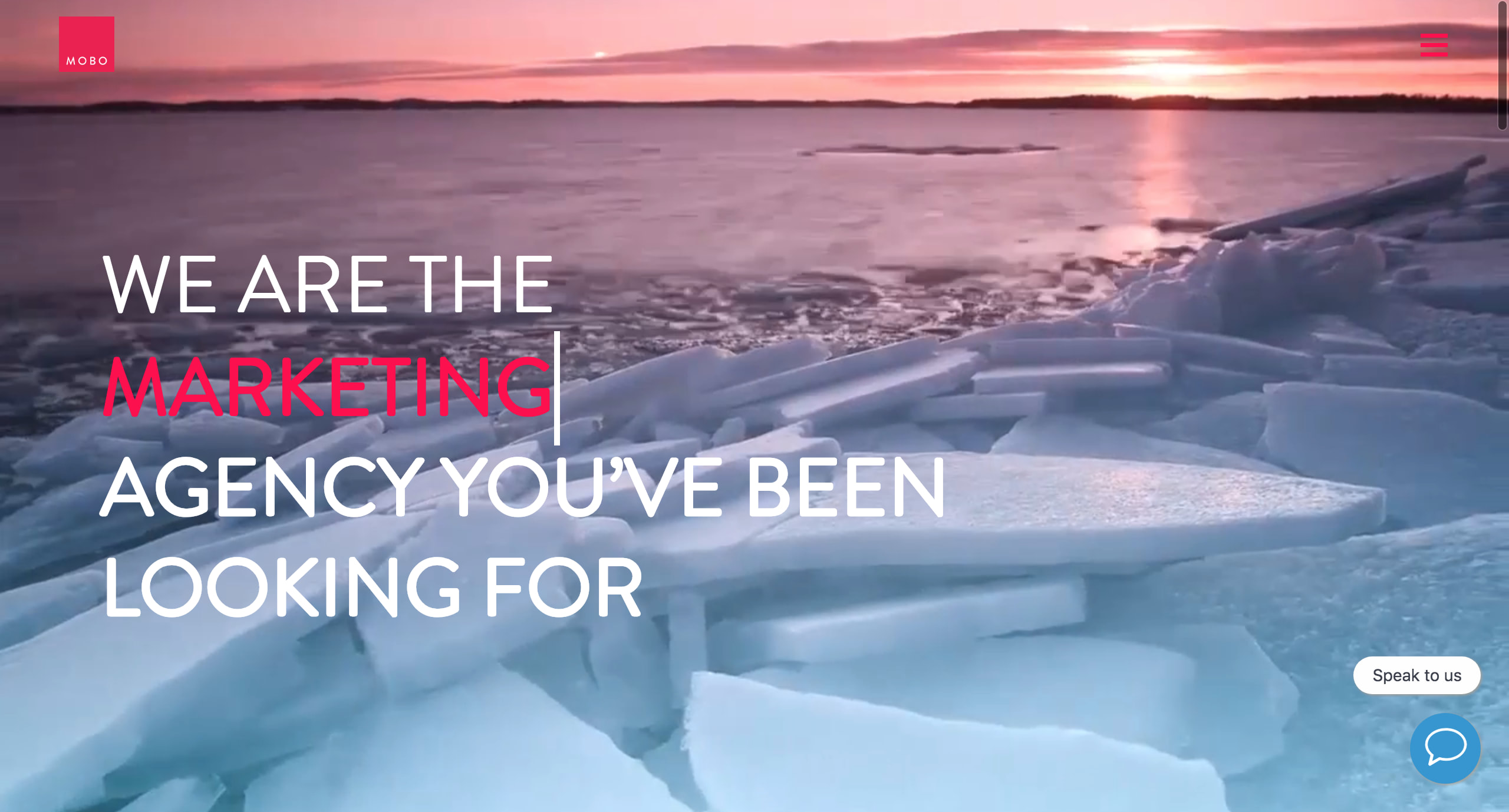 MOBO Media is a design and marketing agency that offers web design, development, SEO and social media marketing – as well as branding, logo design and graphic design.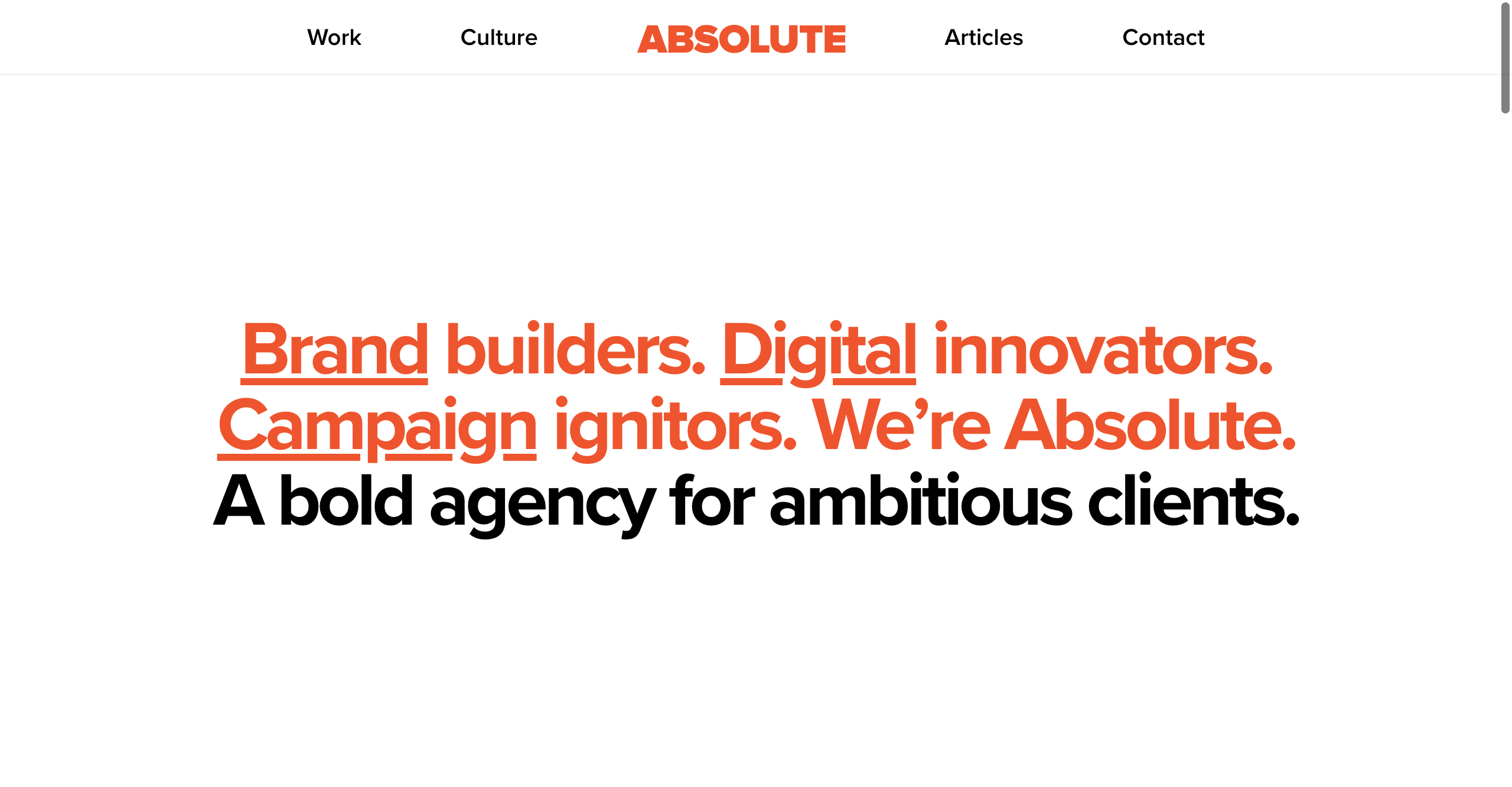 Absolute builds brands and digital campaigns for the likes of Manchester City FC, Royal Birkdale and Incorez with a mix of digital media (content, photography and video) as well as website and app design and development with a heavy emphasis on user experience.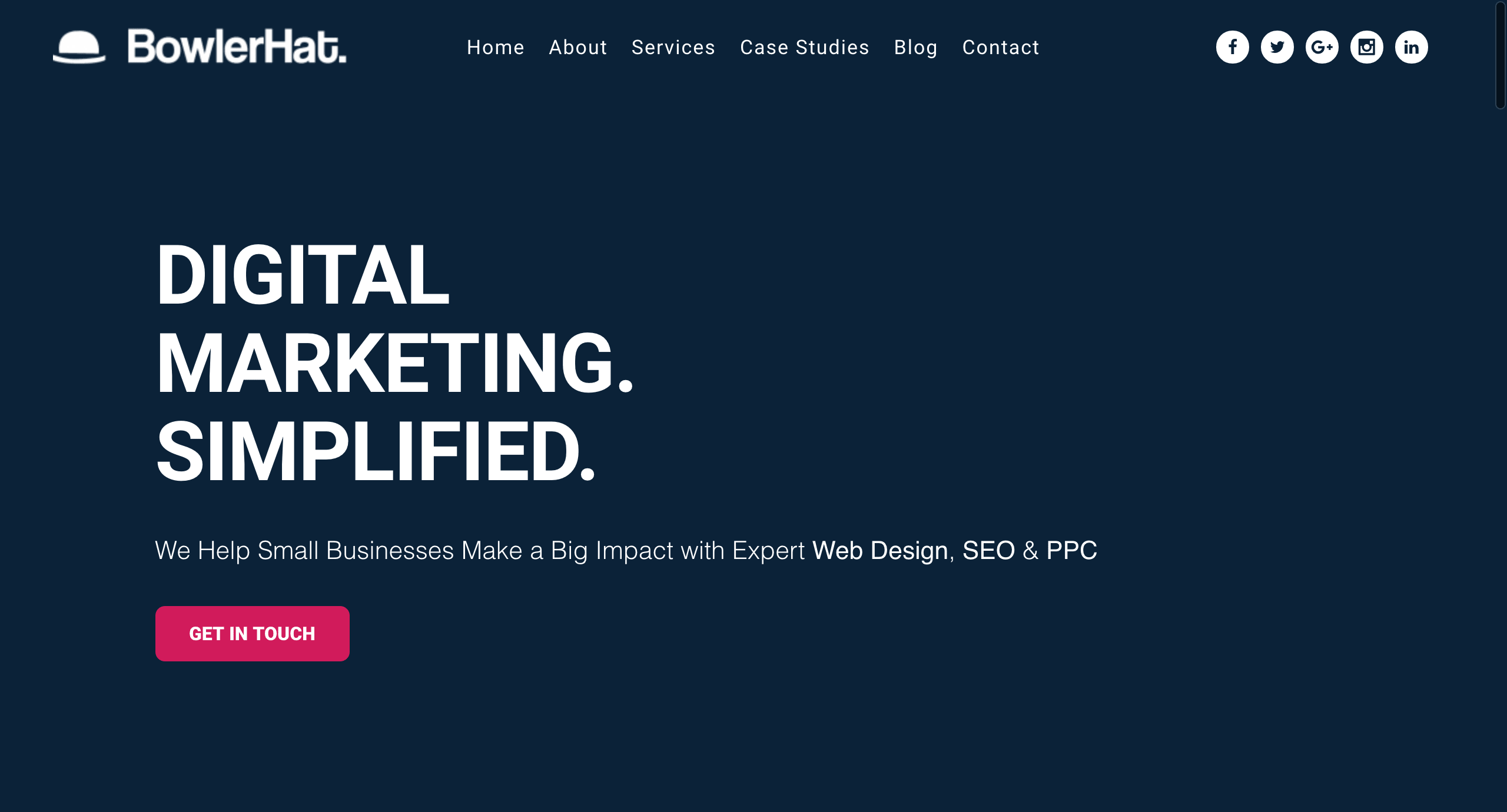 BolwerHat likes to make digital marketing simpler with a straightforward set of SEO, PPC, content marketing and design services. The Birmingham agency specialises in working with small businesses to help them hit bigger targets.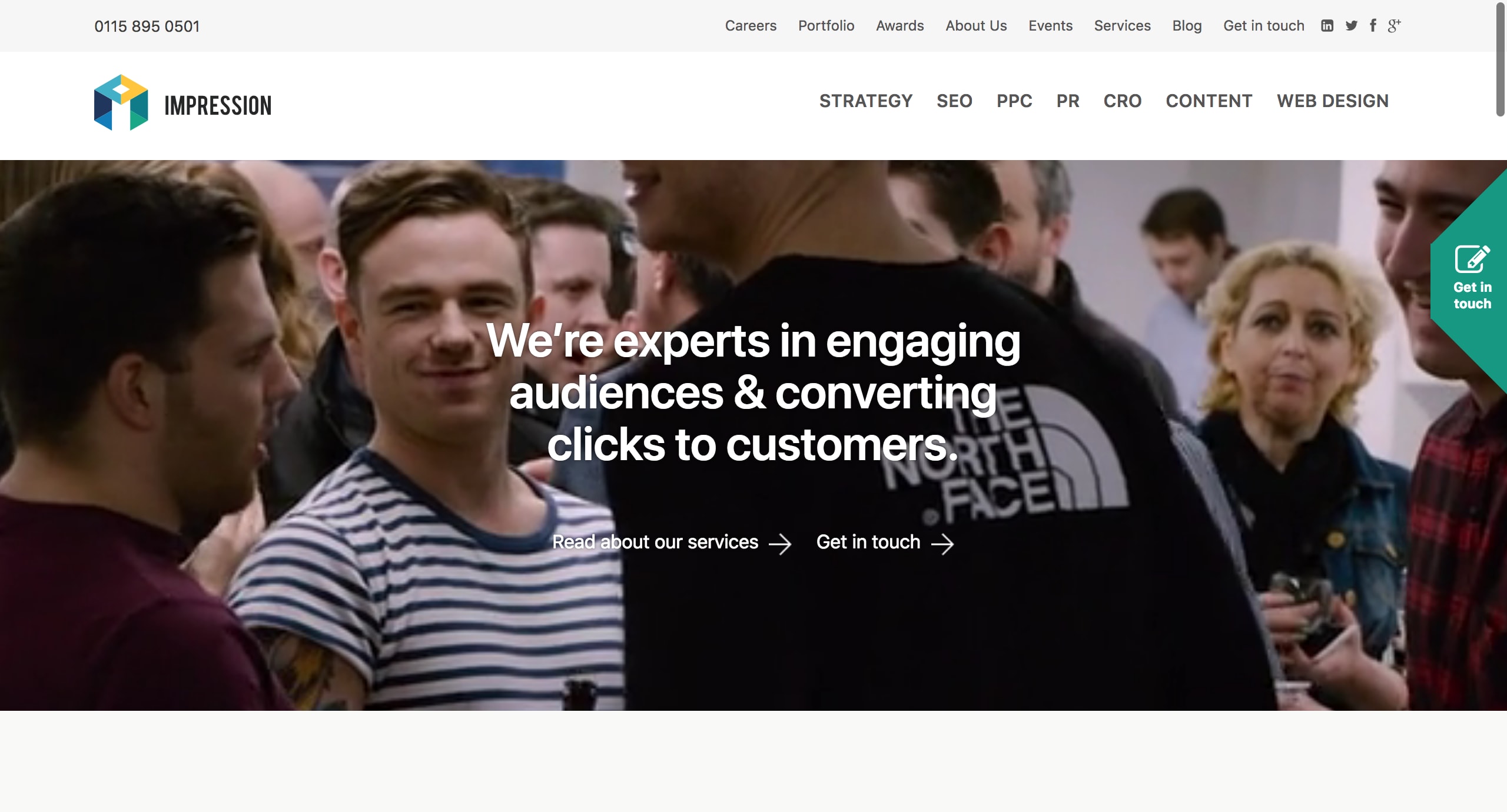 Award-winning Impression is all about maximising brand exposure to generate more leads and then maximising conversions with data-driven testing and optimisation. The Nottingham agency provides SEO, PPC, digital PR, content marketing, conversion rate optimisation (CRO) and web design services.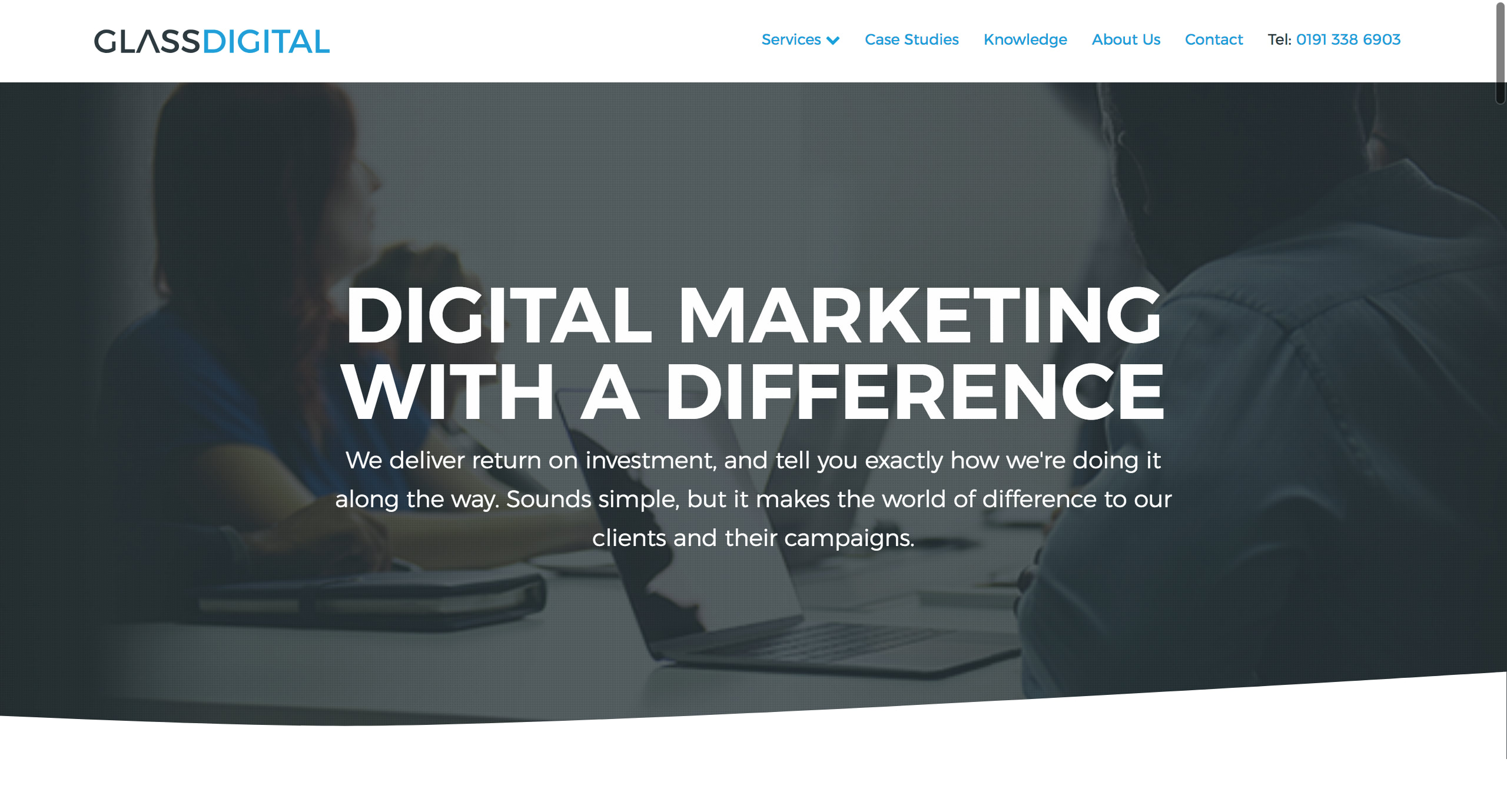 With Glass Digital, the emphasis is all on transparency and making sure you understand how your marketing strategies are generating that all-important return on investment. The Newcastle agency offers a flexible combination of organic search, paid search and affiliate marketing services for SMEs.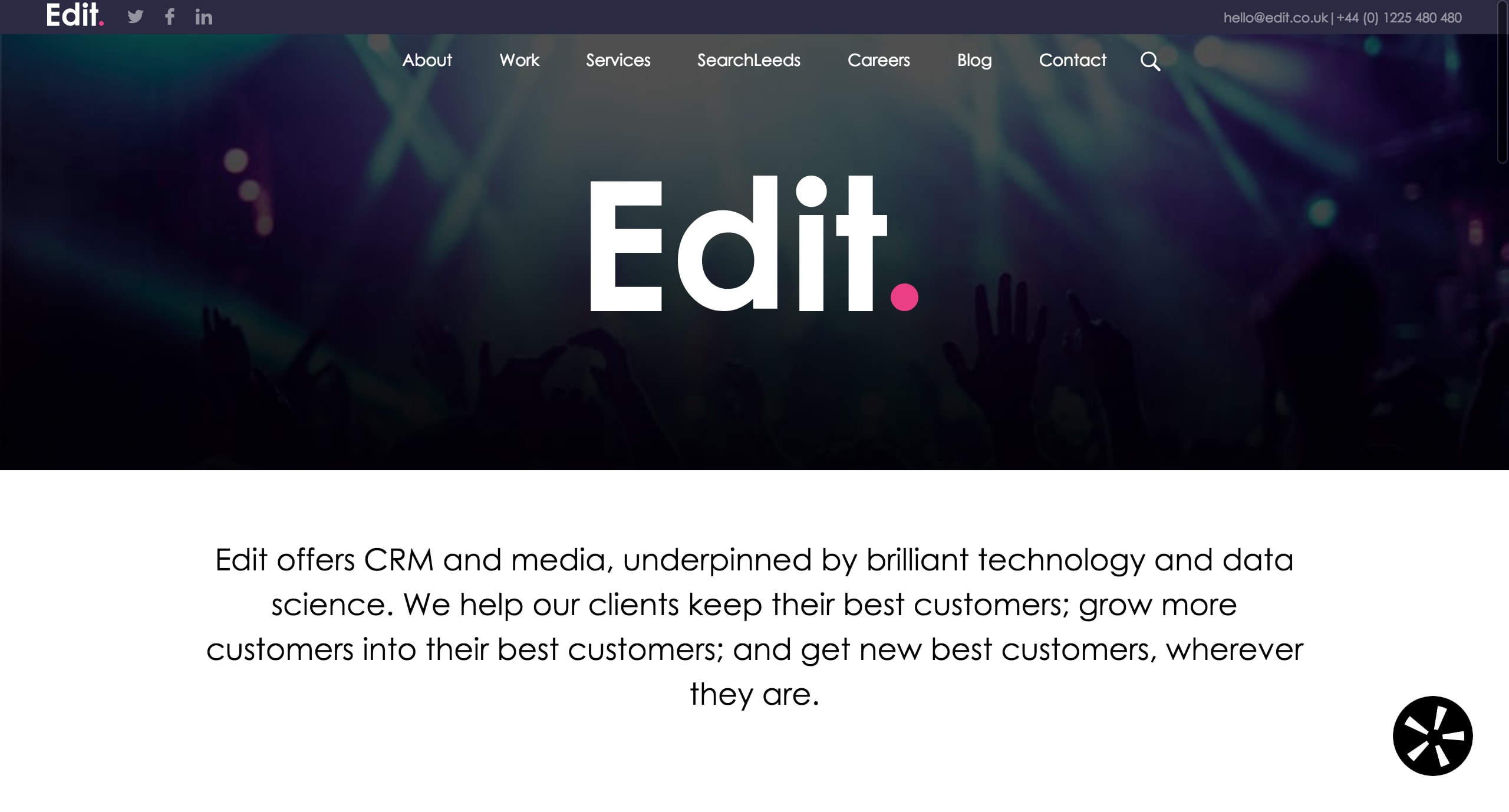 Formerly Branded3, Edit may have rebranded itself but it still remains one of the most respected digital agencies in the UK, helping brands like Jaguar Land Rover, Confused.com and Ladbrokes make big things happen. The agency specialises in data-driven marketing, media branding and customer relationship management for enterprise brands.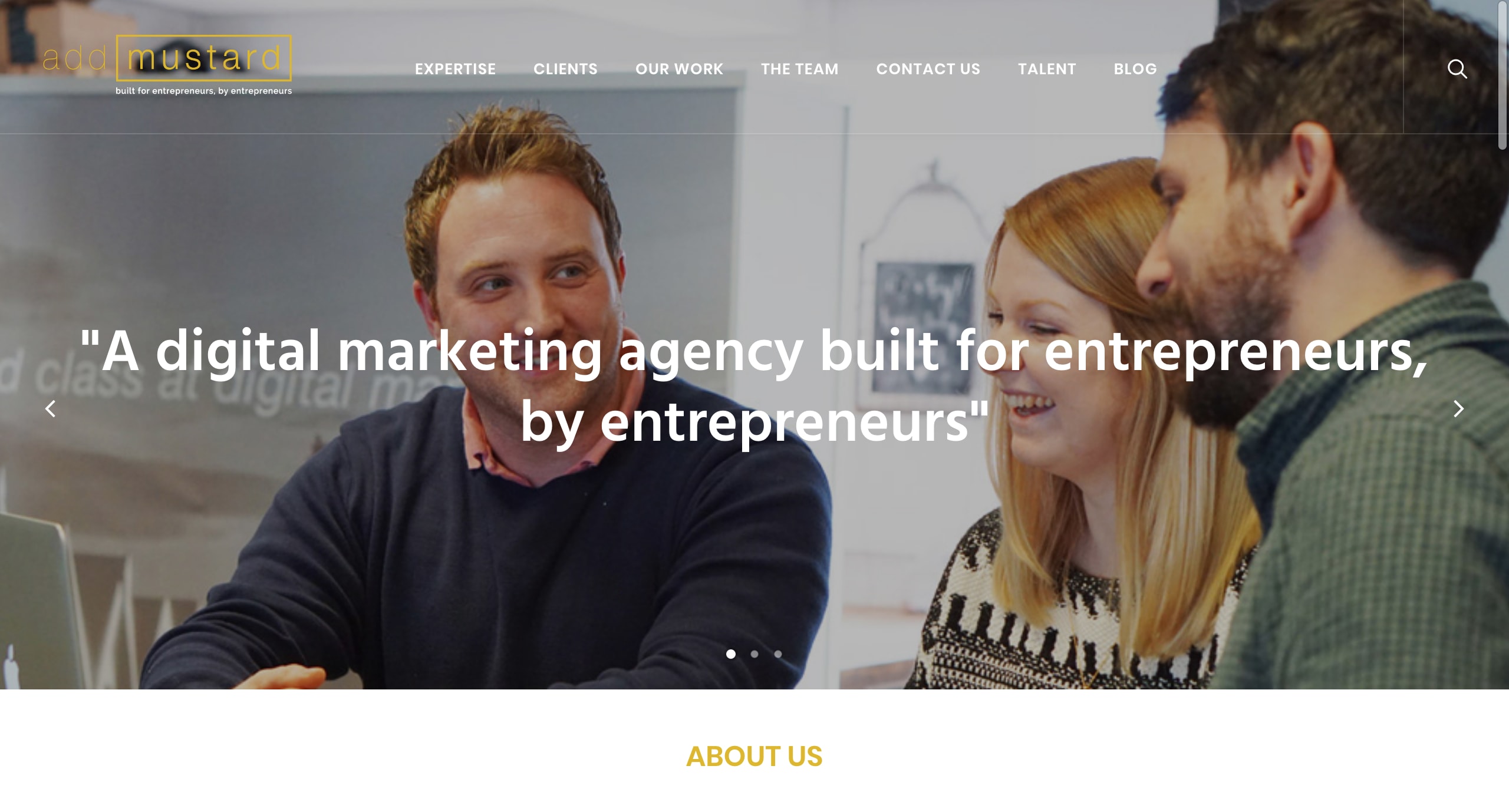 addmustard is a digital marketing agency designed for entrepreneurs, offering SEO, paid media, social media marketing, UX web and app design, branding and performance optimisation.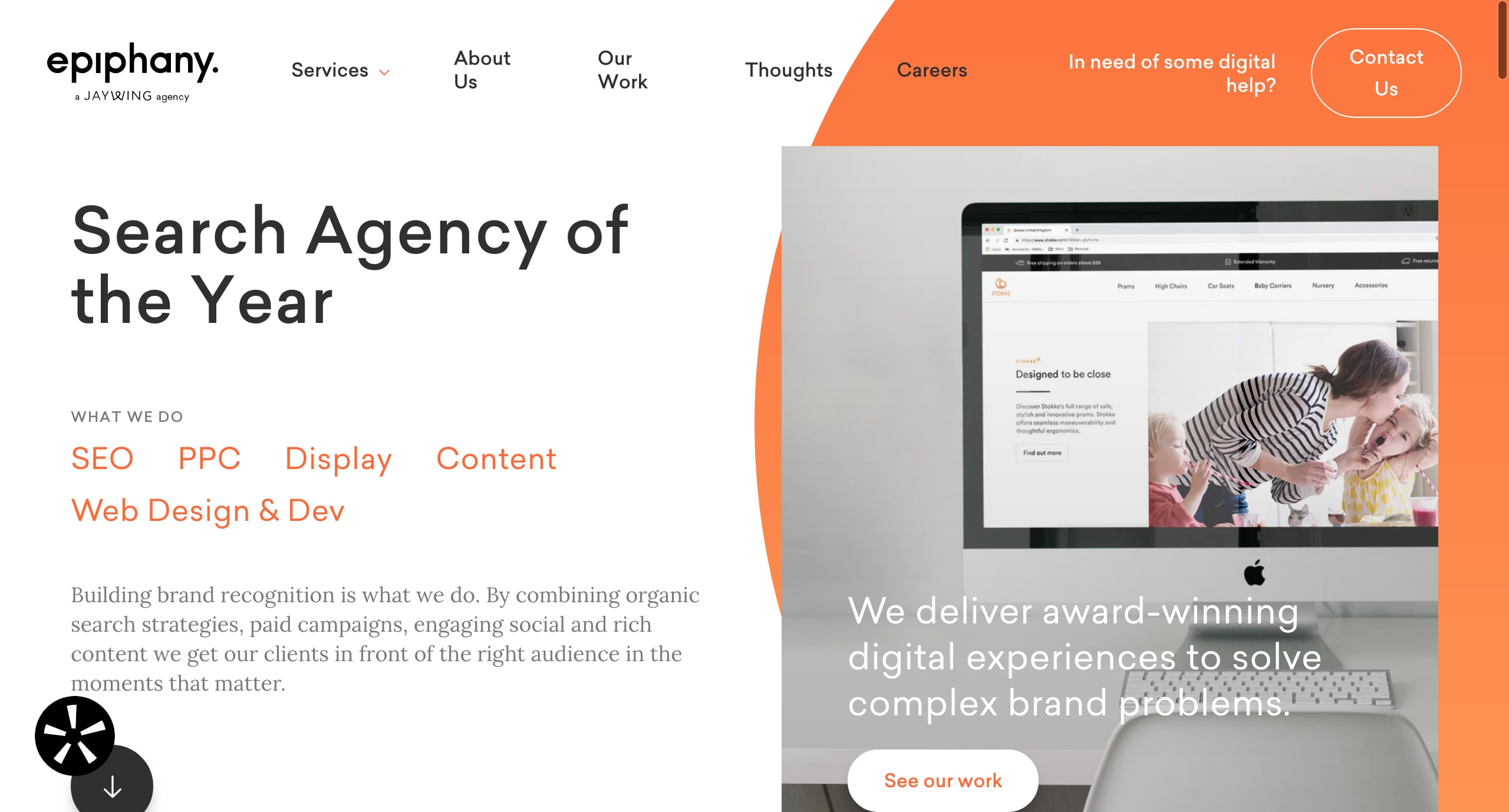 Epiphany is an award-winning search agency that specialises in getting brands seen by the right target audiences. It combines SEO, PPC, display advertising, content marketing and web design/development for clients including The Carphone Warehouse, Pretty Little Things, Pandora, SCS and Ladbrokes.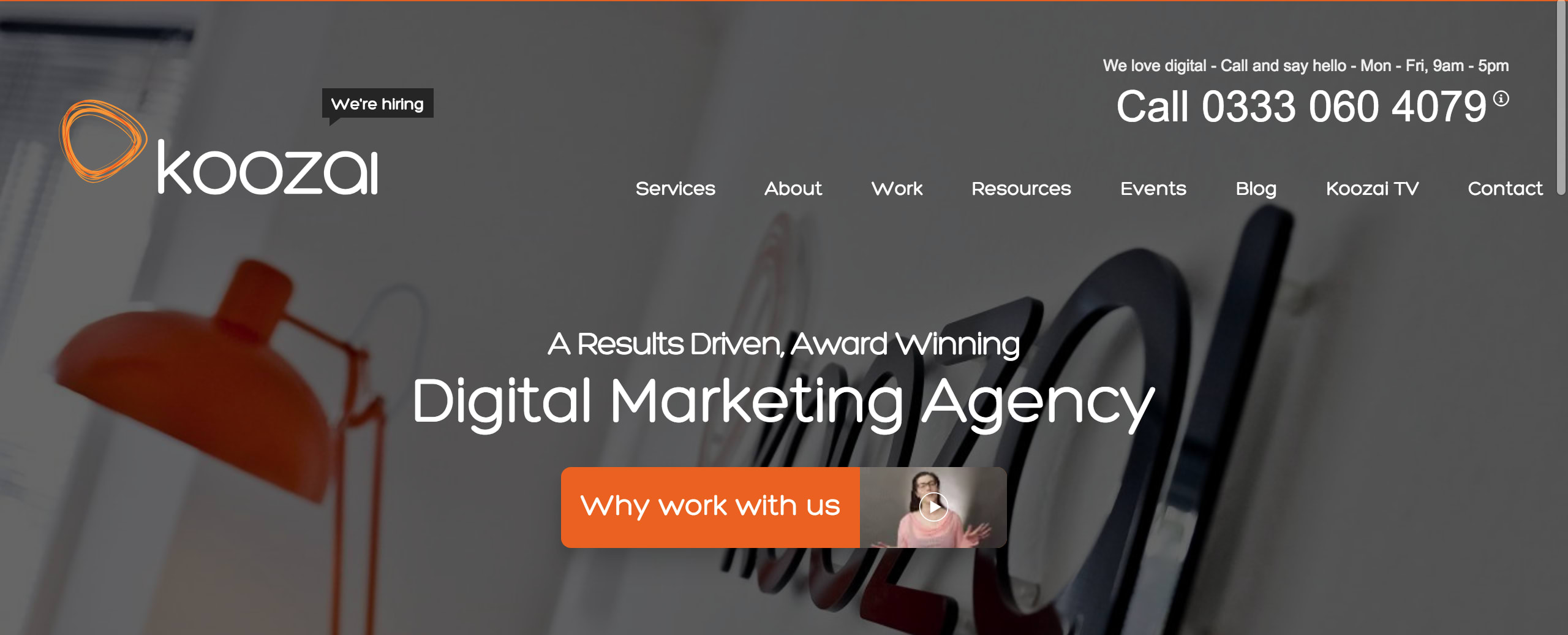 Koozai is a well-known, trusted and award-winning digital agency that breaks down its services in owned media (SEO and content marketing), earned media (digital PR) and paid media (paid search and social). Clients include TravelBag, V&A, Papa Johns and TUI Travel Plc.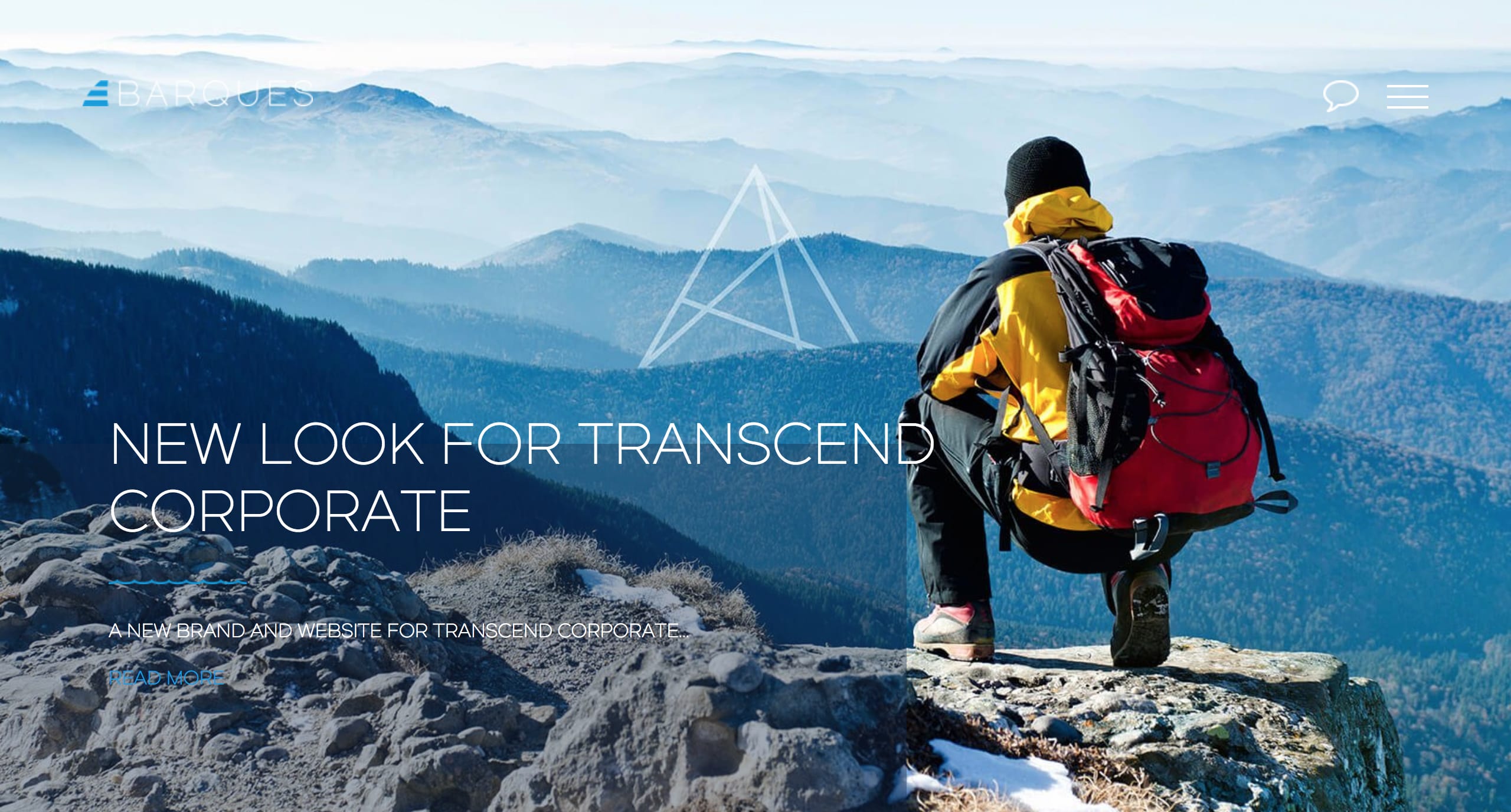 Barques is one of the UK's leading web design agencies that houses a team of SEO specialists to design and optimise websites for the best possible performance in search.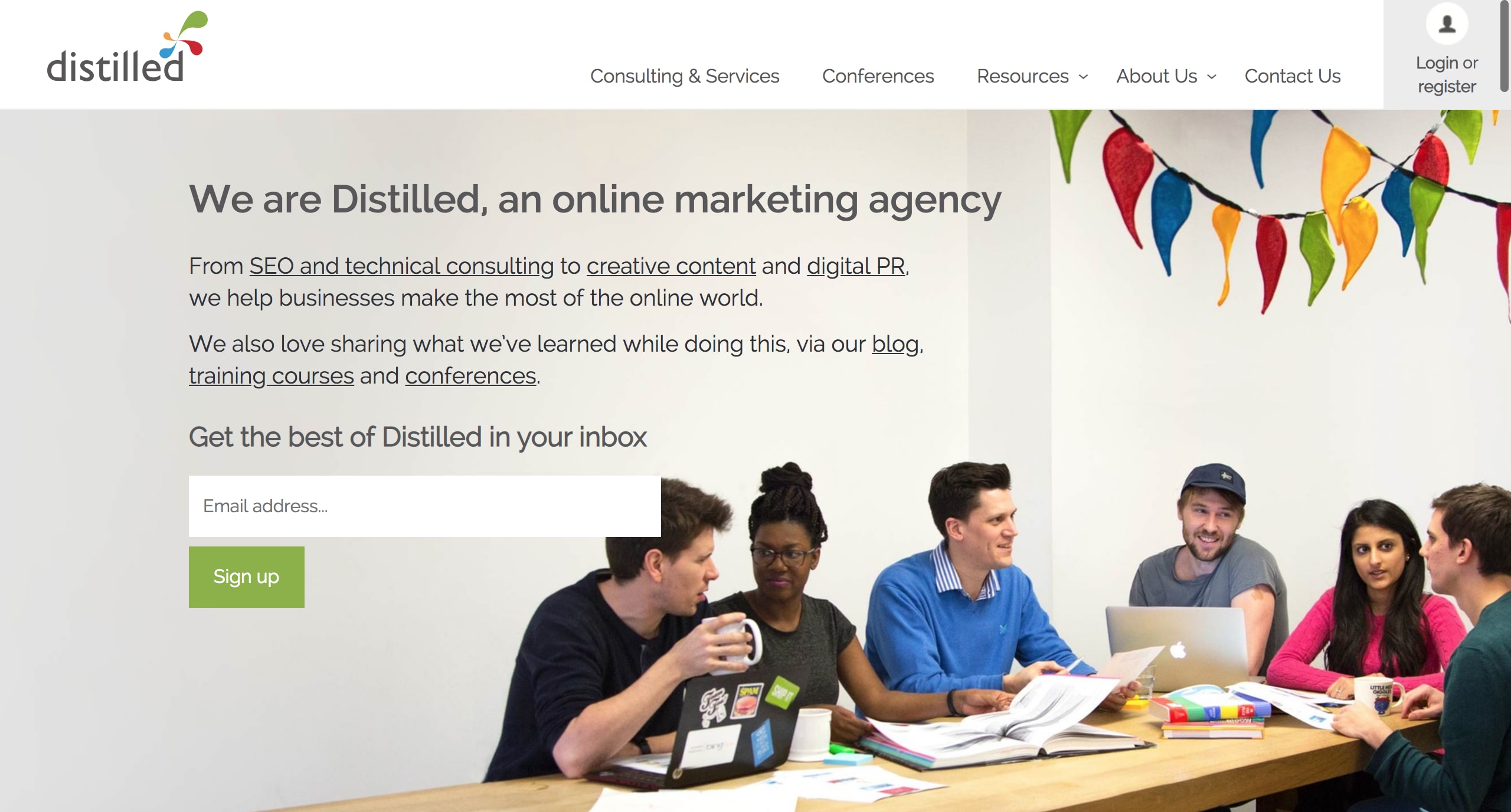 Distilled is a digital marketing agency based in London (as well as Seattle and New York), offering organic search, content marketing, conversion rate optimisation, video marketing and consultancy services for leading brands.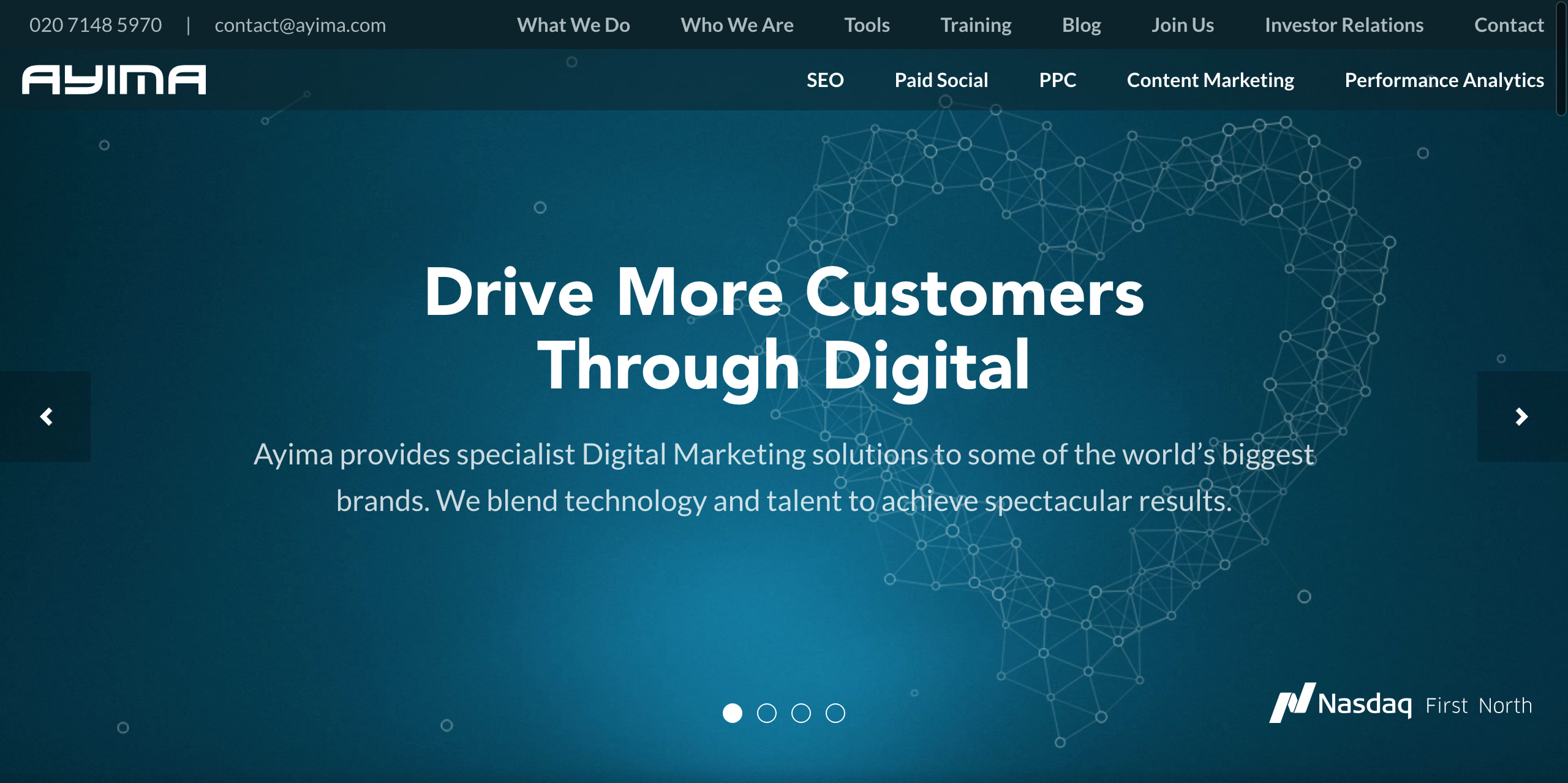 Ayima is an all-in-one agency that works with the likes of Bwin, M&S and Verizon to help them build a larger customer base through digital strategies. It provides SEO, PPC, paid social, content marketing, performance analytics, CRO, programmatic advertising and a range of e-commerce services for brands across all industries.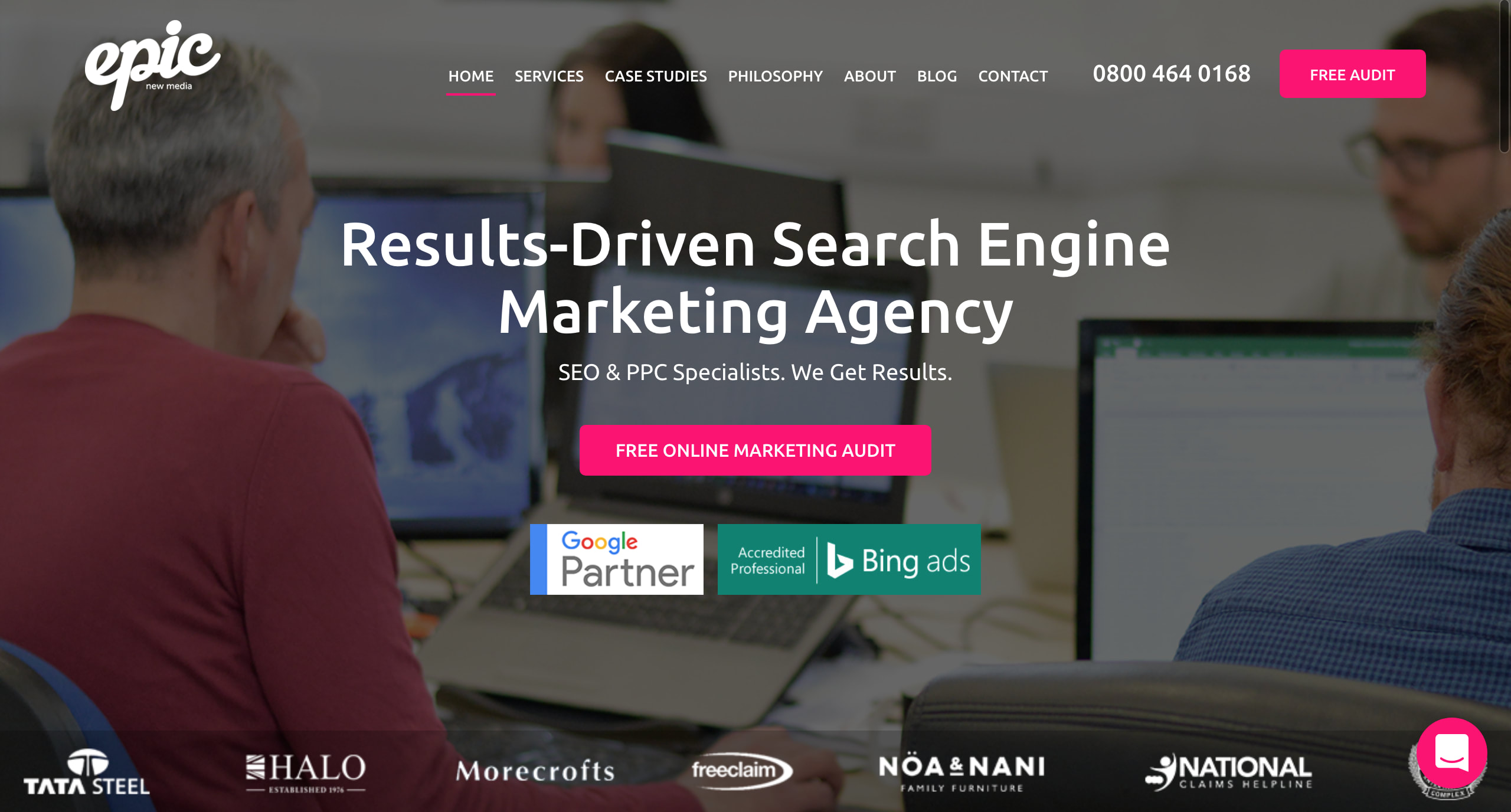 Epic New Media is a specialist SEO and PPC agency based in Manchester and Liverpool. Aside from organic and paid search marketing, Epic also offers paid social, landing page design, CRO and analytics services.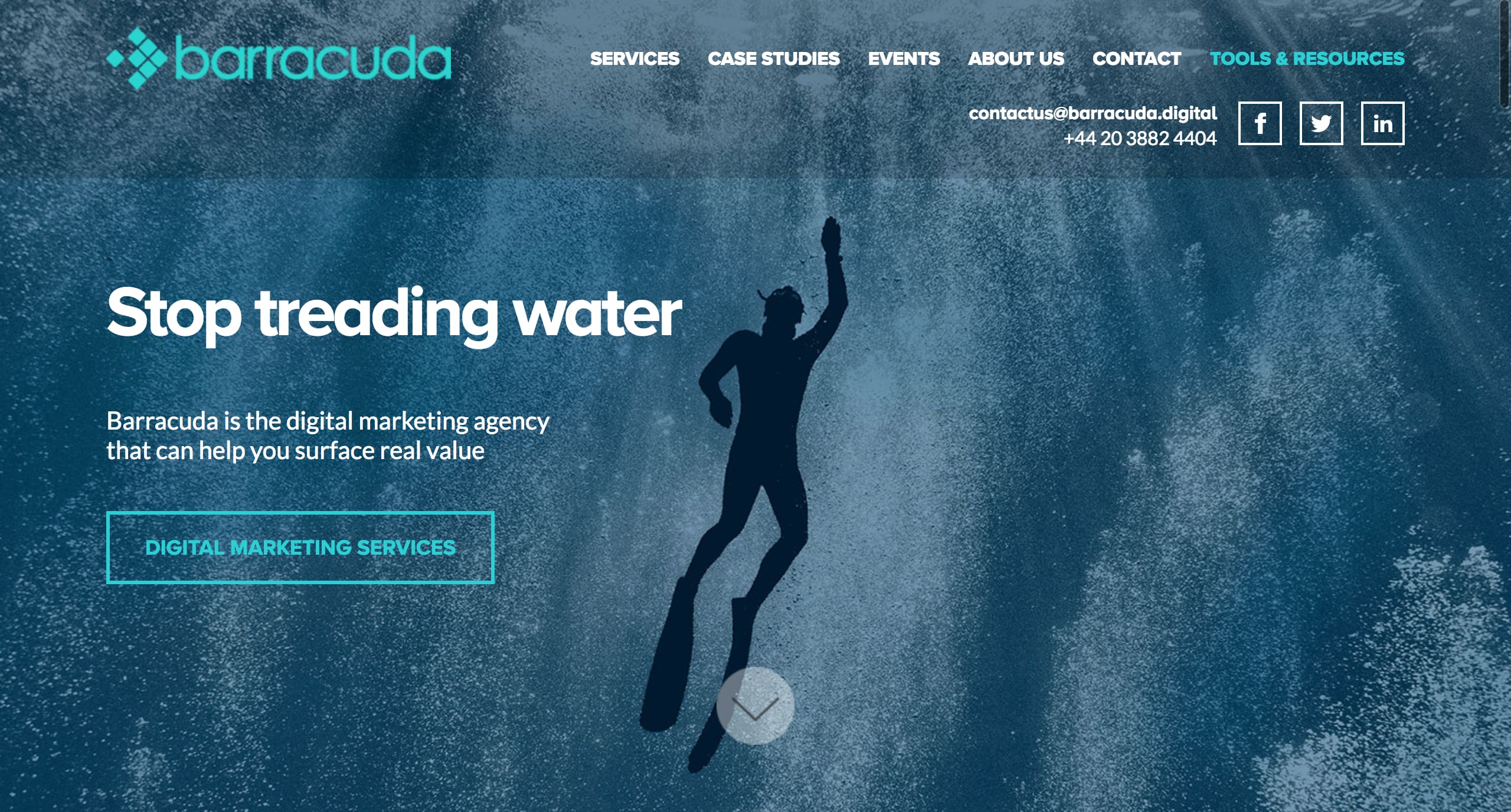 Barracuda is another UK digital agency that breaks down its services into earned, paid and owned. It offers SEO, local SEO, digital PR and outreach on the earned side of things, plus PCC, display and remarketing, paid social, Google Shopping and YouTube advertising on the paid front. Then you have its earned services: conversion rate optimisation, web development, content strategy and video production.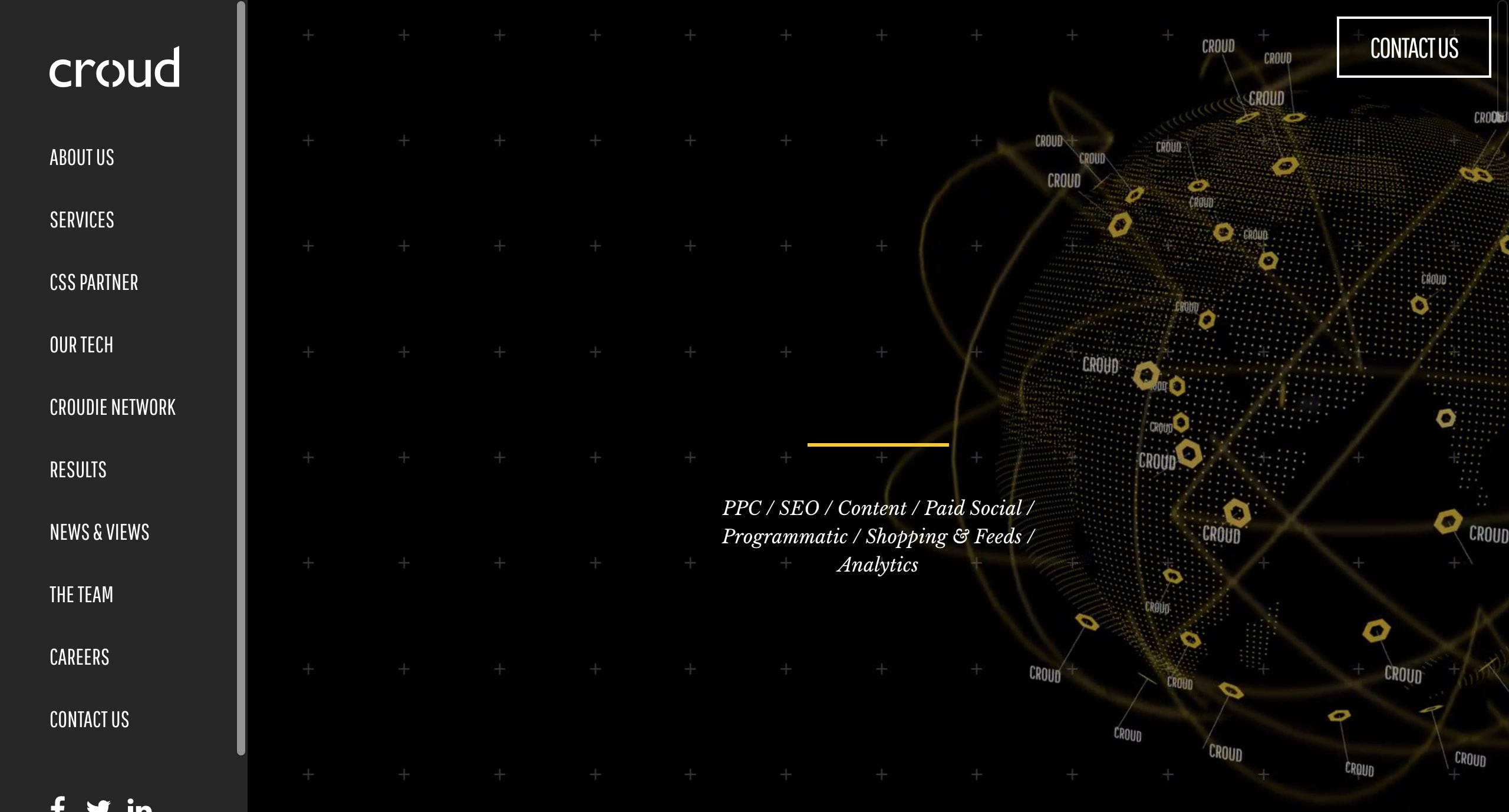 Croud is an international marketing agency based in London with offices in New York and Surry Hills (Australia). The agency works with an in-house team and a large network of freelancers to provide SEO, PPC, content, paid social and a range of other services for brands around the world.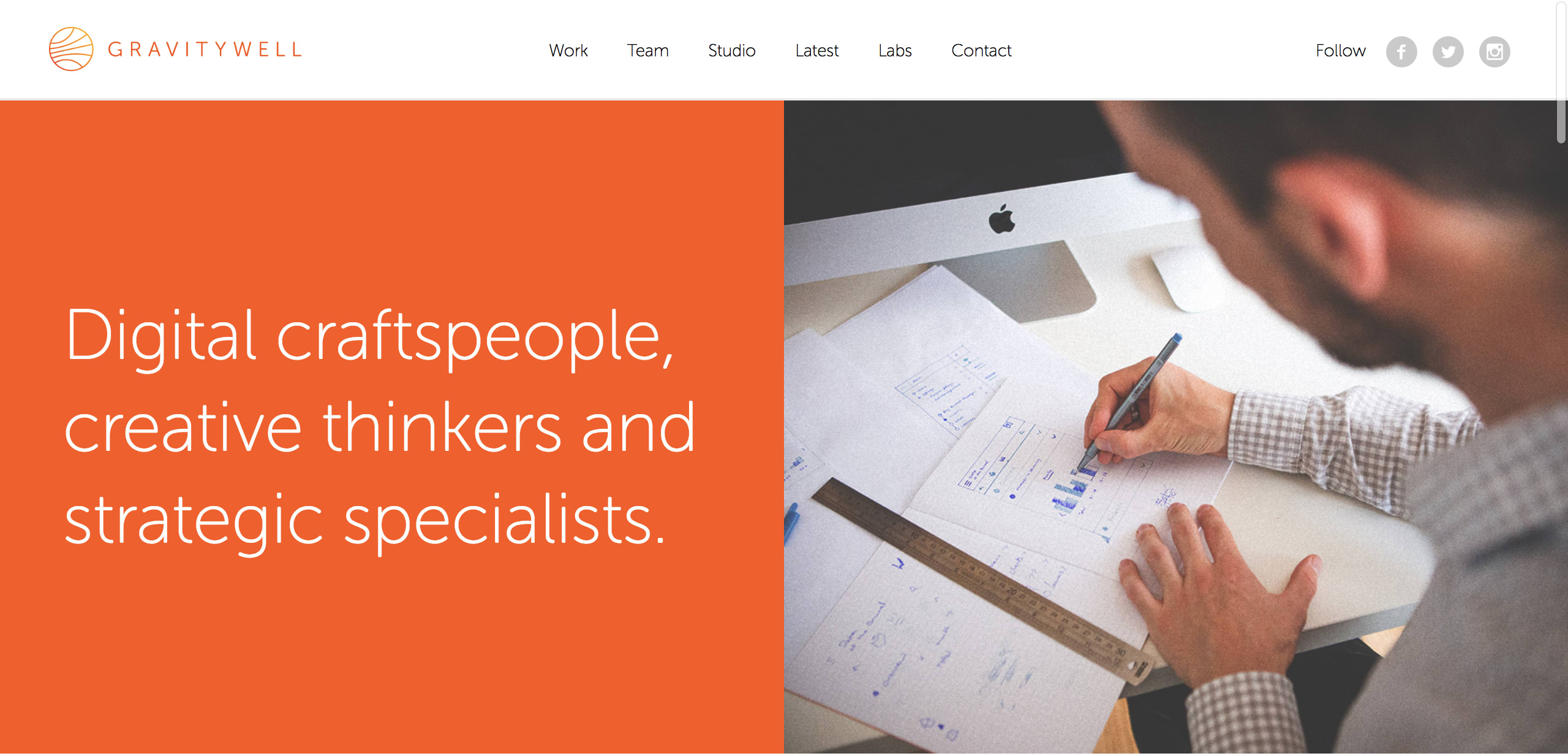 Bristol agency Gravitywell aims to provide the full digital package for its clients, offering design and development services for websites, e-commerce platforms, mobile apps, react native apps, messenger bots and just about anything else modern brands need – plus branding and marketing services to help your business grow.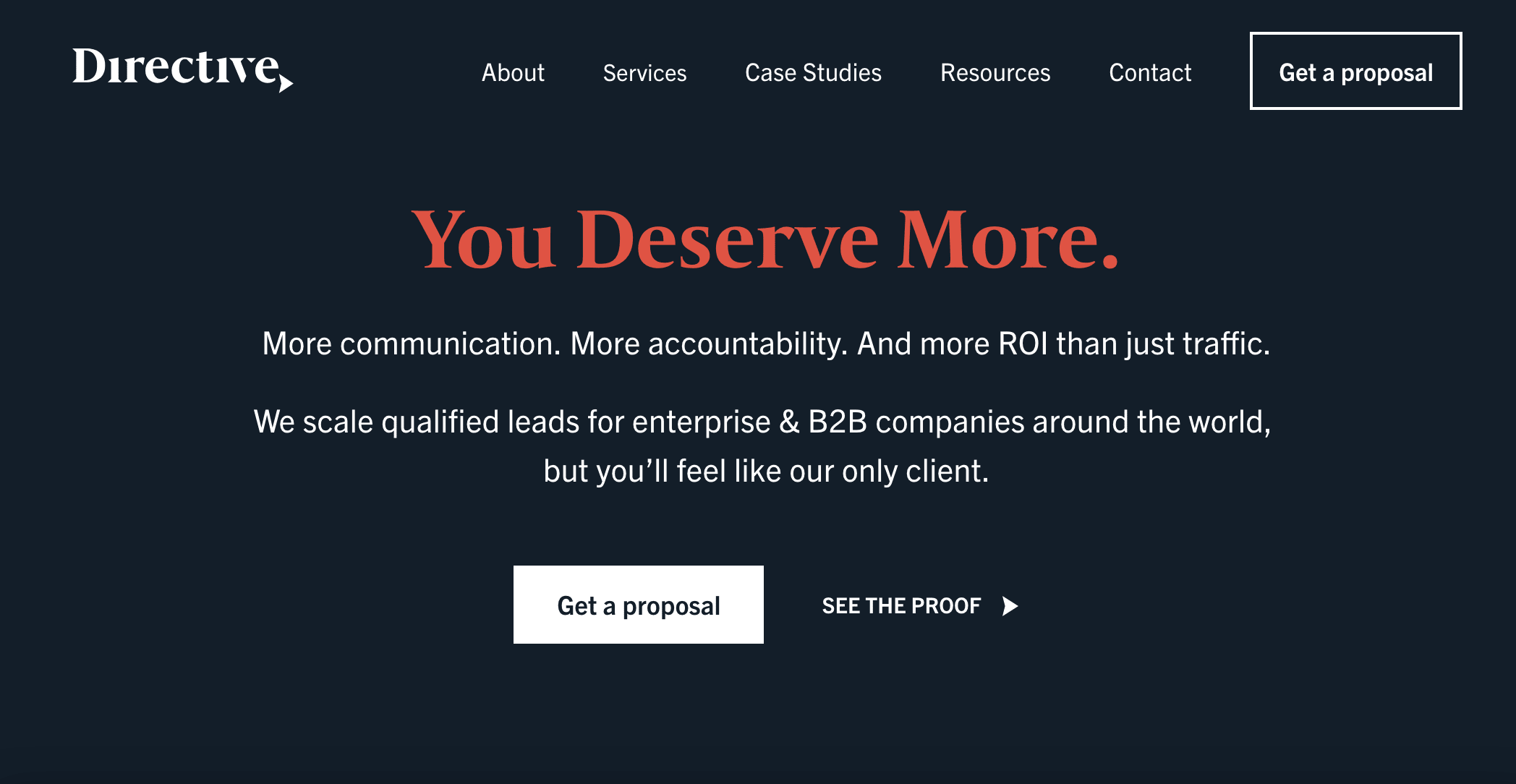 Directive is one of the UK's leading digital agencies, working with the likes of Cisco, Samsung, Allstate, Cherwell and WestRock. It combines SEO, PPC, content marketing, paid social and CRO services to help major brands increase their audiences and turn them into larger customer bases.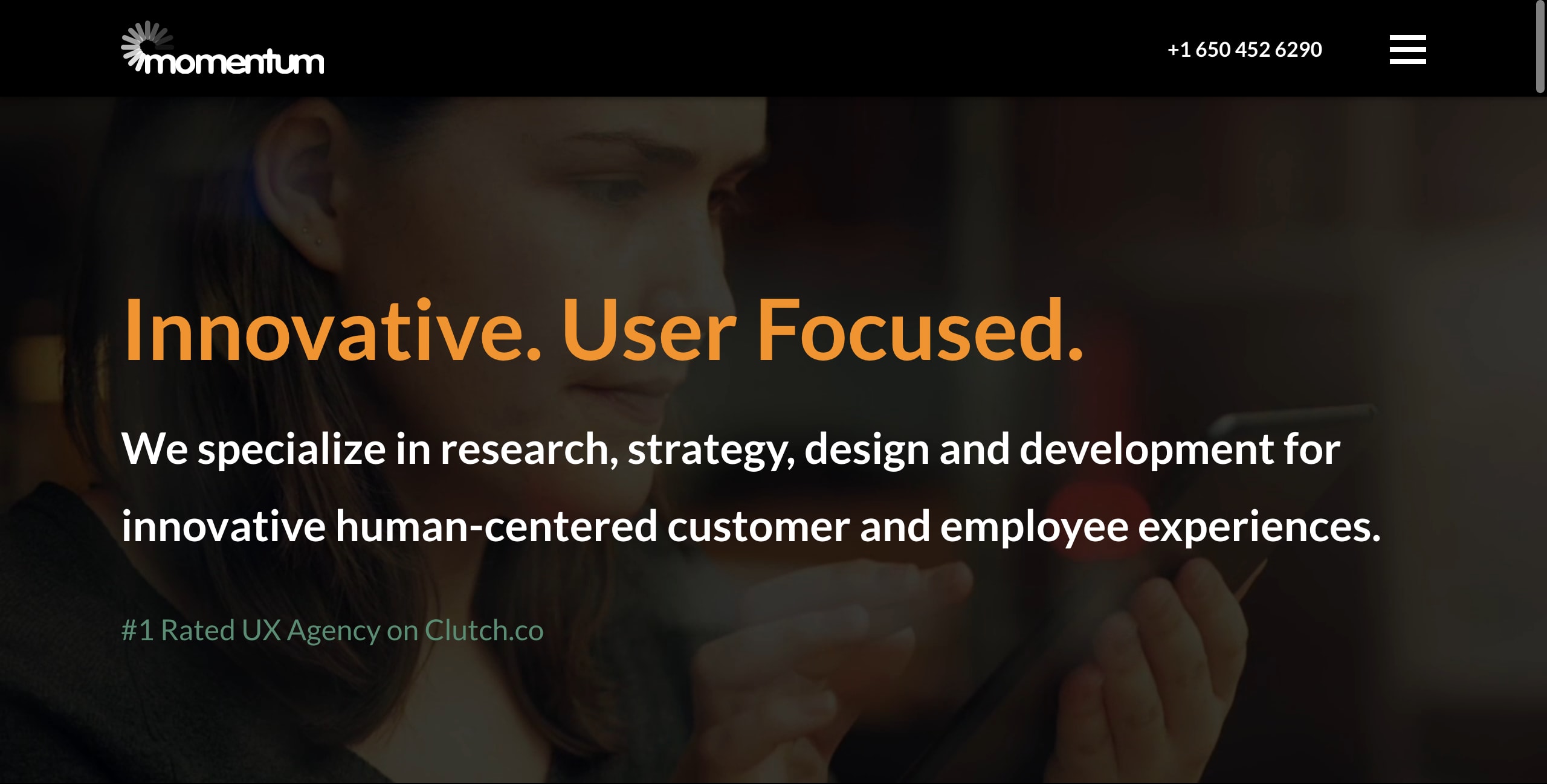 Momentum is a user-focused digital agency that offers comprehensive research, design, strategy and development services. The company doesn't work in terms of separating strategies like SEO and PPC but focuses on finding the right combination of these interlocked marketing channels to achieve your business goals faster.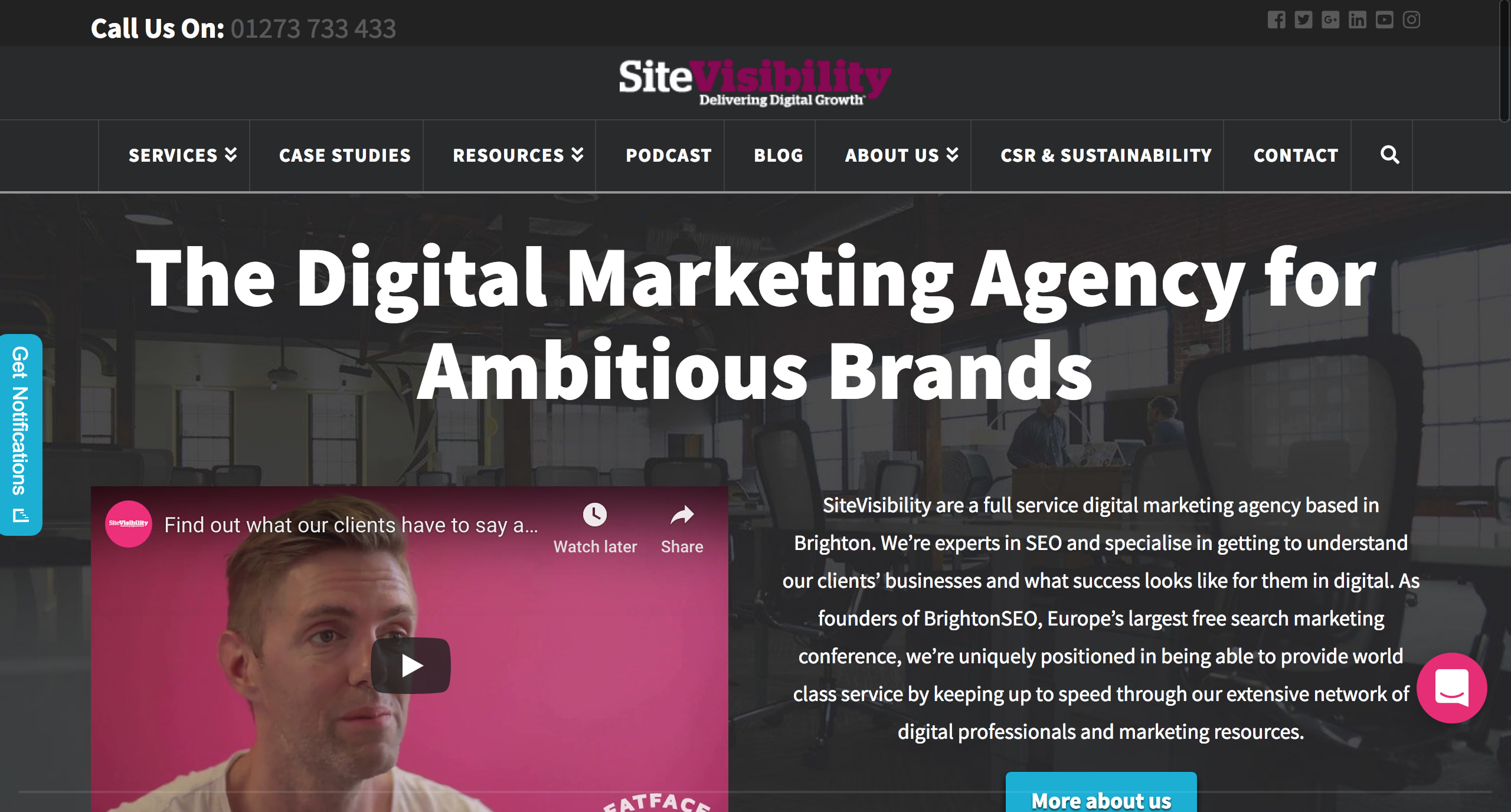 Site Visibility offers SEO, PPC, display advertising, online PR, social media marketing, analytics and content marketing services for brands looking to take that next step. The London-based agency has worked with the likes of Hilton, Nivea and UK Power Networks.
The best are only getting better
The best SEO and digital marketing agencies are only getting better as they employ the latest technologies to their strategies – particularly when it comes to automation. In many ways, it's never been a better time to choose an agency to work and there are hundreds of quality UK agencies that didn't make this list.
However, you can use these top 25 agencies as a template to compare other agencies against and find the right agency for your business.