Remarketing is one of the most important tools for maximising the ROI of your paid advertising spend. However, this snazzy little PPC feature can a lot more than bring previous visitors back to your website.
In this article, I'm going to show you ten ways you can use remarketing to generate new B2B leads, nurture them along the sales process, increase your email marketing success and get your existing customers back to make more purchases.
Here are 10 advanced remarketing for B2B lead generation strategies you need to try out.
#1: Create remarketing lists for every stage of your sales funnel
The first thing you need to do for your B2B remarketing strategy is to map out your sales funnels. Hopefully, you've already done this and created PPC campaigns for each stage of your sales funnel to address user needs as they change along the consumer journey.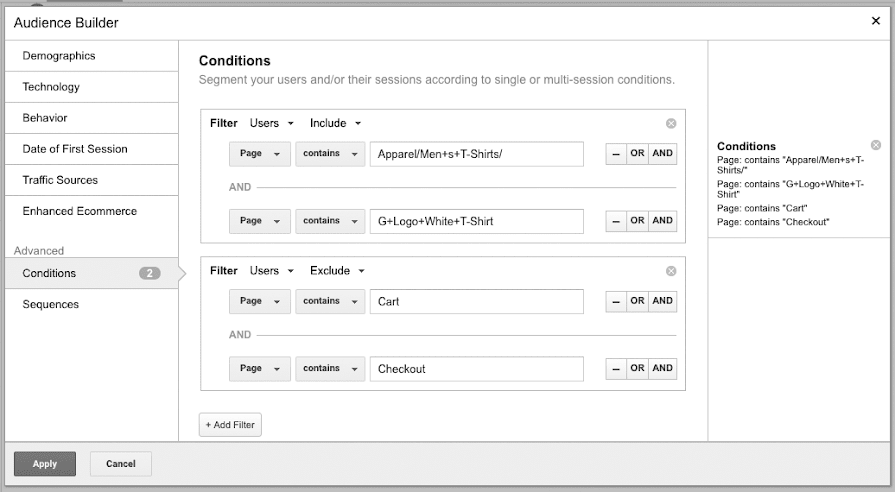 If this isn't how you're doing PPC, it should be.
With this kind of strategy in place, you're now going to create remarketing campaigns for each stage of your sale funnel, too. The only difference is these campaigns are designed to re-engage the users who don't buy into your initial ad message and drop off the sales funnel.
So you're going to create remarketing lists for each stage of the sales funnel and target users on each one with campaigns designed to convert them into leads, based on their position along the consumer journey.
This approach will also allow you to nurture leads from one stage of your sales funnel to the next by reassigning them to the next remarketing list and targeting them with the relevant campaign.
#2: Create separate remarketing landing pages
Now that you know what kind of campaigns you're going to be creating, it's time to think about landing pages – and you're not going to send users to the same page they visited first time around.
Your original offer didn't work first time around, so what makes you think repeating yourself is going to work now?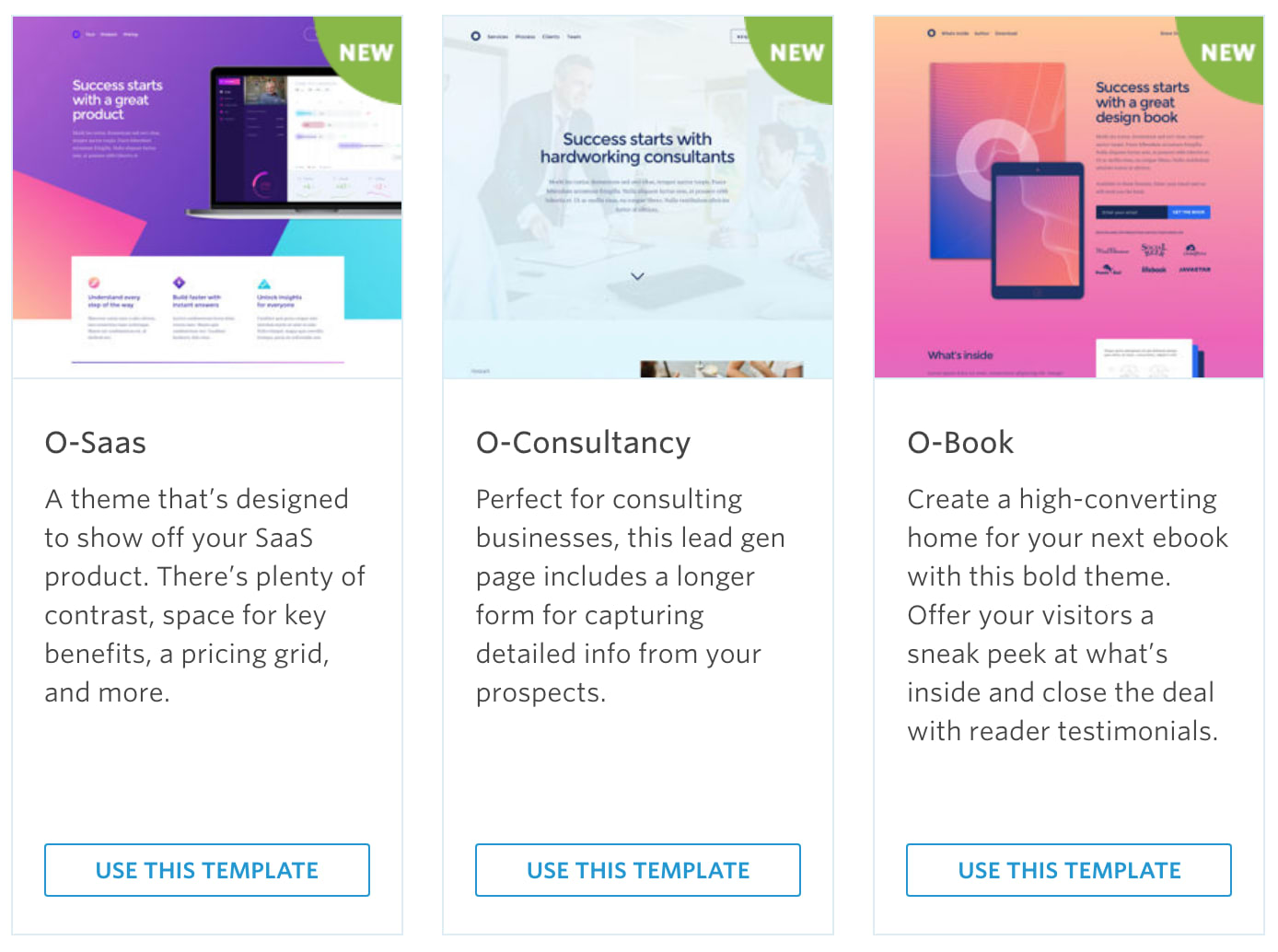 The whole point of creating remarketing lists is so you can target users with highly crafted messages and this includes the landing pages you send them to. So you're going to create separate landing pages for each remarketing campaign with the message you decide is most effective for turning them into worthwhile leads.
#3: Create remarketing lists for your email subscribers, too
You might like to think a user counts as a lead once they sign up to your newsletter or download some of your content – but how many of these "leads" are turning into paying customers?
To maximise your email marketing efforts, you'll also want to create remarketing lists for your email subscribers. Here are a few examples of the sort of lists you might create:
Users who visited your webinar sign-up page but didn't sign up
Webinar sign-ups who didn't attend
Webinar sign-ups who attended but didn't convert
Webinar attendees who converted but haven't made a second purchase
These are just four examples of remarketing campaigns you can create to boost the performance of a webinar strategy, for each stage of the lead generation process. You're going to want to think like this for all of your lead generation strategies.
This helps you generate more email sign-ups via remarketing and increase the quality of your leads by increasing the number of actions taken at each stage.
And that's not all
#4: Reach new audiences with Customer Match & Lookalike Audiences
Google and Facebook's advertising platforms both offer similar features that allow you to take your email marketing lists and use them to target new users who display similar online interests and behaviours.
Take a look at Customer Match on Google Ads and Lookalike Audiences on Facebook Ads – both of which can turn your email lists into entirely new PPC leads.
Note: As these features involve you providing Google/Facebook with user email addresses, you are responsible for GDPR compliance (see point #10 in this article for more details on this).
#5: Maximise email sign-ups with multi-step forms
As you can see by this stage, a strong B2B remarketing strategy is heavily integrated with your email marketing efforts and this means you need to maximise email sign-ups to get the best results.
The biggest discovery we've made here at Venture Harbour over the past five years is that multi-step forms increase email sign-ups by up to 300% and slash the cost of your leads in half.
By using conditional logic in your multi-step forms you can also increase the quality of the leads you're generating on your web pages and segment them, which allows you to create more relevant follow-up messages (email and remarketing) from the first interaction.
#6: Move B2B leads along your sales funnels (using remarketing lists)
We've already looked at using remarketing lists to target users at various stages of the consumer journey but now it's time to look at the real magic of remarketing lists: guiding users along every stage of your sales funnel and truning them into paying customers.
To do this, you'll want to create action-based rules that move users from one remarketing list to another. This way, you can automatically add users who view a product page to your remarketing list enticing them back for the purchase and, if they abandon their cart before paying up, they'll automatically be moved to your cart abandonment list and targeted with ads encouraging them to finalise the purchase.
You can apply this strategy to every stage of your sales funnel and create a fully-integrated remarketing strategy that guides users along every stage of your sales funnel.
(This is why it's so important to have a sales funnel-orientated PPC and remarketing strategy).
#7: Post-purchase remarketing
Forrester research tells us it costs 5x more to acquire a new customer than it does to turn an existing one into a repeat buyer. You've already invested time and money into getting your existing customers on board, too, so it only makes sense to maximise your ROI from your existing customer base.
It doesn't matter what line of business you're in, there are plenty of opportunities to turn first-time buyers into loyal customers:
Cross-selling: Related products relevant to a customer's first purchase.
Upselling: Upgrading from the free version to a paid version of your software platform.
Renewing: Contractual or subscription-based products/services when the initial contract period is up.
Rebuying: Purchasing the same product or service again at the end of its lifecycle – e.g.: a new phone or website redesign.
Reinviting: Reaching out to previous customers who have left or stopped buying from you.
Loyalty campaigns: Reaching out to customers with rewards to build stronger relationships.
Don't make the mistake of thinking your job's done once a lead pays up for your products/services. Target them with remarketing (and email) campaigns to keep them engaged with your brand and ready to buy again when the time comes.
You're going to need a solid understanding of your customers' needs to pull this off (what accessories/add-ons do they need to get the best from your products, how often do they need to renew/upgrade their purchase, etc.) and reinforce this with excellent customer service.
Don't focus your entire strategy on selling more products either. Create a wider strategy that helps your customers get the best experience with your products or services after the purchase and show them you've got their best interests at heart, instead of simply trying to milk every penny you can out of them (email is a very effective and low-cost channel for this).
#8: Content remarketing
This is one of the most overlooked remarketing lead gen strategies around, which is a crime considering how capable it is for B2B brands.
All that time and money you're investing in creating blog content is falling short of its full potential unless you're targeting your readers with remarketing campaigns encouraging them to sign up to your lead gen content (webinars, eBooks, digital downloads, etc.)
Once again, the key is segmenting your audiences and creating lists based on the topical interests of each user. This means people who have been reading your content on business tips see ads for more content on the same topic while those looking specifically at recruitment, flexible working and productivity see ads for your lead-gen content on those niche topics.
#9: Limited offer remarketing campaigns
When your PPC traffic doesn't convert at the first opportunity, it normally means one of two things: you're simply not offering what they want or there's something relatively small preventing them from making the comitment.
If it's the first of these, you need to go back to the basics with your PPC campaigns to make sure you're generating relevant traffic and communicating your offer effectively.
If you've already got this kind of strategy in place, it shouldn't take much to convince users – they've already shown a strong interest in your offer to make it this far. So target them with remarketing campaigns featuring special offers and make it clear these offers aren't going to last very long.
Offers that are going to run out soon create a strong sense of urgency and triggers a psychological phenomenon known as loss aversion, which makes the fear of losing out on your offer a powerful incentive.
For other powerful psychological techniques to use in your remarketing strategies, take a look at our article on 9 cognitive biases that influence buyer decisions.
#10: Keep your remarketing campaigns GDPR-compliant
It wouldn't be right to talk about remarketing for B2B lead generation in 2019 without mentioning GDPR. You don't need to let the European regulations get in the way of your remarketing efforts but it is important to understand your obligations.
Essentially, any time you collect personal data from users in the EU, you need to make sure you're GDPR-compliant.
You can get the full list of rules for businesses and organisation here but these apply to every instance of data use. When it comes to remarketing specifically, you're going to need to pay particular attention to how you get consent from users when you collect their email addresses – especially if you're using Customer Match and Lookalike Audiences (which we mentioned in point #4 of this article).
What about cookies?
Well, these don't actually come under GDPR at all but you do need to comply with the EU's ePrivacy directive when it comes to using cookies. You can find a relatively clear explanation of your obligations on the European Commission website.
For remarketing purposes, you are going to need to get consent from users before you can start using cookies and it's important you design an unobtrusive consent process that keeps you on the right side of ePrivacy regulations.
You don't need those awful pop-ups with half a dozen tick boxes and getting consent doesn't need to hamper your remarketing efforts. These ePrivacy regulations have been in place for years and GDPR doesn't suddenly make them more important than they were before May 2018.
Take your remarketing to the next level
Remarketing is capable of so much more than bringing visitors back to your website. Implement these strategies into your pad advertising campaigns, get them working with your other marketing strategies and you'll see what remarketing can really do.