If you've ever read those success stories of modern tech startups and wondered how on Earth they managed to turn a bedroom venture into a multi-billion enterprise, you're going to want to keep reading.
The answer is systemisation.
What Is Systemisation?
Systemisation is the process of creating multiple systems that work together, allowing you to scale your business more efficiently.
For example, a small business doesn't suddenly generate 100,000 leads by running a single ad campaign on Google. More to the point, how can a small business suddenly handle 100,000 leads without building a huge sales team overnight? And what happens when you have a hundred new customers calling up with technical issues that need resolving?
By systemising your business, you can put processes in place that generate a higher volume of leads and increase your customer base. But, crucially, you can also put processes in place that allow your business to actually handle growth as the customers roll in.
This is how today's most successful ventures scale up and this business systemisation guide is going to show you how to do the same thing.
What is a systemised business?
A systemised business is one that has defined processes in place to maximise efficiency. When you or your staff need to complete tasks manually, you have the tools in place to get the job done as quickly and effectively as possible. When there are tasks that don't need manual input, you have automated systems that complete them for you.
It's all about finding the most efficient balance between human input and automated systems.
Some businesses can be fully systemised so they operate and grow by themselves, with very little outside input. The number of fully systemised businesses is only going to grow as technologies like A/B testing become increasingly automated and machine learning tools become more capable of making decisions in place of humans.
For now, though, most businesses are partially systemised and the big challenge is understanding how much of your business you can/should automate, which tasks should be left to the human and how to maximise the efficiency of both processes during a time when the technology you have available to rapidly advancing.
Above all, you have to keep the main objective in mind at all times: increasing business performance where it matters most – profit, growth and productivity – while reducing the time, expense and manual labour of running and scaling your business.
The role of automation in systemised businesses
Systemisation and automation are close relatives but they're not the same thing and it's important to understand the difference because a lot of people use the two terms interchangeably.
Automation is one form of systemisation and it's often part of a larger systemised process that may or may not involve people, machines, computers or a combination of all three.
Systemisation doesn't always involve automation, though. There are plenty of systems you might create that don't involve any automated processes whatsoever.
For example, The Washington Post started using AI in 2016 to write simple news stories and post them to social media. Clearly, there's a lot of automation going on here but there are various steps of this systemised process that may not involve any automation at all.
A summary of this systemisation might look something like:
AI bot covers basic news stories (automated)
Editing team proofs the stories ready for publishing (non-automated)
Huma reporters focus more time on complex stories that can't be automated (non-automated)
In this scenario, one automated process is helping human teams get more done in a wider systemisation strategy. This is the role automation will most likely play in systemising your business, helping you get more done with a smaller team of people who can focus their efforts on what makes the most impact upon your business.
A more practical example might be systemising your customer service process – something we'll look at in more detail later. A lot of companies now automate the first step of customer service interactions using chatbots, which then hand the conversation over to human support staff when the time is right.
Systemising isn't only for big businesses anymore
Business systemisation and automation aren't particularly new practices. Businesses have been using automated clocking-in systems, barcode scanners and ERP systems to automate all kinds of business management processes for decades.
The difference is these technologies have become much cheaper in recent years, meaning they're no longer reserved for big name brands with equally large budgets.
The latest breed of automation, machine learning and artificial intelligence is opening up advanced systemisation tools to businesses of all sizes. This means efficiency is no longer throttled by the size of your enterprise; in fact, smaller businesses are starting to have an advantage because it's easier to implement, manage and change systems on a smaller scale. Likewise, a small business built from the ground up using systemisation for scalability is going to have efficiency baked into its DNA from day one – a crucial attribute for today's growing enterprises.
What kind of processes can you systemise?
One of the biggest challenges in systemising your business is pinpointing which processes to systemise in the first place. The truth is, just about every business process can be systemised to some extent but this doesn't necessarily mean every process is worth systemising.
To give you an idea of where to start, here are five key business processes every business should systemise:
Lead generation
Sales & lead nurturing
Quotes & proposals
Customer service & retention
Staff training
Now, let's look at each of these in more detail so you can see how systemisation works in practice.
Lead generation
One of the first processes you'll want to look at systemising is lead generation to bring in a higher volume of potential customers. According to HubSpot's State of Inbound report, generating traffic and leads is the biggest challenge marketers still face.
By systemising your inbound marketing efforts and making the most of today's marketing automation tools, you can create processes that bring in more traffic, improve the quality of traffic and generate a higher volume of leads that are more likely to convert.
Here are some processes you can systemise.
Automate your webinar strategy
73% of marketers say webinars are the most effective way of generating high-quality leads (stat from InsideSales).
The problem with traditional webinar strategies is you have to stage live events, create marketing campaigns to promote them, nurture your webinar leads and then run follow-up campaigns to convert those who don't buy during or after the webinar itself.
That's a pretty big workload.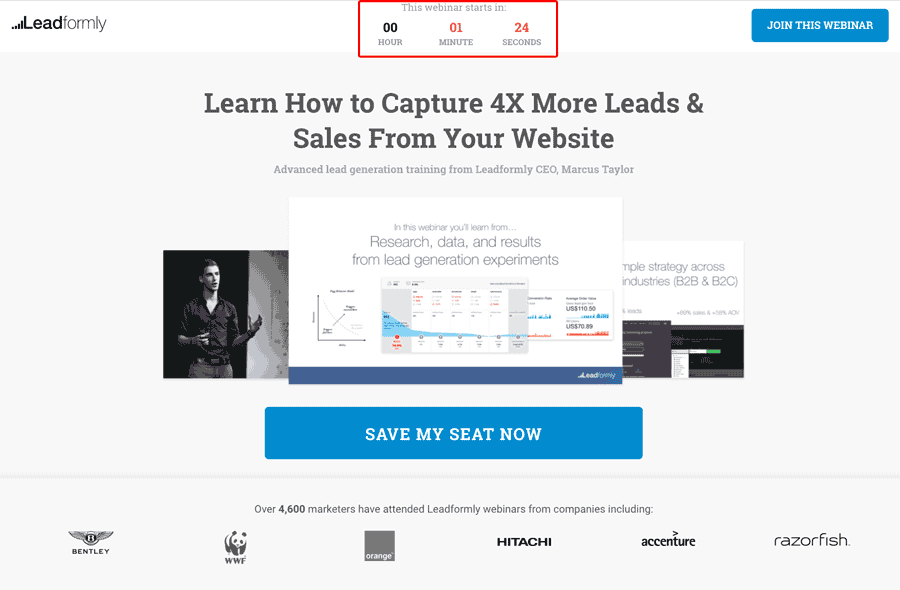 However, we've managed to fully automate our webinar strategy so that we can reuse the same webinar over and again to generate leads on an ongoing basis without any human input. Better yet, we've also automated the sign-up process, lead segmentation, lead nurturing and follow-up marketing campaigns.
Essentially, our automated webinar strategy is a self-running lead generation system that constantly brings in fresh leads – all of which are handled with automations. The only time our sales team needs to get involved is right at the end of the conversion process, if the leads can't be closed by our automated system.
This allows us to handle almost any volume of webinar leads with a small sales team. More importantly, this allows us to market our webinar as aggressively as we like and know we have the system in place to handle a new influx of leads – something a purely human system would be overwhelmed by.
Systemise your blog lead gen strategy
Blogs are a crucial SEO and inbound lead channel for modern brands but how many businesses actually maximise the lead gen potential of their blog content?
Not many as far as I can see.
Above all, most businesses aren't creating content that's useful, valuable or interesting enough to turn blog readers into genuine leads – so fix that before you try to systemise anything else.
If you're already producing the content goods, but you're not generating the kind of blogging ROI you would like, it's time to put a system in place that maximises results.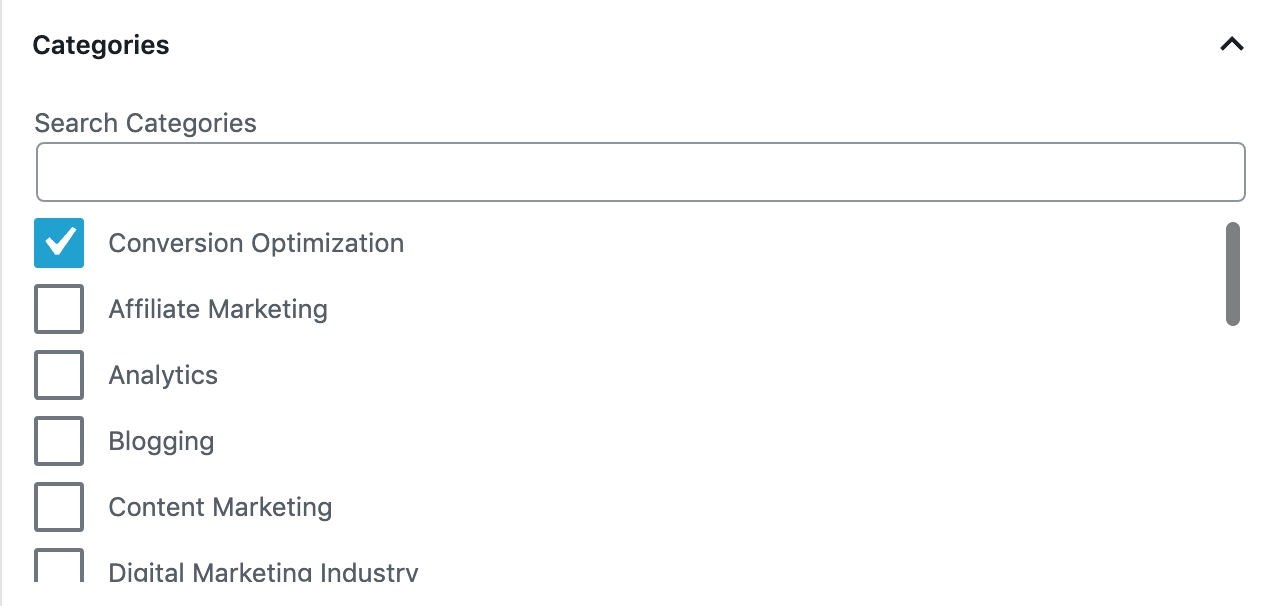 Start by creating in-depth guides, based on the same topics you normally cover on your blog. For example, if your most popular blog categories are productivity, marketing, business software and business management, create plans for e-book downloads that go into real detail.
We're talking about five or ten thousand word guides that go into highly specific and useful detail for the people you want to turn into customers. Titles like The Psychology of Productivity: 11 Proven Psychology Tricks That Will Make Your Team More Productive – something that promises to offer useful information your audience won't get elsewhere.
Next, carefully create the table of contents for your guide, breaking down these valuable insights into smaller chunks. You're going to create blog posts covering these chapters in less detail and use these to bring in traffic from search, social and paid advertising channels and then get them to sign up for the in-depth guides.

To automate the lead gen process, you're going to add CTAs to the main body of your blog pages. Next, you're going to assign a variable based on the category of each blog post so the CTA for your productivity guide shows on blog posts for this topic while the CTA for your marketing, business software and business management guides automatically show on every post under the relevant category.
This way, every post you publish becomes a genuine lead generation tool that uses the topical interest each visitor has already shown by clicking through and draws them closer to your business.
Segment email contacts on your website to increase lead quality, conversions
Increasing lead quality doesn't always result in higher profits, unless you're actually converting enough of those leads into customers. Sometimes, increasing the quality of your existing leads and your ability to get them across the finishing line is the more profitable strategy.
We use Leadformly to segment our leads as they sign up to our email campaigns by using conditional logic to learn more about what they want from us. This increases the quality of leads as they sign up and gives us more insights into what kind of marketing messages will encourage them to take the next step.
We can also take this further by automating our email response, based on the information they give us while signing up. So we're no longer sending out generic responses when people sign up. We're sending engaging emails that guide leads across the buying process from the very first message.
The end result is higher open rates, stronger engagement rates and ultimately more conversions – before we even start spending more to increase traffic/lead volume.
Take it from us, lead segmentation is something you definitely want to systemise to make your marketing spend more effective and maximise ROI.
If you want more info about this, take a look at our guide on how to segment your traffic into buckets to increase leads and conversions.
Sales & lead nurturing
Systemising your sales and lead nurturing processes can be complex but we've got of great software available these days that helps us simplify this. The first thing you're going to need is a customer relationship management (CRM) platform to help you manage leads as they navigate across the buying process.
This is where platforms like HubSpot and ActiveCampaign are vital. First of all, they allow your sales team to track leads and customers at every stage of the consumer journey but they also give you the power to automate sales processes.
ActiveCampaign is particularly good at this.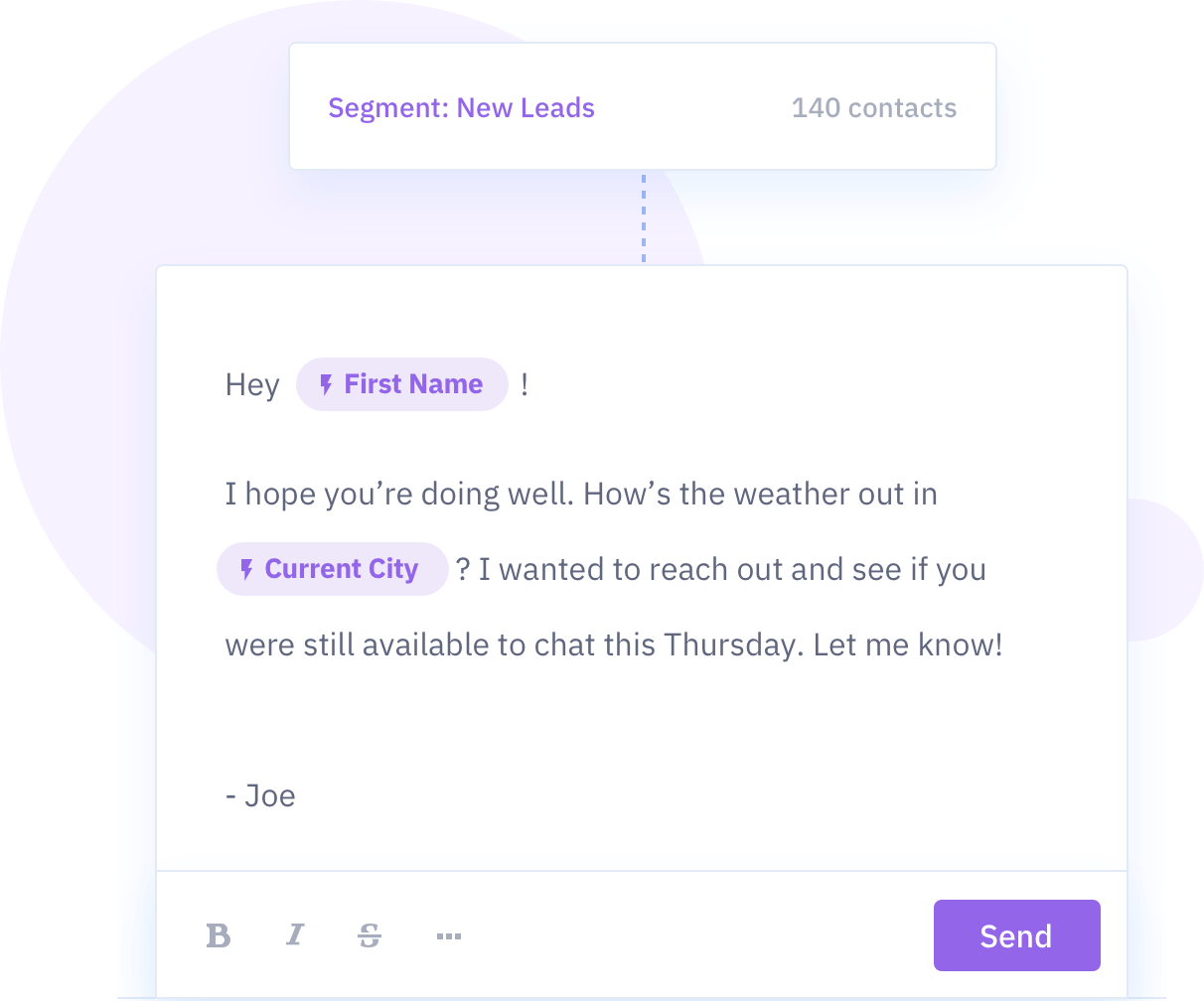 With ActiveCampaign, we're able to create contact lists for each stage of the buying process and automatically send messages to them, encouraging them to take the next step – for example, email reminders to people who have signed up to watch our webinar.
Once users take the next step, ActiveCampaign automatically bumps them onto the next contact list and the next round of automated messages will be sent out at the appropriate moment.
This automated approach helps us nurture leads from the very early stages of the consumer journey, all the way to the point of purchase with minimal human input from our sales team.
With this kind of system in place, we can also test new messages for each stage of the journey to refine our emails and other content for better results. Now, our team can spend more time on crafting the most effective messages and less time on managing contacts manually.
Quotes & proposals
Quotes and proposals probably aren't the first thing that comes to mind when you think about processes to systemise. But manually creating these for every potential customer is a major drain on resources, especially when you know a large portion of them aren't going to result in actual sales.
Thankfully, this is something that can be systemised quite effectively and we use a combination of Leadformly and Quoteroller to handle this for us.
First, we use Leadformly to learn more about what customers need from us, which gives us the information we need to create a basic quote. Then we send this data to Quoteroller using some handy webhooks where we've already created our quote templates. Once Quoteroller has this data, it's automatically inserted into the template and the quote is sent right back to our prospective client.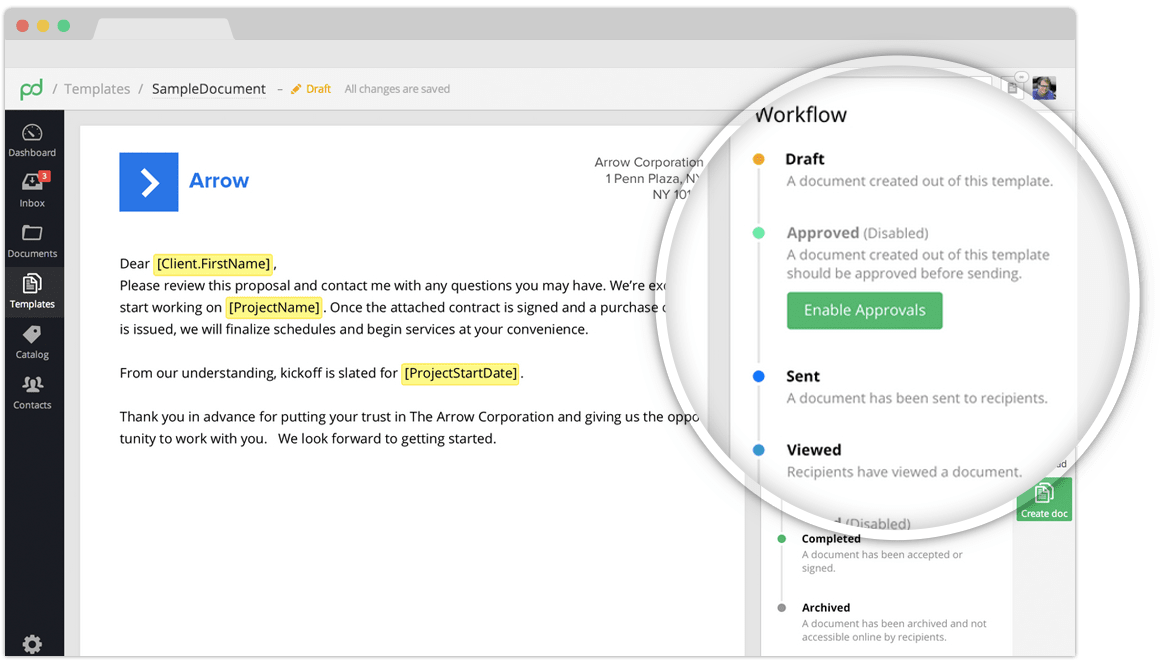 This whole process is automated, allowing us to send customised quotes instantly without any drain on our resources. Our sales team follow up quotes if we don't get a response quickly enough or provide potential customers with more details when needed.
This, combined with our automated lead gen and sales processes, means we're often able to get leads, nurture them and convert them into customers without our sales team getting involved.
Customer service & retention
One of the biggest drags on a growing business is its ability to manage customers after they've paid for the initial transaction. From this point, the objective is to keep them happy, get them saying positive things about your brand online and, hopefully, turn them into repeat buyers.
That's a lot to pull off for any business and you only have to look at the review sites like Trustpilot to see how even the biggest names in any industry struggle to manage customers after the sale.
This is an area where brands are experimenting a lot with systemisation right now and there are multiple approaches you can use – all with their own pros and cons.
Use chatbots to start the customer service process
One of the most common approaches you'll see is chatbots being used to start the customer/technical service process. Essentially, the bot acts as the first interaction, pointing users towards answers for simple queries, relevant user guides and FAQ pages covering the topics they need help with.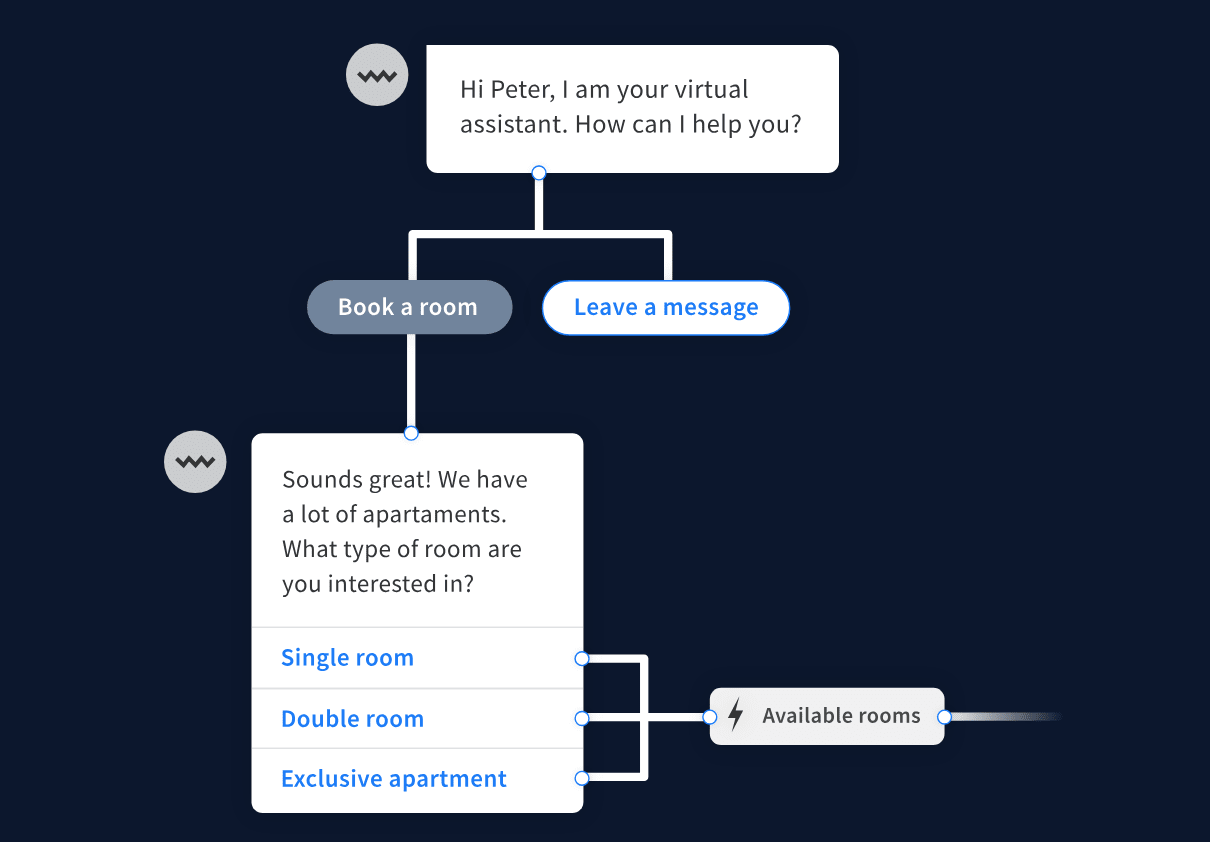 Of course, your customer service team is always going to be there to pick up the thread when needed. However, a well-designed bot can reduce their workload by a significant margin and the important thing is, these are the customer service cases that don't really need manual input to begin with.
Systemise your social media customer service process
Social media platforms like Facebook and Twitter have become a crucial line of communication for customers who want to get in contact with brands. Increasingly, this is where the customer service process begins for today's social savvy buyers – especially when they run into a problem that needs addressing quickly.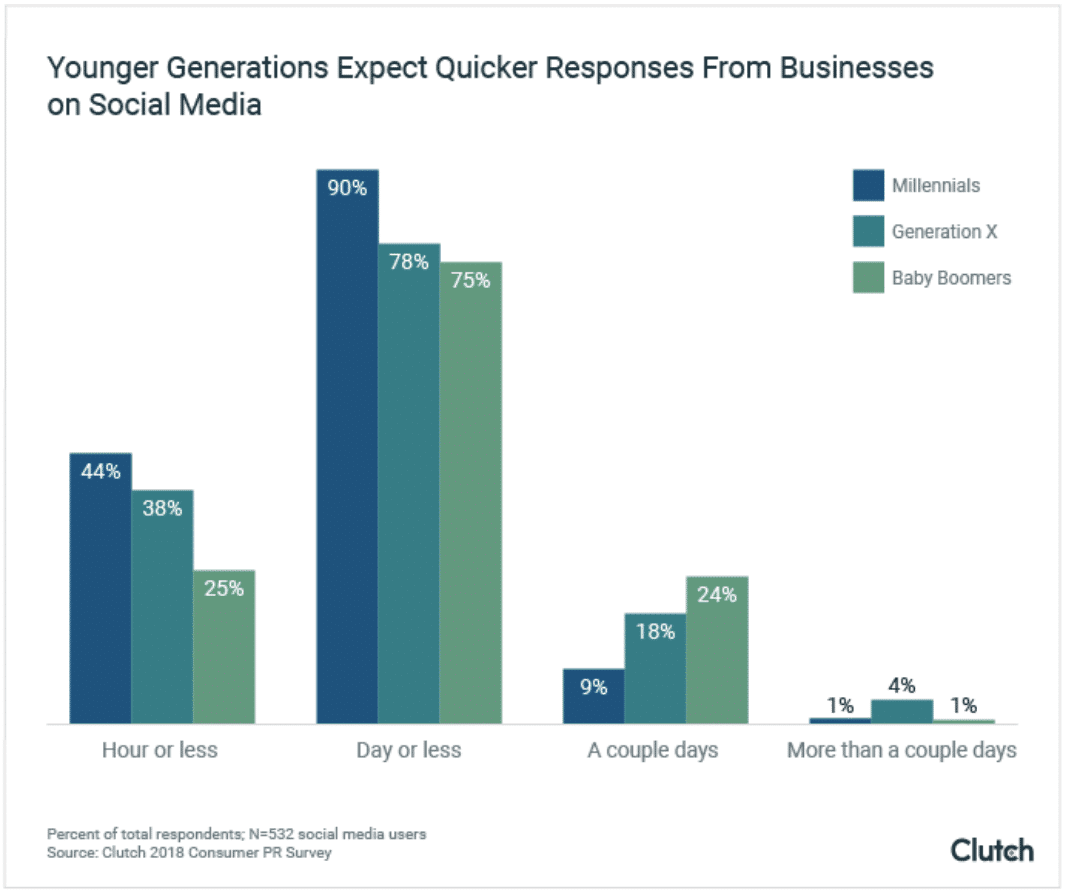 According to research from Clutch, almost half of millennials expect brands to respond to them on social media within the hour. We've also posted before about how soon leads can turn cold if you fail to respond quickly enough and it's a similar story when people reach out to you on social.
The difference is, social media interactions between you and your customer are there for all to see, which means how you handle these interactions can have a major effect on your brand reputation. So it's crucial you're able to deal with customer service issues quickly enough and fix them in a way that not only satisfies your customer, but also potential future customers who can see everything.
This can be especially tricky when one of your customers is having a bad experience with your product or service – something you simply have to deal with in the correct manner.
The first thing you want to do is get a social media management platform like Hootsuite or Brandwatch Analytics so you can manage all of your accounts from one place. Set up alerts so that your customer service team members are notified when someone contacts you via social media.
Your team members will then have to decide which messages to respond to or mark as urgent. Try to avoid generic responses, too, because chatbots can provide these basic answers much faster than your human team. Address problems specifically and be seen to be taking action – none of that "someone will respond to your query as soon as possible" nonsense.
This is one are where you need a very human system in place.
Maximise repeat purchases with email marketing automation
Lead nurturing doesn't end once a user buys from you; it continues long into the customer service process and every following purchase each customer (hopefully) makes from you.
According to Invescpro, it costs roughly five times more to attract a new customer than it does to keep an existing customer buying from you again.
Best of all, you already have all the data you need on your existing customer to send them targeted messages, encouraging them to make the next purchase. And, if you've already systemised your lead nurturing process with the right CRM and email marketing software, you've already got all the tools you need to systemise your customer retention process, too.
All you need to do is create additional email marketing lists for customers who have already bought from you. How you're going to segment these lists might depend on the type of product or service each customer has bought, how long the life cycle of them is and what related products or services might be useful to them.
In the case of a software company, your primary goal is to make sure your existing customers stay signed up to your platform. So your email marketing objectives might look like this:
A list for new customers who aren't using the platform a great deal to remind them why they should get more involved.
Weekly reports for pay-monthly users to show them what they're achieving with the platform.
Quarterly reports for pay-annually users to show them what they're achieving.
Weekly tips for users to help them get more from the platform.
A loyalty bonus or reward for pay-annually users when the end of their contract is up for renewal.
Reduced rate for pay-annually users who cancel their contract before the next 12 months begin.
By using a CRM like ActiveCampaign, which has excellent email marketing automation features, you can automatically move customers from one list to another as their contract rolls on so you're sending different messages to those who are due to renew than you are to new customers.
You can also create lists based on user habits to encourage them to use your platform more or achieve better results with it, increasing the likelihood of them paying up for another annual subscription.
This process can be entirely automated, too, leaving you with a system that automatically responds to user behaviour and the amount of time remaining on their existing contract. To make this work, you'll need to identify user problems that might prevent customers from renewing their contract and the challenges that may develop over the course of a 12-year period.
Finally, you'll need to craft the right kind of messages that keep customers engaged with the platform and ready to pay the asking price once again when their contract is up for renewal – something you'll need to test along the way.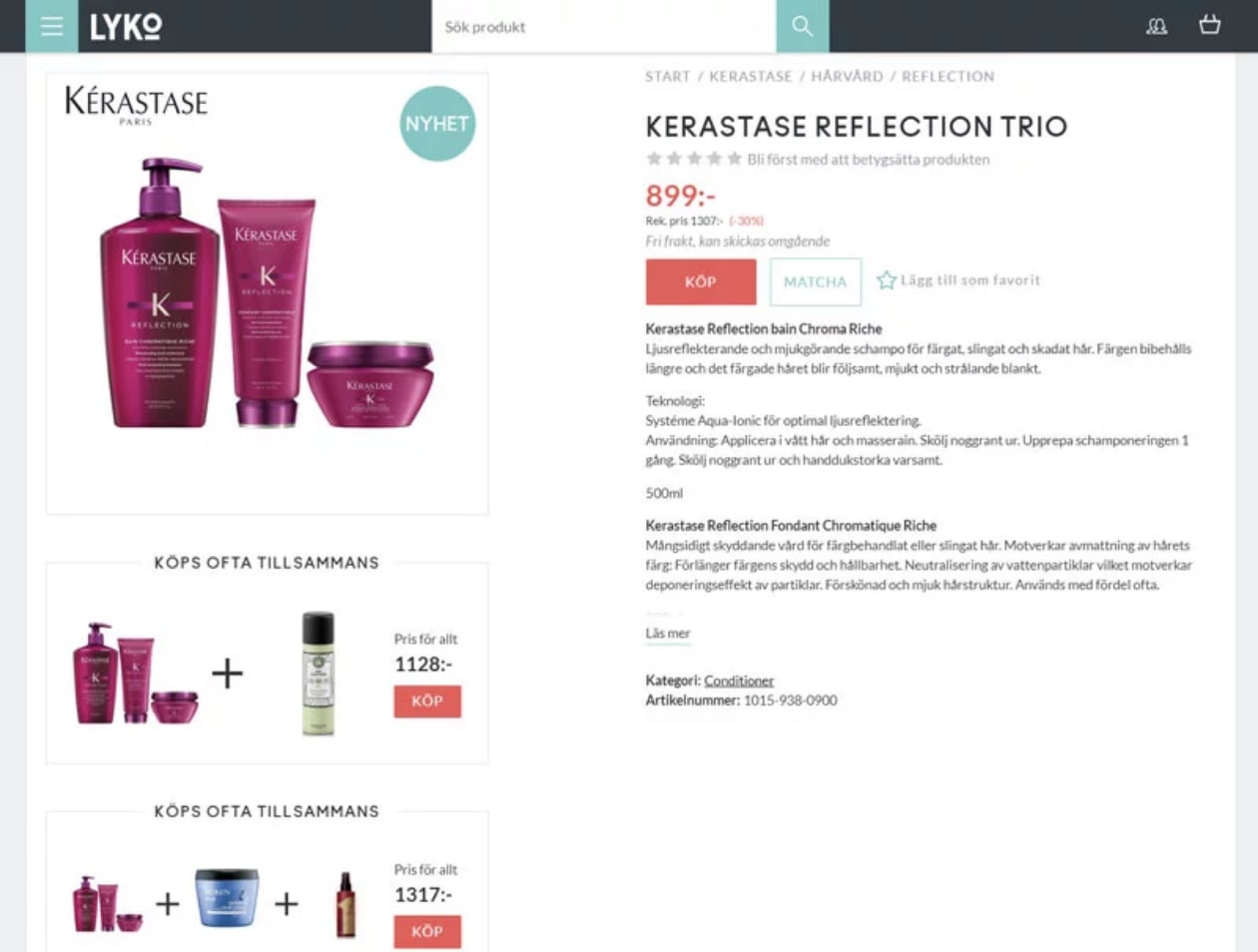 For retail brands, the focus is going to be more about getting existing customers to buy other, possibly related products. The complexity of this depends largely on how varied your range of products is and the likes of Amazon rely on AI recommendation machines to tempt customers with new offers based on their purchase history.
Basic systemisation: Automating everyday tasks
All of the systemisation techniques we've looked at so far simplify relatively complex marketing processes. However, there are a bunch of basic, everyday tasks modern businesses need to systemise and you don't need complex or expensive tools to get these done more effectively.
There are plenty of inexpensive and free tools available these days to help you systemise simple tasks, which make a real difference when you add them all together. These also act as a great, practical introduction to systemisation if you're completely new to the concept.
Automating between apps
If you have thousands of attachments to download from Gmail and then upload to Dropbox every month or dozens of Facebook posts every day that also need publishing on Twitter, you lose a lot of time to repetitive tasks.
Platforms like Zapier, IFTTT, and Microsoft Flow can save you all kinds of time by creating simple automations between apps without writing a single line of code.
So your Gmail attachment will be automatically stored in Dropbox, your Facebook posts will automatically be published on Twitter and thousands of other simple processes can be automated for you.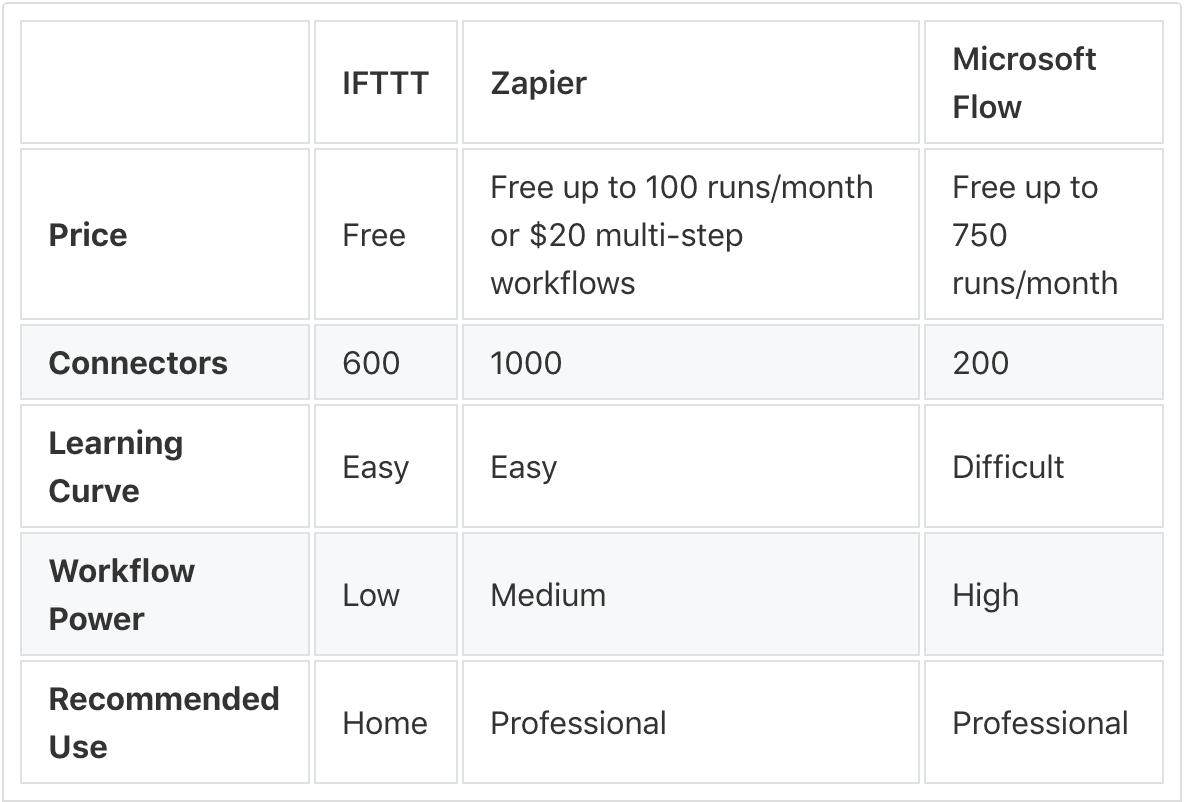 These are great tools and you can get started with them for free. Take a look at this handy summary written by John Gruber if you're unsure of which platform suits your needs most.
Collaboration between team members
The days of teams sending documents back and forth, constantly editing and saving, until nobody knows which version is the latest are thankfully long behind us. With today's collection of collaboration tools, teams can work on the same documents in real-time, knowing all progress is saved and the latest version of a document is there for all to see and access at any time.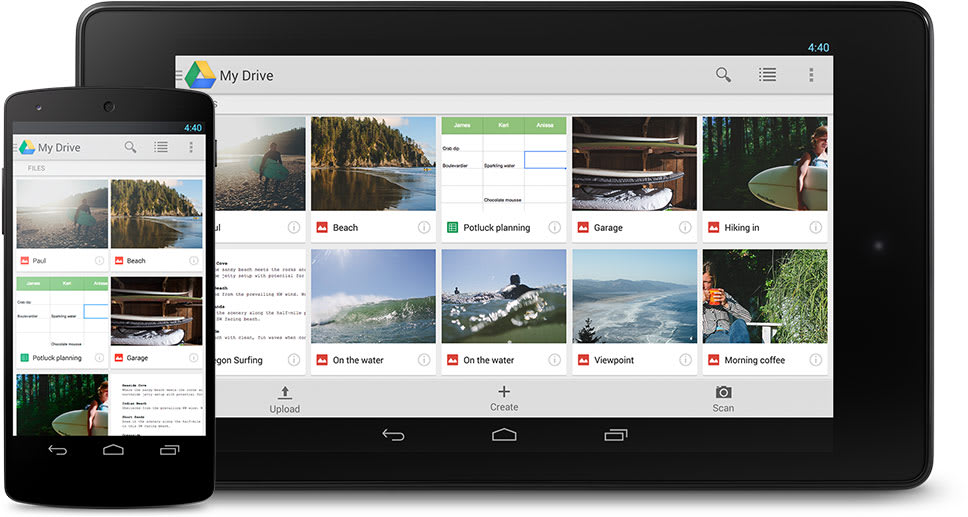 Even basic tools like Google Drive make it incredibly easy for teams to collaborate on simple word documents, spreadsheets and other business essentials.
For more complex collaborative needs we have the likes of Slack, Trello and Monday to make project management and collaboration easy.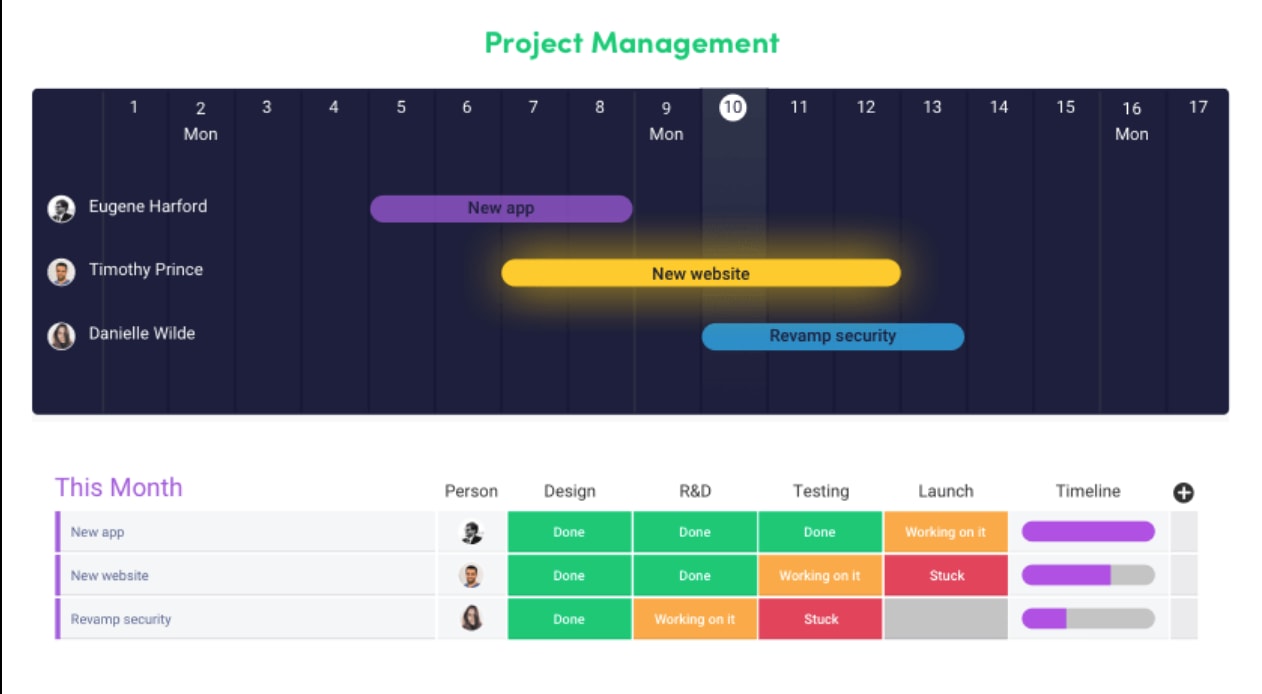 Now teams can work and collaborate from different rooms or sides of the planet without any confusion getting in the way of progress.
Systemising research, notes and ideas
It doesn't matter what line of business you're in, the amount of research, note-taking and idea generation modern companies need to undertake is staggering.
Managing a corporate blog like this one alone requires hours of research, planning, creative thinking and idea-batting between multiple team members every week.
We use a number of tools to speed this process up for everyone involved. Google Drive is a constant presence but we also use Pocket to save web pages we come across that could be useful for content ideas, stats, case studies or new pieces of software to try out.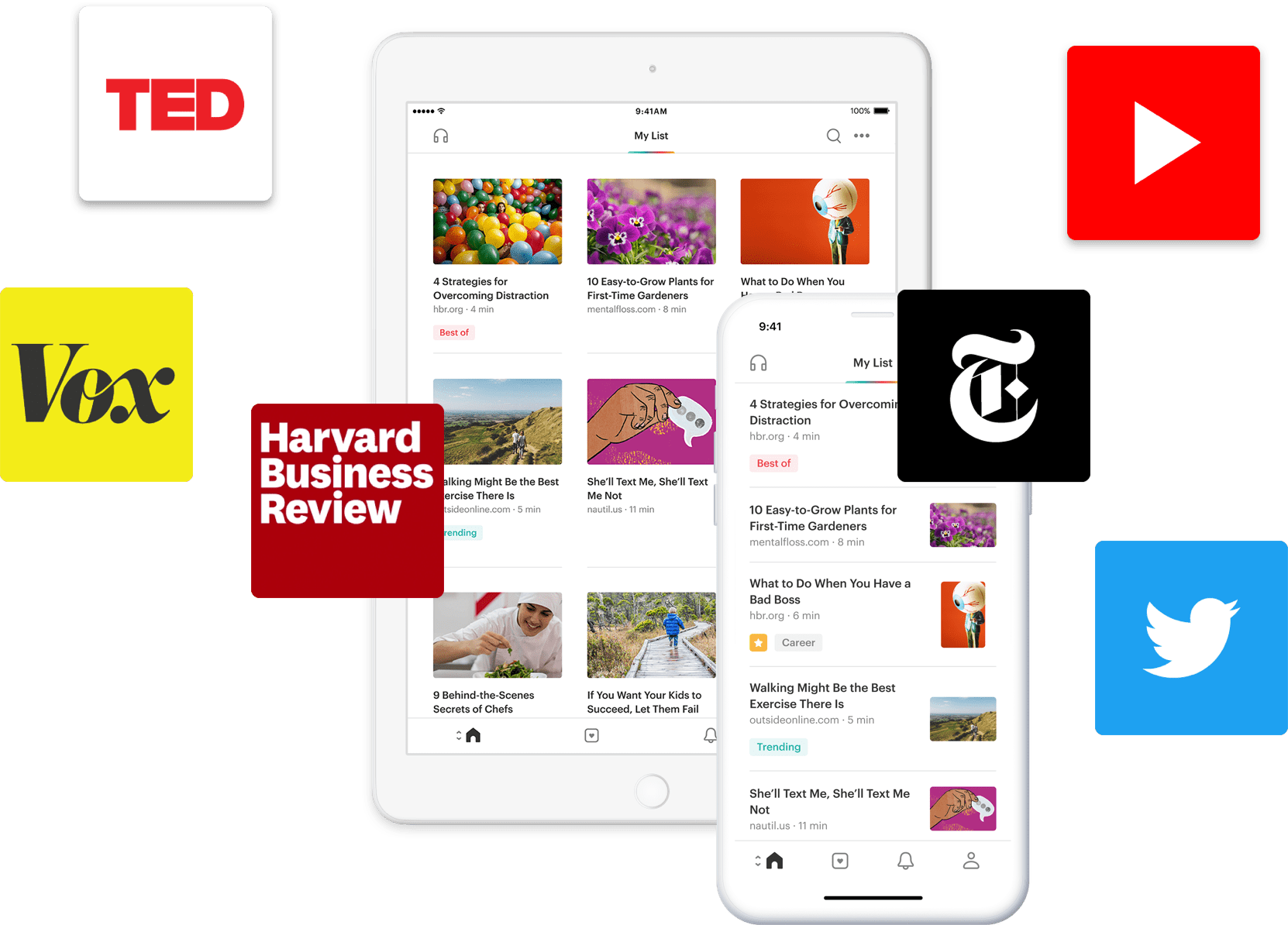 You may also want to use tools like Evernote for more complex note-taking and idea nurturing between team members. I also use Feedly quite a lot, which allows me to browse content from my favourite sources in one place – another great tool for content ideas and keeping up with the latest industry trends.
Systemising business management
A lot of the most time-consuming tasks for businesses are those basic admin tasks – the ones nobody loves but simply need doing. This is another key area where simple software solutions can help you save huge amounts of time and money by systemising these processes.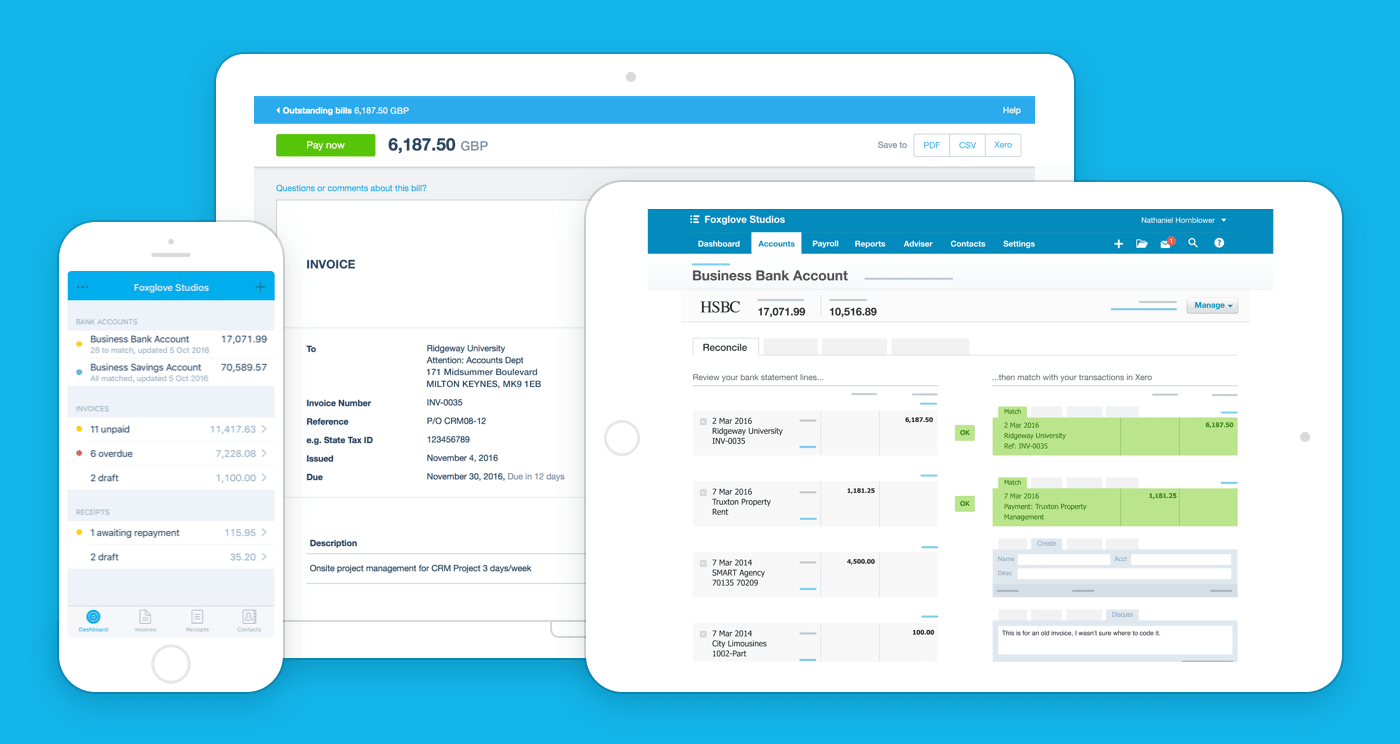 You've got the likes of Xero for accounting, Dapulse for quarterly task planning, Breezy for recruitment and Teamup for collaborative calendars.
There aren't many admin tasks you can't systemise or automate to some extent these days. You can see a much longer list of tools we use to systemise our business, boost productivity and increase revenue here.
25 tasks you can systemise right now
If you're still a little hazy on the kind of tasks you can systemise and/or automate, here are 25 suggestions from Infusionsoft, a company that should know something about this topic as one of the world's leading CRM platforms.
You can read the article in full by clicking on the link above but here's a quick summary of the 25 tasks it thinks every small business should automate:
Respond immediately to an email contact request
Assign inbound leads to a sales representative
Send email notifications to contacts who miss your calls
Follow up with new networking connections
Capture leads by offering free content
Set a framework for your sales pipeline
Lead scoring
Lead nurturing
Welcome new clients
Generate repeat business (customer retention)
Remind customers about abandoned shopping carts
Chase up failed billing payments
Customer service
Send appointment reminders
Client satisfaction reports
Ask clients for referrals
Clean up your email lists
Retrieve lost passwords
Remember client birthdays
Increase social media followers
Event registration (can include webinars)
Promote Facebook events
Business admin
Send/receive important documents
Collect job applications
I think it's fair to say I've covered all of those 25 points and more in this guide, which should get you off to a good start with systemising your business.
It's OK to start small with systemisation
Remember, you don't have to start off big or overwhelm yourself with a complex network of software platforms. You can start by systemising basic human tasks for better efficiency and start using simple tools to automate and systemise basic, everyday tasks – these are some of the most important tasks to systemise.
From there you can be more ambitious with your systemisation goals and start conquering more complex processes like lead generation and customer retention.
Systemisation isn't about perfection; it's about constantly improving your business processes to increase efficiency, productivity, growth and – above all – profit. The software we have available today means this is something businesses of all sizes and budget can achieve now but there's nothing wrong with starting from the bottom up and building your way to bigger things later down the road.
Hopefully, this business systemisation guide has given you everything you need to get started on the right track.