There are several important trends that marketers should focus on, from AI and machine learning, to chatbots and VR. All of these new channels and strategies are organised around a very simple concept: businesses needs to embrace a customer-centric approach. In this view, customers are not just the ones you should reach out to but the ones you should draw your marketing strategy around.
Customers are not only more informed than ever before, but also more connected and receptive to establishing personalised relationships with brands and companies.
Companies need to evolve from being product-focused businesses to becoming customer-focused businesses. This requires marketers to work on a one-to-one approach, creating a custom experience in all the different stages of the marketing funnel, using external and internal channels.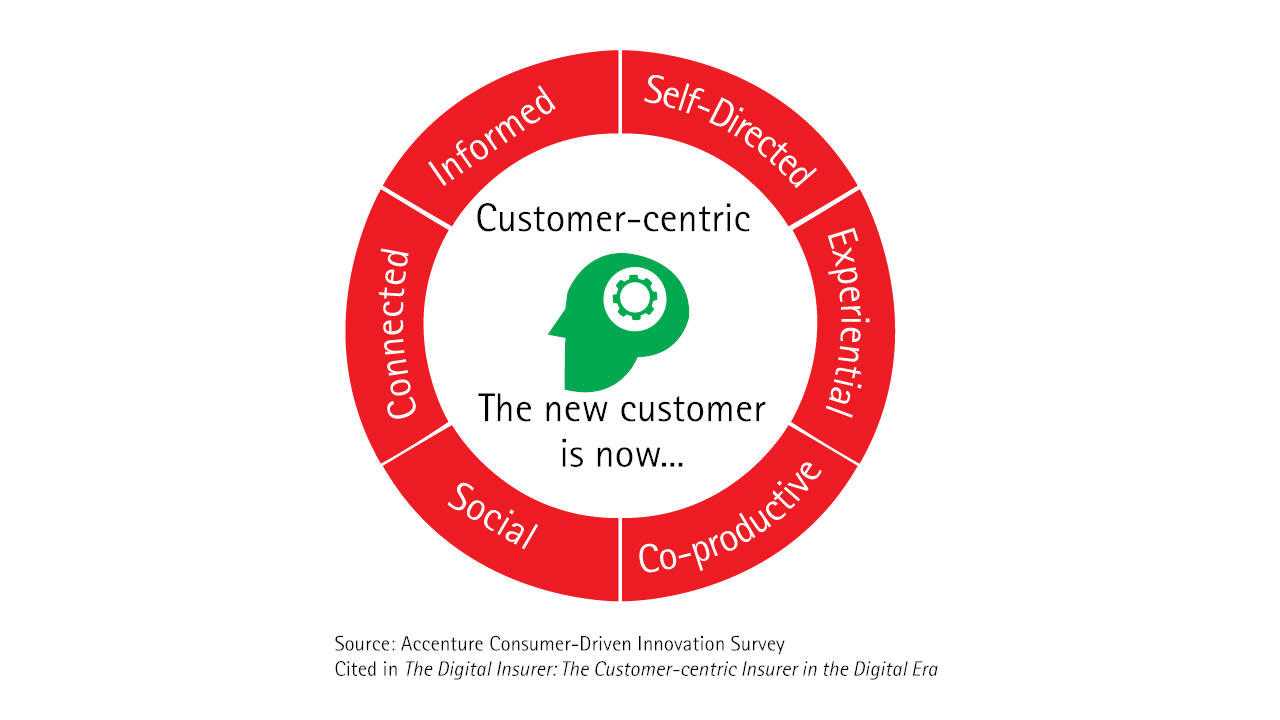 With customers becoming smarter, the gap between the perception of how good the online experience is and what customers actually think can be huge. But shouldn't it be the most important part of the marketing plan? Because it's actually where customers need to be even more engaged. It's where customers make the buying decision.
What marketers must do is work on a conversion optimisation plan that they're able to follow, anticipating the trends of 2017.
Building and testing your Conversion Rate Optimisation Plan
When we talk about a CRO plan, we mean using analytics and user feedback to improve the buyer experience of your users and the performance of your website. CRO means understanding what users are looking for when they arrive at your site and giving it to them.

CRO takes many different forms, sometimes this involves making your call-to-action different for some segments or using words and special formulas for others. It can also mean removing or relocating unnecessarily, complicated or time-consuming steps, as the added friction can prevent a conversion from happening.
Personalisation is key because getting more of the right kind of customers is different than just optimising the conversion rate of a given page.
You should begin with you, putting yourself in your visitors' shoes and looking closely at your site. Is the graphic clean and unique and Call to Actions clear and easy to find?
When you're building a CRO plan you need to understand what your numbers mean before actually trying to fix them. Starting with a bunch of hypotheses, a CRO plan allows you to test them out and learn from the process to come out with new ones. You need to know what you're measuring and attempting to optimise. It's also important to understand what drives these conversions: isolate each variable and measure how users behave under each set of circumstances.
A CRO plan is a process which defines a consistent, structured and ongoing way to make your online experience better over time, based on your customers' behaviour.
5 top Conversion Rate Optimisation Strategies
Setting and testing the right hypothesis within your CRO plan is important, but there's also some more stuff you can implement to boost your conversion rate.At the page level, in fact, there are different elements with can help you get your customer's attention.
Let's dive deeply in each of the strategies you can use.
Influence and persuade users using social proof and FOMO
FOMO, which stands for 'fear of missing out' is leading a lot of the actions we do online today. It's what is pushing us to keep checking our Facebook timeline and taking our devices wherever we're going. But FOMO isn't a new thing. It can be applied to pretty much all areas of our life, too. There's the fear that we could be in a better job. A better relationship. Living in a better home. Or a better city.
It's a very powerful strategy you can implement in your landing page, for example making your offer exclusive for a specific time only period or by telling your users they're missing out if they're not pursuing that action in that specific time.
You can apply it in your copy and CTAs, for example stating exactly how long someone can take advantage of the offer or how many products are left before running out of stock (or the price returns to normal).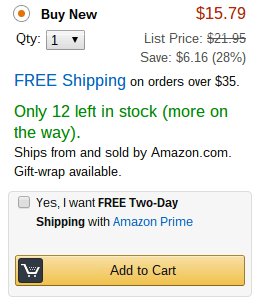 You can also decide to use a timer like this one below: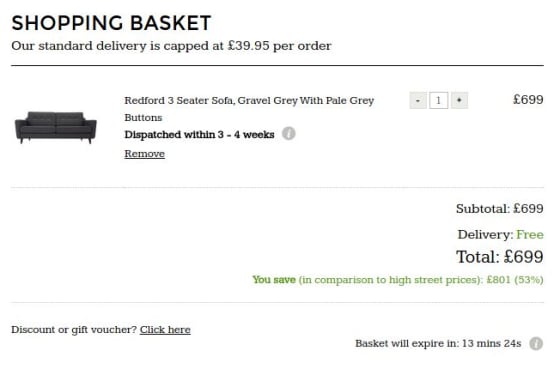 The most important thing is to keep using this strategy in your campaigns and all the other marketing automation tools you use.
Using social proof, instead, you leverage other people and their social influence to push users to achieve conversion goals. So, for examples, celebrities, crowd, generic users are all factor influencing others behaviour. Testimonials are very powerful and you can decide to show them up in specific pages to push for easier and faster decisions. For even greater credibility, you can include real attributions, photos and video testimonials.
Social proof can also be about implementing a scoring system for specific products, insert specific certifications logos or media supporting you or a specific product of yours. Just think about how more likely you would buy something if you know that some of your social connections have already bought it.
2. Use lead capture forms
Lead capture forms are a key component impacting your website's conversion rate. They are the most critical point of your funnel as they're the final interaction separating your leads from non-leads.
Driving customers from the start of the purchase funnel, with often little or no consideration of optimising the conversion in the last stages, is a common mistake made by marketers. Often it's considered as a secondary detail. But lead capture forms have a big impact if we consider their ability to convert.
Take it as an experiment to analyse users behaviour and then use it as a benchmark to build out the whole conversion rate optimisation plan.
3. Use videos to hook users and explain your product
Videos are no longer an "up-and-coming" marketing tactic. It's here, and it's a powerful way to communicate your brand story, explain your value proposition, and build relationships with your customers and prospects in all the marketing funnel. ⅓ of all online activities is watching videos. Ads in video format increase purchase intent by 97% & brand association by 139%.
According to a study about web use, the average attention span is 8 seconds, down from 12 seconds in 2000. Technology is affecting us so much that we now have a shorter attention span than a goldfish. But more importantly, it shows that businesses have only 8 seconds to capture attention with their landing pages.
Not only, you need to make sure your hosting is fast enough (so you don't waste those 8 seconds loading your website), and you also need content that engages people and quickly.
Using videos to engage users by telling a company's story is a great way to interact with them. They can be claymation, hand-drawn, or digital drawings, but no matter what, they provide businesses with a way to clearly and effectively convey their value proposition.
Following a recent research, including a video on a landing page can increase conversion rates by 80%.
Using a secret weapon like a video on your landing page can help customers not only to learn more about your business but also to keep their attention and push them to buy. With the right script, you can maintain attention every 8 seconds which is approximately every 20 words.
An average explainer video is watched for about 2.7 minutes, compared to the 28% of website text shown to be read on average.
Are you still thinking videos are not worth the effort?
4. Reduce bounce and exit rates
Analysing and understanding your bounce and exit rates is a very important strategy as in both cases, a very high index of both means a lack of engagement of your users towards your website and your products.
If your bounce and exit rates are high, you can start the analysis understanding if your users think your website is perhaps difficult to navigate or to use thanks to user surveys.
Another reason could be related to the device they're using to navigate.
According to the recent report by We Are Social, 46% of Internet users are surfing the net using their mobile. Ignoring the mobile experience of your website can have a huge impact on your website and after all to your whole business.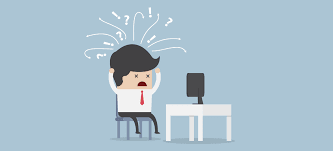 5) Highlight your users' must-have experience
The type of person viewing the page is very important, sometimes even more than the page itself. If people are not converting it may be because they arrived based on a false promise. Those are users you can't really convert because they are not going to stick to your website.
Putting this in another way, it might be that users are not getting what they're looking for, meaning you're not matching their expectation in terms of products or they don't understand why they should buy. This is a situation you can easily track and understand using ie. Google Analytics thanks to the All Traffic, Referrals, and Search Engines reports under Traffic Sources.
Many users will arrive via search engines, so it is important to know their intent and make sure your site matches those expectations. For example, if you are selling a marketing automation tool but have a large percentage of visitors showing up looking up for performance-based marketing agencies, you have a percentage of visitors who will never buy from you, no matter how optimised your landing pages are.
On a longer term, you'll not only need to explain your products and understand their expectation but also spec out their experience in must-have elements, convincing them, for example, that their job as marketers won't be the same anymore without using your solution.
In Summary
Now it's your turn. Which is the strategy you think will become the most important one to optimise your conversation rate in 2017?