While SaaS marketing uses the same channels as traditional forms of digital marketing, its core principles are widely different. You're not selling a tangible product or service that customers can touch, feel or see and you're probably giving part of your digital product away for free, even if it's only for a 14 or 30-day trial.
With SaaS marketing, you're selling the concept that your platform is going to help customers grow their business, save time and money or achieve things that simply wouldn't be possible without your product – and, then, you have to convince them to pay up for the platform and keep paying for it over time.
In this article, we look at 30 examples of SaaS marketing strategies and how some of the biggest names in the industry use them to capture more leads, convert more customers and turn them into loyal users.
What are we looking at in this article?
In this article, we explore 30 of the most valuable SaaS marketing strategies, complete with examples from some of the most successful names in the software game.
To make this post easier to navigate, we've grouped these 30 strategies in the following six categories and you can click on the blue text links in the list below to navigate to each of these sections.
That gives us pretty good coverage across the entire SaaS marketing spectrum – from capturing early leads, all the way to turning them into paying customers and ensuring they stick around to keep paying those monthly subscriptions – or, better yet, upgrading to more expensive plans.
Lead generation marketing examples
In this first section, we look at some of the most effective lead generation strategies used by SaaS companies to build greater awareness of their products, increase incentive and turn interest into highly-qualified leads.
#1: The freemium model
The freemium model is a common feature in modern SaaS success stories, popularised by some of the biggest names in the businesses, ranging from Dropbox and Slack to Trello and Spotify.
This strategy actually dates back to the 1980s but the phrase "freemium" came much later, in 2006, after Jarid Lukin coined the expression by combining the words "free" and "premium" in response to this explanation of the strategy from venture capitalist, Fred Wilson:
"Give your service away for free, possibly ad supported but maybe not, acquire a lot of customers very efficiently through word of mouth, referral networks, organic search marketing, etc., then offer premium priced value added services or an enhanced version of your service to your customer base."

Fred Wilson, My Favorite Business Model
The freemium strategy boomed in the post-2006 cloud computing explosion (a technology that dates back to the 1950s) that sparked a new age of SaaS driven by tech giants like Google and Amazon.
However, the most exciting developments came from a fleet of startups bringing cloud-based web apps that could match native software in terms of functionality while operating entirely in the browser – no downloads required.
In April 2006, Spotify was born and the following year, in 2007, Dropbox would set the freemium foundations that B2B SaaS companies would follow for years to come. In 2009, Slack took the freemium concept even further by allowing anyone to use the platform for free and paid customers to invite non-paying users into an open communication platform.
Trello adopted the same strategy in 2011 and, by this time, there were hundreds of SaaS companies providing free, lifetime access to their platforms for casual users while incentivising pros and businesses to pay up for the premium versions.
Freemium is the standard for SaaS companies that want to maximise lead generation and grow their user base as quickly as possible – a common growth marketing strategy for tech startups.
The idea is to make your name synonymous the function of your software – like HubSpot is for marketing, Slack for team communication and Zoom for video calling – and seeing the value in non-paying users while having a strategic lead nurturing system in place to maximise the conversion of free users into paying customers (more on this later).
#2: Capturing leads with free tools
We've talked about this strategy numerous times on the Venture Harbour blog and it also featured in our 24+ Best B2B Lead Generation Strategies article, taking the #2 spot once again – and justifiably, too, because it's such a powerful strategy for software companies, in particular.
While any SaaS company can implement a freemium model, the free tools strategy is especially effective for companies selling marketing, business, management or productivity software.
You'll see the likes SEMrush, Ahrefs, SparkToro, Moz and many of the names marketers are most familiar with all have a section on their website housing free tools for specific actions – e.g.: keyword analysis, checking domain authority or link audits.
If there's an award for the best free tool lead generation strategy, it should undoubtedly go to HubSpot's free CRM, which offers users full access to one of the best CRMs on the market for free, forever.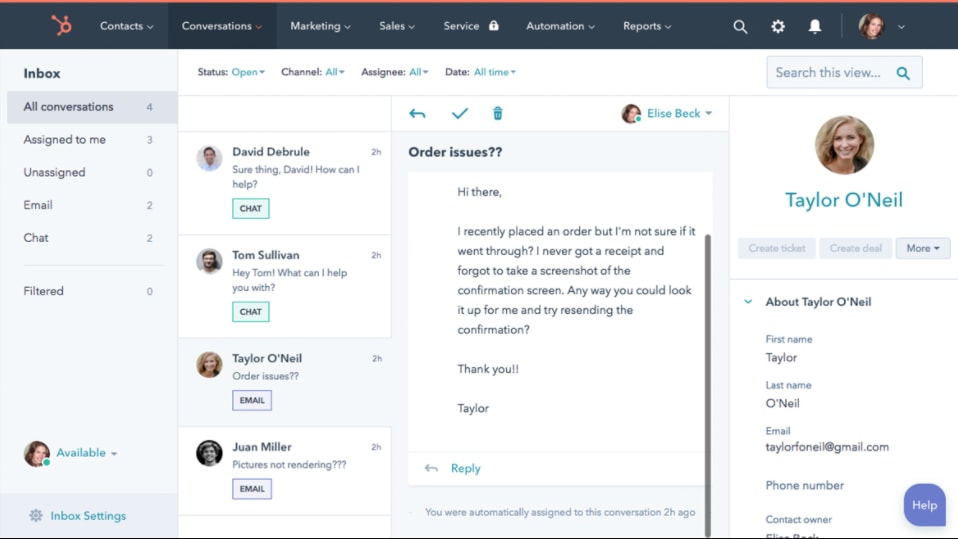 That's remarkable value and it's difficult to find paid CRM platforms that are as good as HubSpot's. However, the genius of this strategy has nothing to do with the CRM itself but the fact that you need additional software to get the best out of it: email marketing software, marketing automation, landing page builder, etc. – all of which HubSpot provides on its paid software plans.
By allowing users to integrate its free CRM with other platforms, HubSpot removes any barrier to entry and opens up a direct channel through email marketing to cross-sell free CRM users into paid subscribers.
Users who would never pay up for HubSpot's paid plans can continue to use its free CRM and the company understands that it's losing anything by providing this access to people who would never pay for enterprise software.
Essentially, HubSpot is combining the freemium model and the free tool strategy with its free CRM. And the company has a range of other free tools that marketers can use, such as its Website Grader that allows anyone to receive a performance report for their website.
All they need to do is type in their URL and email address to access their free report. In return, HubSpot builds a list of users who clearly care about the performance of their website and might be interested in its software.
HubSpot can then run this list through its lead qualification and lead scoring systems to determine which users have genuine potential to become paying customers and nurture these leads along the path to purchase.
#3: Free plans + pay per usage
As competition heats up in every SaaS niche, new companies have to work harder to carve their own space in the market. Increasingly, we see providers target smaller businesses (a strategy we'll look at in more detail later) with free plans with minimal feature restrictions.
Instead of limiting access to features, these SaaS companies provide almost full access to their platform, even on free versions, and price plans based on usage rather than premium features.
For example, MailerLite gives free users access to almost all of the features available on its paid plans. There are some restrictions, such as custom domains and customer support limitations, but new users can sign up to the platform and fully test it out without constantly being told to upgrade when they try to use its best features.
Users start paying when they have more than 1,000 subscribers on their email list and the platform is genuinely adding value to their business – at which point, they should be more than ready to start paying for more usage.
This strategy is an evolution of the freemium model but its key characteristic is that it offers a free version that helps new users achieve things from day one and demonstrates the true value of the product with little restrictions on features.
Omnisend uses the same strategy to maximise sign-ups and put it in a strong position against rivals that don't offer the same depth of features for free.
It costs nothing to try these platforms out and users get the chance to try them out thoroughly. While the SaaS companies using this strategy get the opportunity to prove their worth and, crucially, get new users to start building account data as soon as possible.
The more user engagement and account data these companies can capture, the more likely users are going to stick around and keep using the platform when they reach the point where they're ready to upgrade – rather than heading elsewhere.
#4: Referral programmes
Referral programmes are a common SaaS strategy but they're deceptively difficult to pull off. The standout example of a SaaS referral campaign is Dropbox, which drove remarkable growth during its early years with a simple offer.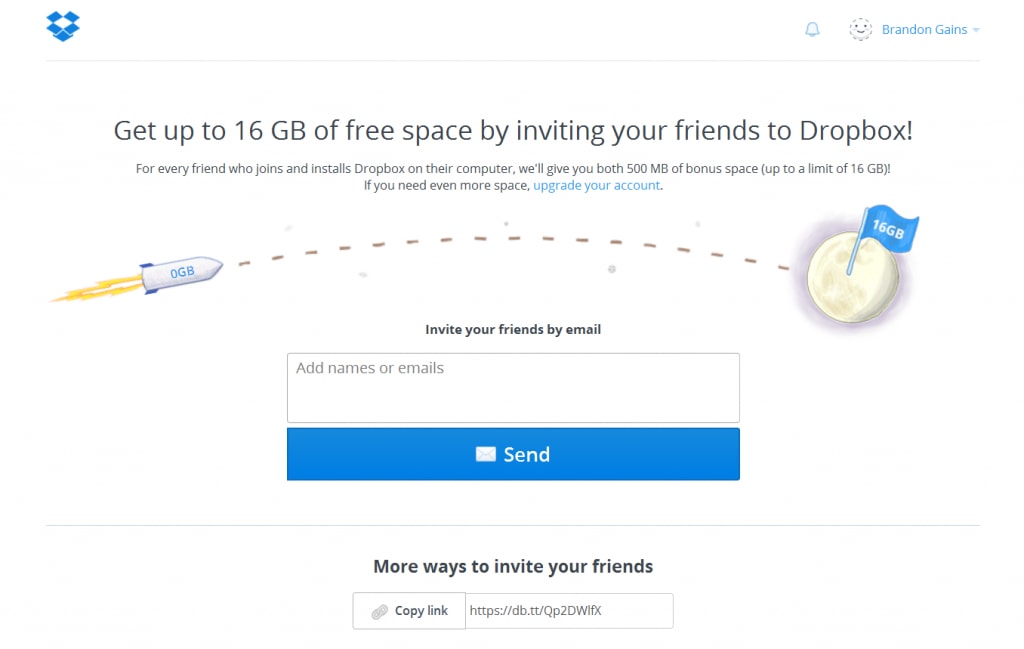 For every new customer existing users introduced to Dropbox, they would receive an extra 500MB of free storage with a total limit of 16GB. Which meant free users who were limited to 2GB (that felt like a lot more back in 2007) could earn up to 16GB of free cloud storage by referring 28 "friends".
The referral programme was so successful that it drove 3900% in the space of just 15 months.
In September 2008, there were 100,000 registered Dropbox users and, by December 2009, the company had more than 4 million people signed up to the platform, which earned itself unicorn status in almost no time at all.
Dropbox wasn't the first software company to hit rockstar status through referral programmes, though. Back in the early 2000s, PayPal was literally paying people to get their friends signed up to its online payment service – at a huge cost to the company.
In the space of just one month, PayPal had spent more than $60 million to recruit 100,000 new users – a CPA that would make most marketing managers pass out.
At this stage, the company wasn't interested in making a profit, though. Its priority was to disrupt the highly-competitive payments industry and build a user base that would fuel further growth. It was an expensive investment but the referral programme paid off and the rewards gradually grew smaller as PayPal's user base grew, until the referral programme retired.
Meanwhile, Dropbox's referral campaign basically cost the company nothing by rewarding users with usage privileges rather than financial incentives.
#5: Content marketing
Content marketing is a fundamental strategy for any modern business and, normally, I wouldn't mention something so obvious in an article like this. The thing is, content marketing for SaaS companies is so important and unique from the strategies other businesses use – largely because there's no physical product or service to showcase.
Software products are all about solving the problems of your target audience and you have to build the entire narrative around your product from scratch. You can't pay some models to wear your software product and look all pretty or shoot some exotic video in the Maldives (or maybe you can – don't let me stop you).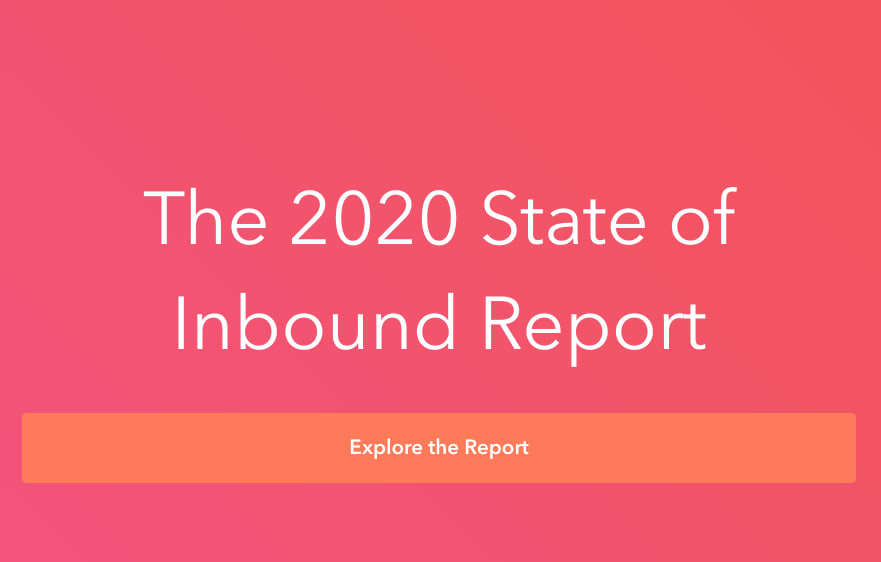 Instead, you can create your own story through targeted content marketing and HubSpot is one of the finest examples of this that we've seen from a SaaS company in recent years.
This is a company that built its success around addressing the marketing problems modern businesses faced with a relentless content marketing strategy that highlighted these problems in great detail. Now, you can type almost any marketing question into Google and safely bet that HubSpot will appear in the top few results.
Content marketing allows you to create a story that carves out a place in the market for your product. While strategies like PPC are great for targeting existing interest in your software, content marketing allows you to build demand and this is how HubSpot generated awareness and interest in its products during the early days of inbound marketing.
We use the same strategy here at Venture Harbour to build awareness about our new ventures by promoting the problems they solve first. Much like HubSpot's early customers, our target audience isn't always aware they even have a problem and, if they do, they often don't know exactly what it is.
So our content strategy focuses on building awareness of the problem itself and then the product that solves it.
This is crucial for SaaS companies because we're not selling products that are intrinsically desirable or fashionable in the same way iPhones are. We're selling solutions to problems and we have to start by educating our target audiences that these problems exist before we can position ourselves as the perfect solution.
This is the case, regardless of whether you're selling complex business management software or something like Zapier that solves thousands of the smallest day-to-day productivity problems business owners don't even know they face – like how much time is being wasted on manually copying and pasting information.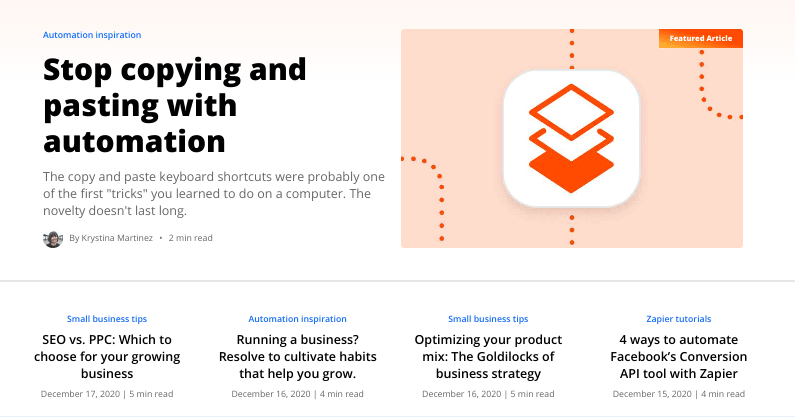 Content marketing is the most important strategy for SaaS companies building awareness and demand for their products.
#6: SaaS influencer marketing
Influencer marketing isn't a strategy many people might associate with SaaS companies but, the truth is, every industry and niche has its own community of influencers, even if they're not all parading on Instagram and TikTok.
In the SaaS industry, influencers can be individuals like Benjamin Joffe, Neil Patel and HubSpot co-founder, Dharmesh Shah. Or they can be companies themselves, publishers or high-authority domains that can help boost your organic search presence and direct relevant traffic to your website.
A key part of our content marketing strategy here at Venture Harbour is to get our products featured on influencer websites, such as the Wishpond article below that features our productivity platform Serene as the top recommendation.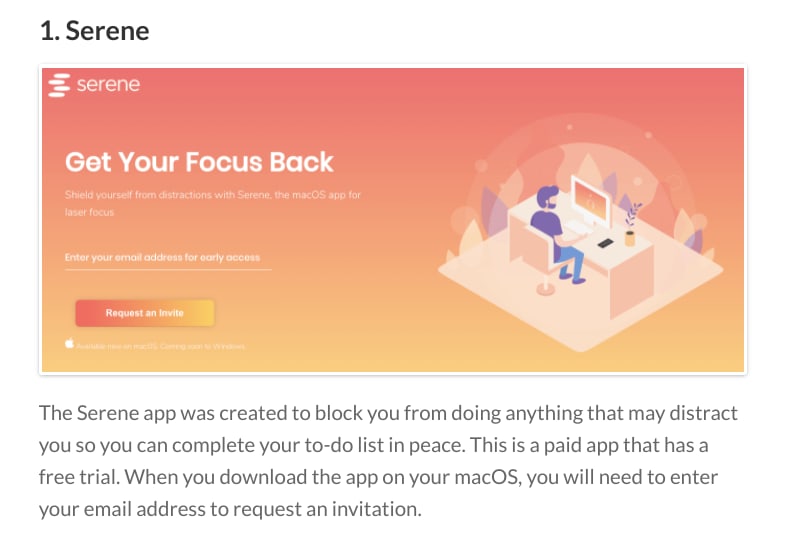 These are earned, organic mentions from industry influencers that introduce our products to a wider audience while also giving them their seal of approval. This is crucial when we're building new ventures from scratch every year where third-party approval from trusted names makes all the difference.
Brand positioning as a marketing strategy
In the first section of this article, there were a couple of references to creating space in the market for a SaaS product and we're going to explore this in more detail now.
The most obvious approach to this is creating a unique solution, be better than the competition or carve out a new niche to differentiate your product. These are all valid options but the majority of successful SaaS companies face competition from similar rivals and even if you innovate something new imitators soon follow.
So, in this section, we focus on the strategies SaaS companies use to position their brands in a secure, long-term position.
#7: Being the product
As soon as any business succeeds, countless others will follow to try and cash in on the same model. The ones that succeed will have to prove they're the real deal and not simply entering the race because they think some easy cash is up for grabs.
B2B buyers tend to understand how business works and, as data from Bain & Company's The B2B Elements of Value shows, the core essentials of product quality, expertise and responsiveness outweigh everything else.
For SaaS companies that want to demonstrate the quality of their products and the expertise behind it, simply telling potential buyers how great you are isn't going to cut it. You have to show them these values by being the product you claim to believe in so much.
We've mentioned HubSpot a few times in this article already and it's also a great example of being the product. HubSpot was one of the first players to enter the inbound marketing race and it has been a pioneer throughout. Part of its success has been in its devotion to inbound marketing as its primary strategy and using the same tools it sells to achieve its own targets.
Companies looking to grow their business through inbound marketing only need to look at HubSpot to see how effective this approach to marketing can be. In many respects, HubSpot is its own best testimonial because it has achieved all of its success through the same channels, strategies and technology it promotes to its target audience.
As far as HubSpot is concerned, its inbound marketing strategy is as good as it gets and the tools it builds and uses to power this approach are the best in the game.
The company's success validates these claims.
Wistia is another company that puts its own product at the heart of its marketing message.
The video marketing software provider invests heavily in video marketing as its primary strategy to demonstrate the value of this approach and its own product.
You can see this throughout its entire content strategy, which is dedicated to helping brands create video content and overcome the challenges they face along the way.
#8: Moving to a subscription model
In today's SaaS environment, we tend to think of subscription-based payment models but this isn't necessarily the case for some of the more established names.
Before the cloud computing boom, paying one-off fees for software and downloading native apps was the norm but some of the biggest names in tech have ditched the old model in favour of the subscriptions, including the likes of Microsoft and Adobe and even companies we know for hardware, such as GoPro, are shifting towards subscription services to maintain post-sale engagement and maximise customer value.
In 2013, Adobe launched its collection of cloud-based CC apps as part of its new subscription-based model. In many ways, the move was a risk for an industry-leading brand whose customers were used to paying one-time fees. There has been plenty of resistance, too, and Adobe has lost customers as a result of the switch, which is viewed as a money grab by some.
However, the company has enjoyed impressive growth since switching to the subscription model. By 2017, 86% of the company's total $7.3 billion revenue came from subscriptions and, in Q2 2020, the company reported record revenue of $3.13 billion in one quarter alone.
For Adobe, the subscription model has been a major financial win but the transition has also secured the company's position as an industry leader across a broad range of professional software solutions by capitalising on industry disruption, rather than falling prey to it.
#9: Disrupting the market
In our recent What is Growth Marketing? With 30+ Examples, Tactics & Hacks article, we look at numerous companies that found success in disrupting markets and shaking up industries.
Among the software disruptors, we talked about in that article was Spotify, which shook the entire music industry by providing a freemium platform that might not be welcome in any normal scenario. Yet the music industry was struggling to cope with widespread piracy and a licensed freemium alternative helped push illegal distribution into redundancy.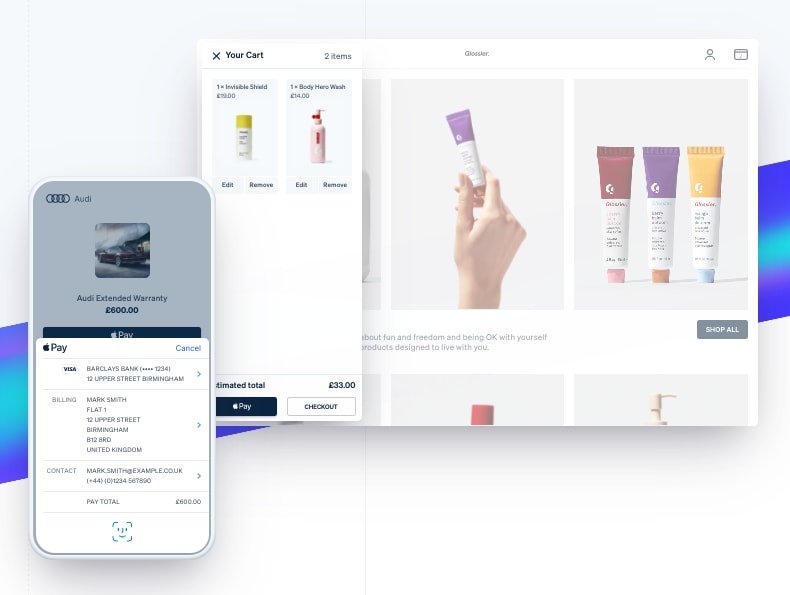 Two of the other big disruptors we looked at in our growth marketing article were Stripe and Square that both turned the payments industry upside down with online payment software geared towards smaller businesses – the overwhelming majority of businesses that were previously neglected by the major providers.
Quality software was backed up with simple, affordable pricing and reliable hardware that turned smartphones and tablets into card readers and POS stations – innovations that helped smaller businesses make the shift towards card payments when traditional payment providers were only interested in large merchants.
#10: Marketing by association
Marketing by association allows you to align your company and products with the brand image already built by established names. New SaaS companies and startups can gain a lot from this strategy as they're starting with a blank canvas with brand positioning.
We use the same strategy at Venture Harbour, too, where we align our core values with software providers like ActiveCampaign, which provides some of the best marketing automation software in the industry. Automation is essential to everything we do here at Venture Harbour and our praise for ActiveCampaign is backed up by the fact that it's still our all-in-one CRM, email marketing and marketing automation system after more than five years.
Authenticity is crucial when you engage in marketing by association.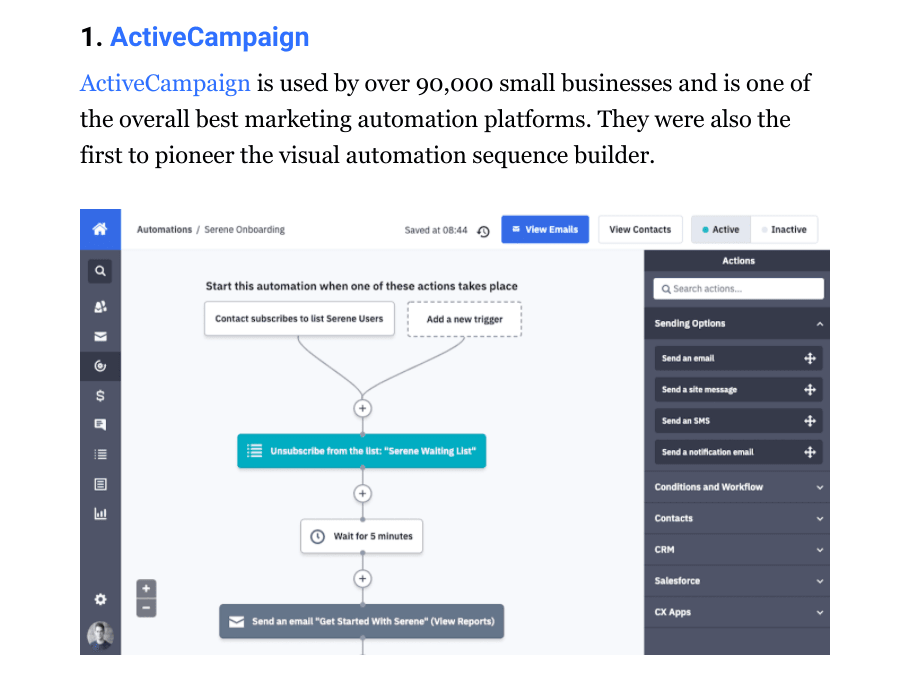 We're in good company when it comes to using this strategy, too. Brand association is the focal point of Zapier's content strategy where it showcases the ability of its software by recommending other software products across a wide range of categories that its own target audiences have an interest in.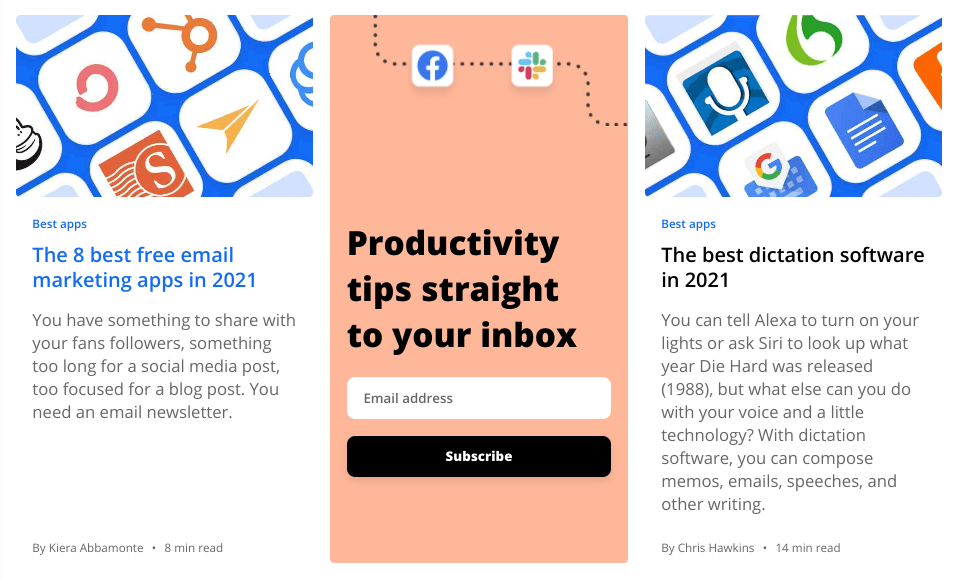 Once again, authenticity is crucial here but Zapier has built a system that integrates with thousands of apps, giving it plenty of scope to work with on this strategy.
Another benefit of this strategy is that you put your brand name in the awareness of the companies you talk about and link to. If your product is good enough, you should earn reciprocal recommendations, which helps build your profile and establish your name among the influential brands that are relevant to your target audiences.
#11: Brand building through partnerships
Growth is an ongoing challenge every SaaS company faces and, sometimes, it pays to partner up with brands that can help you take the next big step.
One of the biggest-profile examples of this might be Spotify's partnership with Facebook in 2016 and, in the same year, the music streaming platform also partnered up with Starbucks – not a bad pair of names to be teaming up with in the same year.
Social integration was designed to increase engagement by allowing users to share their listening habits with others on the world's biggest social network while Starbucks partnership allowed users to instantly add tracks they liked to their own playlists and up-vote songs to influence the tracks playing on future Starbucks playlists.
Not all SaaS partnerships are quite as high profile, of course.
While Spotify was building its partnership empire, ConvertKit was implementing a new growth marketing strategy that would increase monthly revenue from $98k to $625k in the space of 12 months.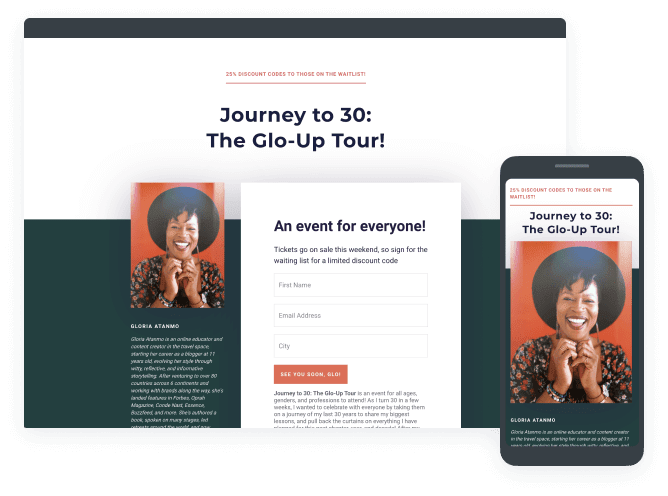 ConvertKit pulled this off by running 150 webinars throughout the year, but none of them were designed for the companies target customers. Instead, the webinars all targeted affiliate marketers, influencers and potential partners that would spread the word for them on a much wider scale than the company could achieve itself.
Growth marketing strategies
We got a taste for some growth marketing tactics in the previous section but now we're going to give this philosophy our full attention by looking at some of the best growth marketing examples SaaS companies can learn from.
#12: Agile marketing
If we're going to talk about growth marketing, then the first strategy we should talk about is "agile" marketing. In truth, this isn't so much a strategy itself as it is a philosophy that guides the marketing strategy and decisions of flexible businesses that aim to respond to market shifts, trends and opportunities as quickly and effectively as possible.
The common misconception with agile marketing is that it's all about speed and change but this is an overly simplistic view of agility. Being able to respond and change quickly is a key virtue of agile marketing but knowing when to move with speed (and not) while having the means to do so is the key to this marketing philosophy.
Agile marketing is the philosophy behind Abobe's success we explored earlier, where the company enabled itself to adapt to the emergence of subscription payment models.
It saw the way the software industry was heading, spotted an opportunity and crafted a plan to capitalise on the shift before it fell victim to it.
Adobe isn't a startup or a small business but it has adopted the agile marketing philosophy so that it can respond quickly in scenarios where it needs to, closing the gap on smaller competitors and newcomers that can adapt quickly due to their size difference.
At the same time, Adobe can still move like an industry giant with the financial resources to make big moves, withstand industry shocks and buy out ventures that might be a threat.
Another misconception is that agile marketing is reserved for smaller brands trying to take on industry giants but this isn't the case. Yes, smaller companies have an intrinsic advantage when it comes to being agile but this only makes it more important for major software companies to adopt an agile culture to minimise the advantage of smaller brands.
In our What is Growth Marketing? With 30+ Examples, Tactics & Hacks article, we also looked at how IBM adopted agile marketing to remain relevant in the modern SaaS age and fend off younger competition.
For smaller businesses, the biggest challenge with agile marketing is compiling relevant data and forecasting the outcome of campaigns to make marketing decisions with confidence. This is why we developed TrueNorth, to help companies identify and prioritise their highest-performing campaigns to ensure they get the best return on their marketing spend.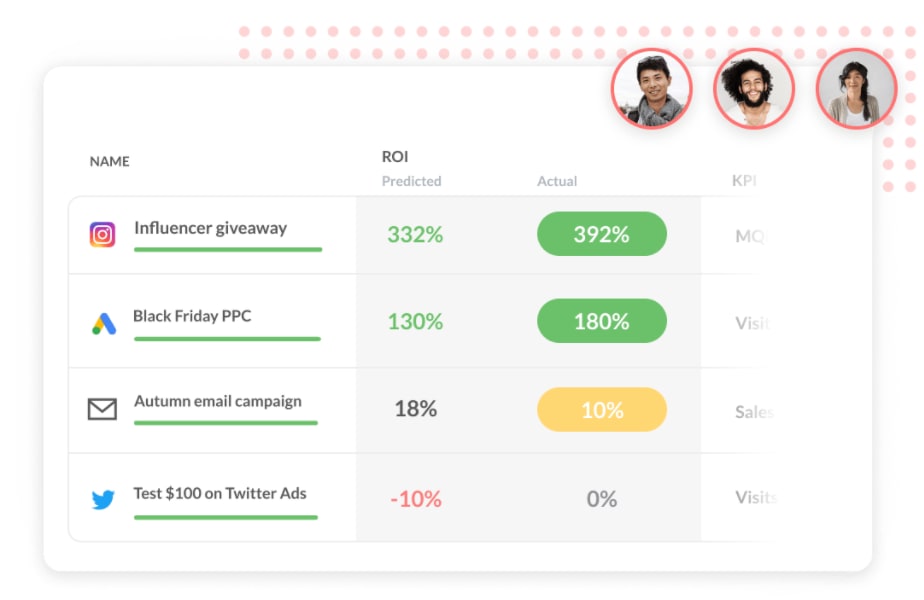 TrueNorth takes the guesswork out of strategic marketing so that companies can adopt agile frameworks without wasting budget on campaigns that fail to generate results.
Agile isn't only about moving quickly; it's about responding to new opportunities and hitting targets with greater efficiency. With TrueNorth, you can simulate and predict the outcome of marketing campaigns so that you have a reliable projection of their outcome before you commit any budget.
#13: Growth automation
The thing about growth marketing strategies is that, if they work, your business is going to grow fast. You're going to generate more leads than your team can handle and convert more customers than your support team can take care of.
This leaves you with two options:
Stop growing once you reach a point where you maximise capacity.
Automate growth processes so you can continue to scale beyond your number of employees.
Traditionally, business size is determined by the number of employees you have working for you but SaaS growth marketers are far more interested in how many users and customers they have.
With today's automation technology, growth doesn't need to bottleneck because you're a "small" business (0-49 employees) handling a large volume of clients. Slack built an entire empire with a "small" team of remote workers and, by April 2019, the company employed 1,664 people compared to Adobe's 21,000.
With less than 10% of the workforce, Slack handles 12 million active users while Adobe (Creative Cloud) reached 21+ million paying subscribers in 2020.
SaaS companies should heavily automate the following marketing processes by the time they reach maturity:
Lead generation
Automated email marketing
Automated onboarding
Automated upselling/cross-selling campaigns
Automated customer retention
Partially-automated customer service
"Before you search for ways to automate your business, eliminate the unnecessary. Do you really need an office, or could you work remotely? Do you really need a company Whatsapp, landline phone, Skype, GoToMeeting, and Slack – or could you just have all your communication in one place? Elimination should be the first step in improving your business' efficiency as, frankly, most things we do as businesses are just not that effective in the first place."

Marcus Taylor, Venture Harbour CEO
We've also drawn up a list of the business automation tools we use to grow Venture Harbour by 330+% year on year and you'll find more suggestions in our 30+ Marketing & Sales Tasks You Need to Automate article.
#14: Help users make money
A lot of SaaS products promise to save you money or increase revenue but, let's be honest, this is an assumed purpose of any business software product.
It's far more compelling when you discover a new software product that's actually going to help you make hard cash. For example, Elegant Themes allows designers to build unlimited websites for their clients, in return for an annual or one-off fee.
You pay one fee but you can sell websites to an unlimited number of clients at whatever price you deem appropriate.
Etsy is another platform entirely that allows craft makers and creatives to cash in on their products through the platform, which is more targeted and affordable than alternatives like Amazon.
Etsy sellers know the platform's users are looking for artistic goods and the seller fees are much lower than eBay and Amazon.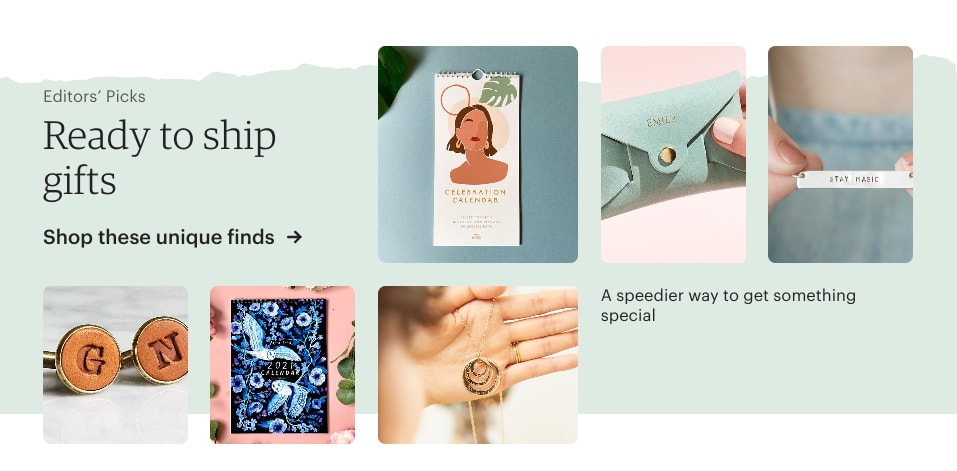 This means more sales, more profit and less time competing against sellers in entirely different categories.
The promise of making money also powered the boom of the sharing economy. While it might be a stretch to call Airbnb a SaaS company, it does provide a service for property owners to make more money and this is the key component of the company's global takeover.
Cities even face tourism and housing crises because property owners would rather cash in on short-term lets than rent out to contracted tenants. It's a similar story with platforms like Uber where the real heart of the company is the drivers who sign up to make extra money from the cars they already own.
Even PayPal tapped into the urge for making money with the referral programme we looked at earlier.
#15: Lower entry points
If you want to build a user base quickly, one of the most effective ways to drive growth is to lower the entry point for a large target audience. In SaaS terms, this generally means one of two things: making something significantly cheaper (at the lower end) or making something technical much easier.
Essentially, you're lowering the entry point for smaller businesses (99.3% of businesses in the UK are small businesses) that are either priced out by your competitors or locked out by the technical requirements.
Stripe essentially did both in 2010 when it launched its revolutionary payments system that offered flat, affordable transaction fees that even the smallest of businesses could afford. While the established names in payments were focused on larger businesses, Stripe built a platform for the vast majority with affordable pricing, mobile software and reliable hardware.
Merchant payment providers were notoriously fussy about which businesses they would provide their services for. You had to be in a certain line of business, generate a certain amount of revenue and have years' worth of documentation to prove it.
Stripe allowed new businesses to sign up online, place their order and wait for the hardware to arrive in the post, days later.
Shopify focused on lowering the entry bar for aspiring e-commerce sellers who wanted a website but didn't have the technical skills to build one themselves or the funds to pay for a custom build.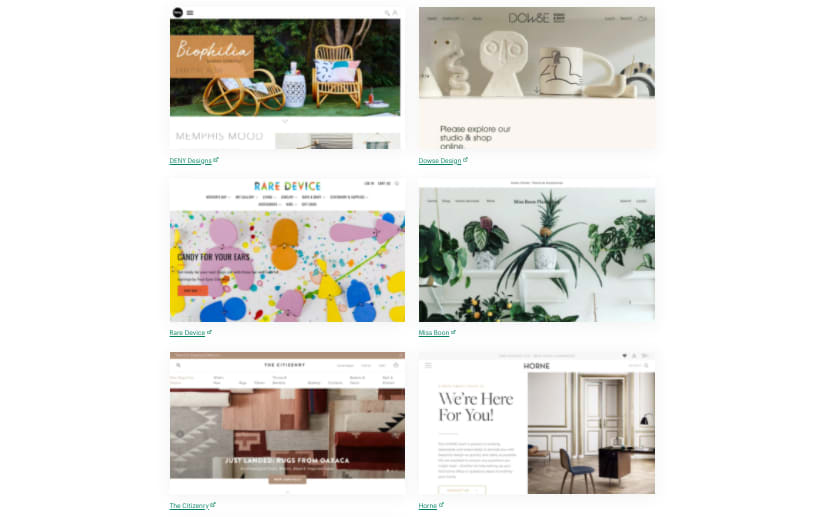 In 2006, e-commerce solutions were in short supply and Shopify hit the market with a simple, affordable and robust solution that allowed anyone to build an online store overnight.
Squarespace now offers something very similar for creatives, such as photographers and interior designers, that want a website without the fuss or unnecessary expense.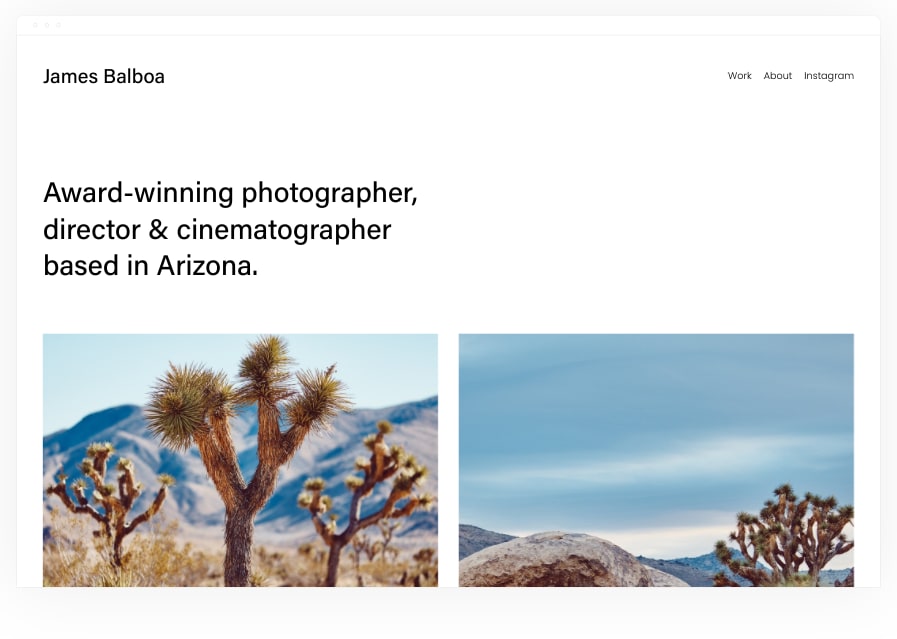 When the company was first founded in 2004, it was a groundbreaking product for people who wanted to build a website without coding, particularly for online business. However, the company has had to rebrand and redefine itself over the years as competition intensified.
Now, there are endless options for website builders but Squarespace remains one of the biggest names in the industry, thanks to its long reputation as a brand that lowers entry points.
#16: Growth marketing hustle
A common theme you'll see from growth marketing case studies is good, old-fashioned hustle. Brands like Slack and Airbnb don't get enough credit for the sheer hard work they put into building their initial user base, which we examine in our What is Growth Marketing? article.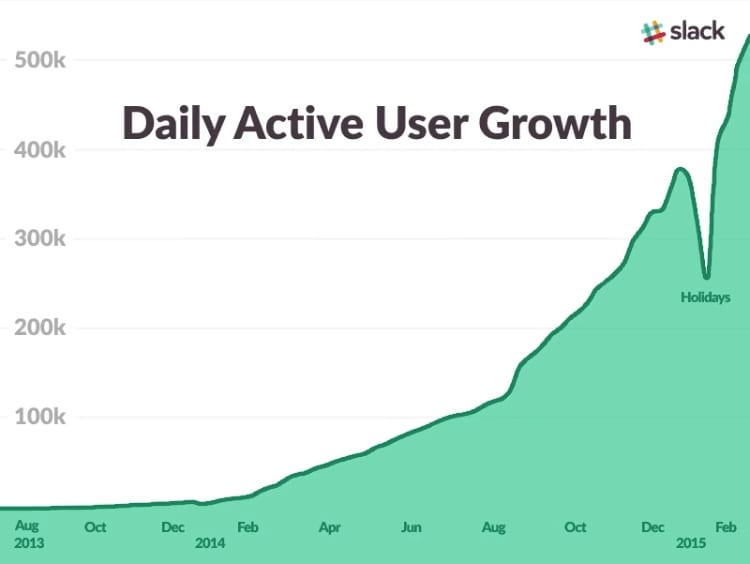 Slack became the fastest-growing B2B software provider in history and it all started with asking friends and contacts to sign up, spread the word and gain some early traction. No tricks, hacks or secret sauce – just some classic networking and a lot of hard work to build an organic user base.
In the case of Airbnb, the company created small teams to fly out to target locations in France and other countries to hold parties for property owners and introduce them to this new platform that can help them make more money from their properties.
In fact, Airbnb founders Brian Chesky and Joe Gebbia famously generated their first round of funds by selling election-themed boxes of cereal – the first of many hustle strategies that turned the company into the global giant it is today.
Disruptive marketing tactics
Earlier, we talked about lowering entry points as a growth marketing strategy and this is a common disruptive marketing tactic used by new companies that want to shake up their industry and make life uncomfortable for their competitors.
In this section, we look at a series of other disruptive marketing tactics SaaS companies can use to carve out new space in a crowded market.
#17: Disruptive innovation
Innovation has got to be the most satisfying of all disruption tactics, allowing you to build genuine hype around your product and back it up with features, services or pricing that makes it stand out from the crowd.
There are plenty of examples in the SaaS industry, too.
We've already mentioned Slack, Stripe and Spotify in this article – all of whom disrupted their industries through innovation – but let's take a moment to talk about Zenefits and how it turned human resources on its head.
Zenefits is a human resources platform that allows small companies to manage HR in-house. The company was founded in 2013 with the aim of helping small businesses and startups find insurance quotes and manage employee benefits from a single platform.
The company embarked on a major disruption campaign with innovative features that help smaller businesses automate HR. Instead of hiring external HR personnel, small companies can manage everything in-house and, to cap it all off, new businesses could even sign up for free.
The company prioritised usability to ensure anyone could use the platform, lowering the entry point, both in terms of price and technicality.
Zenefits also employs another tactic we looked at earlier: being the product. Zenefits uses its own software for its businesses and addresses the issues it (and its customers experience) to constantly improve the platform.
Zenefits' innovation has been so disruptive that insurance companies have lost businesses with some turning to regulators for protection against the newcomer. The state of Utah even banned Zenefits in 2014 although the ban was overturned the following year.
#18: Disruptive pricing
Disruptive pricing is one of the oldest business strategies around but it's difficult to find the right balance between affordability and profit. In some industries, the entry points are so low that there's little to gain from disrupting on price alone but there are plenty of SaaS companies finding success in taking on industry leaders with disruptive pricing.
In the previous example, we looked at Zenefits' disruptive innovation and pricing was a key component of this. Payment providers Stripe and Square also took on industry giants by providing affordable alternatives for smaller businesses while Slack, Trello and Zoom have all disrupted with their freemium models and affordable monthly fees.
HubSpot is another company that's featured in this article multiple times already and it was once a price disruptor, too. Back in 2006, the company adopted a pricing model where its customers were charged based on the number of contacts they had instead of limiting features for smaller business accounts.
This is often referred to as the "pay as you grow" model.
This payment model is standard procedure now for marketing software providers so there's nothing disruptive about it. In fact, you can't call HubSpot a price disruptor in today's market because it's one of the most expensive products in its niche (luckily this is matched with quality).
However, there are genuine price disruptors and ActiveCampaign is the perfect example of this.

With ActiveCampaign, you get 90% of the features provided by HubSpot with the same level of quality for a fraction of the price. By providing enterprise-grade software at affordable prices, ActiveCampaign is disrupting the market by making itself a compelling alternative to HubSpot and other more expensive options.
This strategy wouldn't work if the product lacked quality but ActiveCampaign delivers and, like HubSpot, it adopts the "be the product" philosophy, which is most apparent in its approach to marketing automation.
Even if your service or product itself isn't disruptive, you can still attack your competitors and shake up the industry with some disruptive pricing.
Omnisend and ConvertKit are another two great examples of price disruptors, combining the pay as you grow model with free versions that are genuinely useful to smaller businesses unable to pay for marketing software.
Both companies capture leads with their excellent free plans while focusing on turning these users into paying customers when their businesses reach the point of being able to invest in further growth.
#19: Attack your rivals' weaknesses
Sometimes, SaaS companies have to be aggressive and one of the most effective disruption tactics is to attack your rivals' weaknesses head-on. PayPal found its success in exploiting the slow, cumbersome support for online payments (or the lack of, in many cases) while the likes of Stripe and Square attack card payment providers in the same, many years later.
In 2001, Mailchimp attacked the expense and complex nature of email marketing software by providing a platform for smaller businesses that prioritised usability and affordability.
Mailchimp has never been the "best" email marketing software provider but it established itself as the most accessible by exploiting the complexity and cost of established names and lowering the entry point for small businesses that were largely ignored.
Mailchimp is one of the first names small businesses owners will think of, hear about or recommend when it comes to email marketing software. However, there are plenty of affordable options on the market now and many of them are talking about Mailchimp's own weaknesses.
Take a look at our Mailchimp review for more info on this and our 10 Best Email Marketing Software & Email Automation Tools article if you need any help with choosing the best email marketing software for your business.
#20: Look after the little guys
This is one of my favourite characteristics of modern SaaS companies. So many of them find success in taking care of the little guys (ie: smaller businesses) and it's especially good to see this in industries where major players only ever cared about enterprise brands with large budgets.
We've already talked about Stripe and Square providing payment services for smaller businesses, which had always been neglected by major payment providers.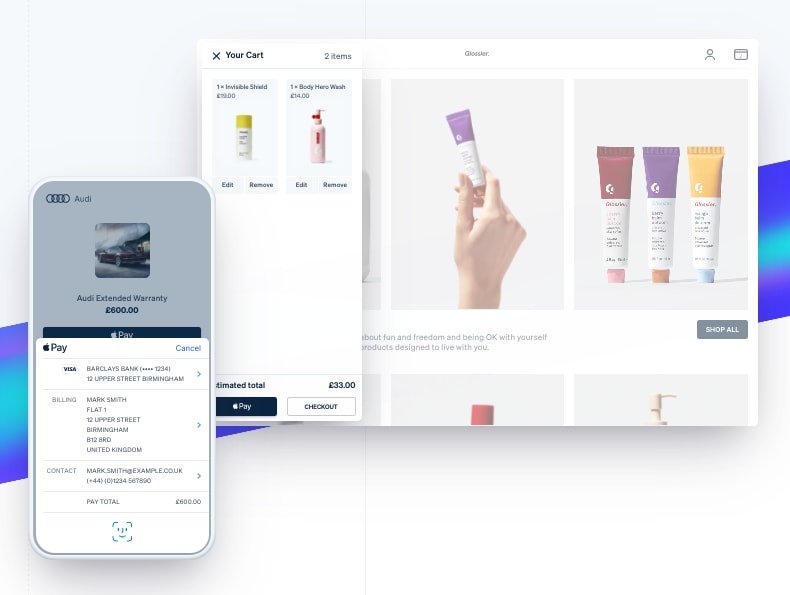 Etsy did the same for independent craft makers and creatives by providing a dedicated platform for them to sell their work without being drowned out by other retailers on sites like eBay and Amazon.
Mailchimp did the same thing with its email marketing software and we have countless examples of SaaS companies seeing the value in having a large base of small businesses customers.
On an individual basis, you're looking at significantly smaller monthly fees and customer lifetime value but, collectively, you can target the 99.3% of businesses and rapidly grow your platform in the way today's investors want to see.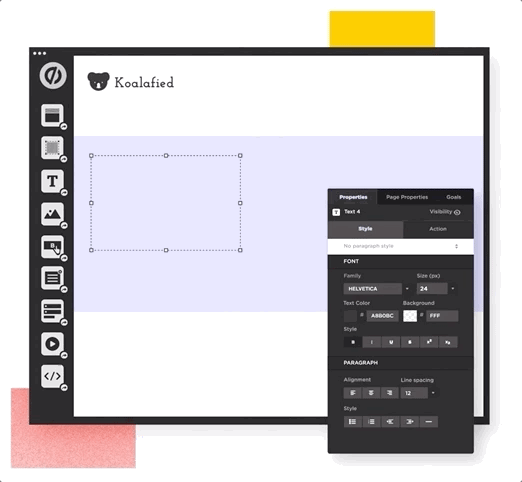 From Unbounce and Hotjar to MailerLite and Canva, the modern age of SaaS companies excel at looking after the little guys and turning small businesses customers into their biggest growth asset.
#21: Make change easy (or difficult)
For a lot of SaaS companies, the biggest challenge can be convincing users of other software products to migrate over to your own platform. Switching software providers can be a real pain, too, especially if users have a lot of data stored on a system or they rely on a heavily-personalised experience.
ConvertKit understands that change can be difficult and it takes active steps to make this easier for prospective customers with its migration service that helps new customers switch from their existing marketing software.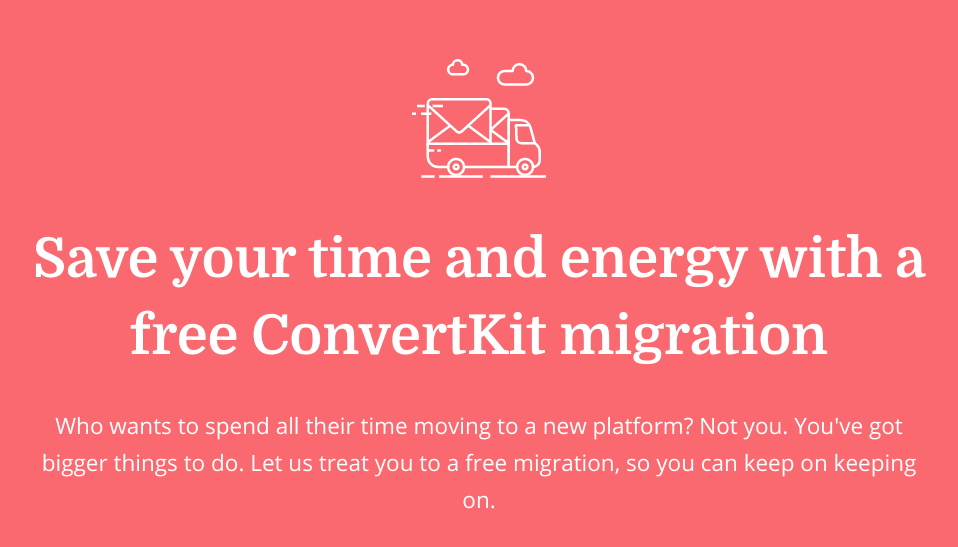 Another difficult change every business faced in May 2018 was the implementation of GDPR guidelines. This made choosing and implementing marketing software more complex, prompting ActiveCampaign to show new and existing customers that it took GDPR compliance seriously while helping new users to implement and use the software within GDPR regulations.
In this sense, ActiveCampaign made the overwhelming change of GDPR that bit easier and turned compliance into a selling point for the platform.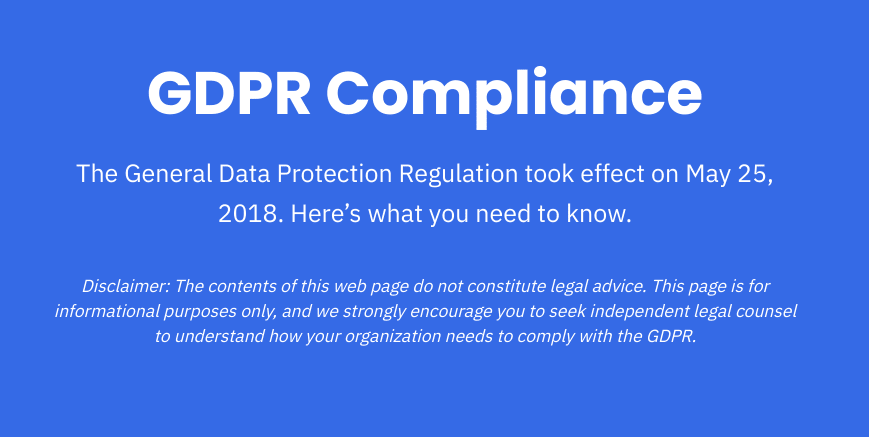 Making change easier isn't the tactic you can employ here, either. In fact, you can maintain a customer base and reduce churn by making change more difficult although you have to take care with this strategy.
For example, Divi makes it difficult for users to switch to another theme or page builder with its shortcodes infrastructure. Basically, this turns your pages into a bunch of code snippets as soon as you uninstall the Divi theme and this is a common problem with WordPress page builders.
You're essentially locked into the platform or forced to build your website from scratch all over again.
Meanwhile, Adobe locks me in by providing the full suite of tools in a monthly subscription package, preventing me from using, say, Final Cut Pro when I can use Adobe Premiere Pro on the same plan I'm using Lightroom., Photoshop and After Effects.
Divi's lock-in strategy is somewhat controversial in the WordPress and code-free communities (plenty of other builders do the same, in fairness) while Adobe's strategy of providing industry-class software for all types of creatives is commendable (its subscription pricing is actually more controversial).
Either way, these are two very different examples of how SaaS companies can make it difficult for customers to leave, especially when new rivals hit the market.
Conversion optimisation strategies
Conversion rate optimisation (CRO) is crucial for SaaS companies looking to turn web visitors into paying customers, free trial sign-ups or demo enquiries.
The journey users take along the conversion path is unique, too, so let's take a look at the key elements and strategies SaaS companies need to prioritise.
#22: Test pricing models & optimise your pricing page
Pricing pages are one of the important elements of a SaaS website, breaking down the cost of your software and also explaining which features users can expect at the different price points available.
When potential customers are comparing your product with rival alternatives, your pricing pages can be the deciding factor in where their money goes.
This case study, published at Crazy Egg, shows how RJMetrics (since acquired by Magento) optimised its pricing page to increase conversions by 310% and it lays out a pretty good template for analysing and testing SaaS pricing pages.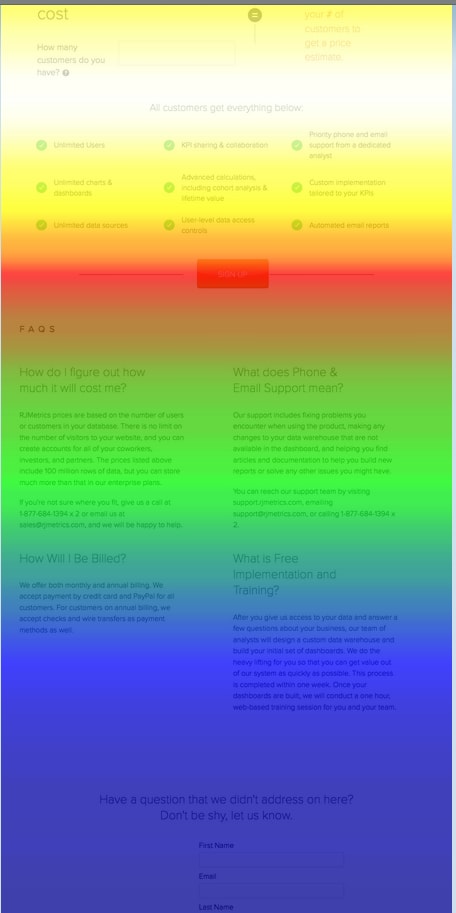 As you might expect from a Crazy Egg article, heat mapping was a key feature in that optimisation campaign, allowing RJMetrics to "see" what users were doing on their original pricing page and new variations.
When their first redesign tanked, they were able to diagnose this issue: they're new interactive pricing succeeded in increasing engagement but took attention away from the CTA button.
Ultimately, they tested three new versions of a pricing page and determined that a text input field helped users get accurate pricing without holding their attention away from the most important part of the page.
SaaS companies need to acknowledge that optimising their pricing pages will be one of the most challenging CRO tasks they take on. It's also, undoubtedly, one of the most important and worth optimising over an ongoing basis to constantly improve and refine results.
A common problem for SaaS products is conveying pricing tiers in a way that's simple to understand and easy for users to compare. If you're selling enterprise software, buyers might expect to see some complexity on your pricing page and this could even be seen as a positive characteristic for expensive, industry-grade software.
Don't make assumptions, though; test these theories for yourself.
In many cases, you'll find simple pricing helps you generate more leads and this can be especially effective for disruptive products, small business software or new platforms that are looking to undercut more expensive (and complicated) alternatives.
This is the approach we're currently testing with Serene and the early results are impressive. Instead of using a tiered pricing model, we're running a single, affordable price for everyone that gives them access to all of its features and unlimited usage.
We're also running a unique free trial where users can test the software for 10 hours' worth of productivity sessions to see how much of a difference it makes to their workflow.
While early results are highly positive, we're still collecting data from this test and we're not saying this is necessarily the winning formula. What's more important, at this stage, is that we're prepared to keep testing new variations for our pricing page and new pricing models to find the best balance between paying user numbers and monthly revenue.
#23: Optimise your onboarding process
The onboarding process for your SaaS product can make or break your lead generation strategies. Make it too difficult for new users to sign up and you're going to lose potential customers. Make it too easy and you can end up with a large database of low-quality sign-ups that will never turn into paying customers.
Like so many things in SaaS marketing, you have to find the balance that works best for your business.
As a general rule, though, if simplicity or usability are key aspects of your SaaS product, you don't want an onboarding process that forces users to jump through hoops.
The ultimate examples of a simple SaaS onboarding process is something like Slack, as documented in this case study from Really Good UX.
New users can sign up for free and explore an interactive demo of the product. All they need to do is create an account and they can either use the web app or download the native application from the company's website.
The app guides new users through the essentials of the product and the freemium model means new users can get started right away.
Within seconds, you're using Slack to communicate with team members and getting a feel for what the platform has to offer your business or project.
You get access to most of the platform's features on the free version, too, which means you can get an accurate idea of its full capabilities and quickly decide whether the paid plans are worth the asking price – or if the free version is enough for your needs.
For a freemium platform like Slack, this friction-free onboarding process is a powerful asset.
Not all SaaS companies can provide such a simple onboarding process, of course. You might require more data from new users than a simple email address or have tighter restrictions on your free demos/plans. Likewise, you may decide you want to secure card payment details before new users start their free trial.
These are all valid options, depending on your targets and how strict your lead qualification criteria is. If free users aren't particularly valuable to your business, you can afford to be more demanding in terms of the data you collect and the steps you require users to take before they're fully signed up.
#24: Optimise your sales funnel
While your pricing page and onboarding process are two of the most important aspects of the SaaS customer journey, we might be getting a little ahead of ourselves.
Before prospects get to either of these points, they navigate through a complex process of research, comparison and engagement with multiple providers. You need to capture as many of these prospects as possible during the research stage and give them good reason to come back to your site when they're ready to make a decision.
To understand this process, you need a strong idea of the customer journey your target audience(s) progress through – starting from the research stage, all the way to completing the purchase.
This allows you to create an accurate marketing funnel, based on the user interactions that matter most to your brand and optimise this process to capture leads at the opportune moment and nurture them along the buying process.
We've covered this subject in depth before and you'll definitely want to check out our Marketing Funnel Strategies: 5 Steps to Increasing Sales article for a more comprehensive look at the marketing funnel.
You're going to need the right set of tools to attribute user actions to the different stages of your funnel and test improvements. For example, ActiveCampaign's site tracking allows you to track user behaviour on your website and determine where they are along your sales funnel.
You can then target these users with tailored messages designed to address their needs at this stage of the customer journey and encourage them on to the next step of your funnel.
To improve the performance of your marketing funnel, you're also going to need the right optimisation tools. TrueNorth allows you to simulate how improvements in your funnel will impact your growth over time, allowing you to model different scenarios and increase the likelihood of achieving your marketing goals on time.
A key component of this is addressing and fixing leaks in your marketing funnel, which we address in our Funnel Optimisation 101: 5 Steps to Fixing a Leaky Marketing Funnel article.
The idea is to map out where leads are slipping through the cracks of your marketing funnel and test new solutions that will keep them on board and moving towards the next purchase.
SaaS companies have a number of unique areas where valuable leads can slip away, turn cold or decrease in value over time:
Soft leads: Free trials, free plan users and enquiries – some of whom will never become paying customers.
Onboarding dropouts: Potential customers or leads that dropout during the onboarding process.
Technical issues: Users or customers who run into technical problems that prevent them from using your product or encourage them to look elsewhere.
Engagement drops: Users spending less time on your software and doing less to justify the monthly or annual fees.
Non-renewals: Paying customers who fail to renew their subscription/contract.
Cancellations: Paying customers who actively cancel their subscription /contract.
The list could go on but the point is every SaaS company needs to have a solid understanding of their marketing funnel – not only in terms of maximising lead generation but also nurturing them into paying customers and keeping those subscription payments coming in.
#25: Optimise every lead generation strategy
As a SaaS company, you've got several lead generation strategies pulling in prospects from a wide range of online interactions: blog posts, paid advertising, social media, content marketing, referral programmes, live chat widgets and a range of other possible options.
It's not enough to simply run campaigns through these channels, though. YOu have to optimise all of your lead generation strategies to maximise the quality and (secondly) quantity of valuable leads they bring in.
This starts with covering the essentials in terms of page performance where you expect users to convert into leads:
Optimise your landing pages
Loading times
Lead forms
Page copy
Calls to action
If your pages aren't performing to a high enough level, you can't accurately measure the effectiveness of lead generation strategies as your conversion rates will always be handicapped by page performance.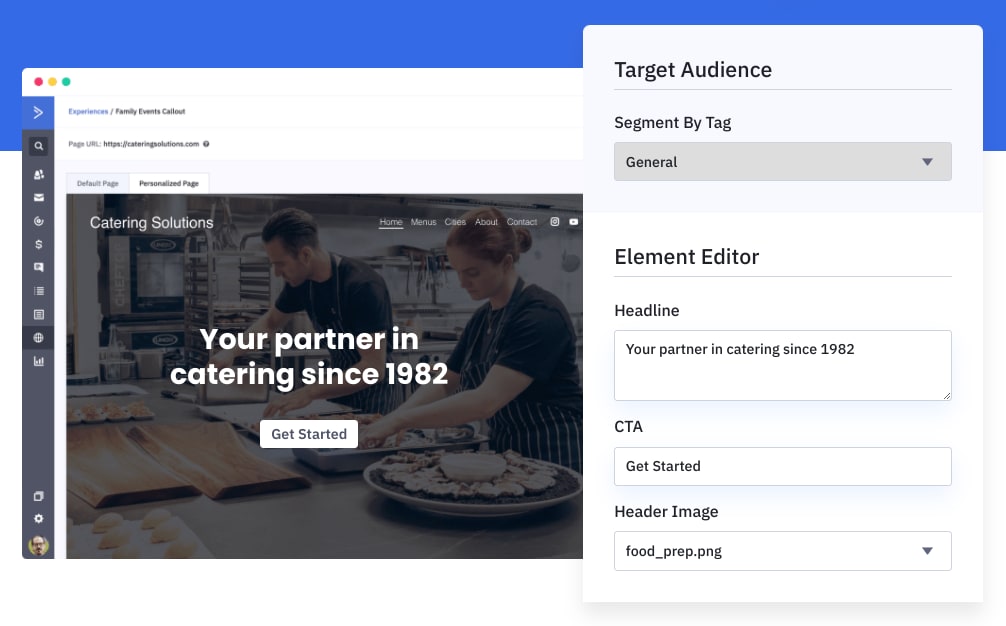 You can take this even further by personalising the on-page experience using features like web personalisation in ActiveCampaign or Dynamic Text Replacement in Unbounce.
With your pages fully optimised, you can measure the performance of your lead generation strategies with greater accuracy and refine your messages to make them more compelling, knowing that page performance isn't holding you back.
You can also test out new lead generation strategies and accurately determine which of them are working for your target audiences.
#26: Optimise for primary conversion goals
While companies like Slack and Trello make it as easy as possible for new users to sign up, they ultimately rely on enough users upgrading to paid plans to keep the money rolling in.
This is another area where SaaS marketing is unique from other industry niches. Most companies can prioritise their primary conversion goals at every stage of the customer journey but SaaS companies often have to start with soft leads (free trials, demos, free plans, etc.) and then nurture them into paying customers.
Some SaaS startups can get away with maximising user numbers for the sake of attracting investment but, sooner or later, all companies need to bring in solid revenue to keep the lights, make sure everyone gets paid and turn over a profit.
Freemium models and many of the other strategies we've looked at today can be great for generating leads and maximising growth but millions of free users aren't going to pay the bills.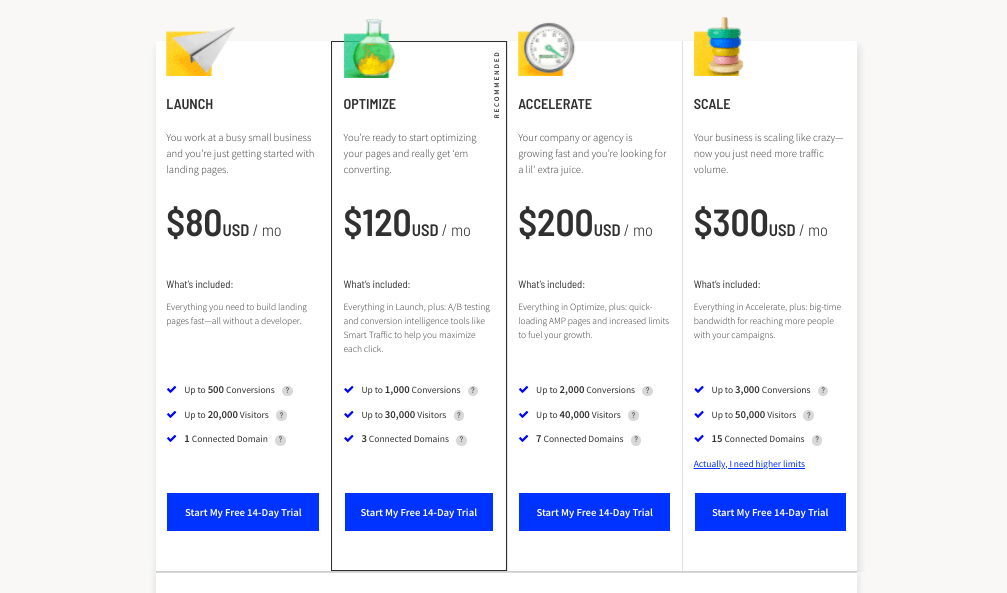 A lot of the strategies we've look at today can also be used to encourage paid upgrades/subscriptions, too:
Implement a pay per use / pay as you grow model
Set a user limit (e.g.: 5 users) on free plans
Limit features on free and cheaper plans to encourage upgrades
Run upselling email campaigns to convert free users into paying customers
Offer premium services on higher plans, such as customer support and dedicated account managers
Run free trials for each individual plan
Allow free members to upgrade for a short period (e.g.: 30 days) to tempt them into upgrading at the end of their trial
Run ads in the free version of your software
There are plenty of other strategies you can use to maximise sign-ups and paid conversions. Don't be afraid to offer free versions of your software to people or smaller businesses that are never going to sign up for paid versions. They'll boost your user numbers without you losing any potential revenue by offering too much for free.
The key is to understand the features and usage limits that really matter to your paying target audiences. Base pricing on factors that matter to their businesses and are worth paying for: features, contacts, storage space, users, etc.
SaaS customer retention strategies
Turning users into paying customers isn't the end of the journey for SaaS marketers by any means. In fact, if all goes well, this is merely the start of the journey and your long-term priority will be keeping your existing customers on board while new ones continue to come in.
SaaS companies can't afford to neglect their existing customers, especially in the age of subscription-based software. So let's look at some of the customer retention strategies that matter most to modern software companies.
#27: Customer experience design
The customer experience begins at the very first interaction with your brand and it only ends when a customer stops paying for your software product.
In other words, your target is for the customer experience to never end.
Customer experience design is a broad topic but it's one SaaS companies need to get familiar with if they want people to continue using (and paying for) their software products.
According to data from Walker, 86% of buyers are willing to pay more for great customer experience. For SaaS companies, this experience lasts long after the initial sale where the day-to-day experience of using your software and the customer service available, when anything goes wrong, are crucial.
So, if your software product is more expensive than any of your rivals, you better make sure you can justify the expense by delivering excellent UX on a daily basis and resolve any technical issues effectively.
#28: Lock users in with personalisation
Personalisation is a great way to maximise user engagement but it can also be a powerful tool for locking users into your platform. All personalisation relies on user data, which means you start from scratch as soon as you move to another platform.
Better yet, if you can get users to consciously invest their time into personalising the experience, you've got them locked in for the long run.
My favourite example of this is Spotify because I can go months without even using it yet but I know I'll probably never cancel my subscription. Why? Because I've poured hours into creating playlists on the platform and it feels like all of that time would be wasted as soon as I cancel – not to mention the playlists themselves.
Spotify also does a decent enough job of recommending me new music, based on these playlists – not a great job, but as good as any platform of this kind does.
The important thing about Spotify's personalisation is that it fits with the platform itself. It makes sense for music listeners to compile playlists and personalisation can help them find new music while always offering the slight promise of finding that next killer track.
Likewise, a highly-customisable reporting platform that allows teams to create custom reports, predict outcomes and prioritise campaigns based on their results is justified personalisation that keeps users locked in for all the right reasons.
Kind of like what TrueNorth does, now that I think of it.
This level of personalisation doesn't work for every software product but it's definitely an opportunity SaaS companies should look for. The challenge is to provide genuine value in personalisation so that users don't even care that they're locked into your product.
This is how I feel about Spotify but the shortcode lock-in you get with Divi, for example, is a deal breaker for me (personally).
#29: SaaS upselling & cross-selling
To maximise lifetime customer value, SaaS companies need to turn free users into paying customers but they also have a lot to gain from convincing their existing customers to upgrade to more expensive plans.
Both of these require a good upselling strategy (or cross-selling if you have multiple products).
Your aim is to give free users and existing customers good reason to upgrade to more expensive plans or buy into your other products. There are a lot of techniques you might use to achieve this but here are some of the most common used by SaaS companies:
Freemium: This may sound more like a lead generation strategy but the freemium model is all about capturing new users and, then, encouraging them to upgrade to paid plans.
Account / plan limitations: Essentially, you force users to upgrade as their needs change – e.g.: they need more storage space, contacts, user accounts, etc.
New features: By rolling out new features for premium plans, you can convince those paying less to upgrade.
Feature previews: You can show users snippets of premium features (e.g.: the first three results from a premium report) to provide constant temptation to unlock the features for themselves.
Temporary upgrades: By granting temporary, free upgrades you can lure users into paying for the upgrade when the trial period runs out.
Targeted email campaigns: You can deliver case studies, reports and personalised messages showcasing the value of features, tools and other aspects of more expensive plans.
Generally speaking, the two most effective channels for upselling/cross-selling strategies are email marketing and your product itself. Don't be afraid to build in upselling prompts or show that certain features are available on more expensive plans.
You don't want to bombard users with prompts to upgrade but the occasional reminder can help demonstrate the value of signing up for a more expensive plan.
#30: Automated re-engagement campaigns
Engagement is one of the most important metrics for SaaS companies because low engagement leads to customer churn, lost users and little chance of upselling success.
Don't just let users drift away from your platform. Reach out to them and remind them why they signed up in the first place and fight to keep them engaged.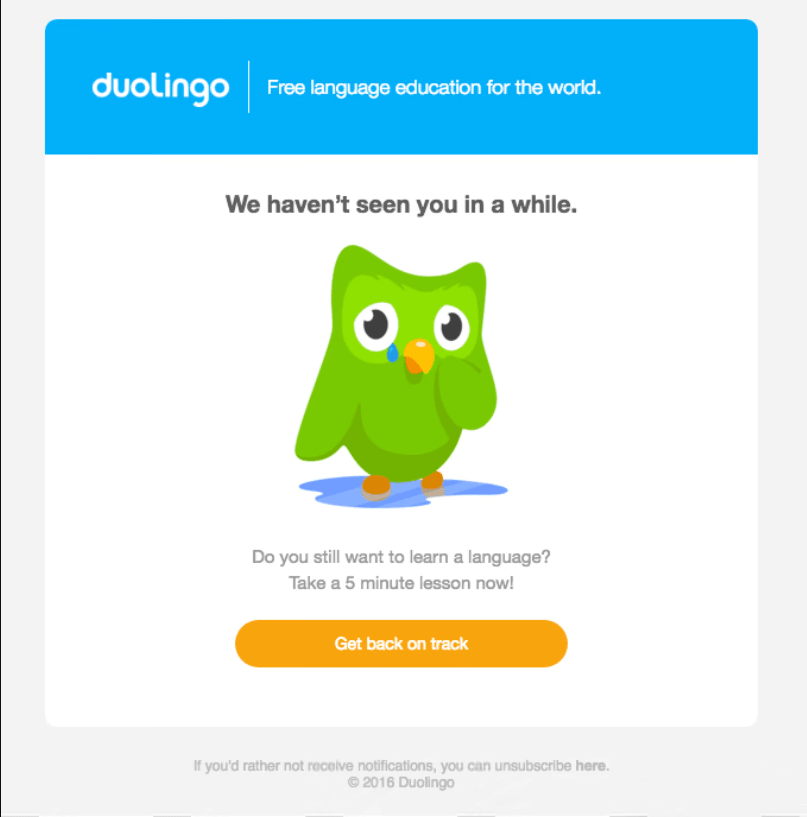 With today's email marketing software, you can automate re-engagement campaigns to trigger after users haven't logged in for a specified period of time.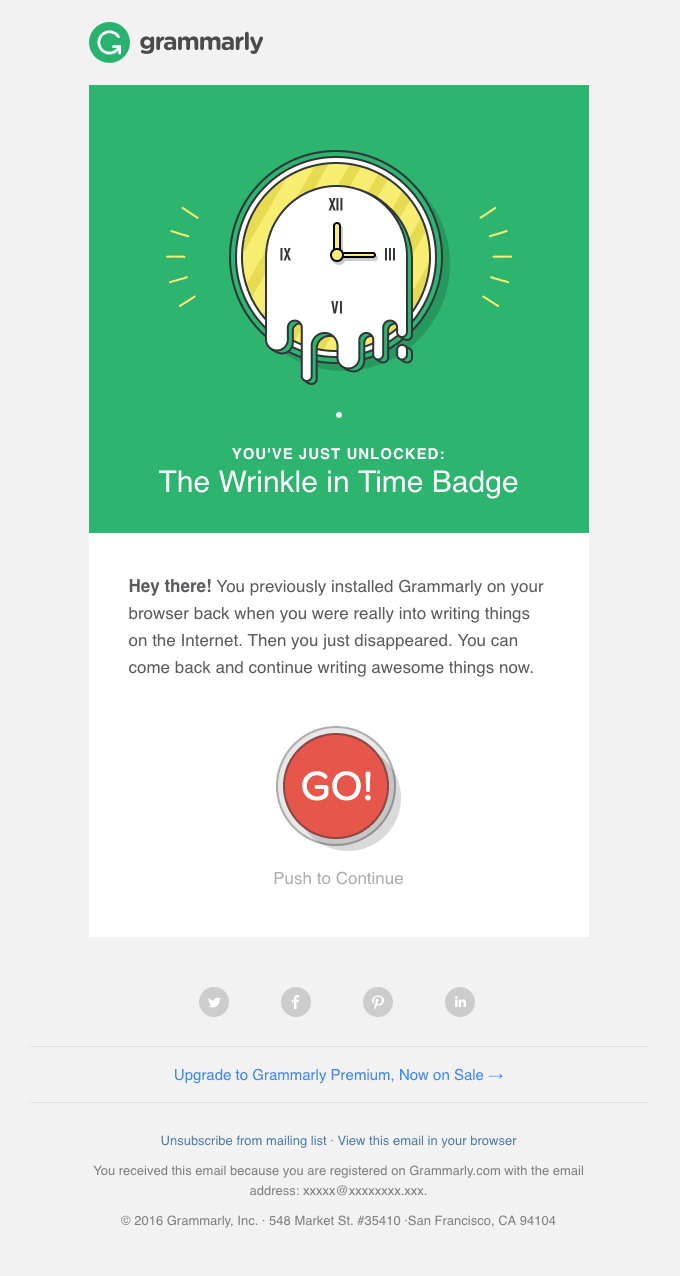 If users decide that it's over between you two, reach out for feedback to find out what went wrong and determine whether there's anything that needs addressing.
Sometimes it really isn't you and that person was never the right match for your product. That's fair enough. But if there's an issue that's pushing valuable customers away, you want to know what it is and test out solutions to put it right.
Level up your SaaS marketing game
SaaS marketing is a tough nut to crack but a handful of startup unicorns like Slack and Stripe make it look deceptively easy. The strategies we've looked at in this article give you a solid roundup of the techniques software companies use at every stage of the customer journey and growth cycle.
This should give you a good starting point for levelling up your SaaS marketing game and we'll have plenty more in-depth advice for software companies in the weeks ahead.